A list of easy and healthy lunchbox recipes for school or work. This list includes a variety of main dishes and snacks.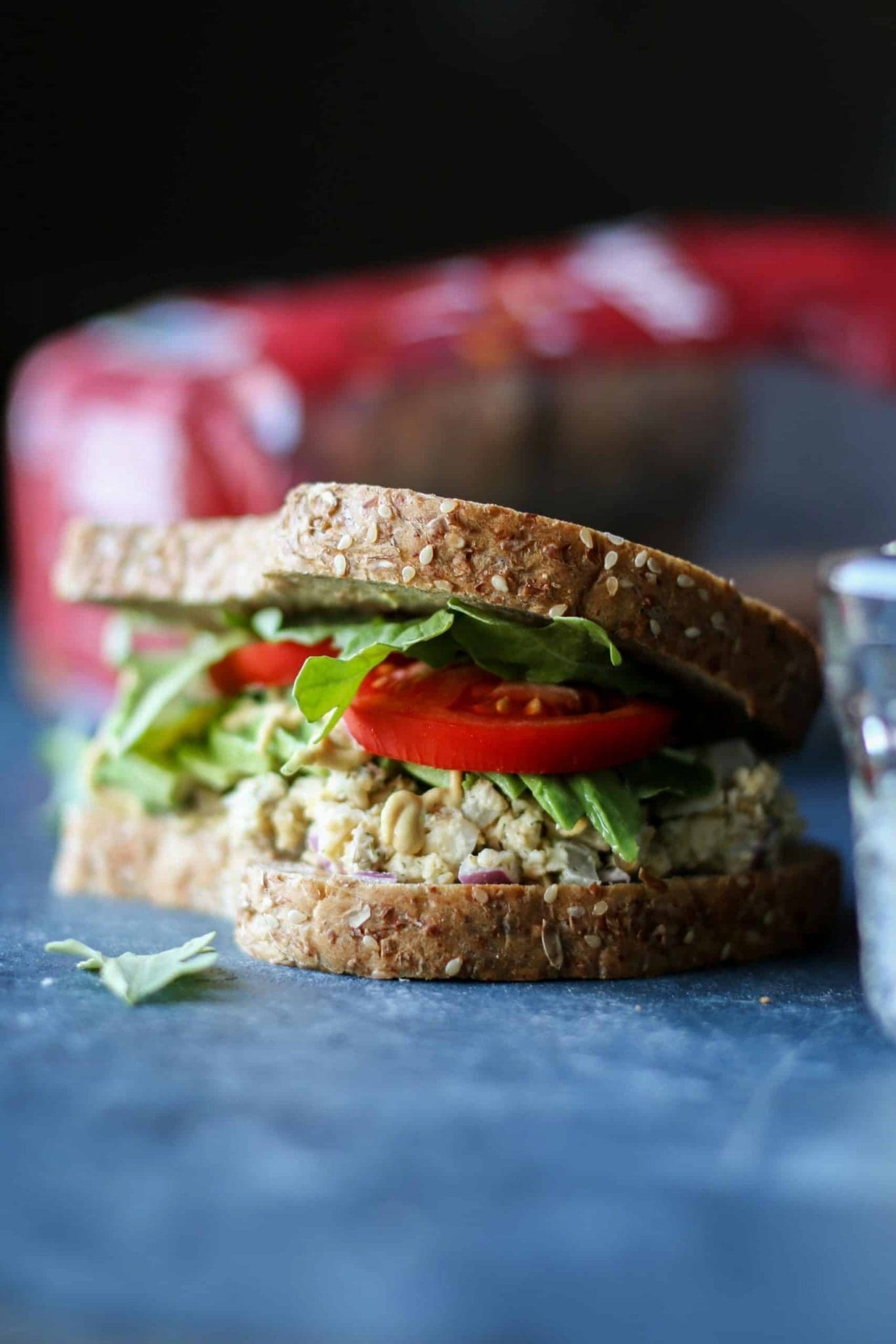 Here I've compiled a list of easy and nutritious lunchbox-friendly recipes to bring to school or work. Every recipe in this list is vegetarian, with many vegan and gluten-free options. Most importantly, every recipe is nut-free!
This list contains a few kid-friendly options, but it was created to offer ideas to anyone that needs to pack a lunch for work or school. I hope you'll find some recipes that work for you!
That being said, let's get to the recipes…
Easy and Healthy Lunchbox Recipes:
Breakfast for Lunch:
If you're looking for something on the sweeter side, overnight oats are a great option. You might think of them as breakfast food, but a breakfast for lunch type of meal is delicious from time to time. This is a very easy lunchbox meal, which you can customize to your liking. And if you're not into having overnight oats for lunch, you can use them as a quick on-the-go breakfast during busy weeks. Or maybe you need to bring breakfast with you to work/school? This is perfect!
Hearty Salads:
Salads don't have to be (and shouldn't be) boring. Here you'll find some delicious and hearty salads that will fill you up for longer than a plain lettuce salad would. These can also be prepared in advance and won't get soggy in your lunchbox.
Sandwiches and Wraps:
Sandwiches are a common lunchbox meal and it's easy to eat the same ones on repeat. Here are my favorite veggie sandwiches. These might not be kid-friendly, depending on your kid's preferences, but they make for delicious and nutritious work lunches. Of course you can also keep it simple with a peanut butter jelly sandwich (or Sunbutter jelly sandwich if your school/workplace doesn't allow peanuts).
Soups:
If you have a thermos or a microwave at work or school, a soup is the perfect lunch. Bring some crackers or fresh bread to dip into your warm bowl of soup. Here are some of my favorite recipes.
Snacks:
If you're looking for snack ideas to bring in your lunchbox, this section is for you. I included a variety of sweet recipes (and a few savory options) that travel well in a lunchbox. You'll mostly find granola bars, muffins and hummus, plus a few other options. And of course, all of these recipes are nut-free!
If you make any of these recipes, be sure to leave a comment and/or give the recipes a rating! I love to hear from you guys. And of course, if you try this recipe, don't forget to tag me on Instagram!
This post contains affiliate links. I only share products that I trust and recommend. Choosing to use these links helps to support me and this blog. Thank you!