Blender almond hot cocoa. A simple hot cocoa made with almond butter, dates and cocoa powder. This drink is made in a blender in 5 minutes and is the perfect way to warm up on colder months.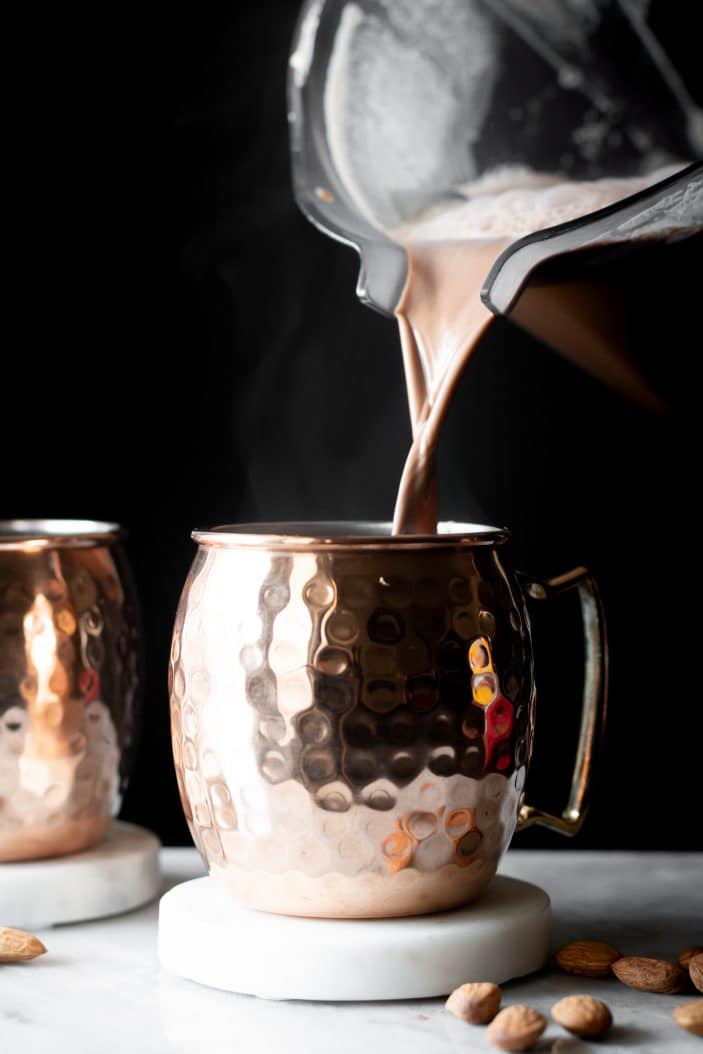 We've been in Austria for the past few days and after spending the last month in warmer weather, I'm actually really excited to be experiencing fall-like weather. It's my favorite season and I'm so happy I didn't miss it completely.
As I'm writing this, we're in the coziest cafe in Vienna. We spent the morning walking in colorful, leaf-covered trails around the Schonbrunner Palace. I'm now sipping on a big matcha latte and enjoying a raw date-sweetened cake. Austria has some very good plant-based food and to be honest, Shaun and I have been dreaming of moving to Austria since we got here. Hah! It's actually very similar to Canada, but different in a few ways. Think old, rich buildings at every corner.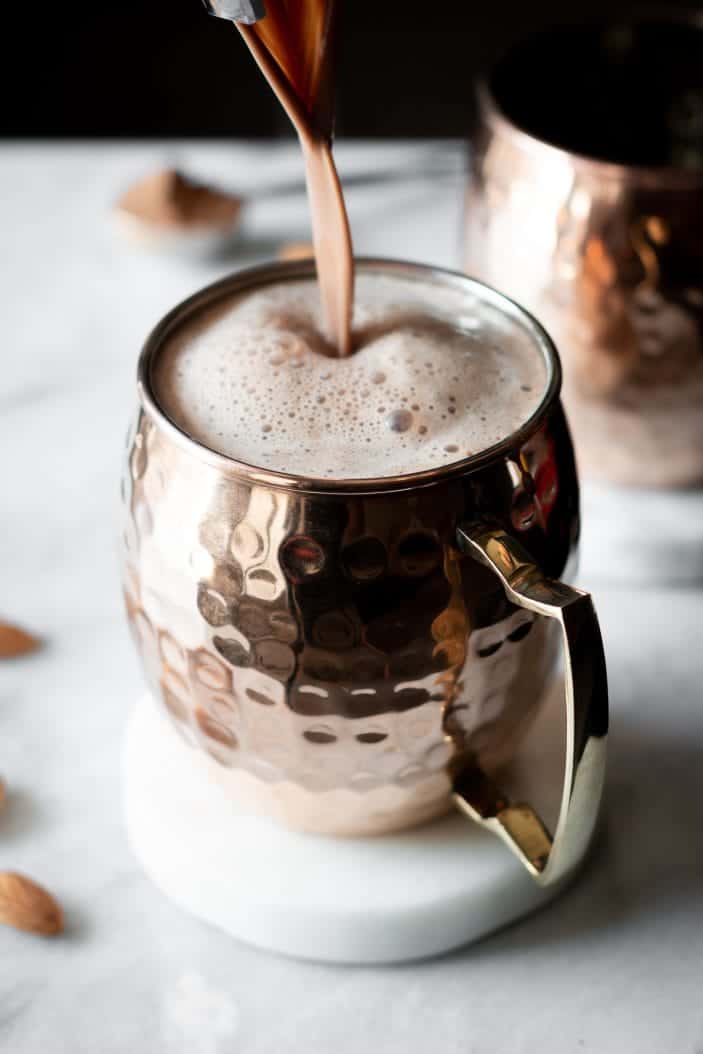 Back to today's recipe. You guys probably know by now how much I love my cozy drinks. As the weather cools down, I find myself craving several cozy drinks every day. Coffee, lattes, matcha. Anything warm.
Many of my blender drinks are made with cashews to get that creamy finish, but today, I'm here with a cashew-less latte. This means you can make it whether you have a good blender or not!
A Few Notes on the Recipe:
First, this drink is made with almond butter, making it perfect for those with weaker blenders. It is sweetened with dates, so to make it very easy to blend, I'd recommend using maple syrup or honey.
Second, you can easily adjust the sweetness to taste. I wrote the recipe to my taste, but feel free to add more dates or liquid sweetener as needed.
Finally, you could try using different types of nut butter. I love hazelnut butters, but cashew butter and peanut butter may be good as well. If you try it, let me know in the comments!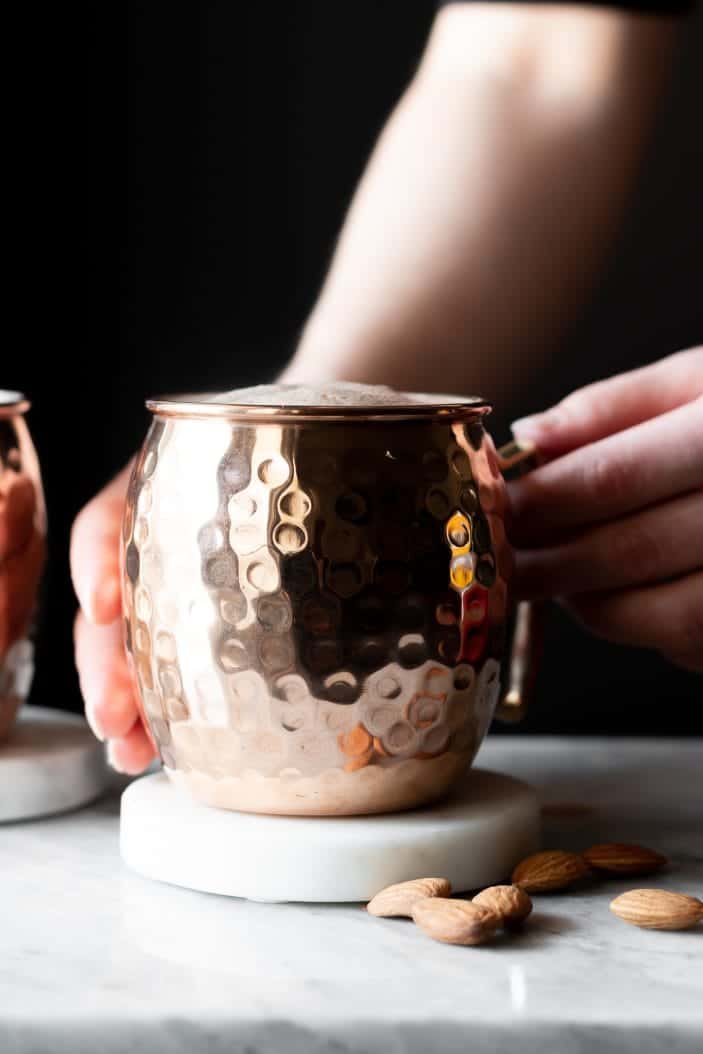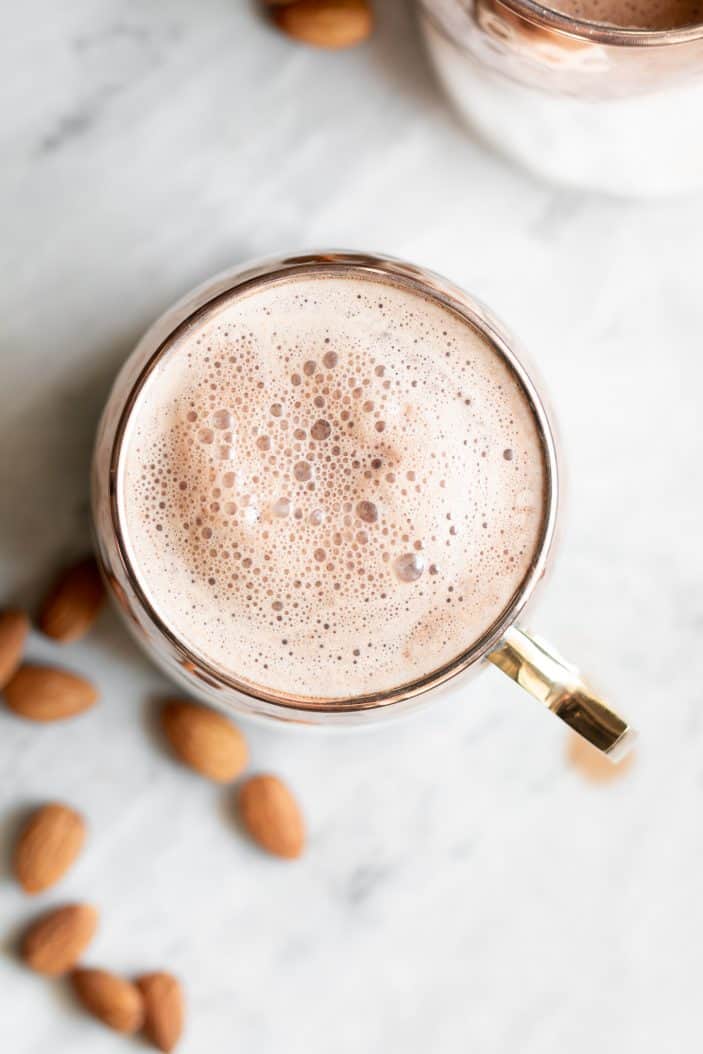 Watch How to Make the Recipe:
If you're looking for another hot chocolate recipe this season, check out my peanut butter hot cocoa! You can also find all of my lattes and warm drinks here.
Blender Almond Hot Cocoa
Hot cocoa made with almonds, dates and cocoa powder. This cozy drink is made in a blender and is perfect for an afternoon or evening snack during cold winter months.
Ingredients
1 1/2

cup

hot water

1

tablespoon

almond butter,

natural

1-2

Medjool dates,

pitted (or liquid sweetener to taste)

1 1/2

tablespoons

cocoa powder,

unsweetened

Small pinch of salt

(optional)
Instructions
Heat your water using a kettle or boil water using a saucepan.

Add all the ingredients in a high-speed blender, including the hot water. Blend until smooth, about 30 seconds.

Serve immediately. Enjoy!
Notes
If you have a weaker blender, you can try using a liquid sweetener instead of dates. 
If you make this almond hot cocoa, be sure to leave a comment and/or give this recipe a rating! I love to hear from you guys. And of course, if you try this recipe, don't forget to tag me on Instagram!
---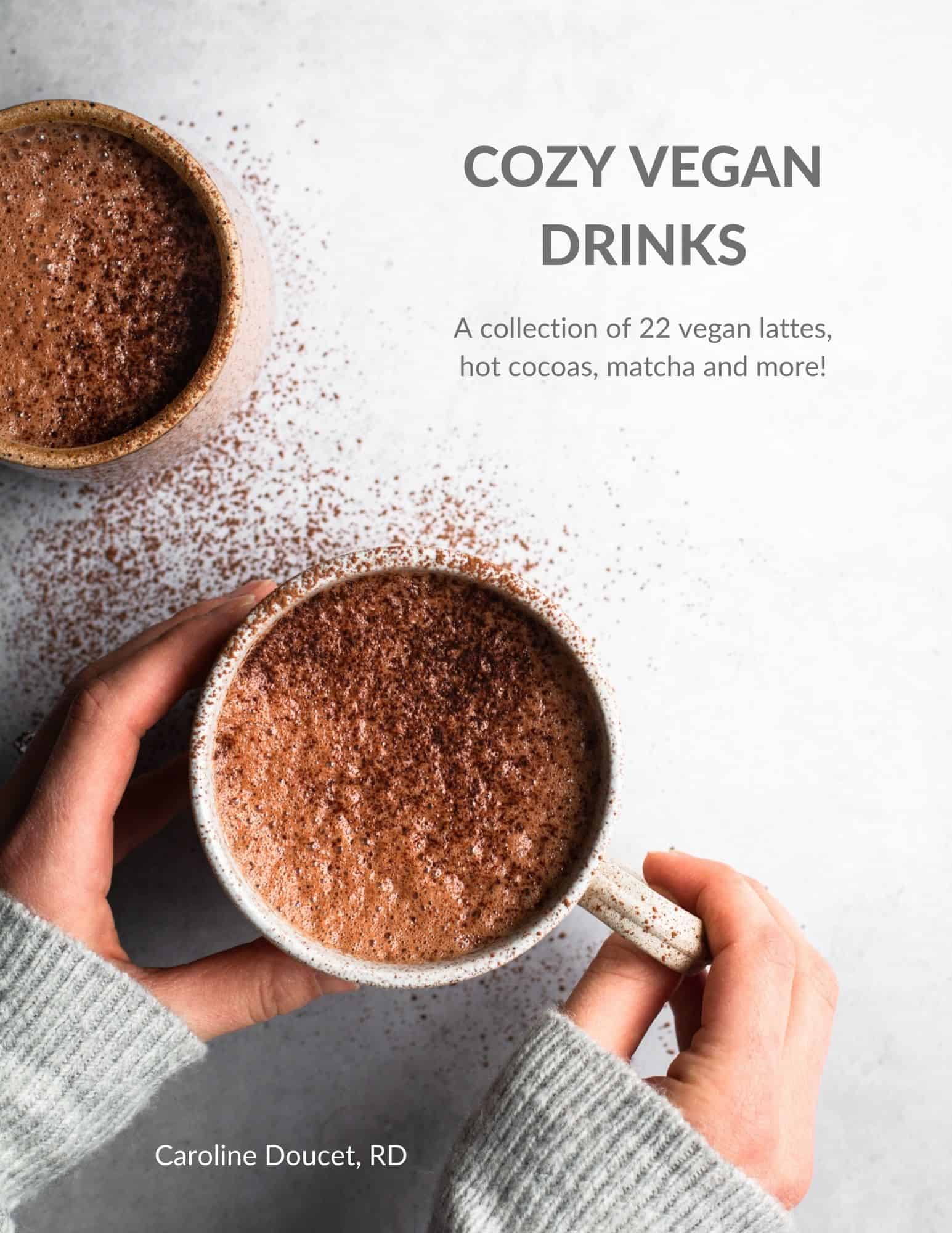 Looking for more?
Check out my Cozy Vegan Drinks eBook. It's packed with a total of 22 warm beverage recipes, including vegan lattes, hot cocoas, matcha lattes, teas and more!