Fruit-Sweetened Apple Muffins
Fruit-Sweetened Apple Muffins. Lightly sweetened with bananas and apples, these apple muffins make for the perfect quick breakfast or snack. Simple, healthy and delicious.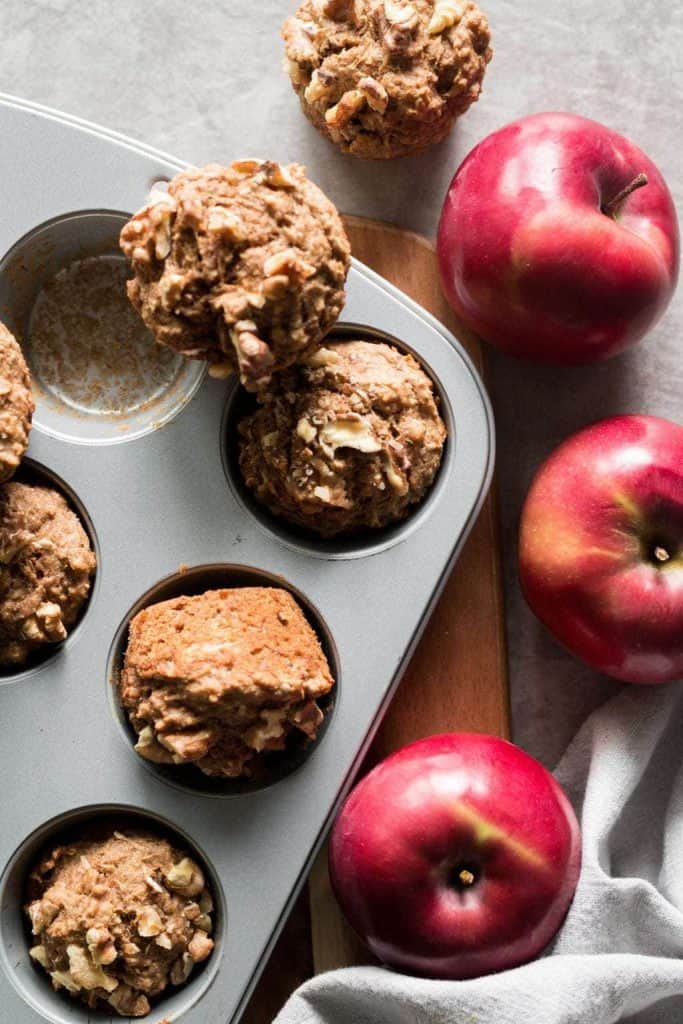 Canadian Thanksgiving is just around the corner and for those of you who are looking for recipes to make this weekend, I've got a great healthy dessert for you. Or snack. Or breakfast. These apple muffins can pass for all three.
It may be Thanksgiving in Canada this weekend, but this is an everyday recipe that I hope you'll love. Healthy whole wheat muffins sweetened with bananas and apples. While I did call them apple muffins, they do have a banana bread flavor to them. Either way, they're delicious!
One bowl and 30 minutes is all you need to get muffins all week.
Similarly to my banana bread, I recommend serving these with nut or seed butter. Maybe some apple butter too… I need to try this as soon as possible.
Best of all, these apple muffins can be kept in the freezer and thawed before eating. I have about two batches in the freezer at the moment, which I thaw in the microwave less than 1 minute and top with peanut butter. It's the best snack or first breakfast (second breakfast being overnight oats at work after my morning workout).
It's apple season, so I hope you'll get the chance to bake these muffins with all your freshly picked apples. I still have a big box of apples to use, so we'll have a freezer full of muffins soon!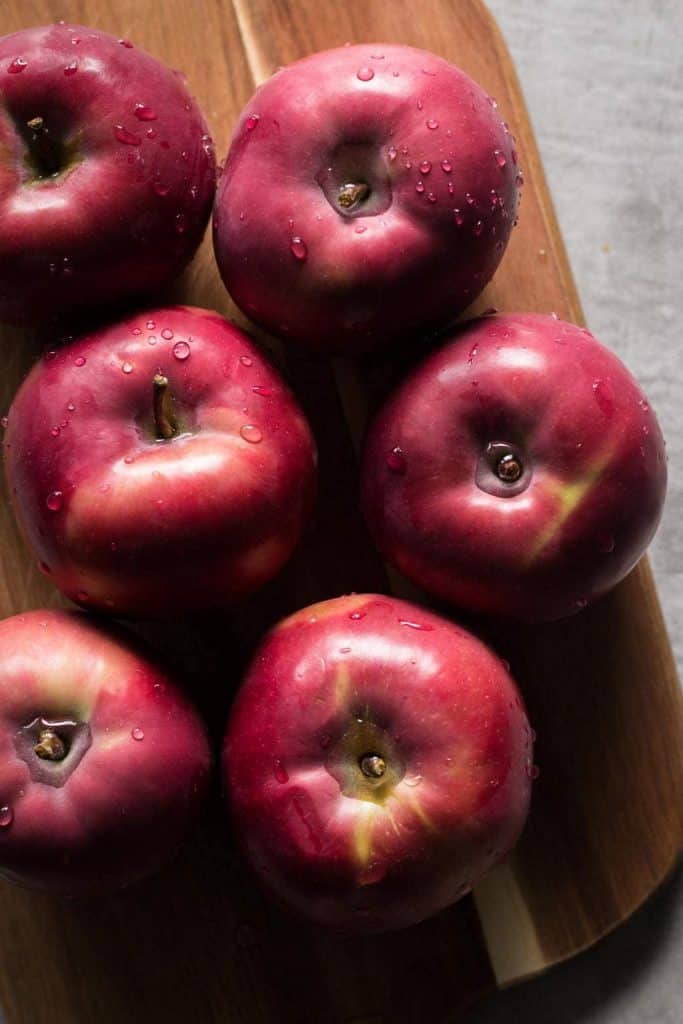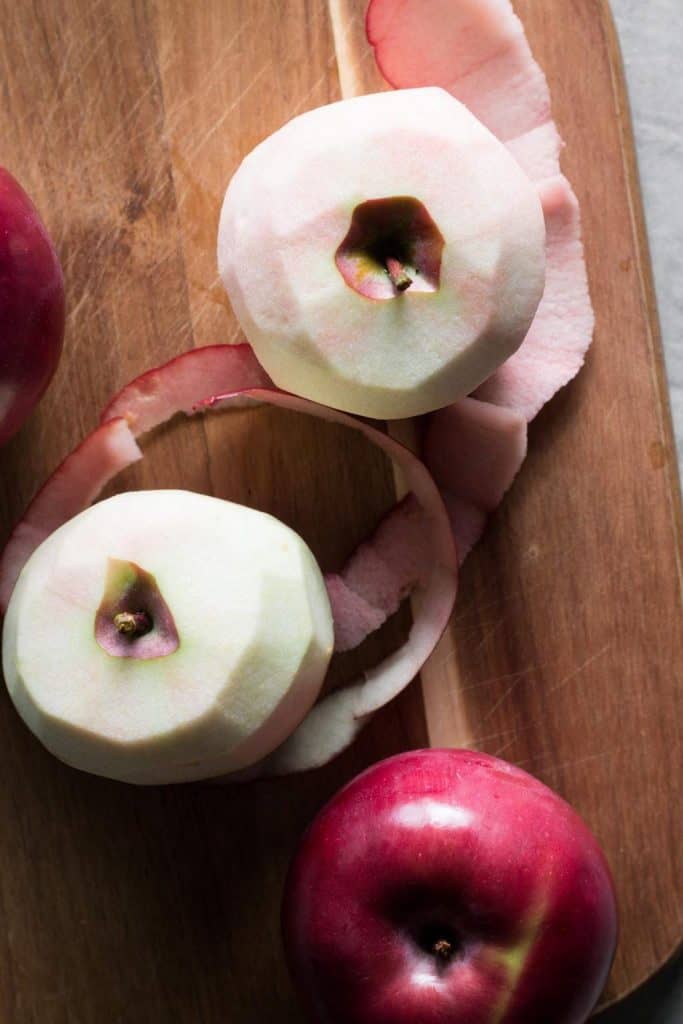 Before I leave you to the recipe, here are some of my favorite Thanksgiving recipes for this weekend's celebrations:
What are your Thanksgiving traditions? We usually have a big traditional dinner with the family, but as we're a little far this year, Shaun and I will be spending Thanksgiving on Vancouver Island. We're visiting Victoria, Tofino and the West Pacific Trail, so if there's anything we need to do or see, let me know! With that, have a great Thanksgiving weekend.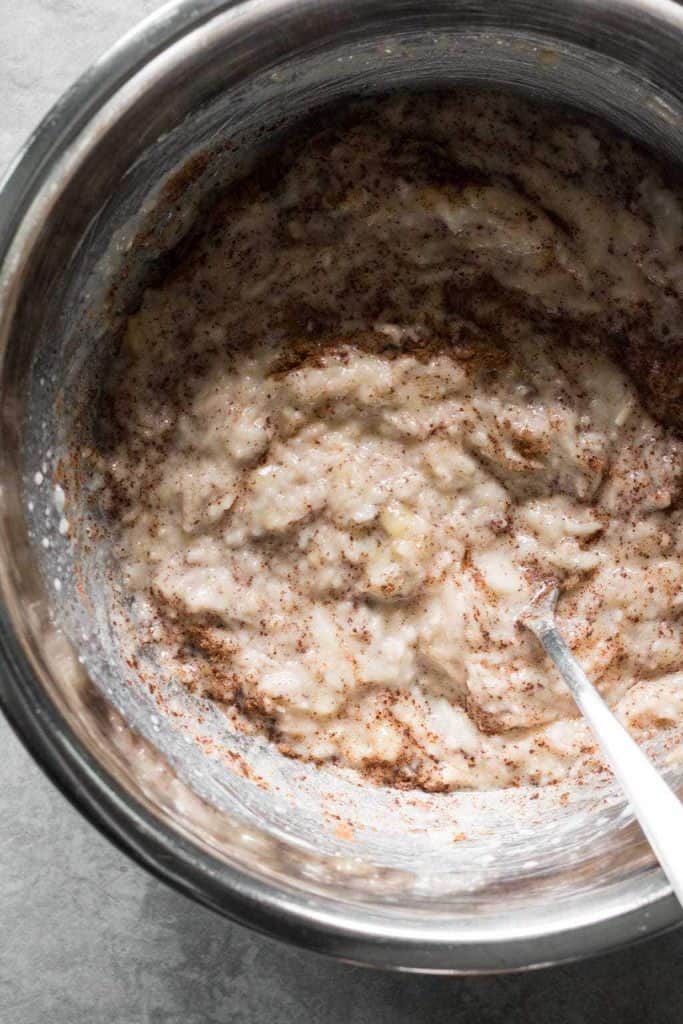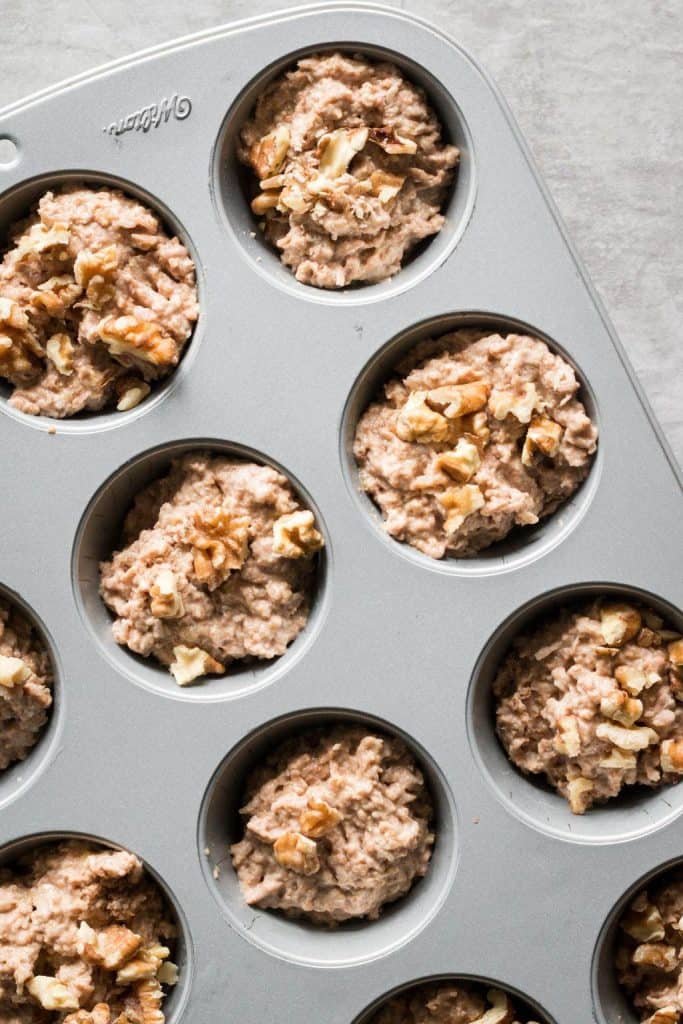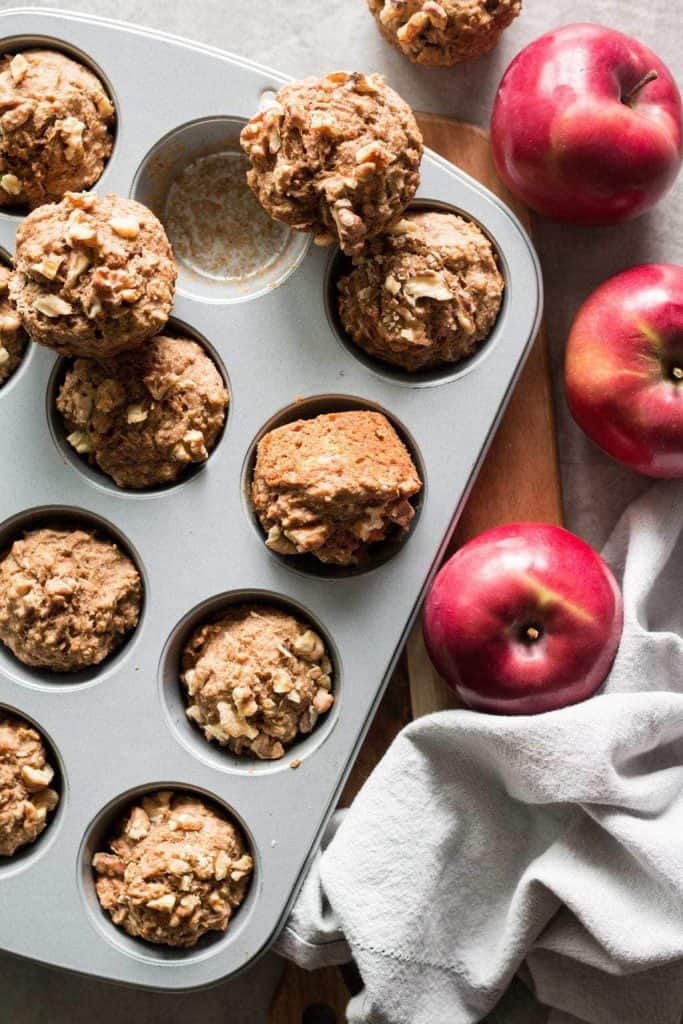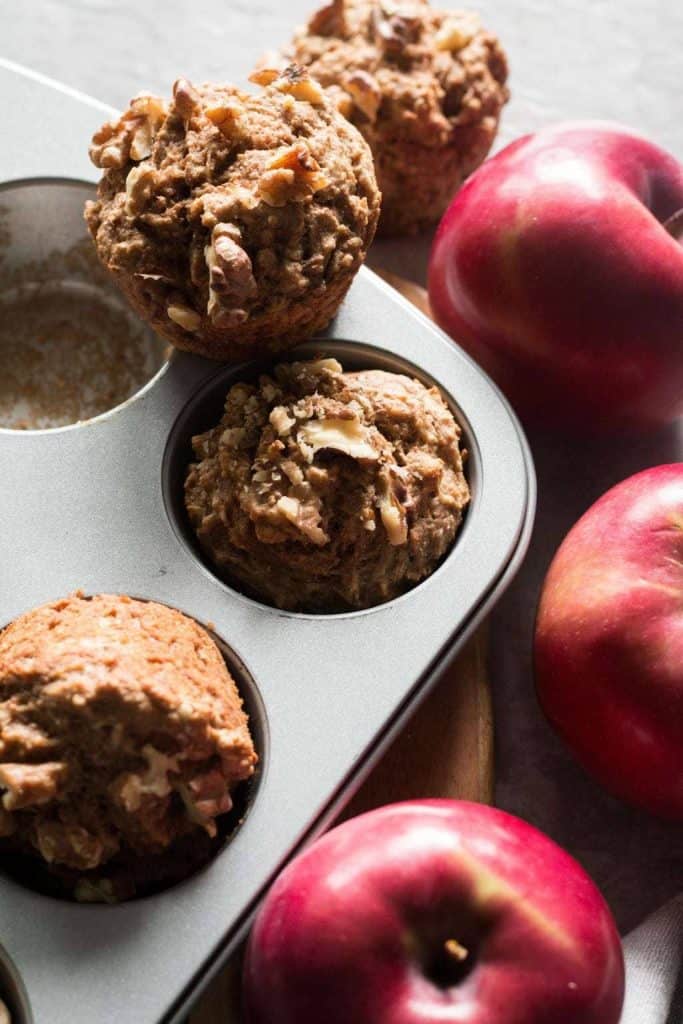 Fruit-Sweetened Apple Muffins
Simple, healthy and delicious. Lightly sweetened with bananas and apples, these apple muffins make for the perfect quick breakfast or snack. Top them with nut butter for a little extra protein and deliciousness.
Ingredients
2

medium

apples,

finely shredded (about 2 cups)

1

large

overripe banana

1/4

cup

avocado oil

(or other neutral tasting oil)

1/2

cup

milk of choice

(I used unsweetened soy milk)

1

teaspoon

vanilla extract

2

cups

all purpose whole wheat flour

1

teaspoon

baking soda

1/2

teaspoon

baking powder

1

teaspoon

cinnamon,

ground

1/2

teaspoon

salt

1/3

cup

walnuts,

chopped (optional)
Instructions
Preheat oven to 350F. Lightly grease your muffin pan with oil or butter/margarine. You could use muffin liners instead if preferred.


Mash the banana in a medium mixing bowl. Finely shred the apples (don't worry if they brown a little when exposed to air).

Add the finely shredded apples, oil, milk and vanilla to the bowl with the banana and whisk everything together.

Stir in the flour, baking soda, baking powder, cinnamon and salt.

Transfer the mixture to your greased muffin pan, making 12 muffins. Top with roughly chopped walnuts, making sure to push them lightly in the batter. This helps them stick to the muffin once cooked. Bake for 20 minutes or until a toothpick inserted in the center comes out clean.


Let them cool a few minutes before removing from the pan.
Notes
These muffins aren't very sweet as they don't contain added sugar. For that reason, I love them served with nut butter or even jam for a healthy, naturally sweetened snack or breakfast! 
If you make these fruit-sweetened apple muffins, be sure to leave a comment and/or give this recipe a rating! I love to hear from you guys. And of course, if you try this recipe, don't forget to tag me on Instagram!