2020 is only a few days away, which means it's time to look at the top 10 recipes of 2019!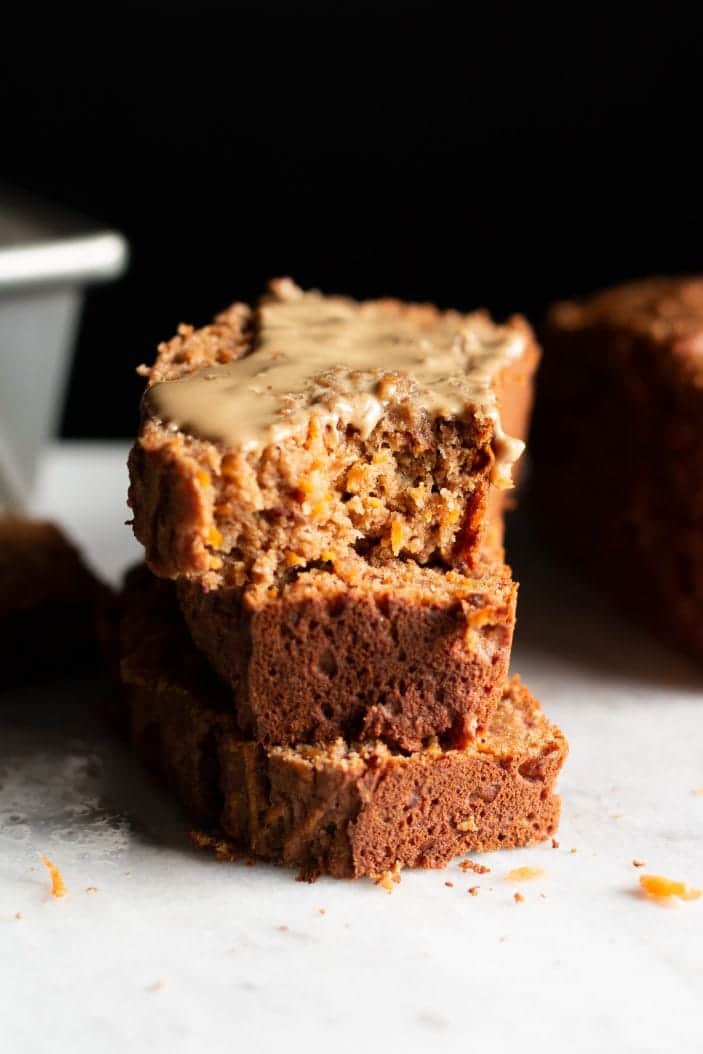 This is one of my favorite posts to write every year. I love looking back over the year to see which recipes you guys loved the most! And like every year, your favorite recipes are very similar to mime. However, I did include a few of my personal favorites that didn't make the list at the end of this post. Let's see if your favorites made the top 10 or not!
For this post, I'm only looking at the top recipes that were posted this year. I didn't look at the recipes from previous years. Some of the top 10 recipes of 2017 and 2018 are still the most popular recipes on the blog, but here, I'm sharing the top 10 recipes of 2019 only.
I find it funny that for the third year in a row, all the top recipes of the year were sweet, except for number 10. Like me, you guys love treats!
And with that, here are this year's top 10 recipes!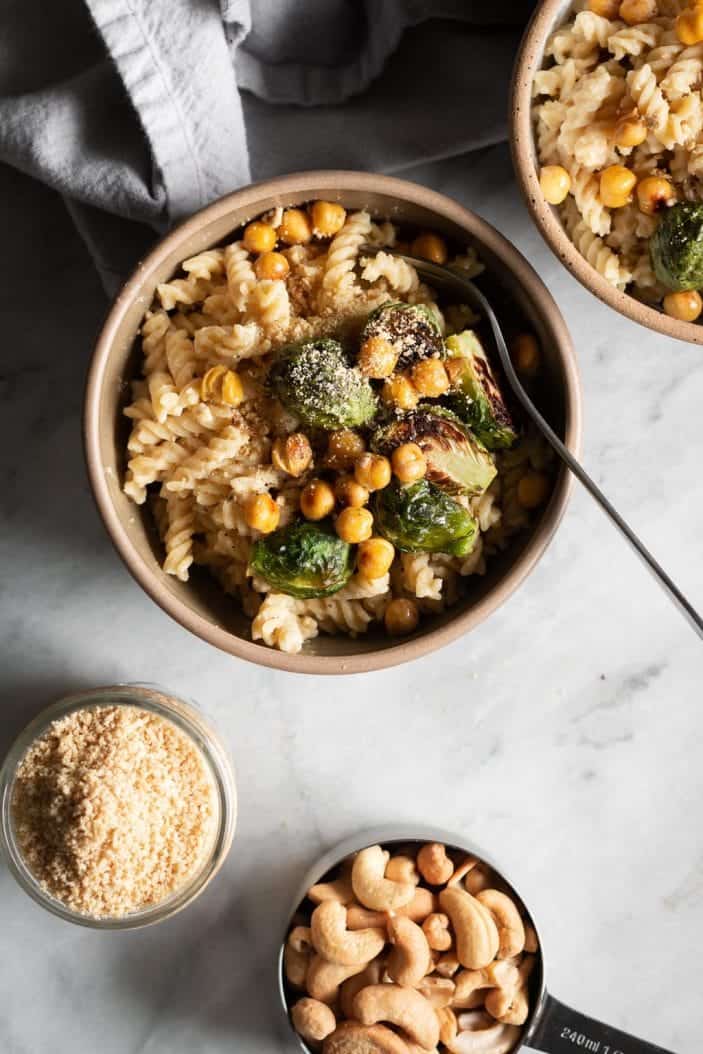 Just like the 2 previous years, number 10 is the only savory recipe that made the list. And it's a good one. This hummus pasta is also my favorite savory recipe on the blog this year. It's vegan and can easily be made gluten-free! This simple pasta recipe can be topped with roasted Brussels sprouts (or broccoli) and a generous sprinkle of vegan parmesan.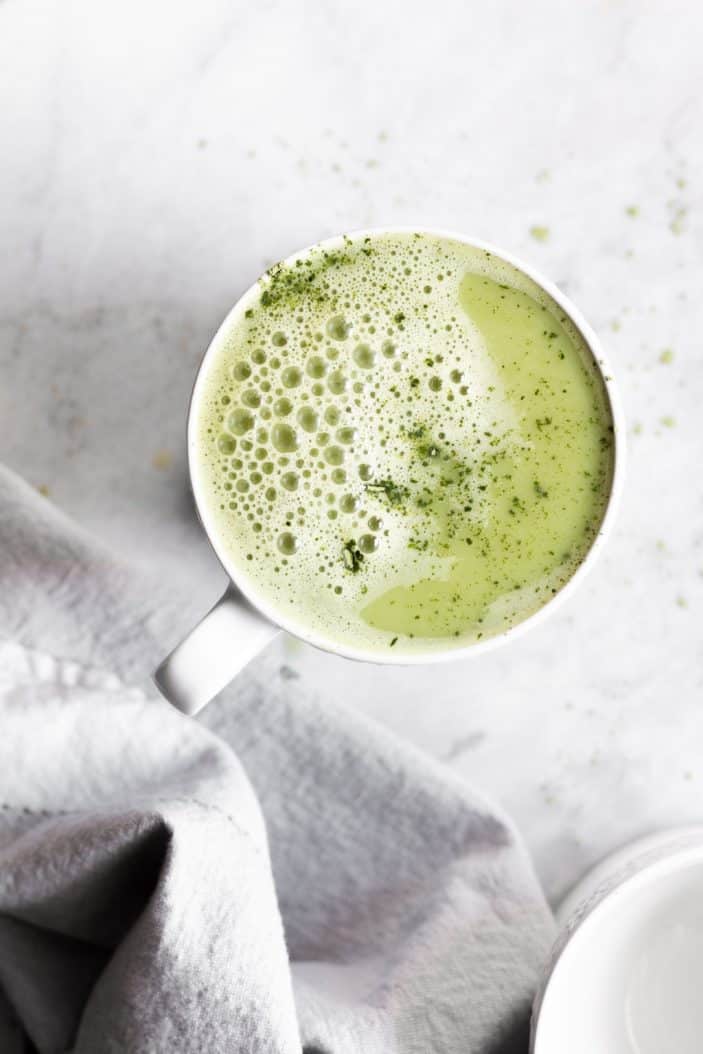 I'm so happy this blender matcha made the list. This is the recipe I made the most often this year. It's also the simplest one. Just matcha powder, coconut milk, hot water, vanilla and a date blended together to make the creamiest, frothiest latte. Try it and see why it's gotten so much love this year!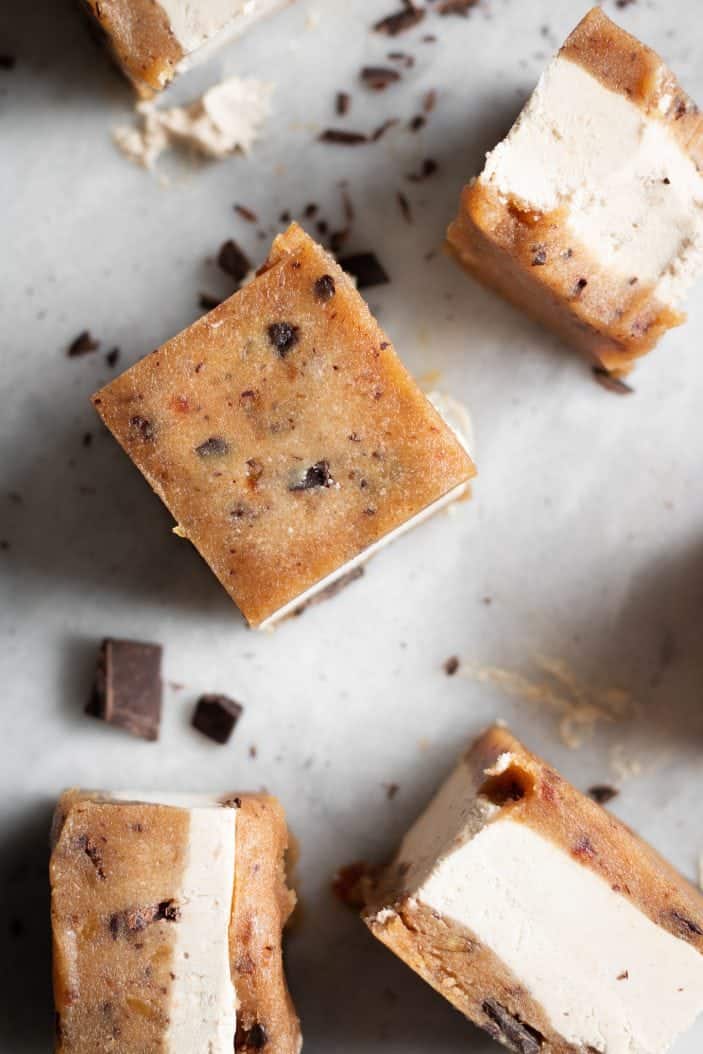 I made this recipe for Stokes Stores earlier this year and it's been a popular one here on the blog as well. I've gotten so many requests for almond flour recipes and I'm happy to say that this ice cream sandwich is made with almond flour cookie dough. It's naturally sweetened with dates and so refreshing. One of my favorite summer treats!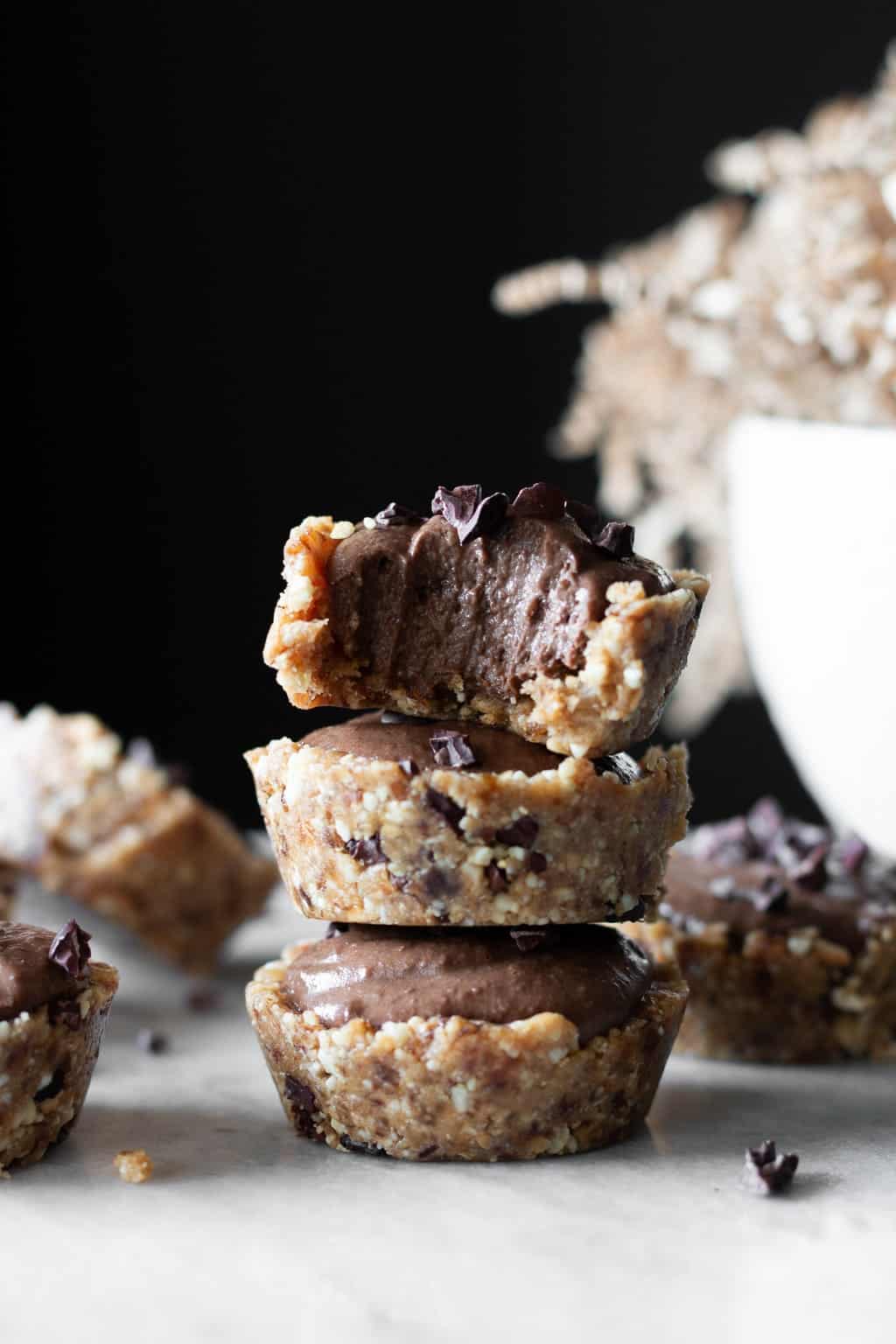 Everyone loved these mini cookie dough cups. This treat is made with wholesome ingredients, including dates, cashews, coconut, cocoa and a few more simple ingredients. They keep well in the freezer too!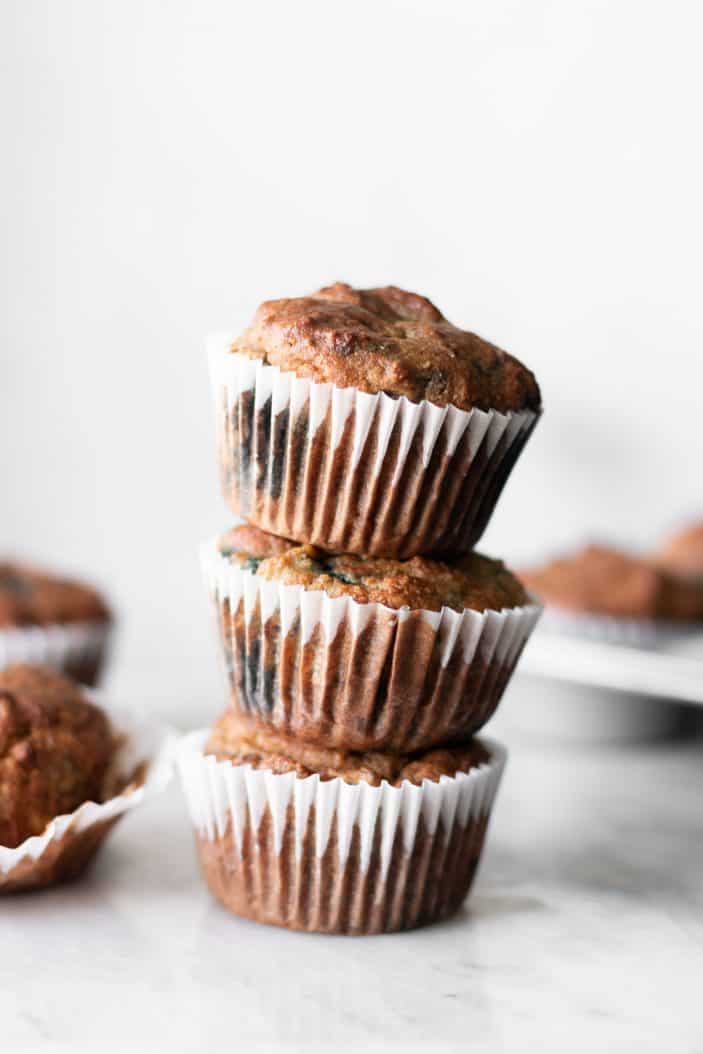 Another almond flour recipe that made the list! These almond flour muffins are sweetened with bananas and blueberries. They're also incredibly moist and surprisingly sweet.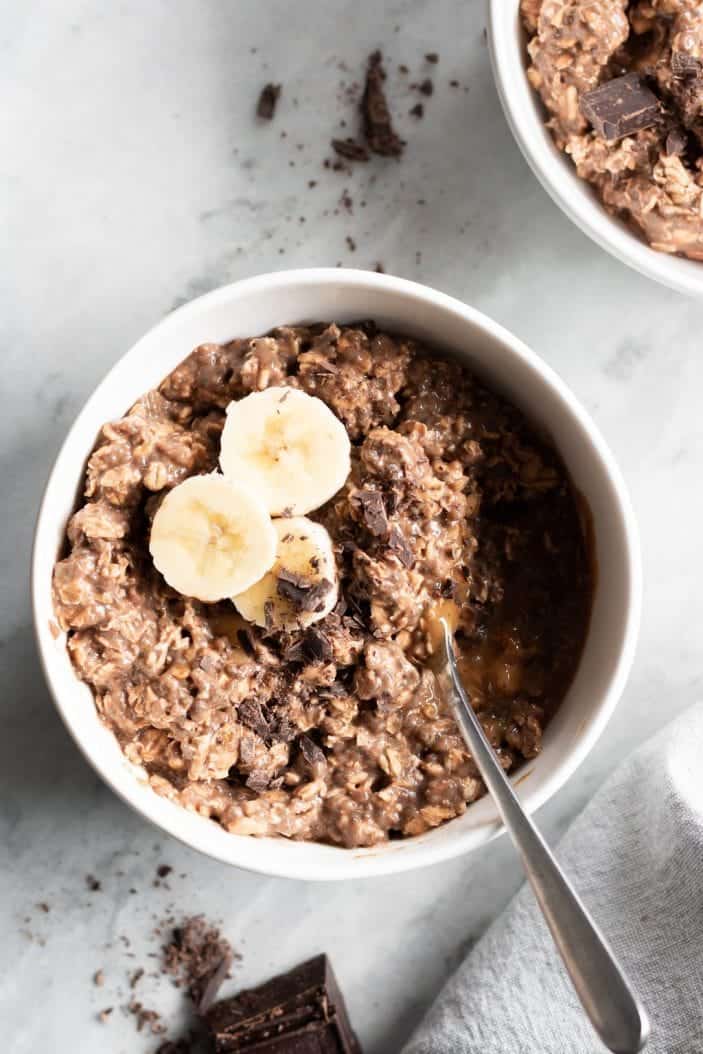 This is my favorite decadent breakfast. It requires the extra step of making a date-sweetened chocolate milk, but trust me, it's so worth it. It's still a very quick breakfast that can be made the day before. If I want a change from regular overnight oats, this is what I turn to. Top it with a generous amount of hazelnut butter and you'll get the creamiest, naturally sweetened bowl of oats.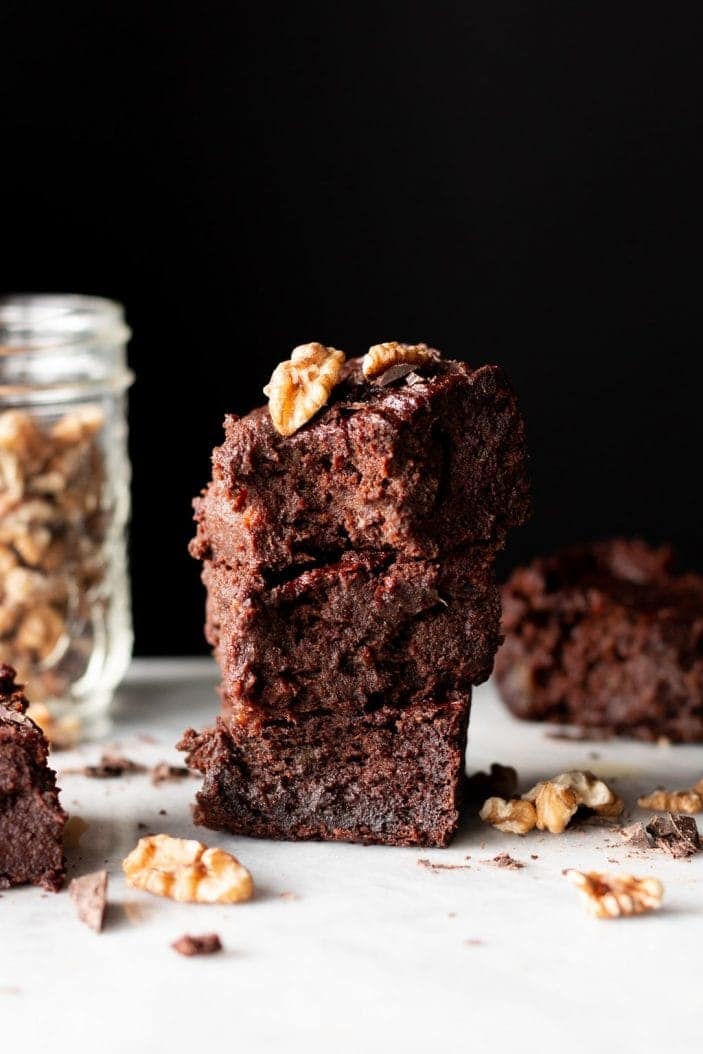 I'm actually surprised this is not closer to the top 10 recipes of 2019. Don't get me wrong, they're very close to the top, but with all the attention they got this year, I was expecting them to be in the top 2. This is also the recipe I had to test the most this year. By that, I mean years of testing. And it was worth it.
They're gluten-free, sweetened with dates and extremely fudgy. They make a smaller batch, but can easily be doubled. Trust me, you'll want more. My grandmother has made them more times than I can count and it makes me so happy. They were also a hit at our Christmas dinner this year!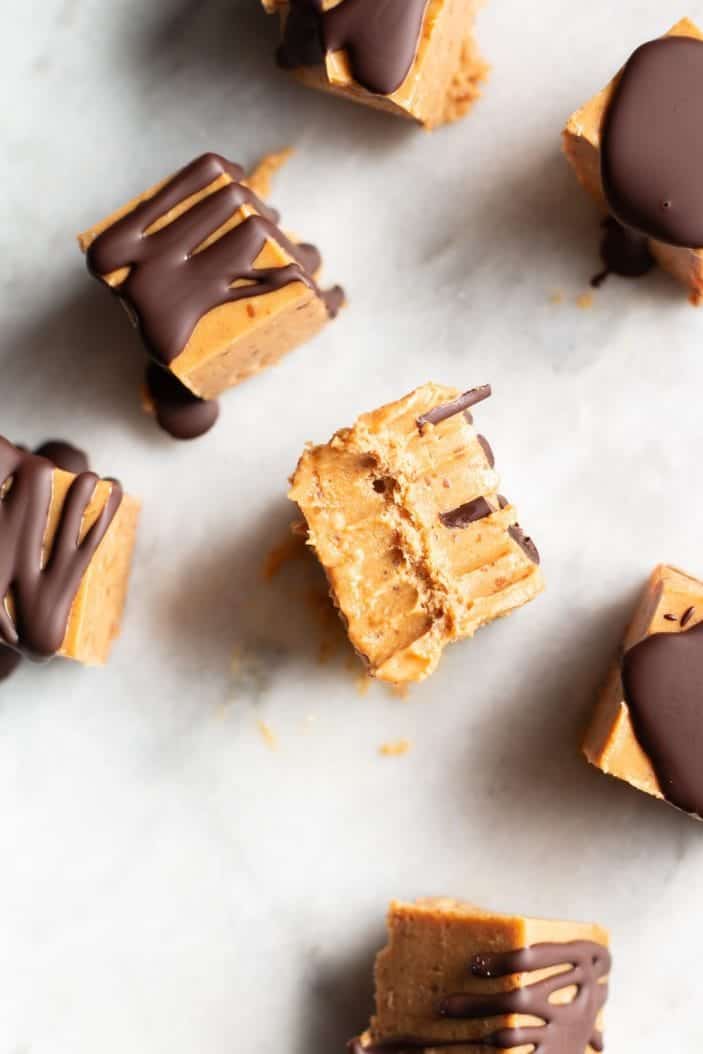 Unlike the brownies, I'm actually surprised that these are so close to the top. I mean, I love them a lot, but I didn't expect them to do so well. They're made with only a few simple ingredients and are sweetened with dates. I also offer options if you can't get your hands on cacao butter. Trust me, you'll want to try this rich fudge.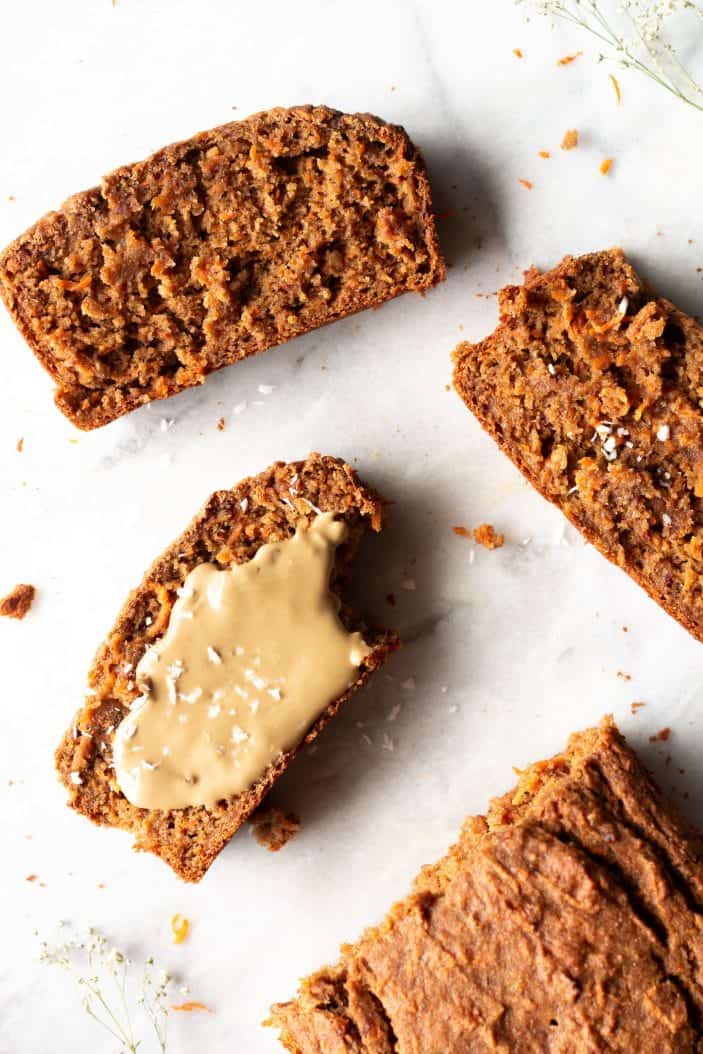 This is possibly my favorite dessert of the year, along with the brownies. This carrot cake loaf is sweetened with both dates and applesauce (or pineapple). It's extremely moist, perfectly sweet and so good with nut or seed butter. You also have the option to add walnuts or raisins! My other grandmother made this one for Christmas this year and it was a hit as well.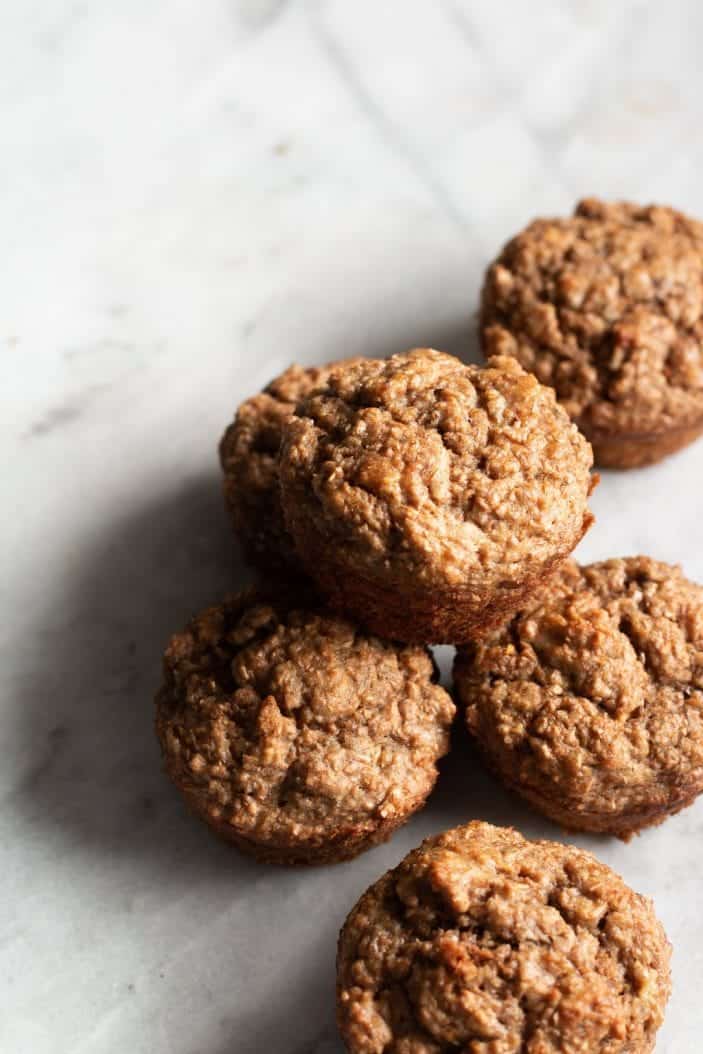 And now number one in our top 10 recipes of 2019. I actually created this recipe because I was trying to find bran muffins without added sugar for my diabetic clients and couldn't find any. So I decided to create one myself to help others and it looks like it was a hit!
I wanted to make a fruit-sweetened bran muffin that tasted good and I'm so happy with the results. These aren't overly sweet of course, but they're so moist and perfect when served with your favorite bread toppings. My favorites: Sunflower seed butter and jam.
Here are some of my favorite recipes that didn't make the top 10:
I'm excited to see what 2020 will bring. Happy New Year!