Chocolate Chip Cookie Dough Ice Cream Sandwiches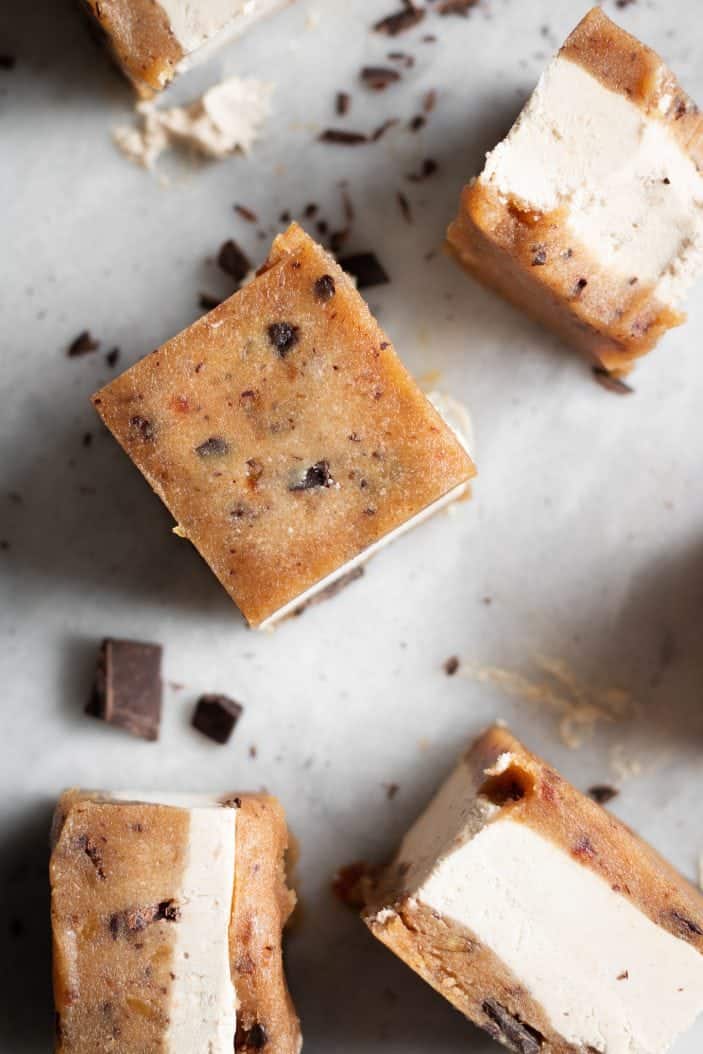 Today's post was supposed to be a cheesecake, but after taking some very disappointing photos this week (and not wanting to eat my fourth cheesecake in two weeks), I decided to push that post to next week. I mean, I love desserts, but this week has been filled with treats and honestly, I'm getting a little sick of it. Shaun and I have been eating strawberry crumbles and cheesecakes for breakfast just to clear up some of it. They're made with oats, dates and nuts, but still. I'm craving savory things now.
So instead, you guys get these ice cream sandwiches a few days early. So sad, right?
I made this recipe in partnership with Stokes Stores and trust me, it's a good one!
This recipe starts with a delicious homemade ice cream made in the ice cream maker. I'm so happy to now have my own ice cream maker. No churn ice cream doesn't even compare! I know it's an extra appliance to store in your kitchen, but if you love ice cream and have a bit of extra storage space, it's 1000% worth the splurge. Plus, you get to make sugar-free ice cream!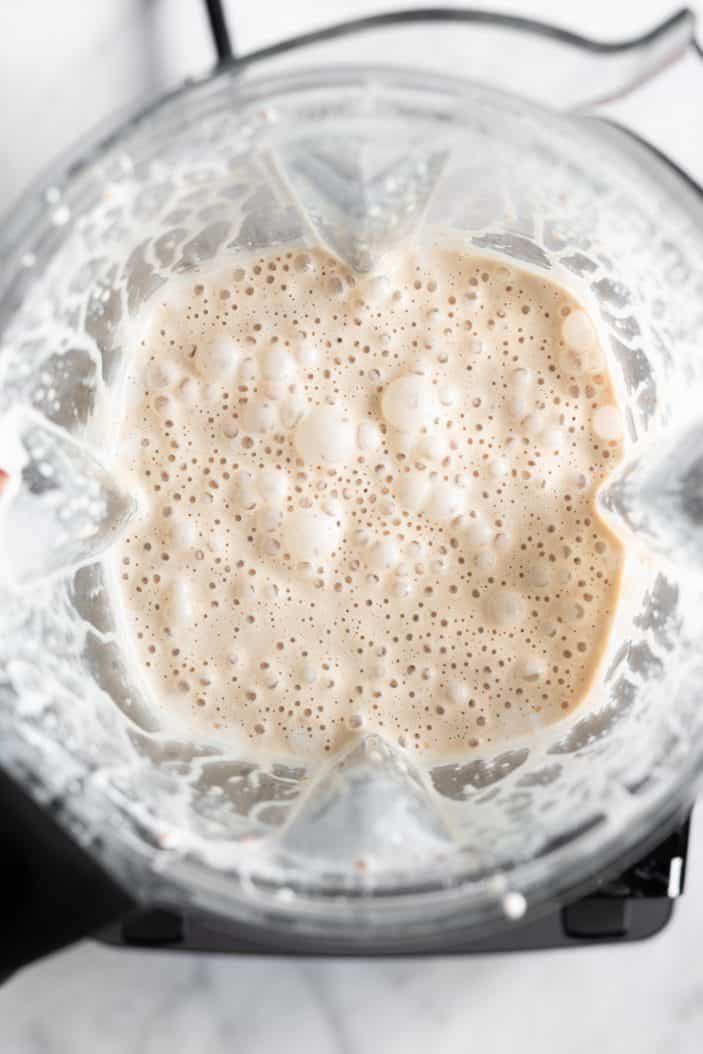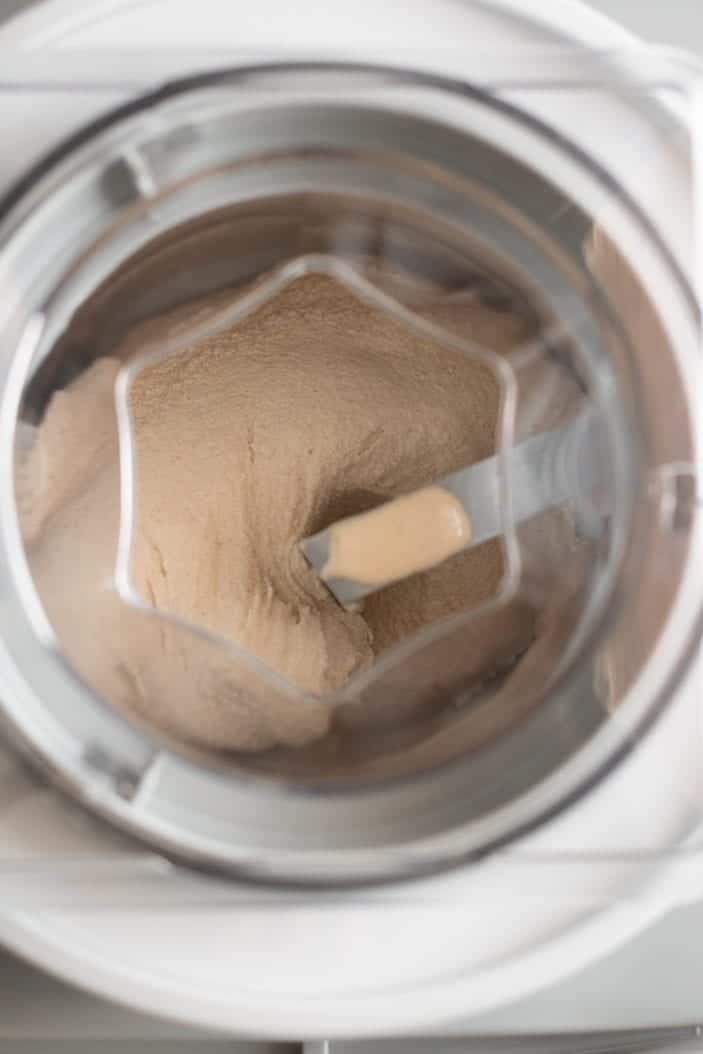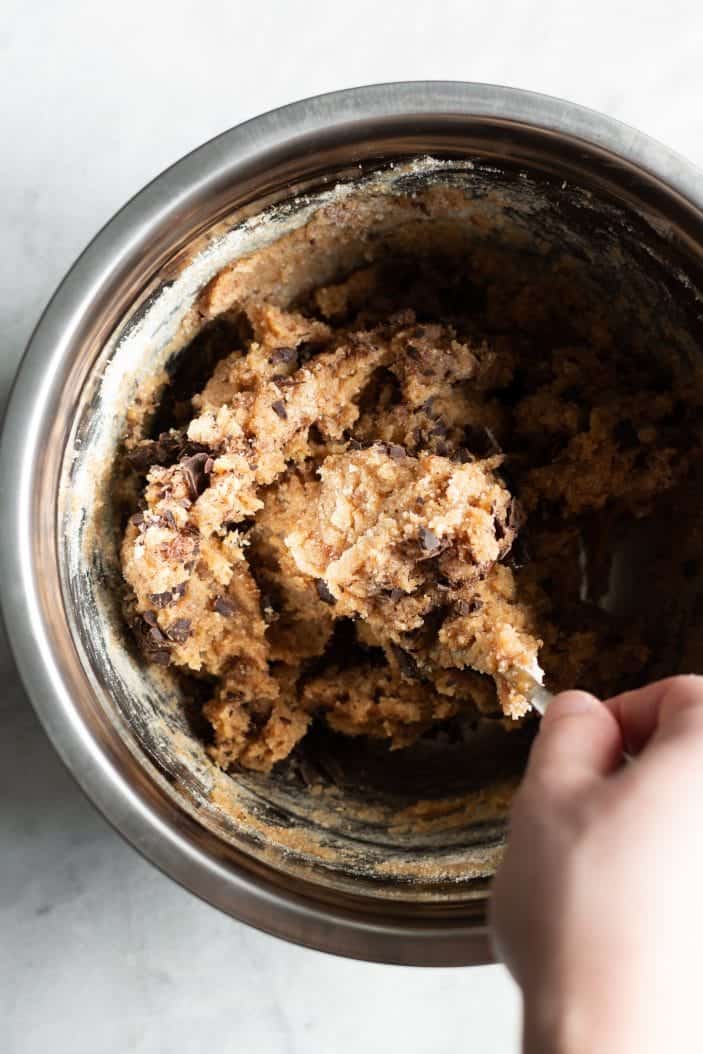 This ice cream is made with high-fat coconut milk (low-fat doesn't work here!), peanut butter, dates and vanilla. Yes, only 4 ingredients! There's no boiling involved, all you need to do is blend all the ingredients together in a blender and pour it in the ice cream maker to churn. So simple!
While the ice cream is churning, you can prepare the cookie dough in the same blender (there's no need to clean it) or in a food processor. The cookie dough is sweetened with dates and made with almond flour, more peanut butter, vanilla and chocolate (did you know it's chocolate chip day on May 15?!).
You can adjust this recipe by using other nut or seed butters (sunflower seed butter would make for a delicious nut-free version), by using chocolate chunks instead of chips and by choosing anything from milk to unsweetened chocolate. I used chopped unsweetened chocolate and it was perfect.
Make it your own, have fun and enjoy some delicious chocolate chip cookie dough ice cream sandwiches.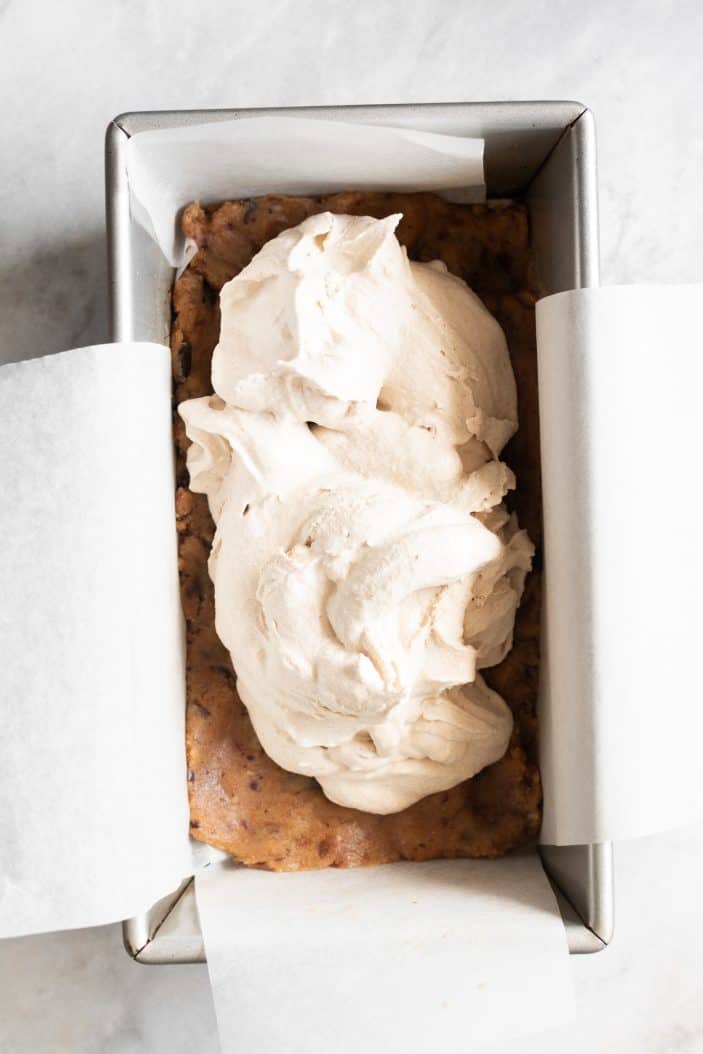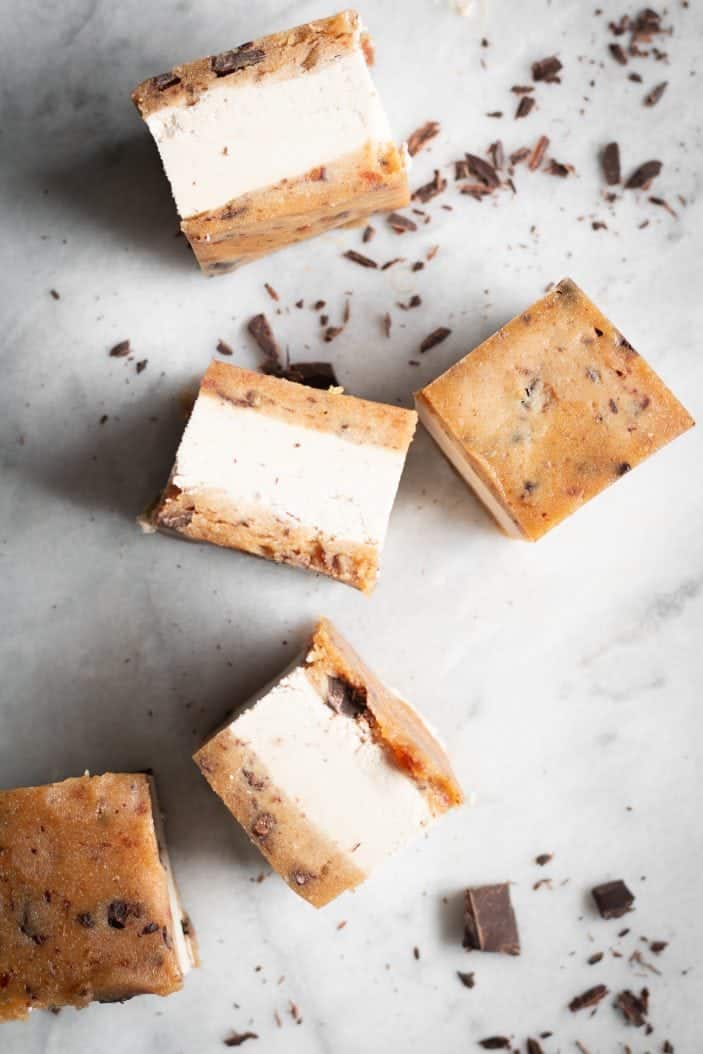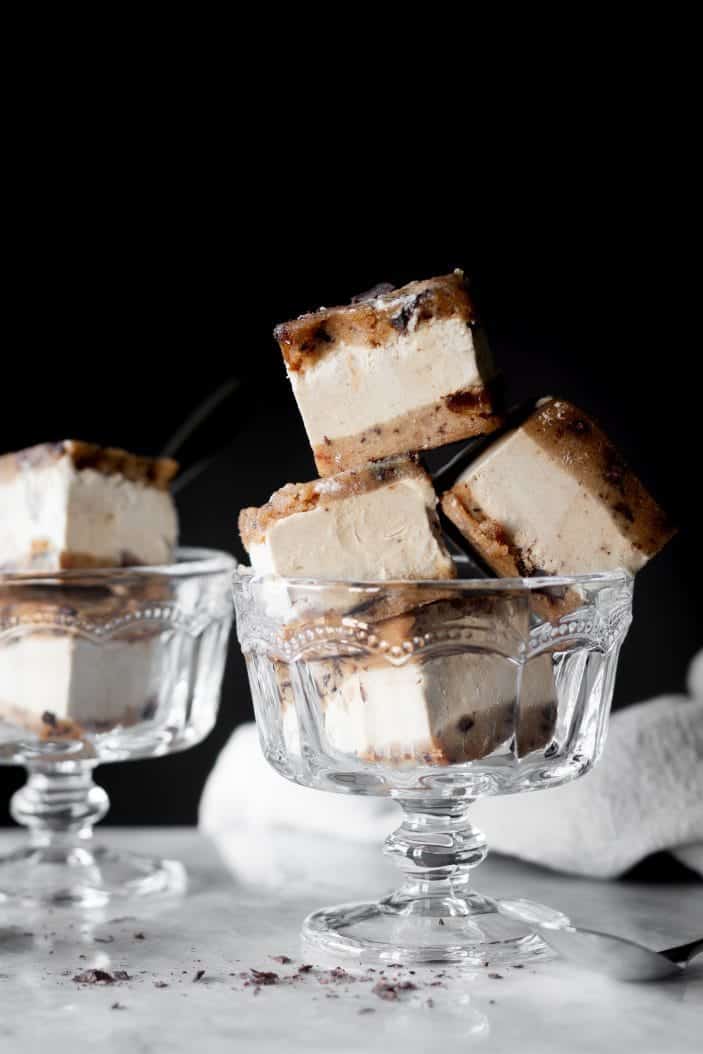 Chocolate Chip Cookie Dough Ice Cream Sandwiches
Click here for the full recipe on Stokes Stores.
This post is sponsored by Stokes Stores. Thank you for supporting the brands that keep this blog going!