Coconut blender matcha made with coconut milk, matcha powder, vanilla extract and hot water. Blend and serve!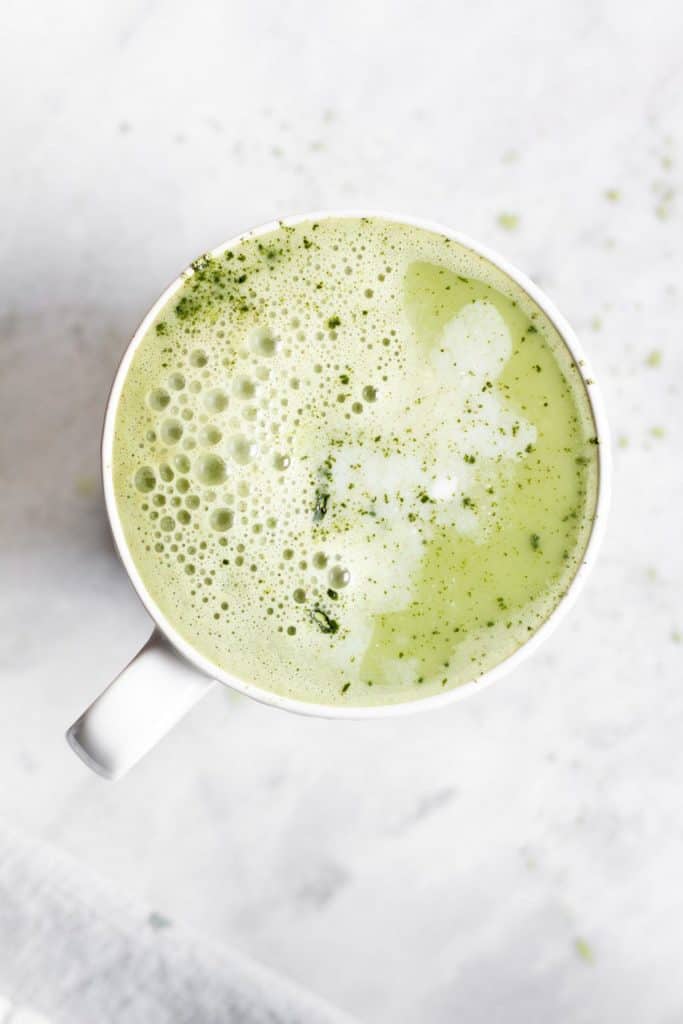 Coconut blender matcha. Blender coconut matcha. It took me way too long to decide what to name this recipe.
Also, do the photos even look good? There are so many decisions and uncertainties that come from writing a blog post, but in the end, I decide what to share. And you know what? I kind of like this first photo. Even if Shaun says it looks weird.
Yes, there are little specs of matcha on there and a failed white creamy swirl. But it's good. So, so good.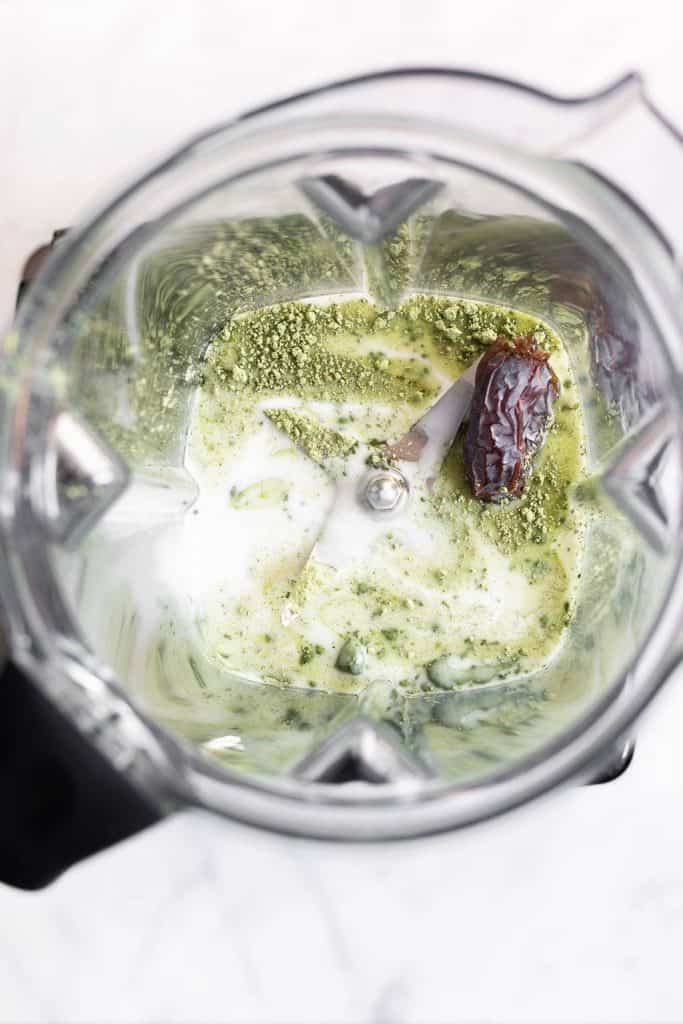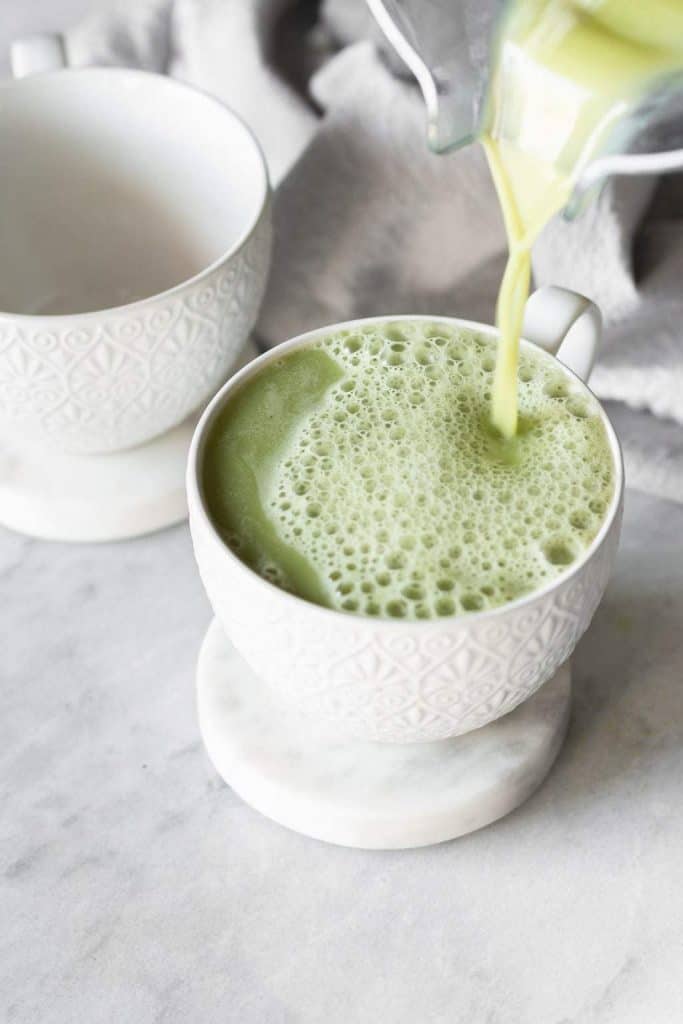 I didn't use to enjoy matcha, but this drink changed it all. Since creating this recipe, I've been having a cup of matcha almost every single morning. It's creamy, perfectly sweetened with one date and ready in 5 minutes. The sweet taste of coconut blends wonderfully with the matcha and a touch of vanilla.
This is yet another one of my beloved blender drinks and it's a good one. Simply blend warm water in a blender, along with one date (or other sweetener of choice), canned coconut milk and vanilla. The result? A frothy, rich and creamy drink – No whisking and no bits of matcha included. If like me, you don't own a matcha whisk, this recipe is for you. Trust me, blending matcha in a blender is a game changer.
This is my way of celebrating Saint Patty's Day: Drinking all the healthy green drinks. I invite you to do the same.
Looking for another matcha recipe? Try my mint matcha latte or oat milk matcha latte!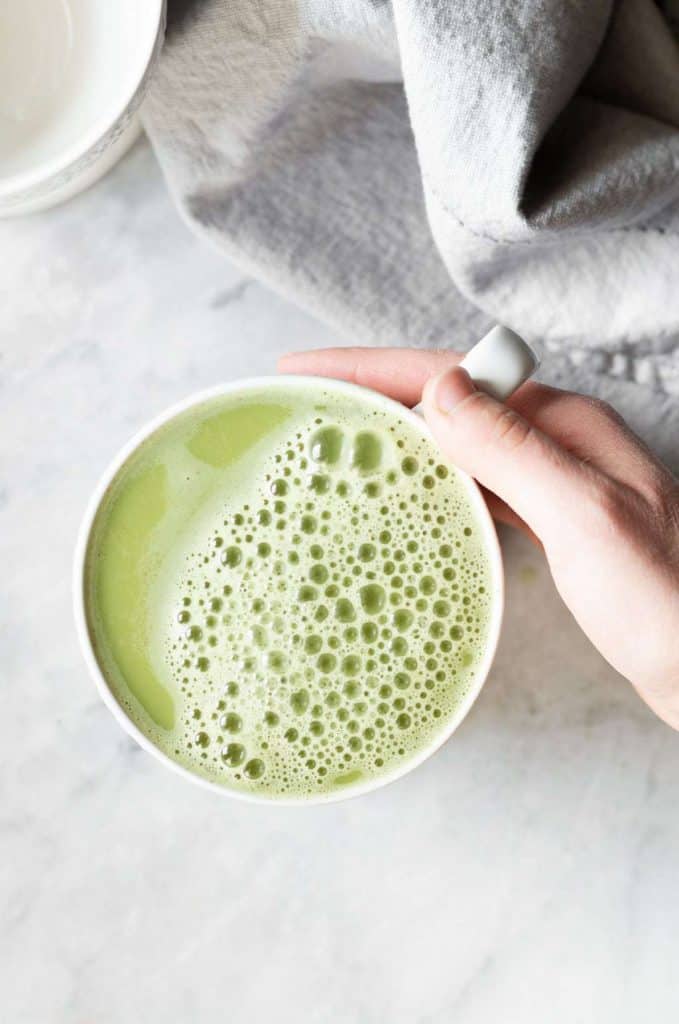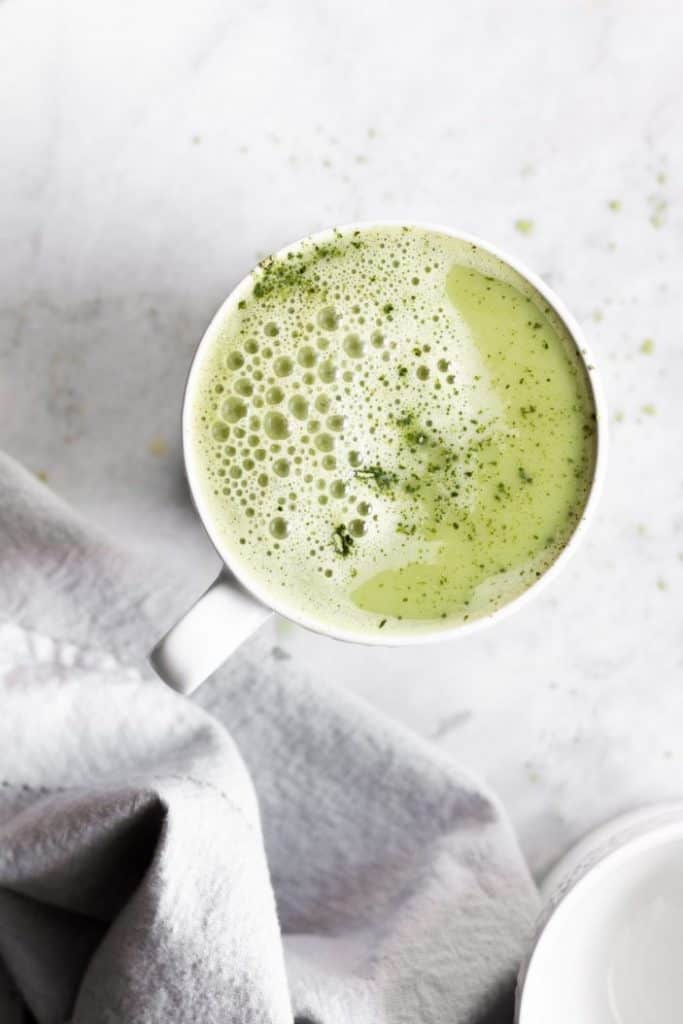 Coconut Blender Matcha
Blend matcha with warm water, coconut milk, vanilla and a date and you'll get the most delicious, creamy drink. This coconut blender matcha is perfectly sweet and will give you the little energy boost you need to get through a busy week. No coffee needed.
Ingredients
1

teaspoon

matcha

1

large

Medjool date,

pitted

1/2

teaspoon

vanilla extract

1/2

cup

light canned coconut milk

1 1/2

cup

warm water
Instructions
Warm your water in a kettle.

Add all the ingredients in a high-speed blender, including the hot water. Blend for 30 seconds or until smooth and frothy.
Notes
There's no need to heat the coconut milk, this drink will still be warm. If you want it warmer, feel free to take that extra step.
I used low-fat canned coconut milk and found it perfect in this recipe. I haven't tried full-fat (it might be a little too rich to my taste) or fat-free carton coconut milk. If you try it, let me know how it turns out!
If your blender is too weak to blend dates, you can use a liquid sweetener to taste instead. 
If you make this coconut blender matcha, be sure to leave a comment and/or give this recipe a rating! I love to hear from you guys. And of course, if you try this recipe, don't forget to tag me on Instagram!
---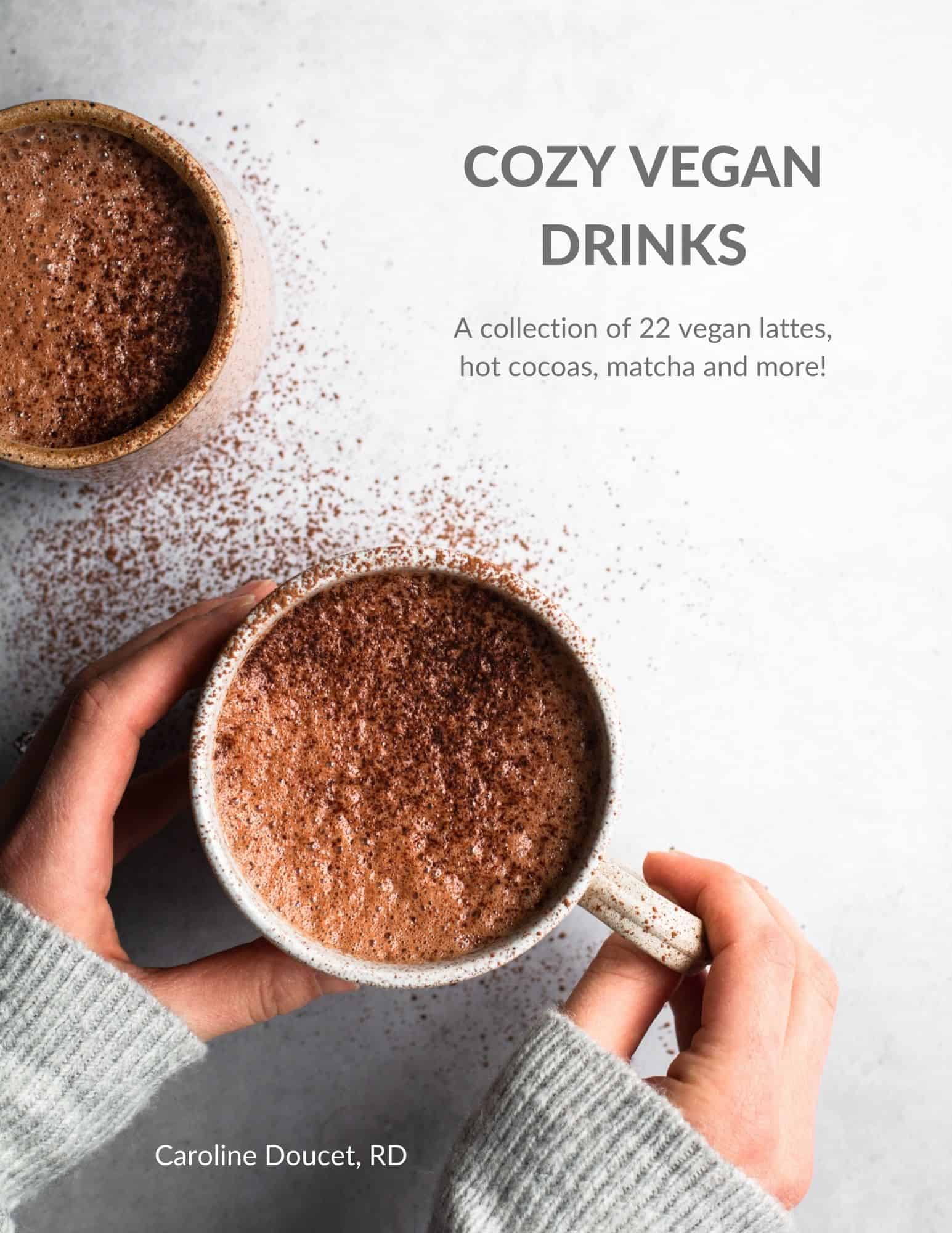 Looking for more?
Check out my Cozy Vegan Drinks eBook. It's packed with a total of 22 warm beverage recipes, including vegan lattes, hot cocoas, matcha lattes, teas and more!