Our Cozy Fall Wedding Photos – Part 1
Sharing our rustic chic and cozy fall wedding at The Music Barn in Sackville, New Brunswick.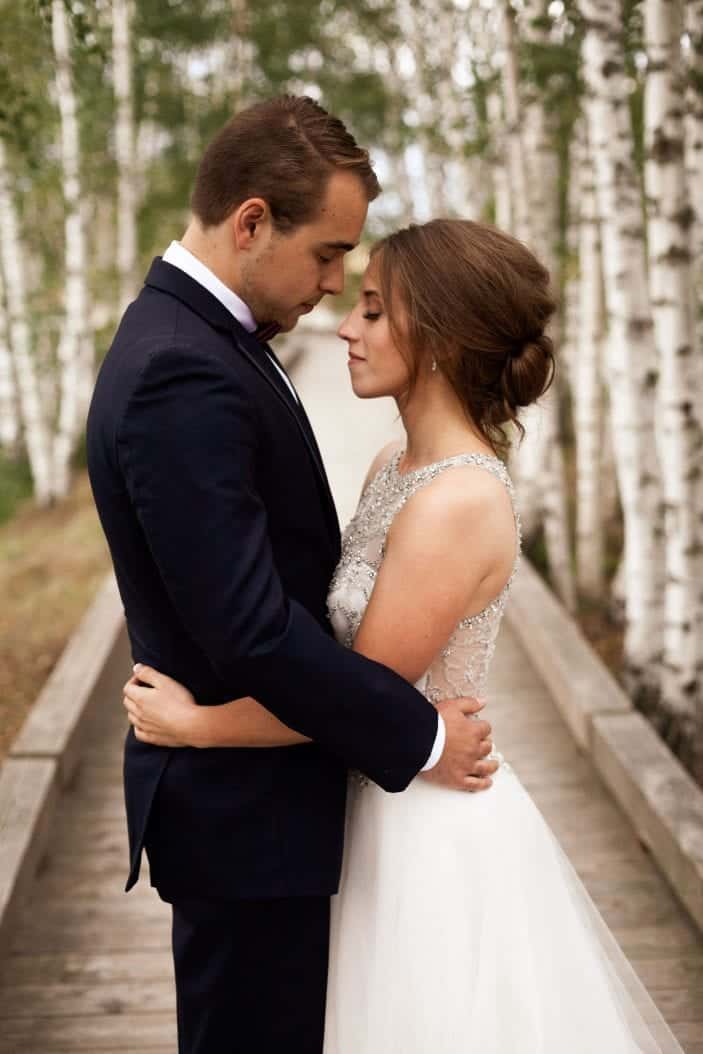 I can't think of a better way to end 2019.
It's been a good year. We traveled through Canada and all around Europe, I took a big leap in my career as a dietitian and we spent a lot of time with friends and family. Even then, I can truly say that our wedding day was the highlight of our year. And the best day of my life.
So to end 2019, I'm sharing our cozy fall wedding photos, plus a few details from our special day.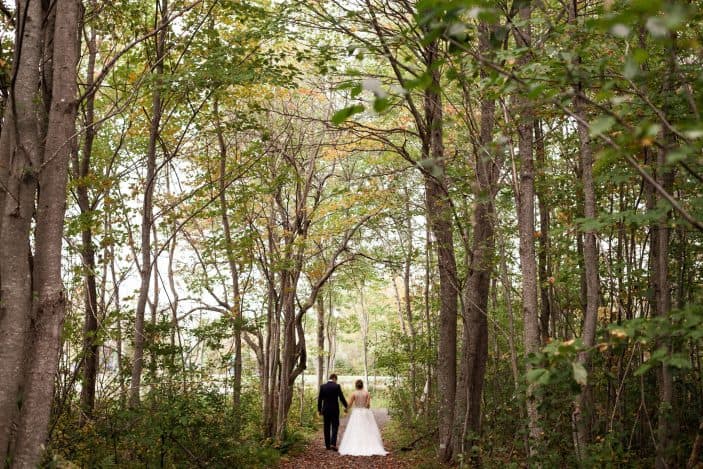 The Day Before
Let's start with Friday.
The day before the wedding, we woke up early and spent the day at the venue to set up everything. Our venue was an old, renovated barn in the small town of Sackville in New Brunswick.
We had friends and family helping us throughout the day. We had help in the kitchen, frosting our cupcakes, cutting fruits and vegetables and preparing cheese platters. On the other side of the barn, people were setting tables and hanging strings of lights all around. We did it all ourselves, thanks to help from our family and friends.
That evening, after our rehearsal, we drove to Barachois for a family BBQ and sat around a fire, talking for a few hours. The girls and I then made our way to the hotel where we stayed the night before the wedding.
It was the perfect start to our wedding weekend.
Our Wedding Day
Getting Ready
On the wedding day, the girls and I woke up early in our room at the Chateau Moncton and the preparations started.
The morning was fun and busy. We had one girl getting her hair done and one getting her makeup done, one after the other.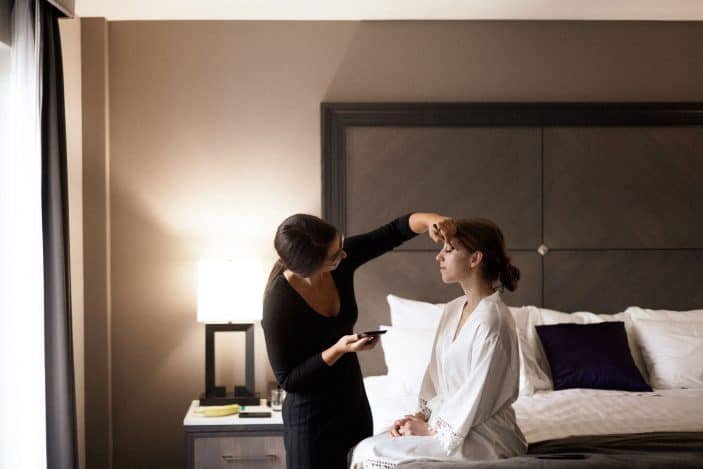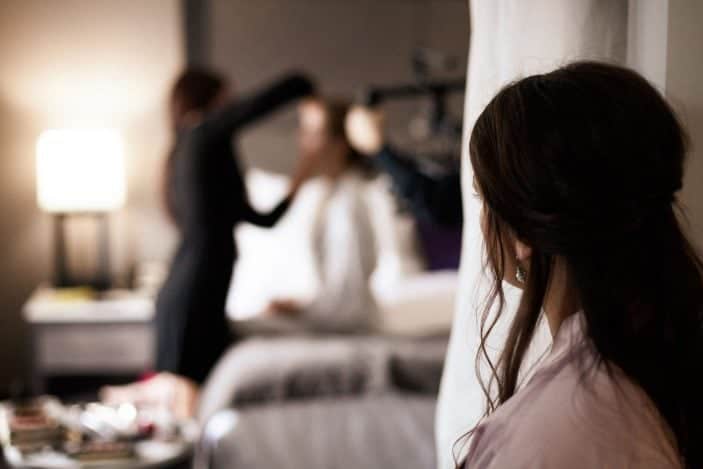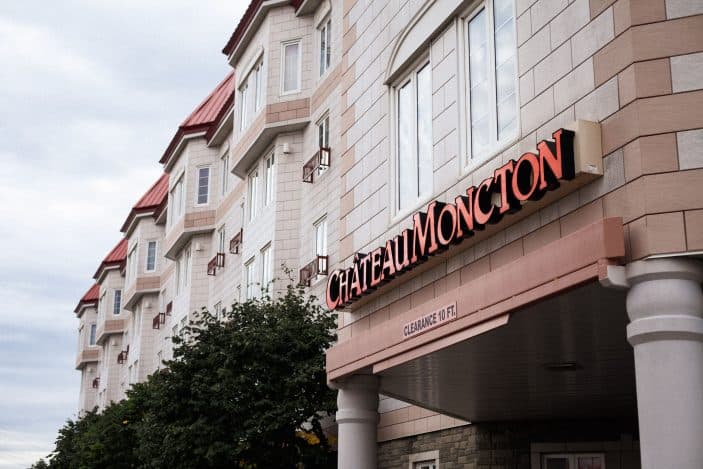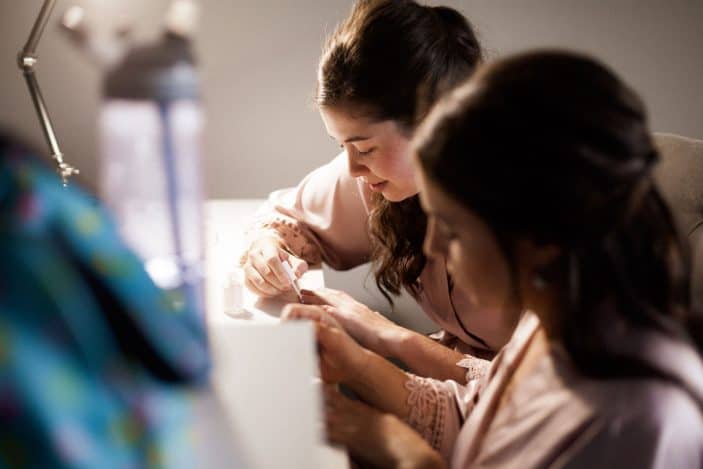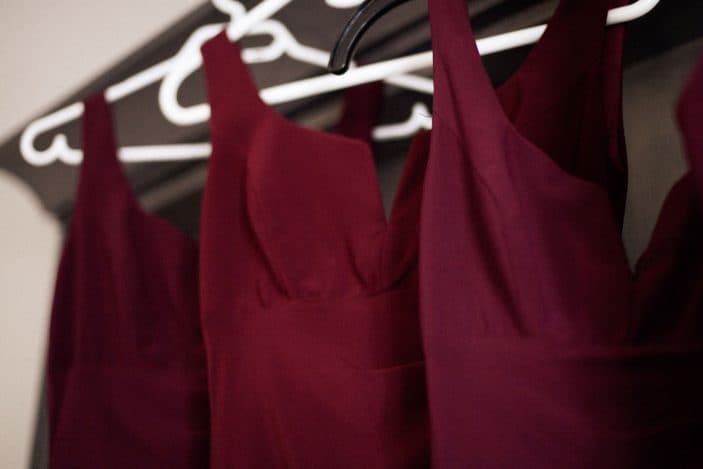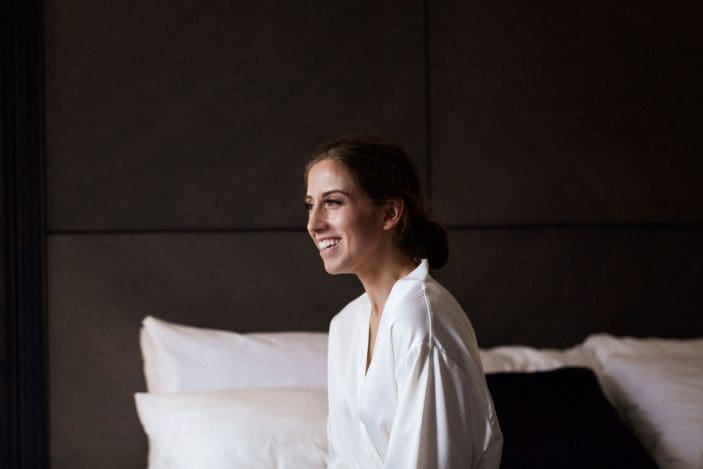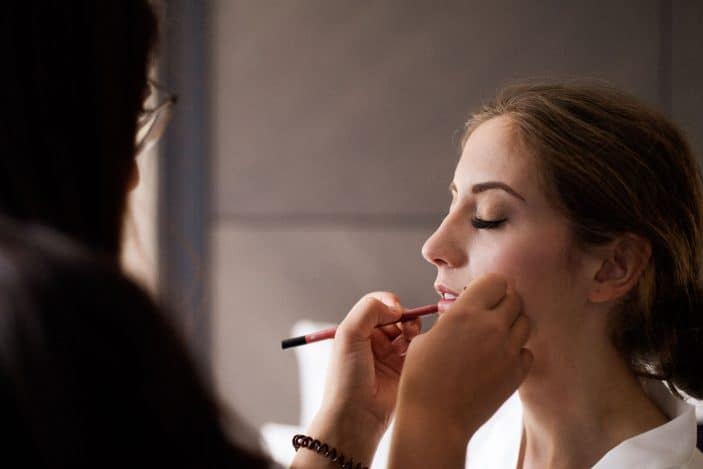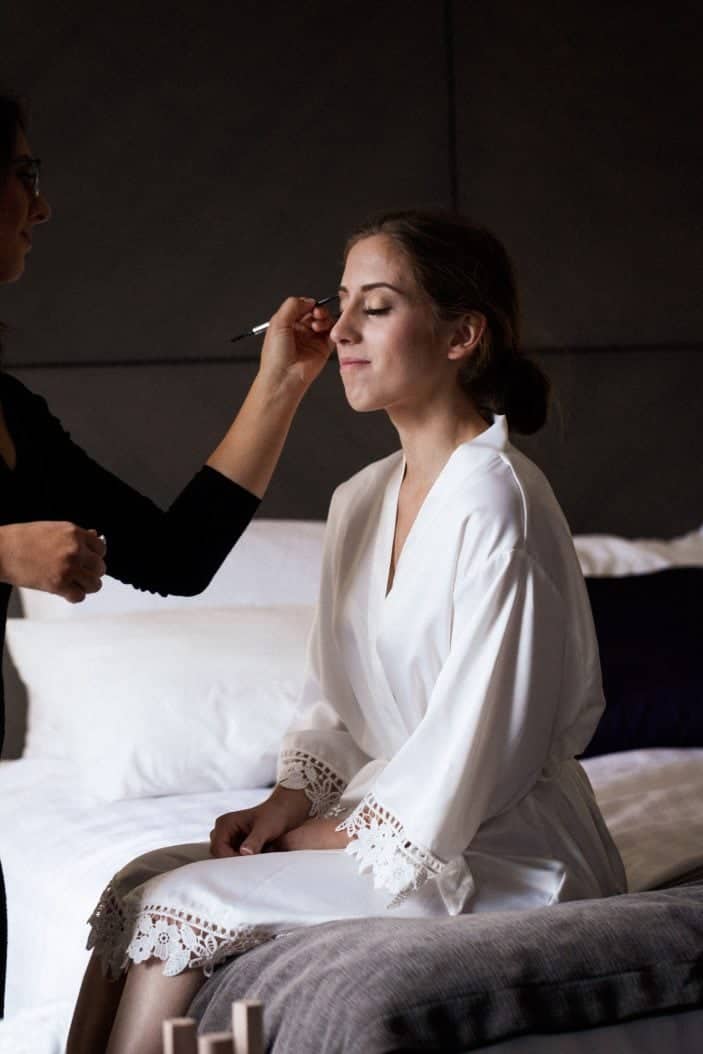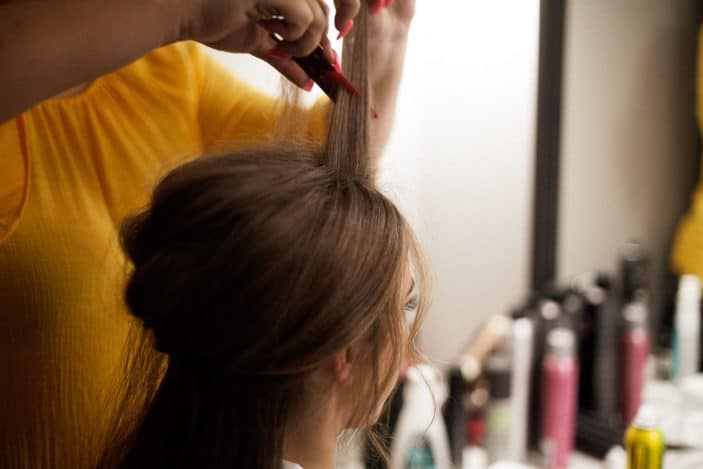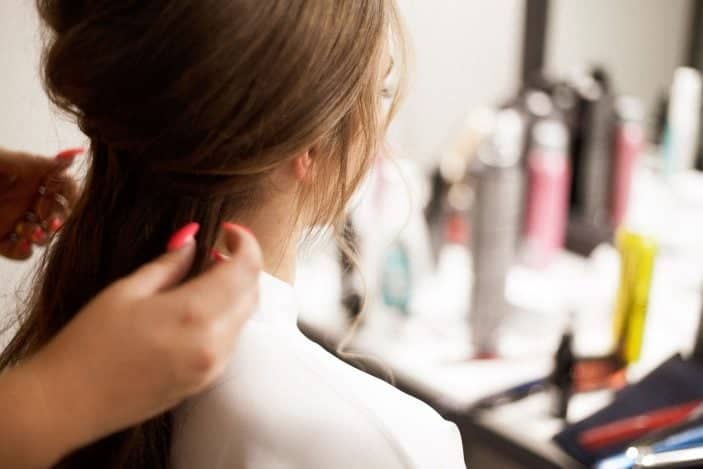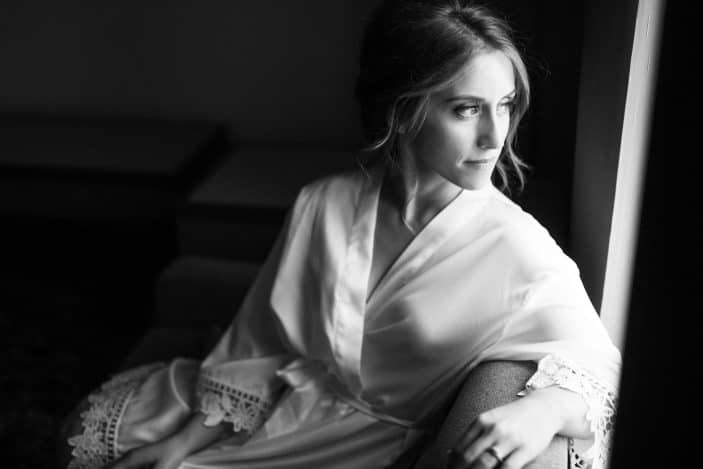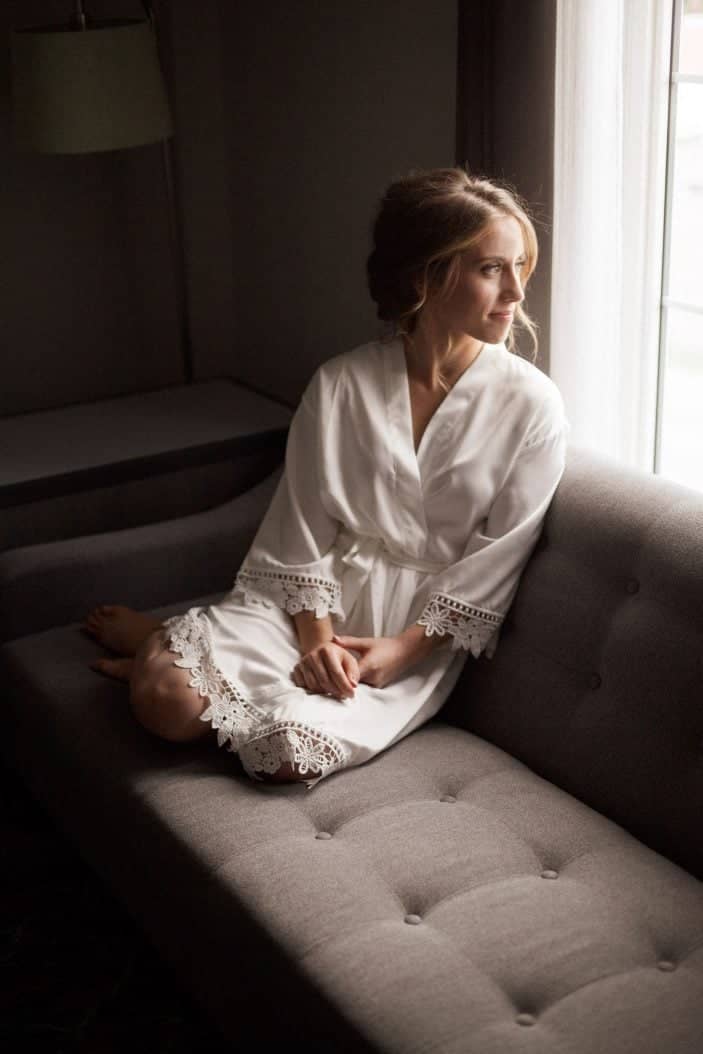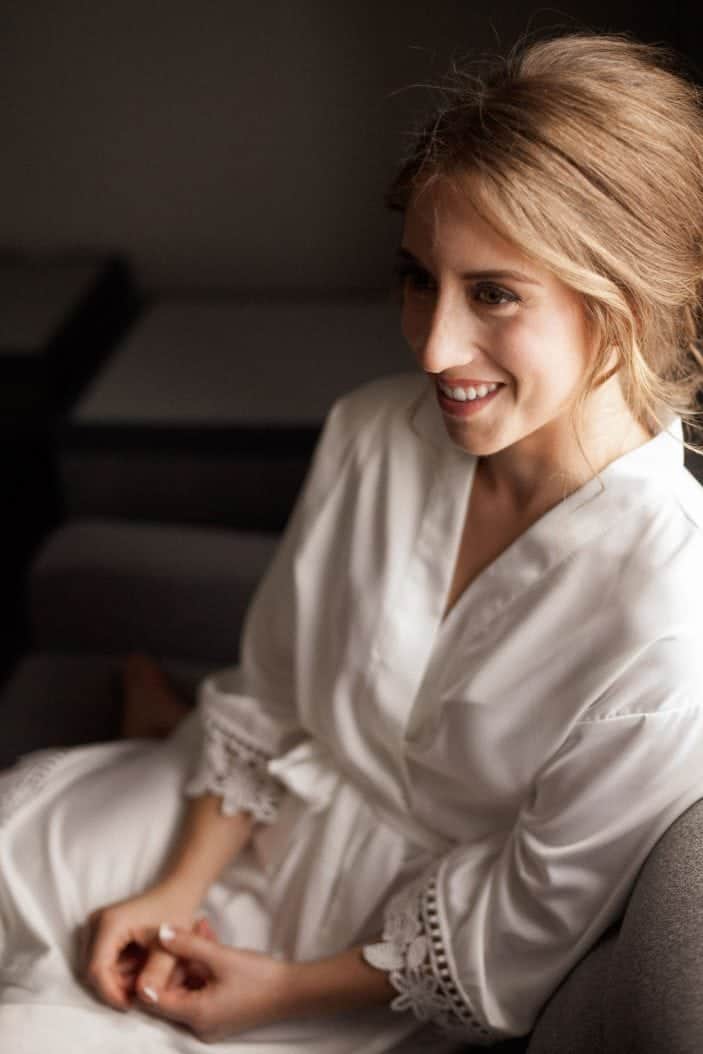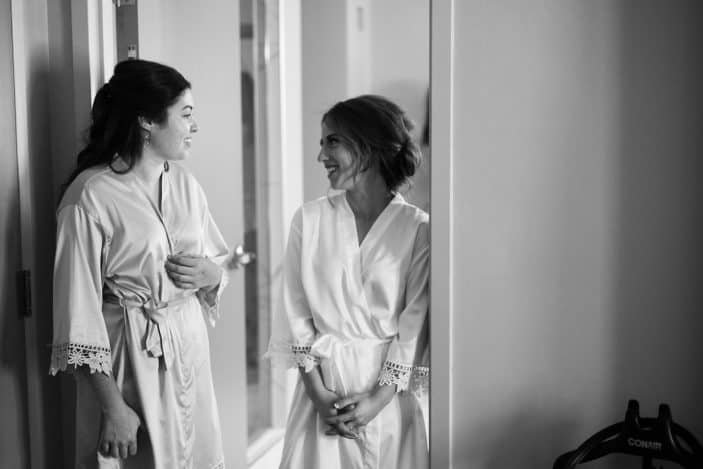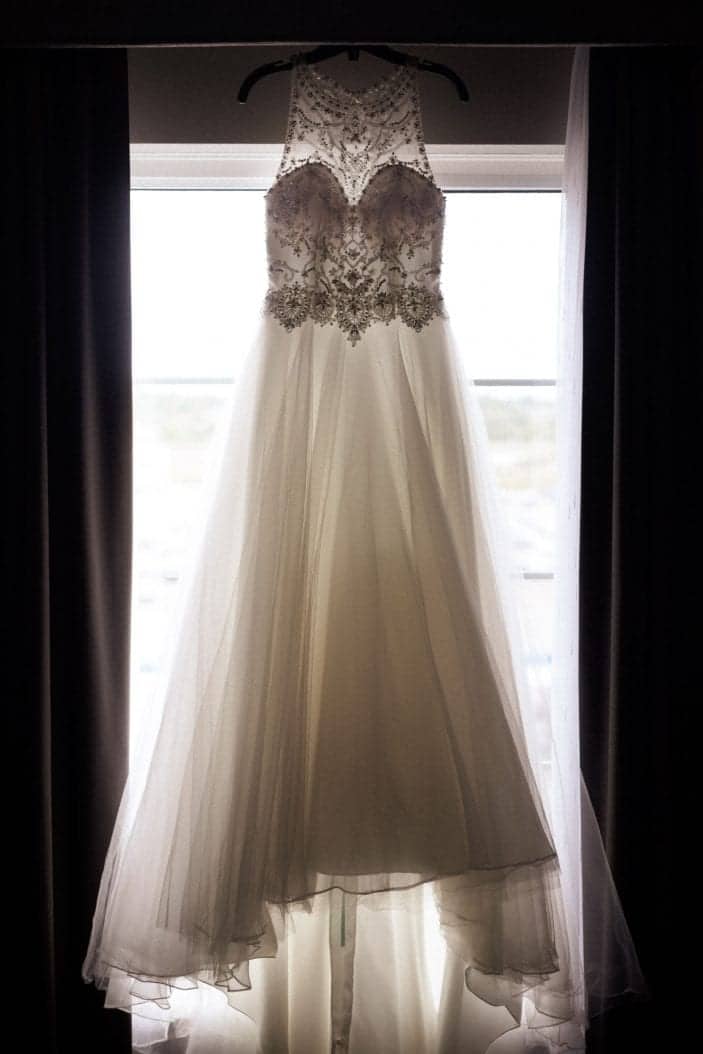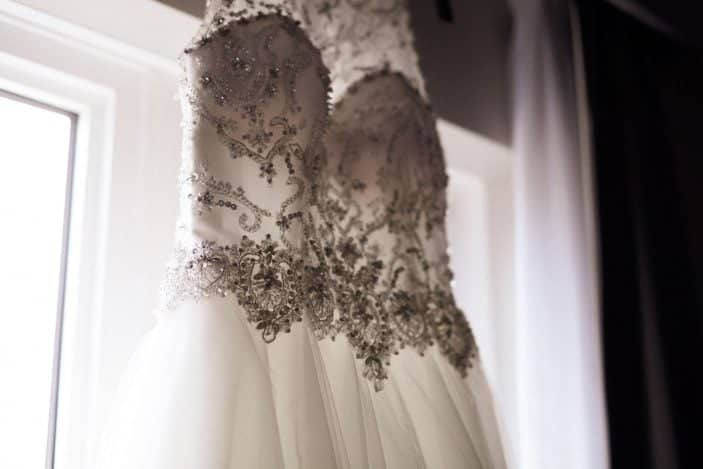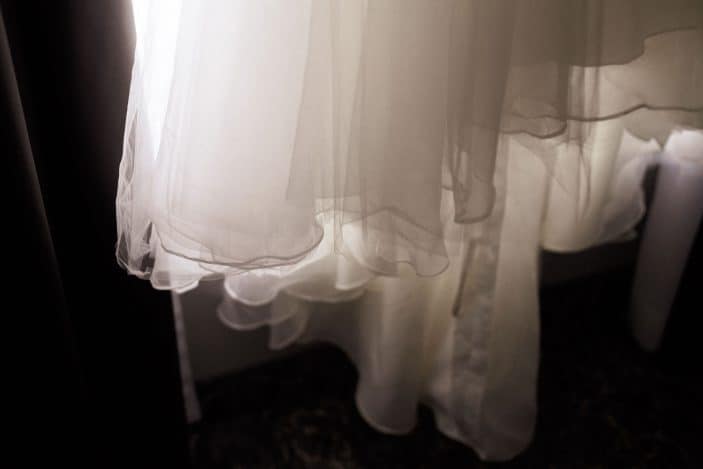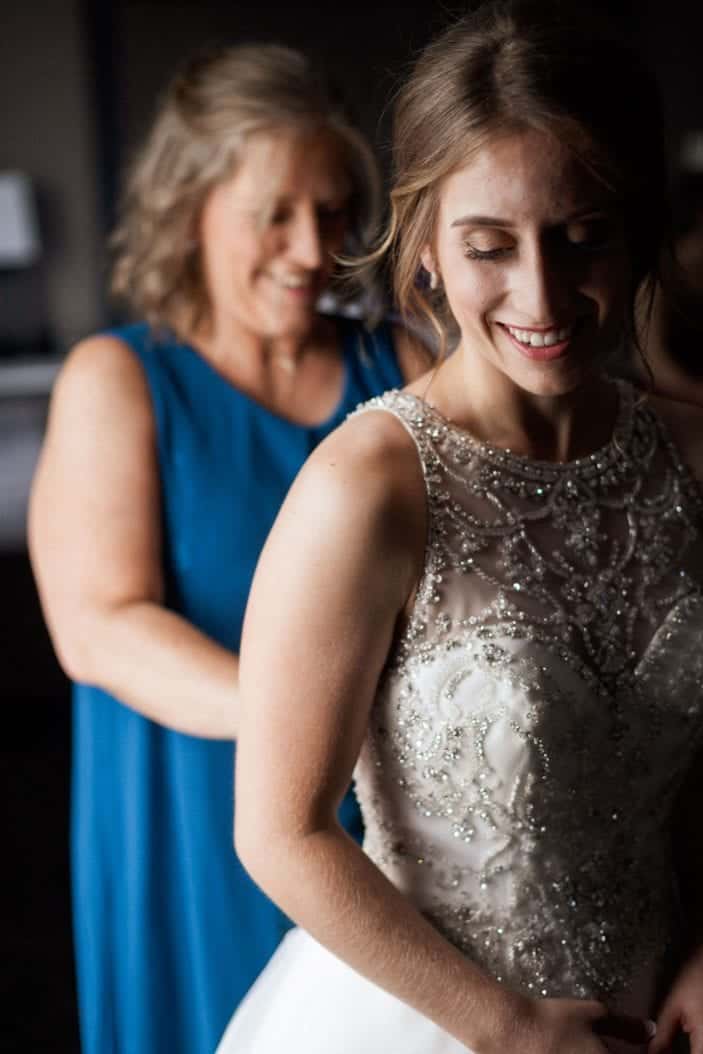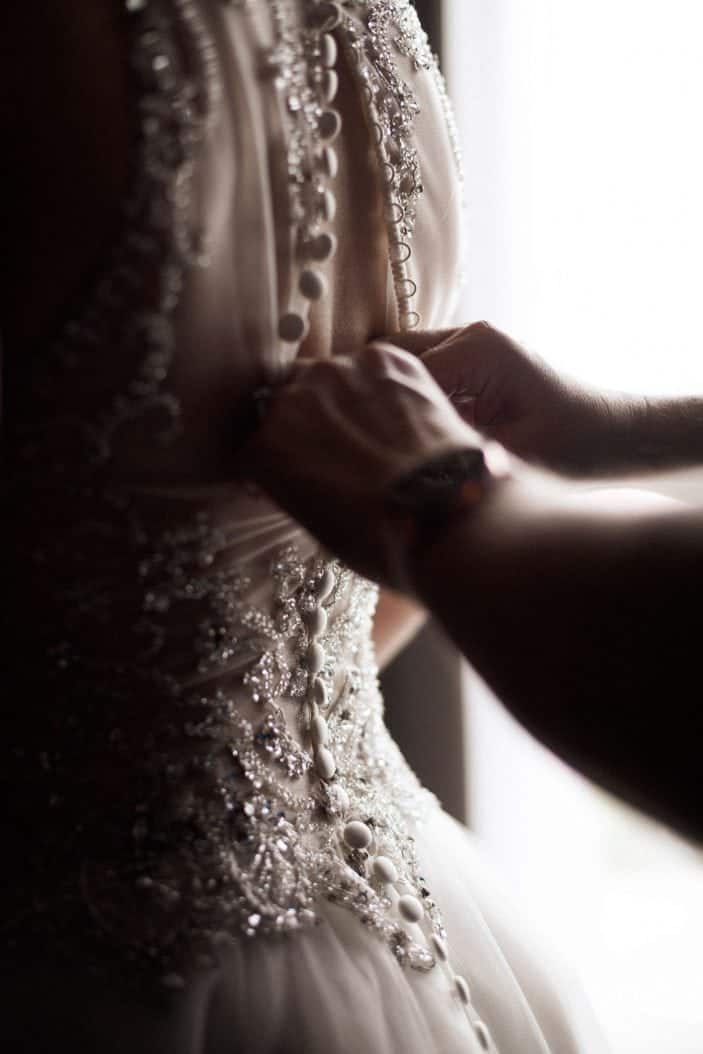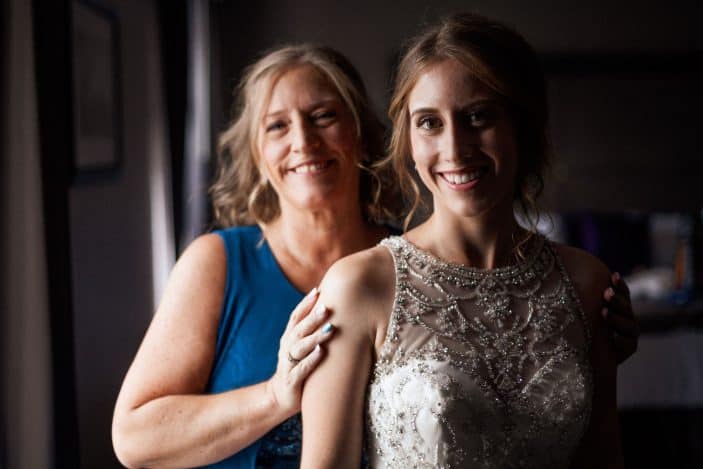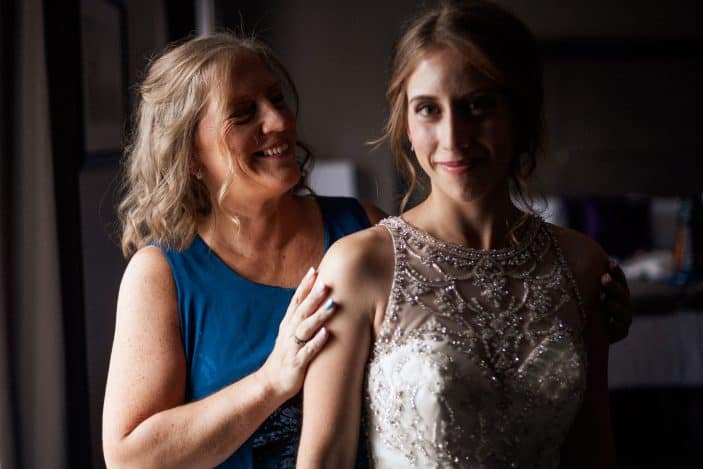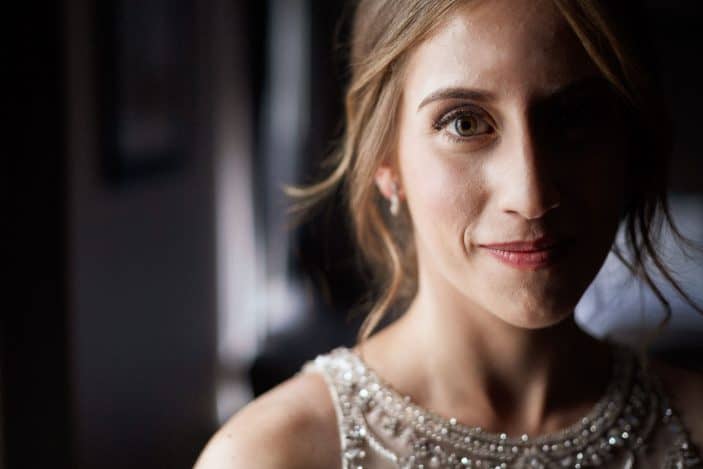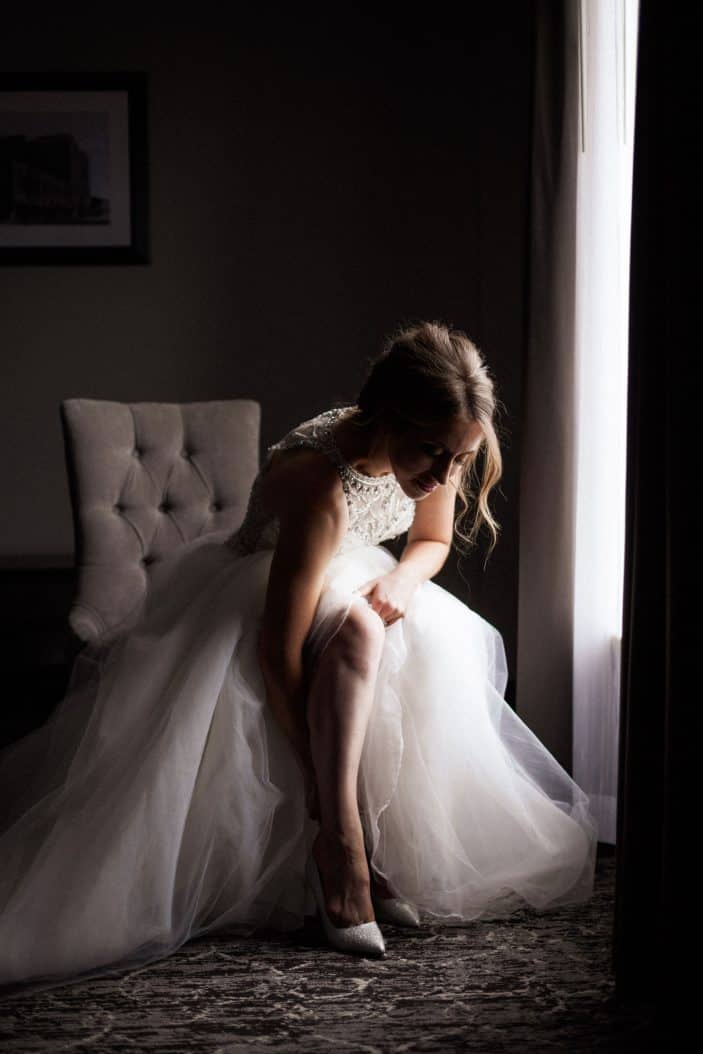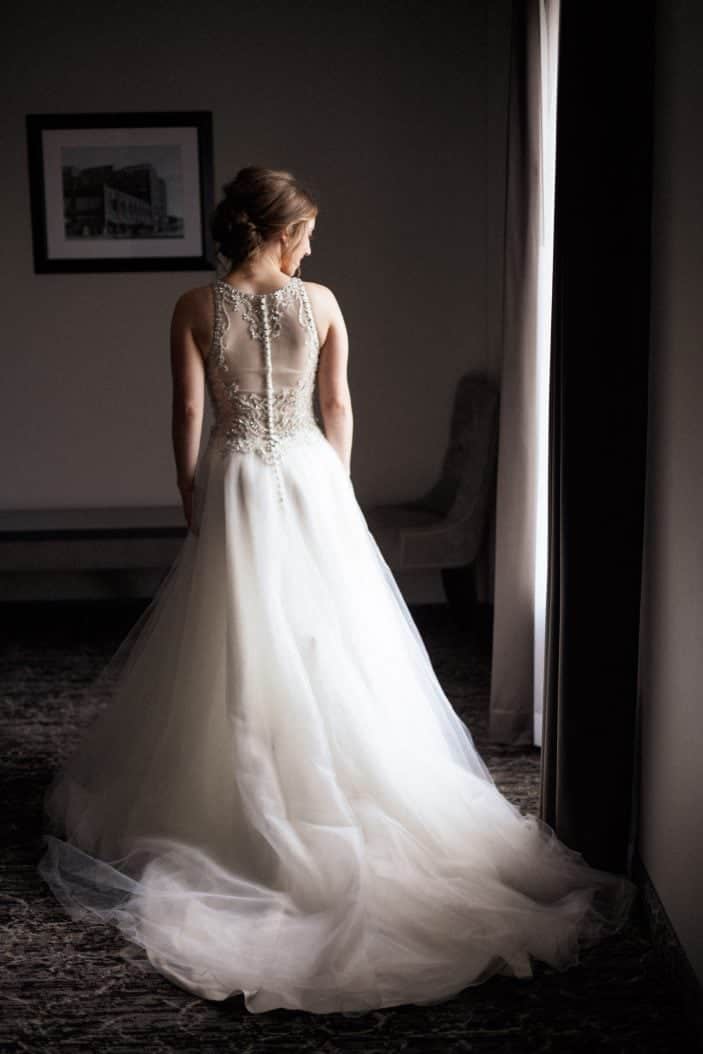 And then the groom getting ready in the same hotel…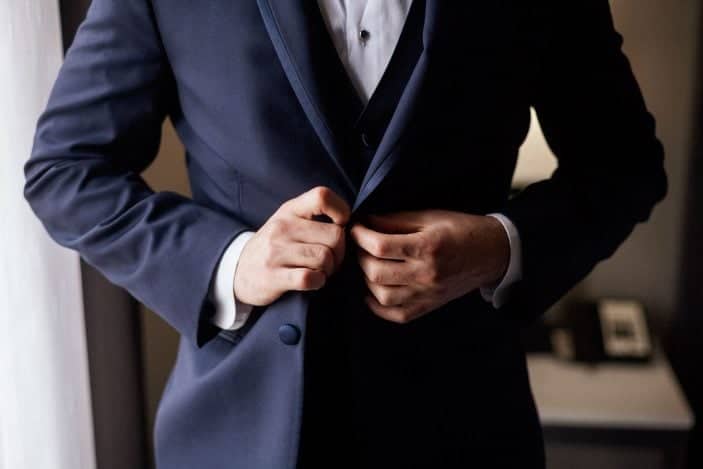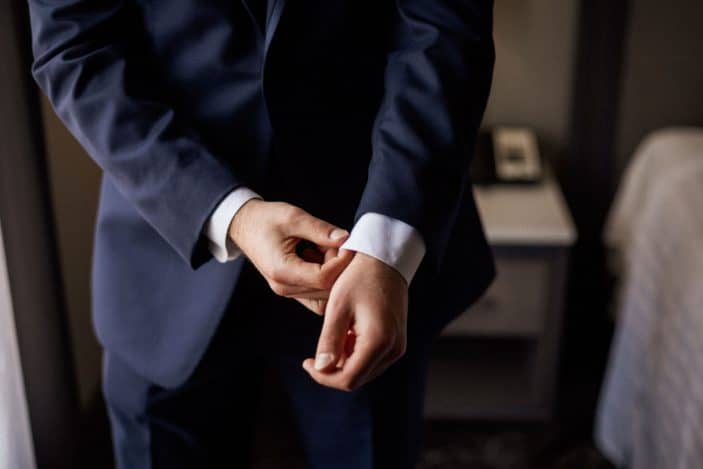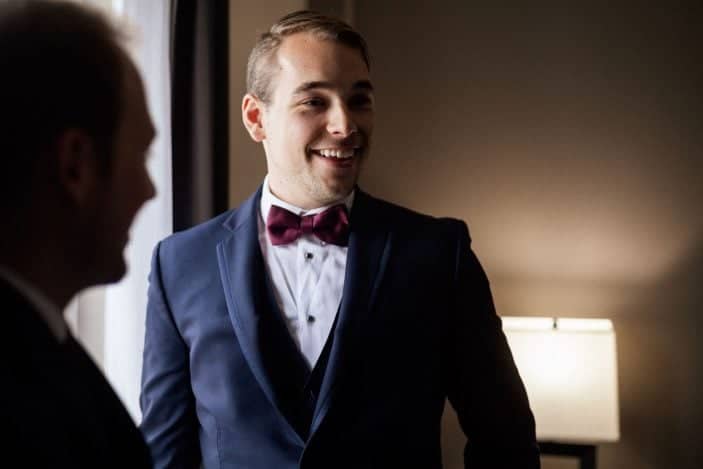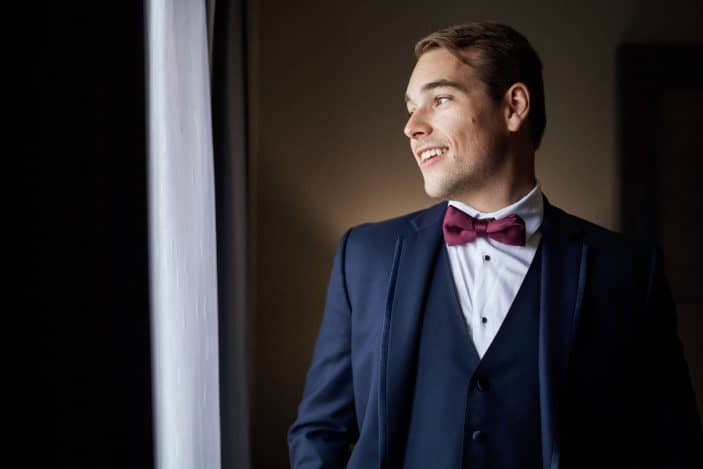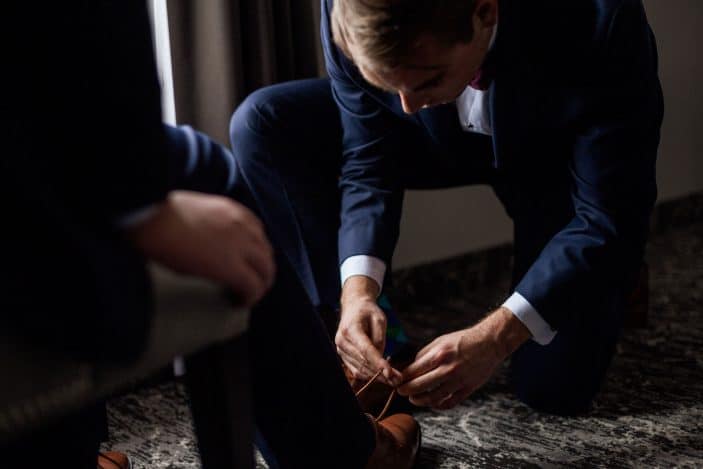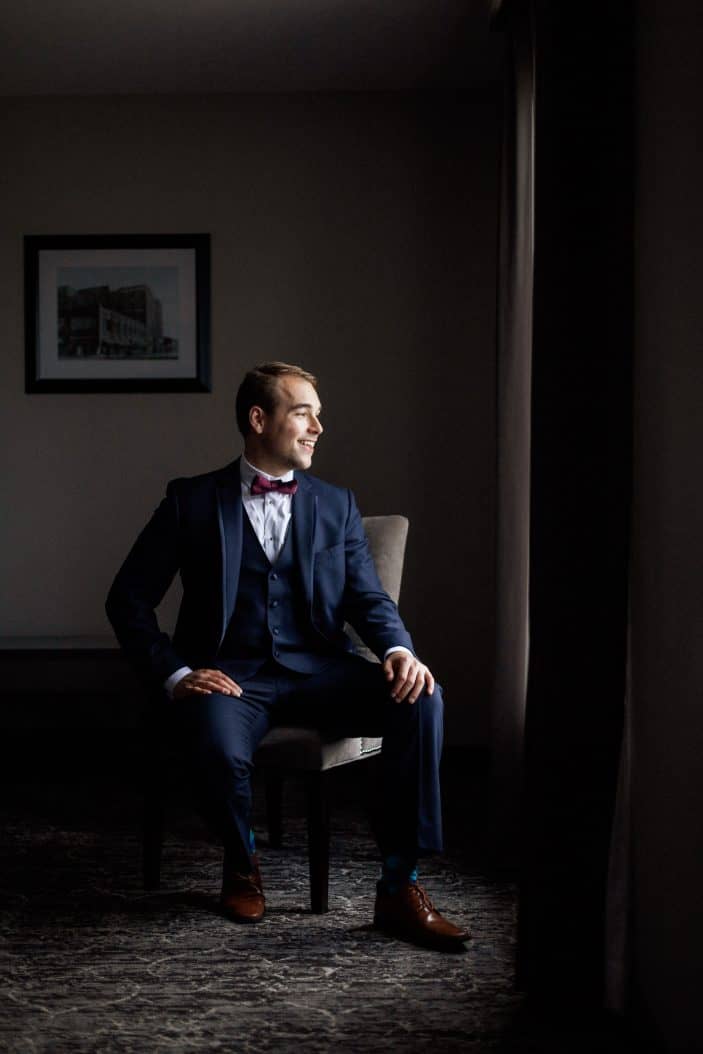 Everyone was ready by noon and I made my way to a park near my childhood home, where I met Shaun for our first look.
Our First Look
We did our first look in a trail at the Rotary Park in Dieppe, where unfortunately, we were met with more mosquitoes than I've ever seen in my life. I swear, you can see a mosquito on my face in one of these photos. I left with bites and scratches on my arms, but otherwise, our first look went perfectly.
I walked to the trail where we agreed to meet and Shaun was facing away, our song playing in the background.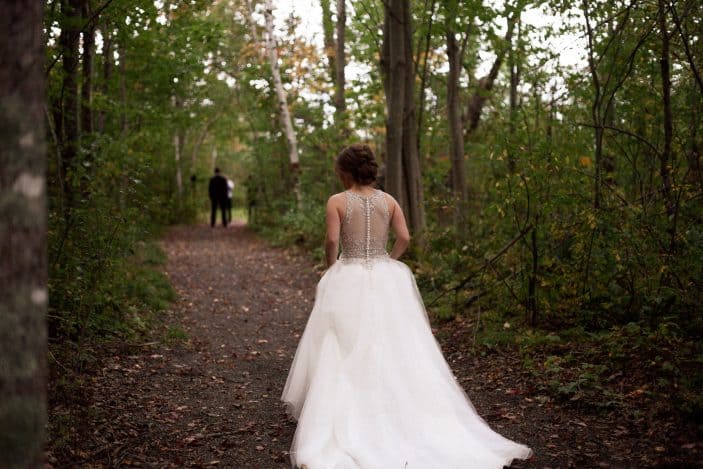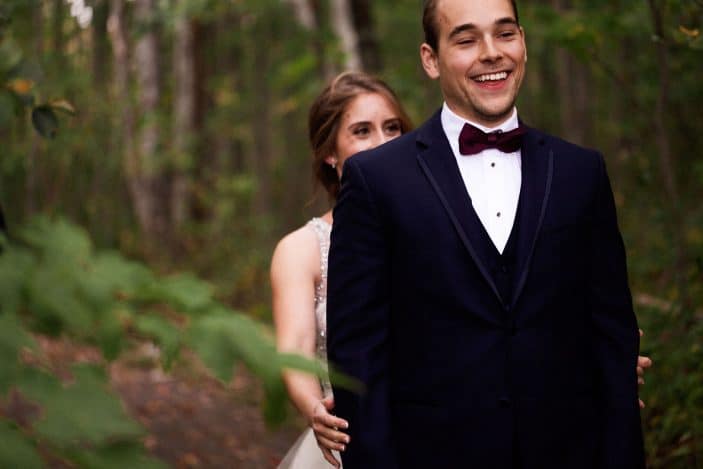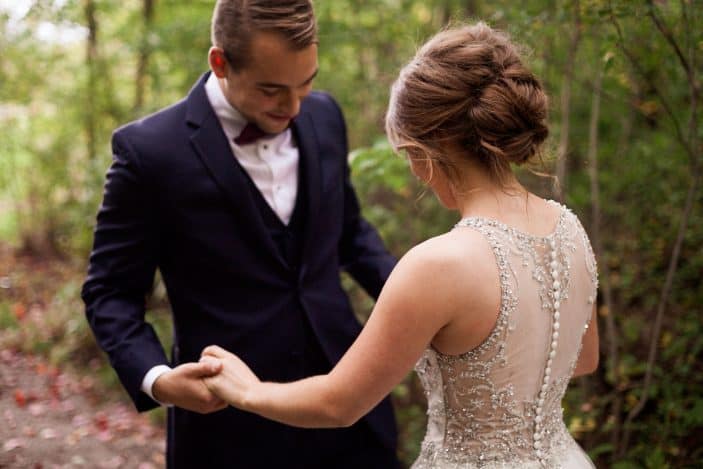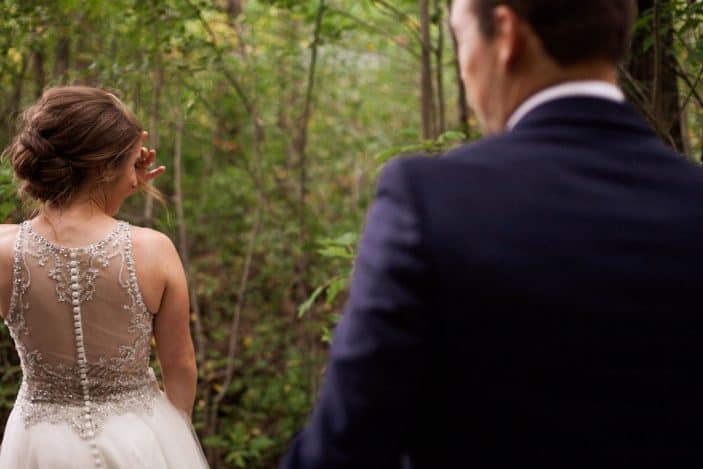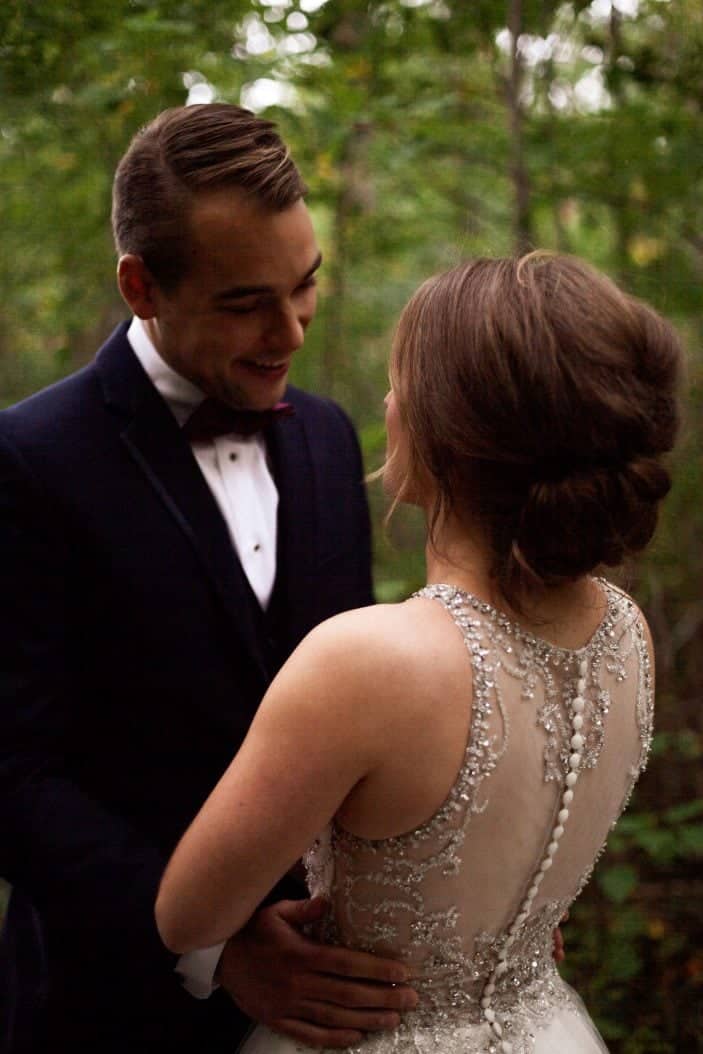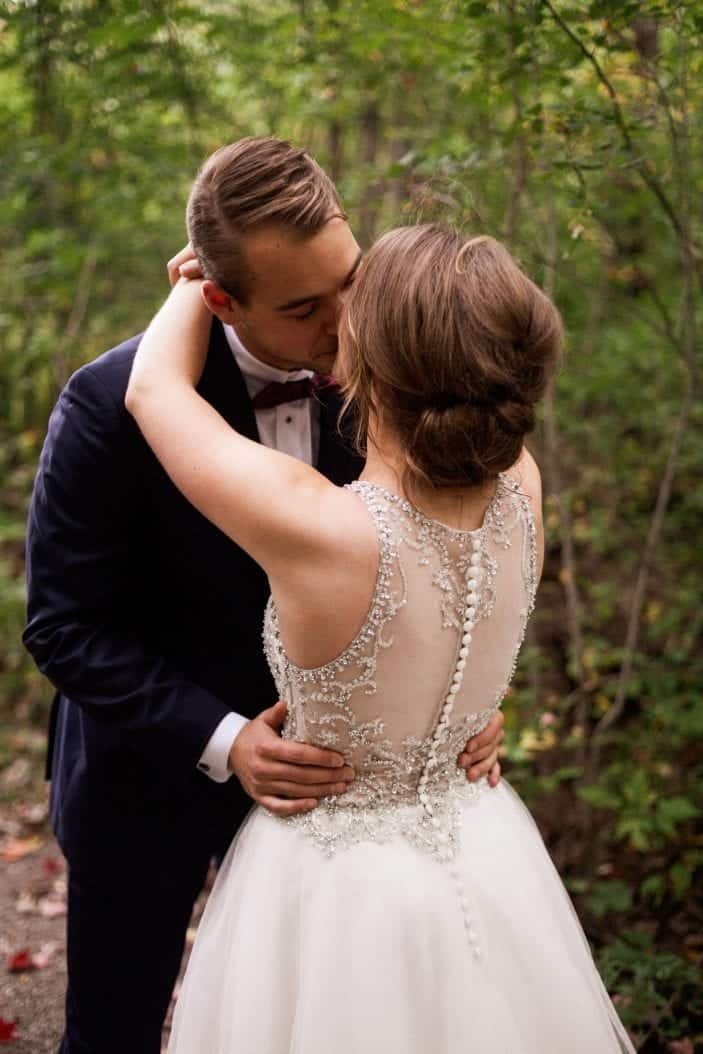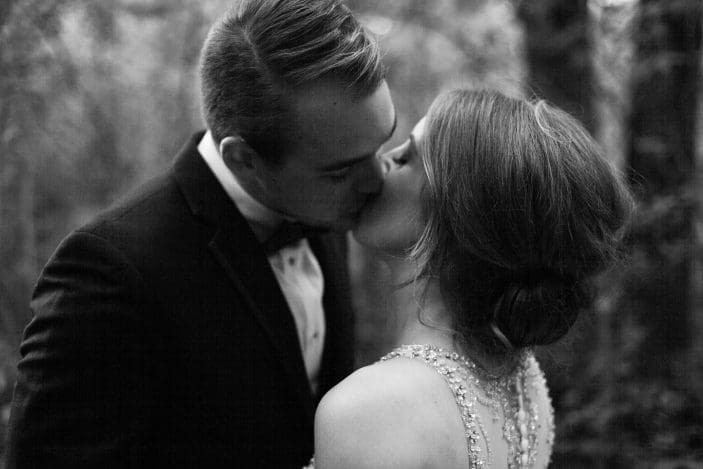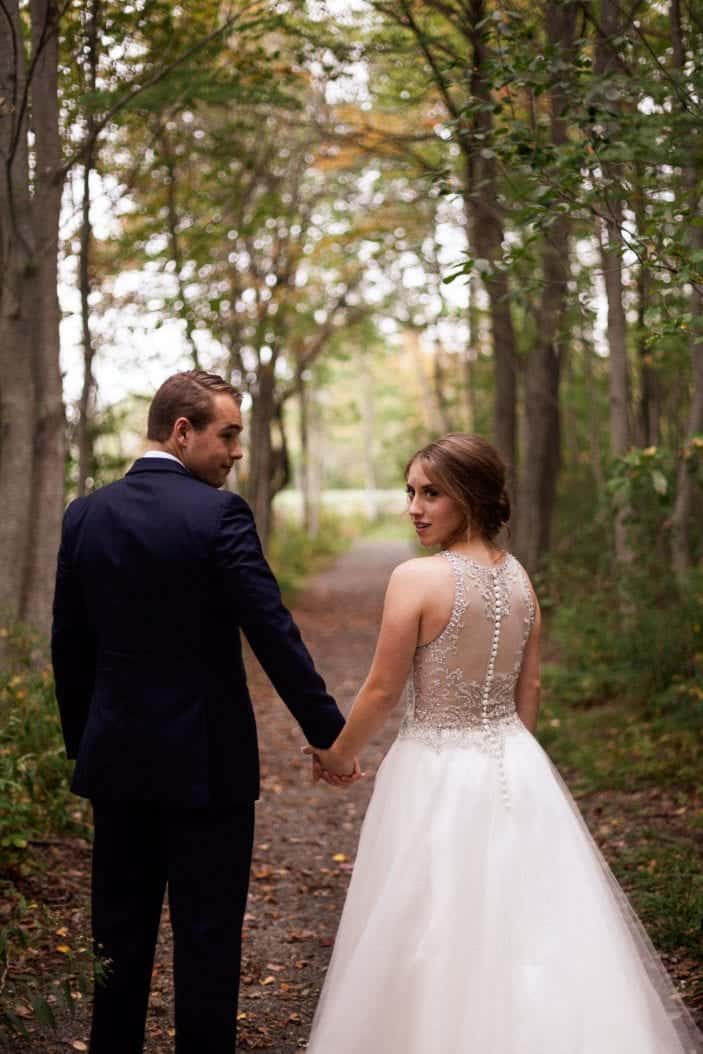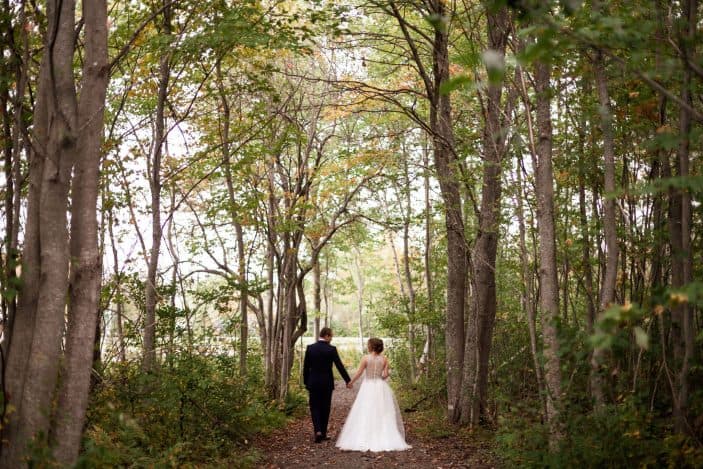 Our first look went a little faster than planned. After spending a few minutes together, we left and drove to Sackville for our family photos, the girls in one car and the boys in the other.
Afternoon Photos
For our family and wedding party photos, we chose Sackville Waterfowl Park. The photos came out better than I could ever imagine.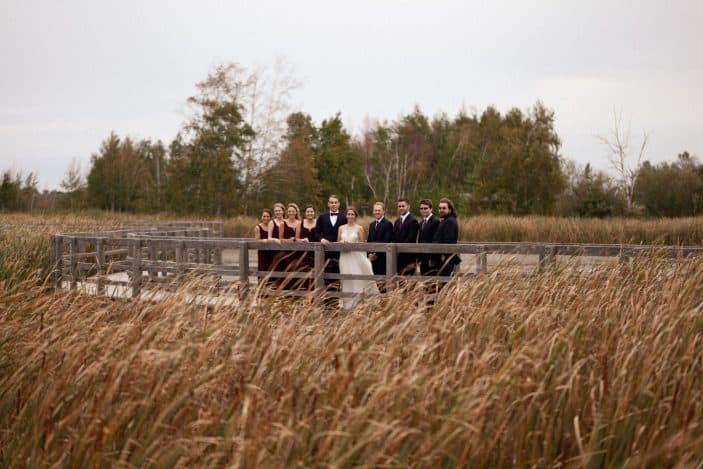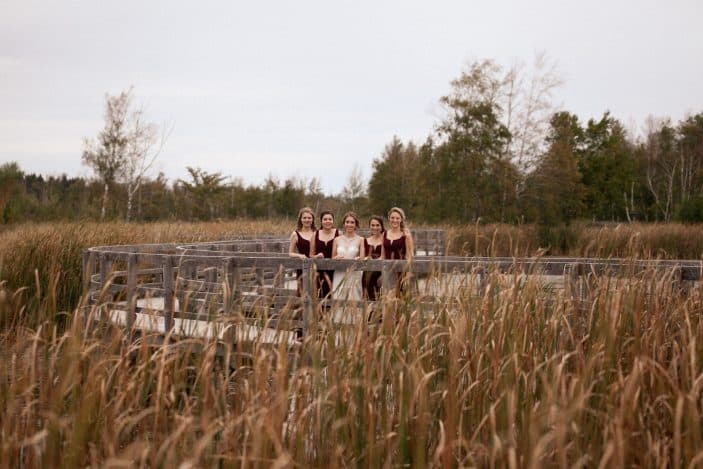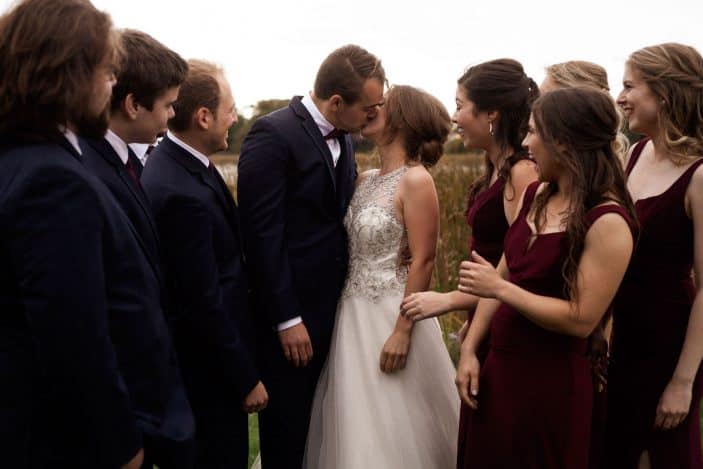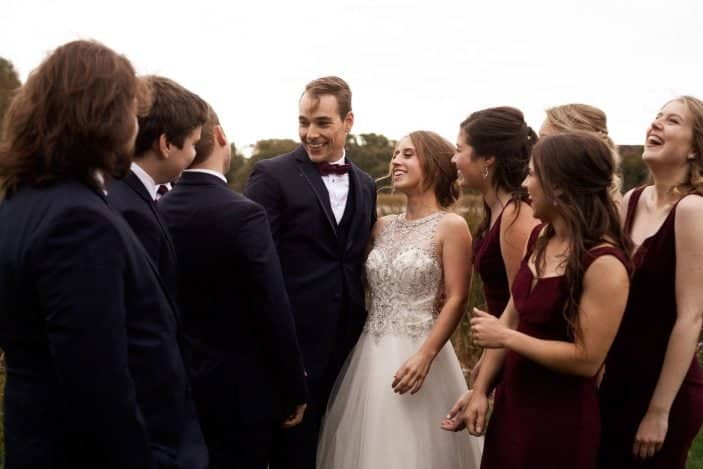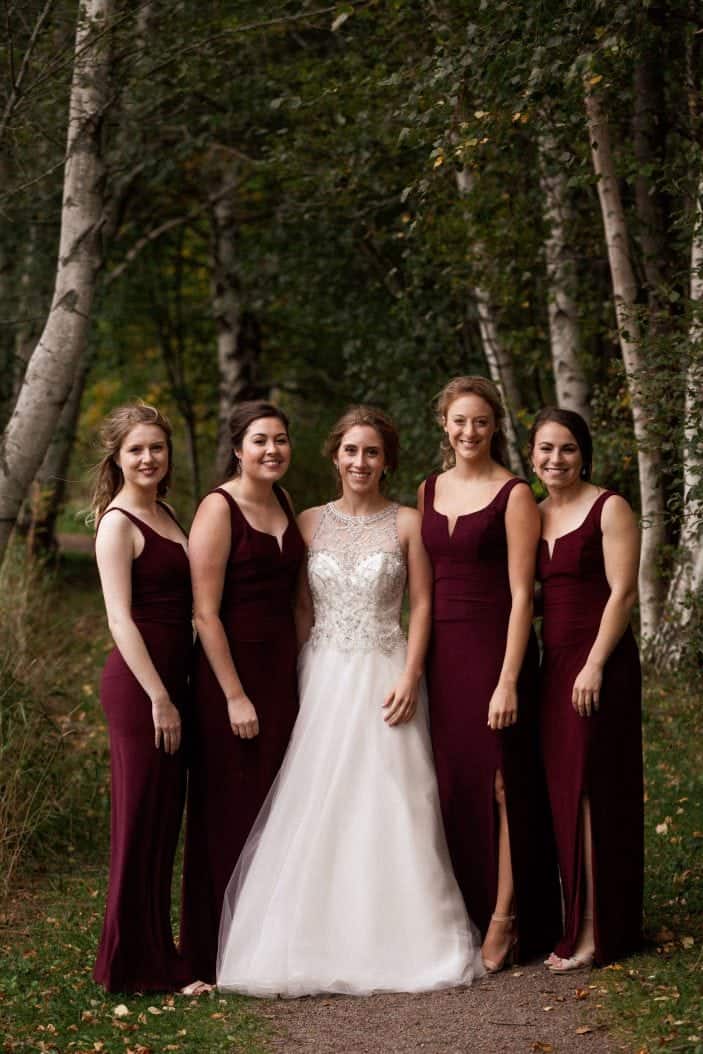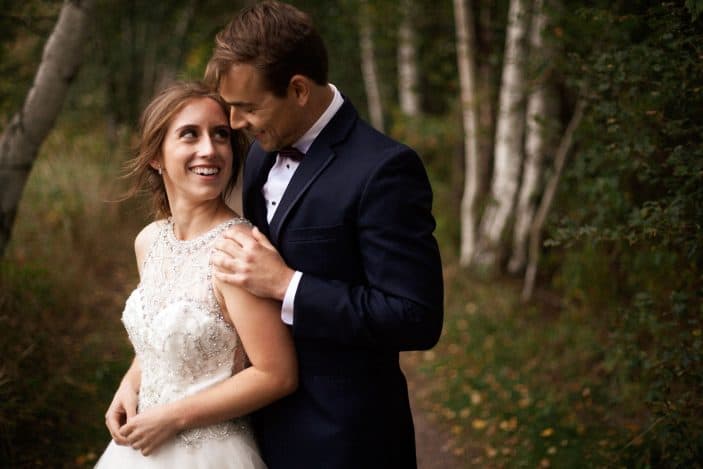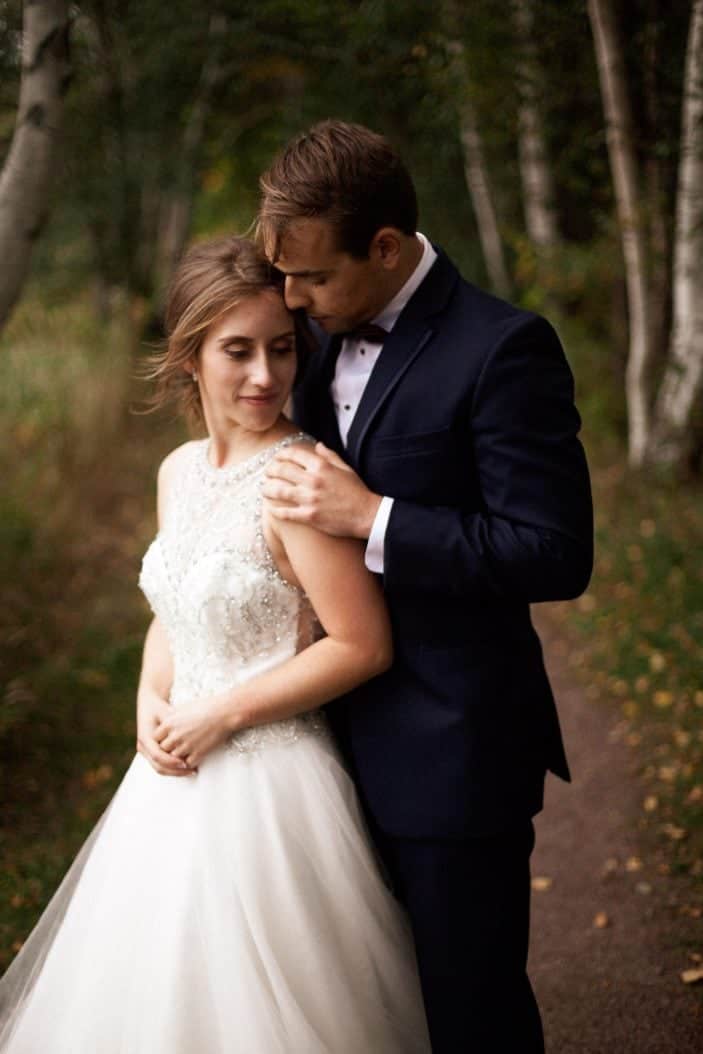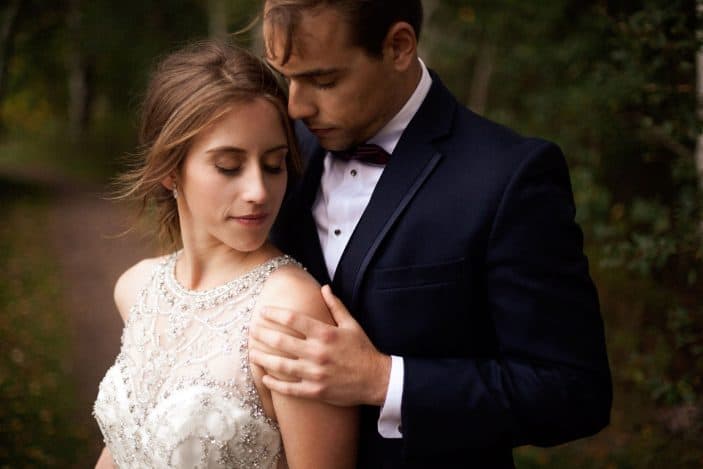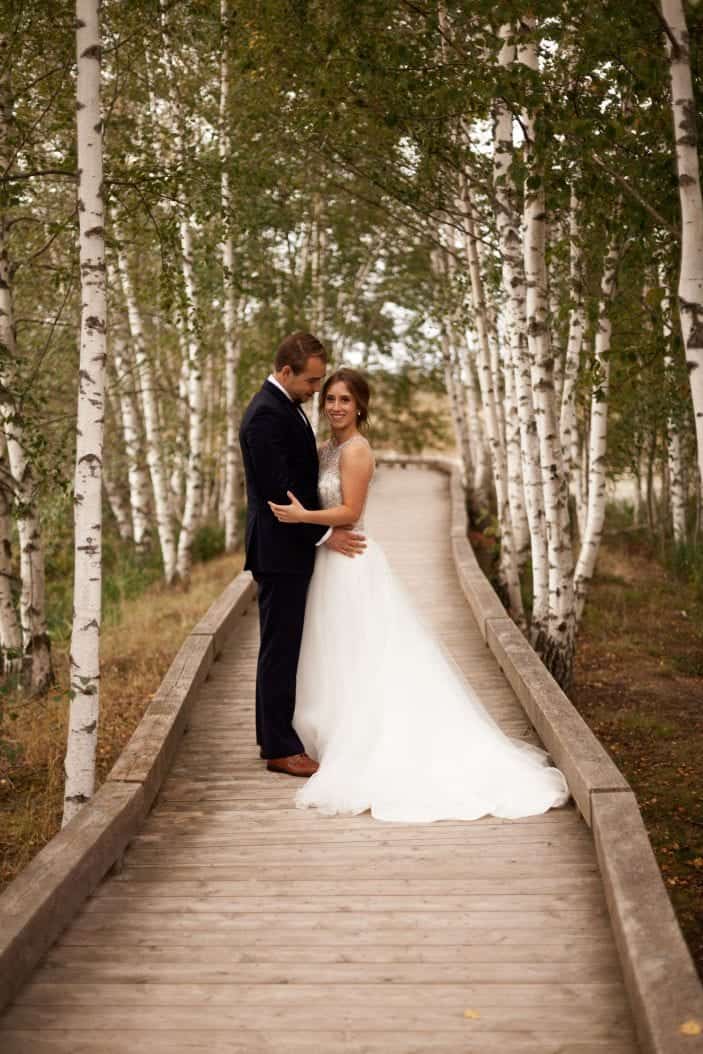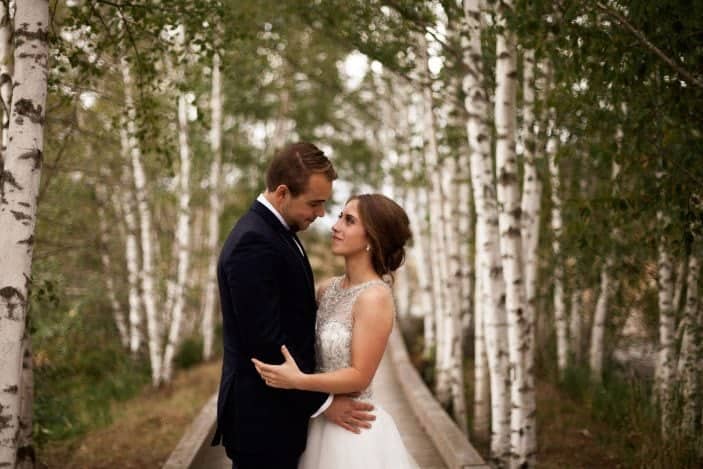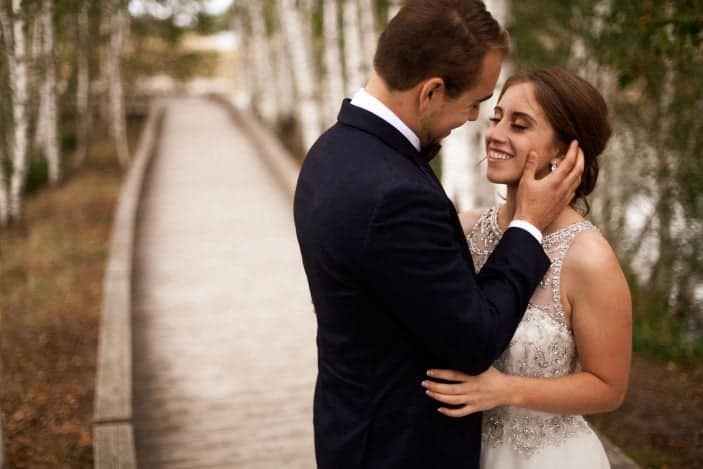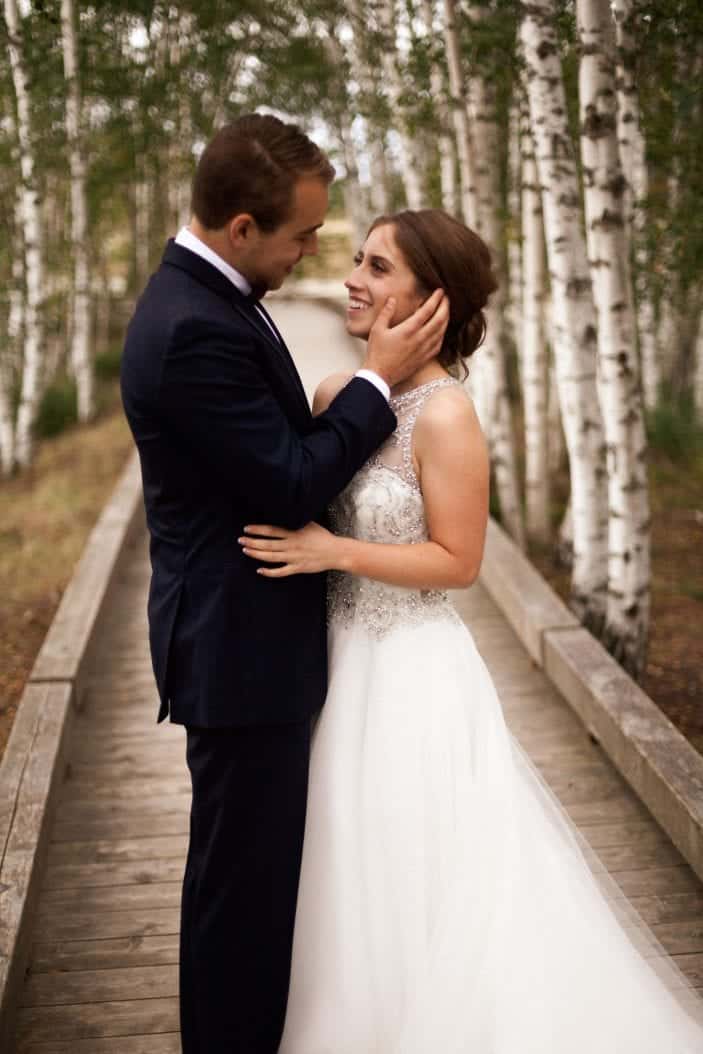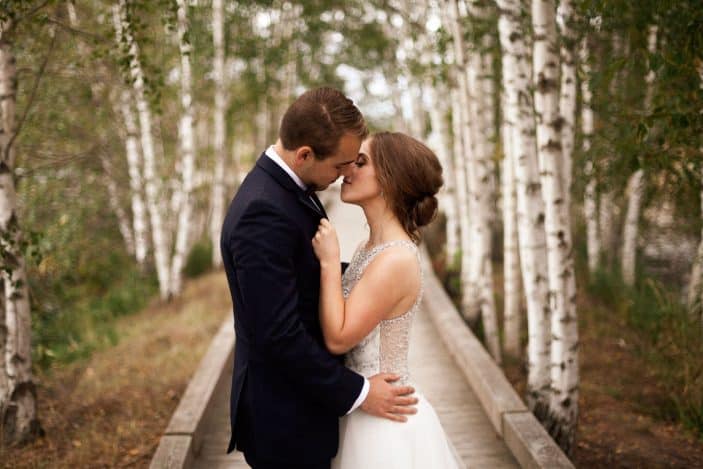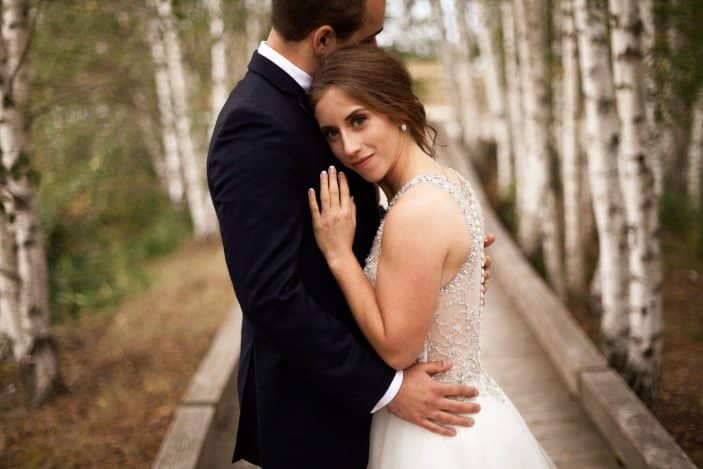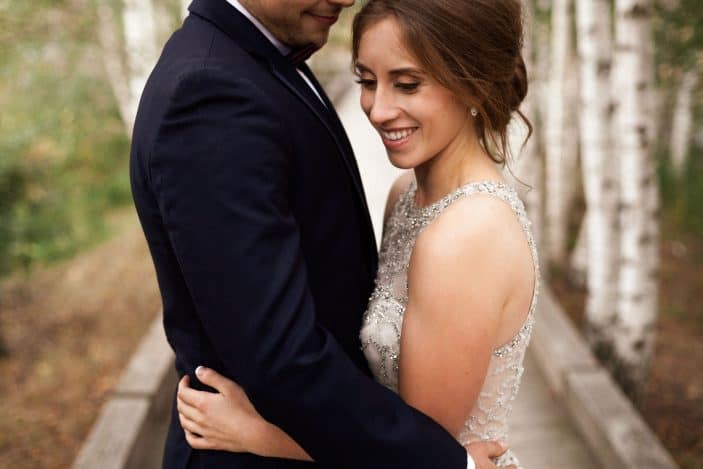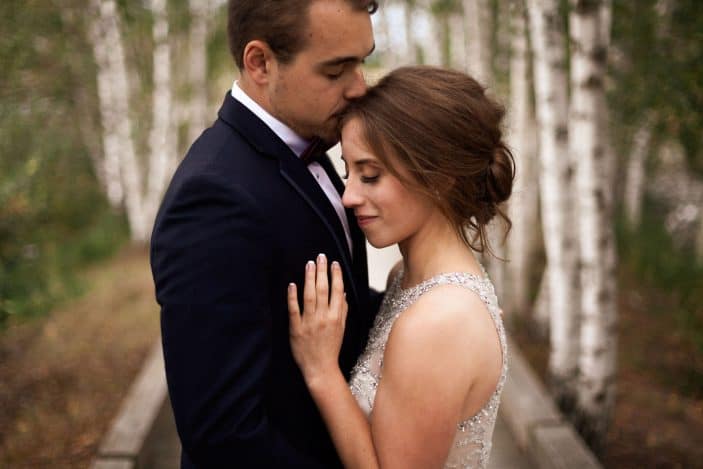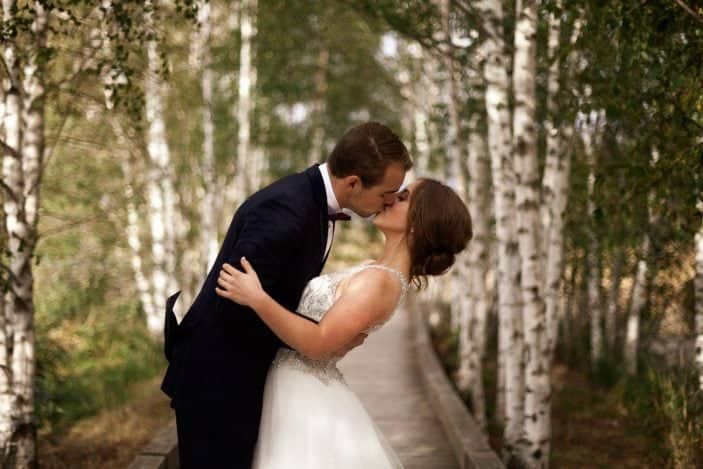 And I'll finish part 1 with these. Like I said, the mosquitoes were terrible.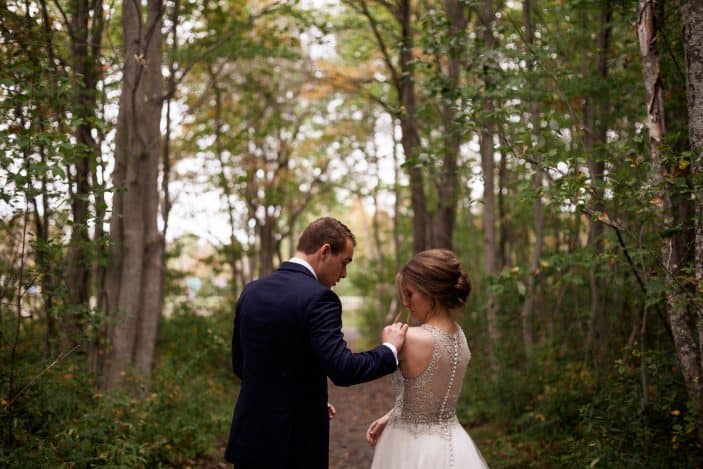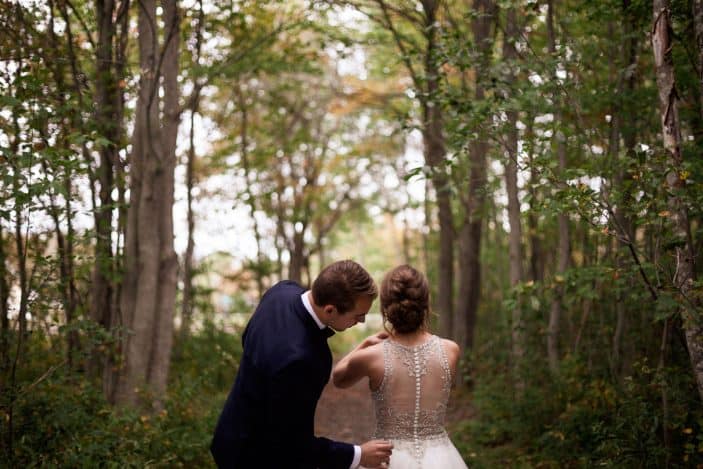 Wedding Details + Vendors
Venue: The Music Barn, Sackville
Photographers: Tremblett Photography
Videographers: Pierre Cormier + Harisson
Getting Ready Location: Chateau Moncton, Moncton
Wedding Night Hotel: Hotel Shediac, Shediac
First Look Location: Rotary Park, Dieppe
Family + Wedding Party Photography Location: Waterfowl Park, Sackville
Makeup: Josee Gautreau
Robes: Songbird Canada
Bridesmaids Dresses: Le Chateau
Groom + Groom's Party Tux: Moores
Bride's Dress: Unknown – Bought at Moncton Bridal Expo
Ceremony Music: Tanya Daigle, piano
Reception DJ: Krysta Jay
Music:
Walking down the aisle: A Thousand Years, piano
Signing the Papers: Can't Help Falling in Love, piano
Exit Song: Beauty and the Beast, piano
Reception Entrance: Shut Up and Dance, WALK THE MOON
First Dance: You Raise Me Up, Josh Groban
Combined Mother-Son and Father-Daughter Dance: You'll Be in My Heart, Glenn Close, Phil Collins
Last Dance: Lover, Taylor Swift
For More About Our Wedding:
Our Engagement Photos – Part One
Our Engagement Photos – Part Two
Chocolate Covered Apples – Our Wedding Favors
Our Wedding Menu (coming soon)