In this December coffee break, we're talking all things Christmas, holiday recipes, travel and New Year's intentions.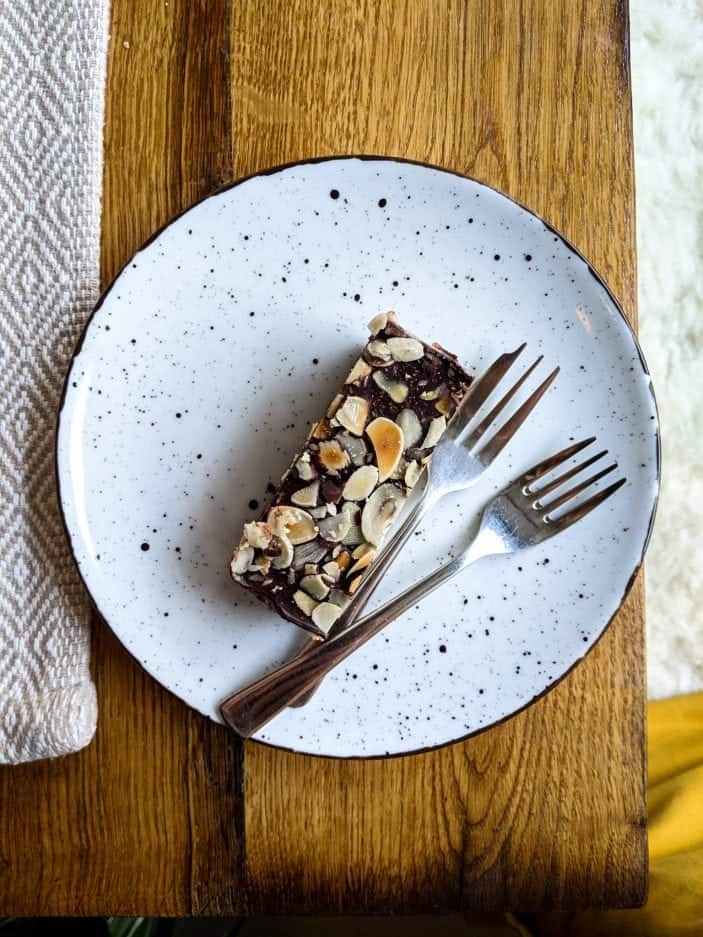 And just like that, another year has come and gone. 2019 has gone by faster than I could have ever imagined.
I started 2019 on a beach in Los Angeles and I'm finishing the year with my family and my new husband in New Brunswick after the most amazing 3 months in Europe. To say that this year was good to me is an understatement. I'm not saying this to brag by any means. I've had some good days and bad days, good years and not so good years. However, I'm so grateful for all that 2019 has brought us.
I'm starting a new decade motivated to start new projects and crush my dreams. I hope 2020 will be a good one.
All that being said, let's get into our December coffee break.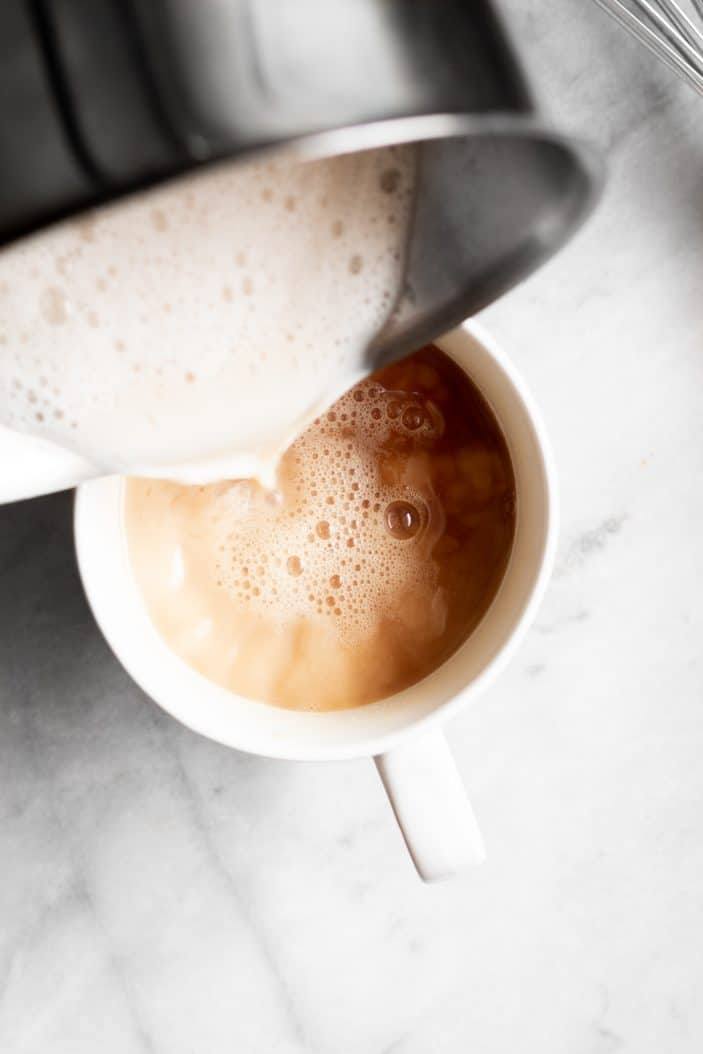 Vegetarian Christmas Menu
In case you missed it (and if you're planning last-minute), I shared our Christmas menu here!
Holiday Treats
Planning to make some treats this holiday season? You can find 18 date-sweetened holiday treats here and all my favorite cozy drinks here. I also have my Holiday eBook for only 1,99$ CAD.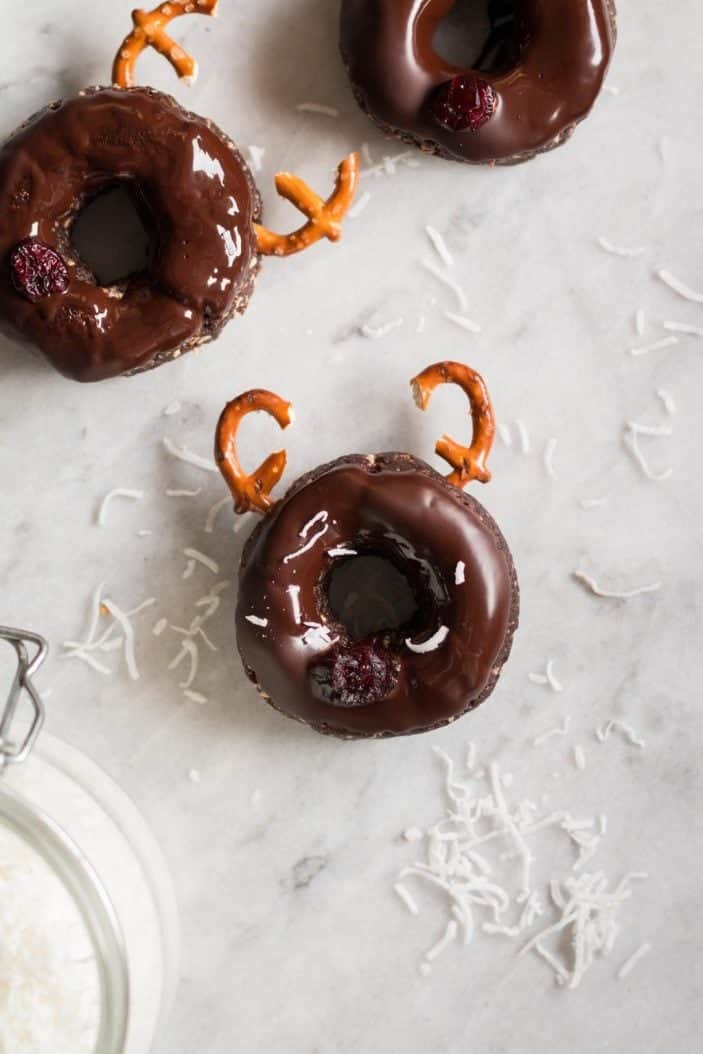 Travel Update
As I'm writing this, I'm in our Airbnb in Scotland, our last stop in Europe. I have mixed feelings about going back home, as most of us have at the end of a trip. I'm both so sad to end this amazing adventure, but so excited to get back home and into a routine. No matter what, I'll go back home with so many great memories.
If you want to learn more about our travels, you can find all of my travel guides below.
I'll be writing my Paris and London guides when we get back home and one final post with all the details from our trip. I'll be including my packing list, things I wish I knew before traveling to Europe, tips and more. Make sure to check it out in the New Year!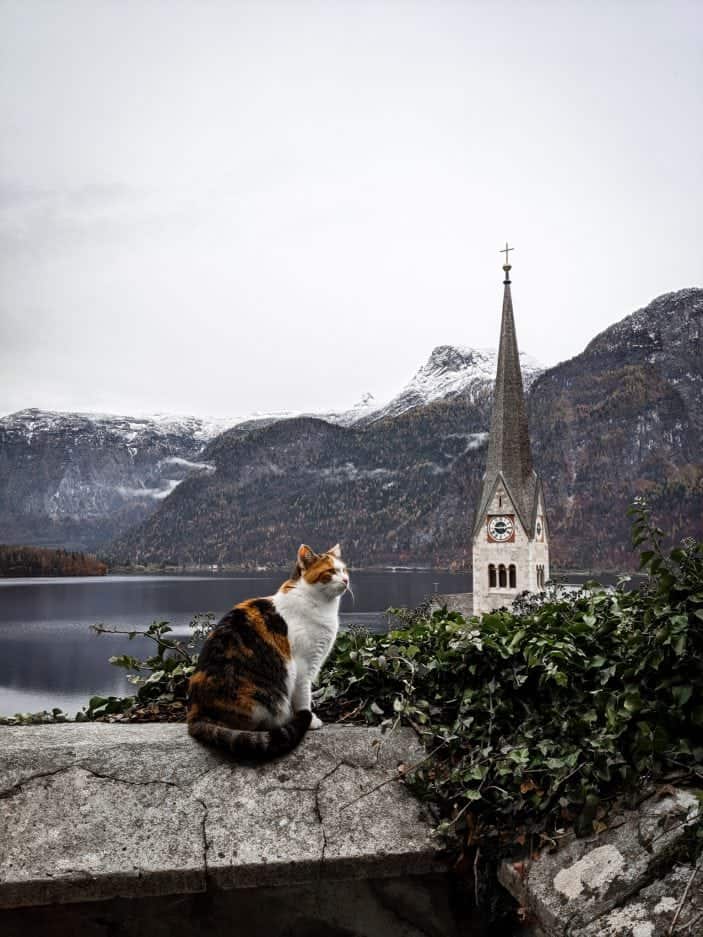 My Intentions for the New Year
I love the New Year. There's a feeling of fresh start, people are happy over the holidays and typically motivated for the New Year. Like most people, I love to set some goals for myself when the New Year starts. And like many bloggers, I thought I'd share these goals with you. Just in case it inspires you in one way or another.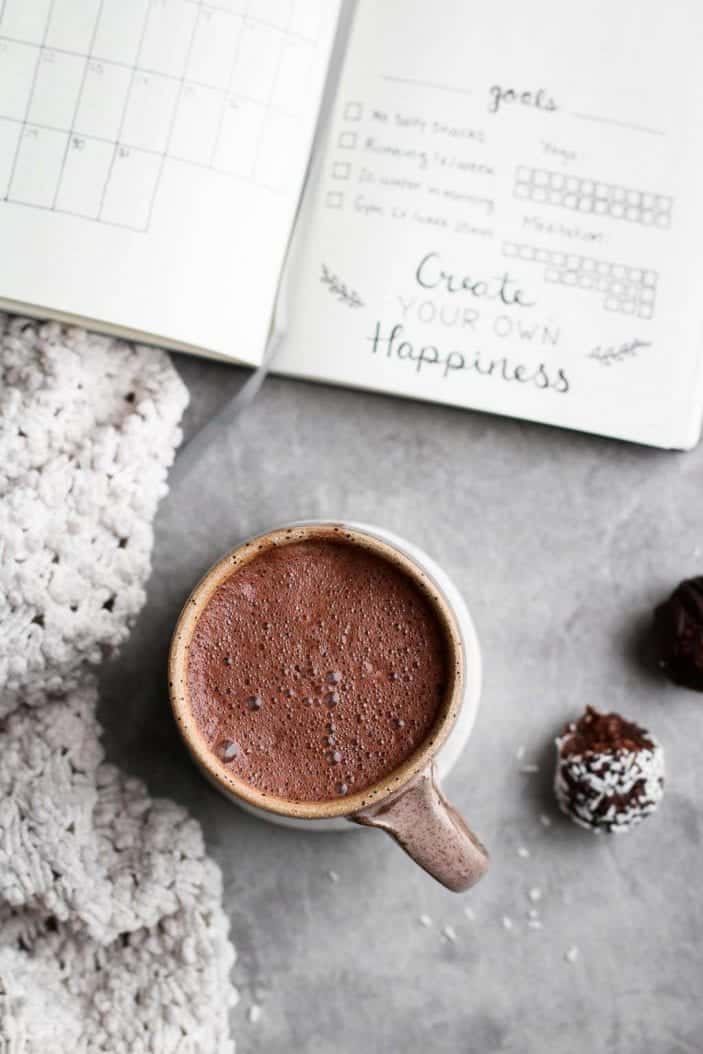 Over the years, I've started looking at New Years resolutions in a different way. Like many, I used to set goals for the year, which I almost never attained. So now, instead of setting unrealistic goals, I set a few intentions for the year, along with short-term goals (monthly and weekly) that will help me reach them. Here's what that looks like for me this year:
Grow my Private Practice
I took the first step towards starting my private practice last year and this year, I'm taking the next step: I got an office to see clients in person! Which brings me to the next point…
Invest in my Business
For the first time since I started my blog 3 years ago, I started investing into my business. Not only Unsweetened Caroline, but Nourished by Caroline as well. I have to keep telling myself that to succeed, you need to invest money into your business. It's not easy as I'm shifting into doing this full time (it's definitely a financial stress), but I'm so lucky to have my new husband by my side. I need to remind myself not to try to do everything alone.
A few things I'm doing:
I finally got myself an office in Kelowna to see clients.
I'm getting a few memberships to help me learn and grow (such as Food Blogger Pro and Dietitians of Canada).
Buy new books and cookbooks for my office (to learn and to help my clients).
Buy new photography props – Pottery and backdrops! I'm hoping to improve my photography.
Get some professional photos taken of myself for my website. I need to show my face a little more.
And of course invest time.
Prioritize Self-Care
I'm starting my own business and it's going to be stressful. I'm stressed just thinking about it. So as I'm shifting towards working for myself full-time, I'll also work on taking care of myself. Being anxious and tired won't help, so it's something I'll have to prioritize.
What does self-care look like for me? Getting enough sleep at night, being active most days, eating well, doing something I enjoy every day.
It also means taking care of my skin and my gut. I've been struggling with these two things in the past few years (mostly due to stress and hormones). A few things I'm trying this year: Taking a good probiotic and omega-3 supplement daily, finding a good skin-care routine, managing stress (see above) and avoiding trigger foods.
Learn
As I'm starting my own business, I'm doing my best to learn as much as I can to offer the best care I can for my clients. This means reading good books, staying on top of new research and learning from other professionals.
My first steps: Read Intuitive Eating and Vegan for Life. My focus and passion is plant-based eating, but I've been loving learning more about intuitive eating and I think this will be a game-changer for me this year.
Read One Book Per Month
I've been doing this same goal for the past 2 years and I love it. I think 12 is a realistic number for me, but more is better!
What are your intentions this year?
Nourishing Recipes for the New Year
I'm curious, are you doing veganuary this year? Or are you shifting to a plant-based diet in 2020? I'm planning on sharing vegan recipes all month long this January (not that it's much different from what I share the rest of the year). What would you like to see on the blog in 2020?
For now, I'll leave you with a few nourishing plant-based recipes. And you can check out my post on Nourished by Caroline on things you should know before starting a plant-based diet.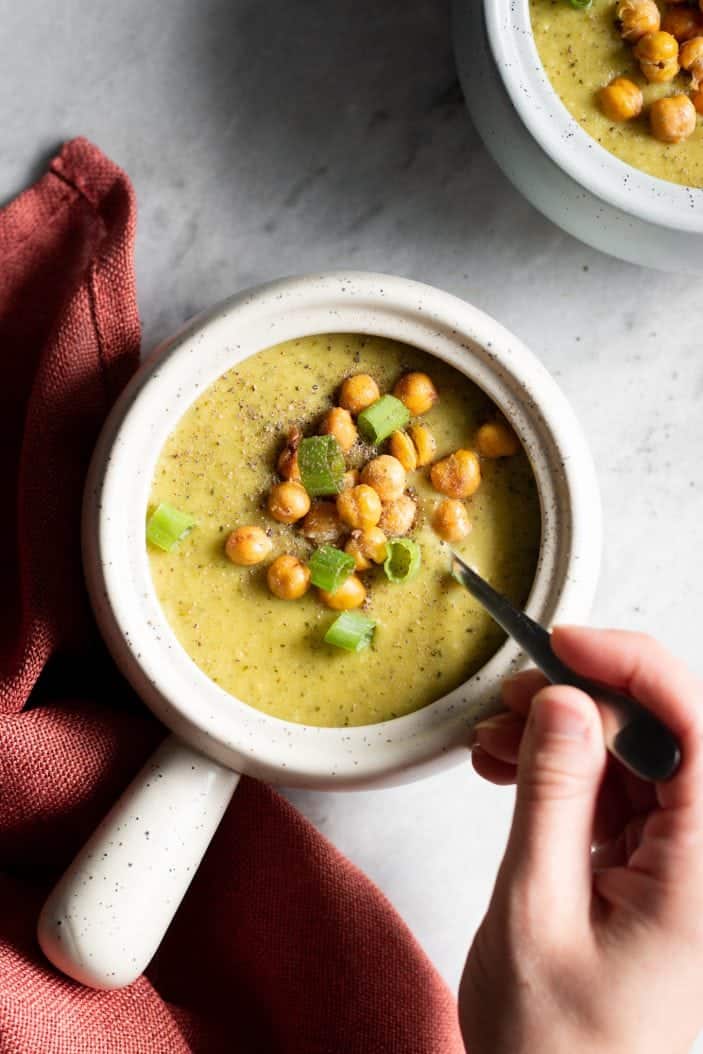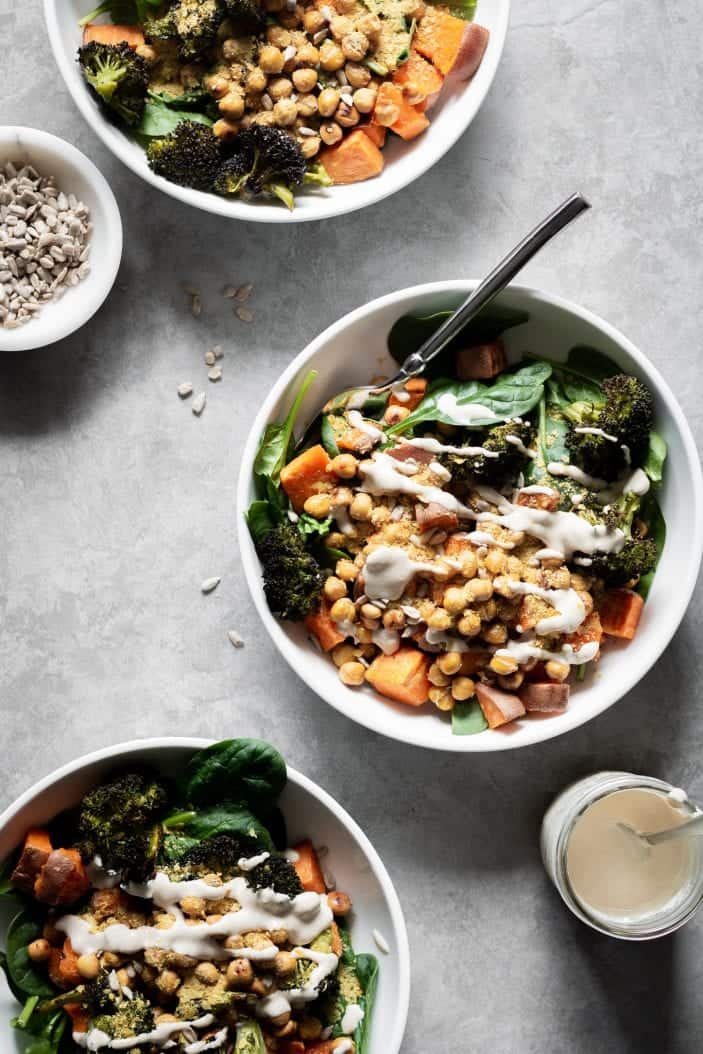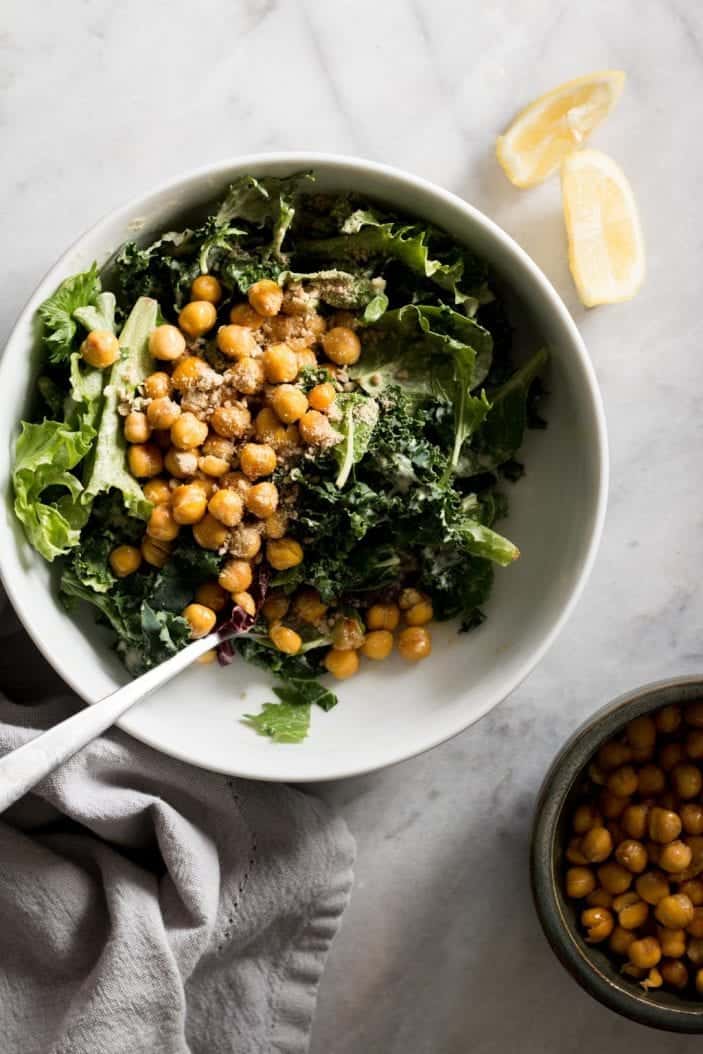 Vegan Caesar Salad with Chickpea Croutons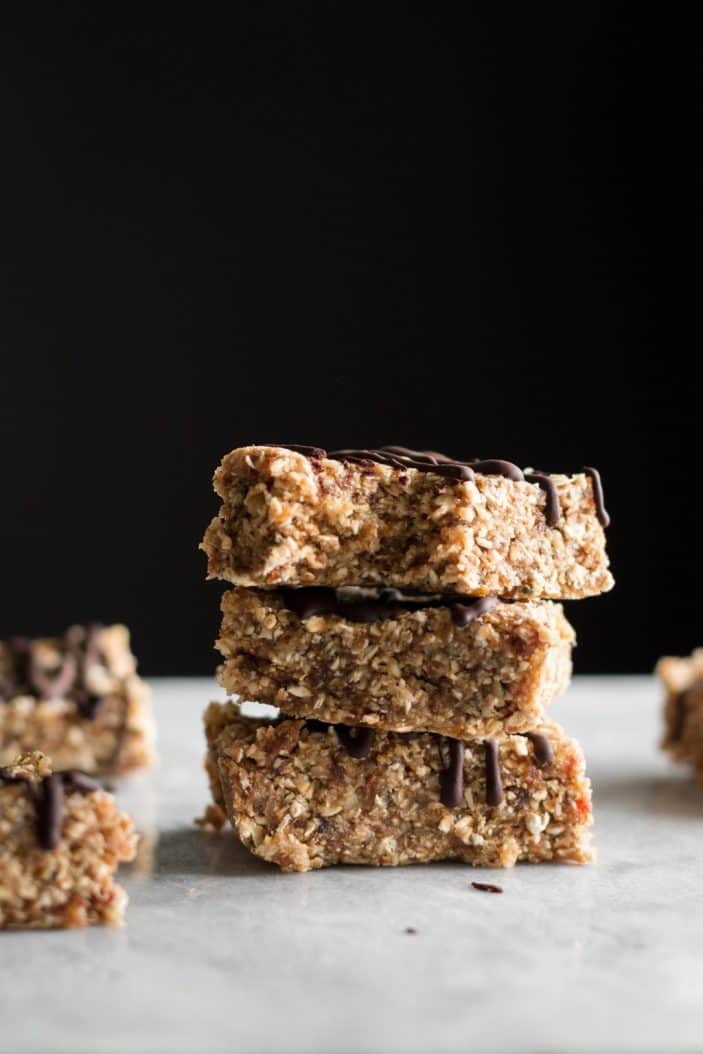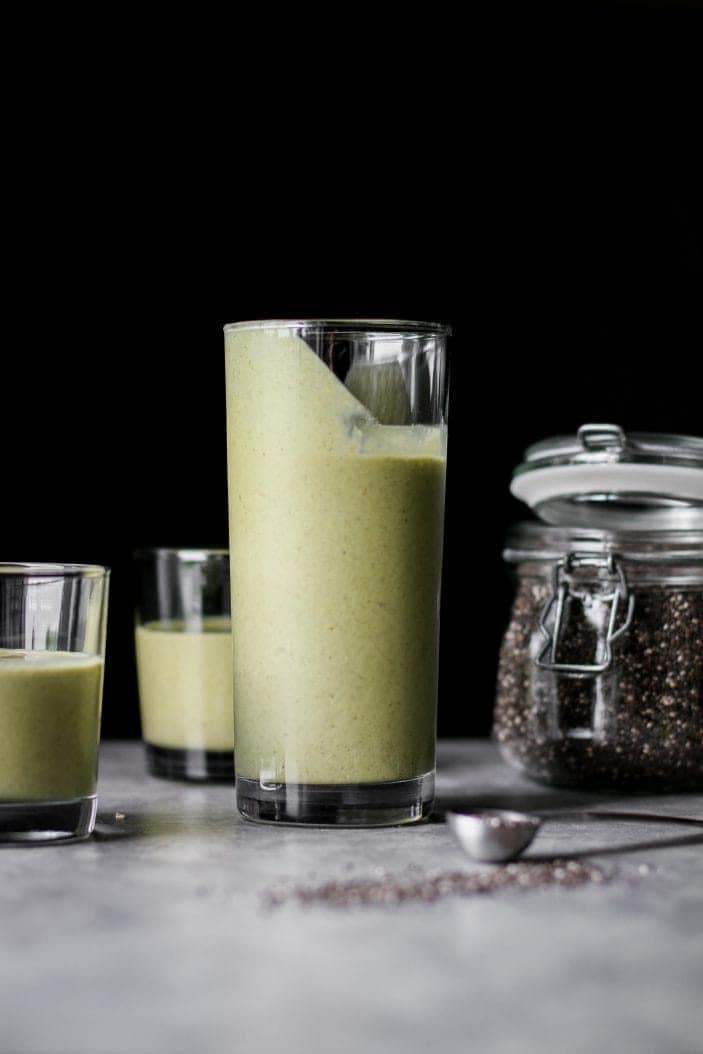 My Favorite Protein Green Smoothie
And with that, I wish you a happy holiday season!