3 Day Tuscany Road Trip + Eating Vegetarian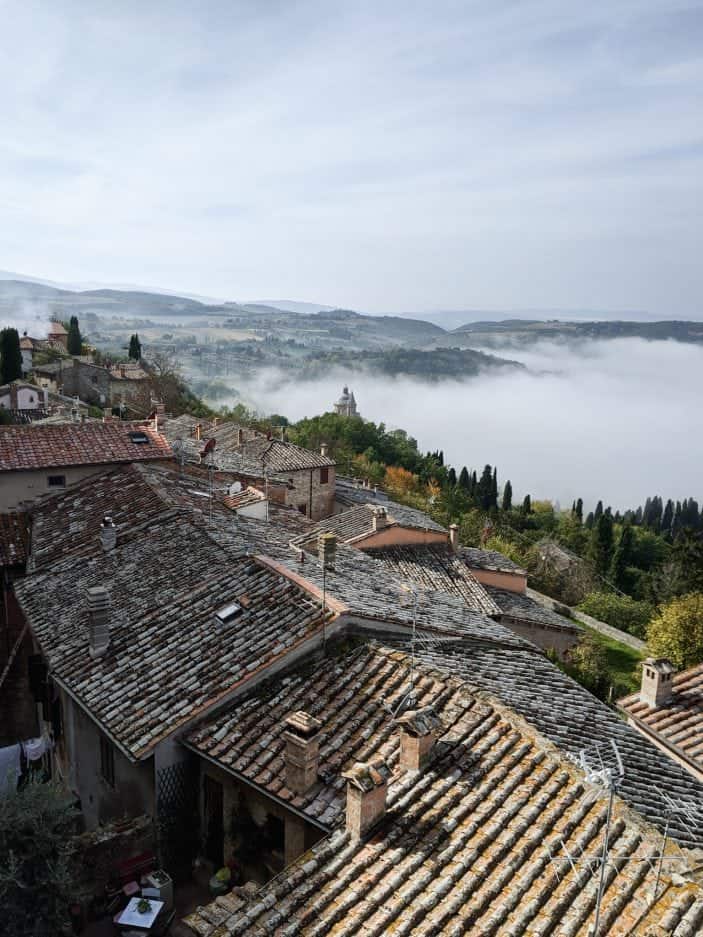 I'm finally sharing our 3-day Tuscany road trip! It's been almost a month now since we left Italy, so it's about time that I share the details of our time in Tuscany with you guys. It takes a lot of time to write down these posts, but I do enjoy it and I hope it's helpful for you in one way or another.
Before getting into my little guide, I just want to note that I'm not an expert. I've been to Italy twice now, but this is just a guide on our experience and personal suggestions. Do your research before visiting. Also note that we visited in 2019. Some of the restaurants or attractions may not be available at the time that you visit. That being said, I hope it can give you some inspiration for your travels.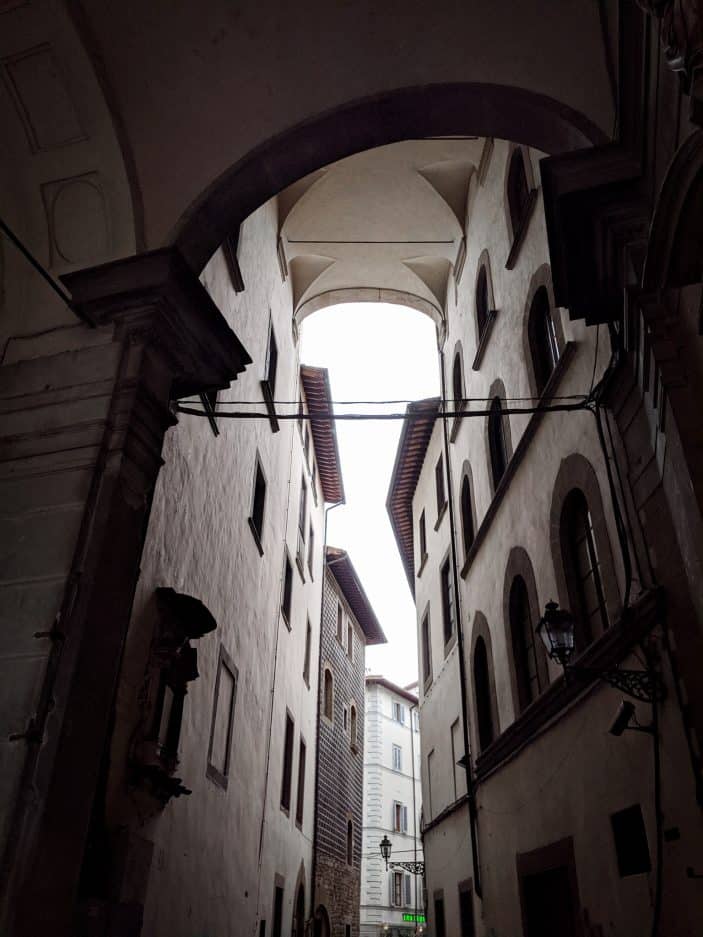 When to Visit Tuscany:
We were in Tuscany at the end of October and I personally think it was the best time to visit. There were fewer tourists and the temperature was mild. I've been to Italy in the summer before and I'll never do it again. It was very warm and packed with tourists. If you can go in the fall, I'd highly recommend it!
How to Travel Around Tuscany:
The best way to explore Tuscany at your own pace is to rent a car. It gives you more flexibility and you can then take all the time you need instead of being on a schedule.
Beware: Driving in Italy can be quite scary. The highways aren't necessarily bad (other than the fact that people drive very fast), but I found it scary to drive around the cities. Of course Shaun was driving, but it didn't stop me from panicking every few minutes when driving in Florence. A heads up: It doesn't appear that people follow any rules when driving here. There can be 4 cars in 2 lanes. People pass you in narrow streets at high speed. You just need to be a confident driver.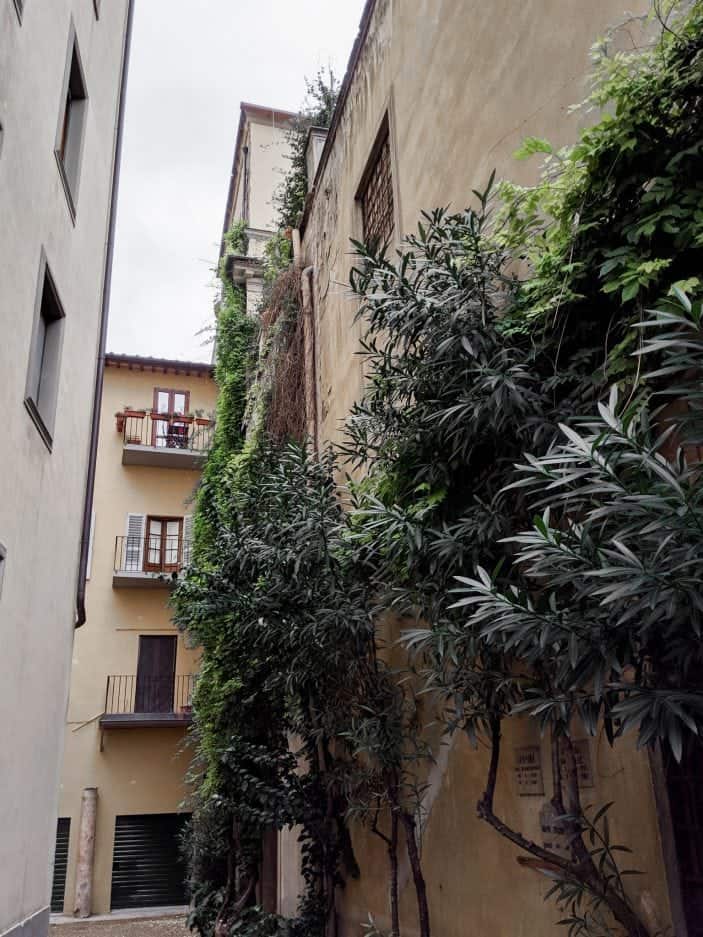 Our Tuscany Itinerary
Day 1: Pisa
Day 2: Montepulciano + Siena
Day 3: Florence
Where We Stayed:
We decided to rent a car and stay in one place during our time in Tuscany. Our base was just outside of Florence. It gave us the chance to relax outside of the busy city, while being only 30 minutes from the train station where we arrived and left.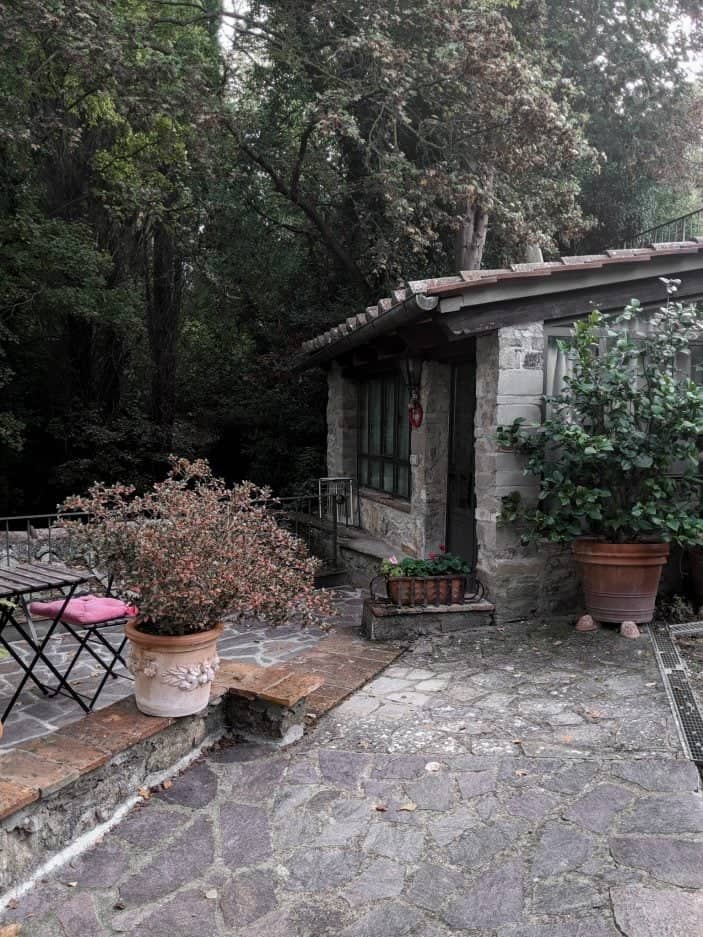 Pisa
We spent our first night in Italy in the small city of La Spezia, close to Cinque Terre. We had plans to visit Cinque Terre the day before, but those plans fell through when there was a train Strike and we had no way to get there. So on our first full day in Italy, we visited Pisa.
Things to Do in Pisa:
I'm sure there are many things to do in Pisa, but of course we spent our afternoon around the Tower of Pisa. You can also see the Cattedrale di Pisa and the Tower del Duomo, which are directly next to the tower and just as beautiful.
After visiting the tower and the area, we stopped for a pizza (see further in this post), then walked around the cute streets of Pisa. We stopped for gelato and walked along the water before going to the train station to leave for Florence.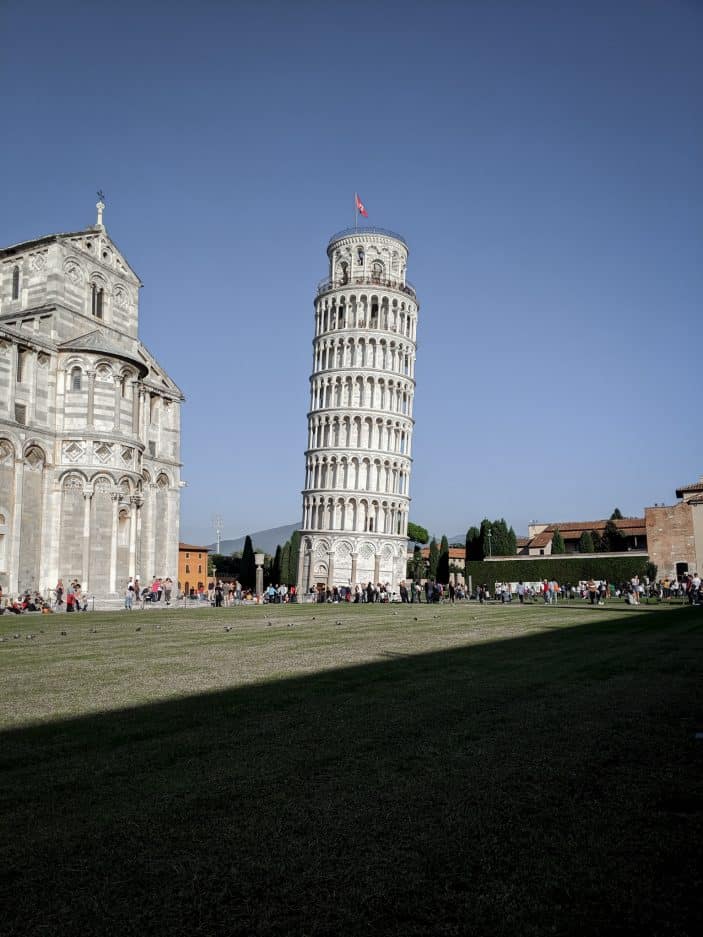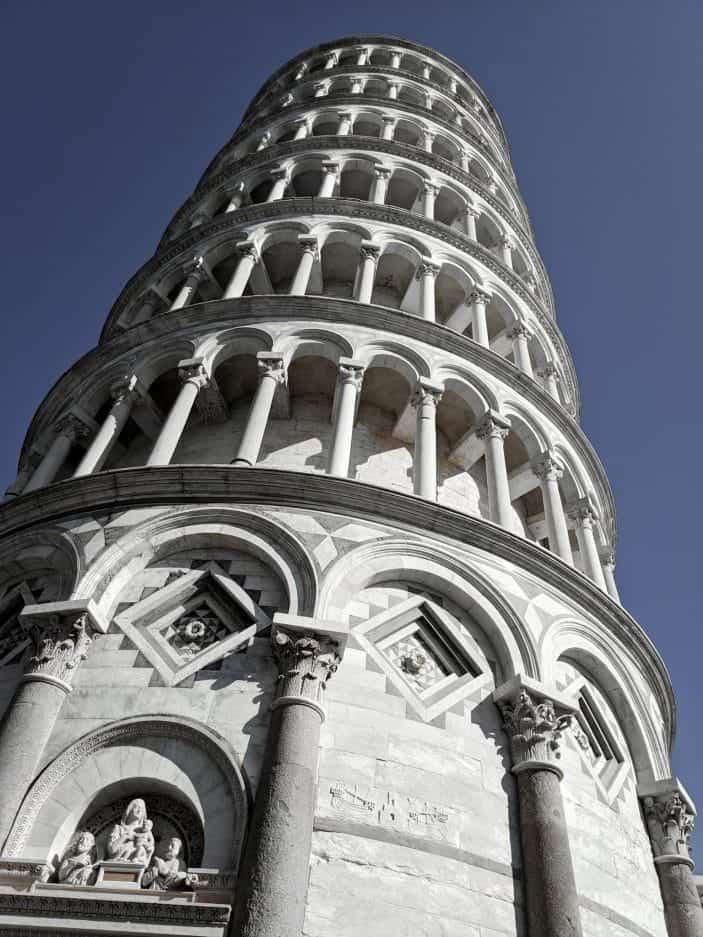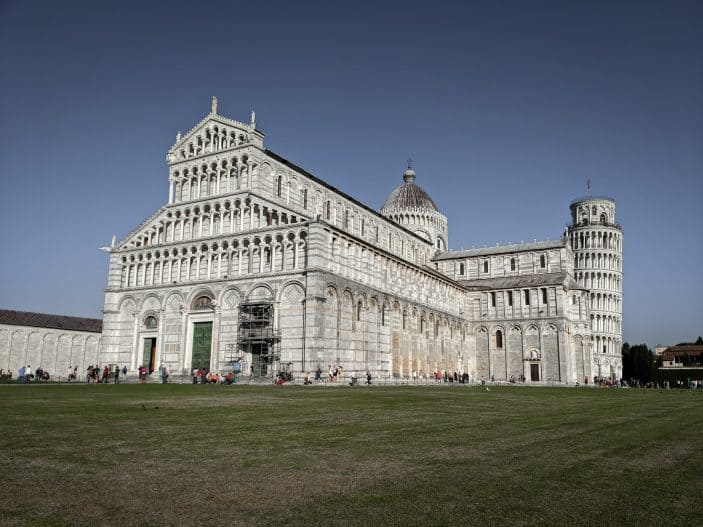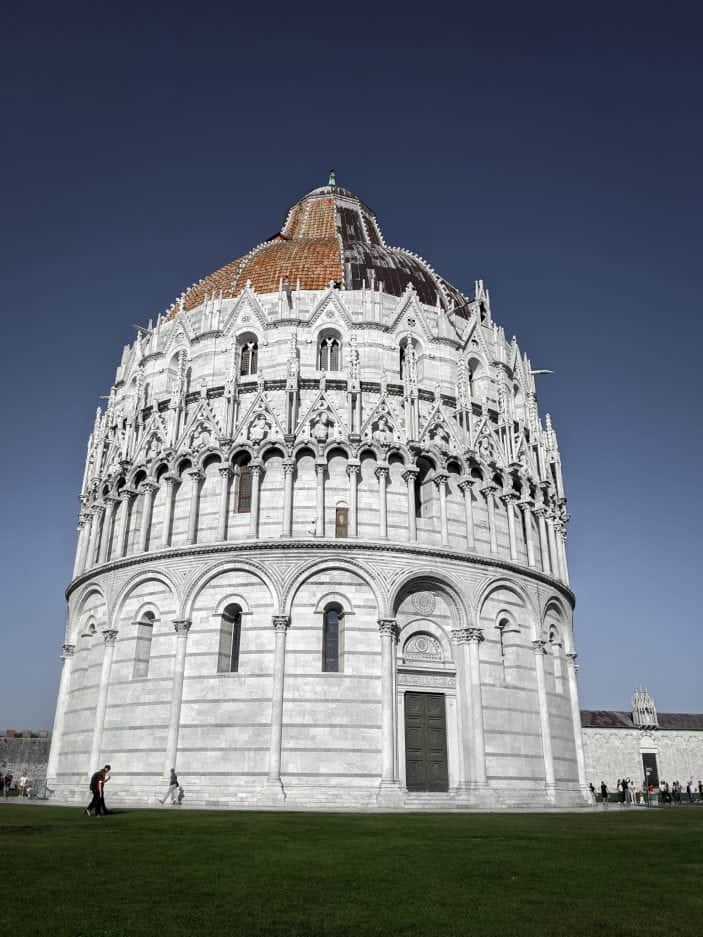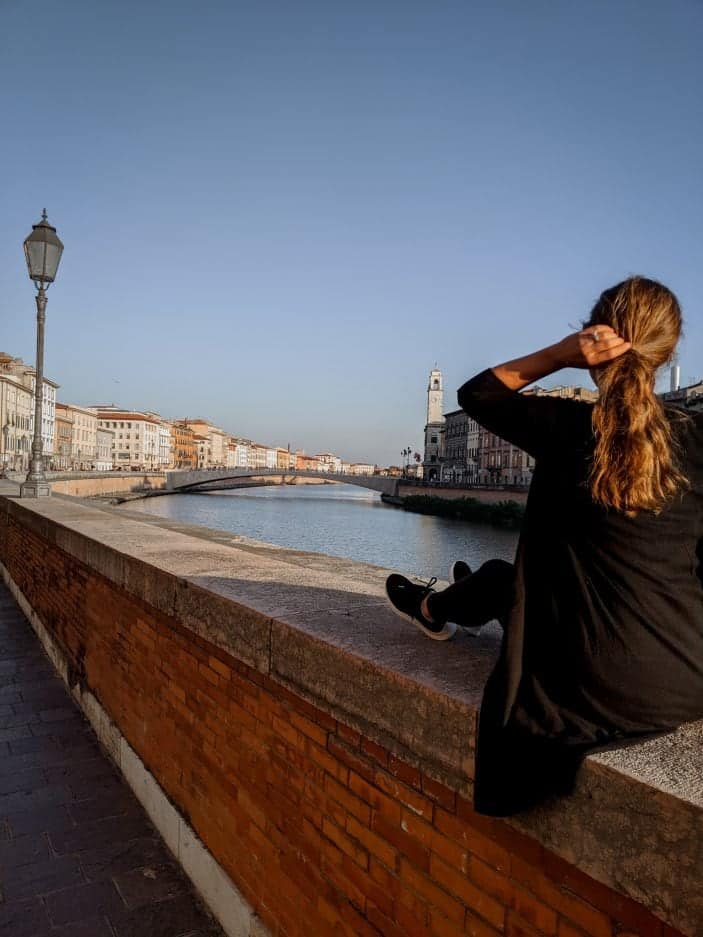 Montepulciano
We spent our second day in Tuscany driving from Florence (our base) to Montepulciano with a quick stop in Siena.
Montepulciano was definitely my favorite stop during our time in Tuscany. It's an adorable town on top of a hill with amazing views of rolling hills and vineyards. We spent the morning walking around the city and in my opinion, you don't need more than one day to visit this town. It should definitely be on your list!
Things to Do in Montepulciano:
Again, I'm sure there's more to do in this town, but I'd recommend spending a slow morning just walking around the streets of Montepulciano, enjoying the views. A few places worth noting: Piazza Grande and Fortezza Di Montepulciano.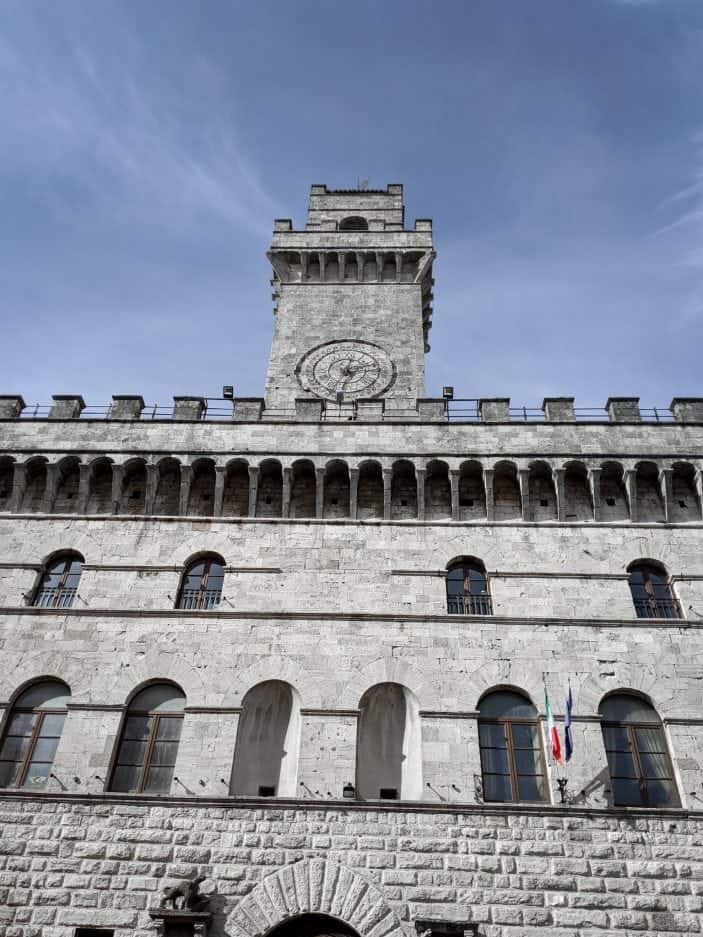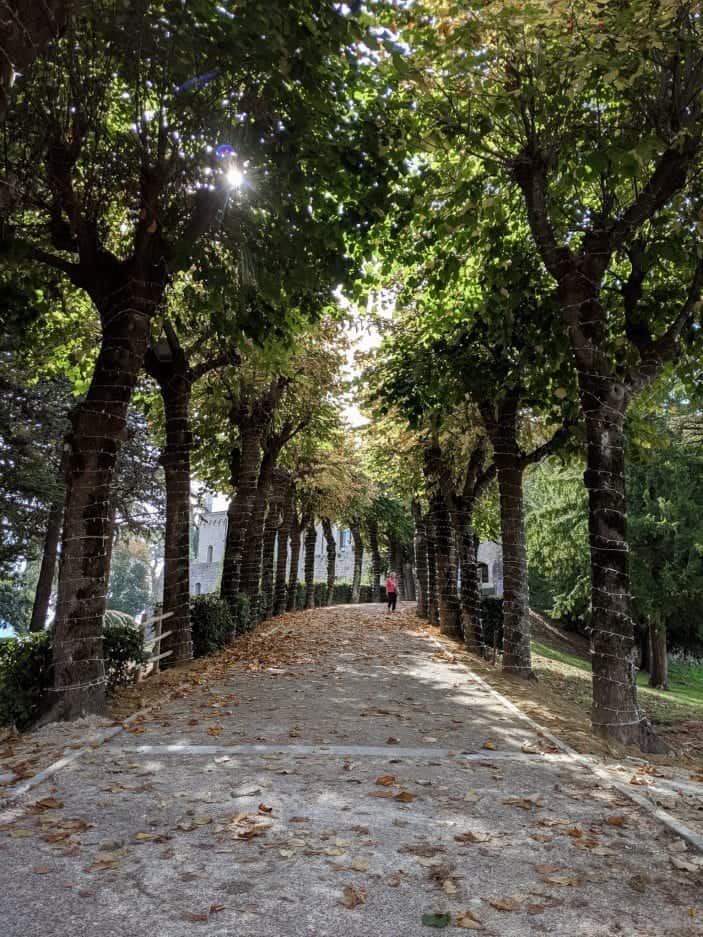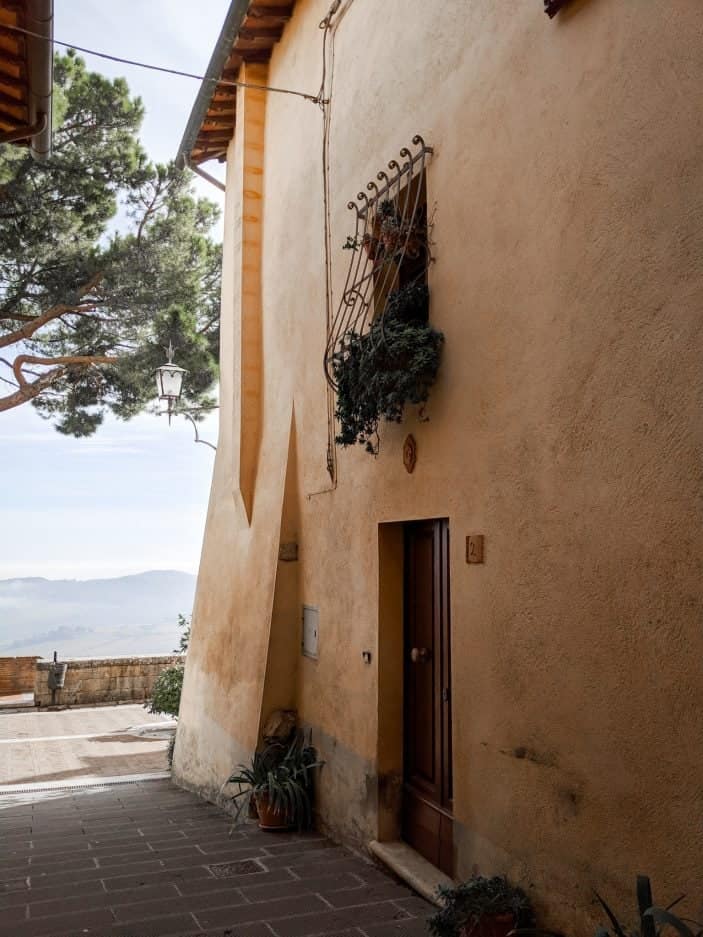 Siena
On that same day, we did a quick stop in Siena. And by quick stop, I mean less than 2 hours. So I won't go into details about this city, except to say that I'd highly recommend spending more time here. I definitely want to return!
A few things we did see: Piazza del Campo, Pubblico Palace, Facciatone and Duomo di Siena.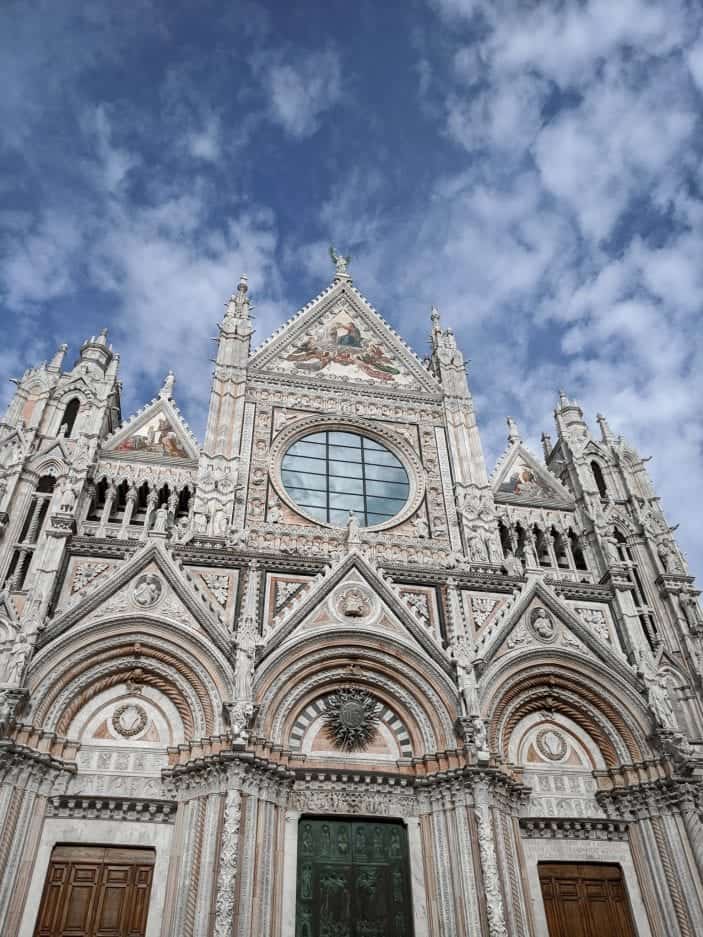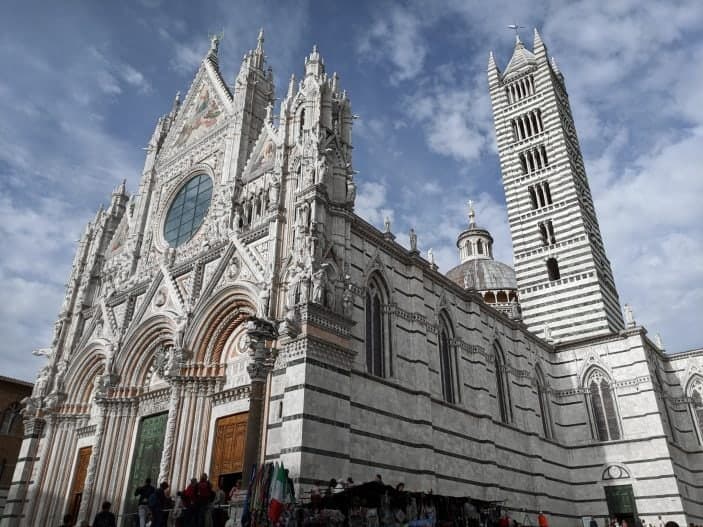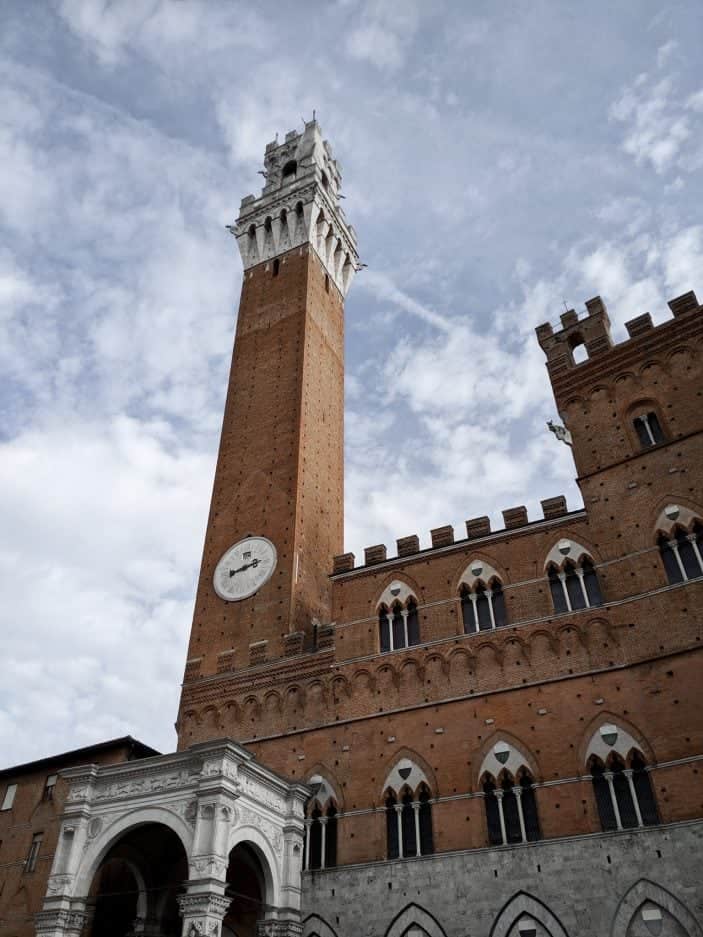 Florence
We spent our last full day in Florence. There's so much to see in this big city and of course we didn't see it all, but I'll share what we did.
Things to do in Florence:
Antinori nel Chianti Classico: This winery is just outside of Florence, so if you have a car and are looking to visit a winery, I'd highly recommend this one. It's on the expensive side, but you can do a wine tasting or just walk around the modern building. It's beautiful! We just stopped on our way to Florence the day before and left with a bottle of wine to drink at home.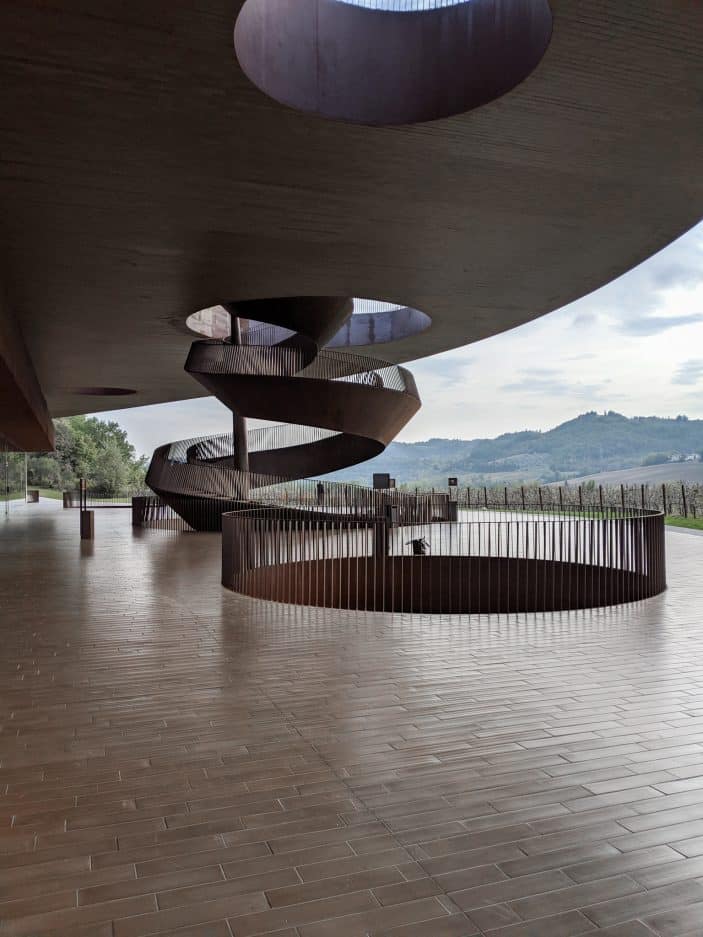 Cathedral of Santa Maria del Fiore: Likely the most well known building in Florence. This Cathedral was one of the most beautiful buildings we saw during our entire time in Europe. You can pay to visit the inside, but we didn't. The outside was already worth seeing. Note that it's filled with tourists (even on a rainy October day) and there were big lines to see the inside.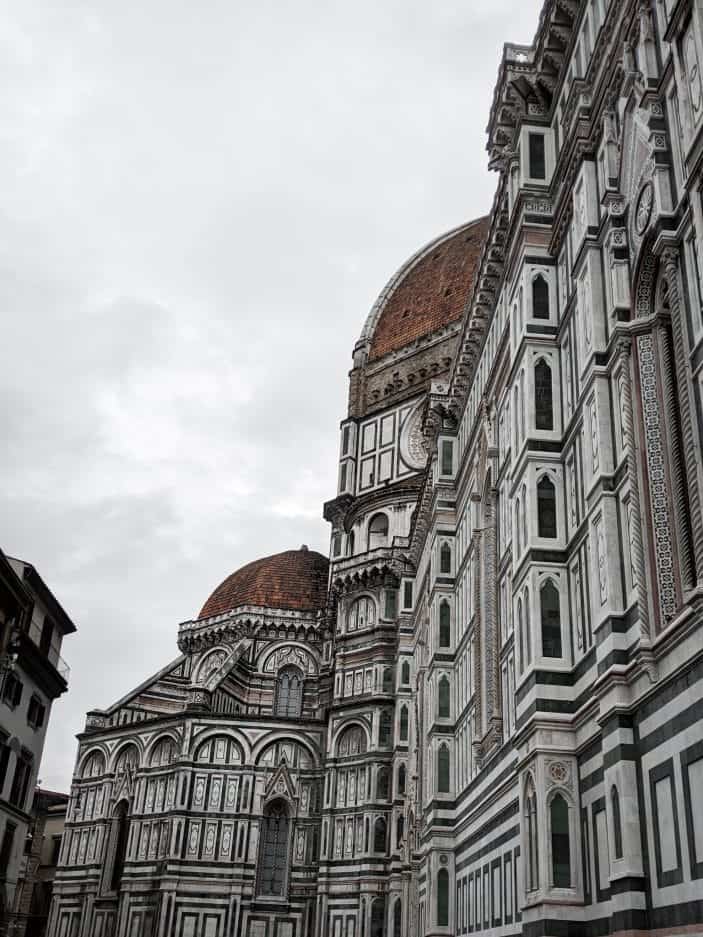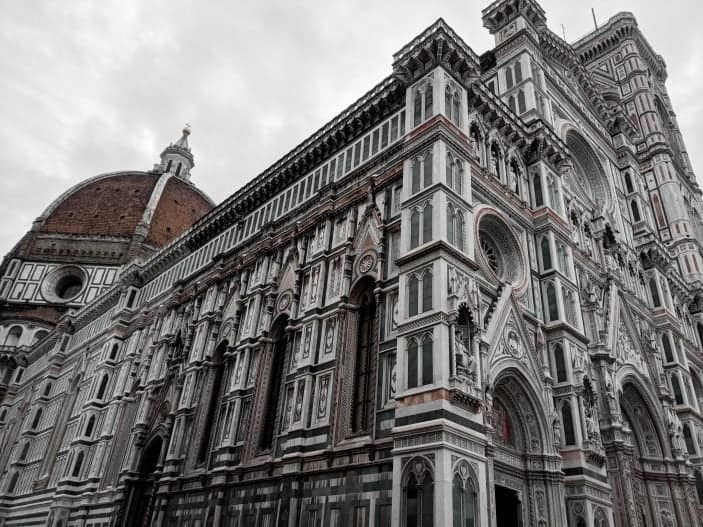 Piazza della Signoria: Another touristy area, but still worth the stop. You can see the Loggia dei Lanzi and Palazzo Vecchio. The place is full of statues.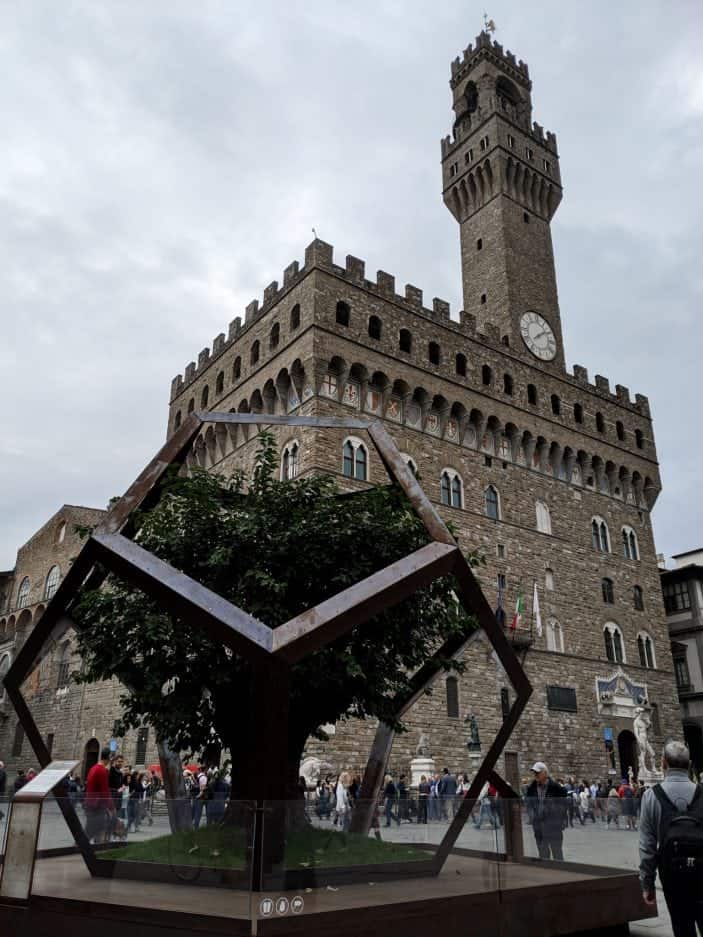 Basilica of Santa Croce: Another beautiful basilica.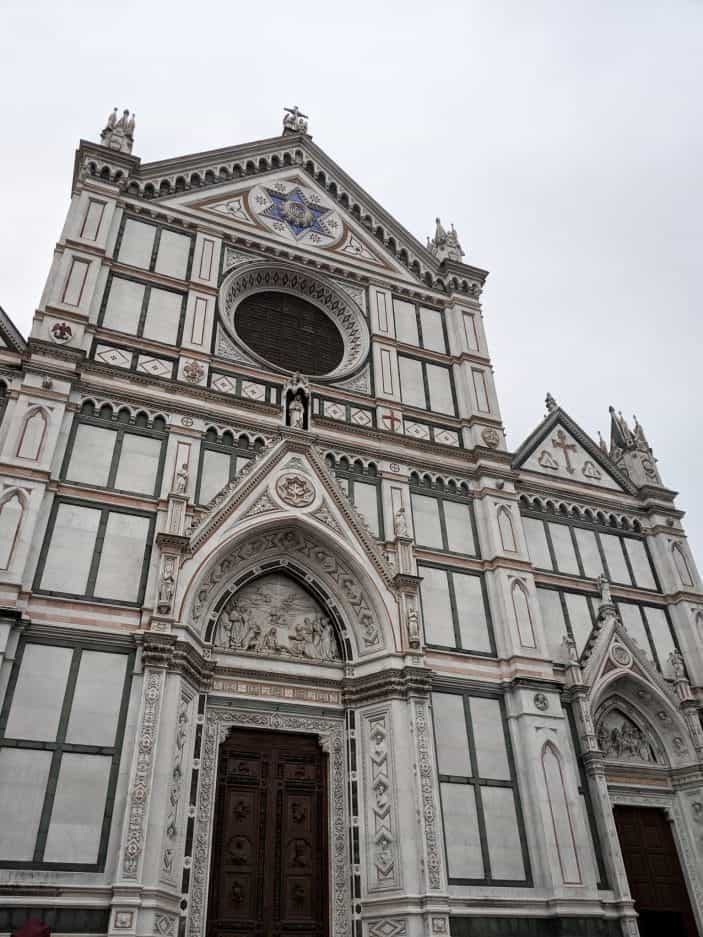 Ponte Vecchio: A eccentric medieval bridge, filled with little shops (mostly jewelry).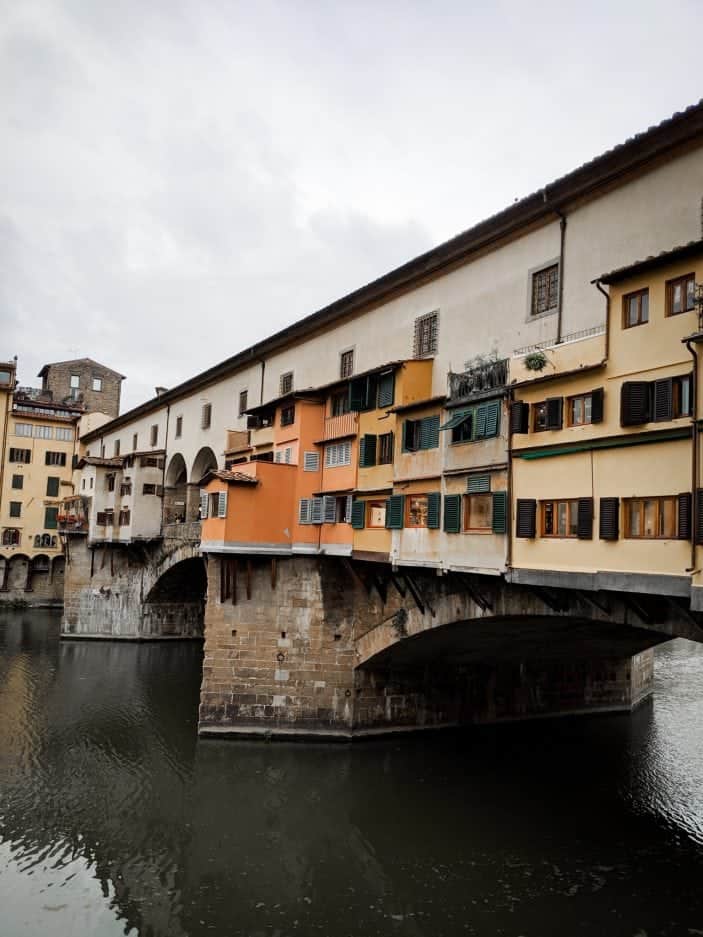 Piazzale Michelangelo: This was on our list, but we didn't get the chance to visit. You can get a nice view of the city.
Pitti Palace: This art museum is very close to the Ponte Vecchio. We didn't visit the inside, but the outside was beautiful as well. There's also a big garden behind, which you can pay to visit.
Basilica of Santa Maria Novella: Yet another beautiful basilica.
Mercato Centrale Firenze: This market was recommend to us and it did not disappoint. It's very big and filled with good food and little shops.
Other Tuscan Towns to Visit:
We were limited on time, but there are so many more places to see in the area. I also got some great suggestions from you guys, so I'll share them here, even if we didn't get the chance to visit them. It's worth considering them if you have the time:
Lucca
Volterra
San Gimignano
And probably much more I don't know about!
Where to Eat Vegetarian in Tuscany:
Gelato:
Il Gelato Di Toto: Not the best gelato we had during our time in Europe, but still very good! We stopped here as they have a few vegan options that aren't just sorbets (like most other places). We both had their vegan dark chocolate gelato and it was very rich. | Google Maps
Gelateria Edoardo: This was possibly the best gelato I had in Europe (and it was vegan!). It's also next to the Cattedrale, making it convenient. We ate our gelato while looking at the view. Shaun had their red wine sorbet and dark chocolate gelato (both very good). I also had the dark chocolate and their pistachio gelato. The pistachio was my absolute favorite. It tasted like a sweet, buttery cookie to me. Shaun didn't like it as it's sweet and salty. I personally LOVE sweet and salty treats, so if you do too, give it a try. | Google Maps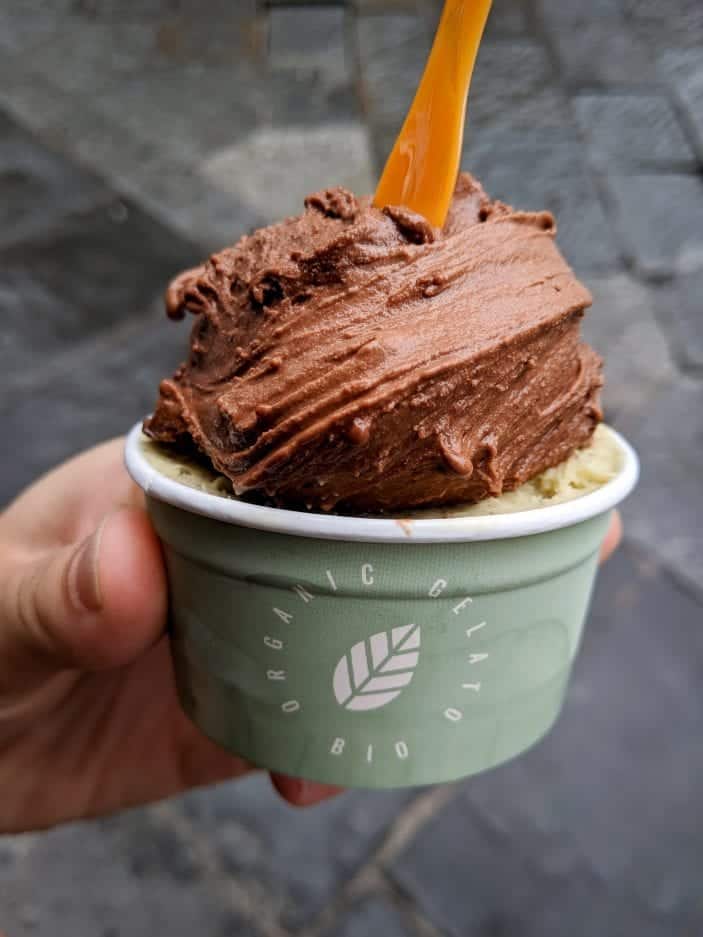 Coffee, Snacks and Sweets:
Caffe Gilli: We stopped here as it's noted to be one of the best cafes in Florence (and also very old). It's very classy and expensive, but worth it. We sat in their covered outdoor area and had coffee in the afternoon as it rained.| Google Maps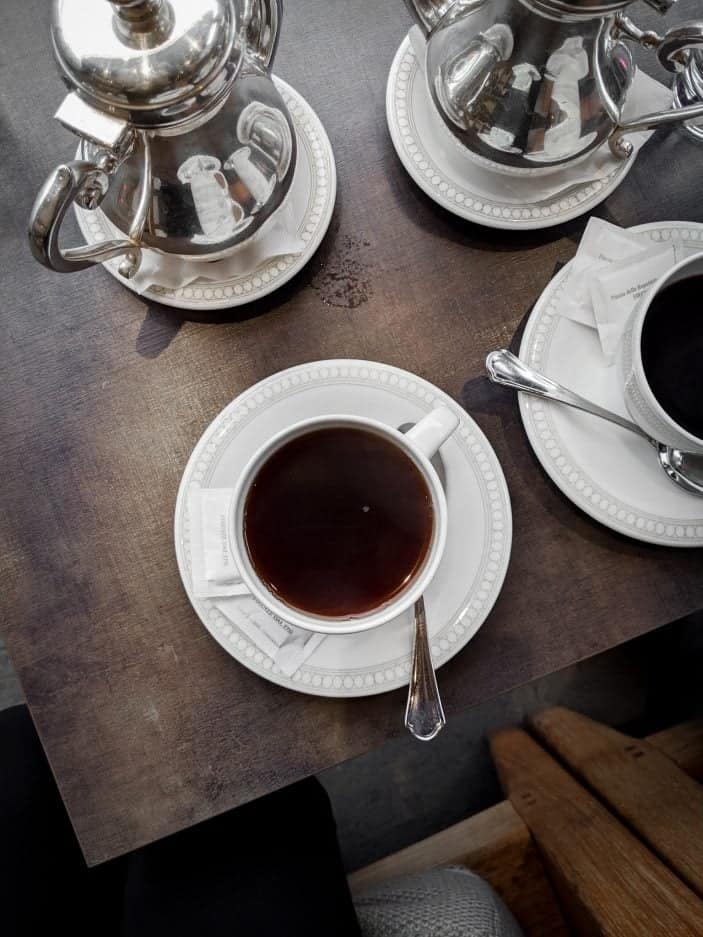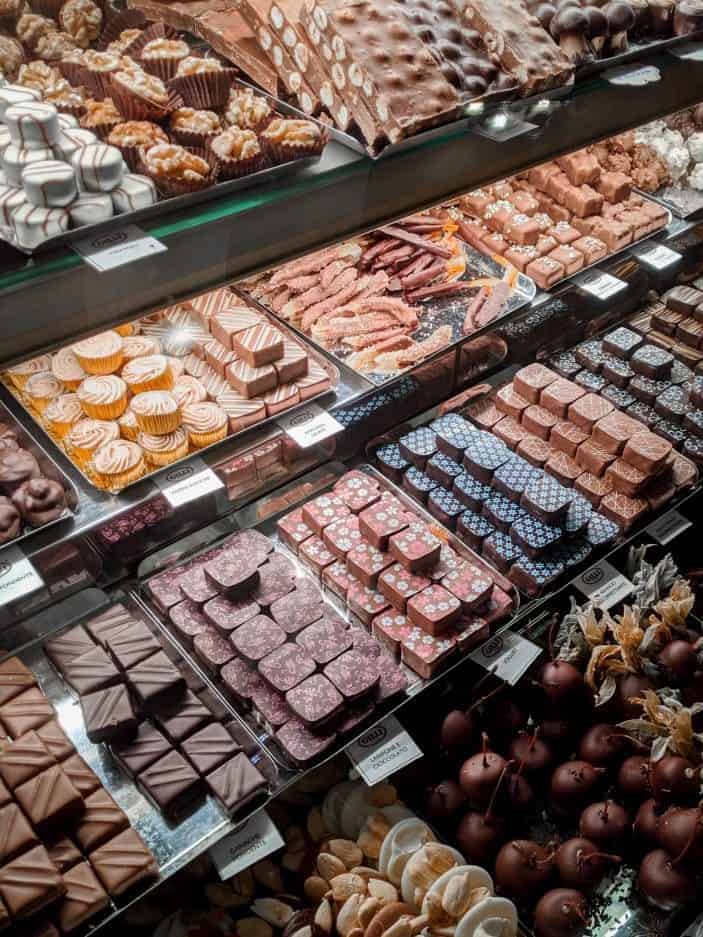 Caffe Concerto Paszkowski: Another classy cafe, just next to Caffe Gilli. We stopped here in the morning for a croissant and coffee.| Google Maps
Lunch & Dinner:
La Giostra: Possibly the best dining experience I've ever had. This place had great reviews and was recommended to us. You should definitely make reservations before visiting. It's cozy and the food and service were phenomenal.| Google Maps
The menu was written in Italian only, so here's a description of what we had:
Burrata appetizer, served with bread, honey, jam and pine nuts. SO good.
Mushroom tagliatelle.
Pear and ricotta ravioli.
They also serve a 3-bite appetizer with prosecco, then lemoncello after the meal, all on the house. So even though it was expensive, you get a lot from the experience.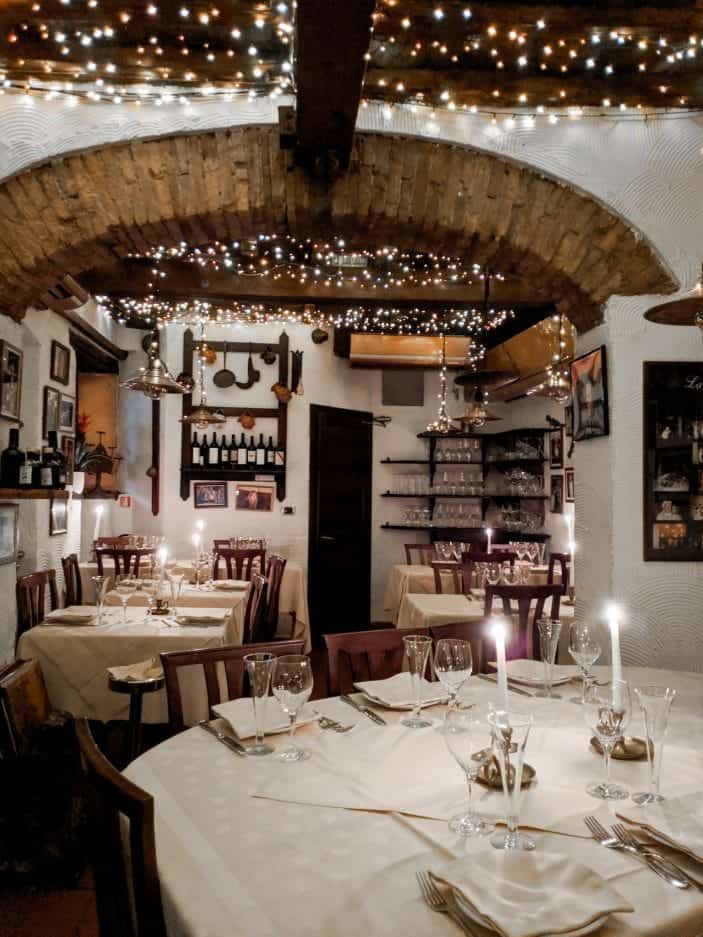 L'OV Osteria Vegetariana: A great vegetarian restaurant, just a short walk from the Ponte Vecchio.| Google Maps
What we had:
Lentil patties with potatoes.
Tomato gnocchi.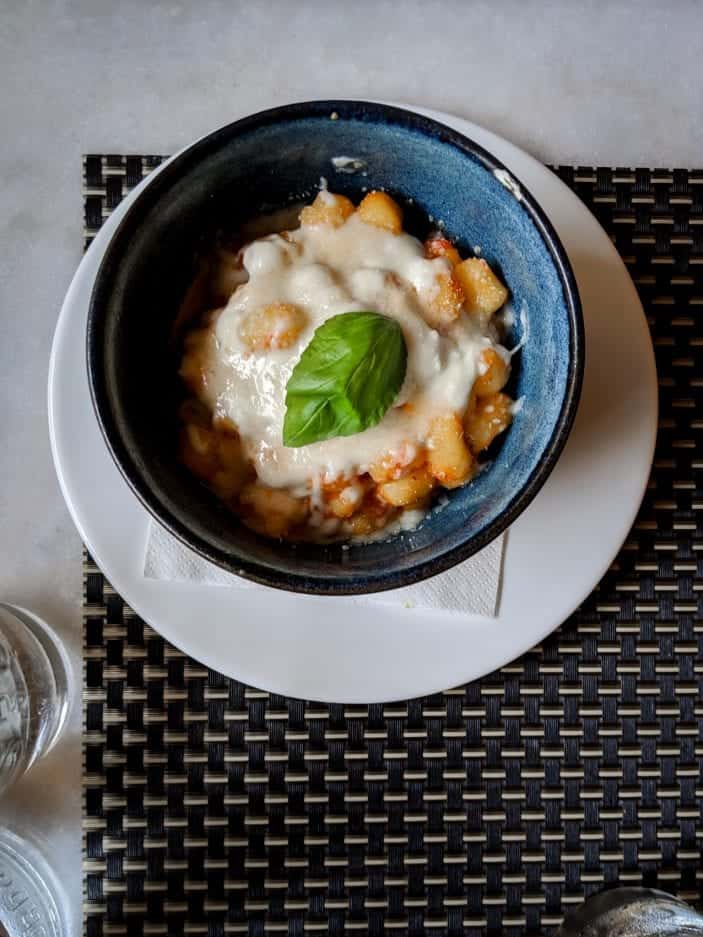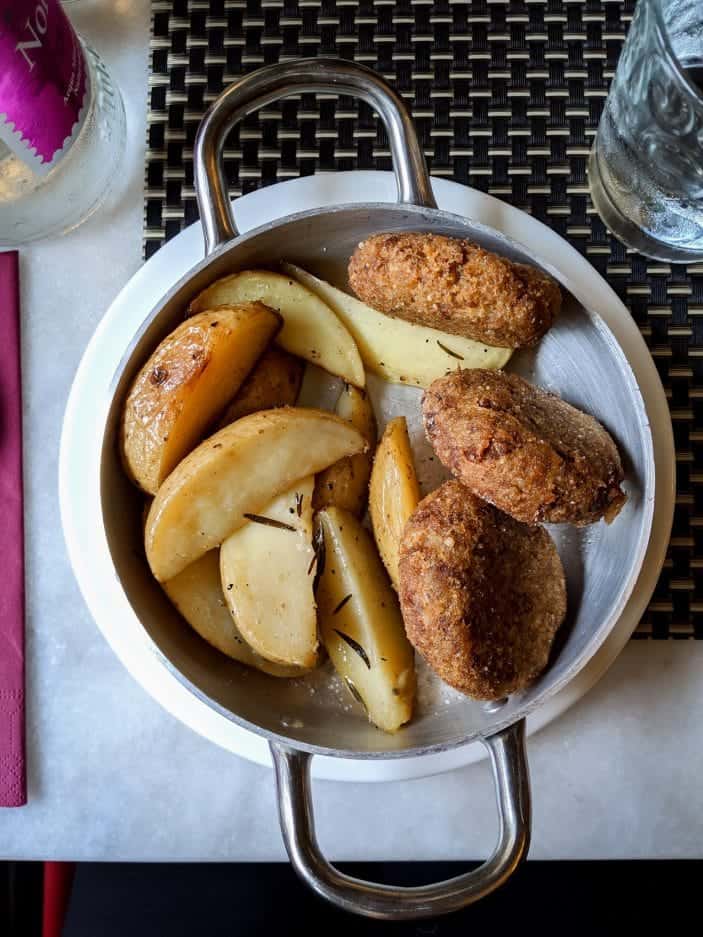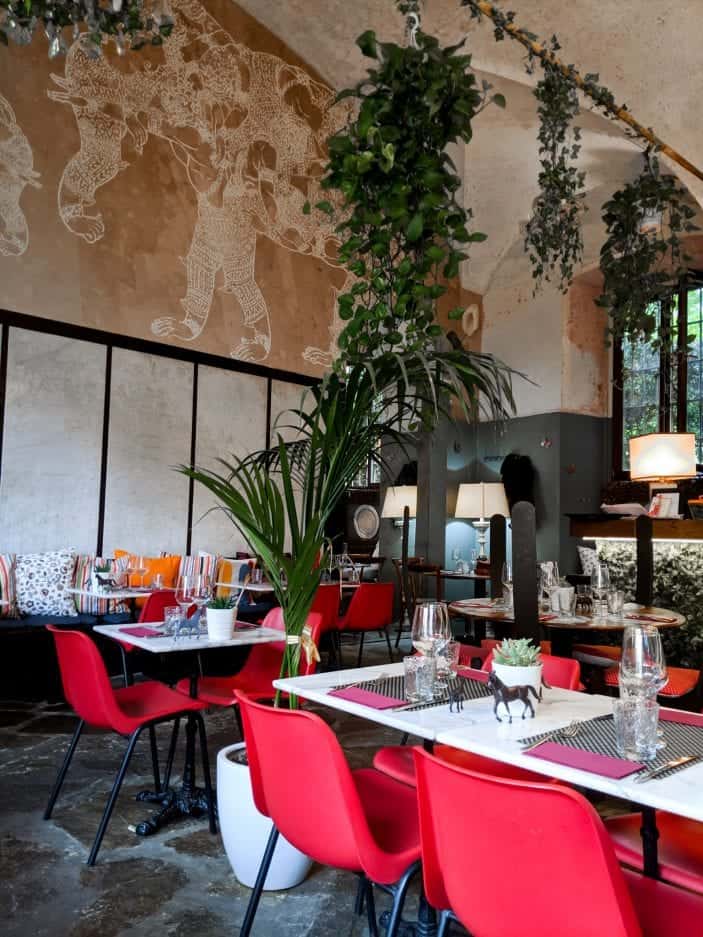 Pizza:
Of course Italy is known for its pizza (and pasta). We did have pizza on a few occasions, but usually just for a quick, cheap lunch. We didn't stop at any of the best pizza places in Tuscany, but we did enjoy some good pizza. My suggestion: Do a quick search for the best pizza near you. I didn't note where we ate (sorry!), but you can find good pizza almost everywhere in Italy.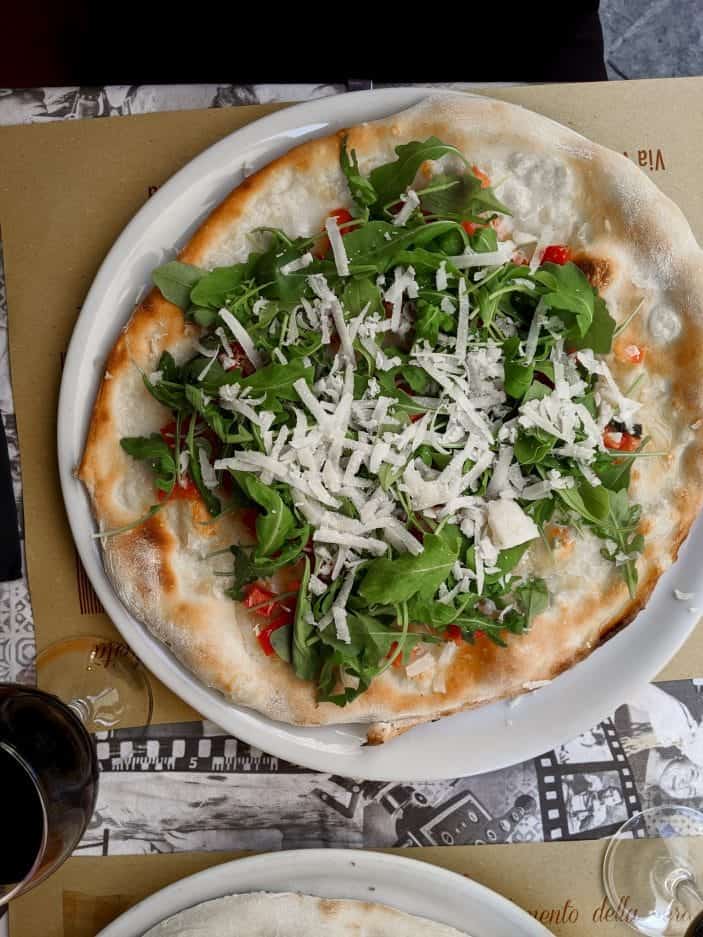 Tuscany Map:
After our time in Tuscany, we made our way to Venice. I'll include our stops in Venice in my final Europe post, so stay tuned!
Looking for more details on our time in Europe? Check out my Europe guide here.