1 Week in Southern France + Vegetarian Guide
A few weeks back, we had the chance to spend 1 week in Southern France. In today's post, I'm sharing our 1 week itinerary, as well as our top things to do and restaurant recommendations. We didn't see everything we wanted to see, but we did what we could with the time that we had. I hope this will help you plan your trip to France or that you'll enjoy learning a little more about the area.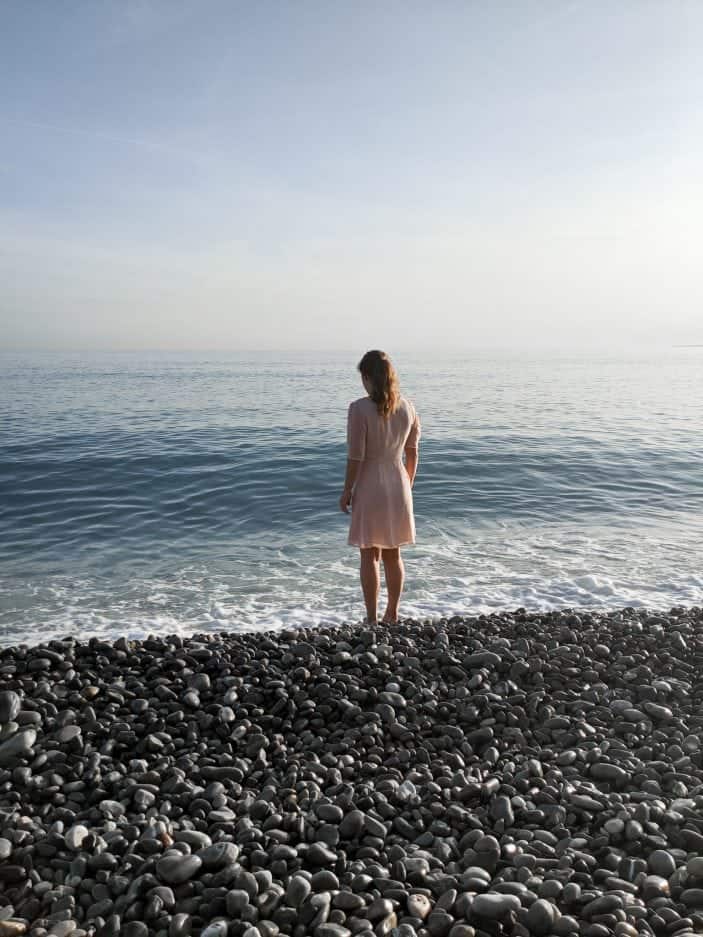 Guys, we're officially in the second half of our 3 months trip in Europe. I can honestly say that it's been one of the best and most valuable experiences in my life so far. I've learned so much by travelling over the past several weeks, both about the places we've visited and about myself.
I would be lying if I said it's been perfect. There have certainly been some bumps along the way. Mostly with transport, but also with Airbnb. I think Shaun and I are also getting a little tired from constantly moving, but we expected that. We're soaking up the most of this amazing experience as we can.
In a little over a week, things will slow down and we'll be in London for one month. Time goes by fast when you're having fun!
As with all of my travel guides, I want to start by saying that I'm not an expert in these areas and I don't personally live in France. I'm just sharing our personal experience. I also want to note that we visited in 2019. Some of the restaurants or attractions may not be available at the time that you visit. I hope that you'll find it helpful in one way or another.
So today, I'm talking all about our experience in Southern France.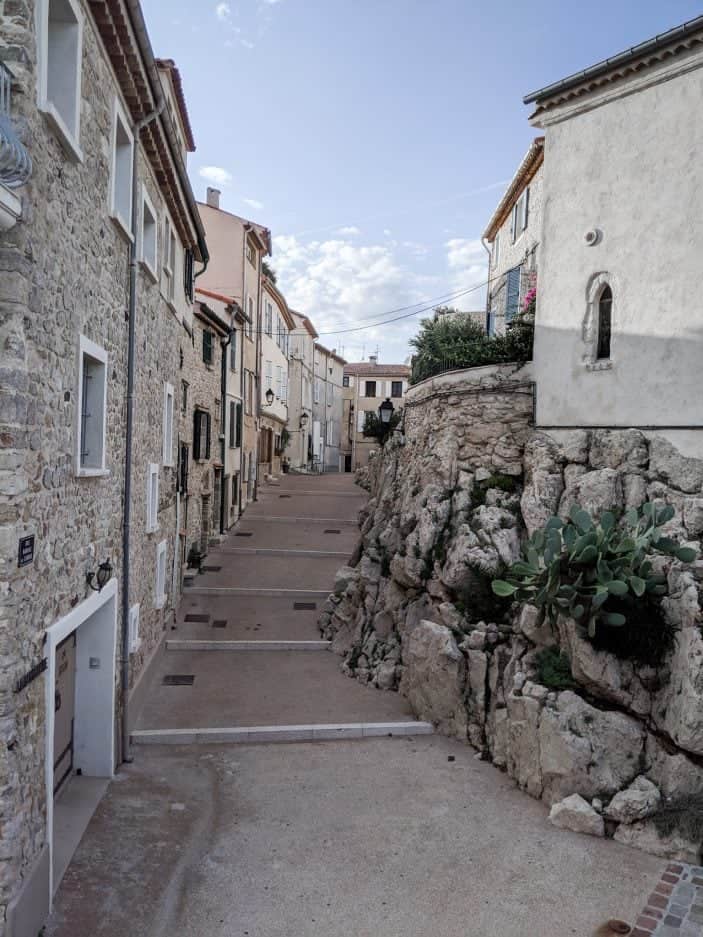 Here's Our 1 Week Itinerary
Day 1: Lloret de Mar (Spain) – Marseille
Day 2: Marseille
Day 3: Marseille – Antibes
Day 4: Antibes (plus a visit in Nice and Monaco)
Day 5: Antibes
Day 6: Nice
Day 7: Nice – La Spezia (Italy)
Marseille
On our first full day in France, we visited Marseille. It was raining all day and it wasn't the best weather to explore the city, but we took our umbrellas and walked around the area anyways.
Things to do in Marseille:
Centre Bourse: For shopping. As I said, it was a rainy day, so we looked for things to do inside. We didn't really shop, but it was fun to walk around and look at the different stores available. Of course we ended up in a book store. | Google Maps
Library L'alcazar: We love visiting libraries in big cities and we had this one on our list, but it was closed on the day we were there. It's worth looking into though when you're in Marseille! | Google Maps
Porte D'Aix: A beautiful arch in the middle of the city. | Google Maps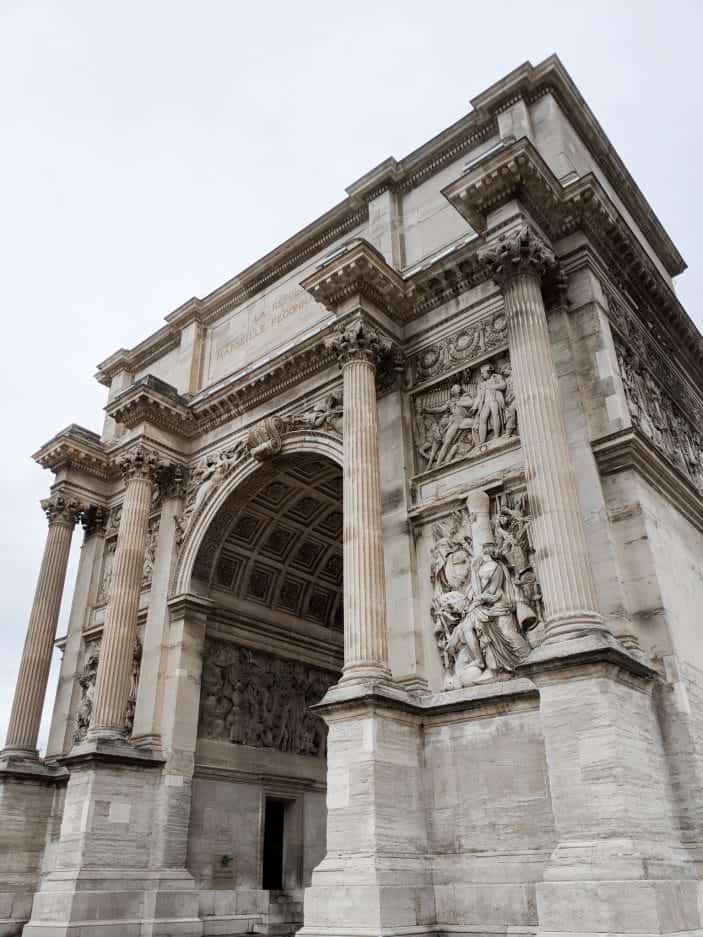 Le Panier: We walked around this old neighborhood and it's filled with little shops (most of them being closed when we were there), narrow streets and small cafés. | Google Maps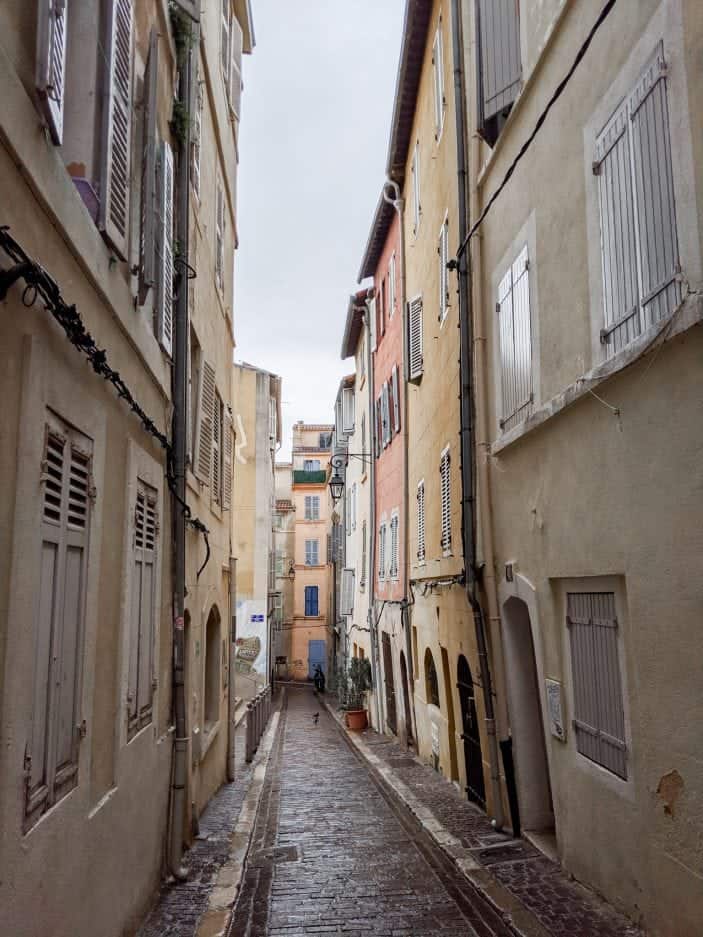 Cathédrale La Major: This beautiful cathedral was open to visitors for free, which was a bonus! The details are absolutely incredible. | Google Maps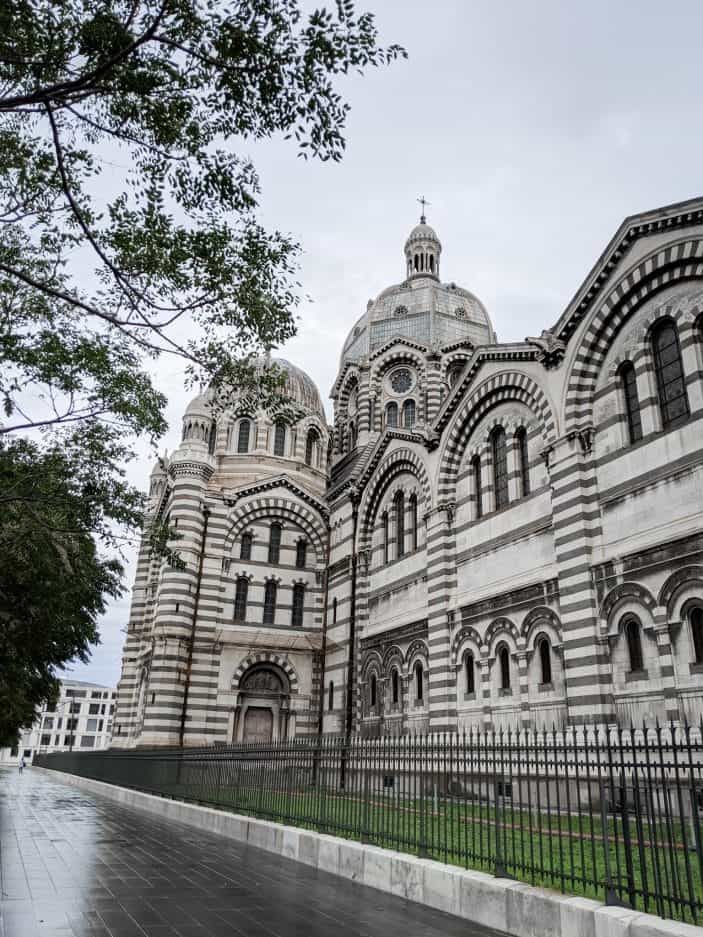 Old Port of Marseille: For a walk around the water. It's also surrounded with shops and ships and you get a nice view of the Basilique. | Google Maps
Basilique Notre-Dame-de-la-Garde: Our last stop of the day and my personal favorite. The Basilique stands on top of a hill and gives you the best view of the city. To me, it's worth it for the view, but the building itself was beautiful too. | Google Maps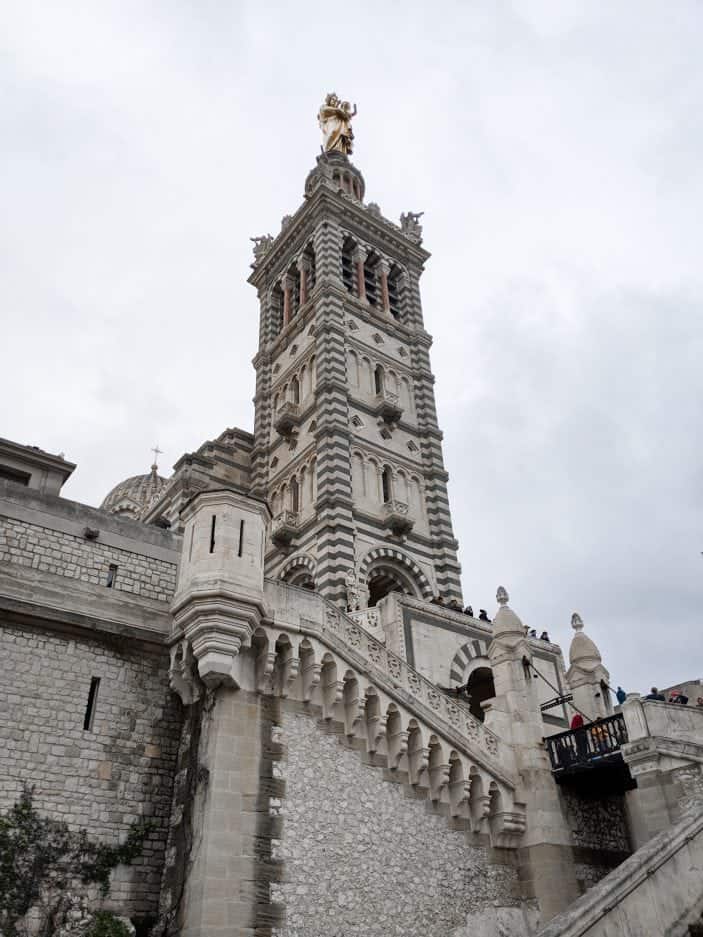 Parc National Les Calanques: While we didn't have the time to visit this park, it's definitely worth checking out if you're visiting Marseille. | Google Maps
As usual, we walked everywhere and ended up doing a good 25km around the city by the end of the day. Transport was very easy though and you can easily use the bus around the city. When we need to, we use Google maps to see when and where is the next bus closest to us. It's the easiest way to travel.
Antibes
Antibes was our base as we explored the French Riviera. We had a small Airbnb there and took the train to travel to Monaco and Nice, less than an hour away.
Things to do in Antibes
While we didn't explore much of Antibes, we did spend one evening walking around this cute little city. The one full day we did spend in Antibes was spent in our Airbnb, hiding from the storm outside. We were there during a Mediterranean event (a big storm with strong winds, heavy rain and thunder) and missed the floodings in Spain and Marseille by just a few days!
Le Fort Carré: A 16th-century fort, which is probably the most popular attraction in Antibes. We didn't pay to enter, but we did see it from afar. | Google Maps
I would also recommend walking along the water and if you're up for it, you can hike the Sentier du Littoral! | Google Maps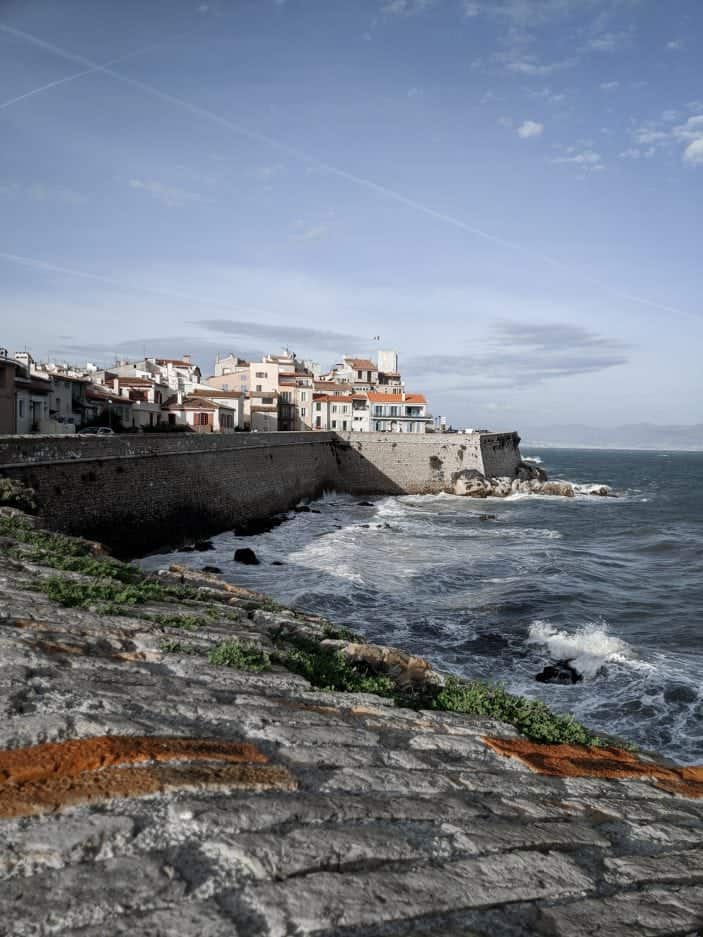 Monaco
Monaco was a very short stop for us. We really wanted to visit the city, but unfortunately the weather was already bad as the big storm was coming. It was raining and was VERY windy. So we just walked around the city for a few hours.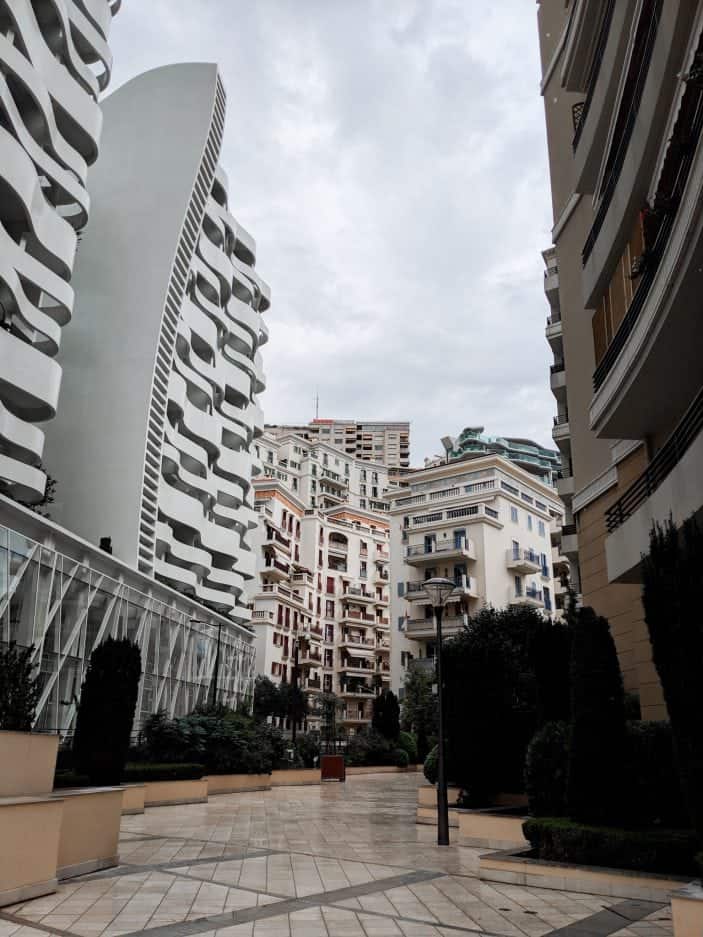 Things to do in Monaco:
Casino Monte-Carlo: An upscale and famous casino. We didn't go inside of course, but it was worth seeing! | Google Maps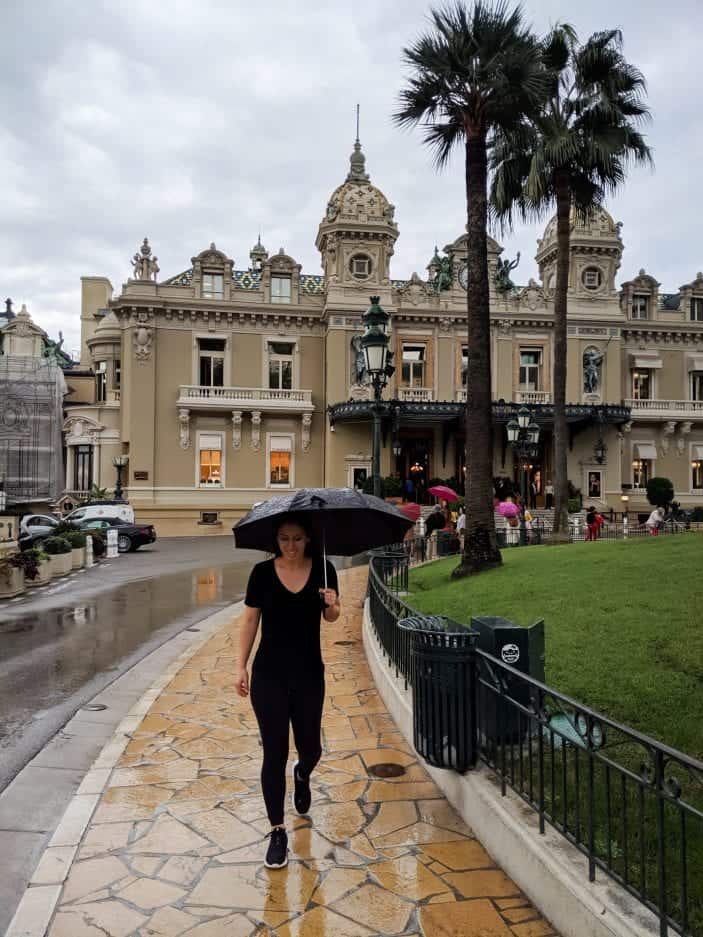 Opéra de Monte Carlo: Connected to the casino and also famous. We just saw it from the outside, but it was beautiful. | Google Maps
Prince's Palace of Monaco: The prince of Monaco's 13th-Century residence. Another beautiful building (just like everything else in Monaco!). You can also get a nice view of Monaco as you climb the hill. | Google Maps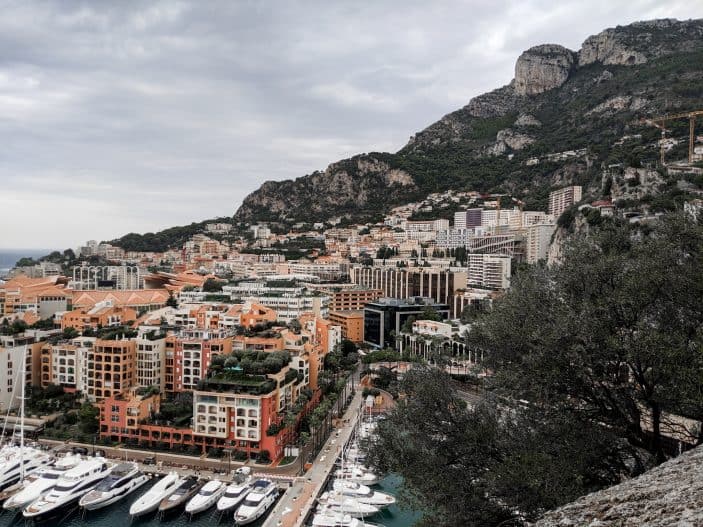 Saint Nicholas Cathedral: A Romanesque catholic cathedral. Another beautiful building. | Google Maps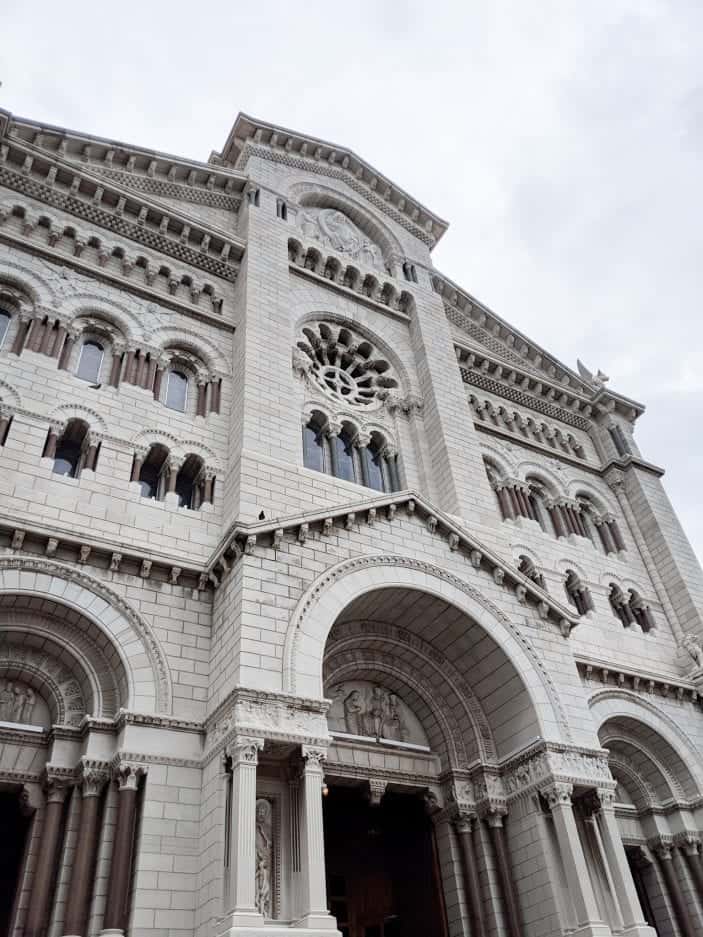 Just walking around the city is an activity in itself. Monaco is so rich and beautiful.
Nice
Nice was my favorite destination in the south of France. It's a beautiful city next to the water. We spent an afternoon there, then ended up spending the night a few days later as one of our trains was cancelled. So we had a good two days there and I loved it!
Things to do in Nice:
Castle Hill: Go for a walk in this hilltop park and get a great view of the city and the beach (see the photo below). It's just a short walk from Old Nice.| Google Maps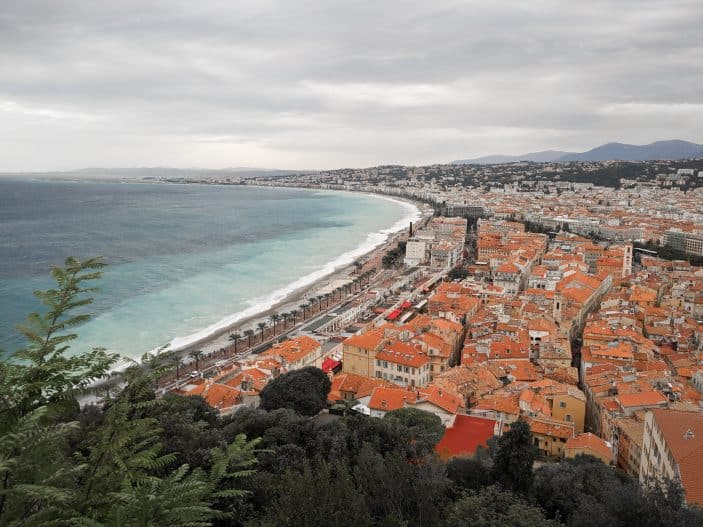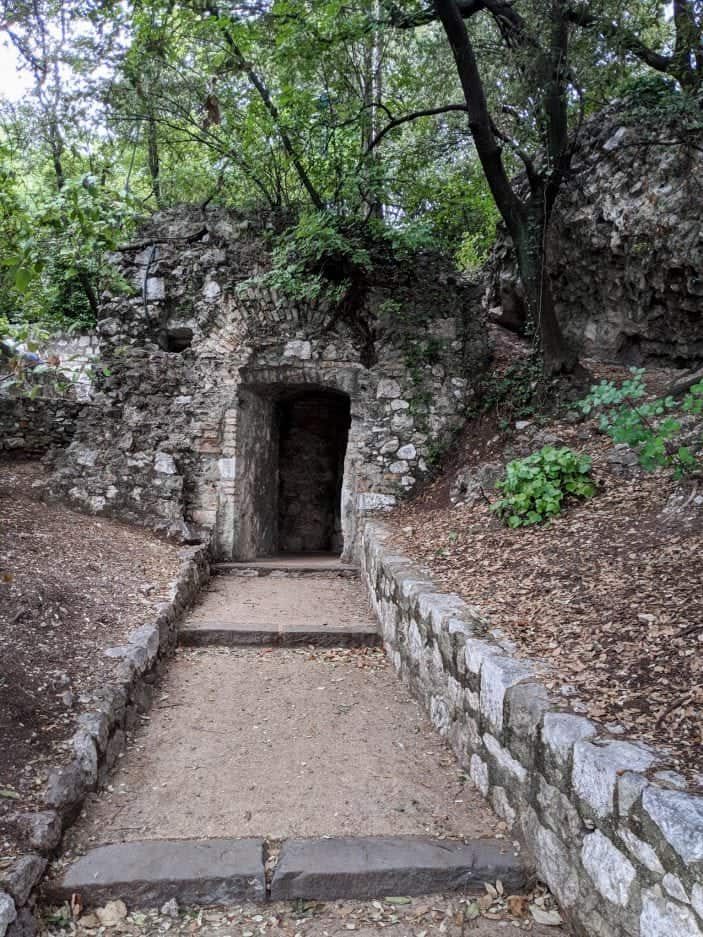 Old Nice: An old neighborhood with narrow cobblestone streets and lots of little shops. We had socca and gelato here as we walked around the old streets.| Google Maps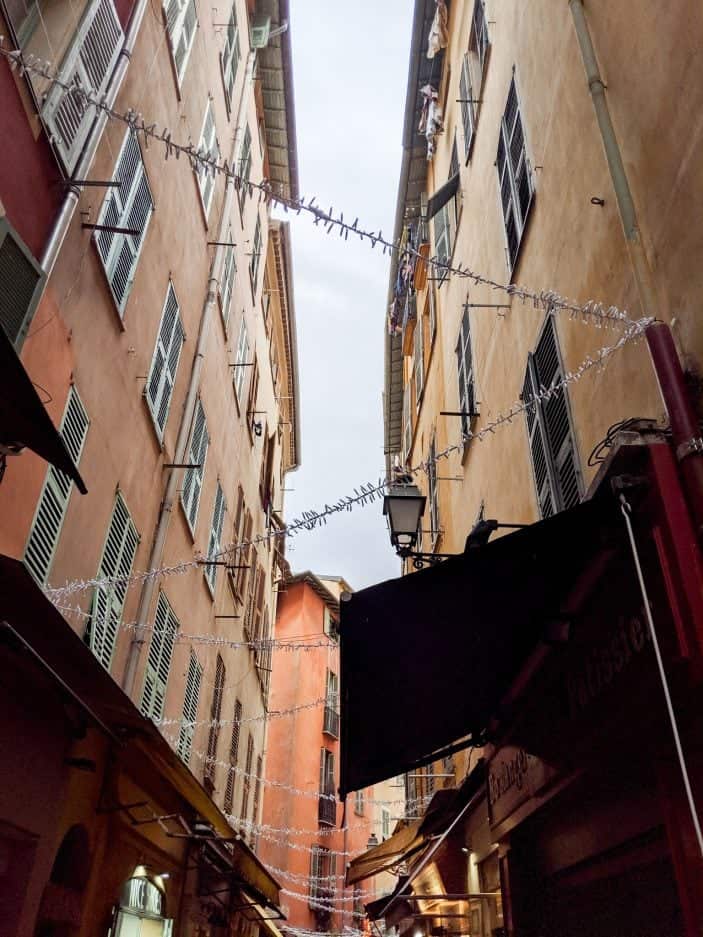 Nice Cathedral: This cathedral is right in the middle of Old Nice. You can also enter at no cost! | Google Maps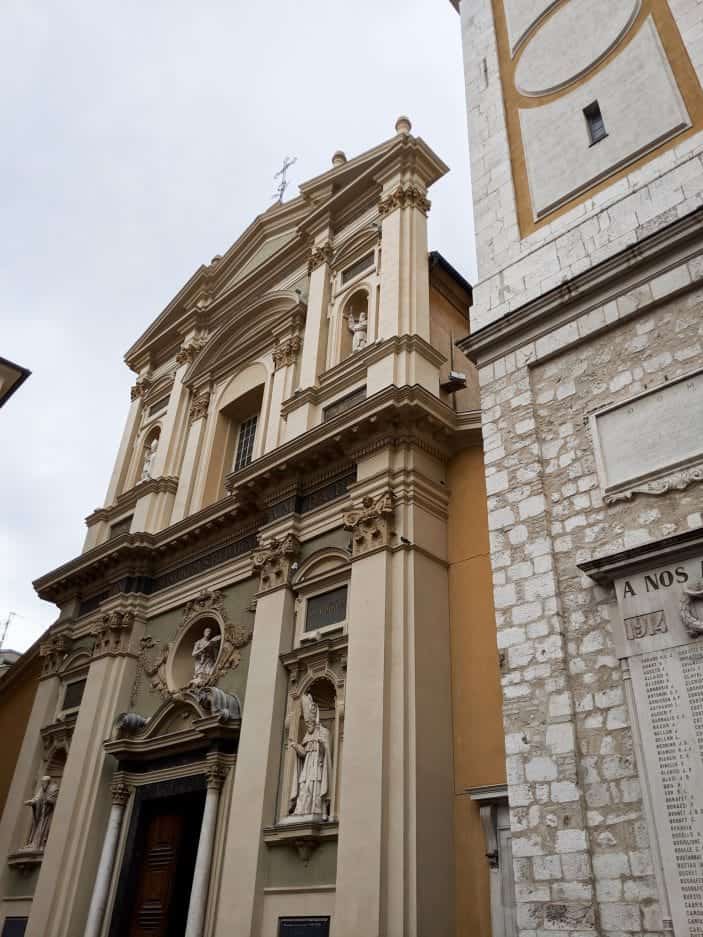 Promenade des Anglais: Go for a long 7km walk along the beach. Or just do part of it like we did. | Google Maps
Tête Carée: This wouldn't be the first thing on my list, but it's a pretty cool concept. This "square head" is part of the library. | Google Maps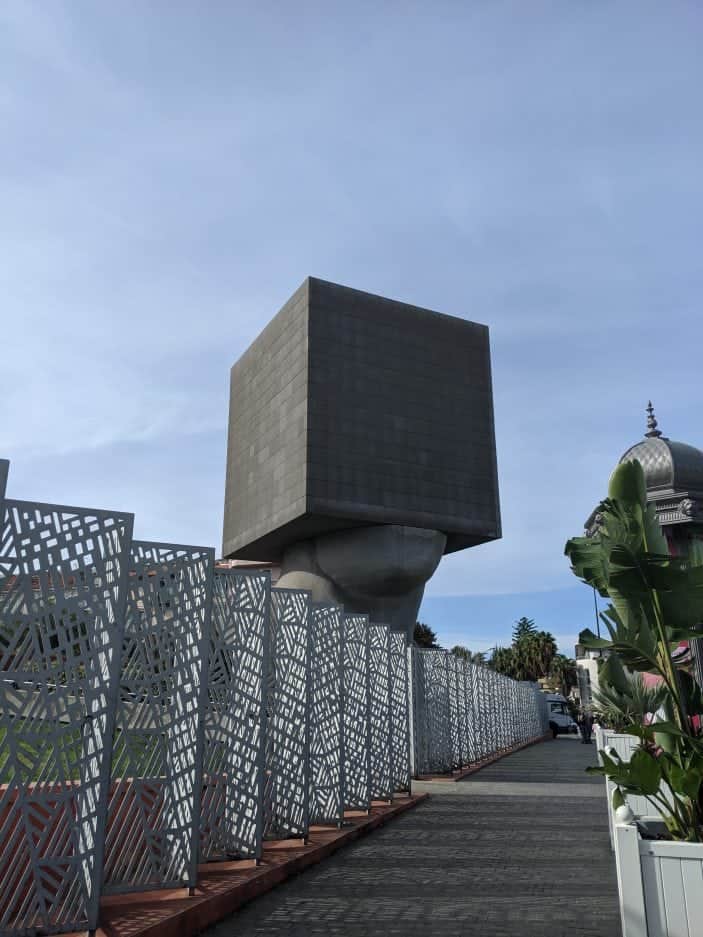 Where to Eat Vegetarian in Southern France
Marseille:
La Bougnette: For vegan pizza. This small pizza place was one of the only restaurants open when we arrived late in Marseille. We stopped here for a quick bite and they happened to have vegan pizza (which was good!). They also have many vegetarian options. | Google Maps
Café L'Ecomotive: This one I wouldn't really recommend, but we did stop here in Marseille as it was one of the only vegetarian spots open. It was crowded and the food was just okay. What we had: Polenta with tofu and a slice of quiche. | Google Maps
Antibes:
The Green Burger Factory: For vegan fast-food, including good veggie burgers and fries. I had their classic veggie burger and Shaun had their falafel burger. Both were good, but I liked mine better. Hah! It was our first time having fries in Europe and we really enjoyed it. Definitely good vegetarian comfort food. | Google Maps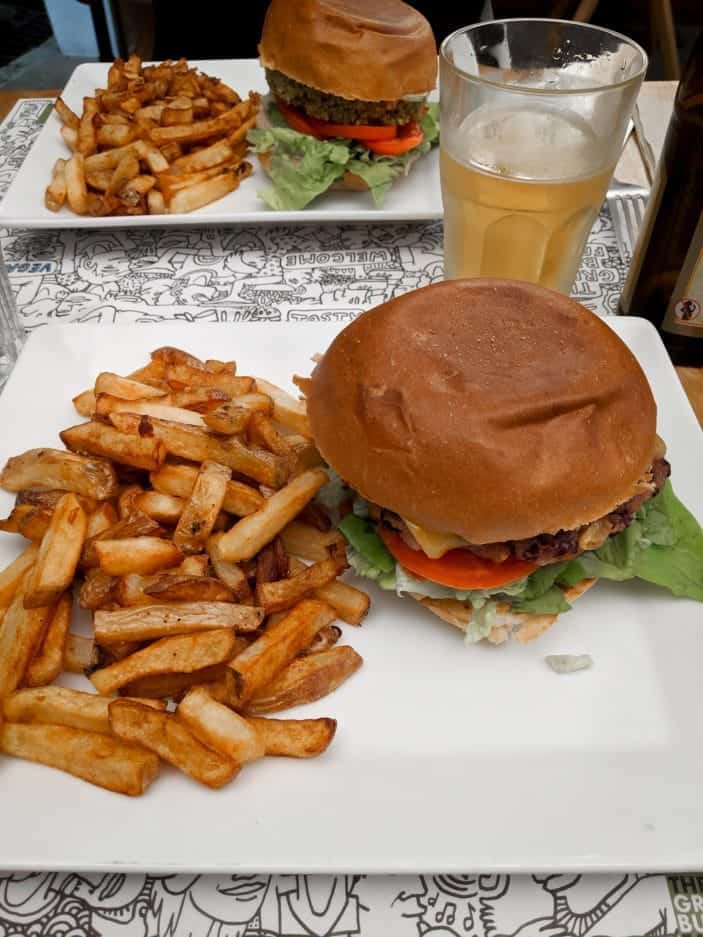 Nice:
Paper Planes: For nourishing vegan food. This is one of the healthiest restaurants we've been to. It's filled with colorful smoothies (that aren't just juice), granola, avocado toasts, vegetable bowls, falafel wrapped in a buckwheat pancake, curry and more. We actually came here twice. Once for lunch and again another day as we waited for our train in the morning. What we tried: Curry, falafel wrap, pinky smoothie, coffee, matcha latte and raw chocolate clementine tart. It was all incredible. | Google Maps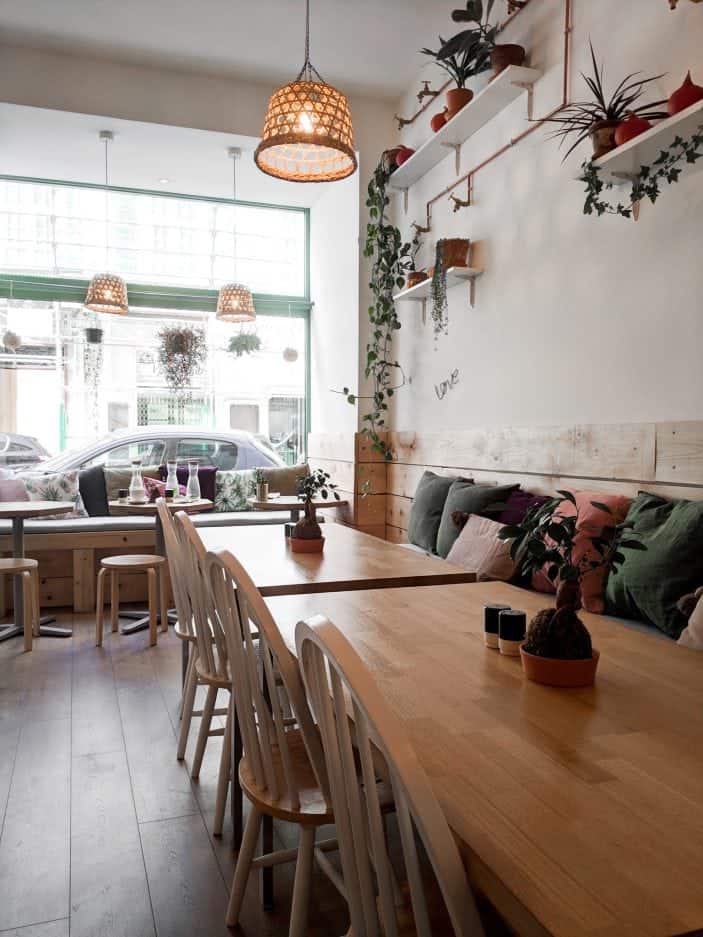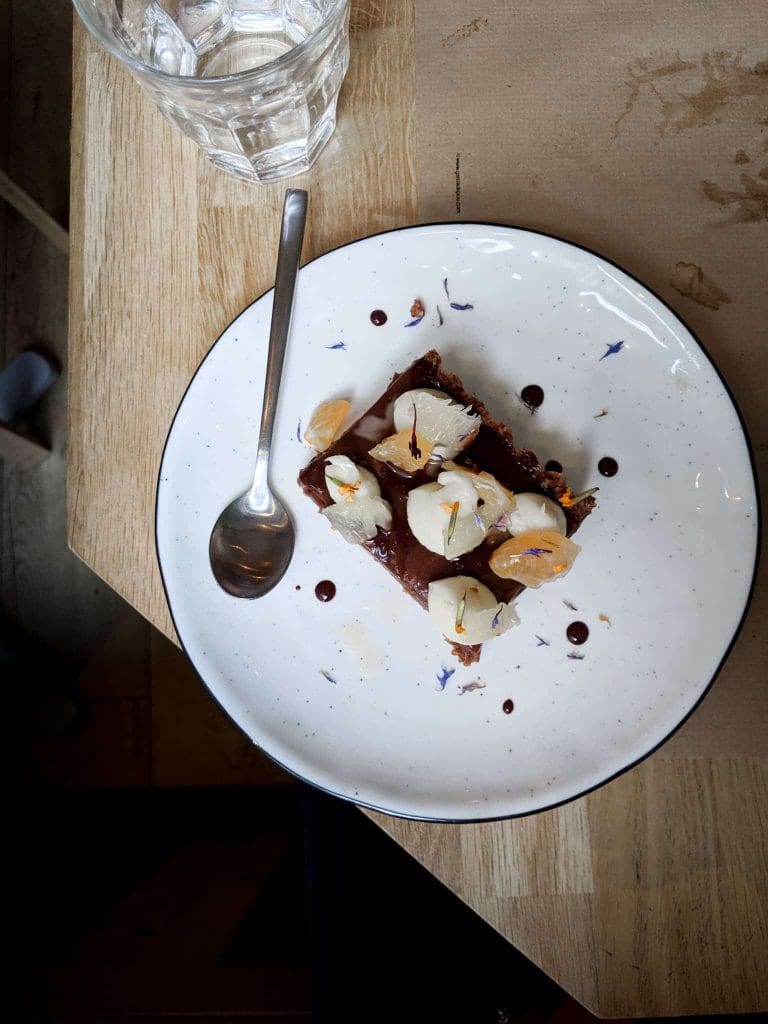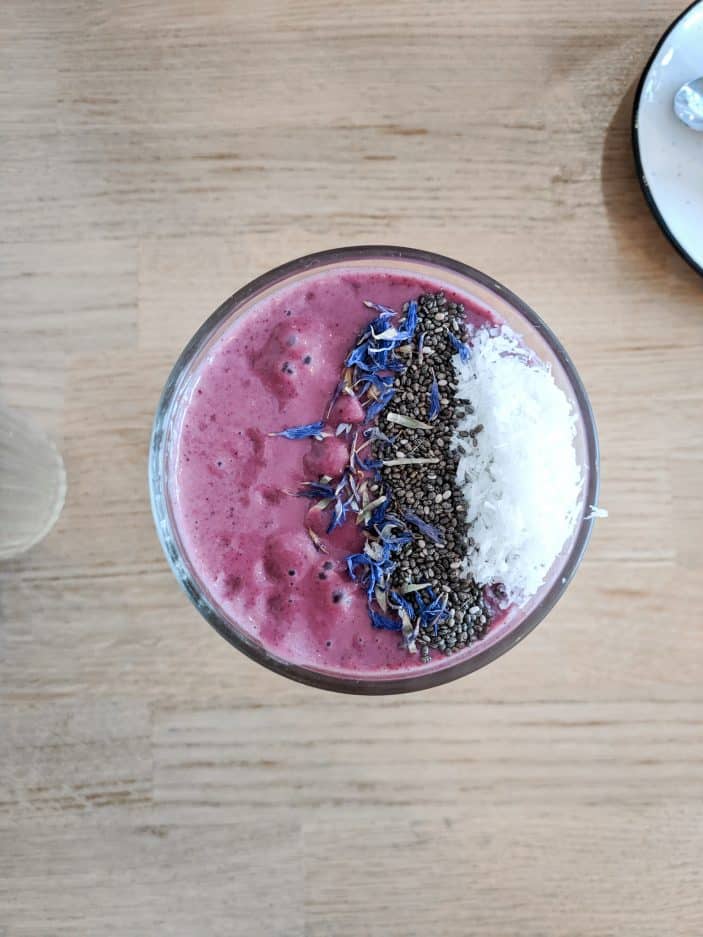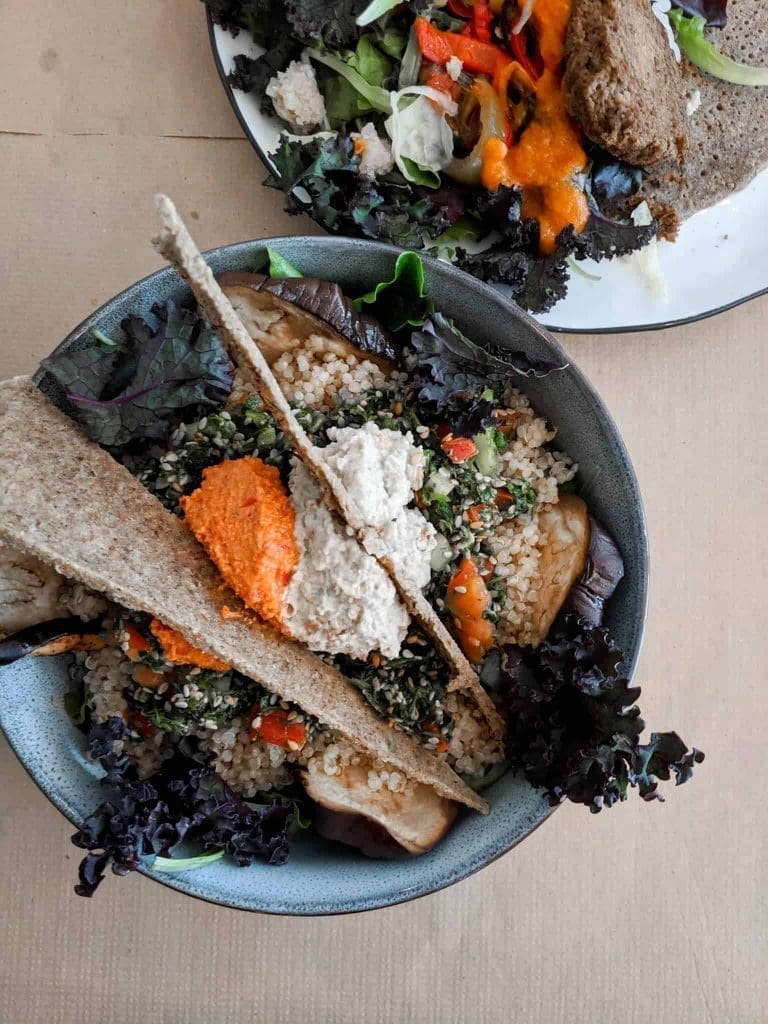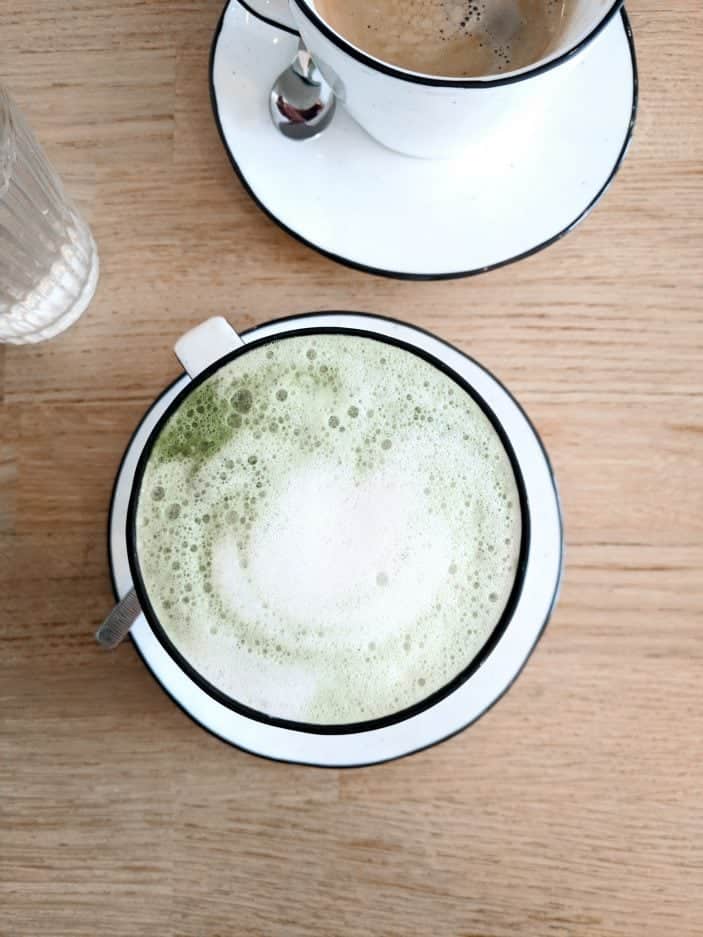 Not Dog: For a quick inexpensive bite. They serve vegan hot dogs with excellent toppings and the best homemade buns. Again, we came here twice. It was Shaun's favorite and I have to agree. They were delicious! | Google Maps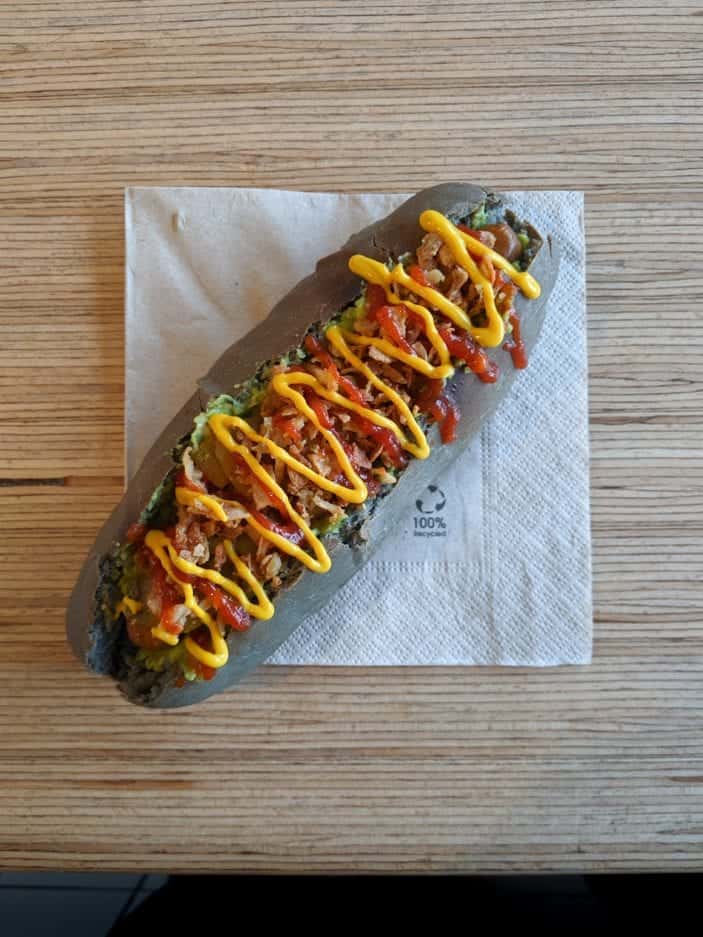 Vegan Gorilla: We didn't get to eat here, but it has a lot of good reviews and it was on our list. Their schedule didn't work for us, but it's worth a try if it works for you! | Google Maps
Koko Green: This is another one that I wanted to try, but they were closed the entire time we were in Nice (for events). This one also has a lot of good reviews and offers a variety of healthy vegan bites, a lot of them being raw. I was looking forward to trying some raw treats, but maybe next time! | Google Maps
Gelateria Azzurro: As I was looking for the best gelato in Nice, this one came up. It's situated close to the cathedral in the center of old Nice. They also happen to have some very good vegan options! We shared a cup of their banana Nutella (vegan other than the Nutella) and their vegan dark chocolate gelato. Both were incredible and so perfectly rich. | Google Maps
Bonus: Try Socca. You can find some in many small restaurants in Old Nice.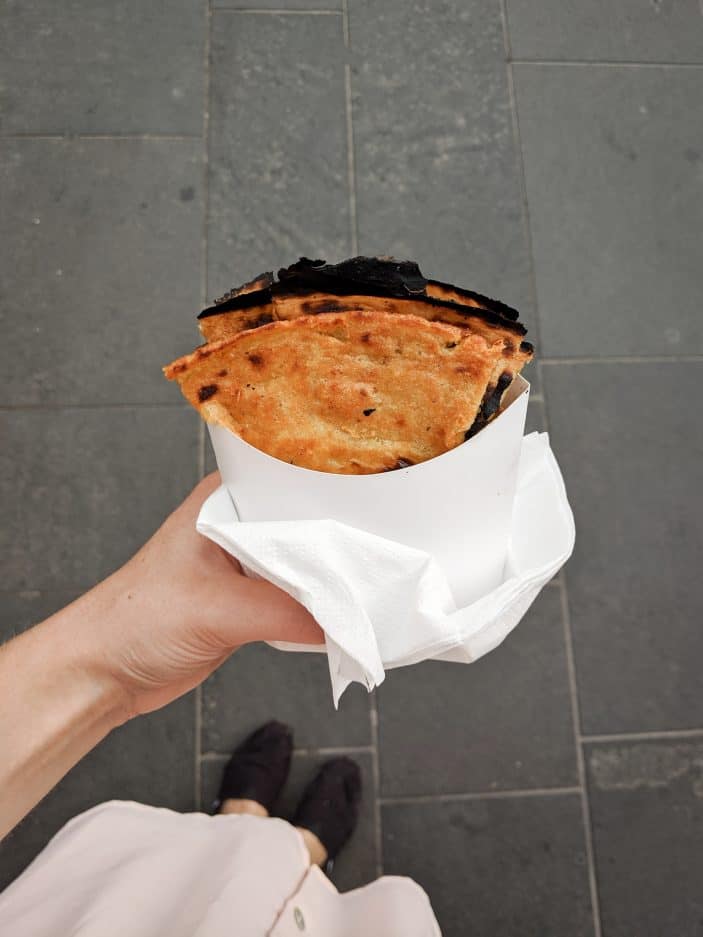 Here's a Map of our Favorite Sights and Vegetarian Restaurants:
And that's it! 1 week wasn't enough to experience all that the south of France has to offer (there's still so much I want to see), but we loved it.
Find my Europe guide here with all the details on our 3 months backpacking through Europe.