Healthy Road Trip Snacks and Meals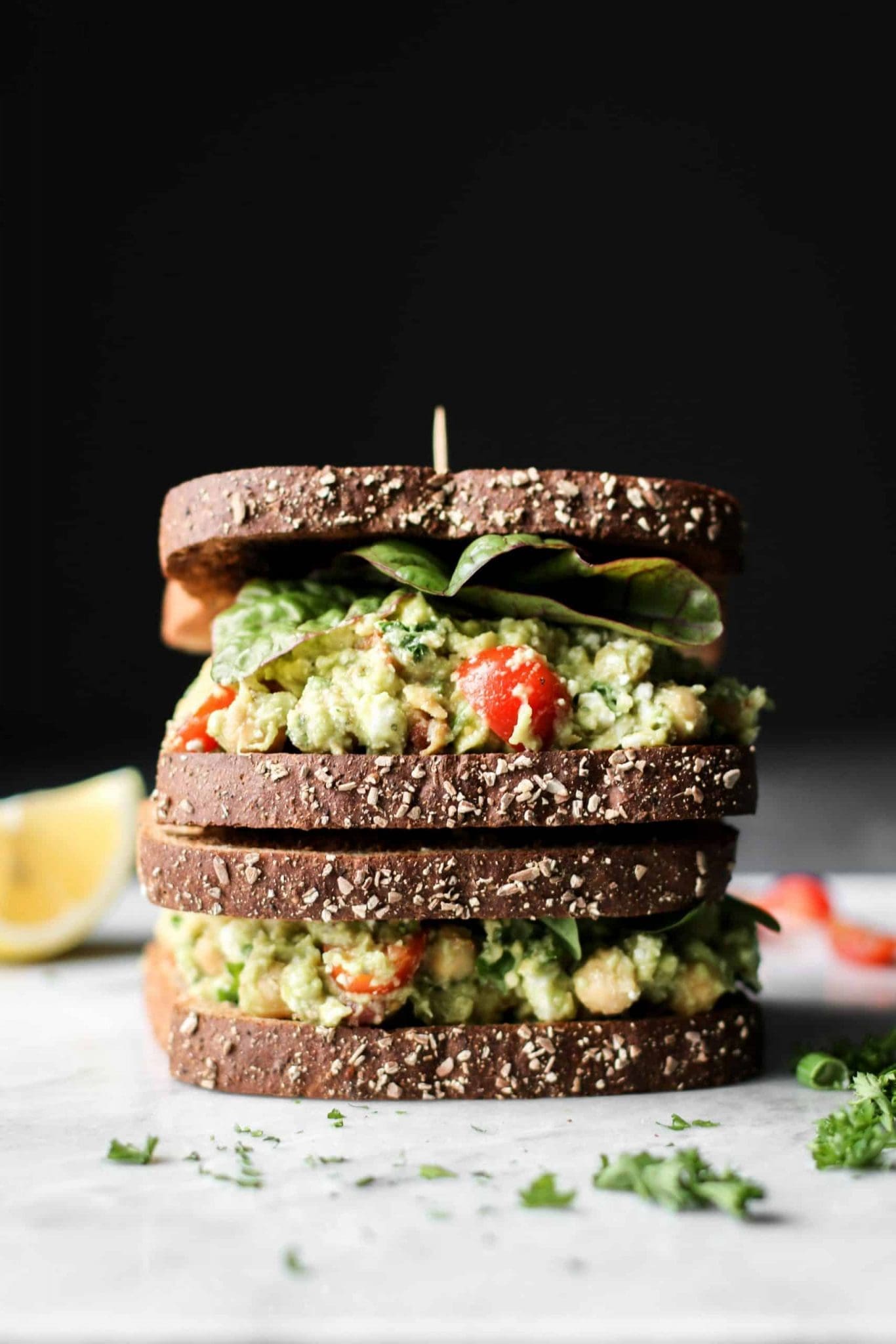 We're on day 3 of our road trip from New Brunswick to British Columbia. The biggest road trip we've ever done, twelve days on the road. As I'm finishing this post, I'm in a small Air BnB in Ottawa after a great Canada Day yesterday in our capital city.
During our road trip, we're doing a mix of camping in National and Provincial parks and sleeping in Air BnB's in a few big cities. Since we're passing through large cities, it makes it easy for us to stop and buy food as needed, but I do like to bring as much as we can from home to save money. Also, as we're moving across the country, I wanted to clear out our pantry before leaving without having to throw out any food. That means a lot of planning and preparation.
Here was my plan:
1. Use up what I have in my fridge, freezer and pantry as much as possible before we leave. What's left is given to family and friends or brought with us to British Columbia (if it can be kept well during the trip).
2. Make a list of snacks and meals we want to bring on our road trip.
3. Make snacks and meals using what I already have at home. For example: Energy bites or trail mix that use up my nuts, seeds and dried fruit, etc.
4. Do a last-minute grocery to buy the rest that we need for our road trip, such as prepared snacks, fruits, vegetables, etc.
5. If we run out of food during our trip, then stop at grocery stores to fill up on a few things.
6. Treat ourselves to a restaurant meal only a few times – At vegetarian restaurants we really want to try.
So that's our plan and so far, it's going great. Now, if you're looking for snack and meal ideas to bring on the road, I've written down my list of favorite road trip-friendly snacks and meals below! I didn't bring everything in this list, although we did need quite a bit of food to last us all the way to British Columbia. Hope this gives you some ideas!
Snacks:
Here's what I'm looking for in snacks: No added sugar (as always), delicious and filling. I like to make sure I have some protein and carbs available to keep me going until our next meal, especially since we're walking a lot in cities and hiking in the parks. Here are my favorite snacks:
Energy Bites
Granola Bars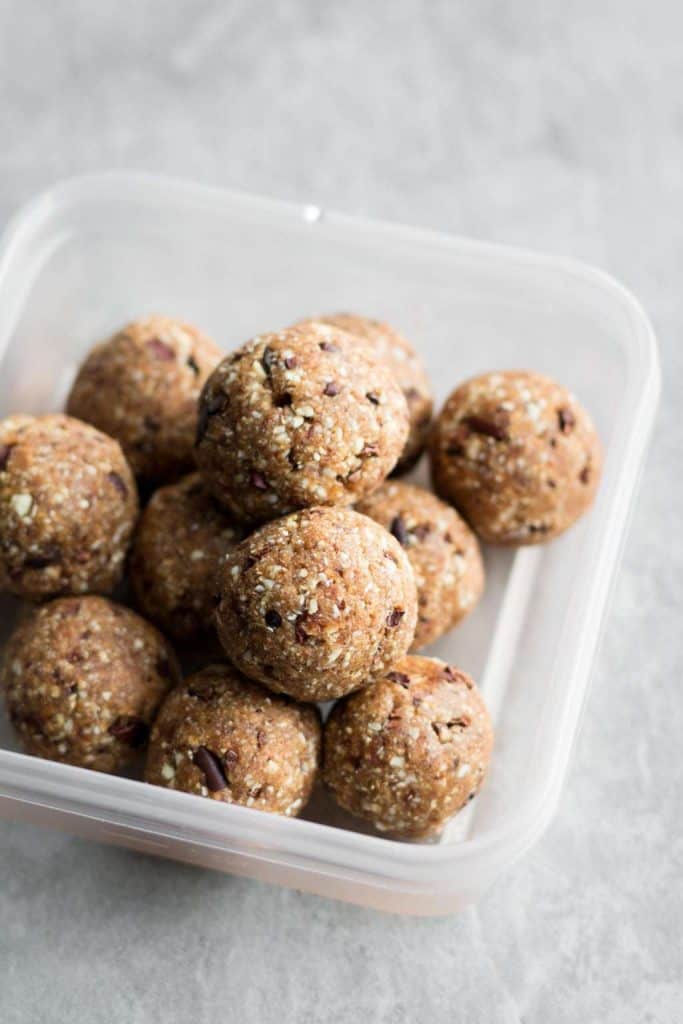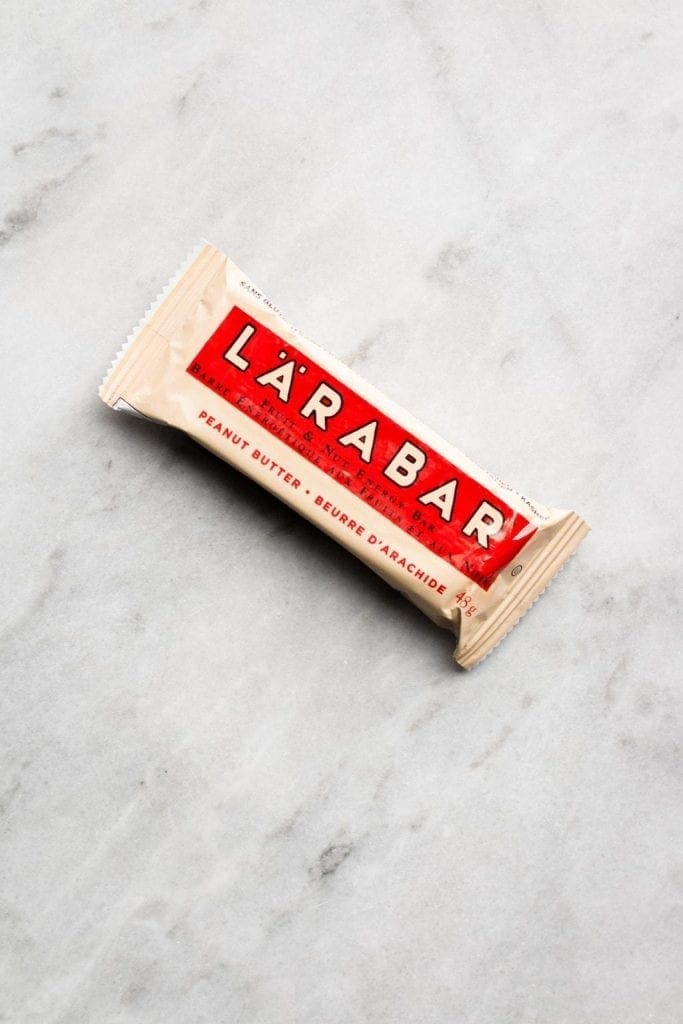 Baked Treats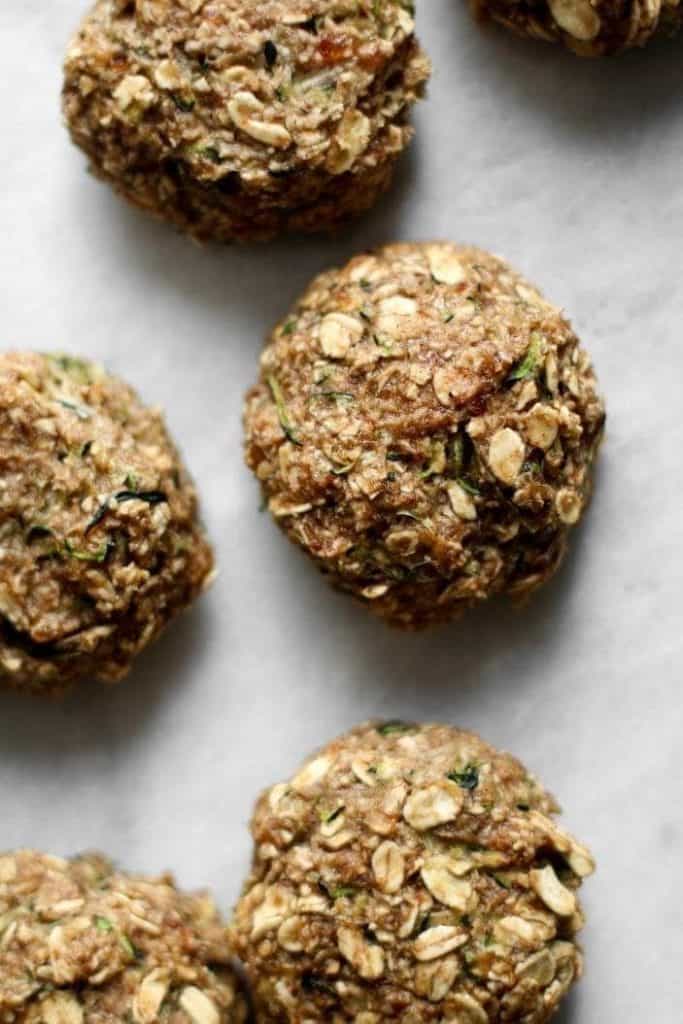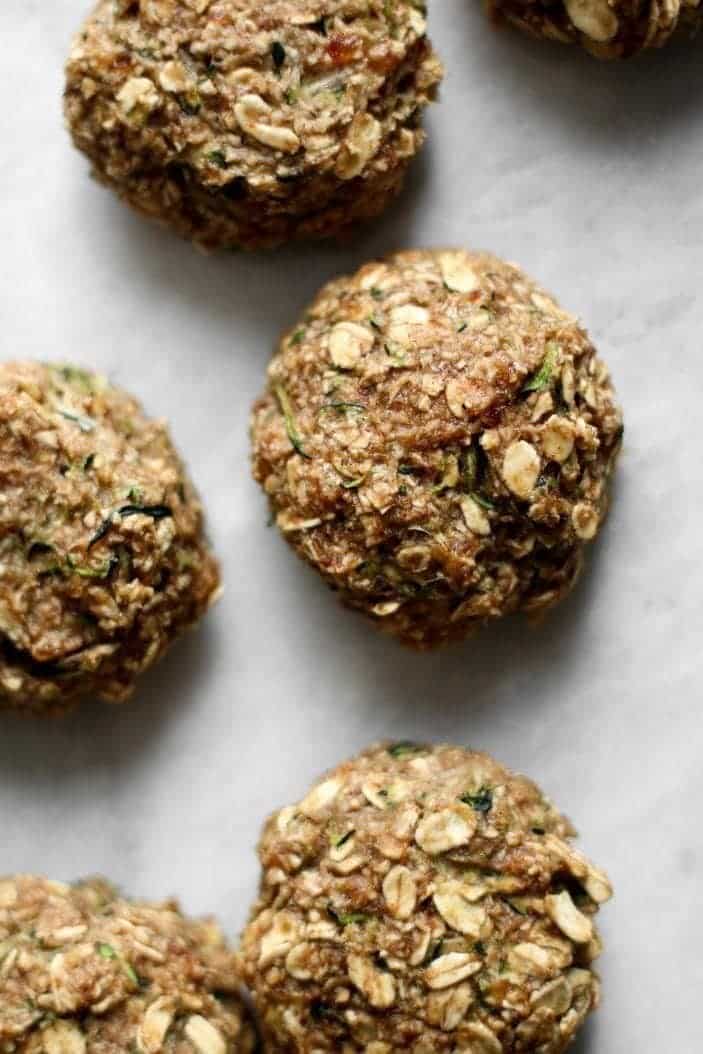 Fresh Snacks
Go for fresh fruits and vegetables that don't bruise easily and keep well in the car. Here are my favorites:
Baby carrots
Snap peas
Cucumbers
Apples (alone or with PB)
Berries (to be eaten in the first days)
Grapes
Grape tomatoes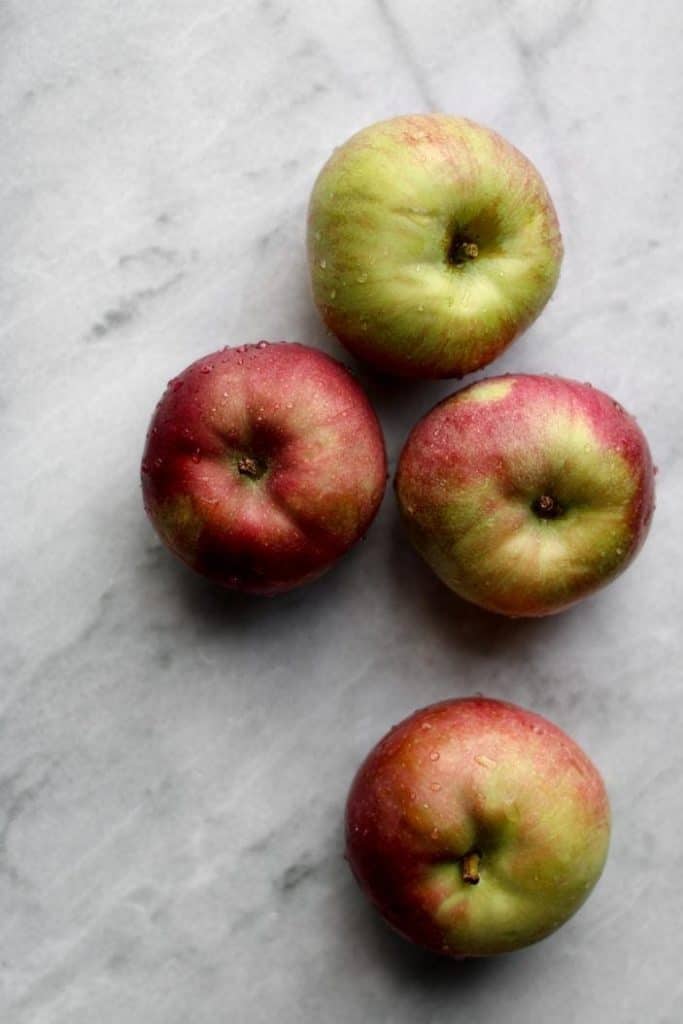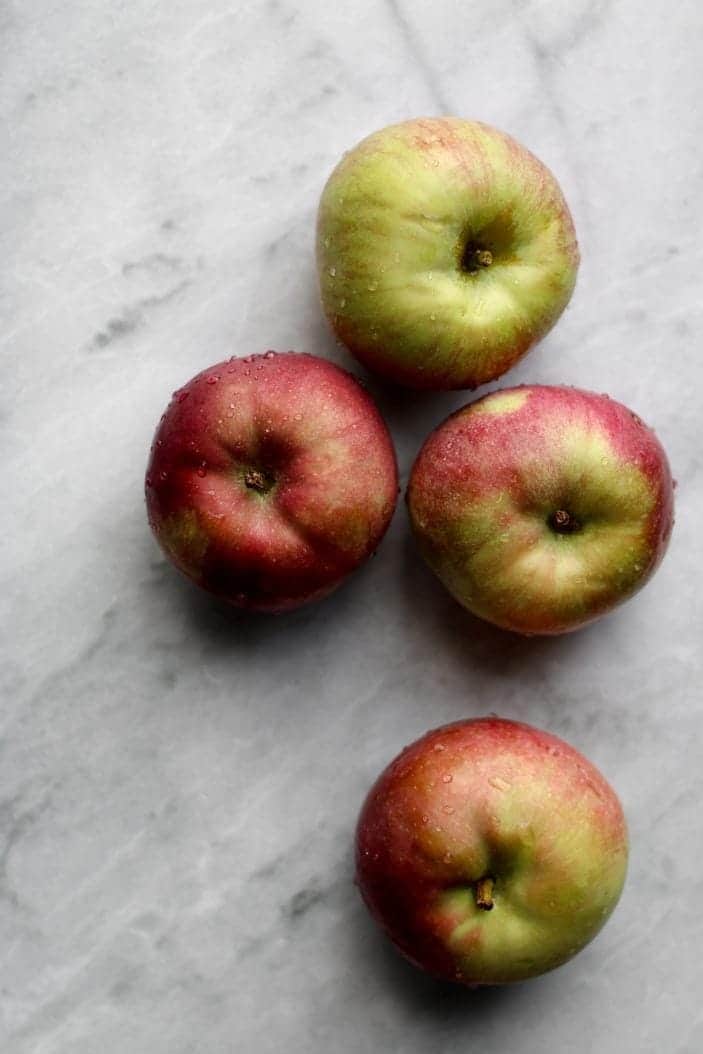 Savory Snacks
Crackers (I love these) – To serve with nut butter (or cheese or hummus if you have a good cooler).
Popcorn – My favorite healthier store bought brand is Skinny Pop or you could pop your own and keep it in sealable bags.
Roasted chickpeas – I love these!
Nuts and seeds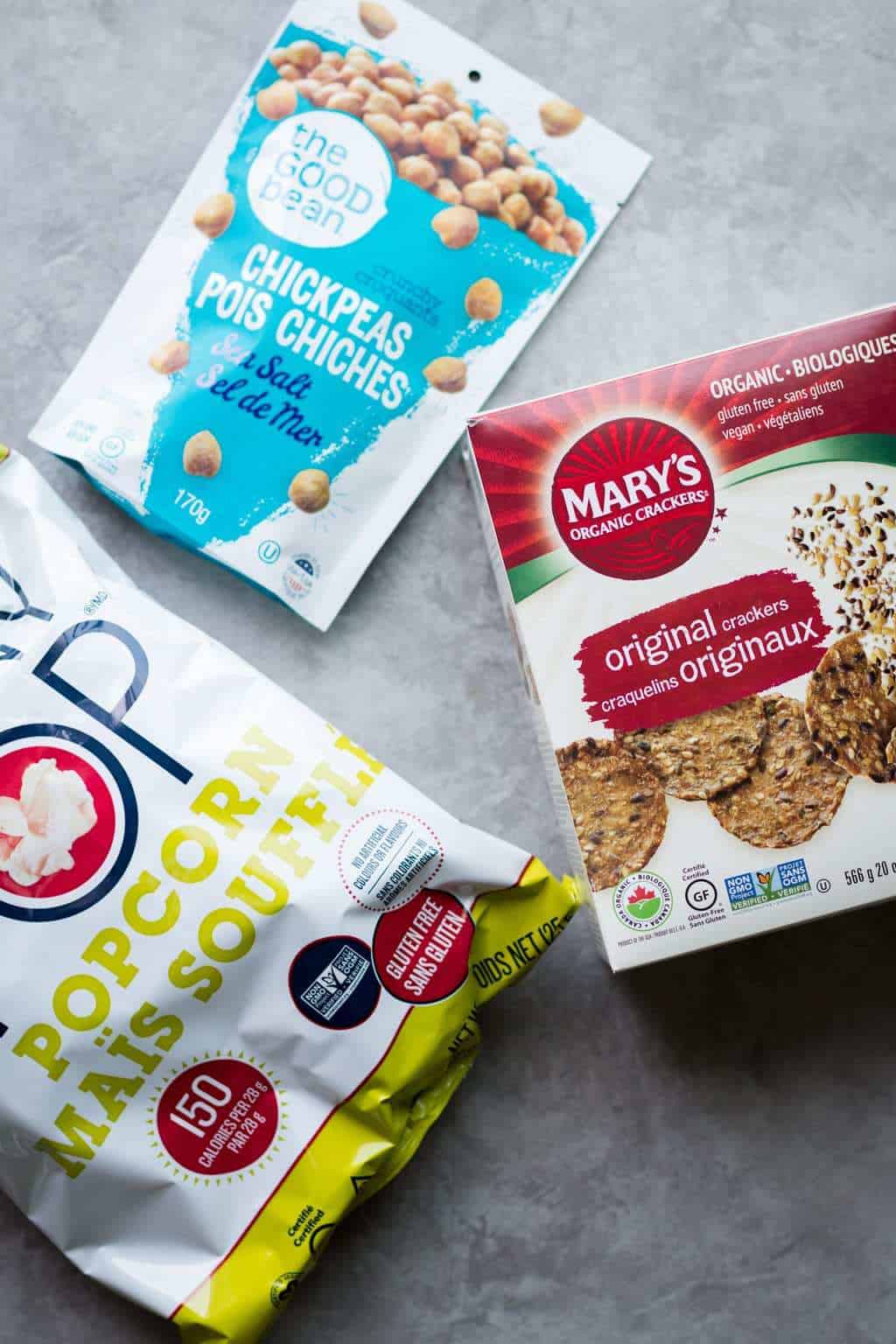 Other
Dates stuffed with nut butter
Dried fruits, such as raisins, apricots, figs, etc.
Trail mix – Store bought or mix in your favorite nuts, seeds and dried fruits.
Unsweetened applesauce
Chia pudding topped with fruit (if you have a good cooler)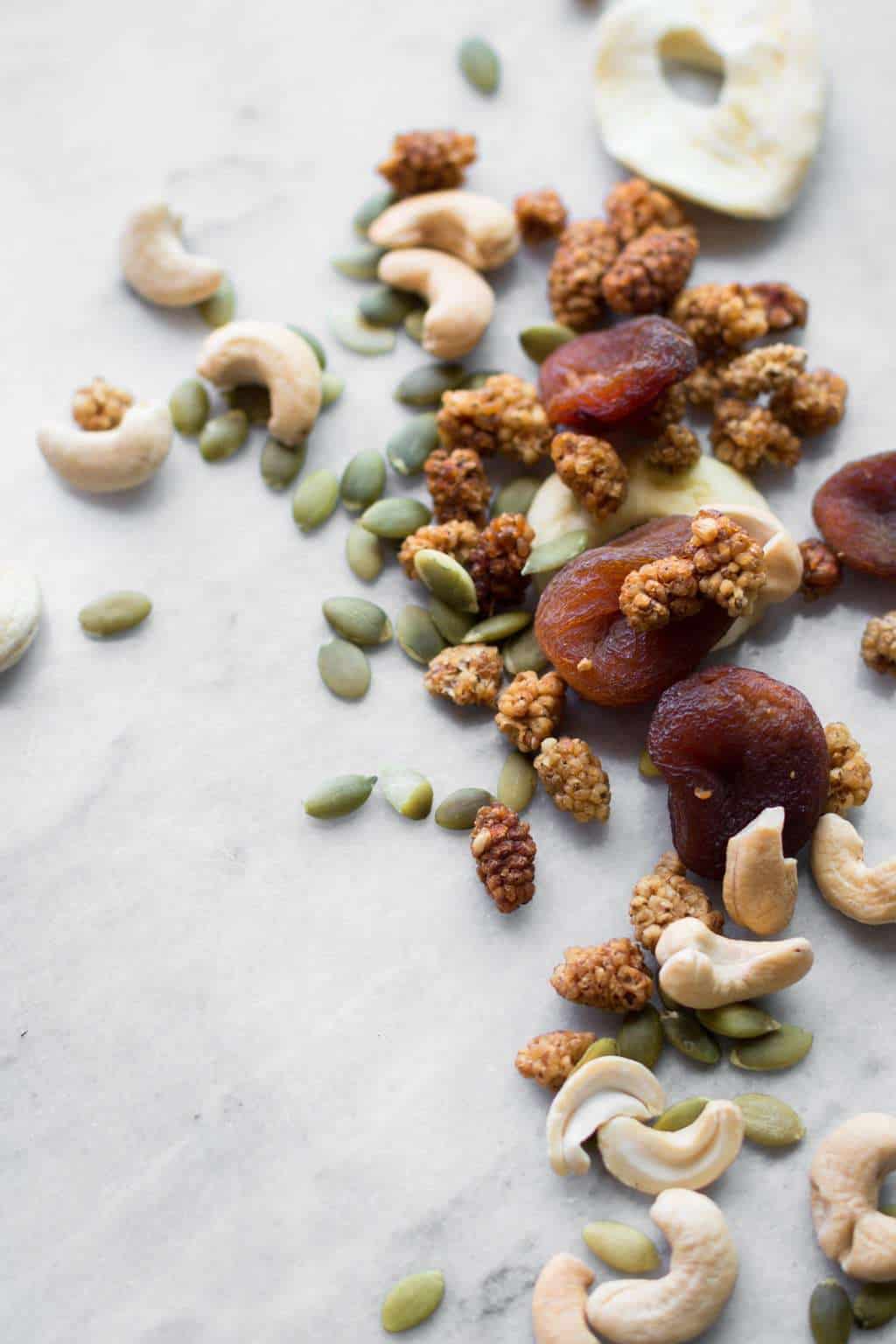 Breakfast:
Breakfast is usually something simple. I tend to eat the same thing almost every morning at home, so things don't change much when I'm on the road. I like to also have some protein and fiber at breakfast to keep me full for hours and some fresh fruit, either in my oatmeal or on the side.
Overnight oats sweetened with banana and topped with nut butter – Prepare it the night before and let it soak in your cooler.
Whole wheat bread or bagels – To serve with nut butter or avocado
Date-sweetened granola + milk (shelf-stable) or plain Greek yogurt if you have a cooler
Store-bought cereal – My favorites are Fiber One and Power O's cereal
Fresh fruit
Milk – I buy unsweetened plant-based milks that are shelf-stable. Unsweetened versions don't come in individual portions around here, so I buy the 946ml packs and once I open it, I store it in the cooler and try to drink it within 2 days.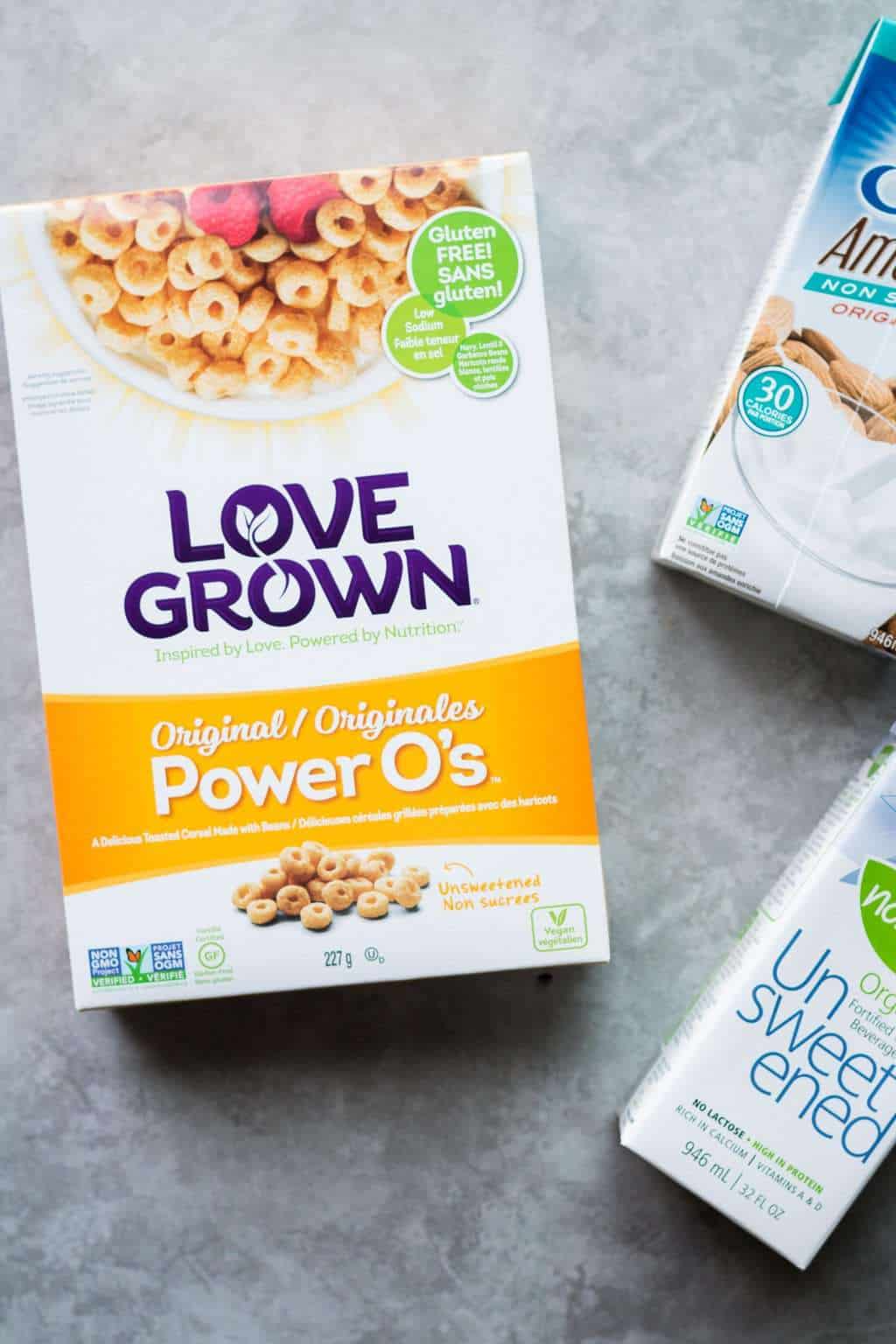 Lunch and Supper
While I don't worry about eating perfectly healthy on vacation, I do like to make healthy choices when possible. I do try to incorporate some vegetables, healthy protein and whole grain carbs into my meals.
Also, in our Canada road trip, we don't have a camping stove and for that reason, we aren't cooking anything along the way. However, I did bring a few things that was kept in our cooler and we made sure to eat these things first, such as chickpea sandwiches. Nothing fancy! Some days, we treat ourselves to a meal at a restaurant if there's something good around, but to save money, we limit this. Here are some of my favorite meals while on the road, some that require cooking or a cooler and some that don't:
Pasta salad or quinoa salad – Could be prepared at home, then kept in the cooler and eaten in the first days.
Avocado toast or sandwich
Canned chickpeas + balsamic vinegar + salt and pepper
Chickpea salad sandwiches or hummus sandwiches (if you have a good cooler) – Keep the chickpea salad sandwich filling in a container and assemble before eating.
Tuna sandwich – Use canned tuna and a bit of plain yogurt instead of mayonnaise!
Whole wheat pasta + sauce – If you have a camping stove, you could boil some pasta and serve with a healthier store-bought jarred tomato sauce.
Campfire nachos with canned black beans, salsa, veggies and cheese (if camping along the way).
Rice and lentil mix – It can be kept at room temperature and cooked in a small pot if you have a camping stove.
That's it! I hope this gave you some inspiration for your road trips this summer. Of course we didn't bring all of this with us on our road trip, but it's good to have some options.
Note that I don't worry too much about eating a perfectly healthy diet when I'm on vacation. Yes, what you see above are all healthy choices, but I won't stop myself from enjoying a good meal at the restaurant if I feel like it. Maybe I'll skip the vegetables at supper one day. It doesn't matter. What matters is the big picture. It's okay to enjoy a treat sometimes, as long as you generally eat a healthy diet. There's always place for treats, whether on vacation or not.
With that, I hope you'll get the chance to enjoy a road trip (or several) this summer. What are your favorite meals and snacks on the road? Let me know in the comments, I would love to know!