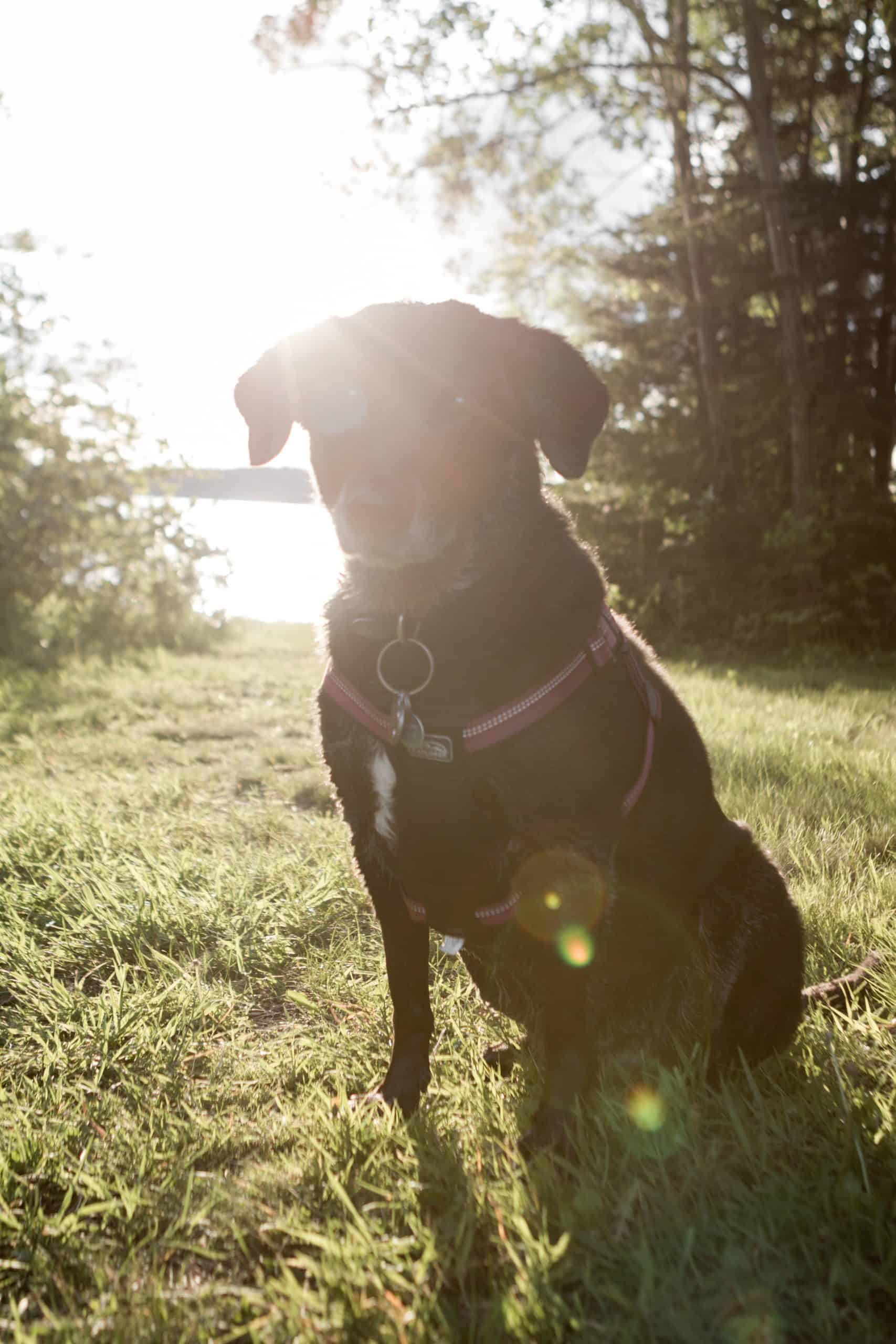 As I reflect on my June favorites, I realize how busy this past month has been. Every minute of every day was planned and I didn't stop until I went to bed at night, sometimes later than my usual early bedtime. Needless to say that Shaun and I are exhausted, but happy. Why are we so busy? Well, not only are we working our usual full time jobs and running this blog, but we've been planning and packing for our big move to British Columbia. Leaving New Brunswick is bittersweet, but we're so excited for our new adventure!
This weekend is our last weekend in NB and we're driving to Moncton to spend time with family and friends. My weekend is packed, but I wouldn't want it any other way. Shaun and I are eating at our favorite restaurant one last time before leaving, we have a big family dinner planned, I'm spending time with friends and my dog… The photo you see above is my sweet little Lola. She came to visit me in Saint John with my mom this week and I had to squeeze in a photo of her in this post!
Our busy schedule is making it a little difficult to test new recipes, especially since I'm emptying the kitchen and making weird meals with what I have left. However, I do have a few blog posts planned from now until we get to our new apartment mid-July.
For now, I'll leave you with my June favorites.
Our Move Across the Country
As I mentioned, Shaun and I are getting ready to travel across Canada to our new home in BC. Of course this is the big news this month. 12 days on the road, passing through Quebec, Ontario, Manitoba, Saskatchewan, Alberta and finally British Columbia. What an adventure! You can read more about our move to BC in this blog post. I'm also planning on sharing photos and details of our trip on the blog in July. Finally, make sure to follow along on Instagram where I'll be sharing lots of photos and videos in my Insta stories!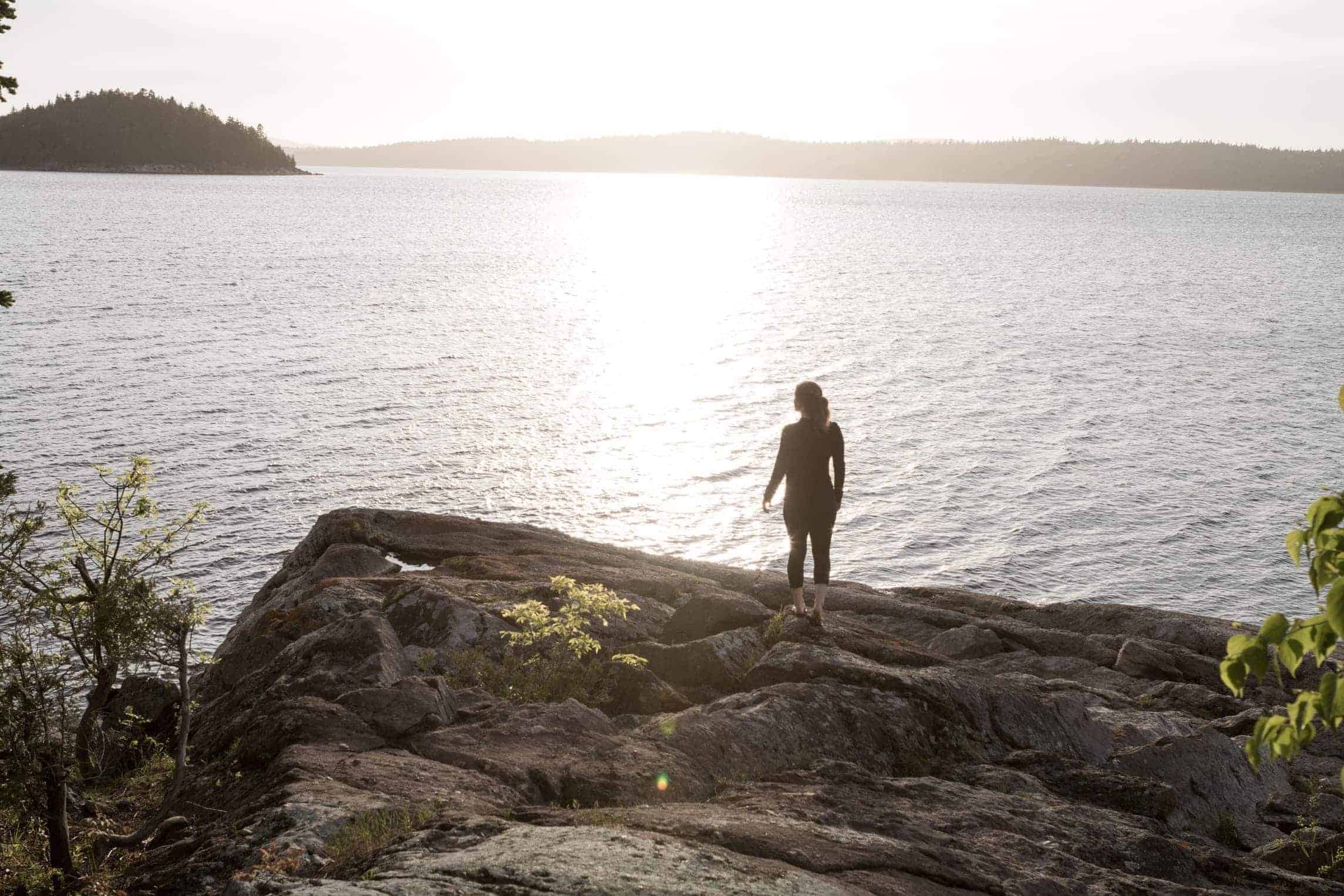 Currently Reading
This month, I'm reading Two by Two by Nicholas Sparks. It's been a long time since I last read a Nicholas Sparks book (or a romance, really), but it's summer and I felt like a light read. Plus, the book has been in my library for almost 2 years and I wanted to read it so that I didn't have to bring it with us to BC. One less thing to bring!
Our last week in New Brunswick
Before leaving for BC next week, there are a few things I made sure to do one last time before saying goodbye to NB (I know we'll be back, but not for at least one year!). Here is my list of things to do in NB before I leave:
Eat one last time at Calactus Café
Try the new vegetarian restaurant in Saint John (Vegolution)
Walk on Parlee Beach
Hike at Irving Nature Park
Hike at Rockwood Park
Spend time with friends and family
Walk and cuddle with our family dog Lola
Spend an evening in my parents' hot tub (yes!!!)
What I wish I had the time to do before I leave:
Hike Mount Carleton
Hike the Fundy Footpath
… Then again, I'll have far better trails and mountains in BC!
New Video
I recently shared two new videos on Youtube and trust me, you need these recipes in your life. If you haven't already, subscribe to my Youtube channel, I have new videos coming each month!
5-Ingredient Cookie Dough Bites
Vegan Month Recap
My vegan month is now over and I have to say, June has been almost vegan as well. When introducing my vegan month, I mentioned that I wanted to cut back on dairy to see if it makes a difference on my acne… Well, it did. As soon as I ate cheese again, my acne came back (it's not severe or anything, but just enough to affect my self-esteem). So that has encouraged me to avoid cheese this month as well. I have introduced the occasional eggs, plain yogurt and a rare salmon, but I can honestly say that I love eating vegan. You can read more about my vegan month experience here. I'm also working on a blog post that covers a few things you should know before starting a vegan diet, so stay tuned!
Favorite Summer Recipes
There are a few recipes from other bloggers that I love to make every summer. Here are they!
Peanut Butter Swirled Chocolate Fudge Popsicles
Crowd Pleasing Vegan Caesar Salad
Favorite June Recipes from the Blog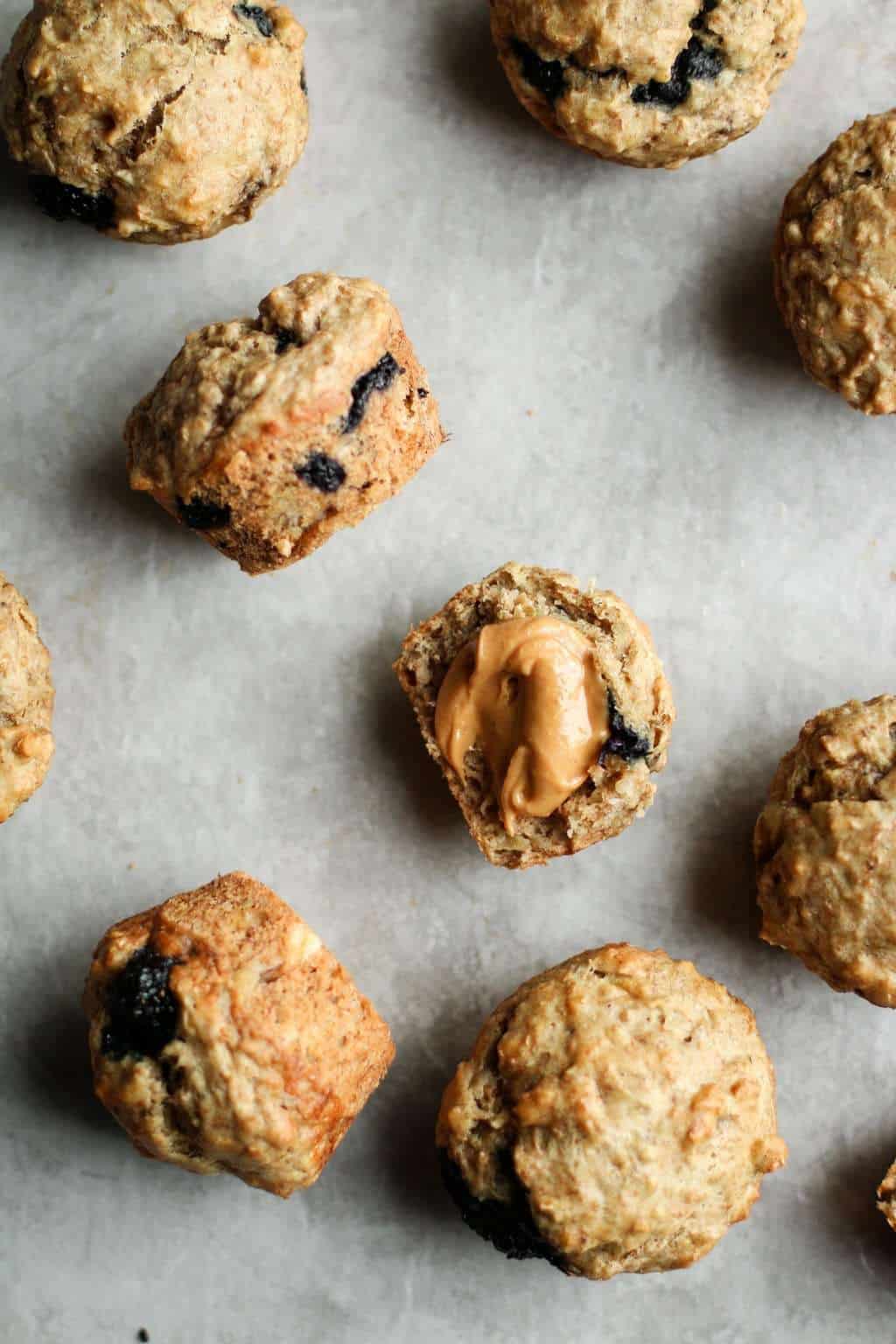 Sugar-Free Peanut Butter & Jelly Muffins – I've been making banana muffins non-stop over the last few weeks to use up our flour before leaving. I'm not complaining about it one bit.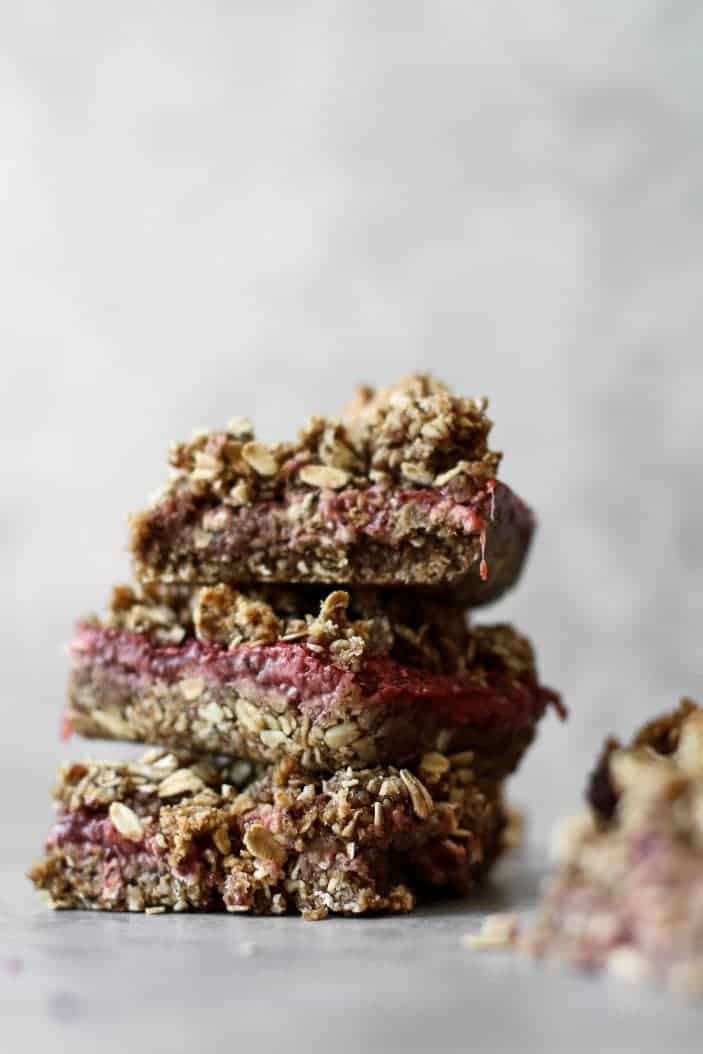 Nut-free strawberry vanilla crumble bars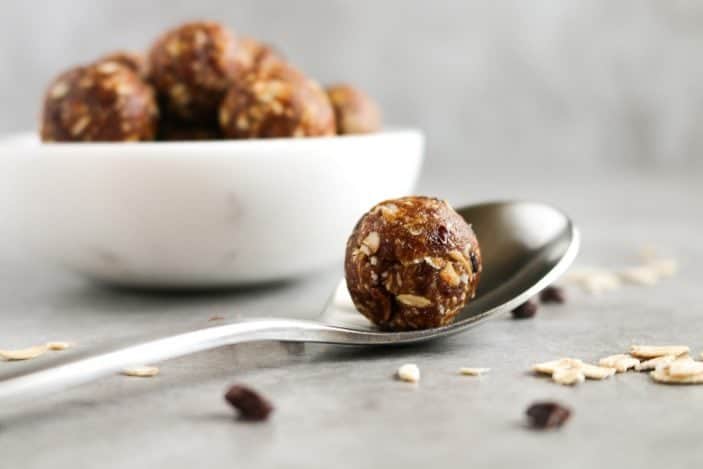 Peanut butter cookie dough bites – I'm bringing these on the road with us to BC!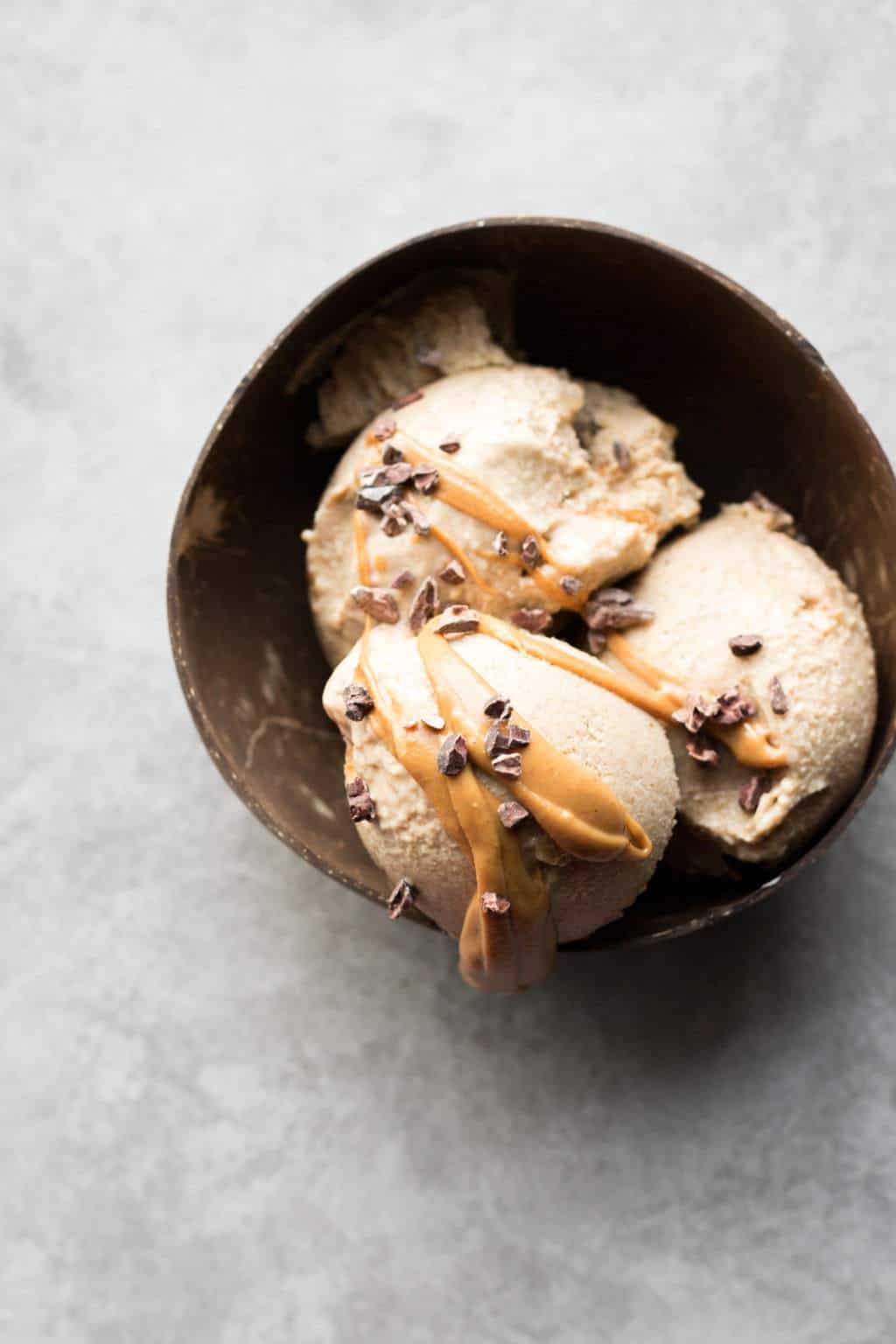 Chickpea-nut butter ice cream – You guys have been going crazy for this recipe. I'm so happy you love it too!
Finally, it was summer solstice yesterday, so happy first days of summer!