Our Road Trip Across Canada – Part 1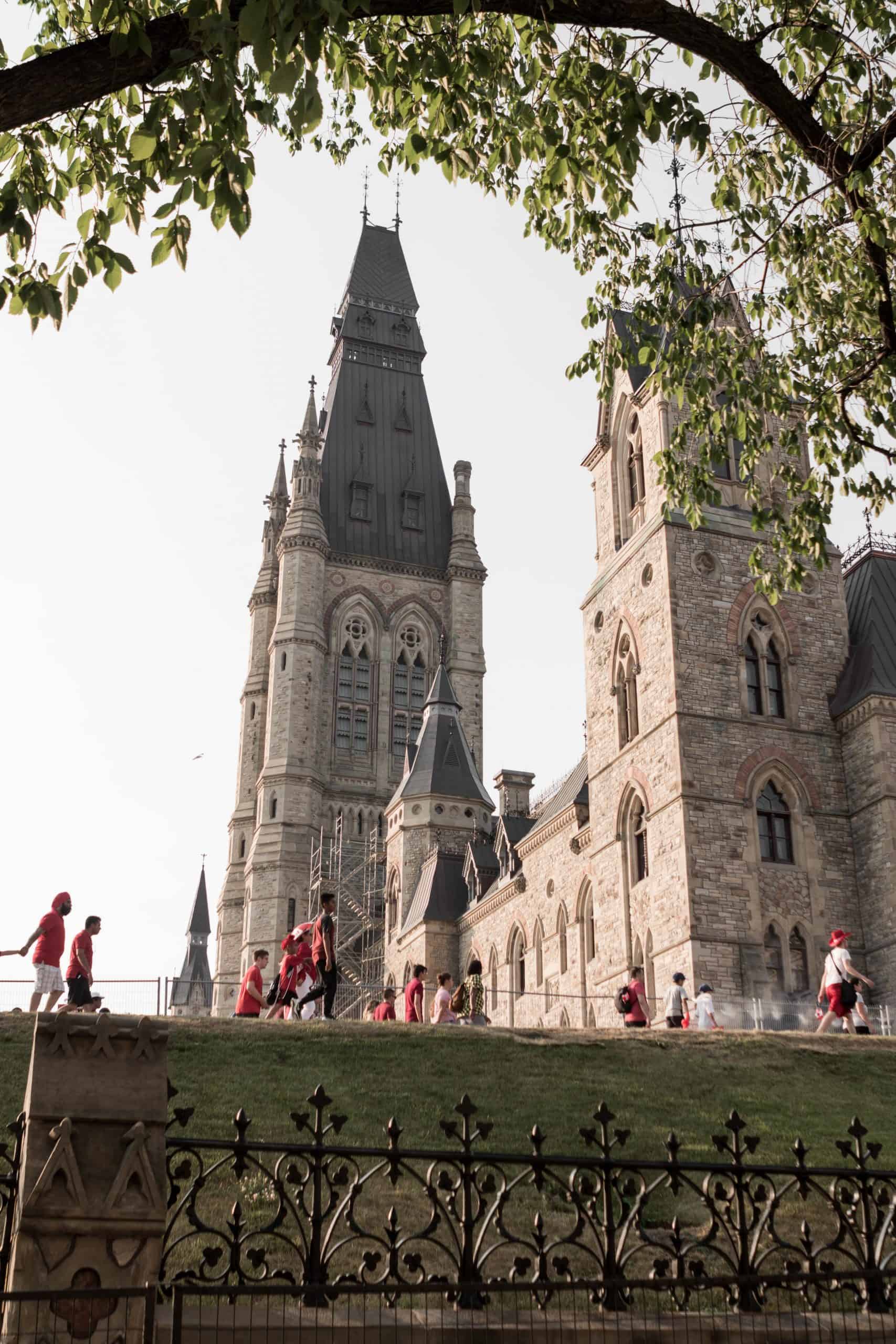 As I'm finishing this post, we're driving in the middle of the Canadian prairies. We're officially halfway across Canada, 6 more days to go! Things are very flat around here, just as I imagined, but it's beautiful in its own kind of way.
Since we're halfway through our trip across Canada, I thought I'd share with you guys what we've been up to up till now. I have a lot to share, so dividing our trip into two posts seemed like the best way to do it. I had to choose from all my photos and trust me, there are a lot more. But I chose my favorites to share with you guys today, along with a few details from each day and each city/park we've visited.
Without further ado, here is part one of our biggest road trip yet – Our road trip across Canada.
Day 1: Saint John – Montreal
Day one of our trip. We woke up early to finish up packing and cleaning a few things before leaving our apartment for good. At 8am, we were on the road. The drive to Montreal was 9 hours and it went by quickly. We stopped a few times to eat and stretch our legs and arrived in Montreal at 4:30pm (saving one hour due to the time difference).
We stayed at Shaun's friend's house and it was amazing. An in-ground pool, sauna, hot tub and zip line in the backyard and a rock climbing gym in the basement. Seriously. It was basically the house of my dreams.
We spent hours in the pool, which was much needed in the heat wave and after spending the day driving. They made us a vegetarian feast and we went to bed looking at the biggest thunderstorm I've ever seen.
Day 2: Montreal – Ottawa
Canada day, we woke up in Montreal. We started the day with a walk – At 8am, it was already 25ºC plus humidity. It was a warm day! We walked around Sainte-Anne-de-Bellevue. Around 11 am, we made our way to Ottawa (a small 2 hour drive) where we celebrated Canada Day. It was 47ºC with humidity and let me tell you, it was suffocating! Despite the heat, we walked around the beautiful city, explored the Byward market and the Rideau Canal.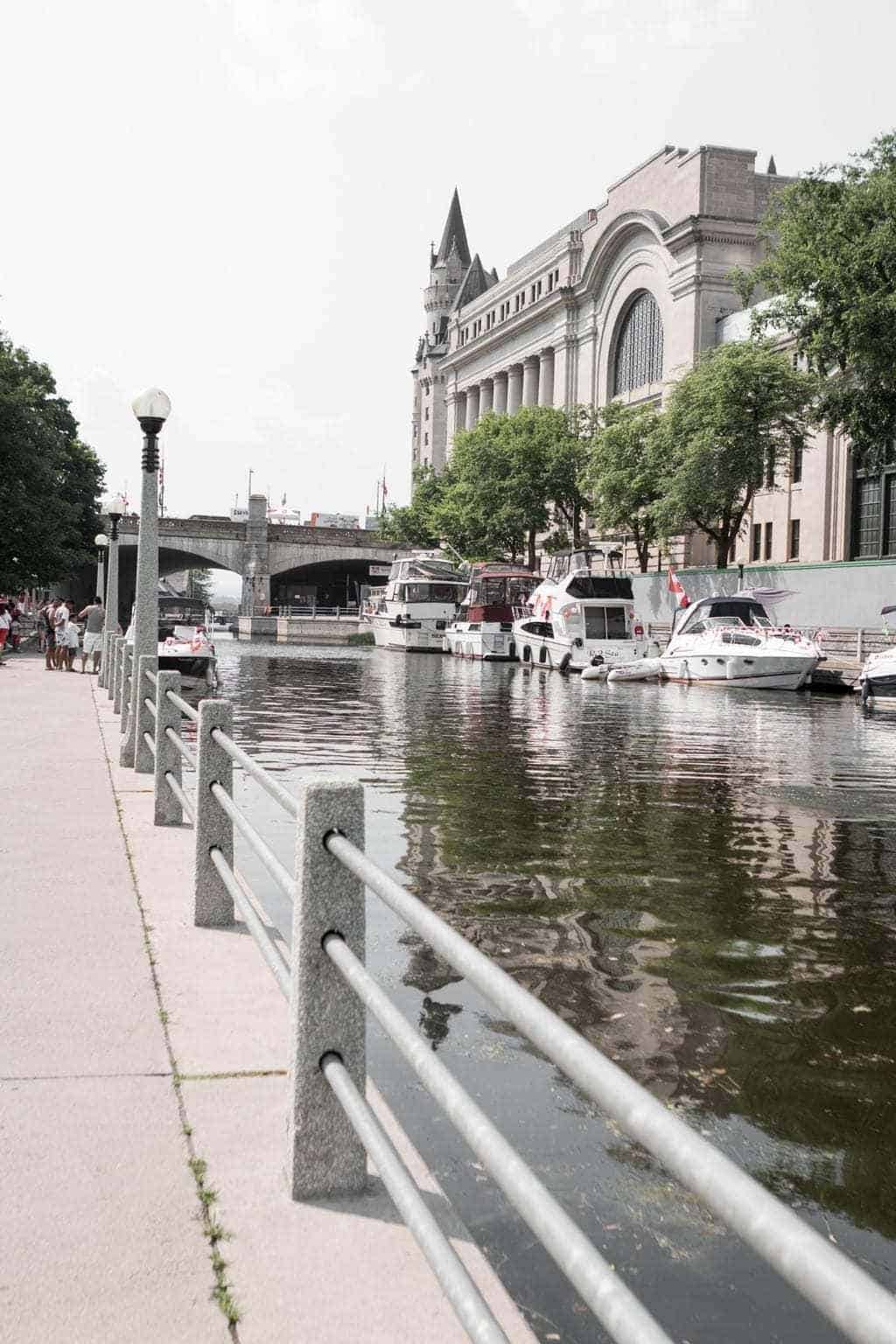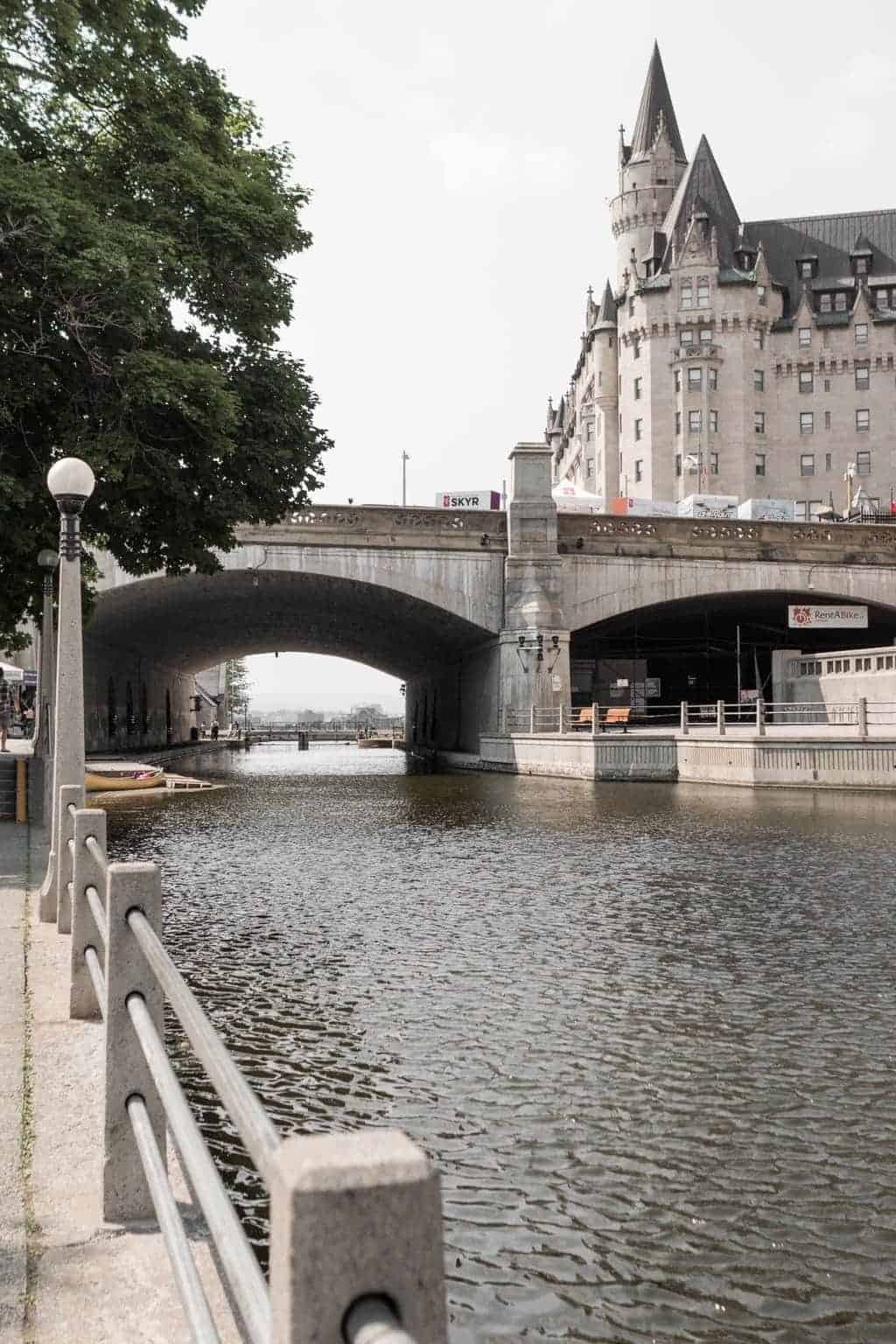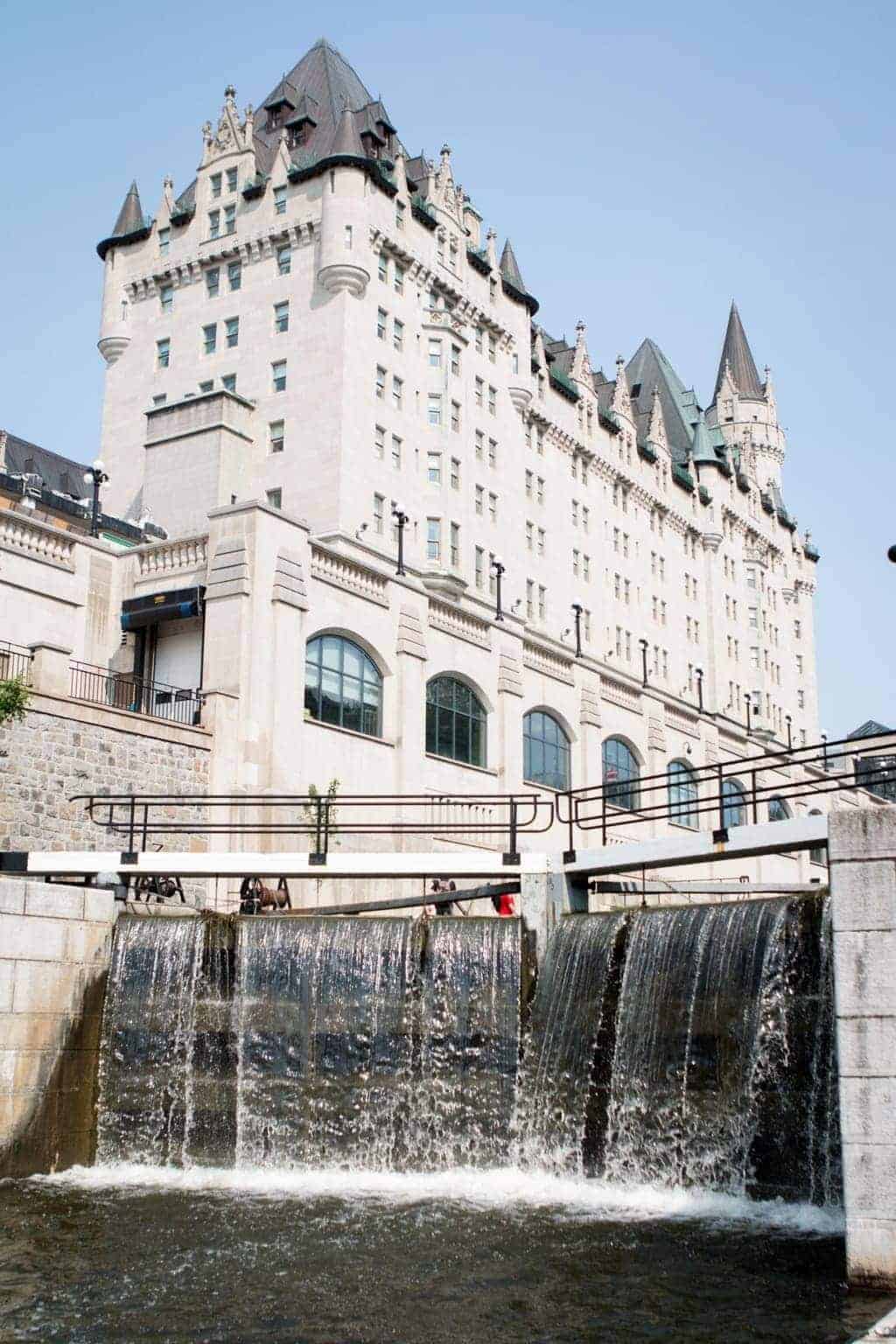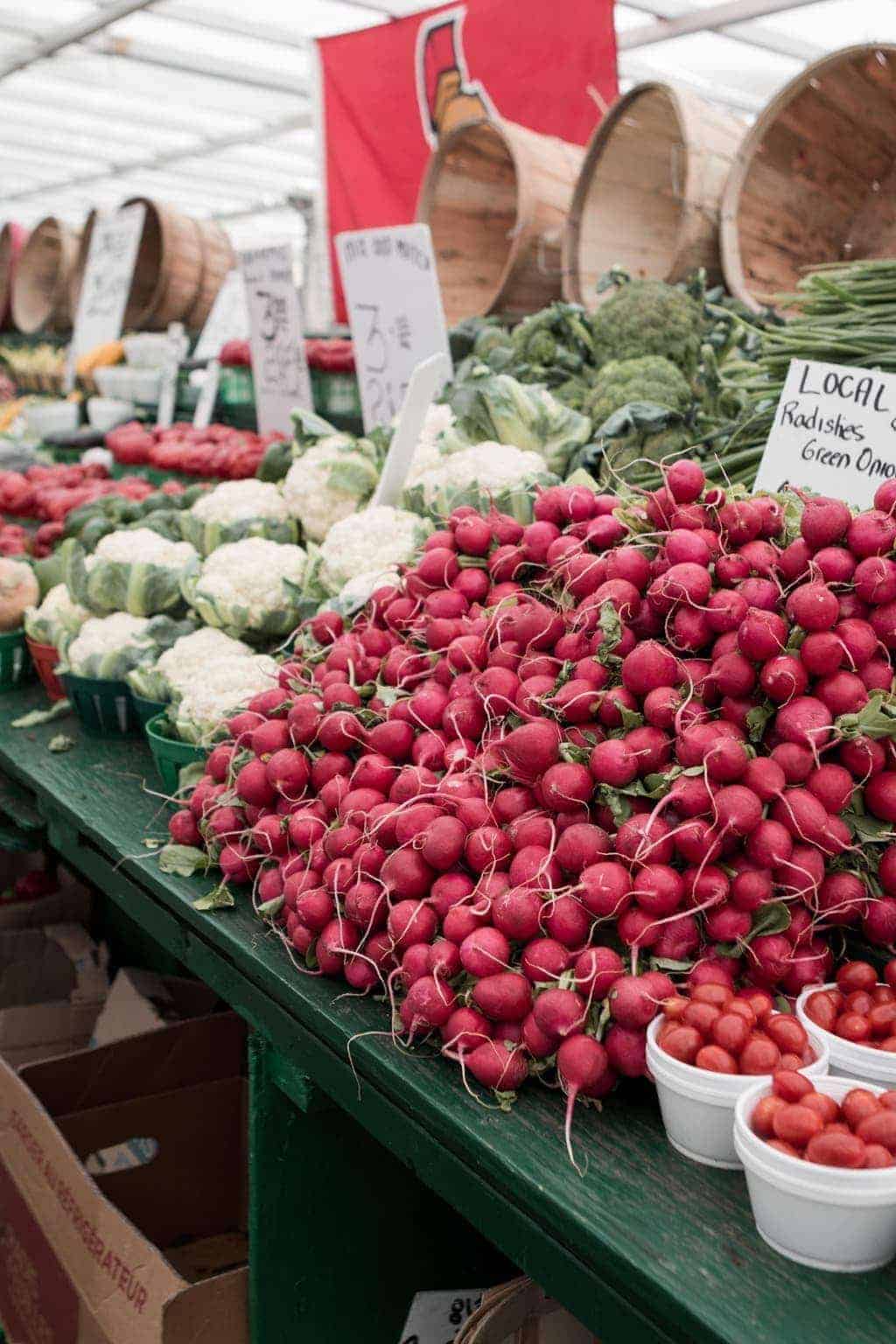 For supper, we stopped at Pure Kitchen, as you guys recommended on Instagram (thank you, it was so good!). I had a veggie burger and Shaun had a tempeh sandwich.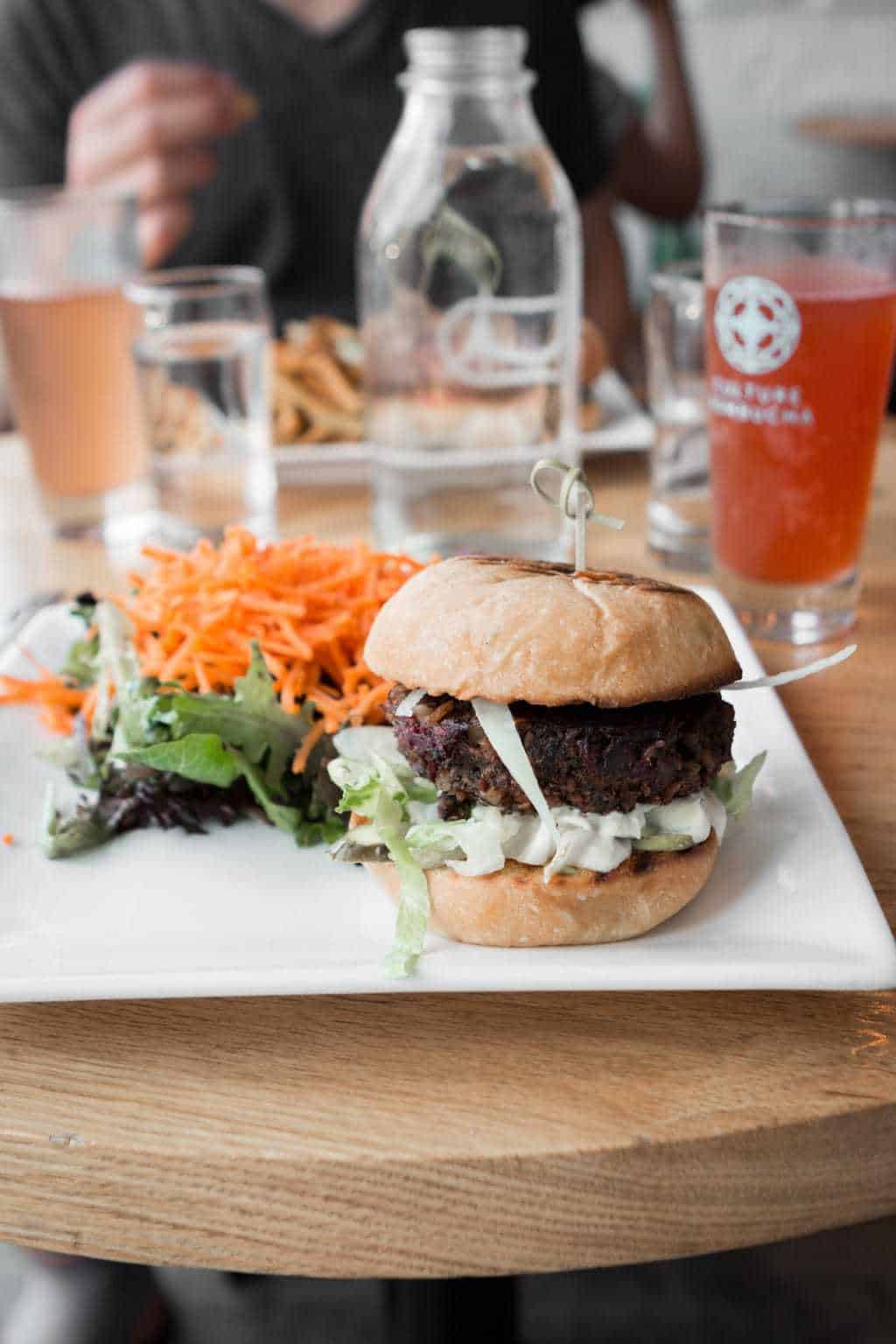 In the evening, we made our way to the Parliament for more Canada Day festivities. We sat in the grass on parliament hill and enjoyed the show. There were speaches from Canadian Olympic athletes, performances from Canadian signers, such as Lights and Ruth B. (Which Shaun and I obsessively listened to her songs in the car for the remaining of the trip). We finished the night with a fireworks show and a walk back to our air BnB.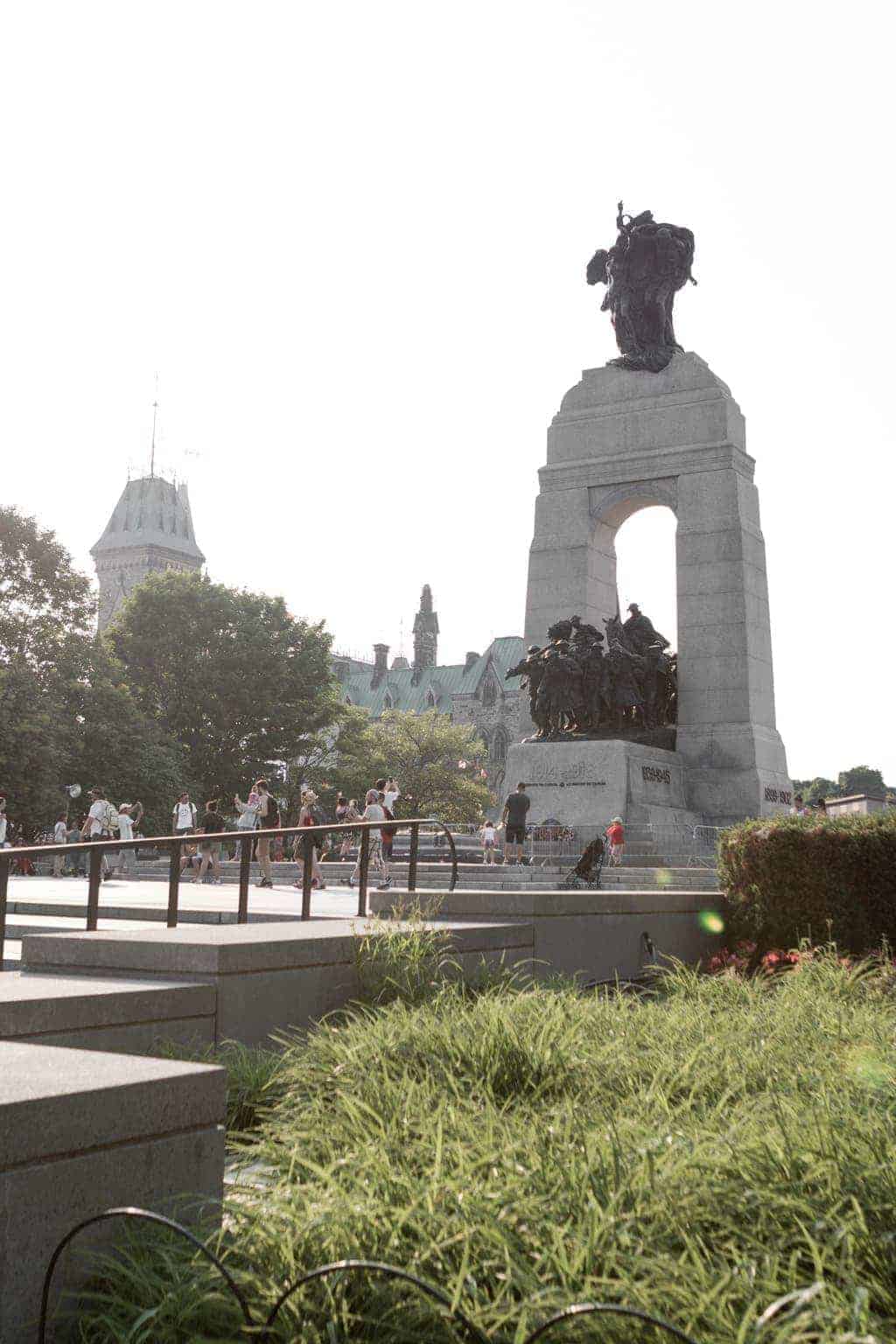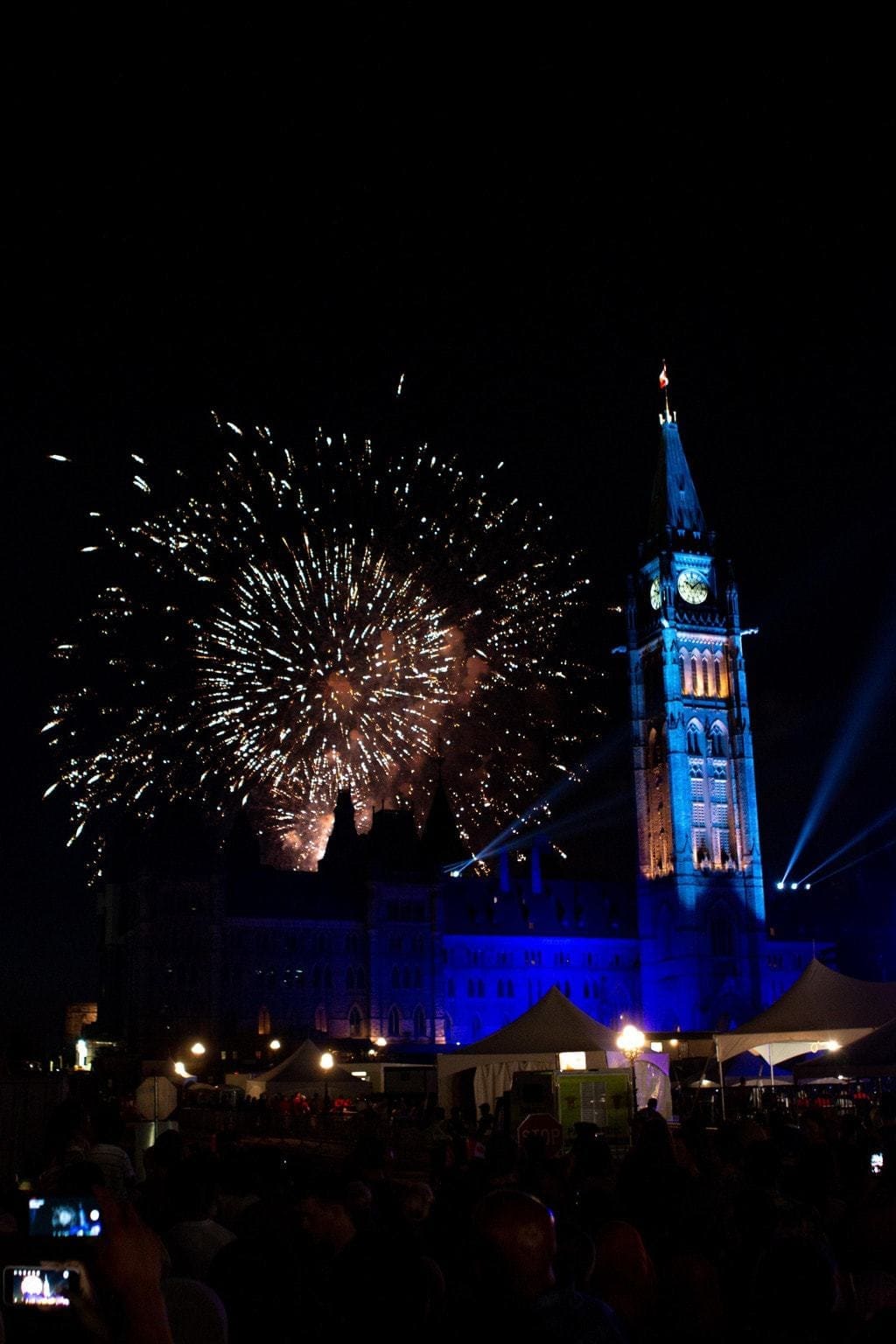 Day 3: Ottawa – Algonquin Provincial Park
That morning, we took our time in the air BnB before leaving for Algonquin around 10am. It was a short 3 hour drive to the park and we arrived there early afternoon. There, we assembled our tent in Tea Lake Campground and proceeded to hike as many trails as we could in the little amount of time we had. We were able to hike Peck Lake, Hardwood Lake and Lookout trail, which were all under 2.5km. That allowed us to explore a few different parts of the park. At the end, we were absolutely tired and ate our supper next to a lake before going to our tent. I did yoga in nature and we read in our tent before going to bed, listening to he sound of birds and squirrels.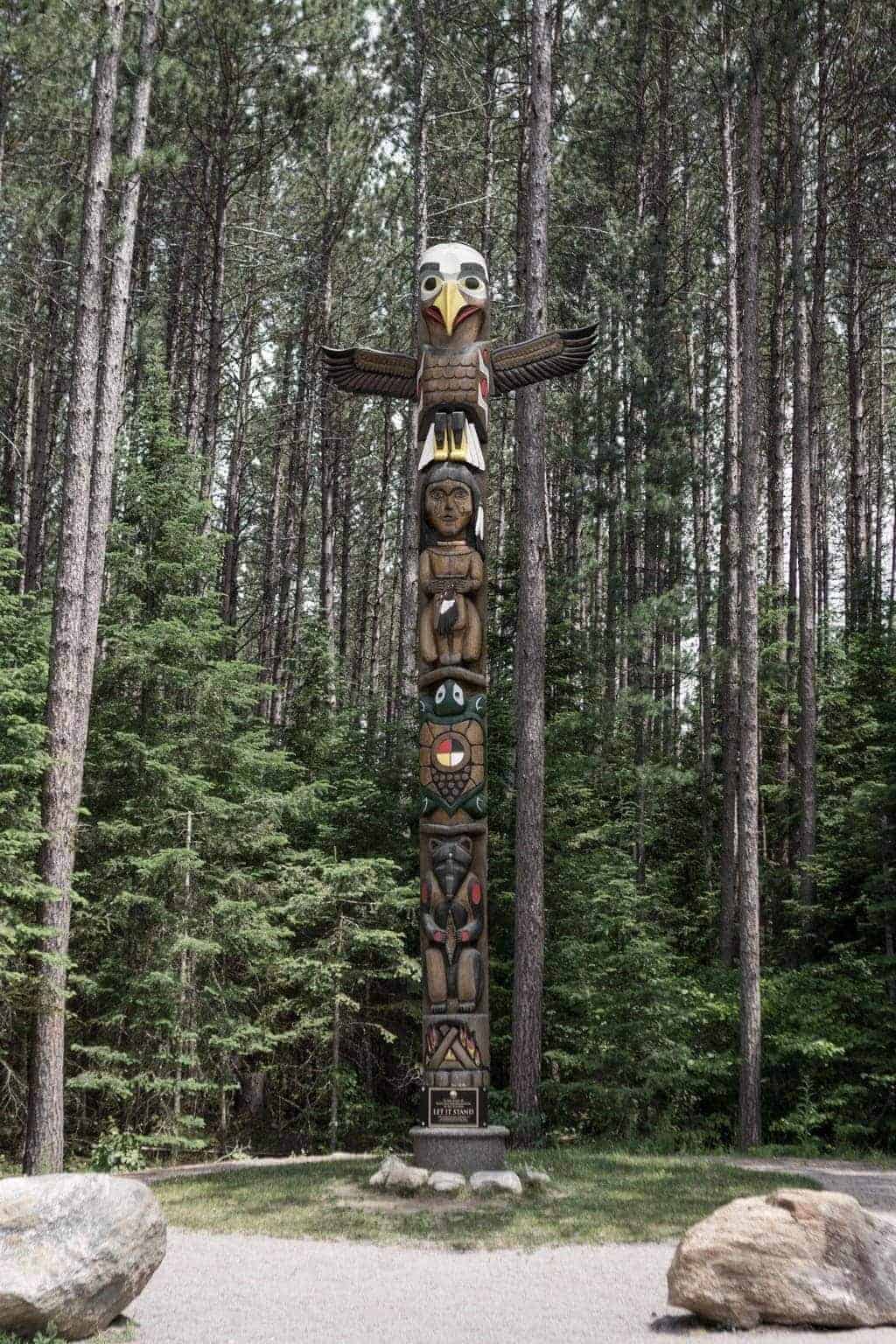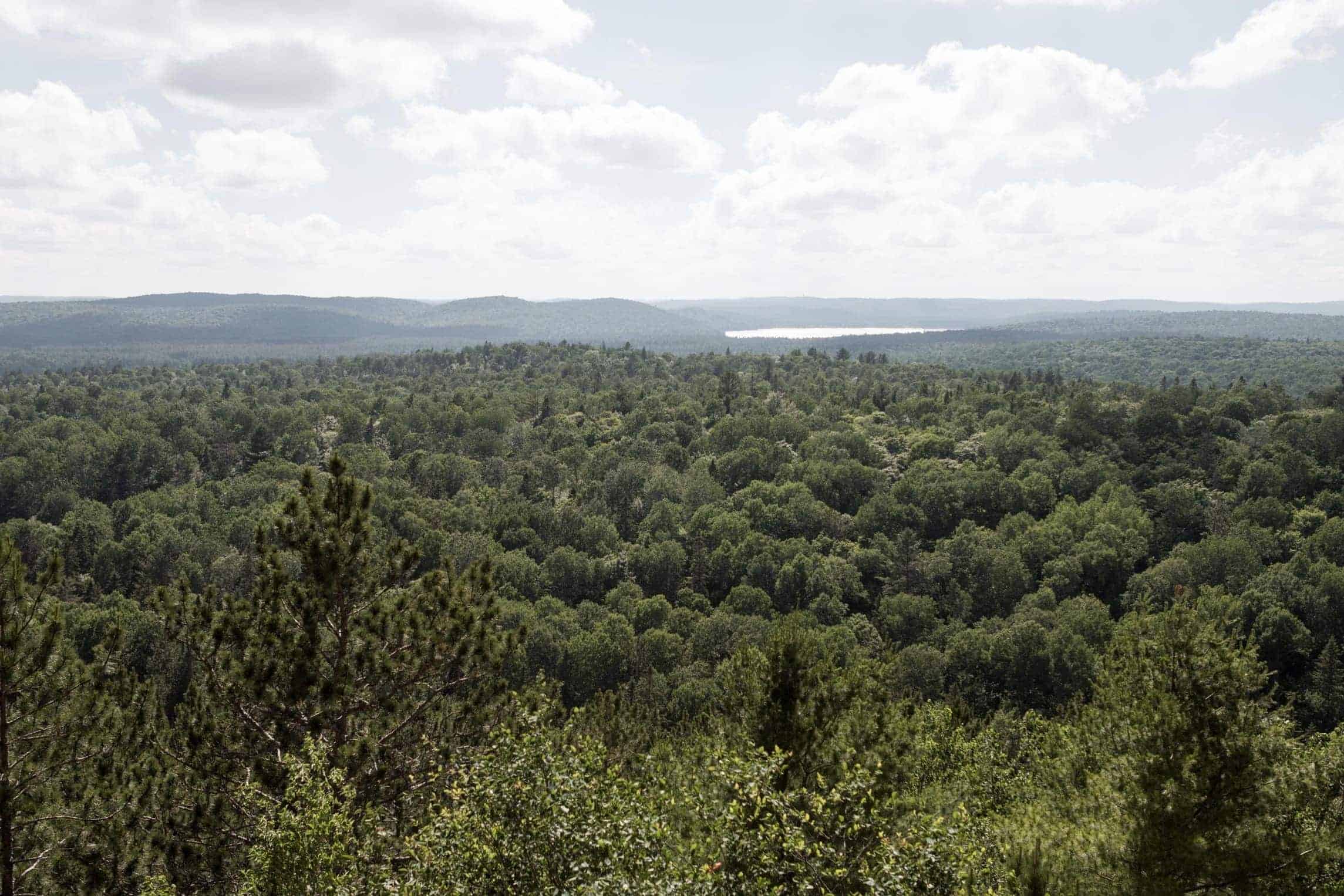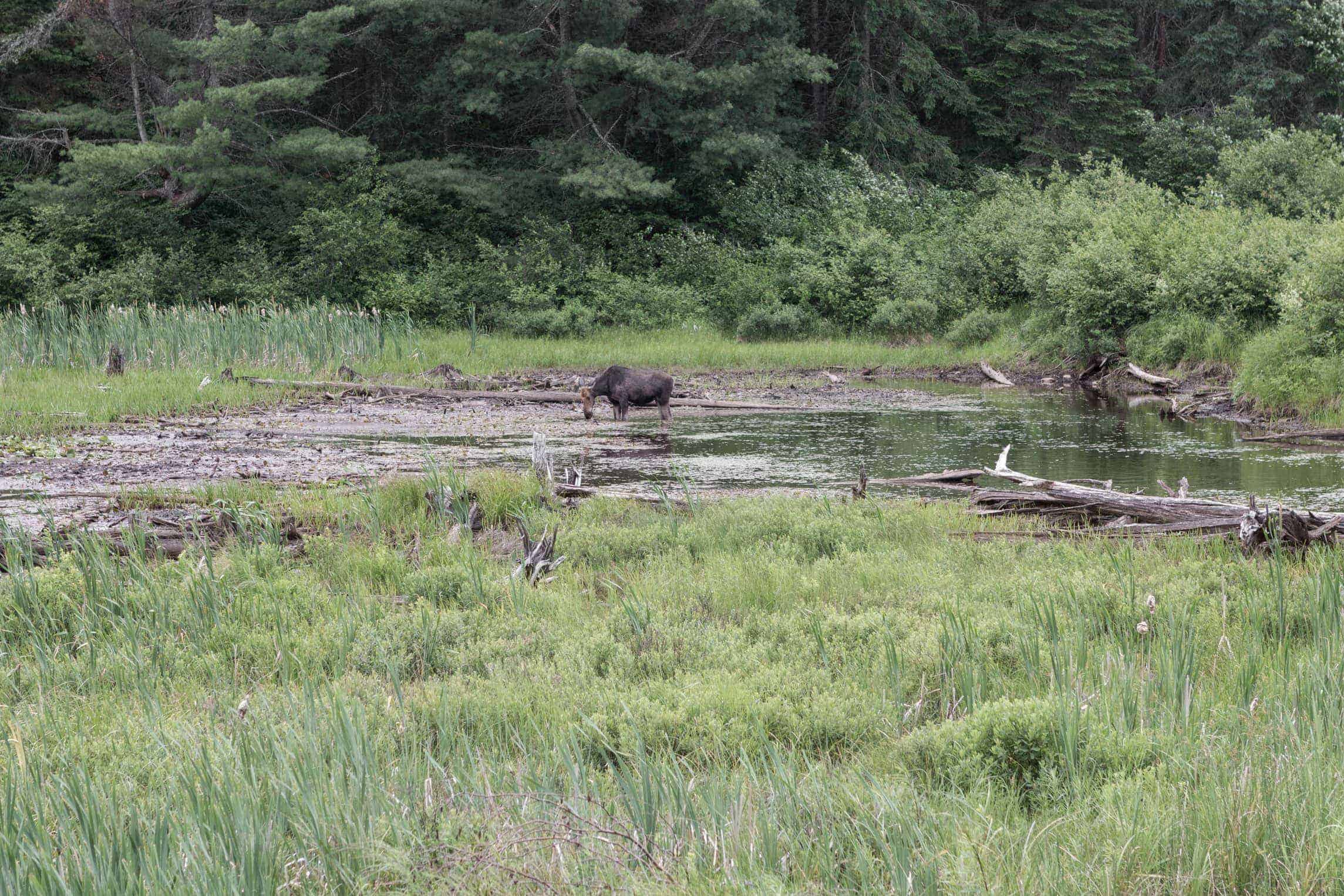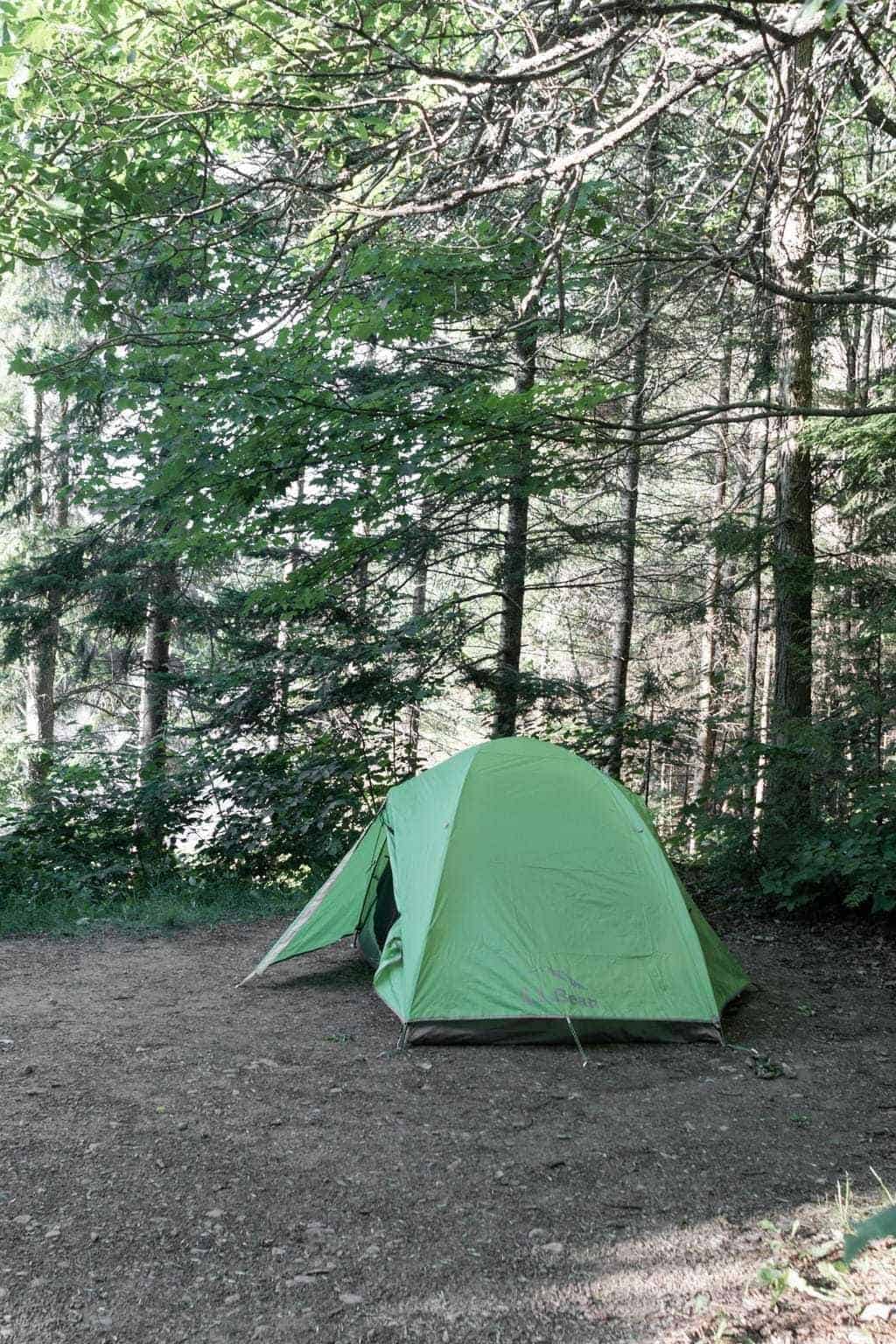 Day 4: Algonquin Provincial Park – Pukaskwa National Park
Our longest day yet – 11 hours of driving. We left around 7 am from Algonquin and made our way to Sudbury, where we stopped to have lunch. There was a good vegan restaurant, so of course we had to stop. We ate at Tucos Taco Lounge and it was delicious. I had a kale and avocado salad with a vegan rach dressing and fried buffalo tempeh (I had no idea it was going to be deep fried, but it was good!). Shaun had the works nachos, which were so good! They had jackfruit in place of pulled pork, which we got to try for the first time and it was delicious.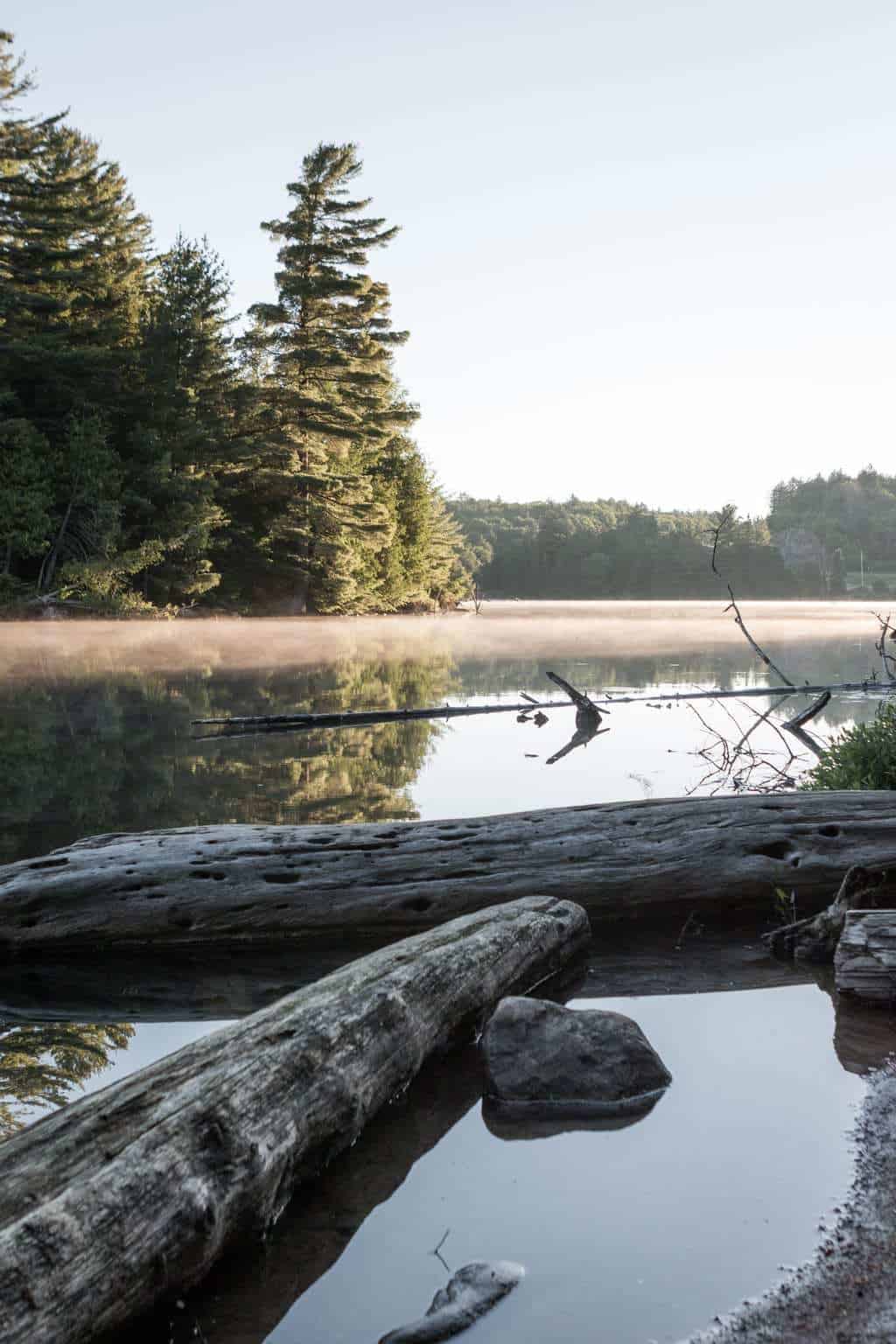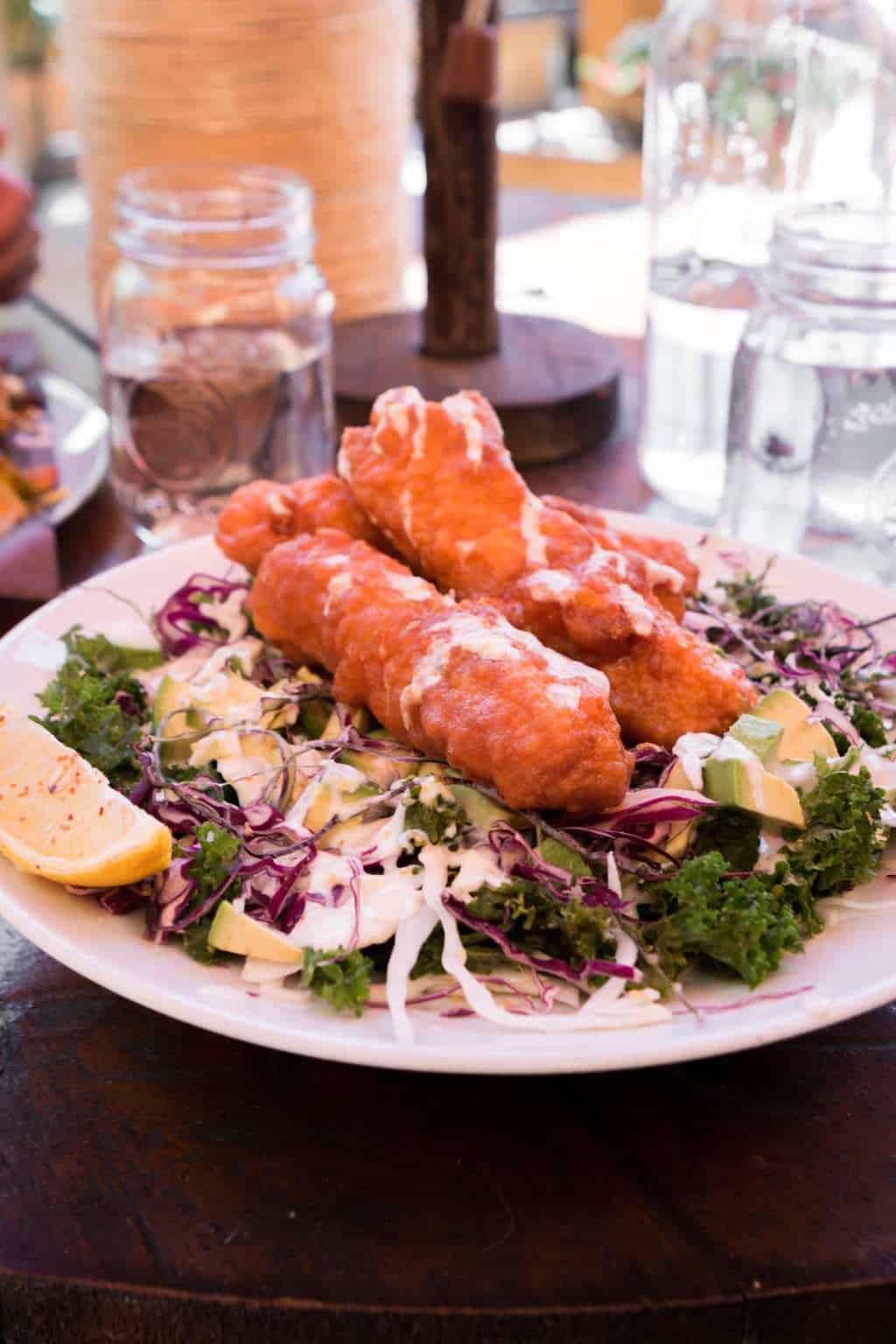 After lunch, we continued driving. And driving. It was a long day, but we stopped at several beautiful spots along the way. We passed through Lake Superior Provincial Park, which was absolutely stunning, reminding us of Cape Breton with its hills along the water.
Late that night, after 11 hours of driving, we arrived to Pukaskwa National Park.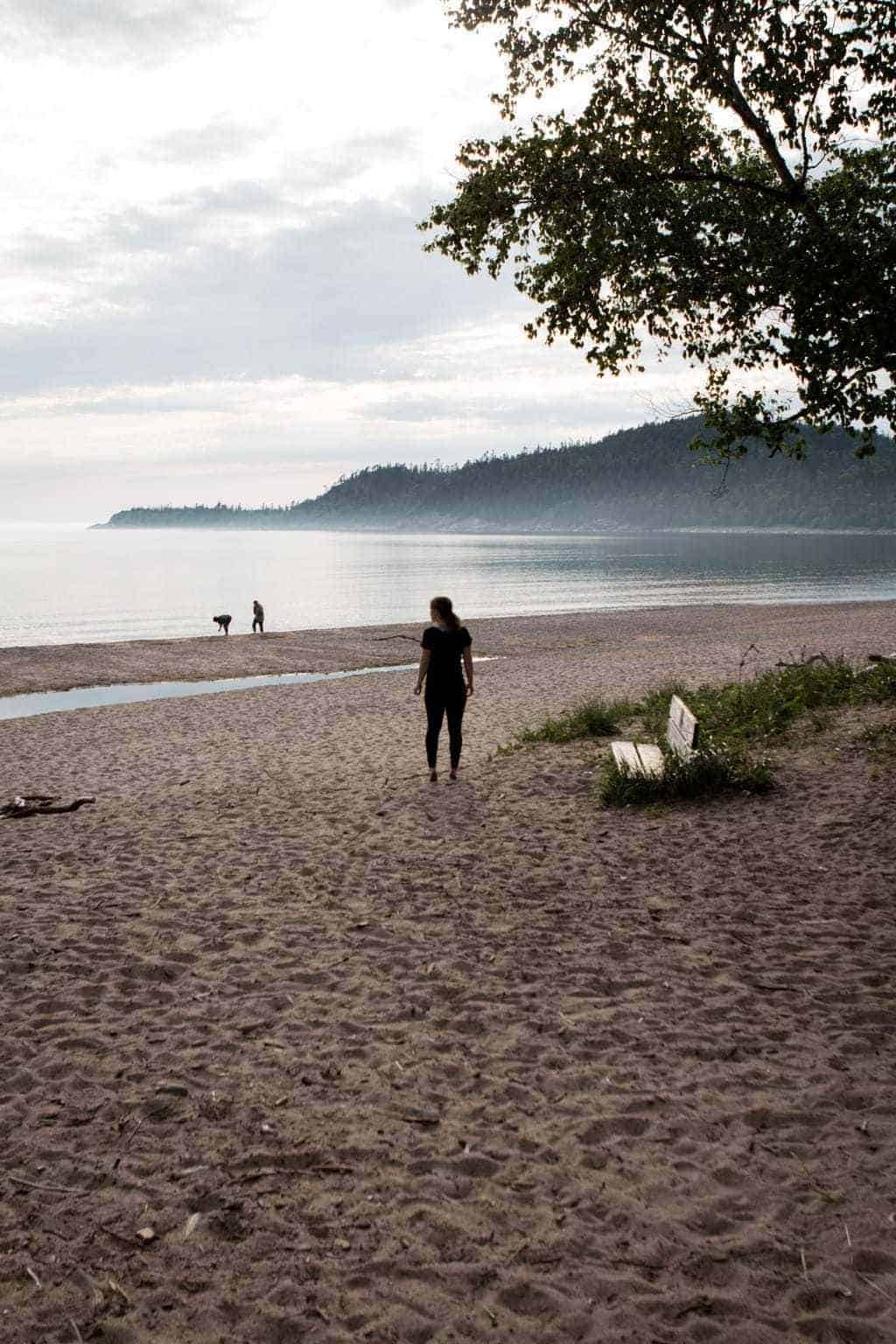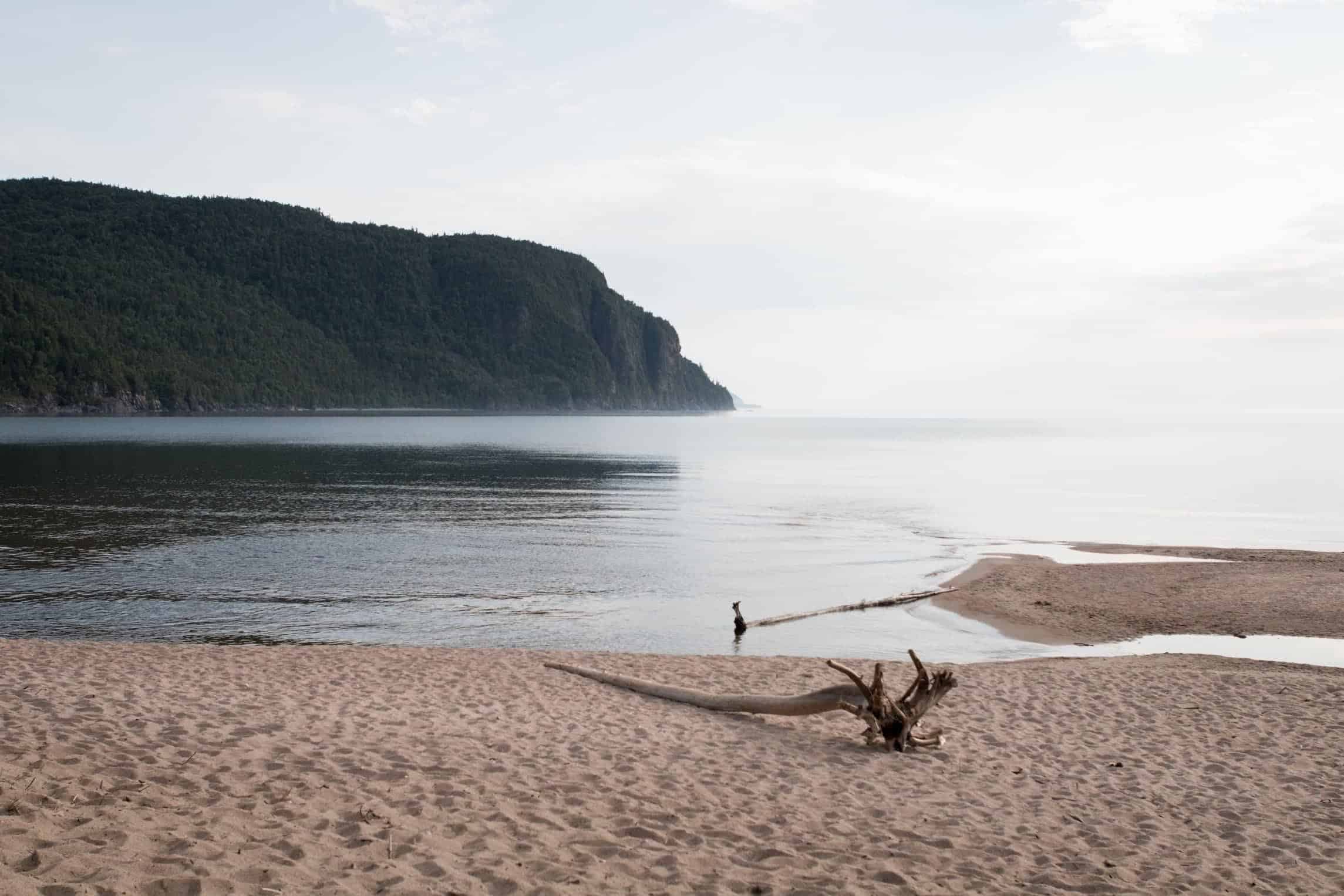 Day 5: Pukaskwa National Park – Sleeping Giant Provincial Park
That morning, we woke up and went for a hike in Pukaskwa National Park. We hiked beach trail, which, like its name hints, followed beaches along the coast of Lake Superior. Lake Superior is the largest freshwater lake in the world and the water was beautiful, almost clear like it would be on a tropical island. The beaches were filled with driftwood and the sand was very fine and almost white. We hiked the small trail before leaving for our next destination. At 9:30 am, we were on the road again.
We arrived in Sleeping Giant midafternoon. At the entrance of the park, we were welcomed by a black bear – We were safe in the car, so of course I took pictures.
After setting our tent, we went for a small hike (nothing special), then went to the beach located in our campground. That night, I went to sleep at 7 pm and slept until 5:30 am the next day. I was tired!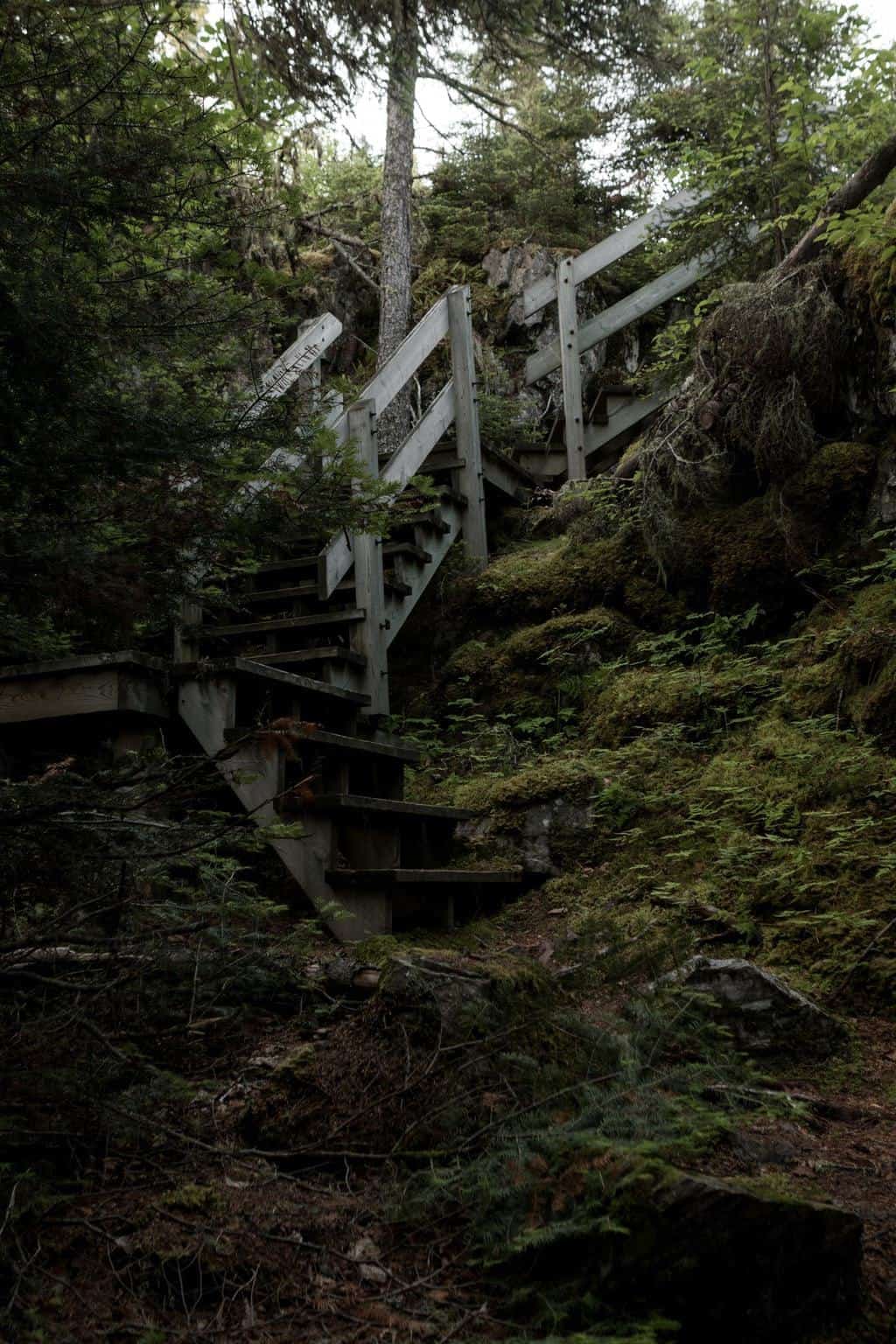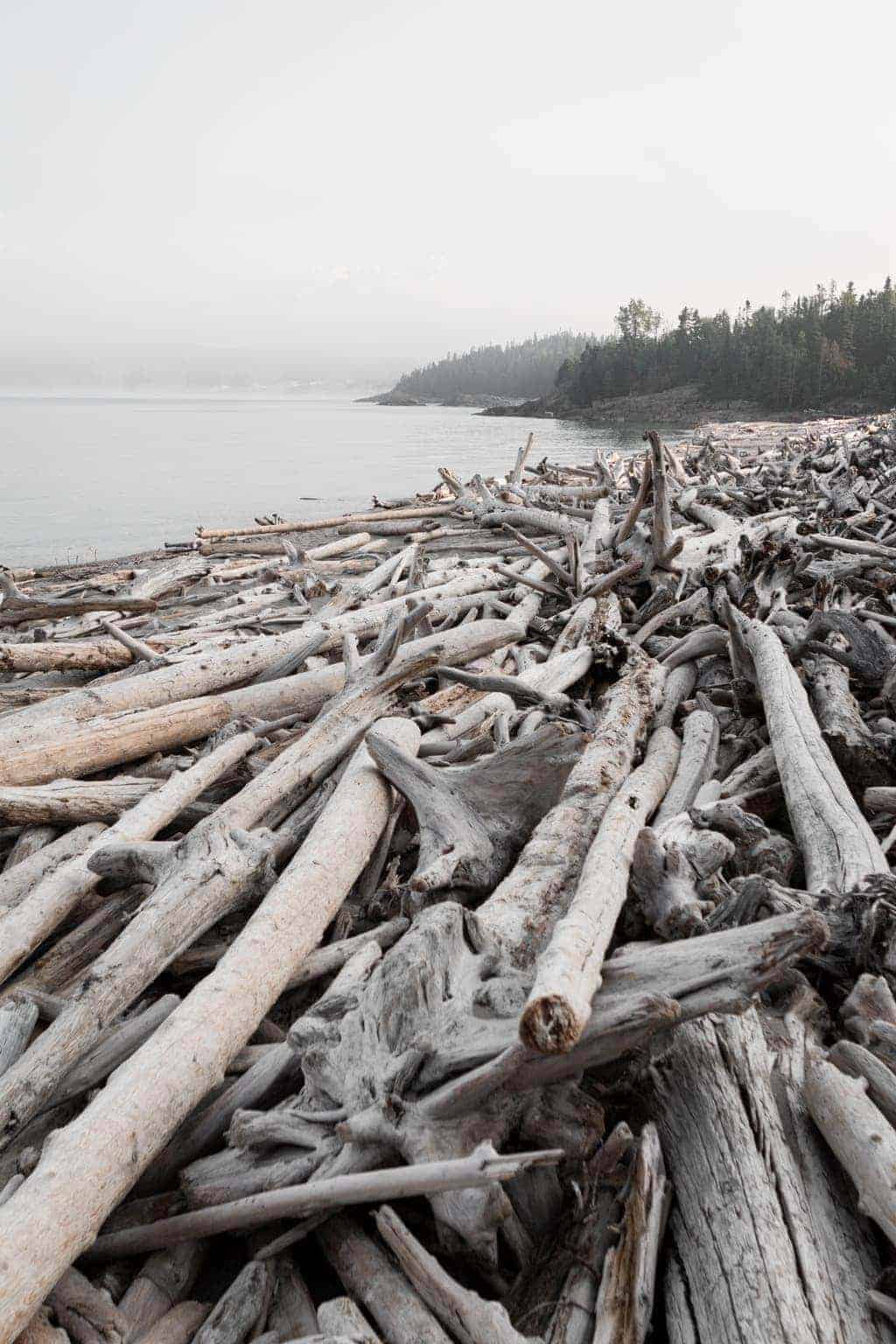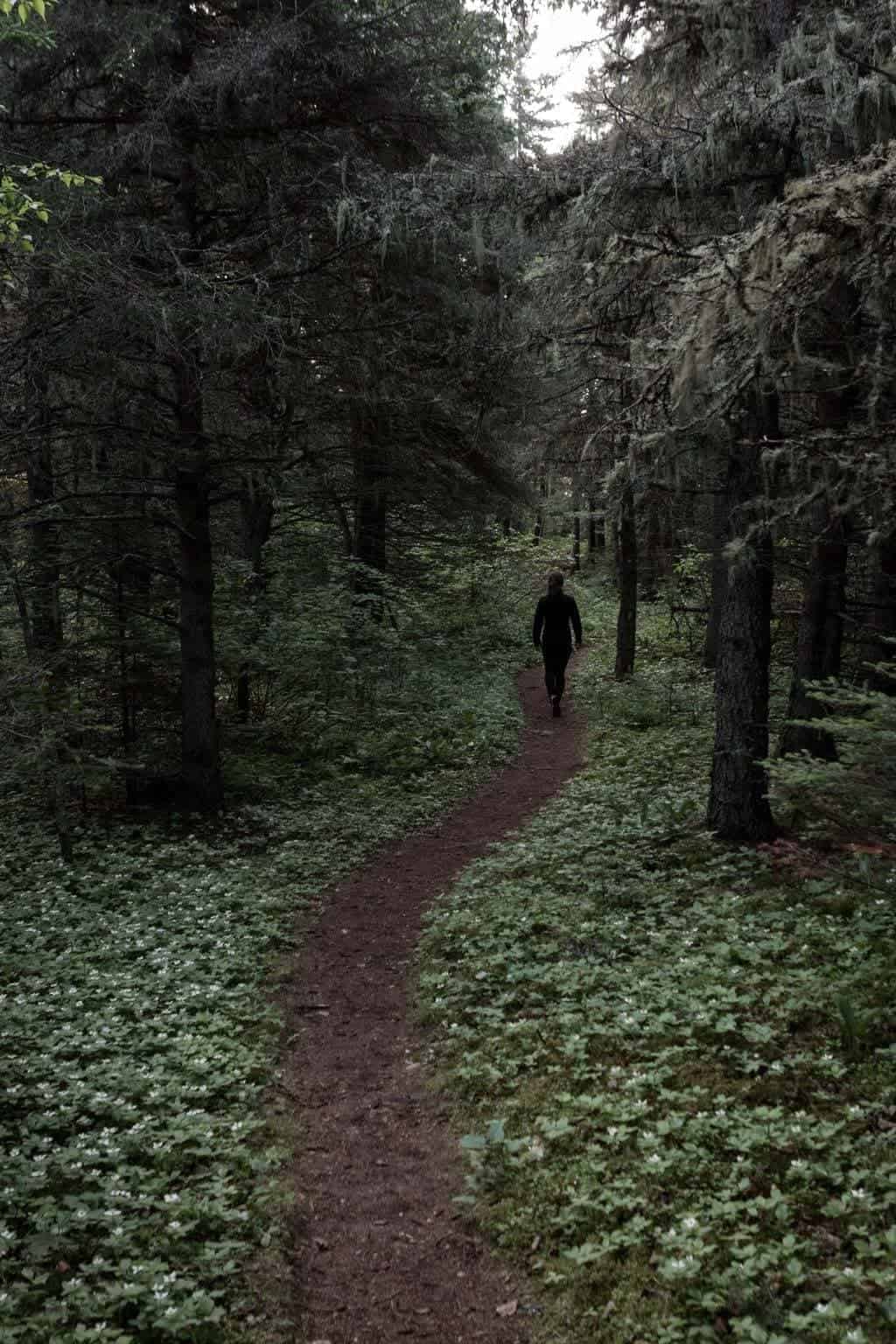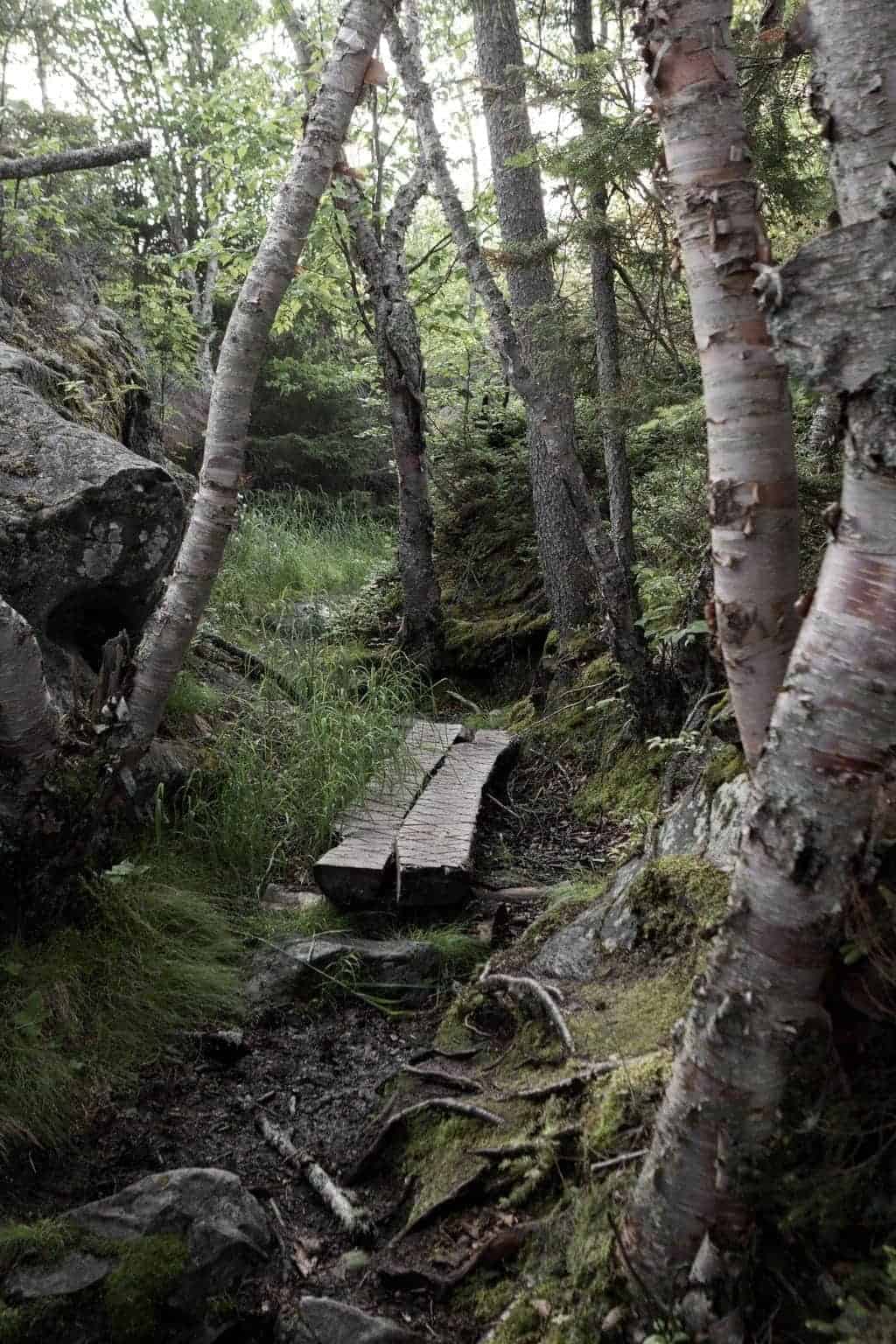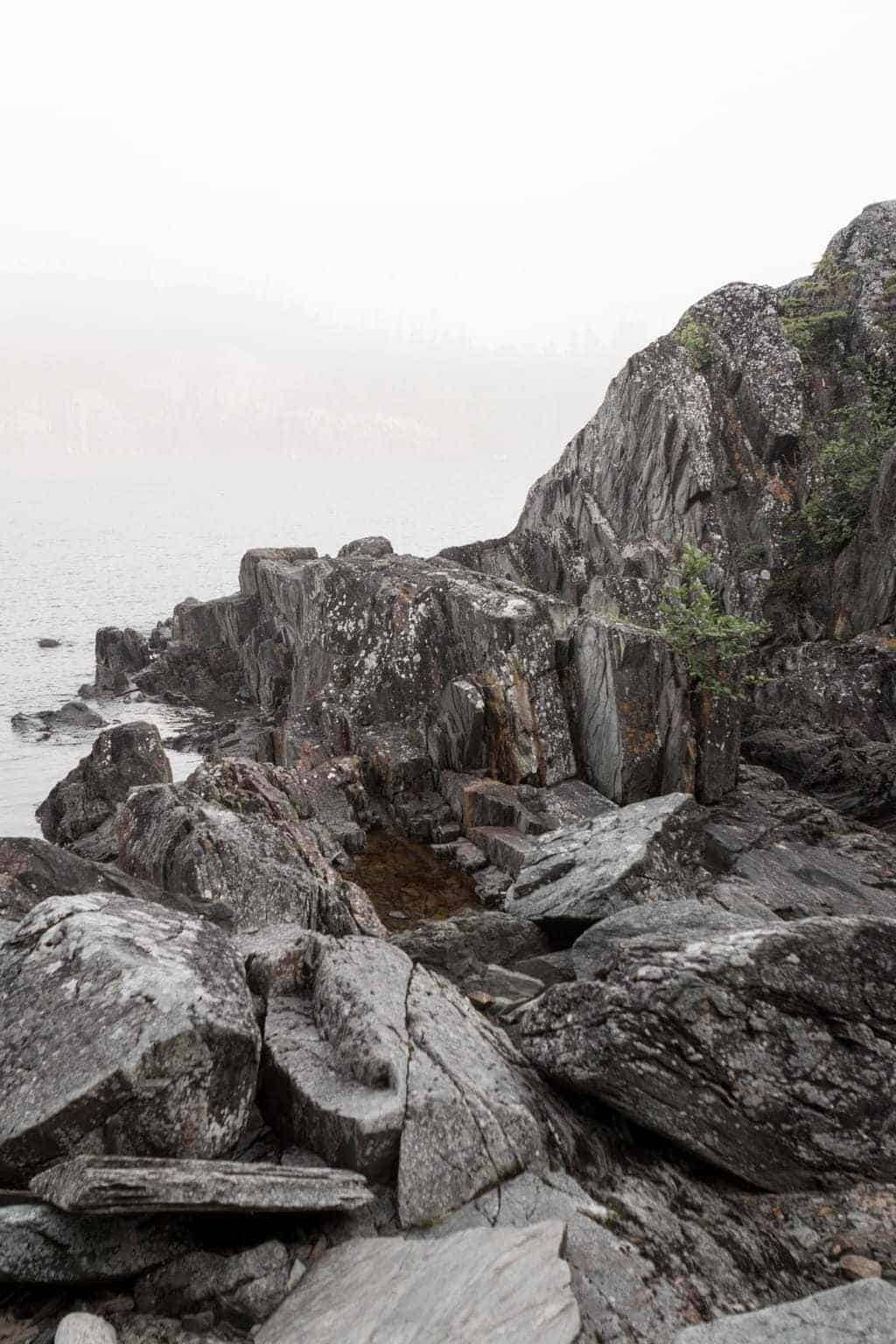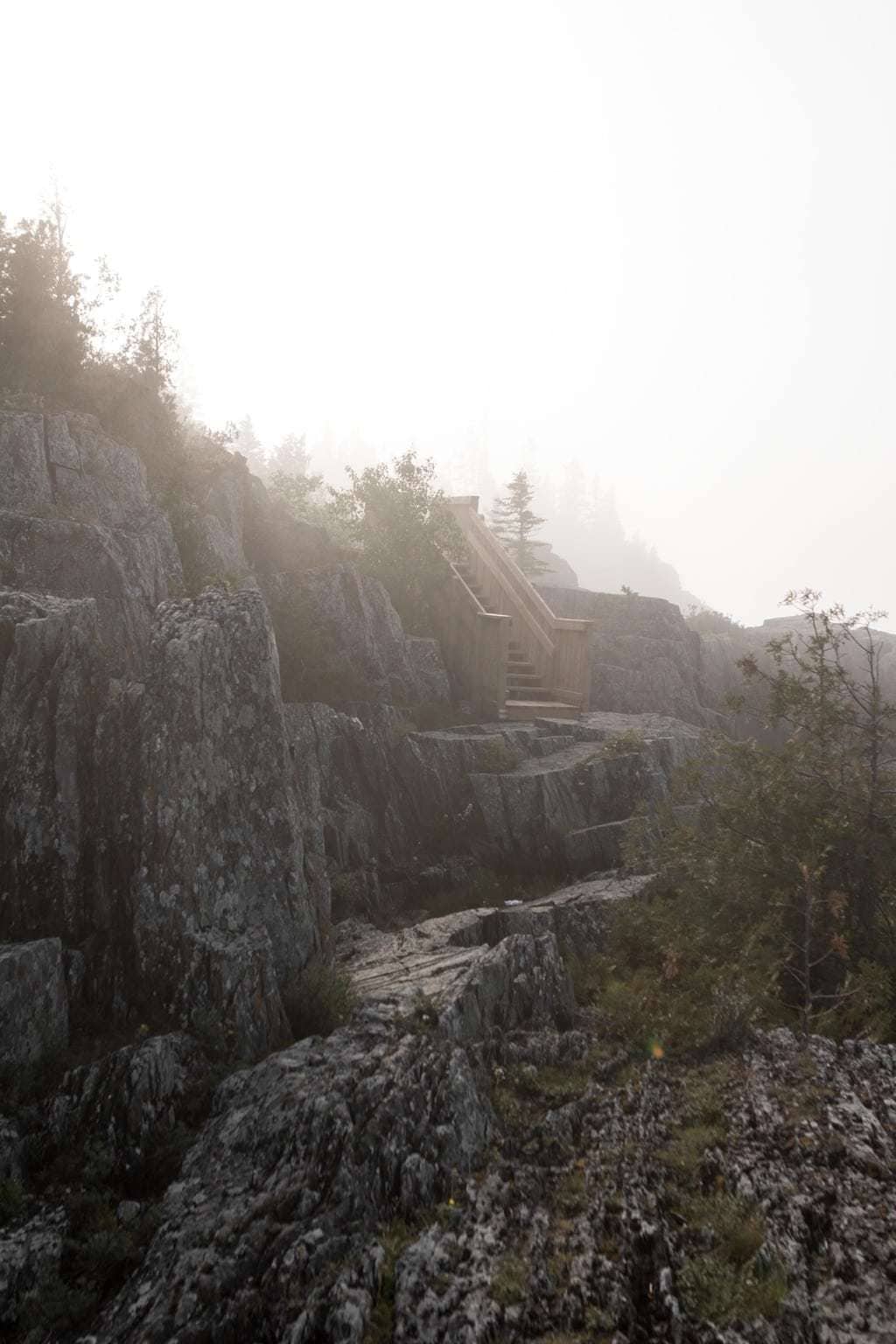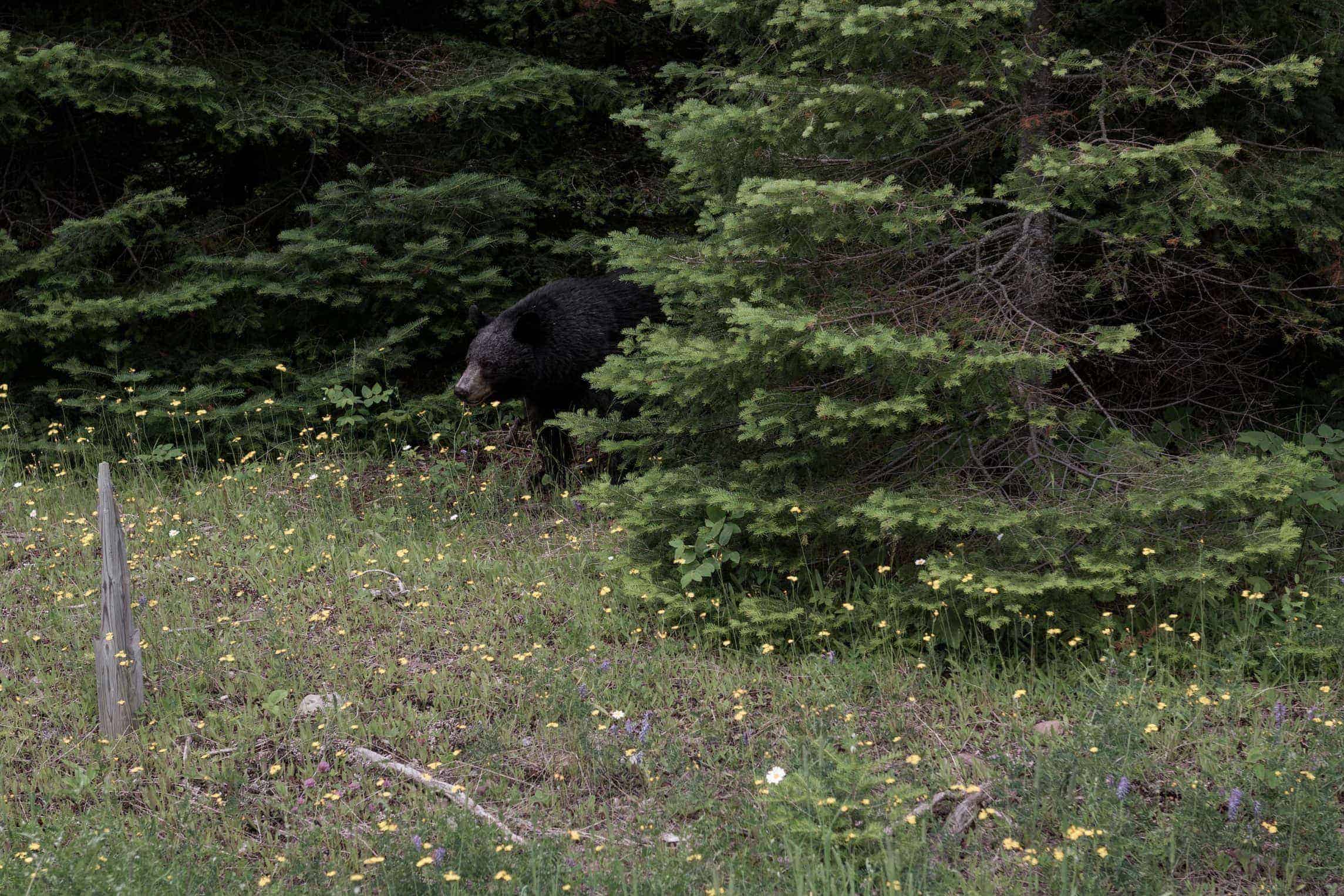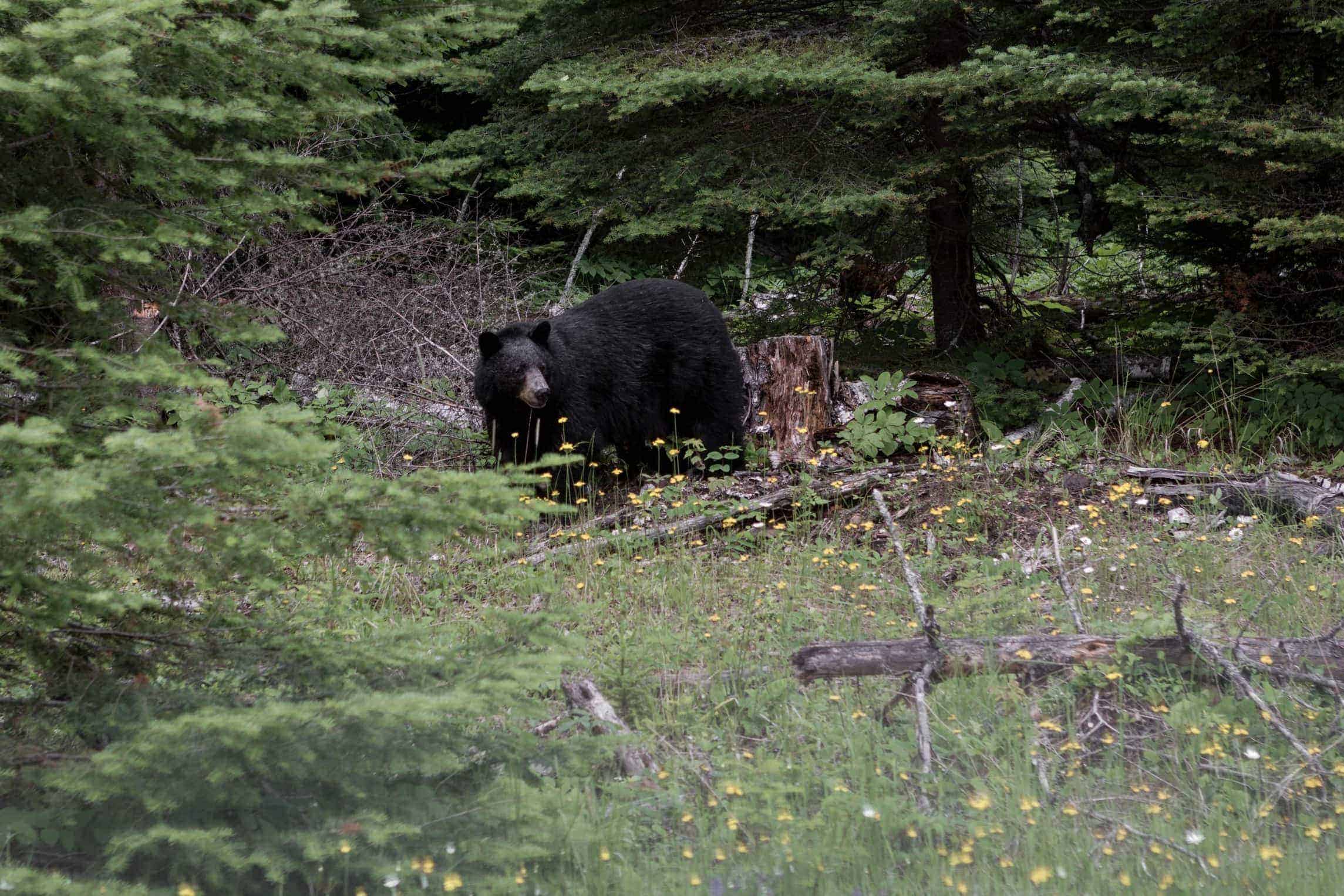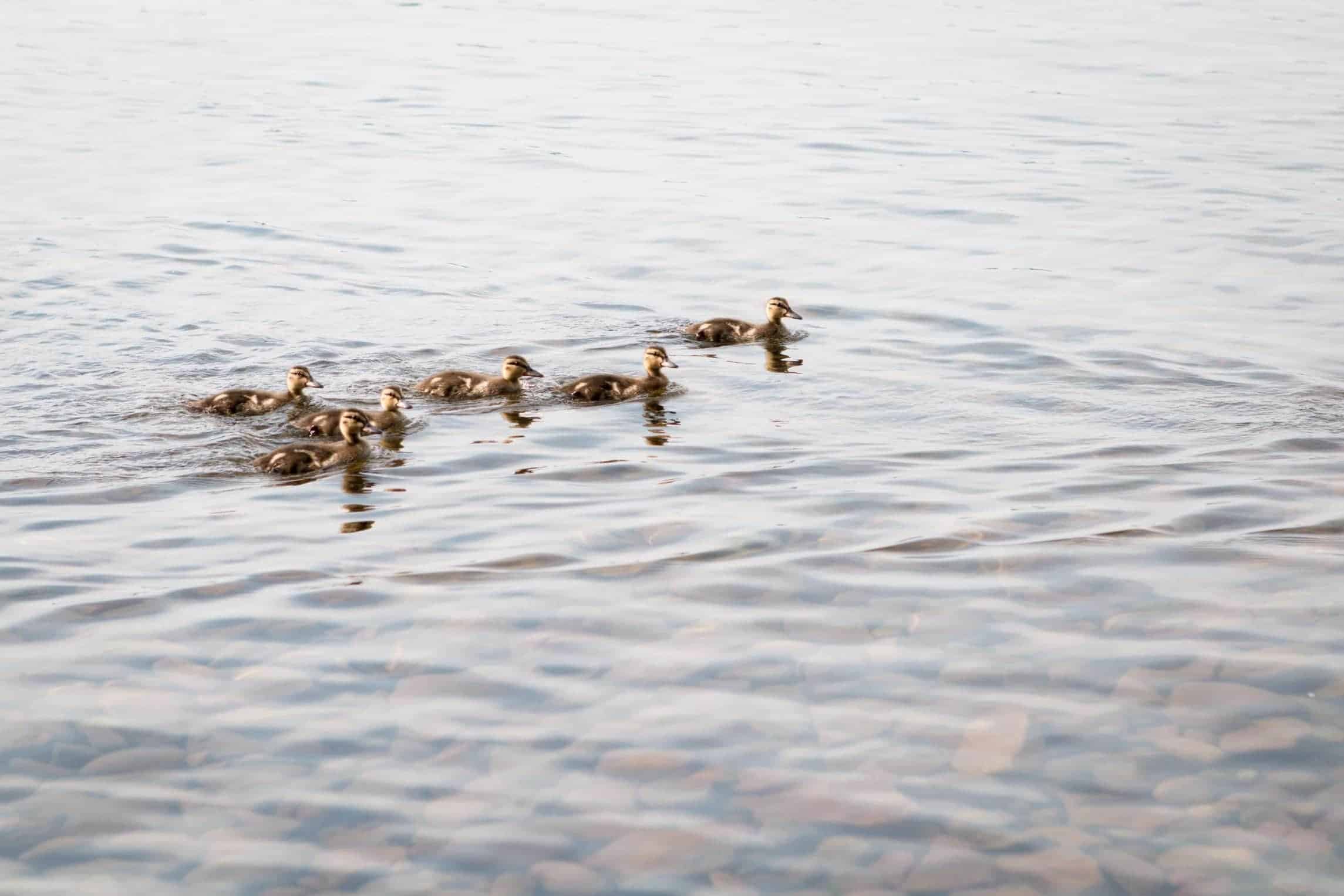 Day 6: Sleeping Giant Provincial Park – Winnipeg
The next morning, we left for Winnipeg before 7am. We stopped at Thunder Bay along the way to quickly visit and grab a coffee before driving the long 7 hours to Winnipeg. The drive there was filled with sights of the thousands of lakes you can find in western Ontario until we hit the prairies. Then everything was flat and all we could see miles ahead were fields. They were't kidding when they said the prairies are flat.
We arrived at our Air BnB (our first time sleeping in a bed for days) and got ready to go out and explore the city.
We ate supper at Boon Burger, which many of you recommended and it was SO good. A restaurant focused entirely on veggie burgers? Yes please! I had the Guru burger, which was a curry spiced burger with lots of vegetables and a side kale and arugula salad. Shaun had the Reggae burger, which had a black bean patty, vegan cheese and bacon, pulled jackfruit and sauces. He also had a side of vegan poutine. While my meal was delicious, his was incredible. If only we could bring all these good vegetarian restaurants with us to BC!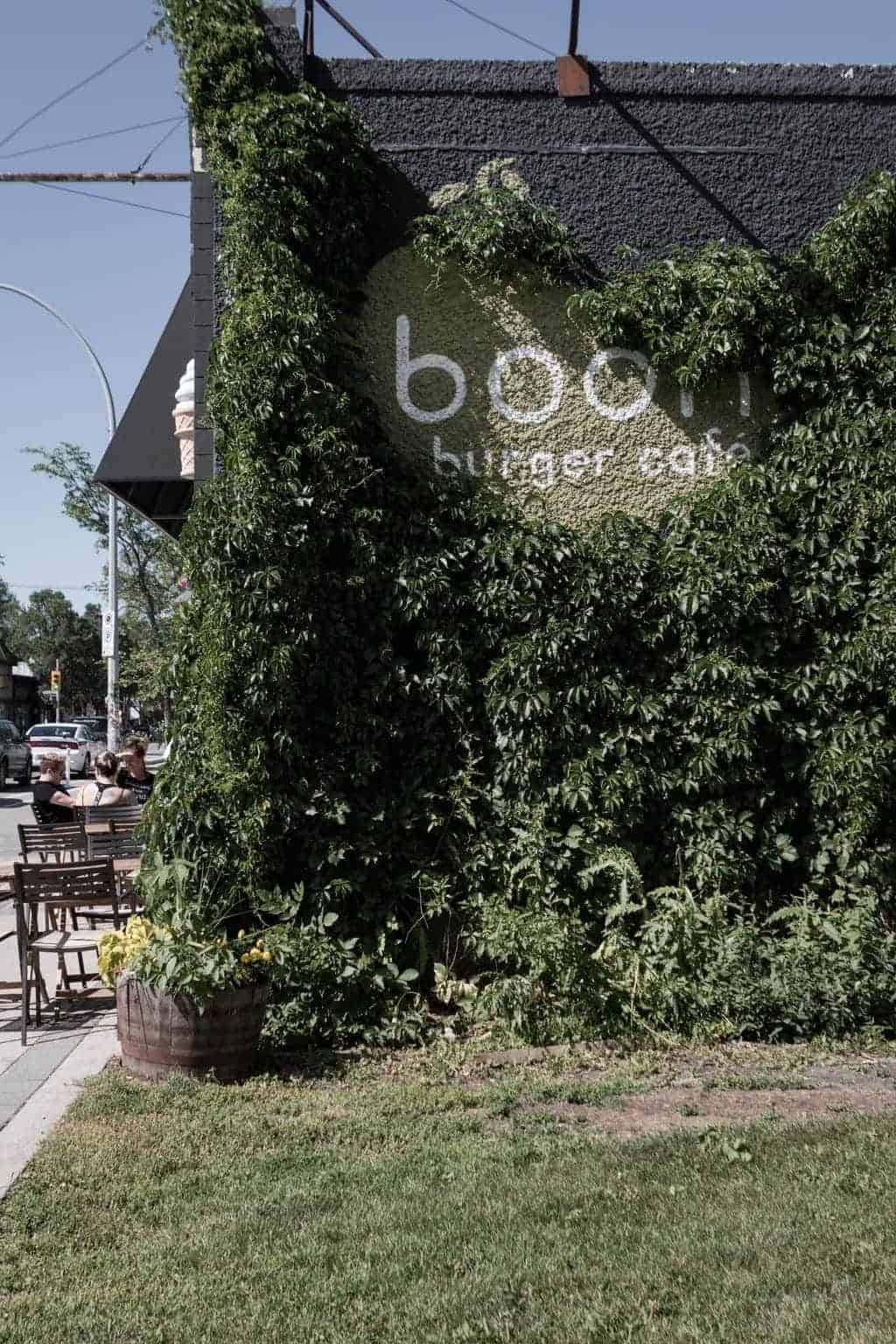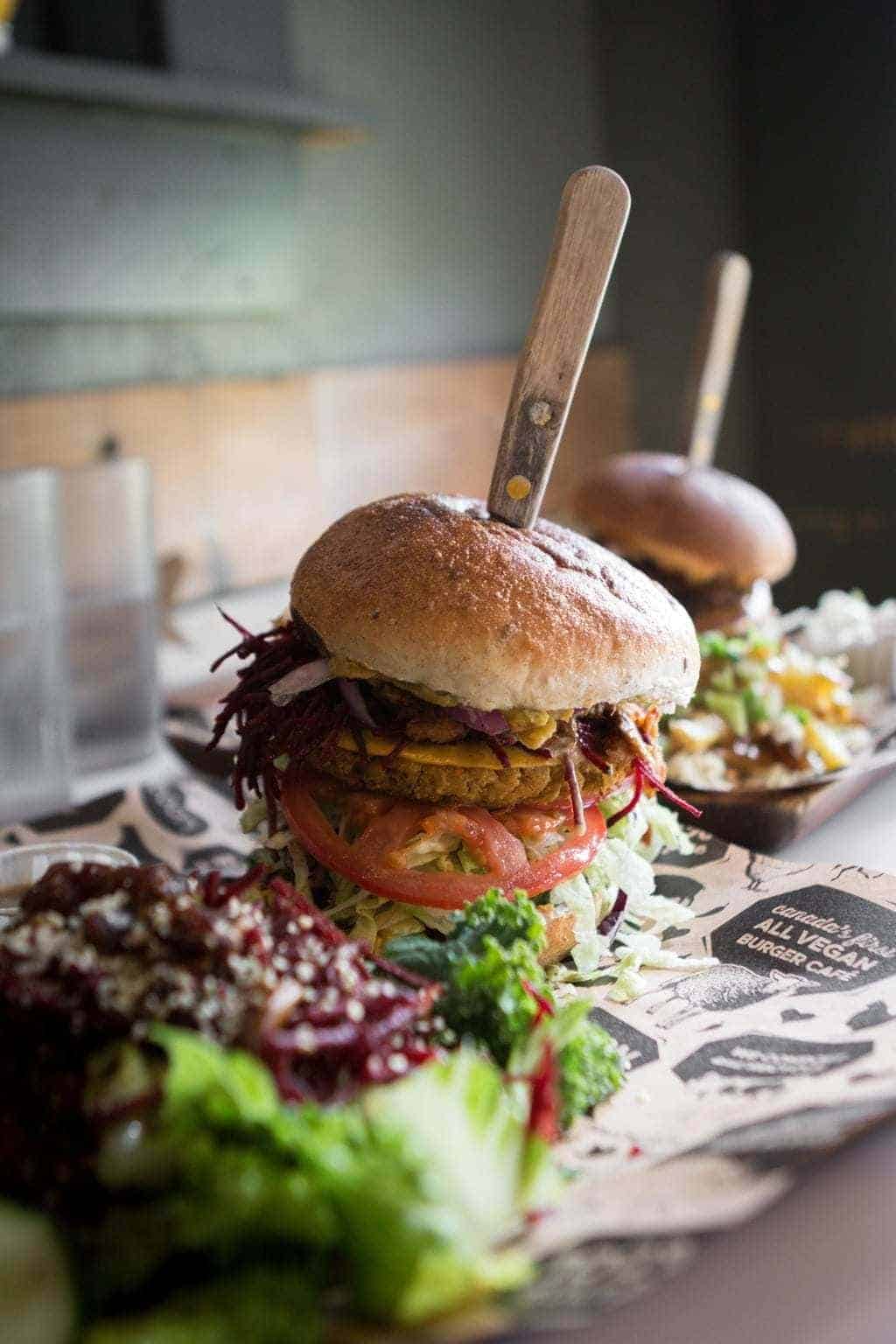 After supper, we walked around the forks downtown Winnipeg and visited an outlet mall that my mom had suggested.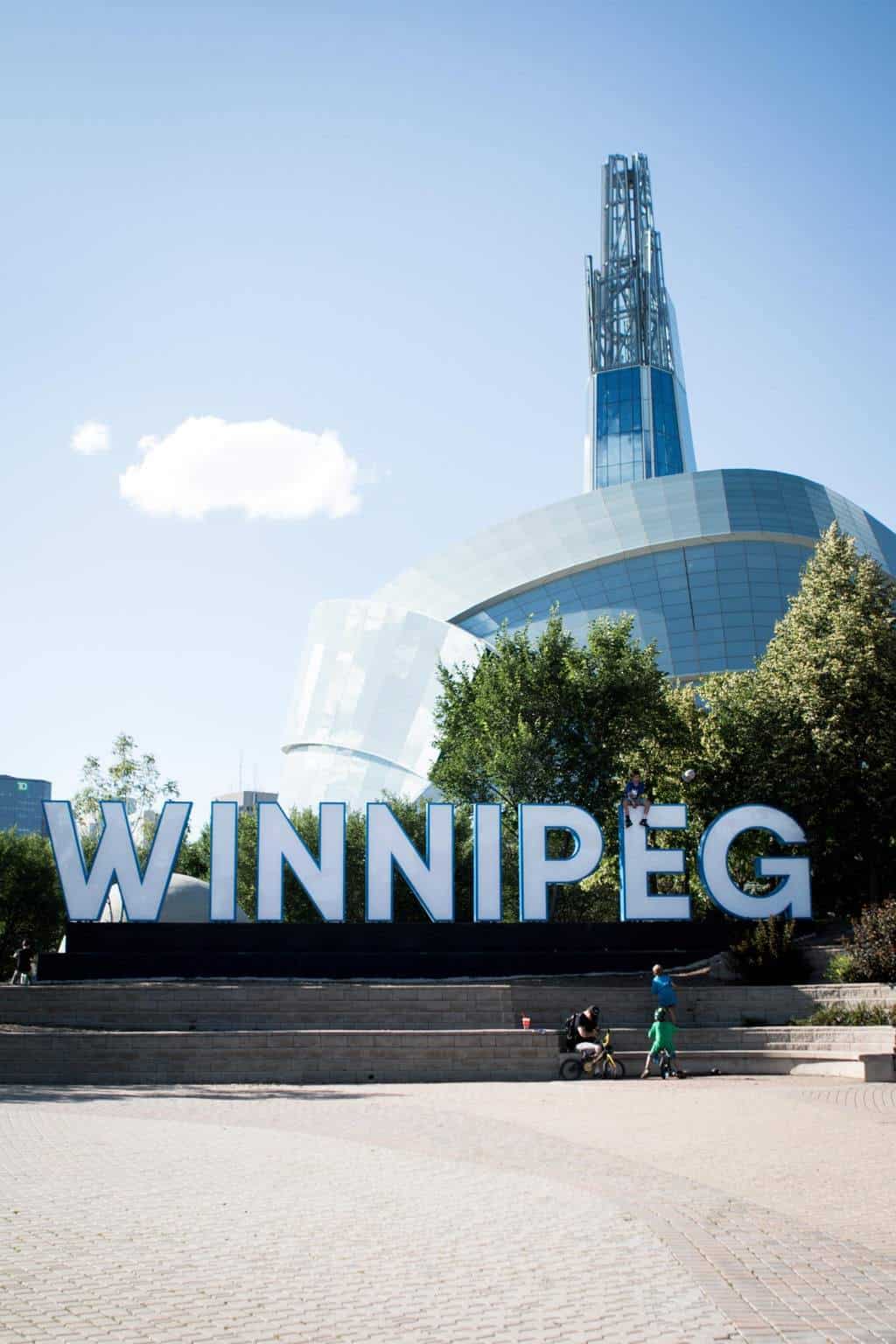 And that concludes the first part of our road trip across Canada. We're now driving in the prairies towards Regina, ready for the second part of our adventure. If you have any must-see places in Calgary or the rocky mountains, let us know!