One last coffee break before the New Year. We're talking books, goals for the New Year, reflections on 2018 and healthy recipes.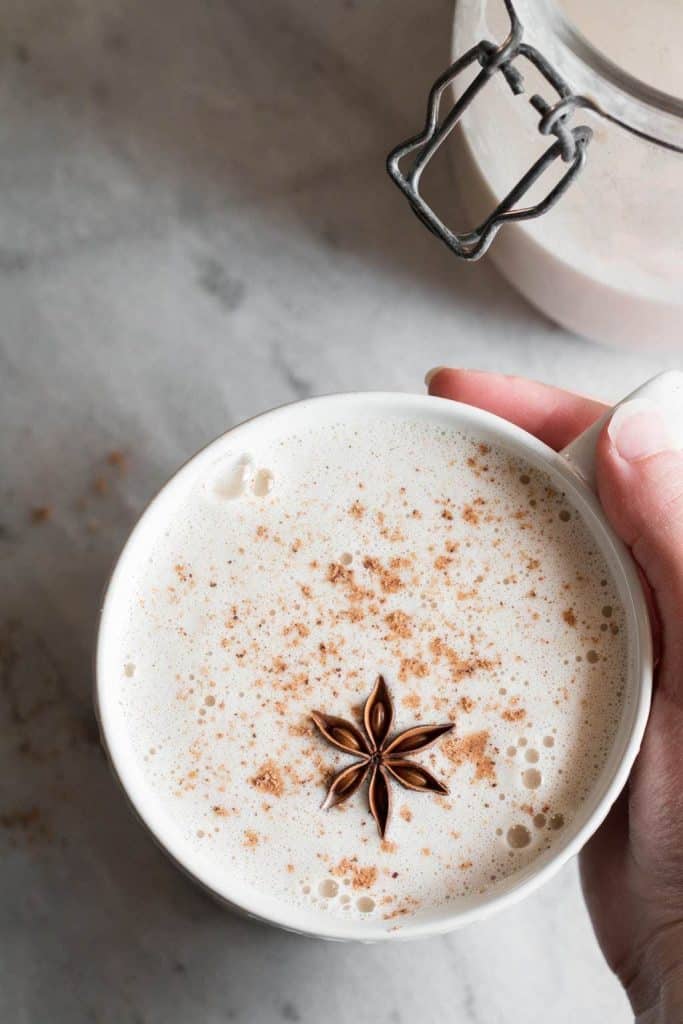 As I'm writing this, Shaun and I are in San Francisco. We left on Christmas day for our road trip across the West coast. So far, we've been to Portland and Crescent City and we've driven across the redwood parks here in California. I'll share my favorite photos on the blog once we're back home, but so far, this trip has been busy and absolutely wonderful. We'll be driving along the California coast for the next few days and I couldn't think of a better way to end 2018.
Now let's move on to our December coffee break!
Reflecting on 2018
2018 was a big year. It was my first full year working as a dietitian, we moved from New Brunswick to British Columbia, we travelled a lot and I even wrote my first Ebook.
My plans for the future changed so many times over the last year that at this point, I'm learning to let go of my need to know. I never would have known last year that I'd be where I'm at right now, career-wise and location-wise.
If I look back at my goals last year, there are many I accomplished. I've been drinking more water. I've been meditating and doing yoga more often. I worked hard on the blog and I started sharing recipe videos. Also, I planned a big part of our wedding, which is getting closer(!!).
There are a few things I didn't accomplish, but that's okay. I also accomplished things I didn't know I would. I wrote my first Ebook, I travelled more than I planned and I moved across the country.
All that to say: We can't plan for everything. It's good to have goals and I'll always make some new goals, but it's also good to stay flexible.
As long as I'm closer to where I want to be, that's okay with me.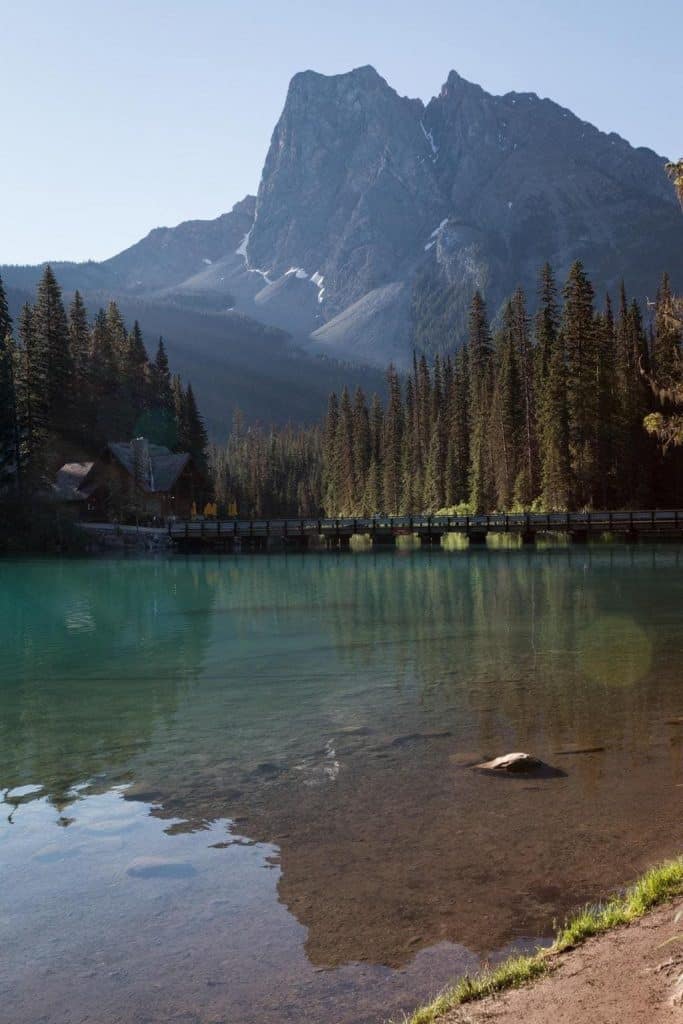 My Goals for 2019
I have no idea where I'll be this time next year and I'm okay with that. For the first time in my life, I'm trying not to plan too far in advance, because I know I really can't. First, we're not sure whether we'll stay in BC or whether we'll go back to NB. We're not sure if we'll be buying a house soon or not. We're also not sure exactly where we'll be going on our honeymoon and for how long (a few weeks or a few months?). A lot of it depends on where we're at with our careers.
Some things I do know I want to accomplish:
Grow the blog – My goal is to share 2 recipes most weeks (plus weekly videos!)
Practice more yoga – Unlike most people, I quit my gym membership for the New Year. I'm replacing my weight training sessions for more yoga-based workouts (I'm loving Alo Moves) and running. My goal with this is to spend more time doing things I love – being outside and doing gentle strengthening and flexibility exercises at home.
Travel – There are so many places I want to see on the West coast. Plus, we're starting to think about our honeymoon, so there will be a lot of travelling this year.
Read one book per month – I did this goal last year and I loved it! It forces me to read a bit more, which is always a good thing.
There are other healthy habits I want to continue into the New Year, including drinking a lot of water, taking better care of my skin (especially before the wedding!), flossing, etc. Those are things I've been doing already and they're pretty basic, so I won't bore you with the details.
What are your goals and intentions for 2019?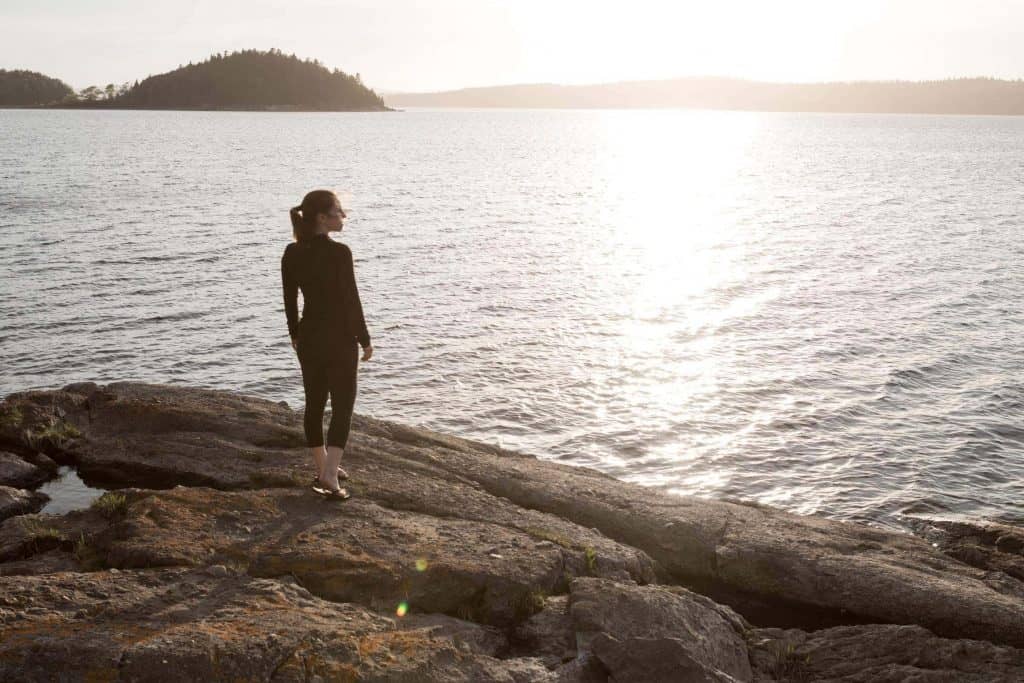 What I Read this Month
I read the third Narnia book and I'm slowly reading Harry Potter and the Goblet of Fire for the 4th time. I can't get enough.
2019 Planner
Like last year, I'm using a bullet journal instead of a planner. I absolutely love it as it gives me more flexibility (I like the layout to be made a certain way and most planners aren't right for me).
New Videos
Favorite Healthy Recipes to Start the New Year
To be fair, I basically only share healthy recipes, but these are a bit more New Year Resolutions focused (if that makes any sense).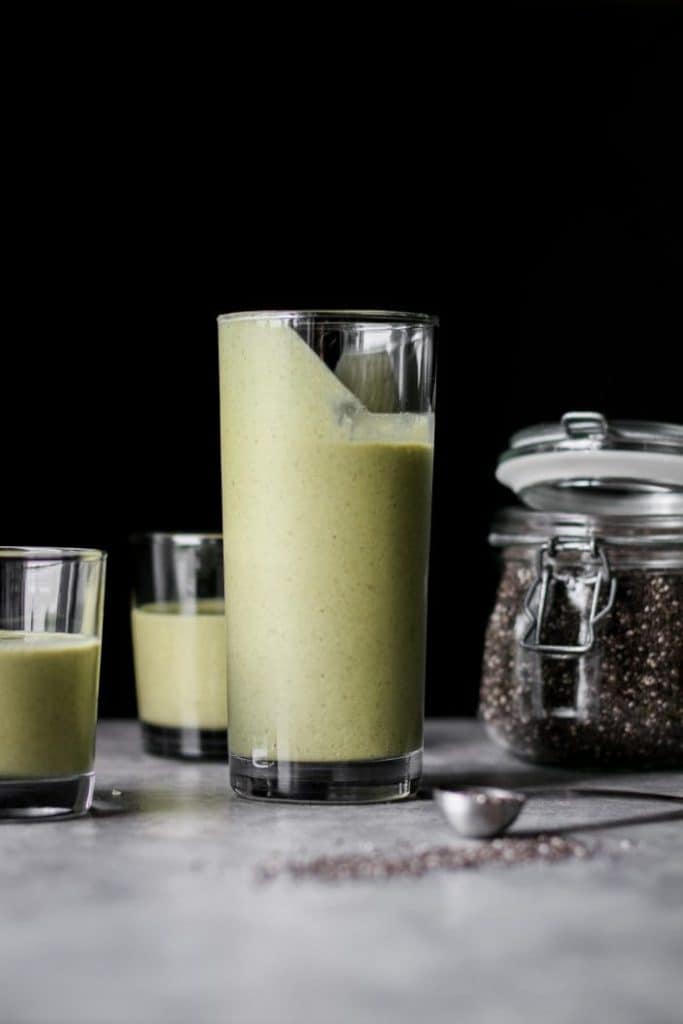 My Favorite Protein Green Smoothie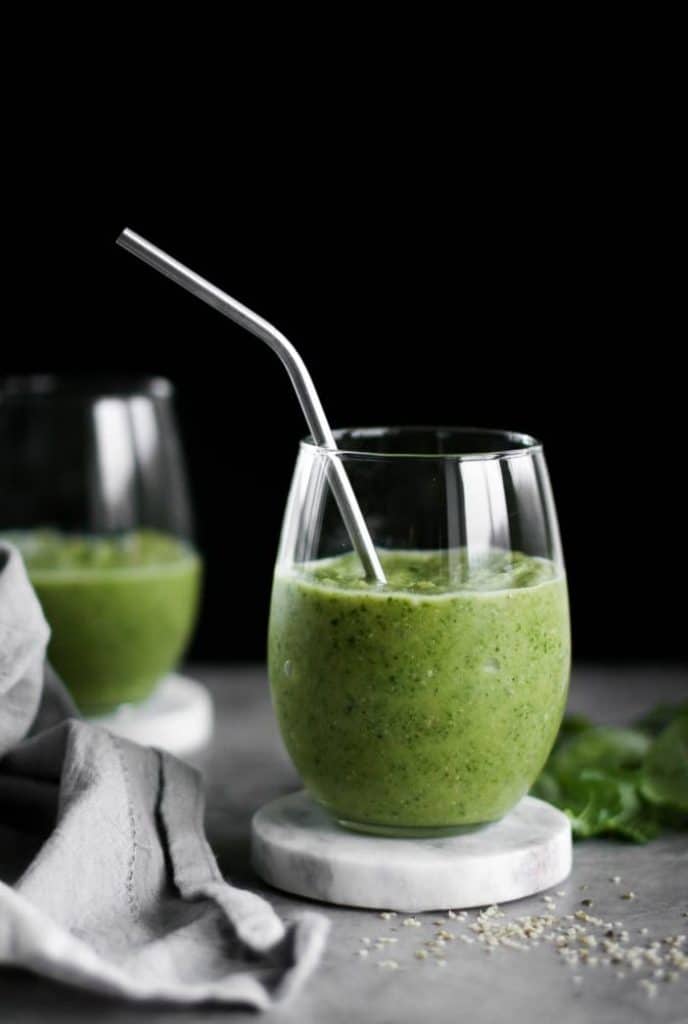 New Year Tropical Green Smoothie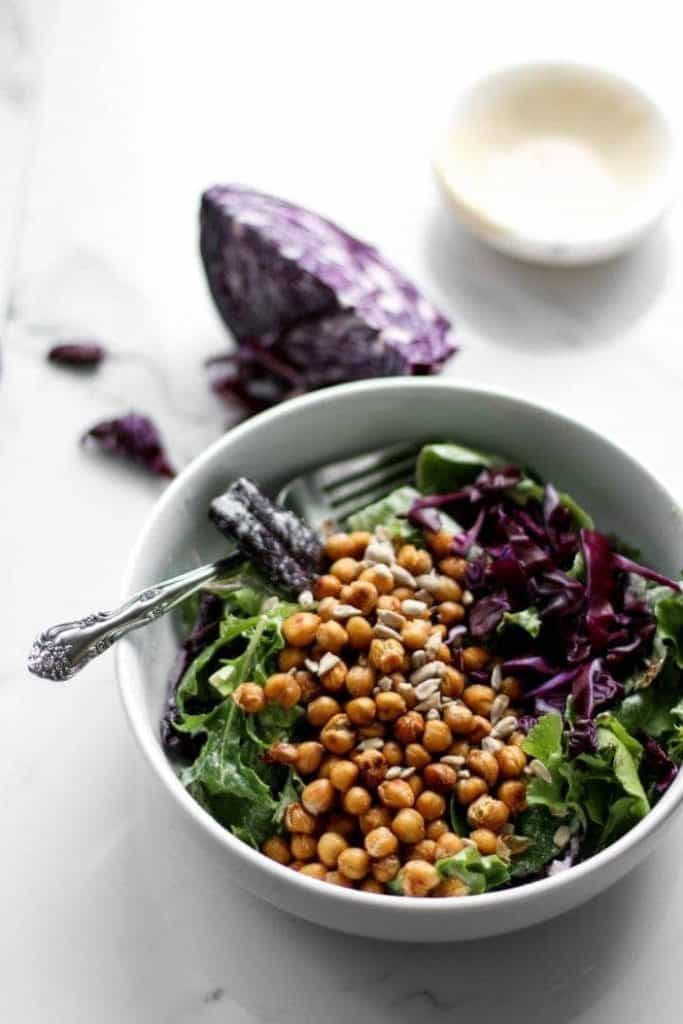 Everyday Salad with Tahini Dressing and Chickpea Croutons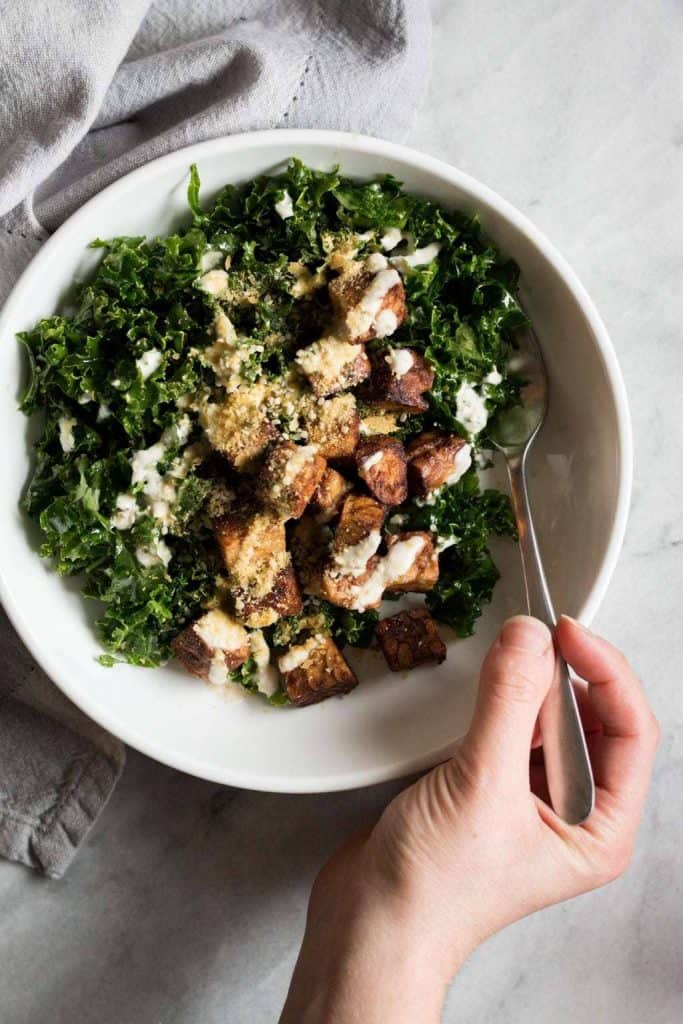 Tempeh Kale Salad with Tahini Dressing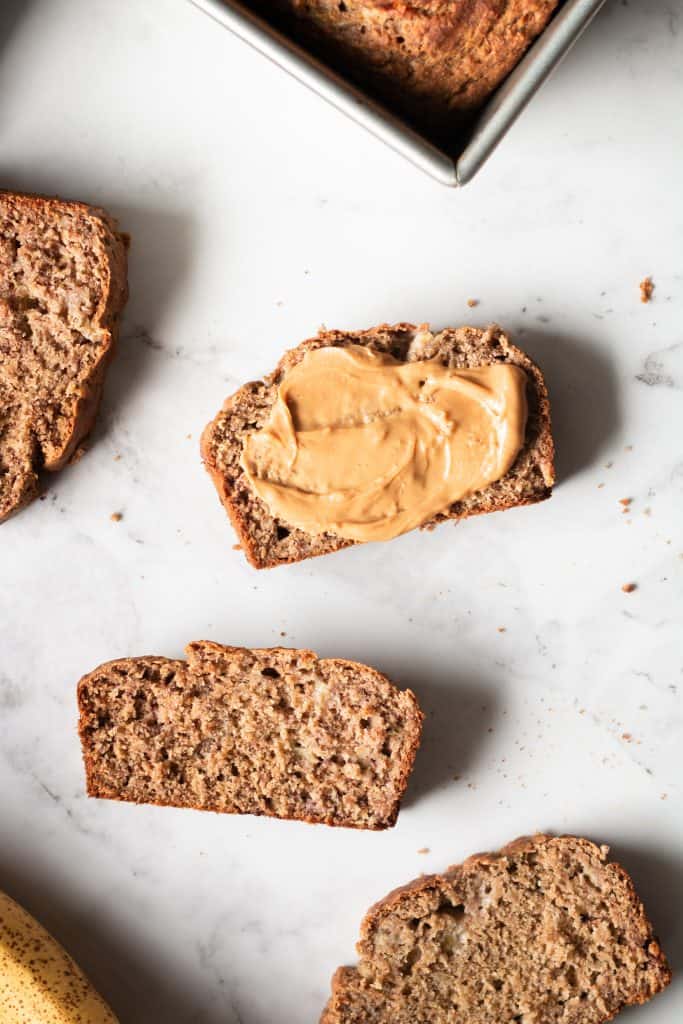 Fruit-Sweetened Breakfast Banana Bread