Our First 3 Months in British Columbia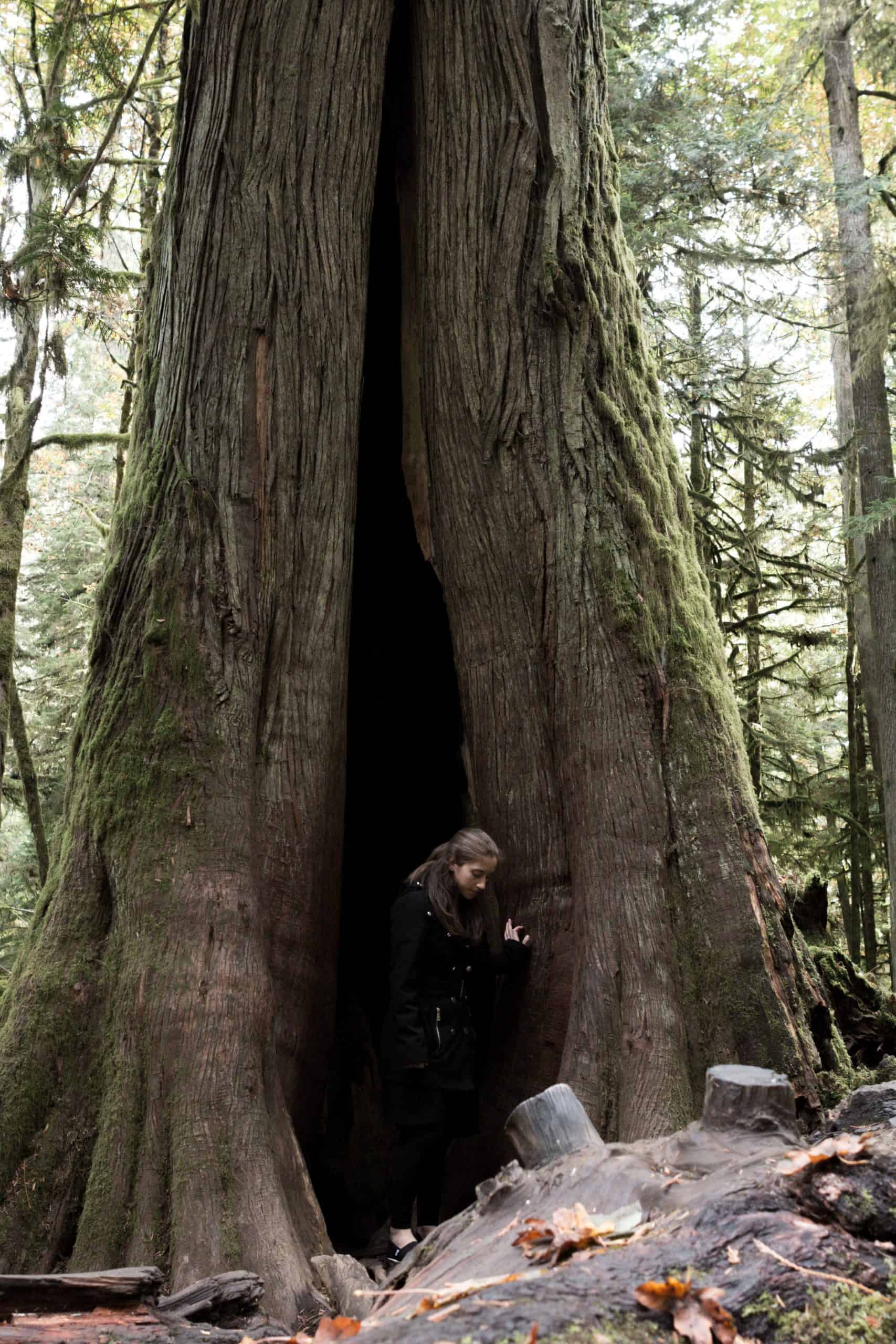 It's been 3 months since we moved to British Columbia and left New Brunswick. 3 full months away from family and friends.
I get a lot of questions about our move. People asking how we're finding it in British Columbia, away from home. The truth is, it's so much better than I ever expected. I was honestly expecting to miss home a lot more.
Don't get me wrong, I do miss my family and friends (and my dog so much!), but I expected tears at one point, which hasn't happened yet.
I suppose we've been too busy to really miss home so far. Whenever we're not working, we're exploring everything this beautiful province has to offer. I think it's safe to say that we love our new home.
But will we stay here forever? Probably not. We really don't know where we'll be next year and for once, I'm okay with that. We may go back home, we may try living in Vancouver for a bit or we may stay in the Okanagan a little longer. For now, we're just enjoying our time here. We're taking advantage of our time on the West coast with plans to visit all we can in British Columbia, as well as Washington, Oregon and California.
If we decide to go back home, we'll have so many great memories and we'll have visited places we couldn't have, had we stayed in New Brunswick. I'm not ready to leave British Columbia just yet and that's all I know for now.
With that, I thought I'd compile some photos I took from our time in British Columbia so far.
This is more of a life update, but I promise I'll be back with a recipe early next week. In the meantime, I hope you enjoy the photos!
Home
We've been living in a beautiful basement apartment in Vernon, BC, a small city 40 minutes north of Kelowna in the Okanagan. To say that we live in a beautiful place is an understatement. We're located just outside the city, next to a lake and surrounded by farm land. I'm close to work, yet living in what feels like the country. It's the best of both worlds.
If you follow my Instagram stories, you probably saw this view many times already, but I'm obsessed with the view from our apartment.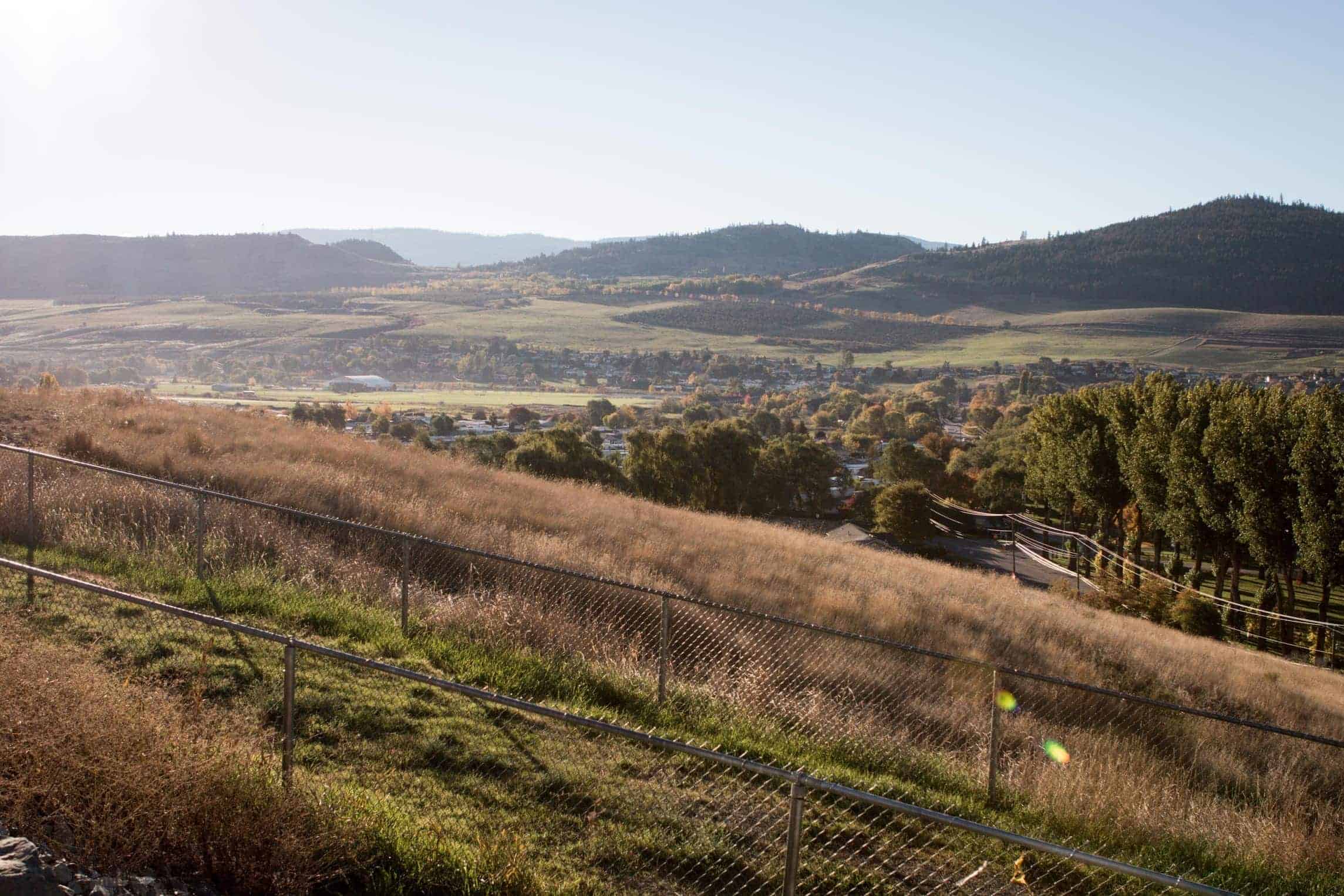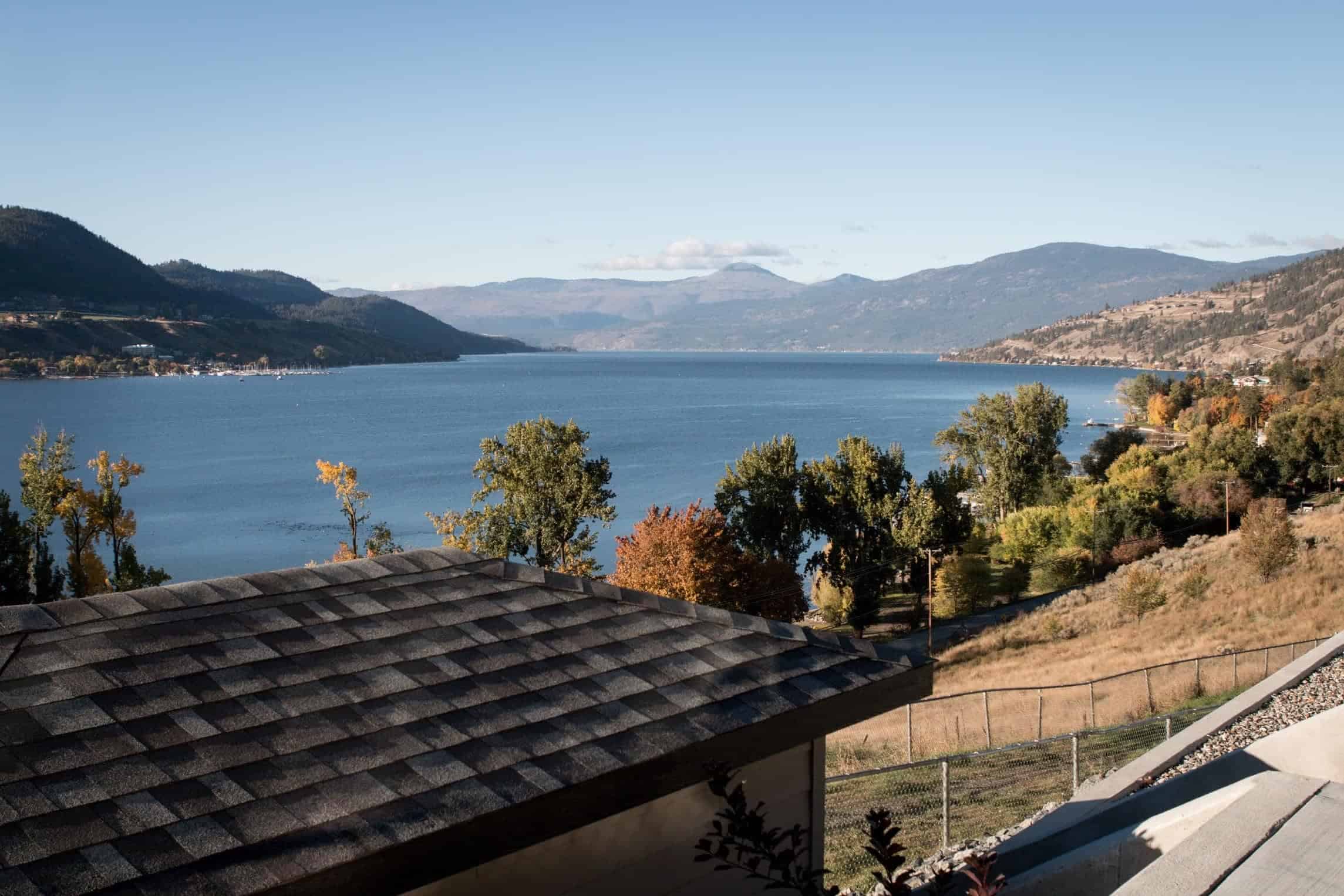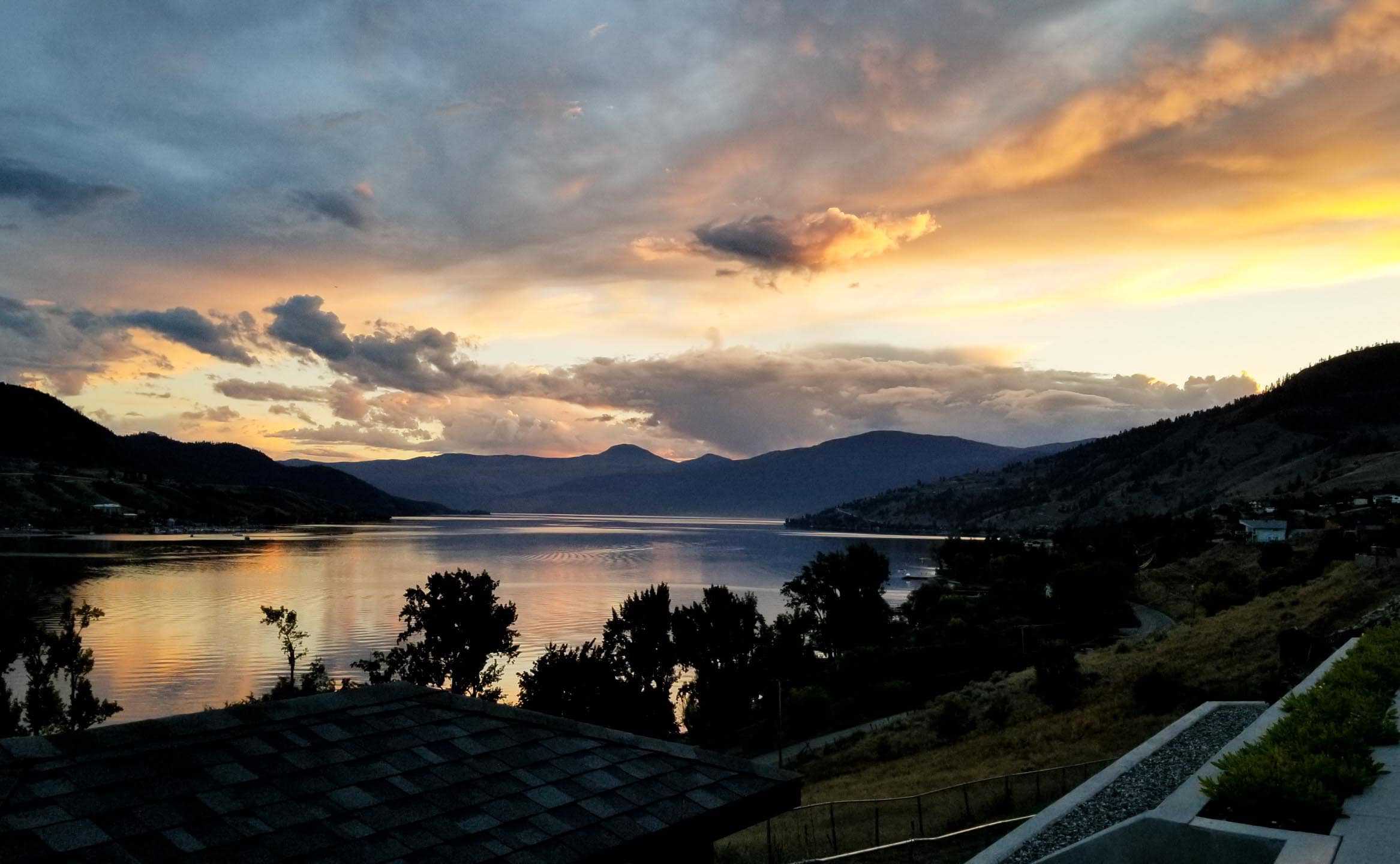 So far in Vernon, we visited a few vineyards, we picked cherries, peaches, plums, apples, peppers and tomatoes. The Okanagan is filled with fresh fruits and vegetables and it makes me so happy.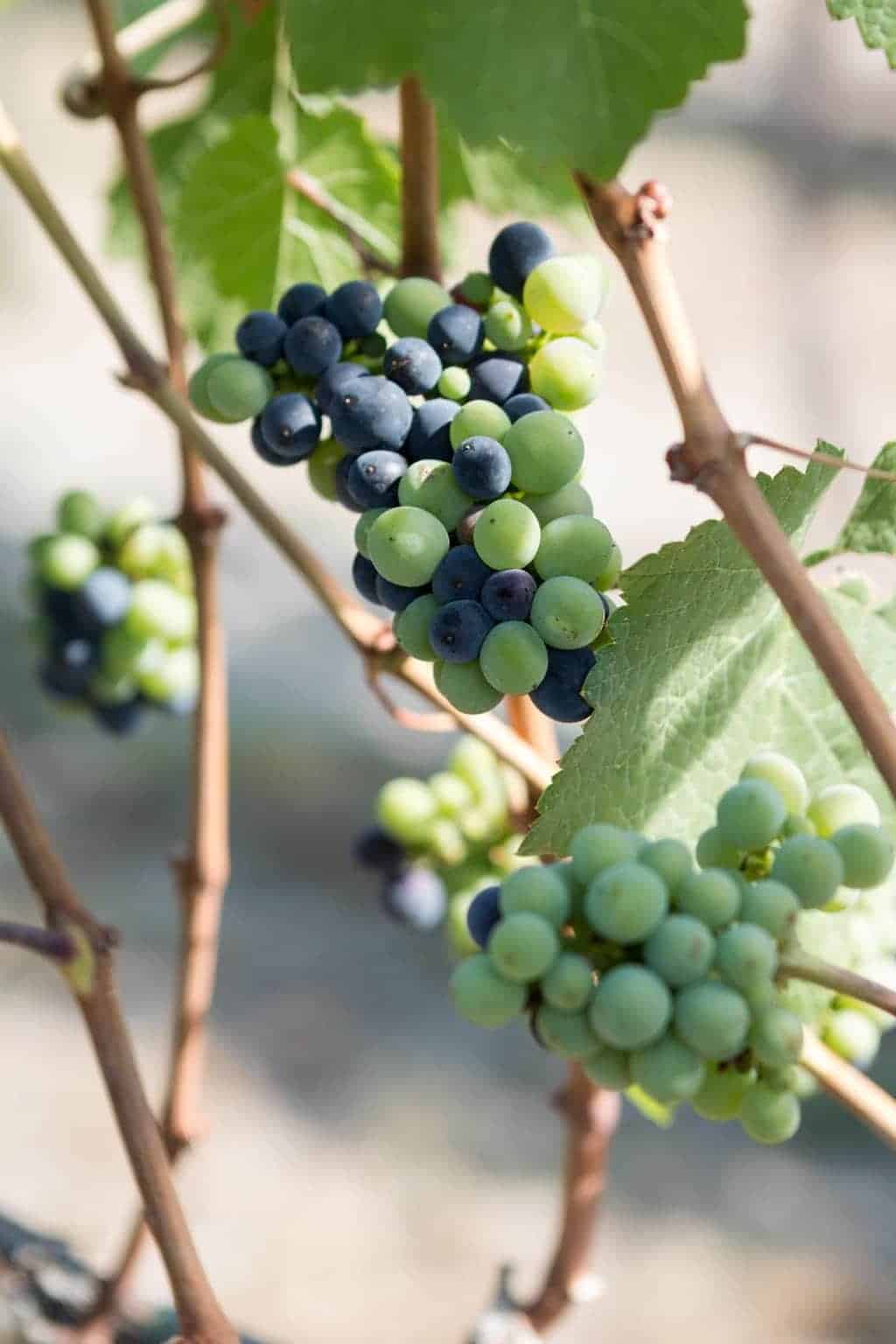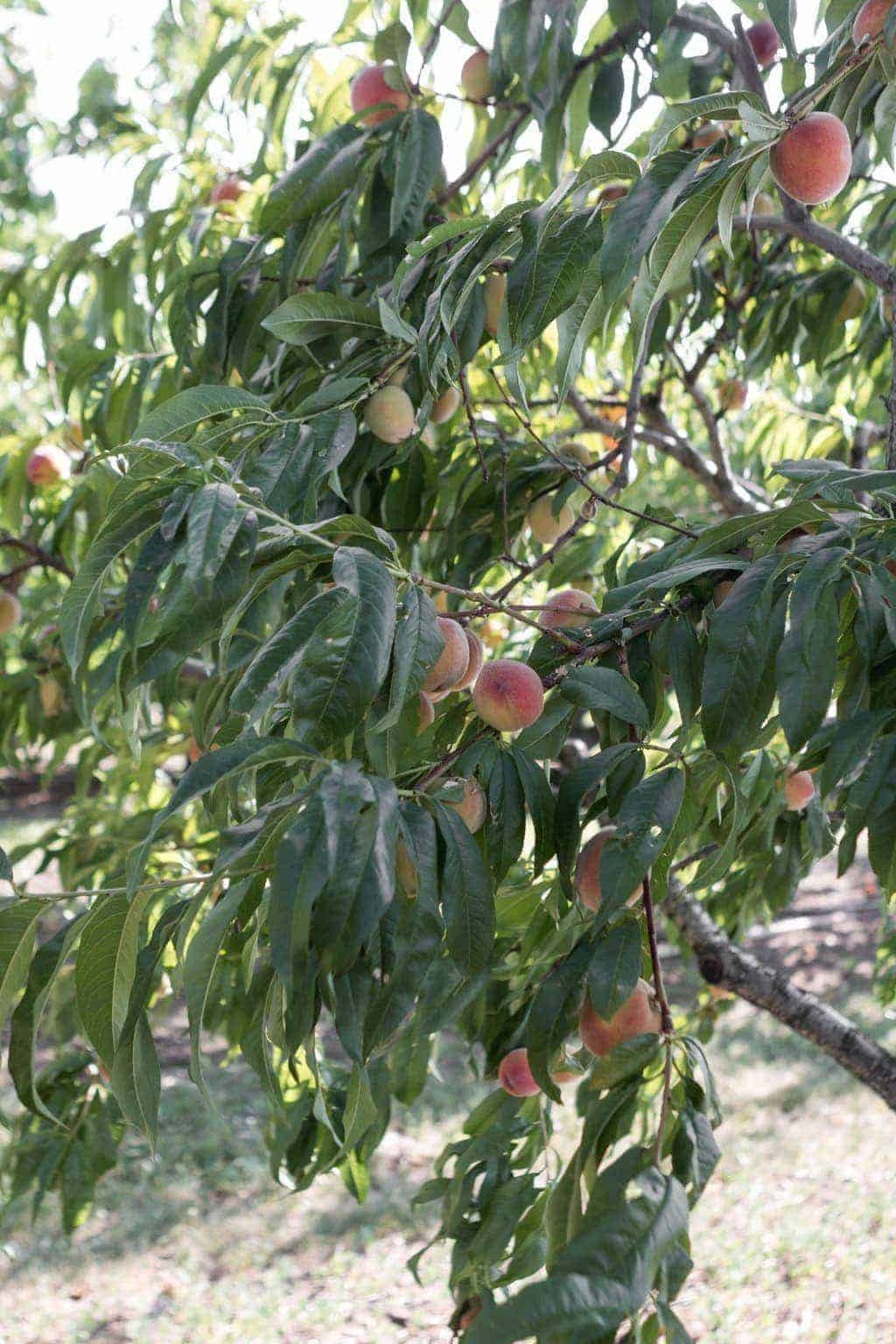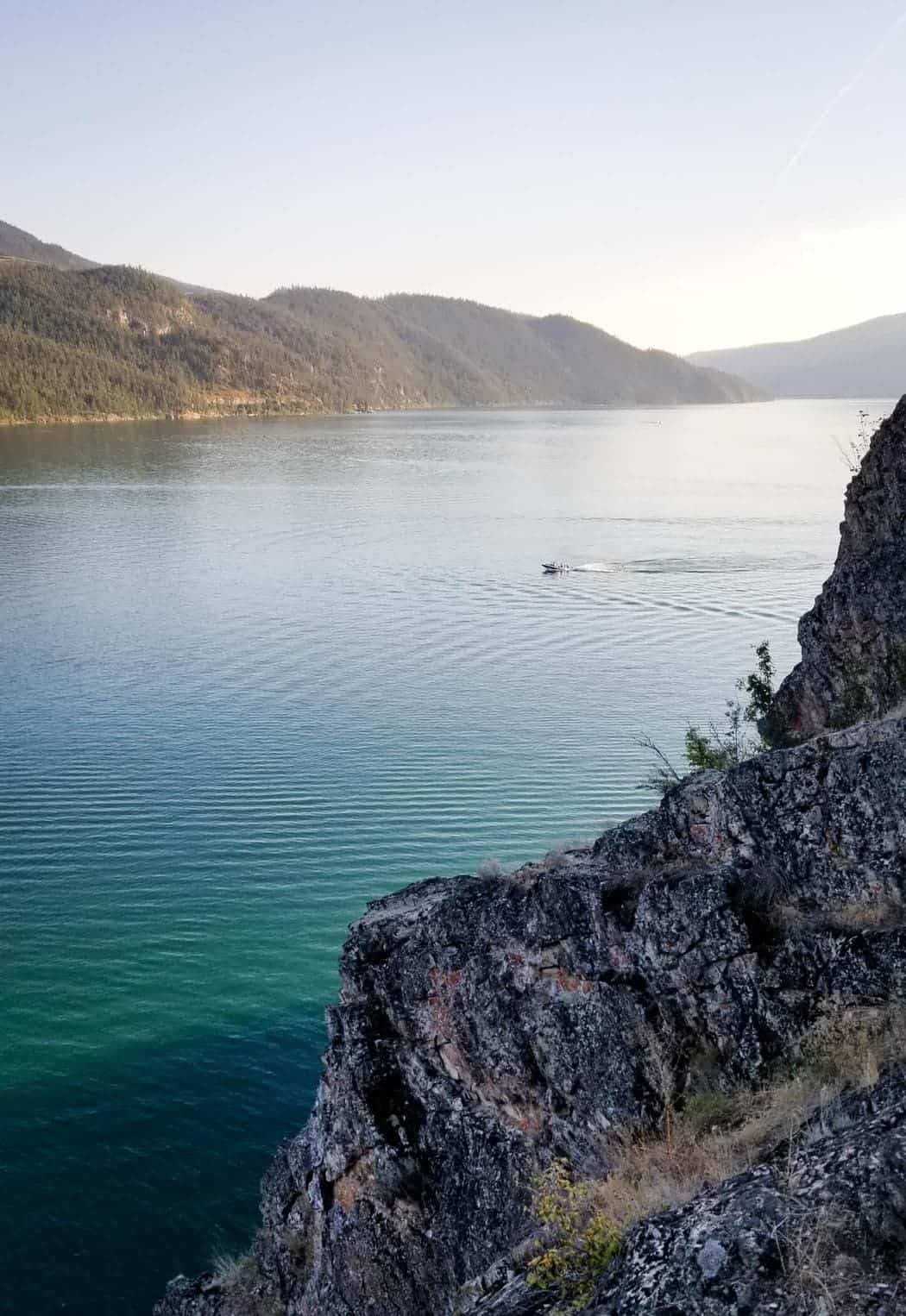 Other than that, I've been exploring our city and finding new hiking trails. Kalamalka lake provincial park is my favorite.
While I love it here in the Okanagan, the month of August did come with a lot of smoke this year. Thankfully we were safe, but it did mean we had to stay indoors as much as possible and we didn't see the sun for one month.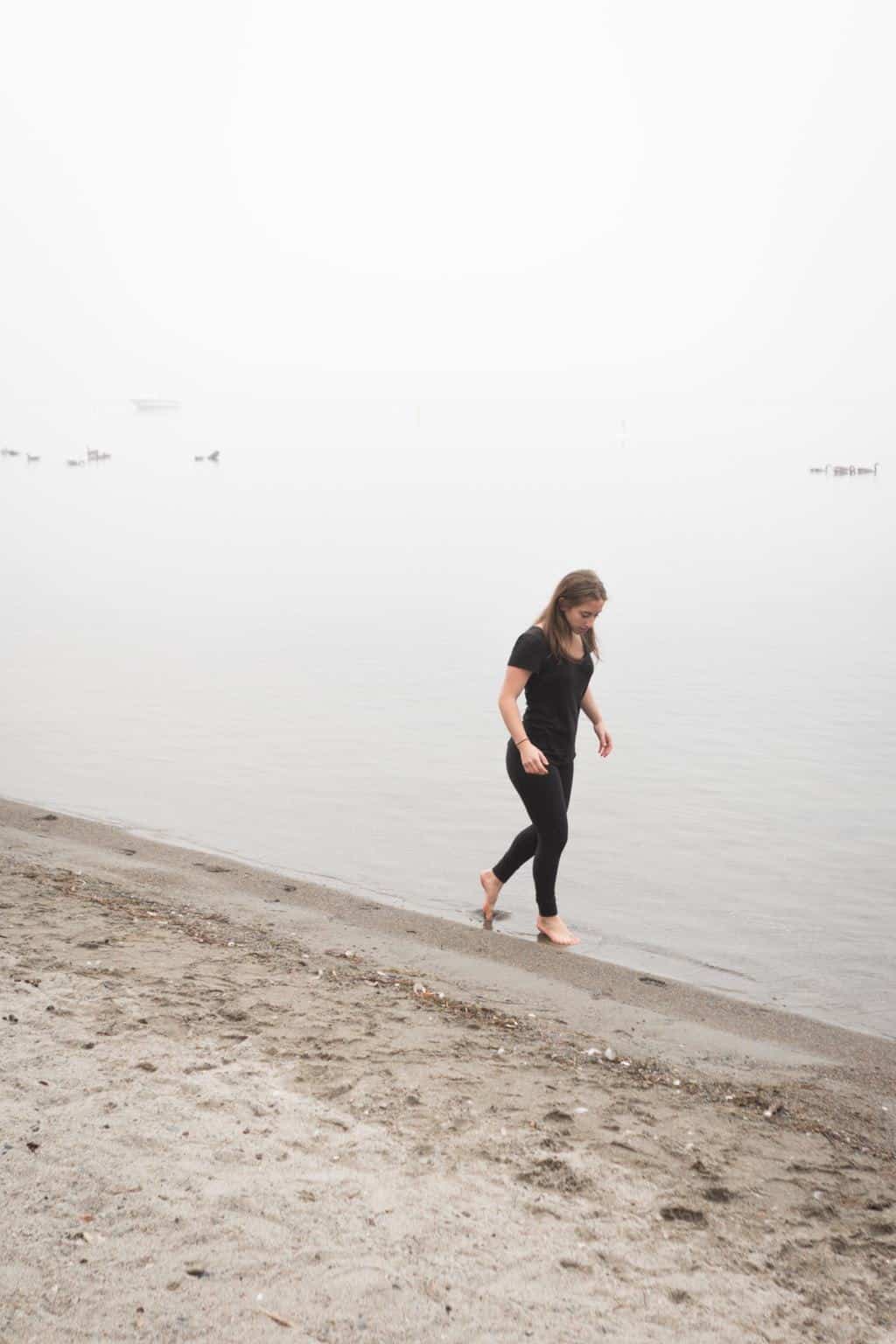 Vancouver
We visited Vancouver several times now and I'm in love with the city. It's filled with healthy vegetarian restaurants, hiking trails, mountains, beaches, markets and beautiful sights. I shared a bit more on our time in Vancouver in this post.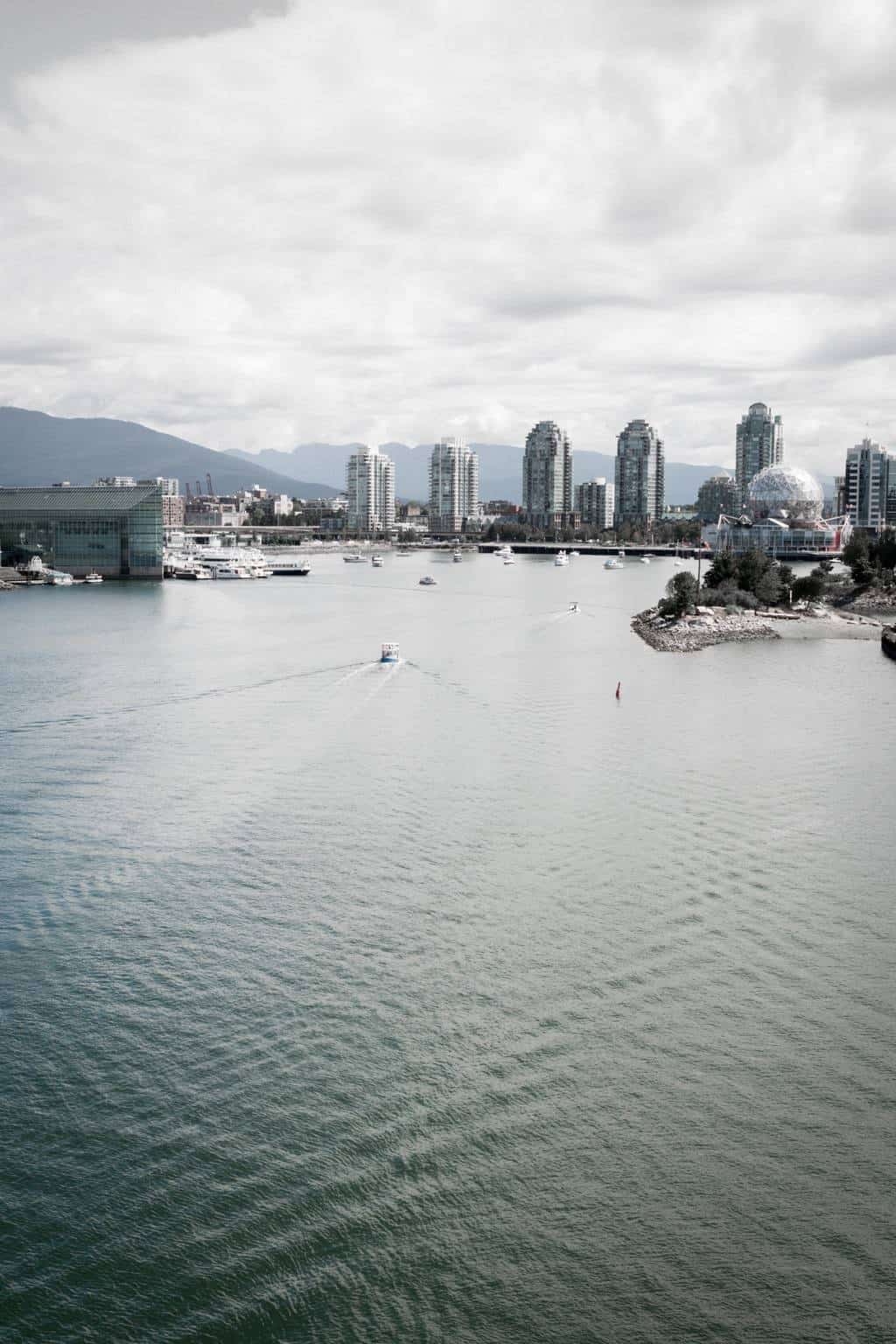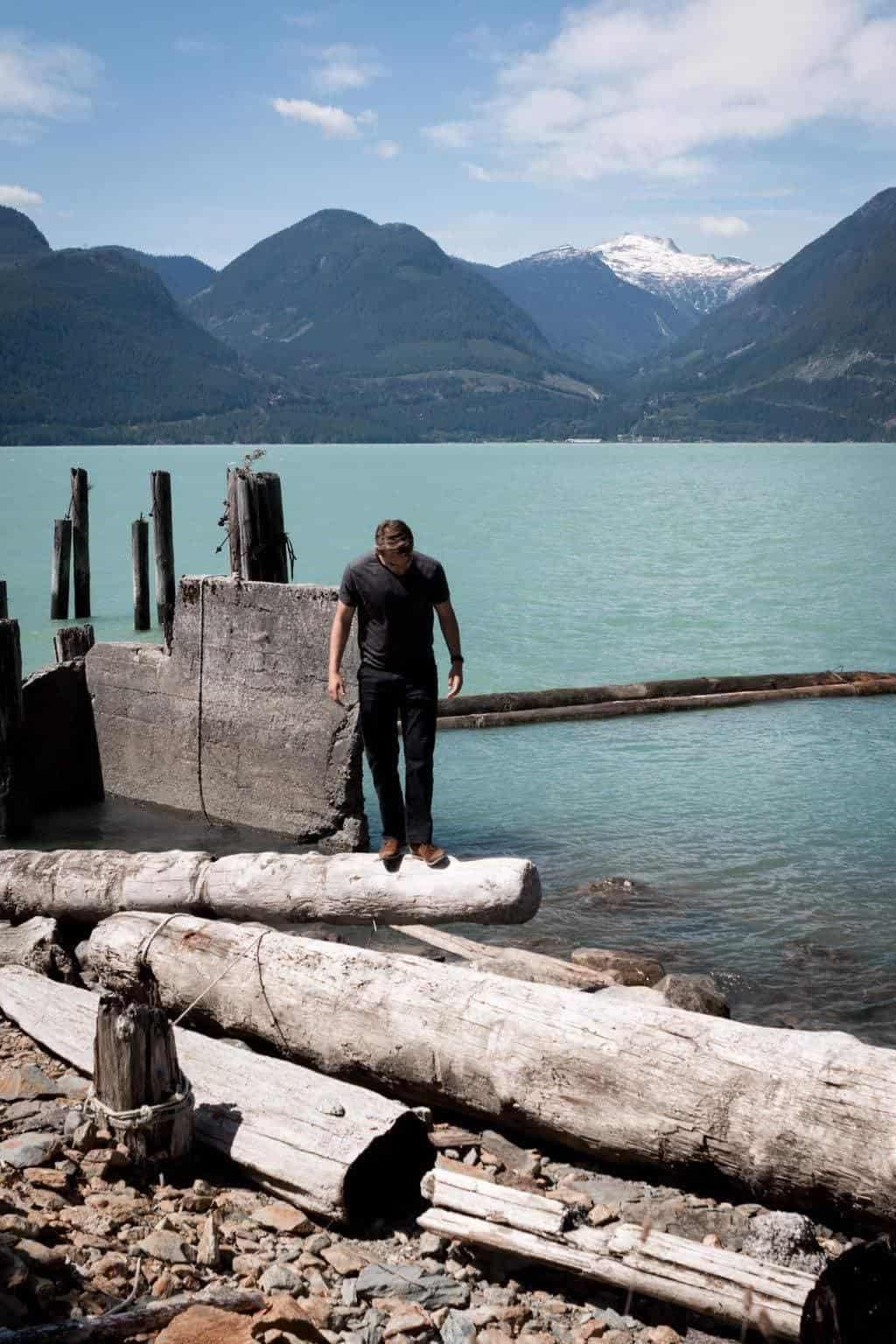 We also drove through Squamish (above) and Whistler (below). Of course we'll try to go skiing in Whistler this winter!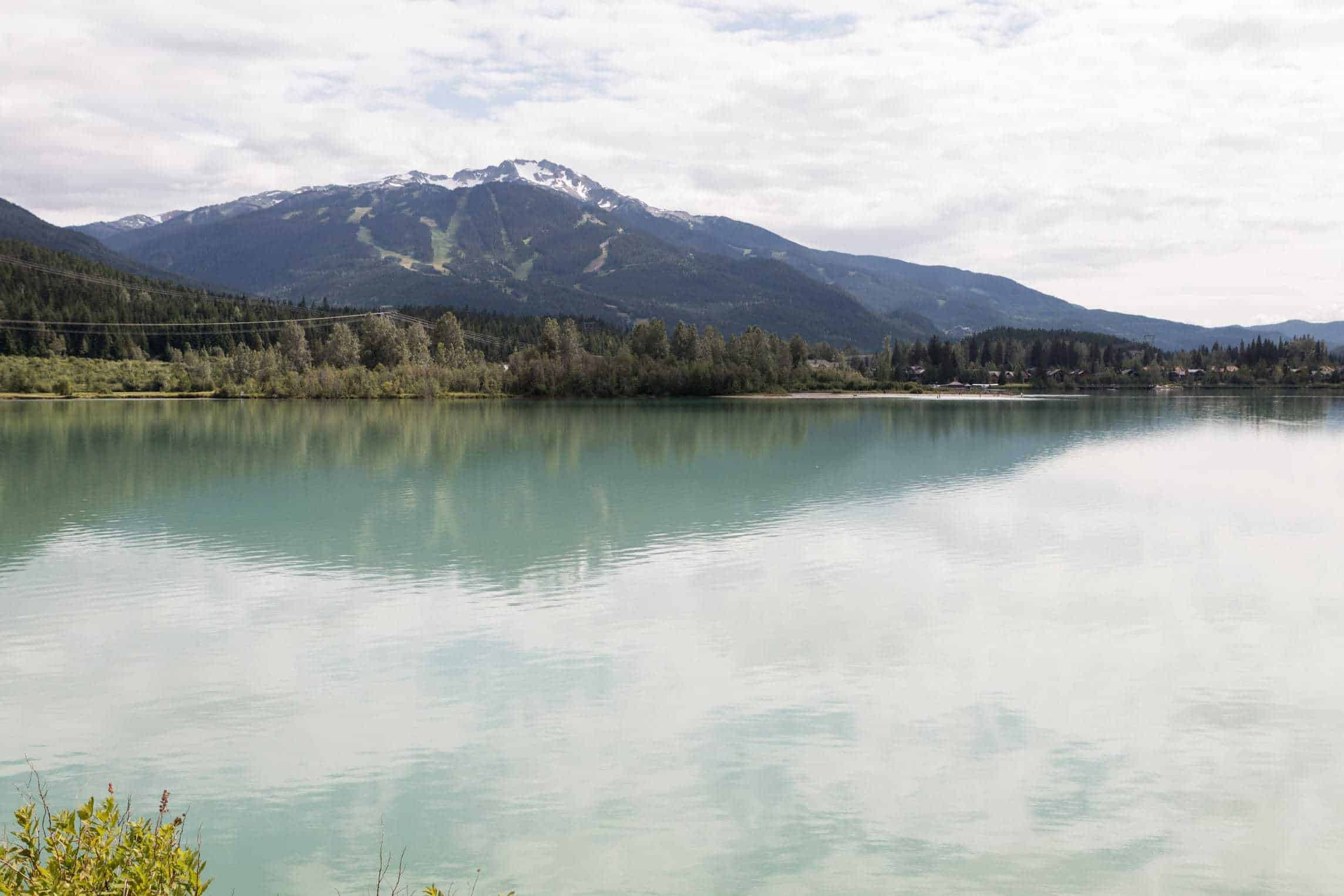 Seattle
We spent labour day weekend in Washington. I shared more details on our trip to Seattle in my September coffee break post, which you can read here.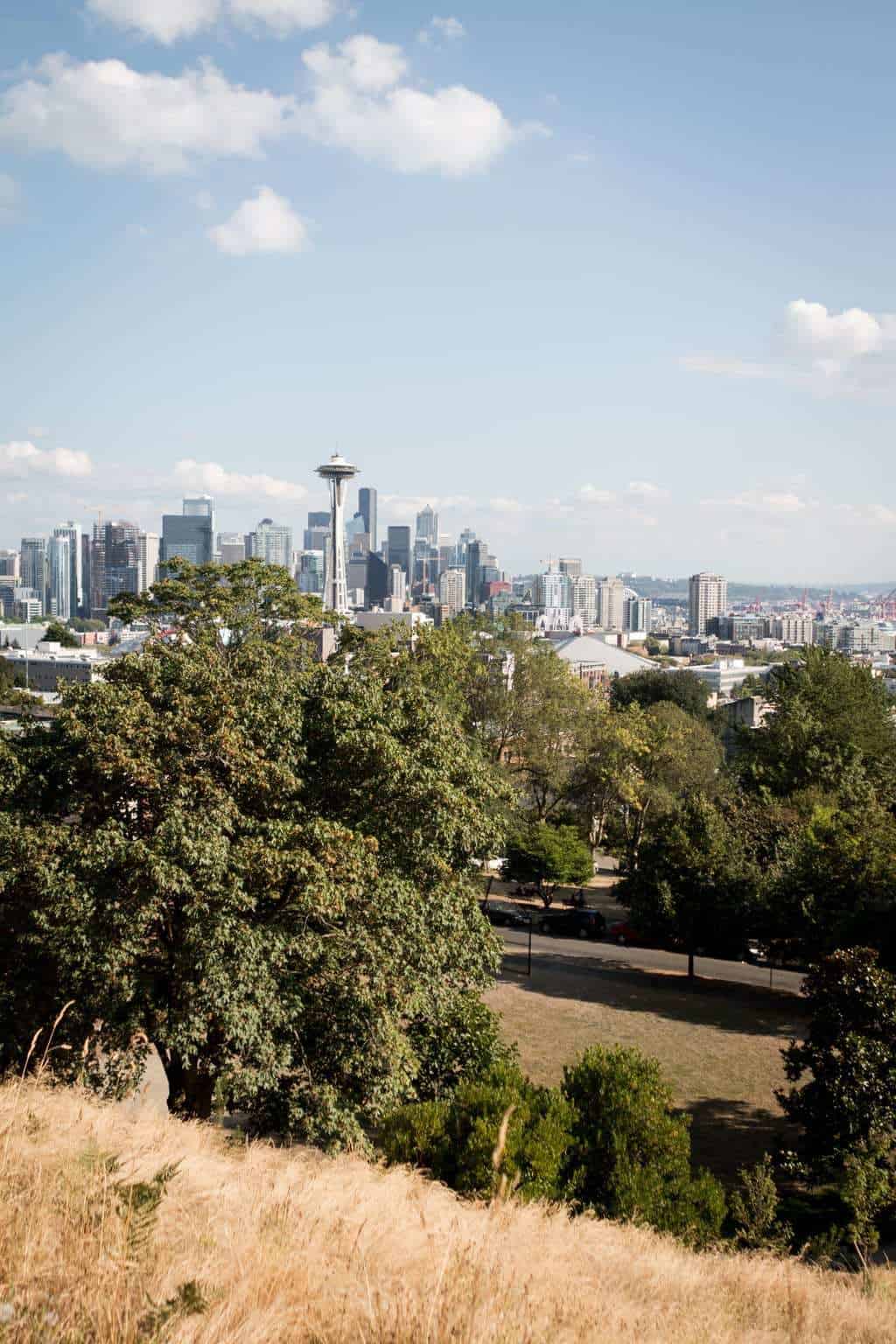 Silver Star Mountain
We also have a small mountain 30 minutes from home, where we went hiking a few times this summer. It's also a well known ski resort in the winter, so again, we'll have to try that this winter. It should be interesting, considering I haven't skied in 3 years.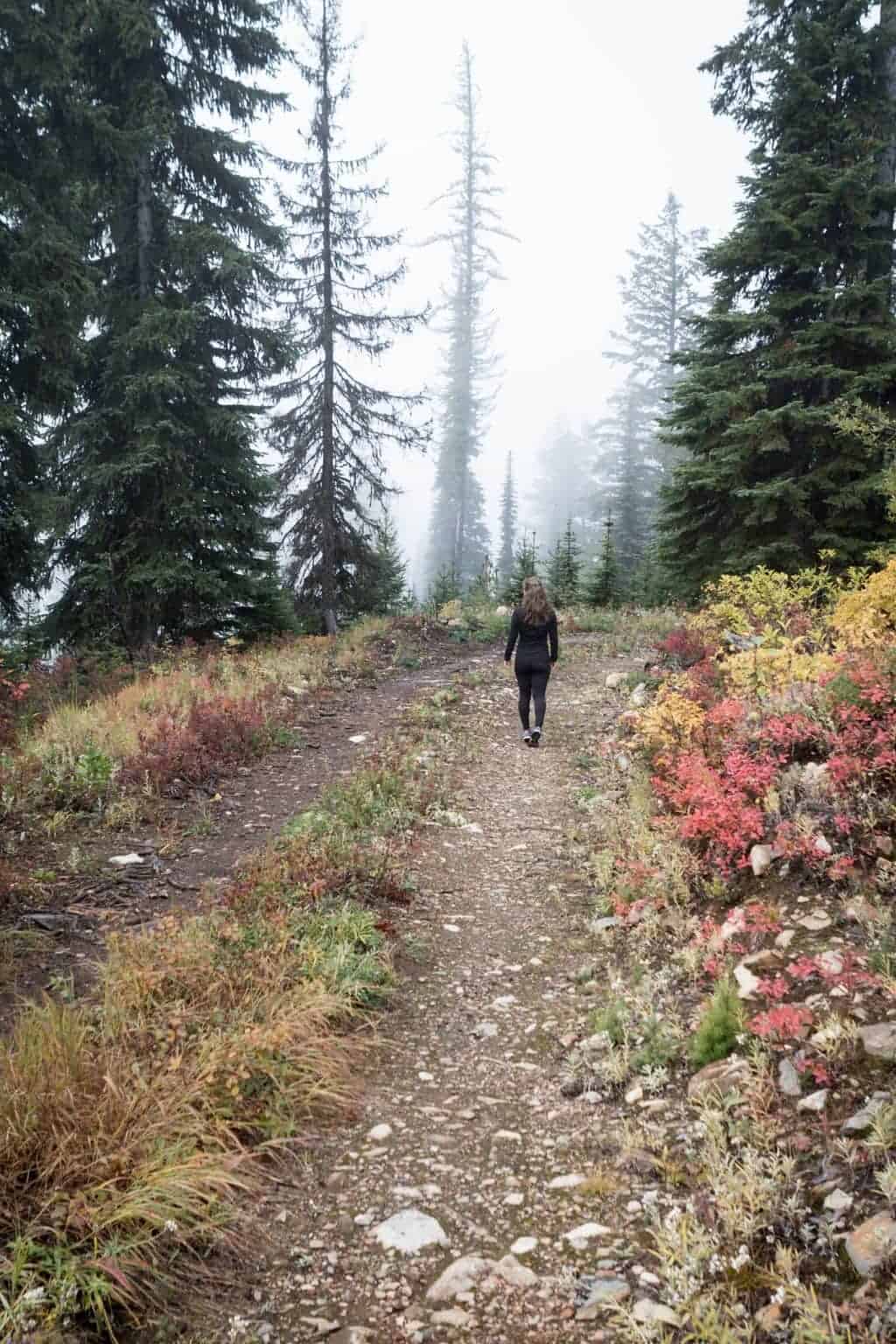 Revelstoke
Again, a beautiful mountain close to home. Revelstoke is a small city 2 hours from us with a beautiful national park. We hiked there a few weekends ago and we'll go again for sure!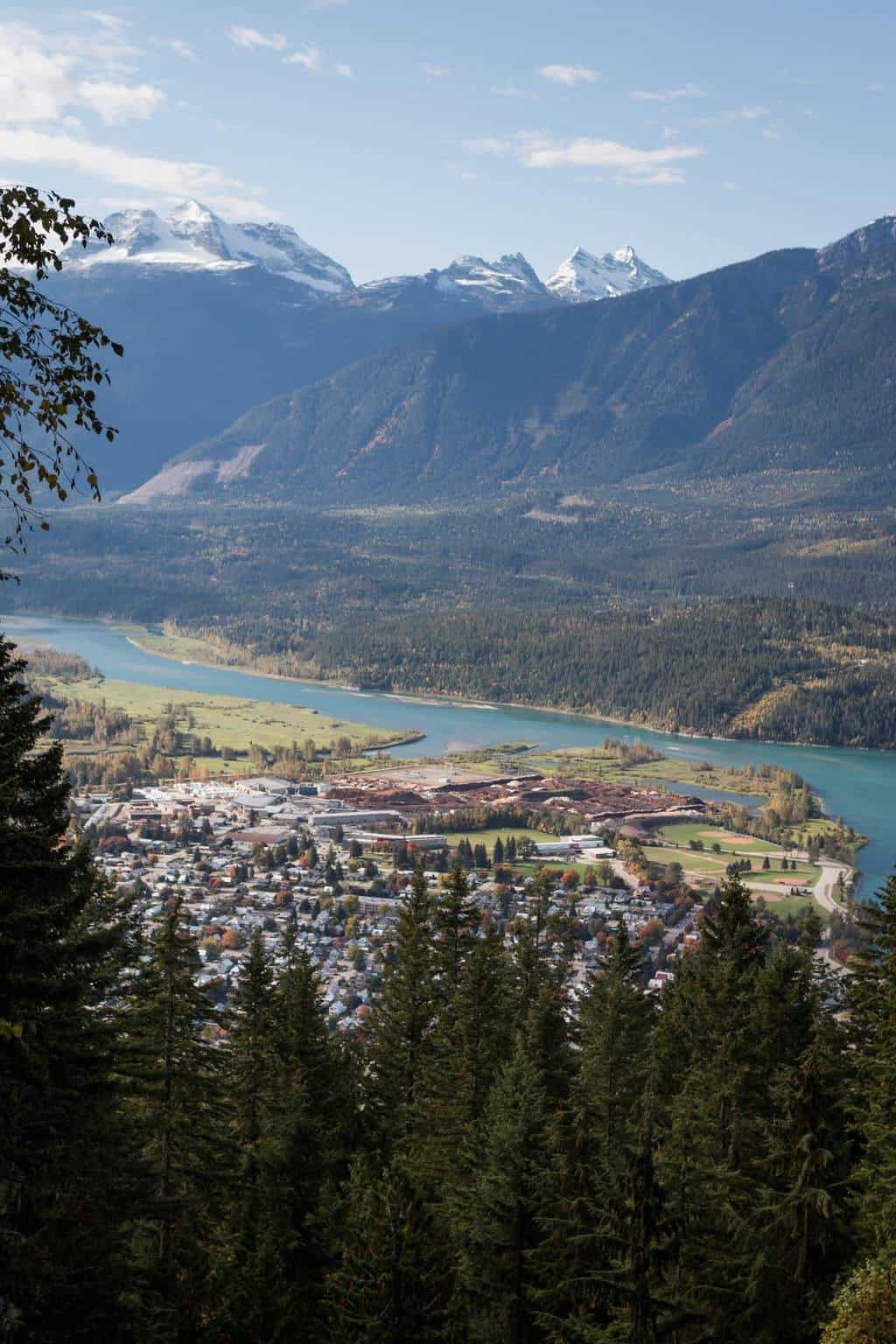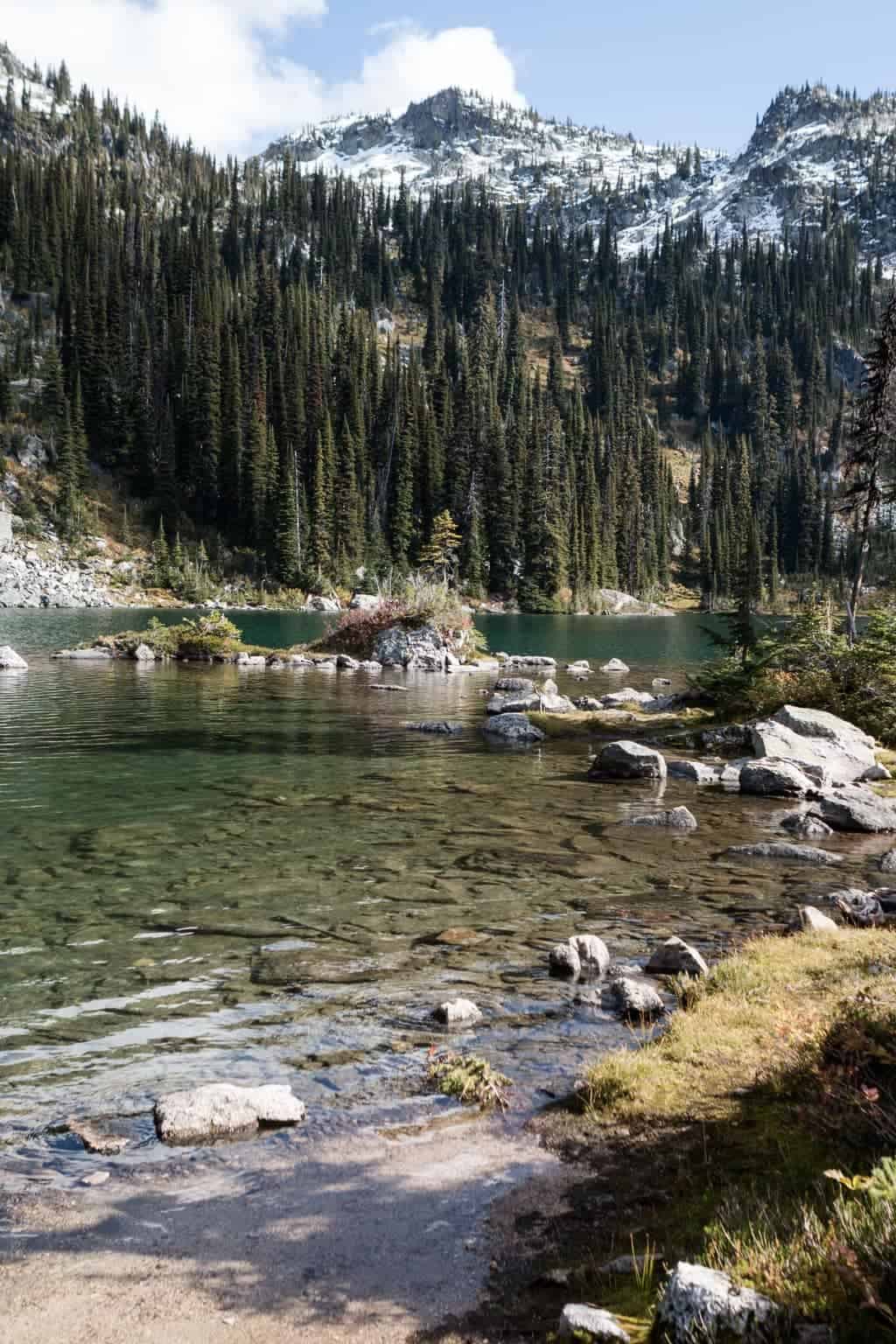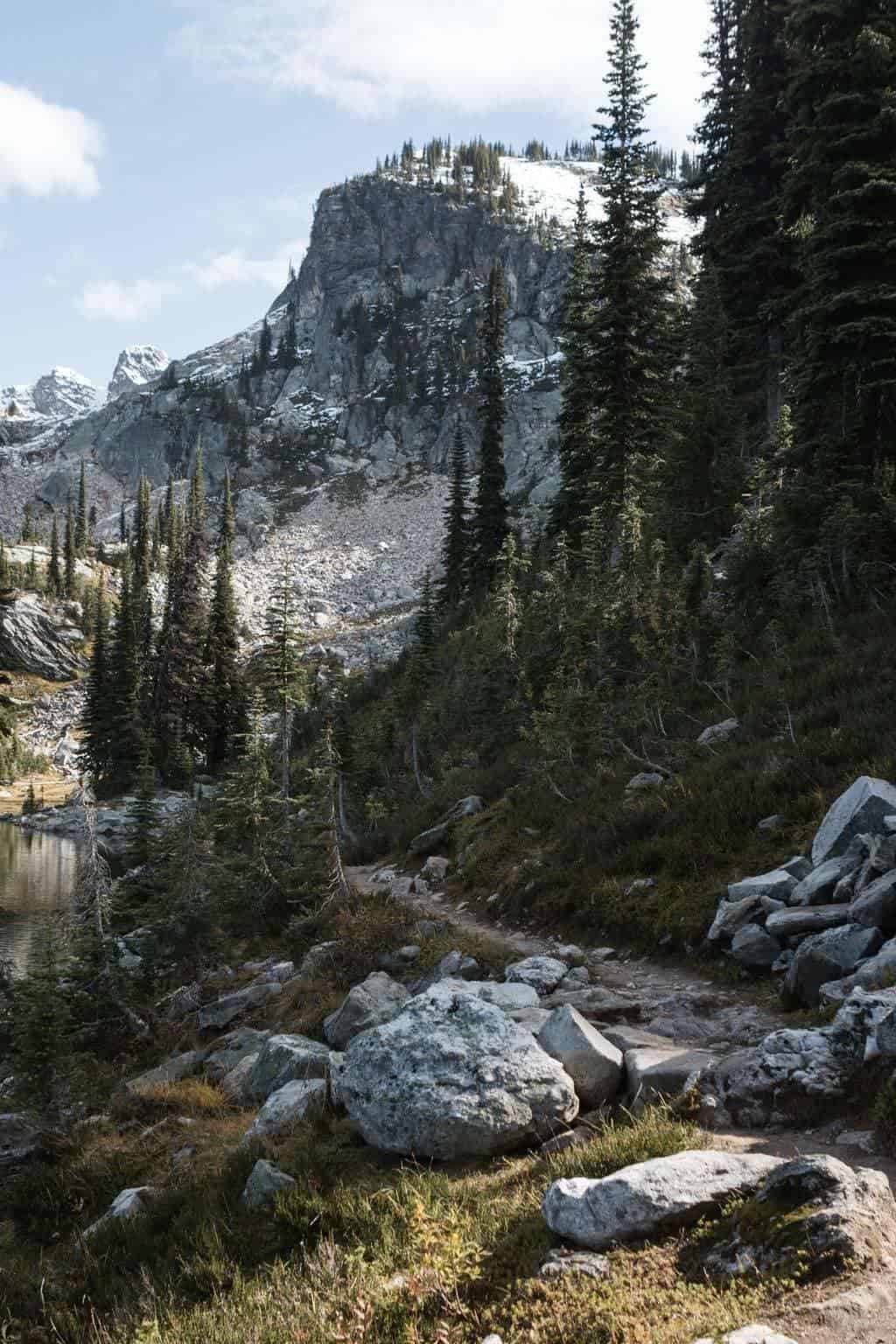 Vancouver Island
And finally, our latest road trip – Vancouver Island.
Last weekend, we woke up at 1:30 am and drove to Vancouver to take the ferry at 8am. We spent a long rainy day in Victoria on Vancouver Island. We walked around the city, we went shopping, we ate at Whole Foods and tried a little vegetarian restaurant called Rebar.
The next day, after 11 hours of sleep, we woke up to a sunny day in Victoria. Again, we walked around the city, along the water. We stopped at a small park to enjoy the view and we ate lunch at The Very Good Butchers before leaving for Port Alberni.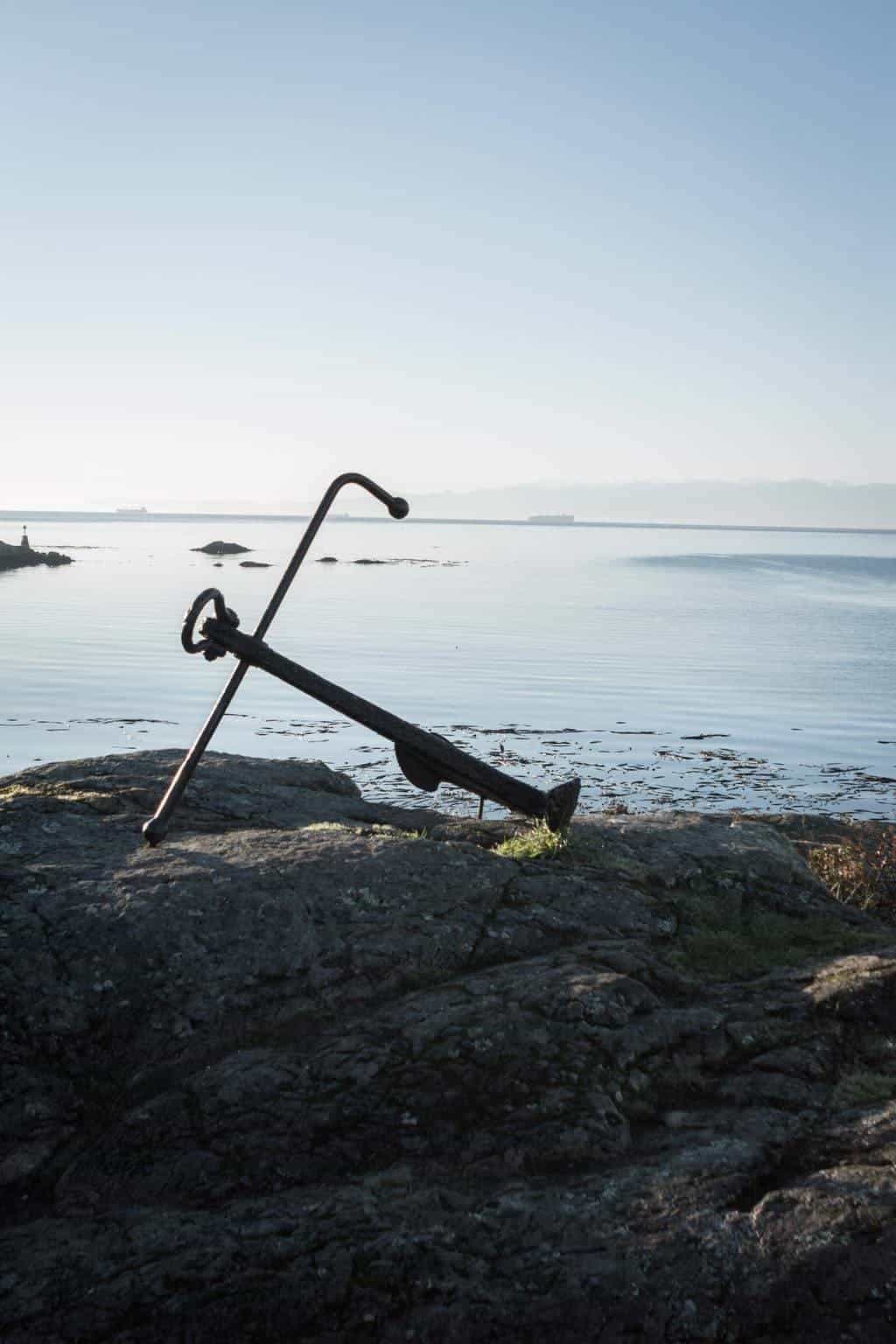 In the afternoon, we drove through Nanaimo and stopped at Cathedral Grove to hike amongst the tall trees. That was my favorite part of the road trip.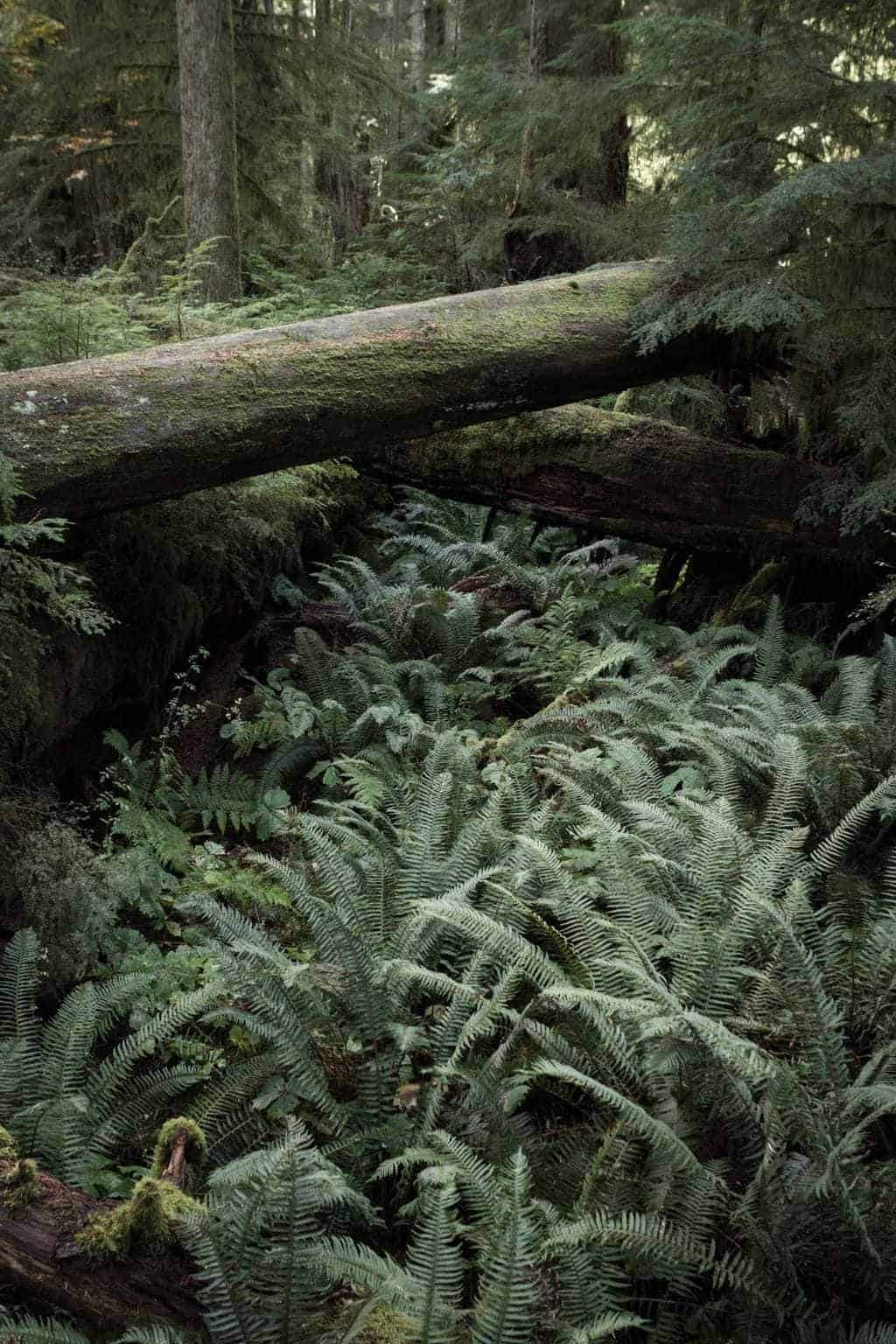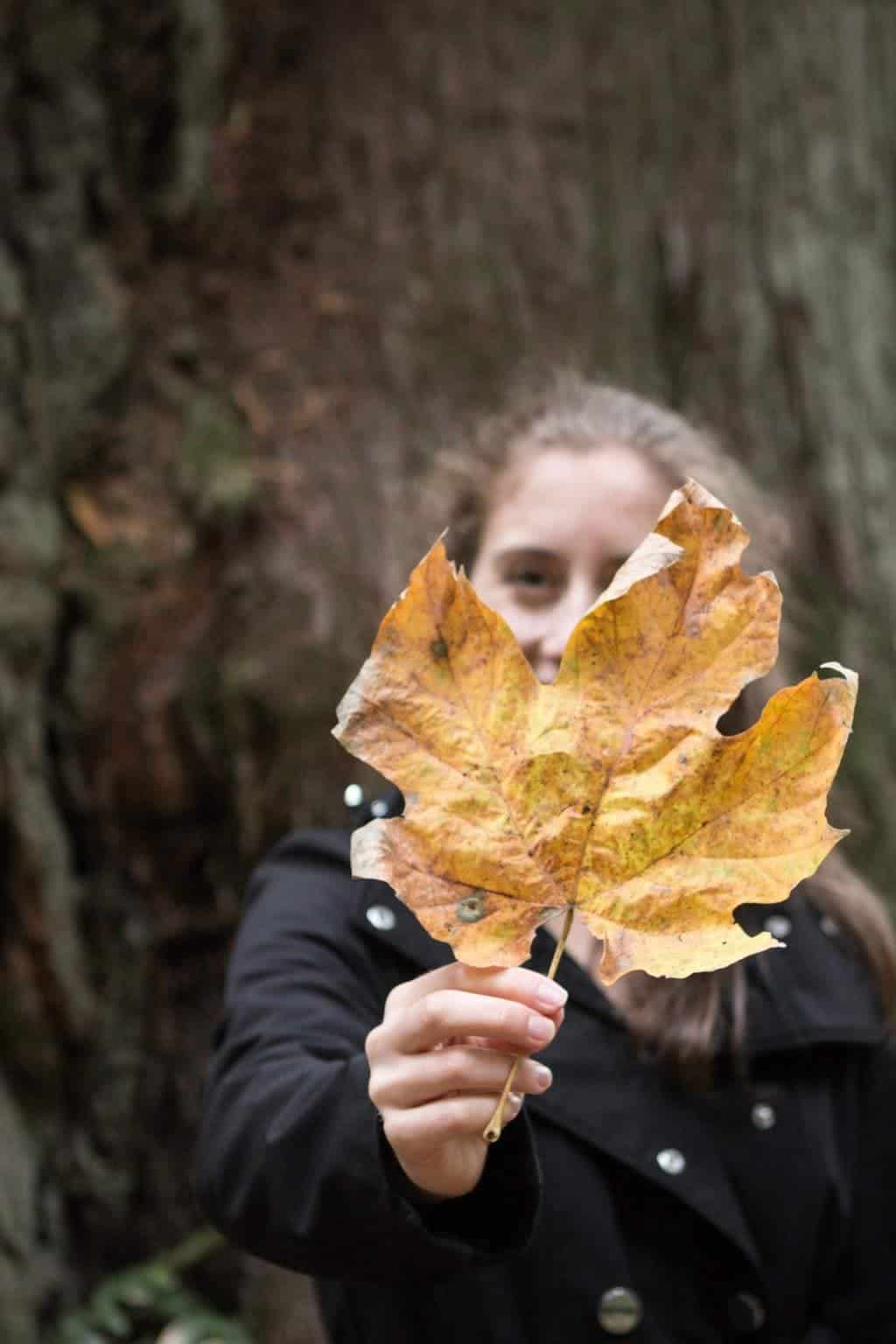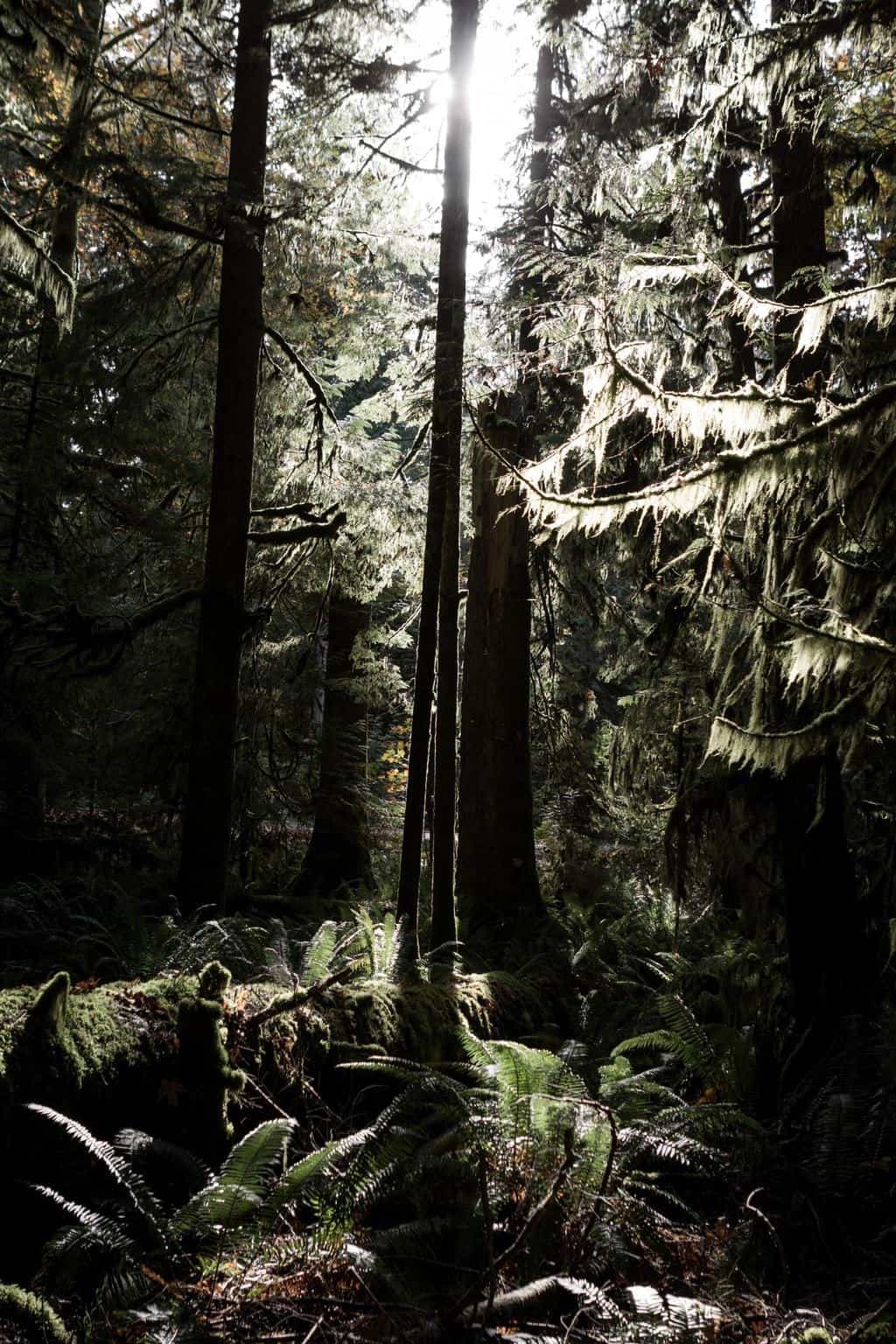 The next morning, we made our way to Tofino. Along the way, we stopped at the Rainforest trail for a hike in the green, mossy forest. It was a rainy day and the smell of the forest was intoxicating.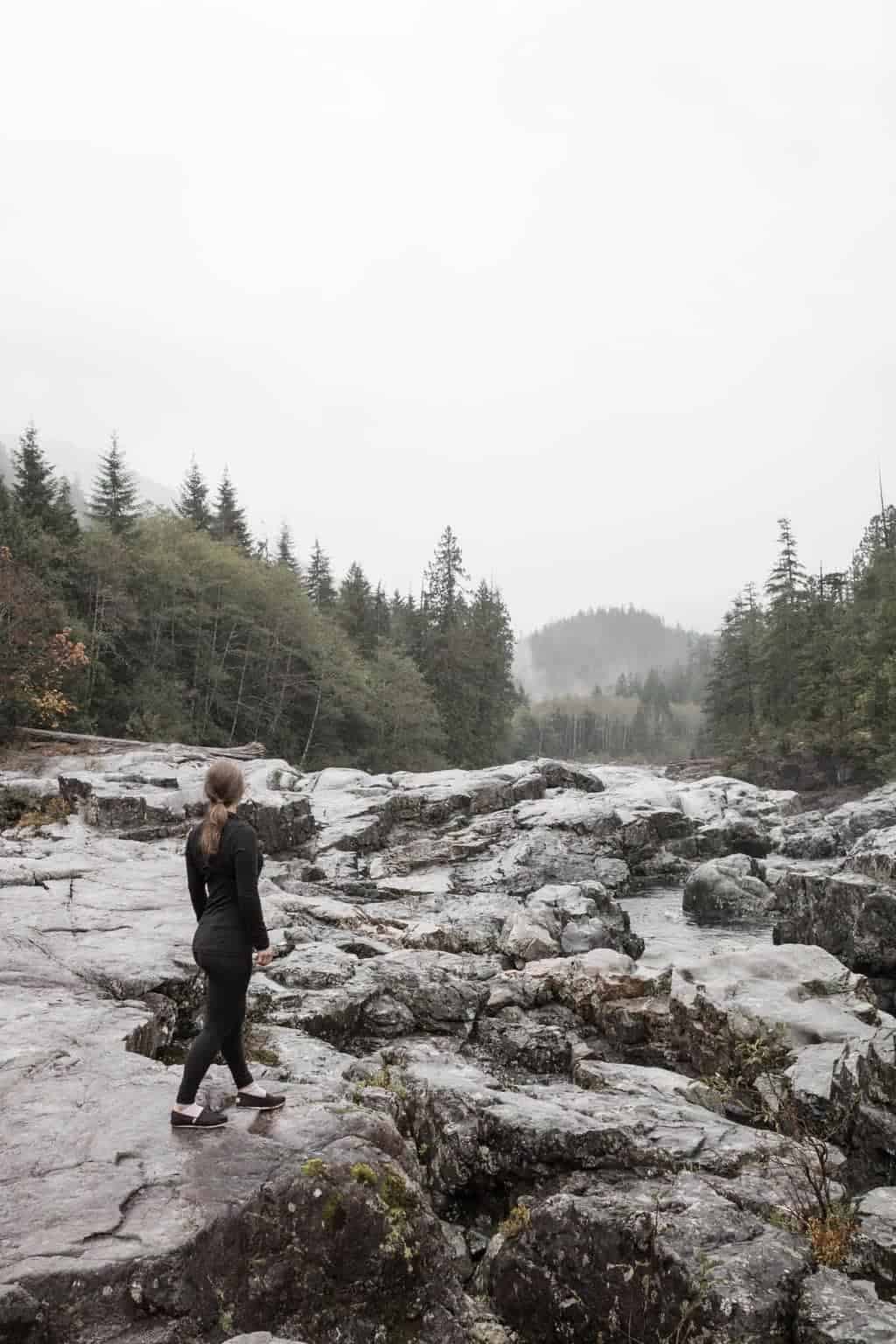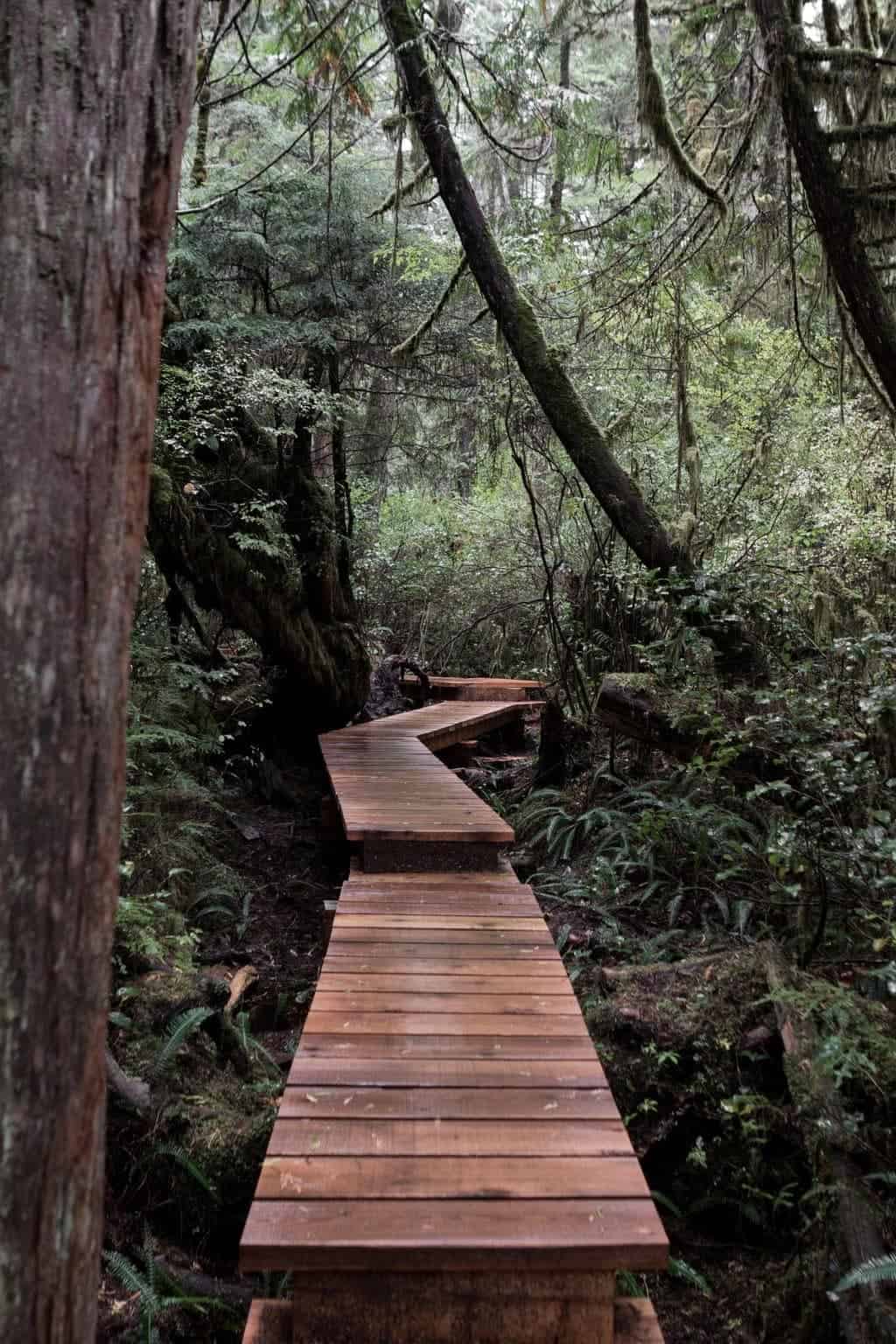 We then walked on Long beach in Tofino, we had coffee in the small village, then went for a hike on the Wild Pacific Trail in Uclulet.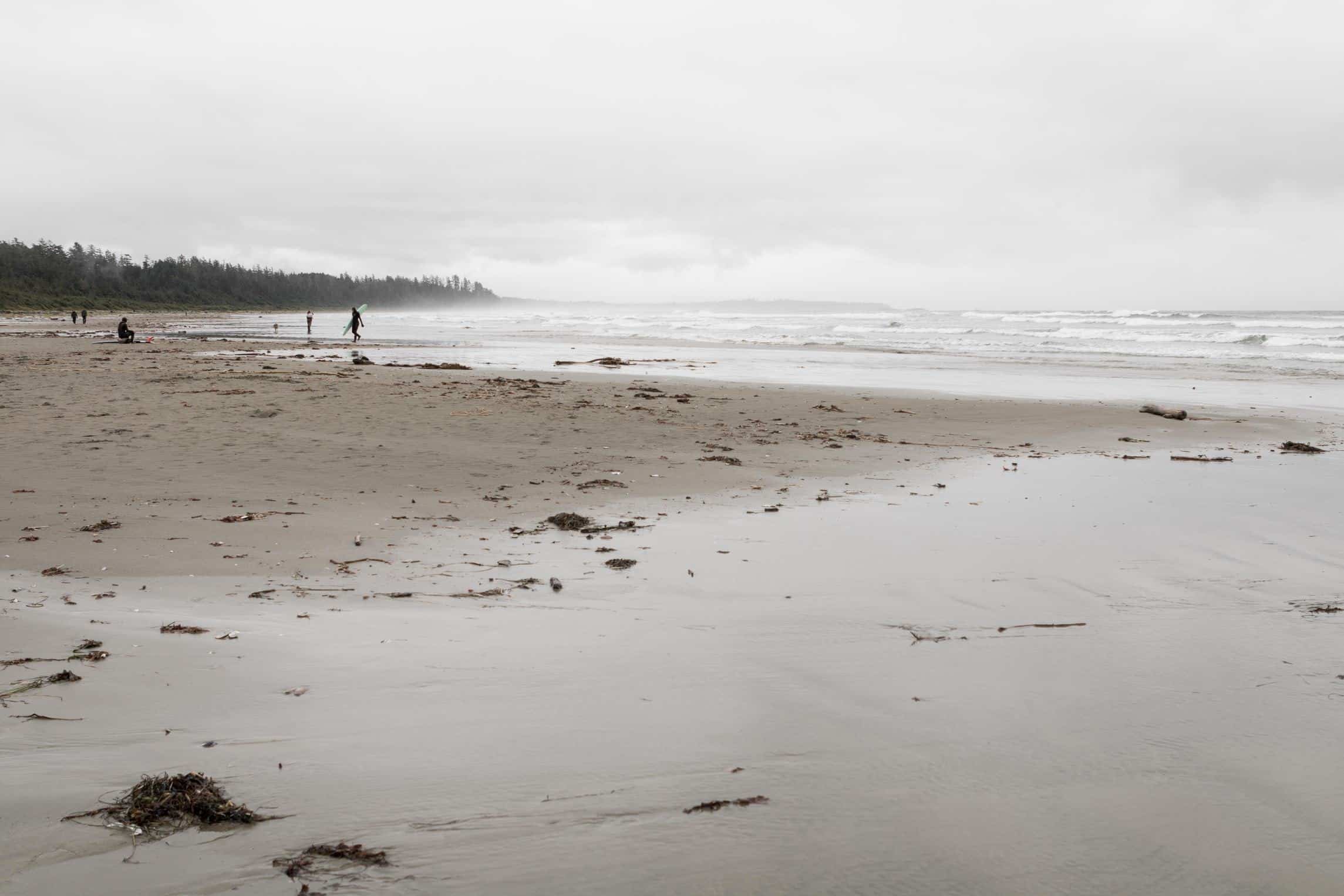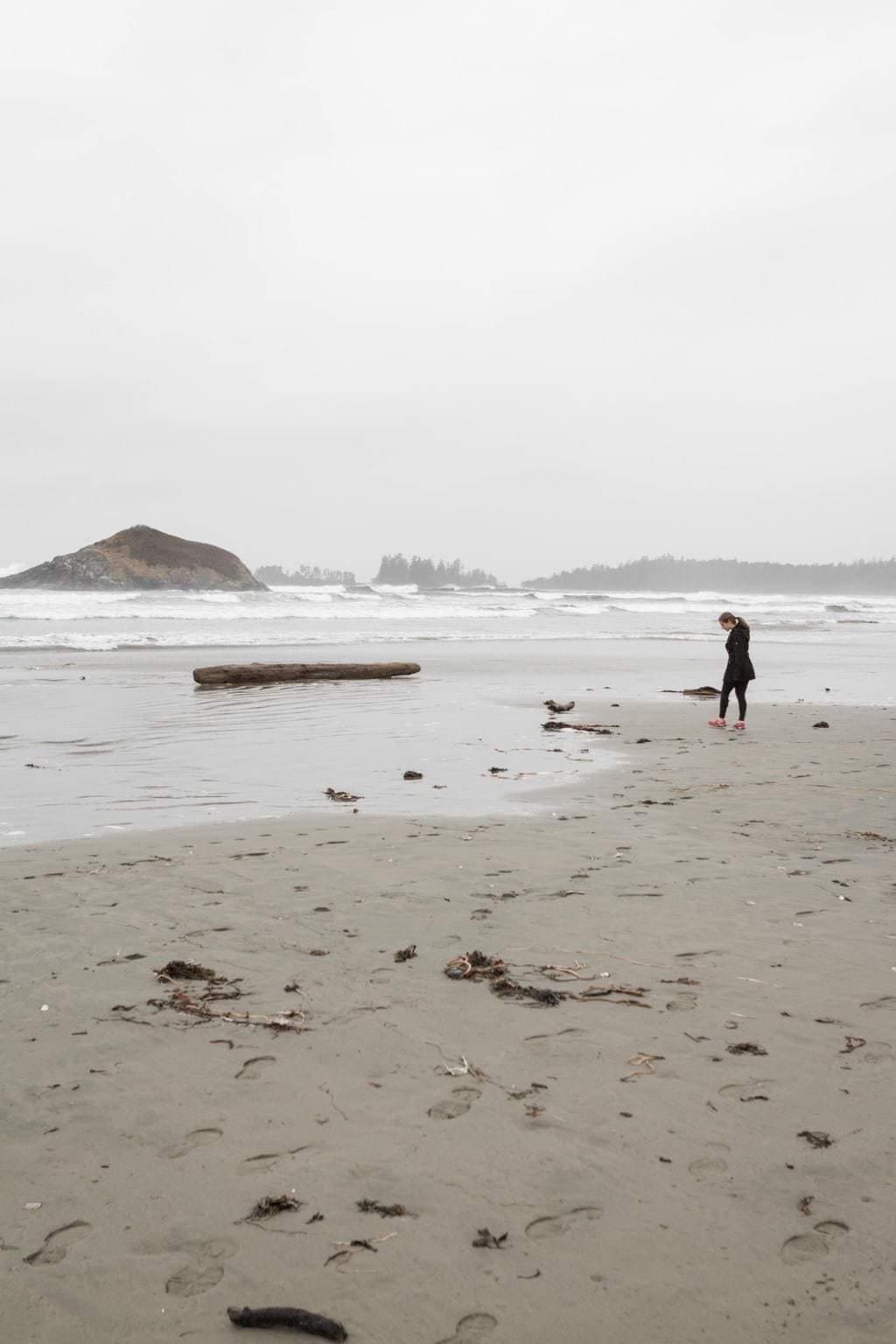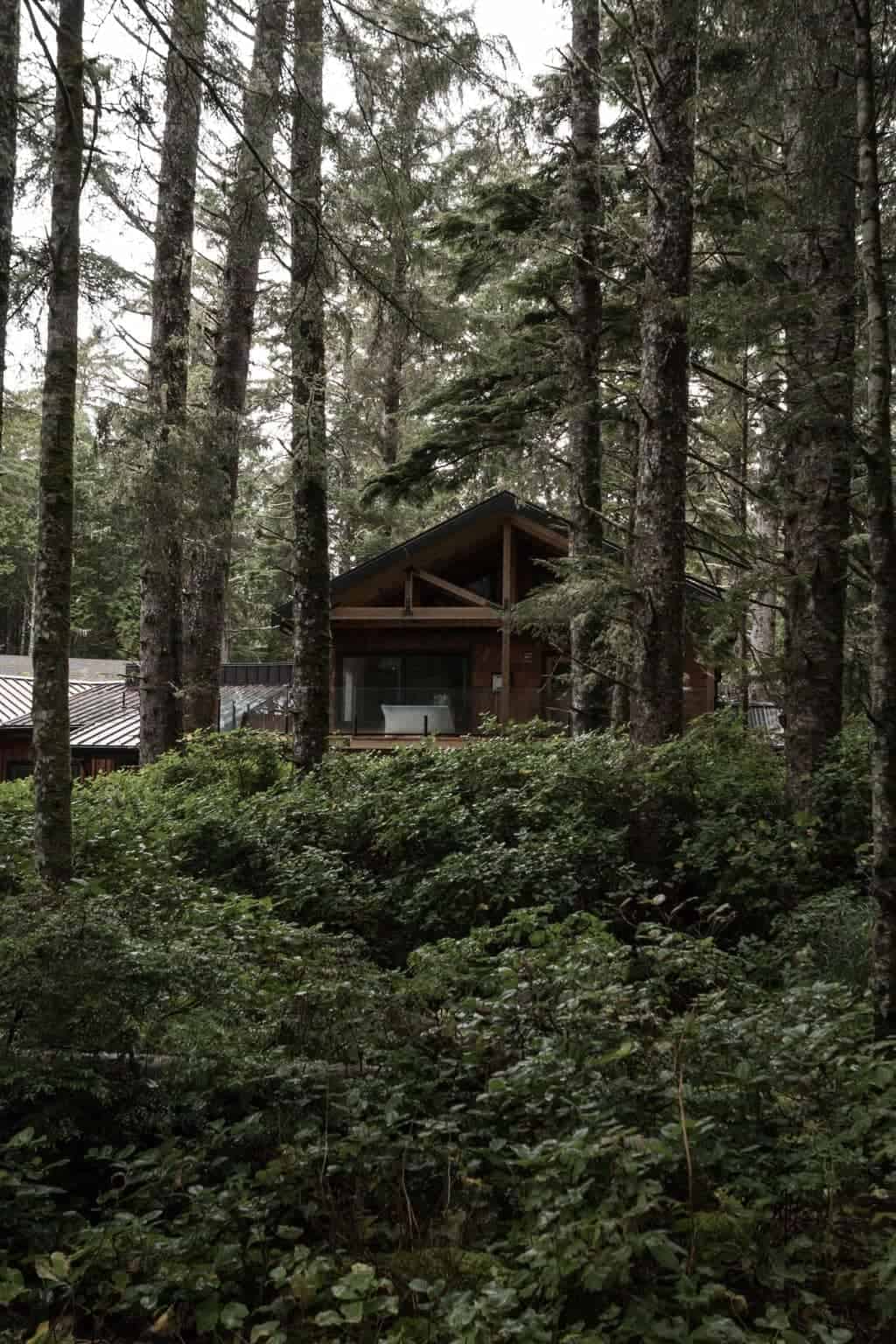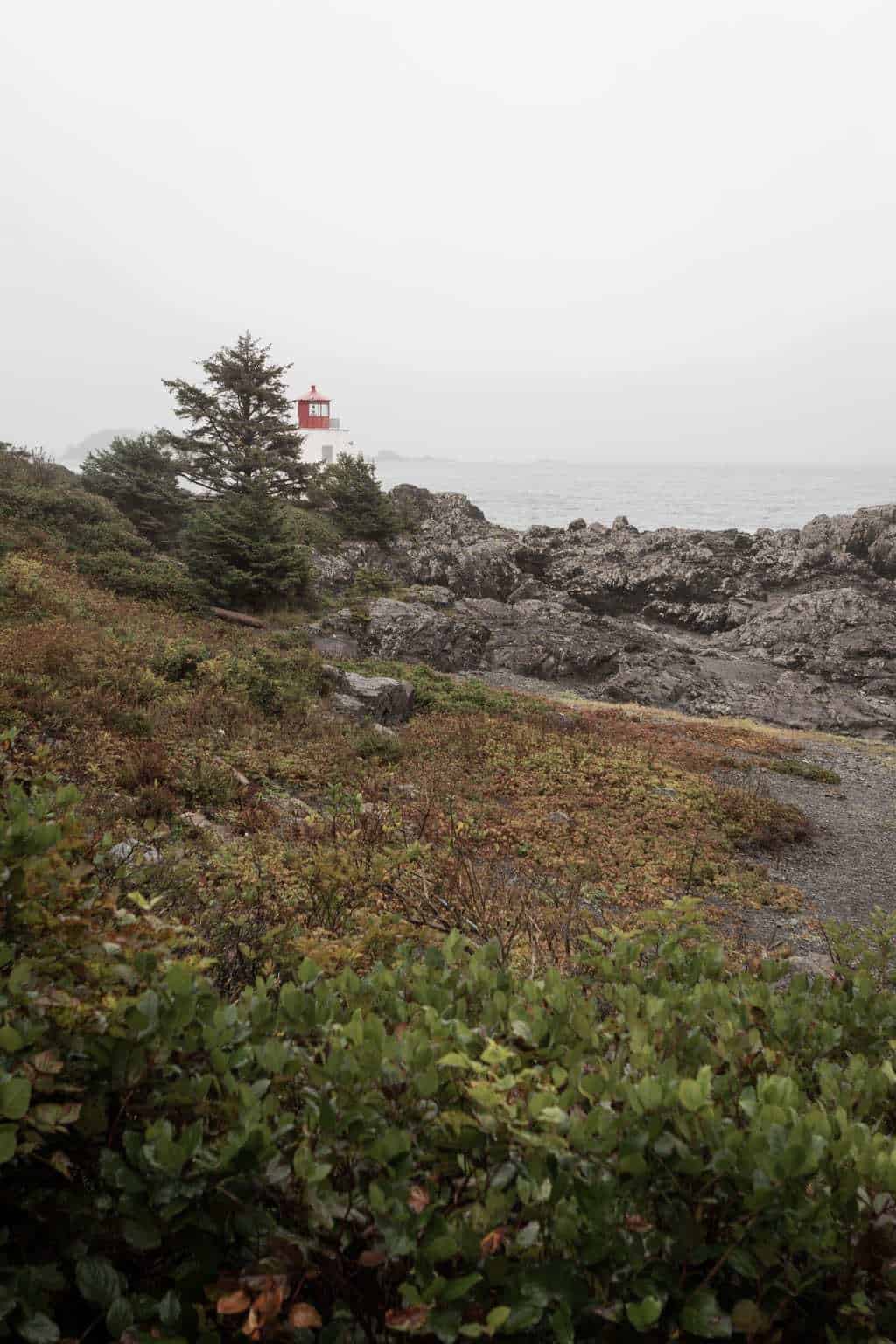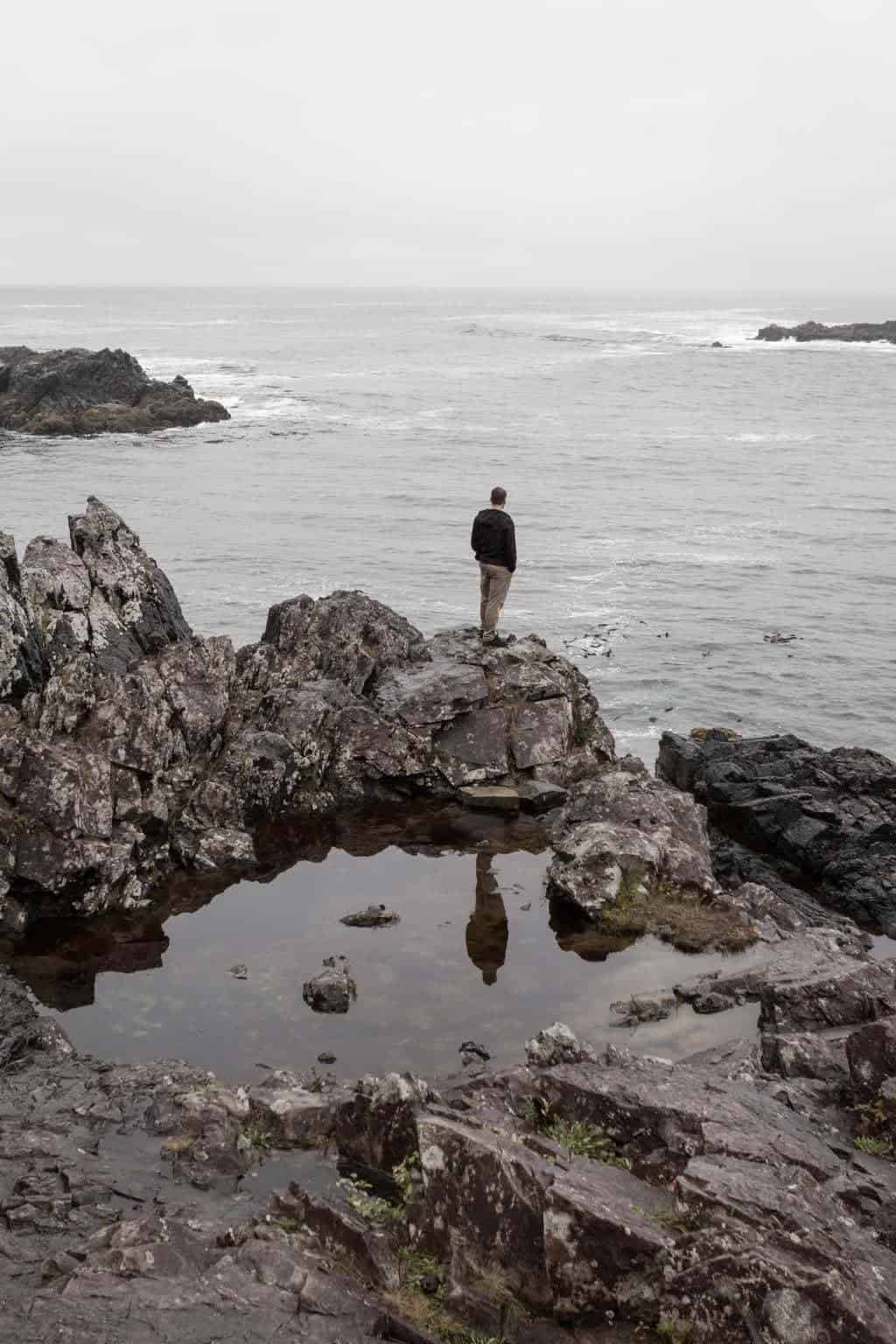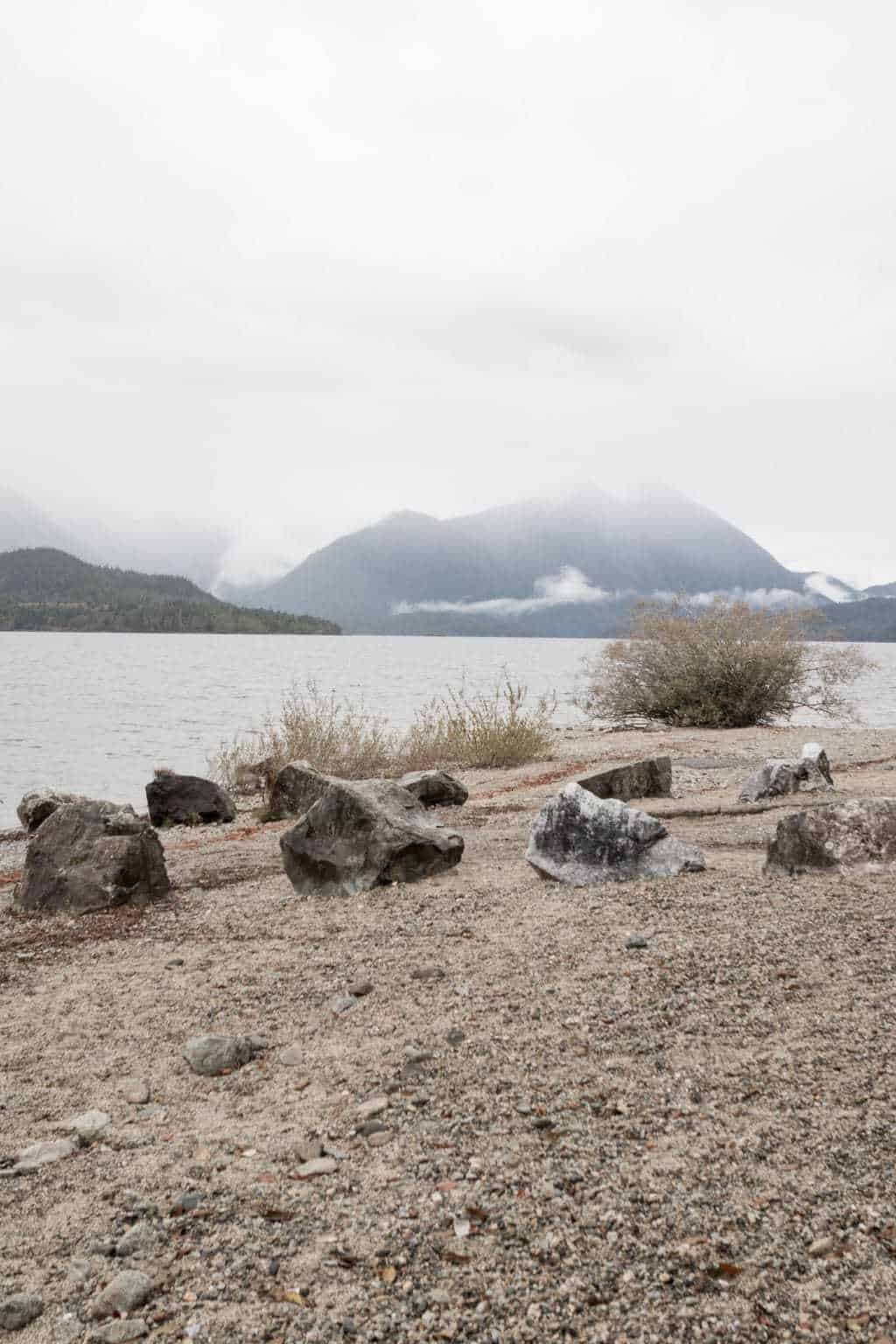 The last morning, we made the long drive back to Vernon.
Those adventures are what makes living far away from home worthwhile. I'm excited for the many more adventures to come.