Our Cozy Fall Wedding Photos – Part 2
Part 2 of our rustic chic and cozy fall wedding at The Music Barn in Sackville, New Brunswick. Find the photos from our ceremony, sunset photo-shoot and reception.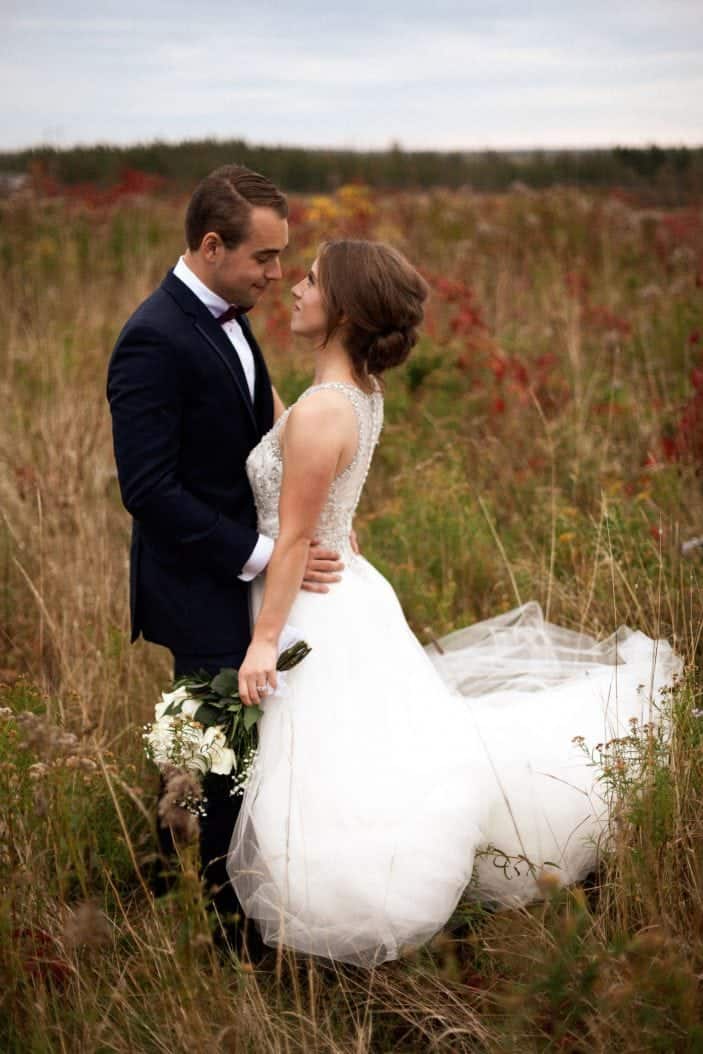 To finish 2019, I'm sharing our favorite wedding photos and our little highlight video! In case you missed it, you can find part 1 here, which includes our "getting ready" photos, our first look photos and our family and wedding party photos.
We love them all so much and I'm so happy to share parts of our special day with you.
The Ceremony
Our ceremony started at 6 pm. The barn was divided into two sections, one for the ceremony and one for the reception. A few minutes before the ceremony, we popped a bottle of champagne in the reception area and shared a glass with the wedding party. Let the fun begin!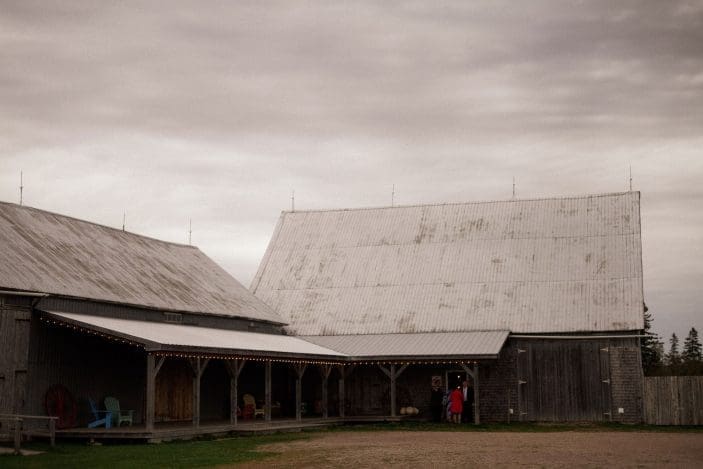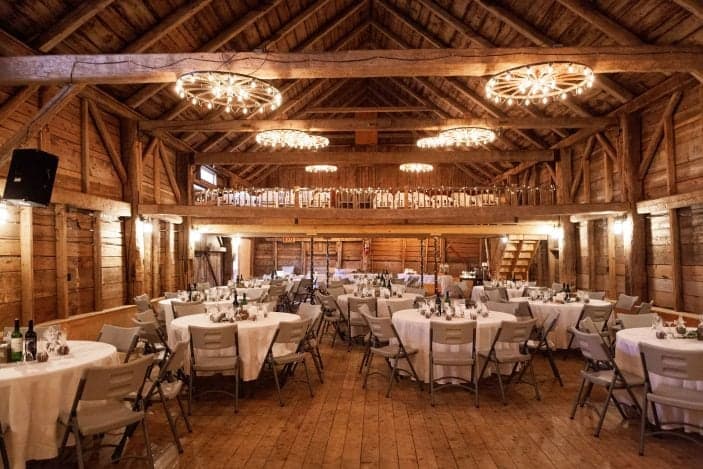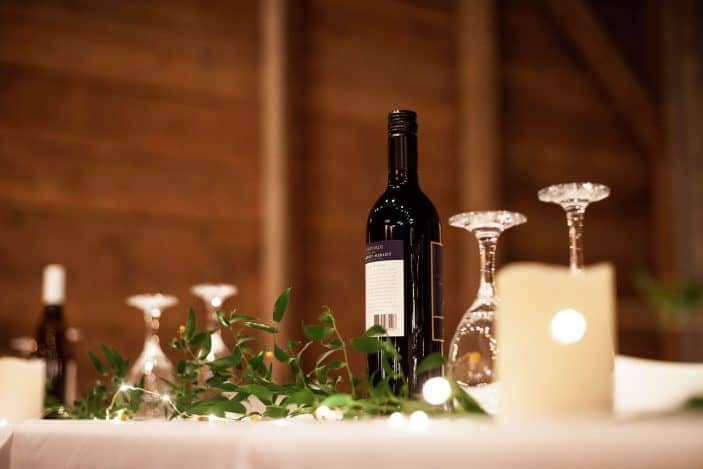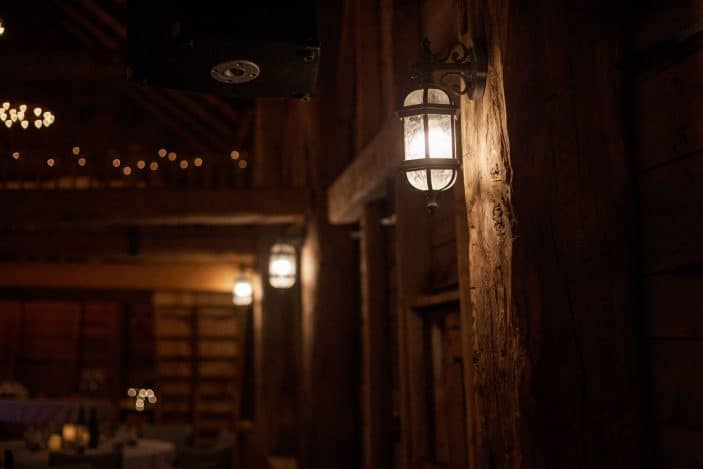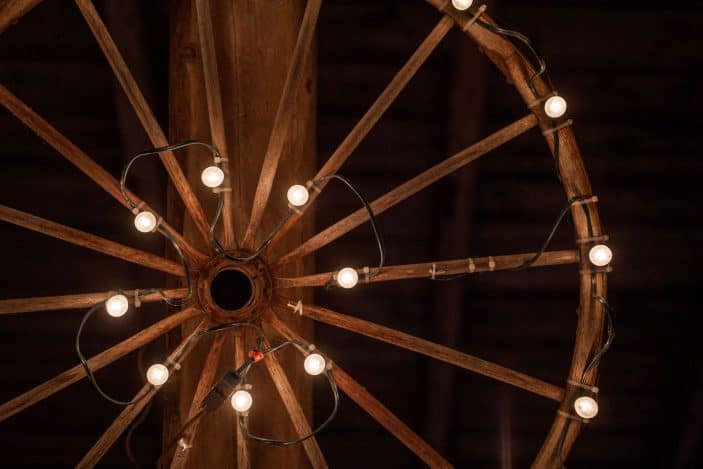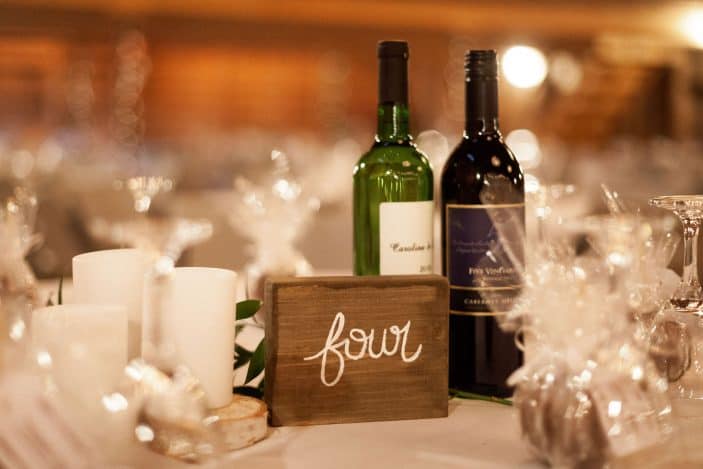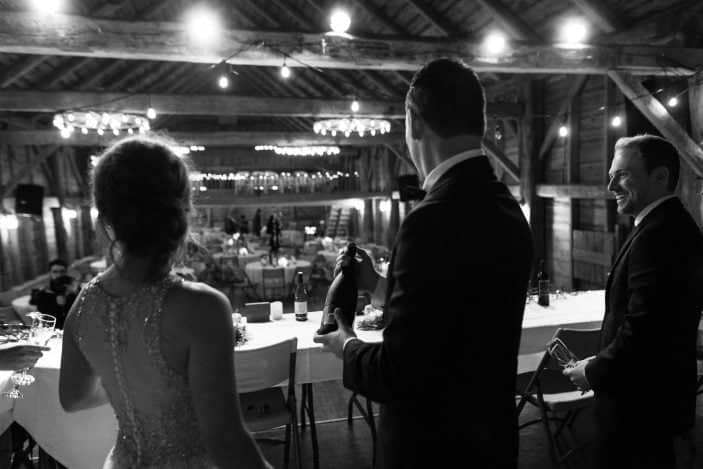 We did our ceremony a little differently. We didn't like the idea of following tradition and we wanted to add our own little touch.
First, we had a family friend animate the ceremony. He prepared the ceremony for us and spoke beautifully. We then had one of the bridesmaids' boyfriend, a lawyer, sign the papers with us.
We all waited outside of the barn, the big barn doors opened, where we'd all walk through. My good childhood friend was playing A Thousand Years on the piano and the ceremony began.
First, Shaun's mom and stepdad walked down the aisle, followed by his dad and stepmom. We then had the bridesmaids and groomsmen in pairs and finished with the maid of honor and best man together. My parents then walked together with my dog who had a little flower and the rings attached to her collar.
Finally, Shaun walked halfway down the aisle, stopped and I walked towards him. We met and held hands down the aisle. Why did we do this? Because to us, it was our choice to spend our life together and so we wanted to walk together to our future. I'm so happy with our choice.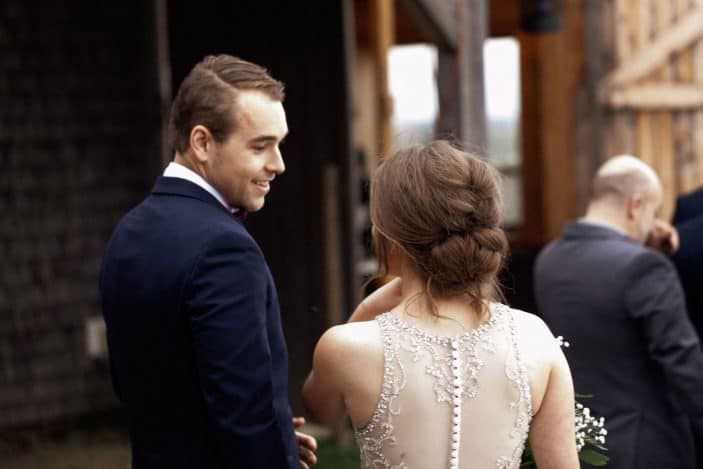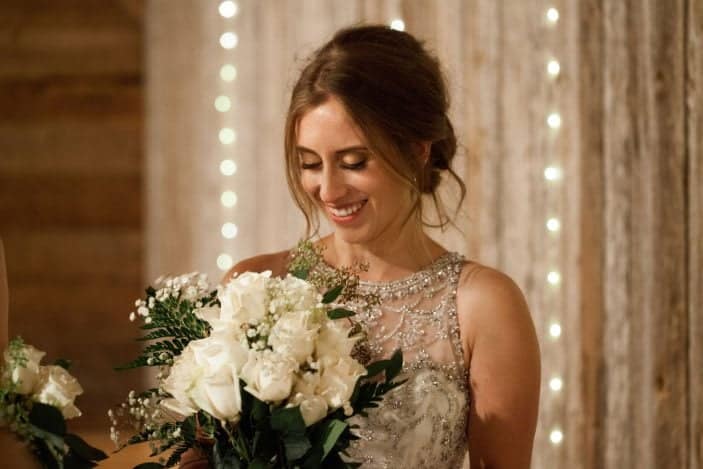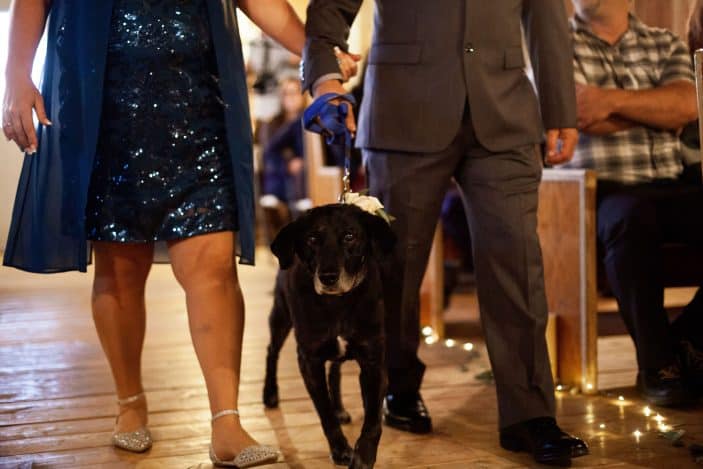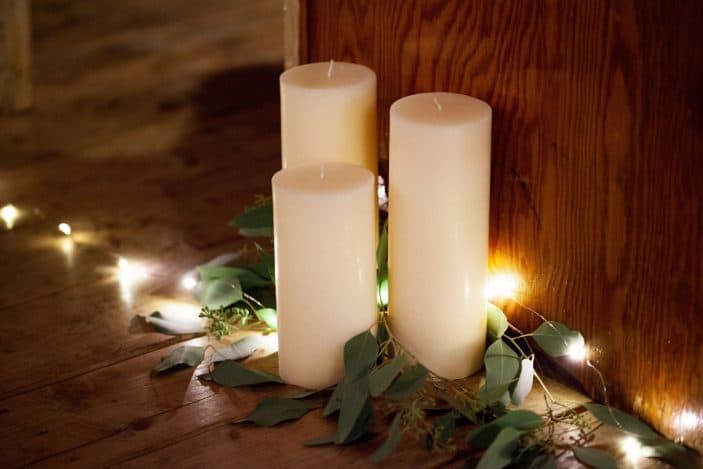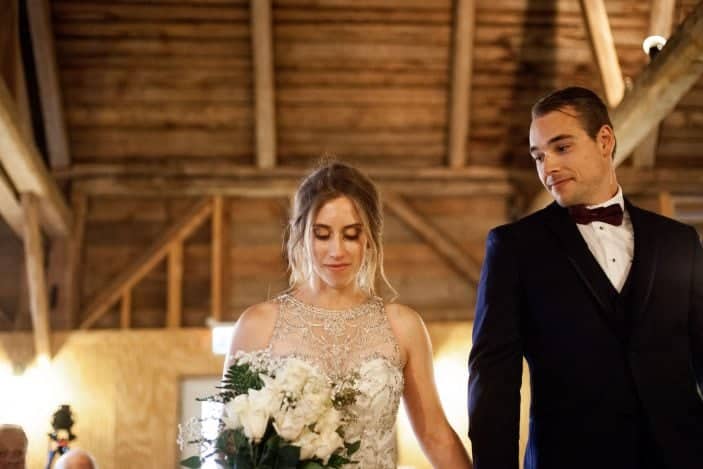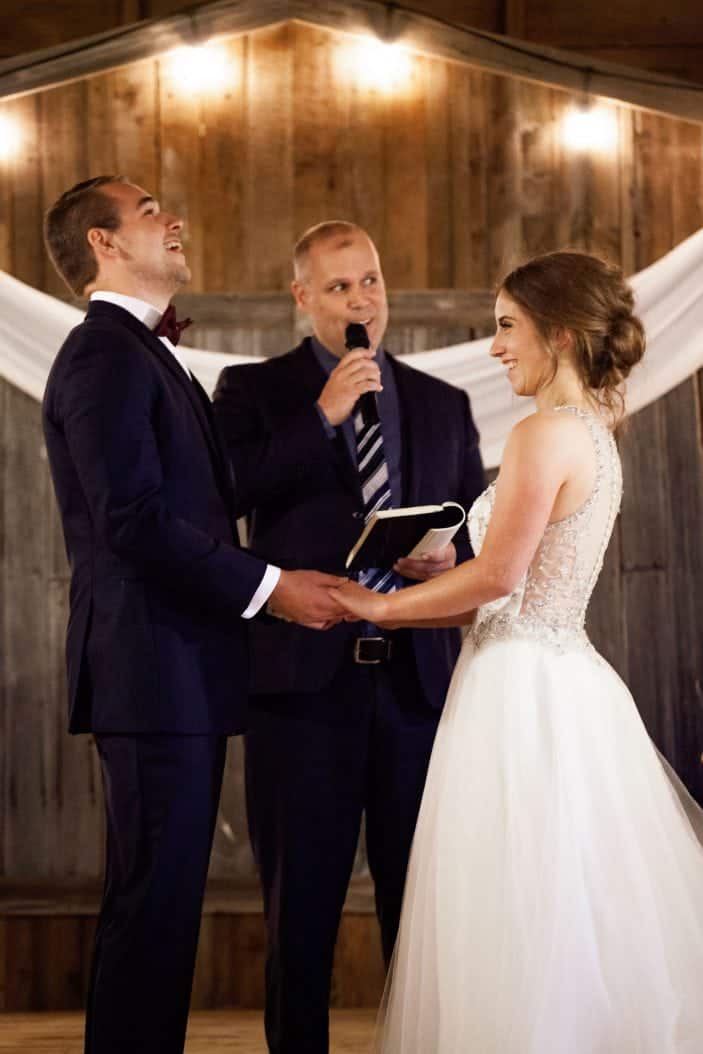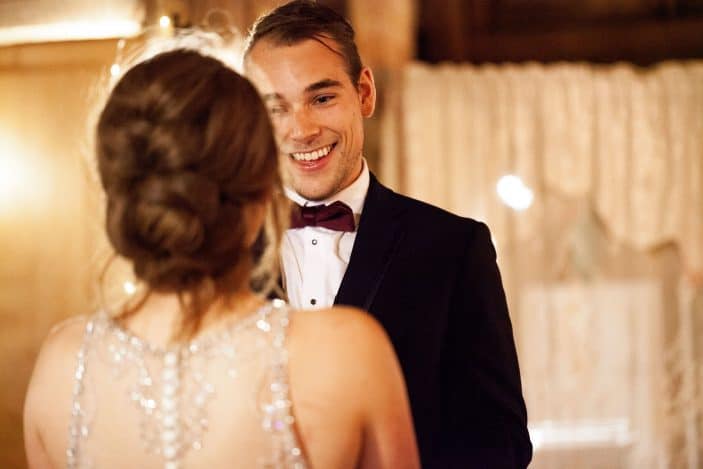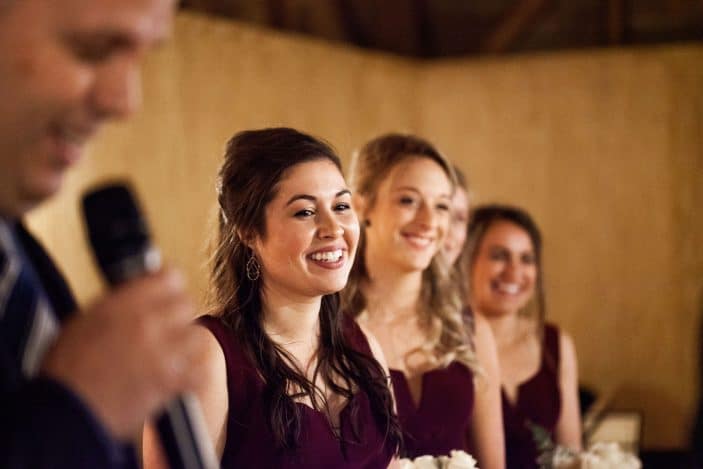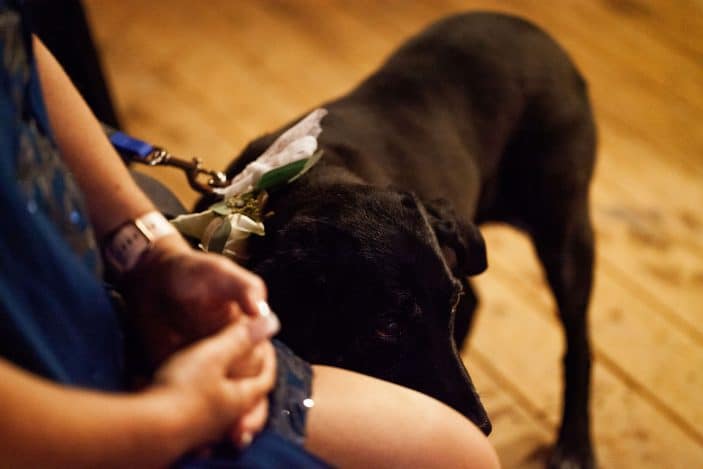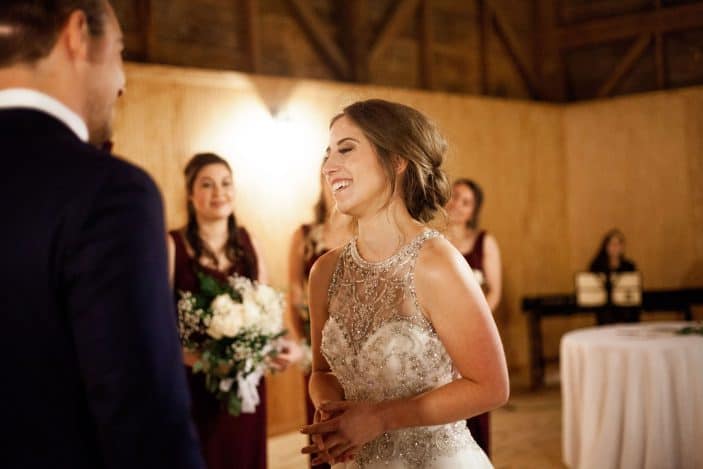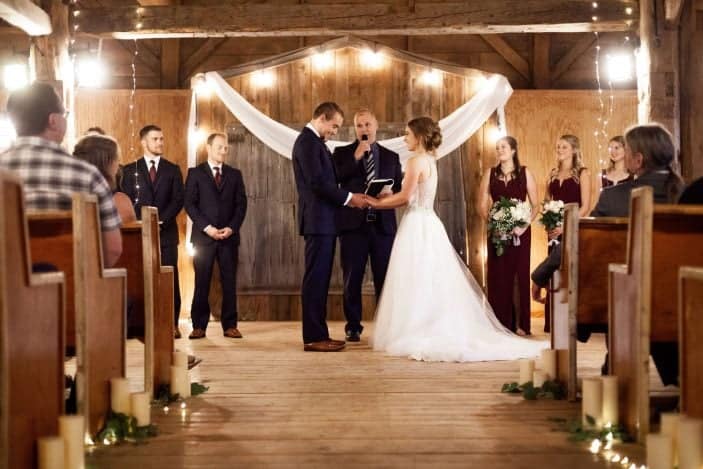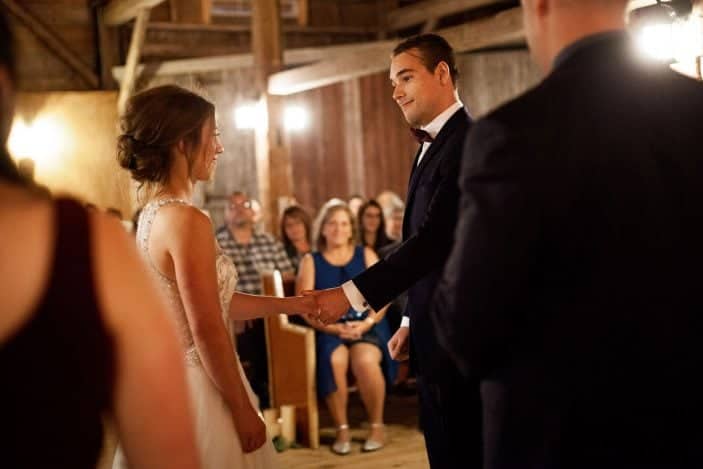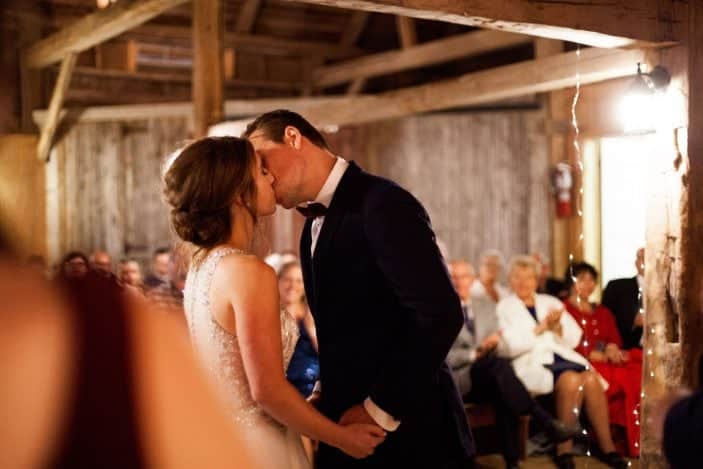 My friend played Can't Help Falling in Love on the piano while we signed the papers. She then played Beauty and the Beast while we exited. Her music was honestly so beautiful and made the ceremony that much better.
After the Ceremony
We then spent 10 minutes outside of the barn taking sunset photos. The sky was still overcast. When we came back inside the barn, I'm not kidding, it started raining within 5 minutes.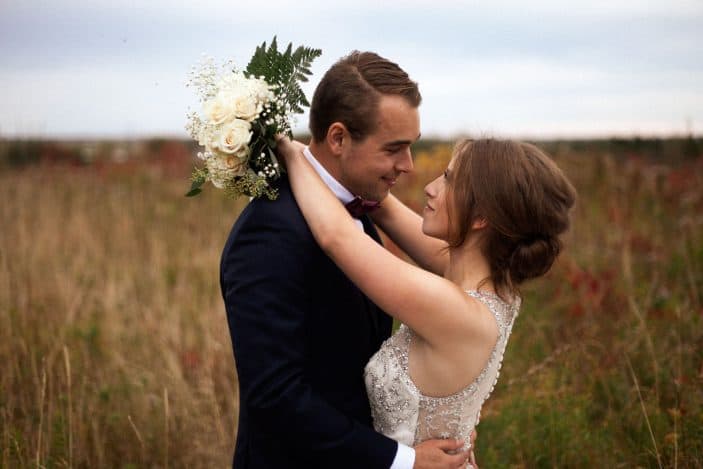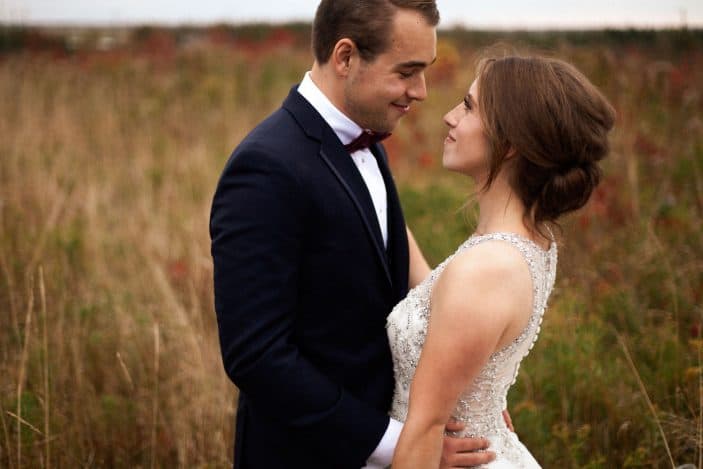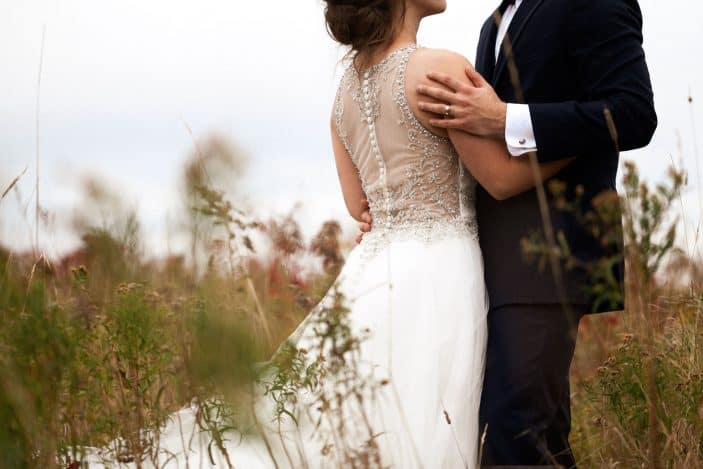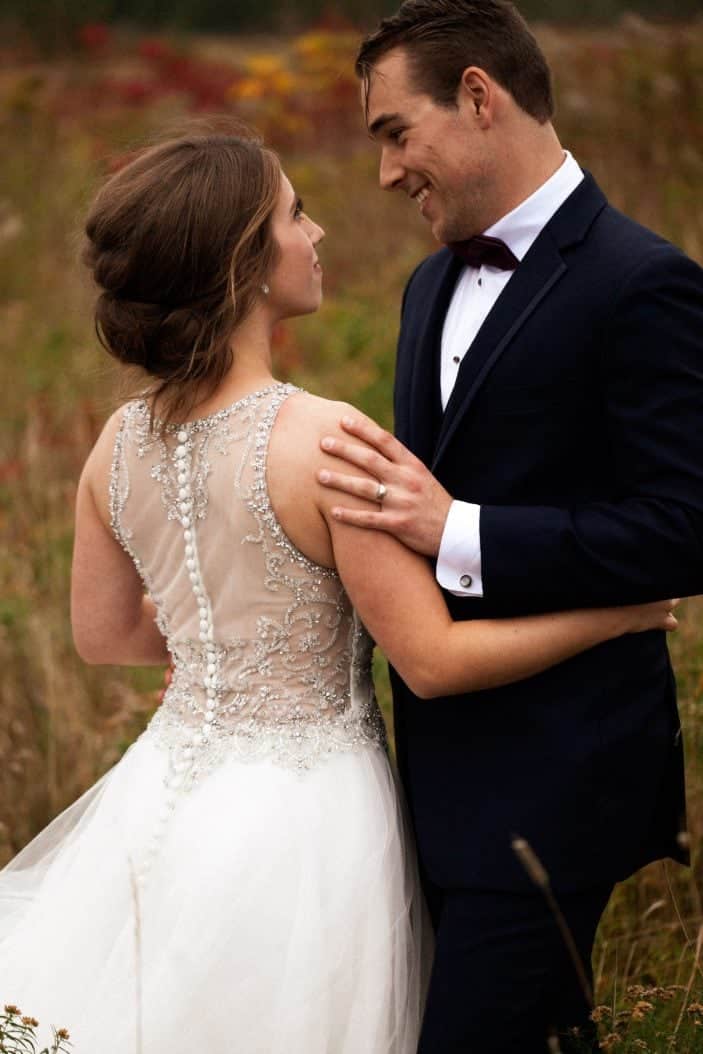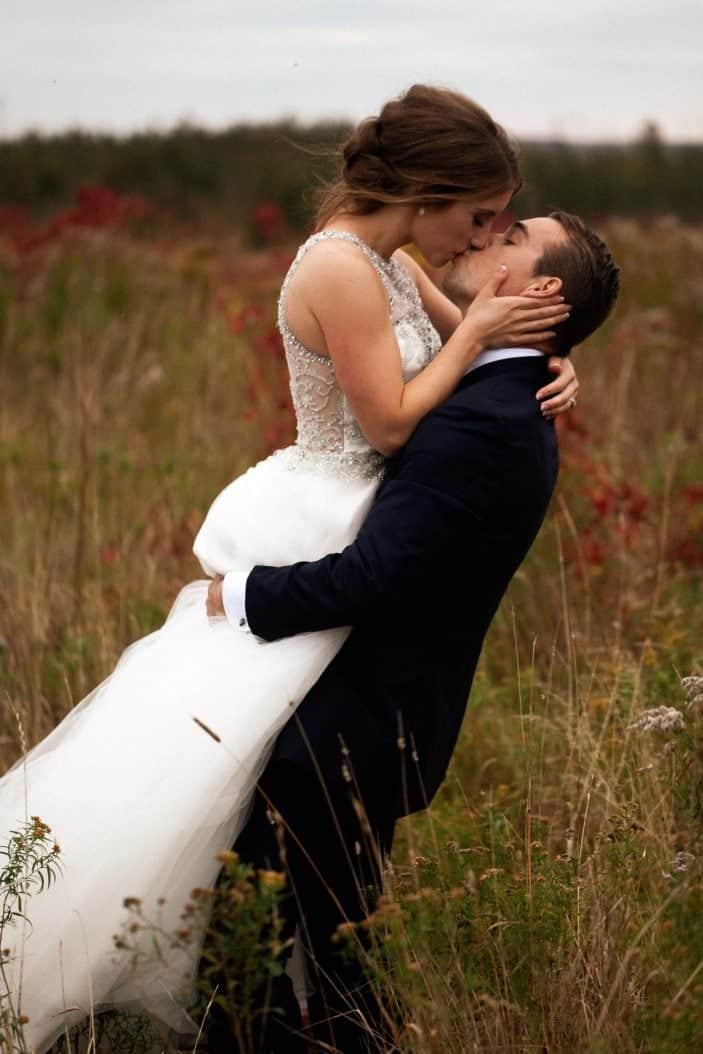 The Reception
We then welcomed our guests as they made their way to the other side of the barn, where the reception was held. They ate at our snack bar and took their seats. Meanwhile, we had a bite to eat, waiting to do our entrance as husband and wife with the wedding party.
For the big entrance, we had our DJ play Shut Up and Dance. We had all the bride's party go in at once, followed by all the groom's party. Shaun and I then entered together.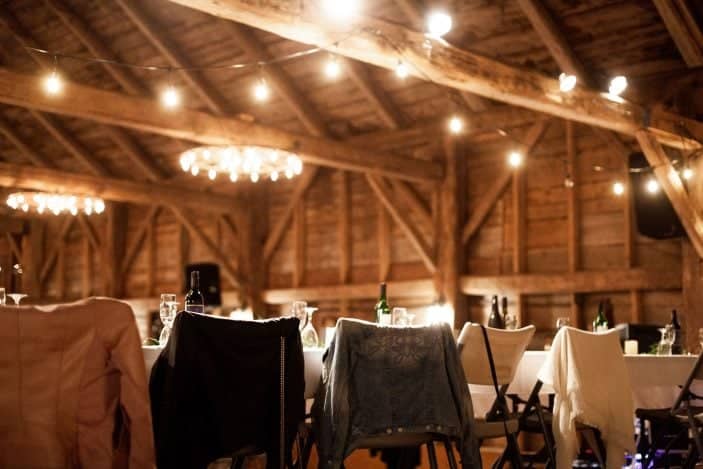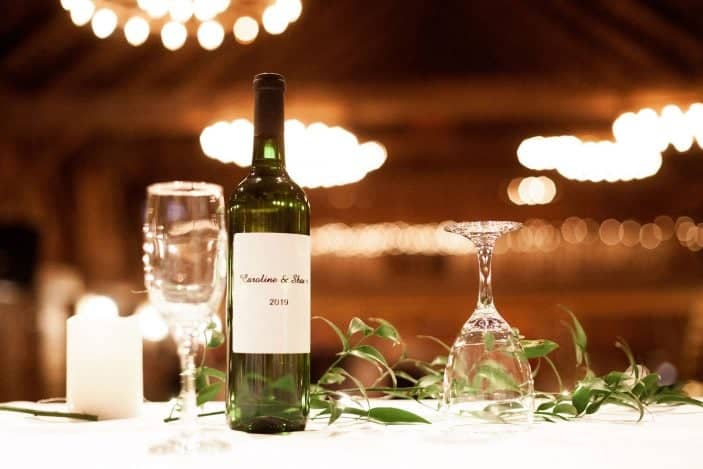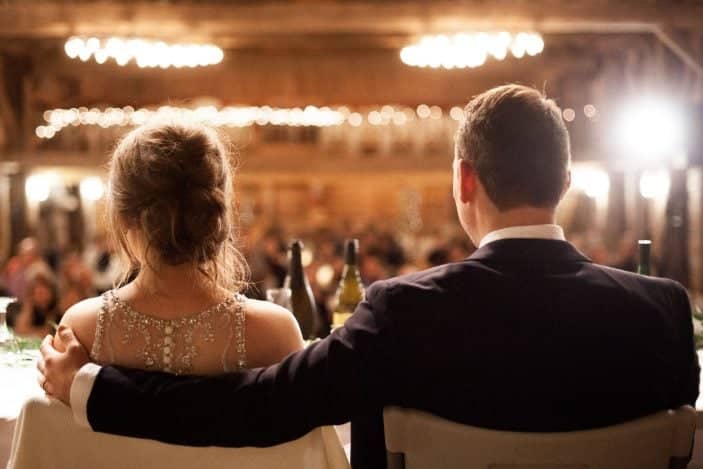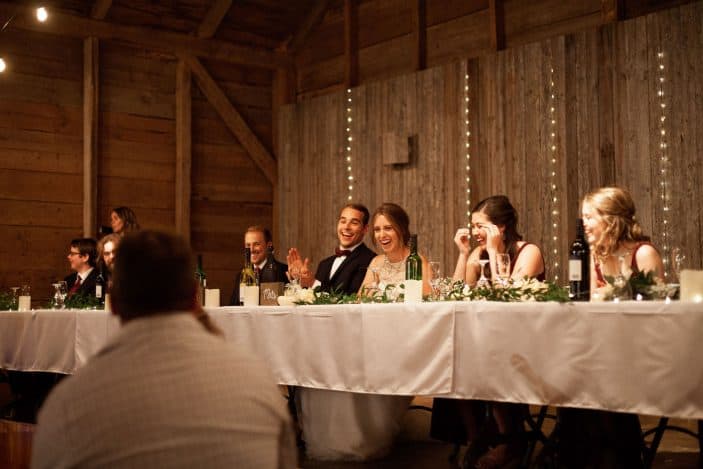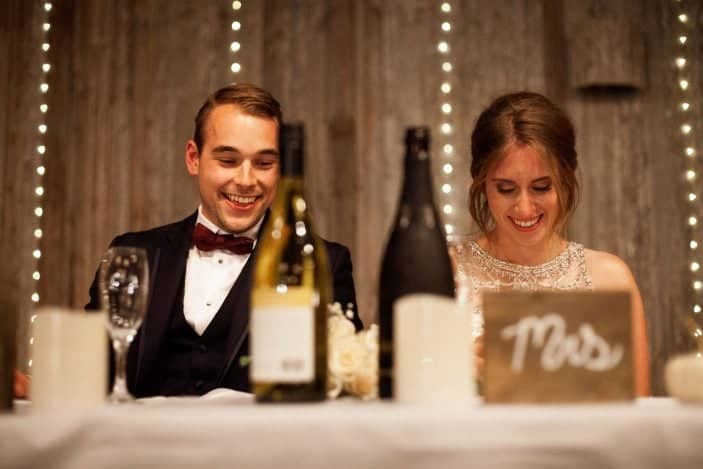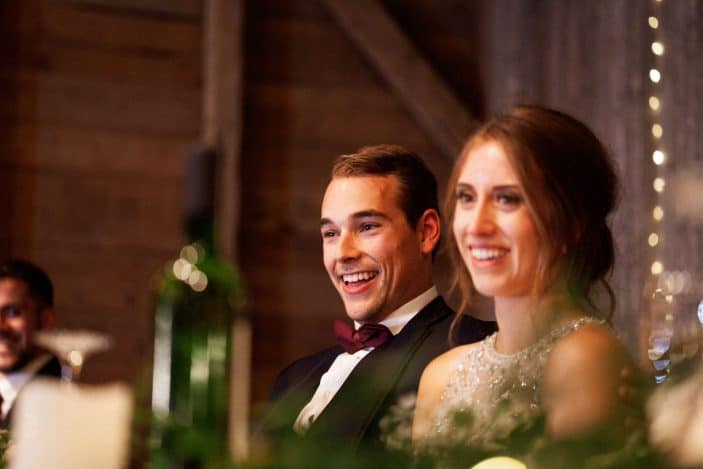 We then had a few speeches from my mom and Shaun's dad together, followed by the maid of honor and best man. Shaun finished with a speech himself.
And then we had our first dance to "You Raise Me Up" by Josh Groban.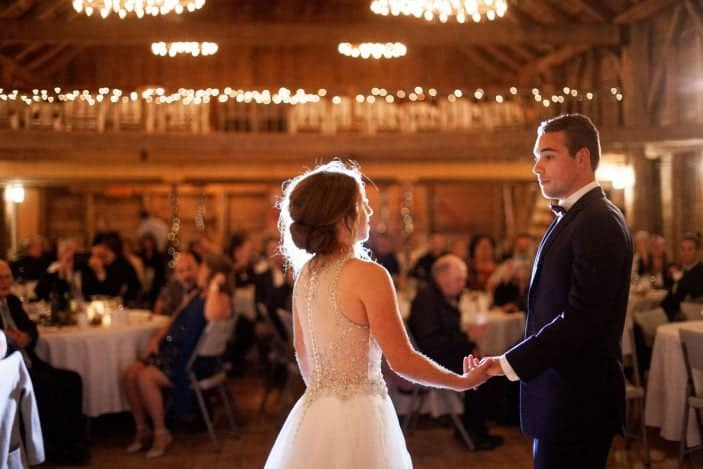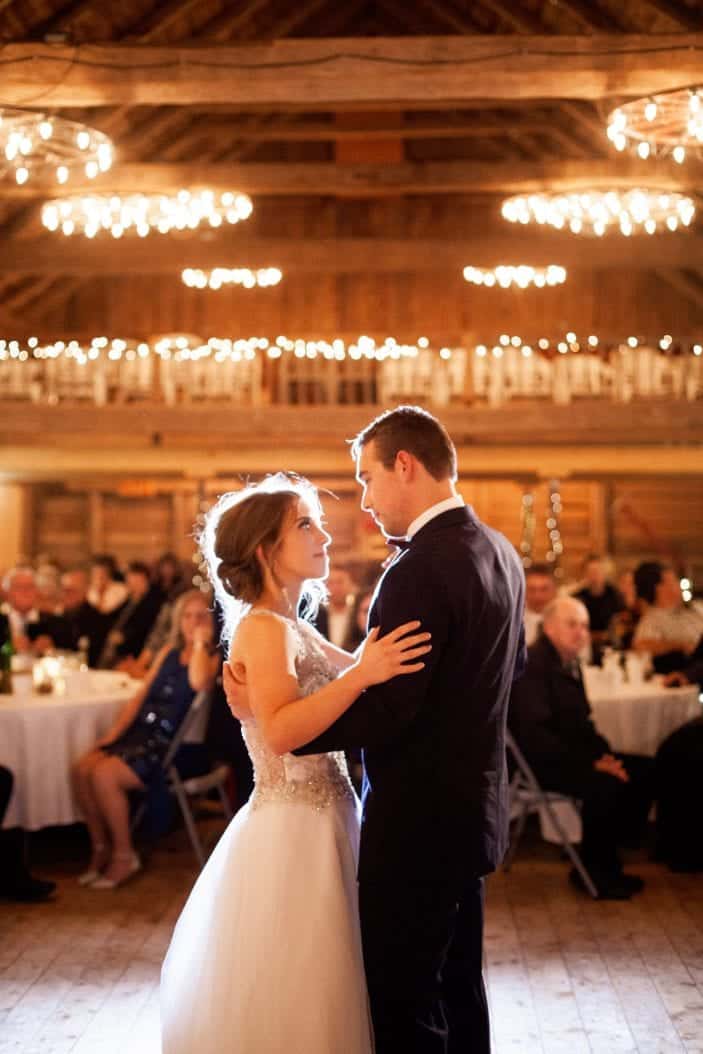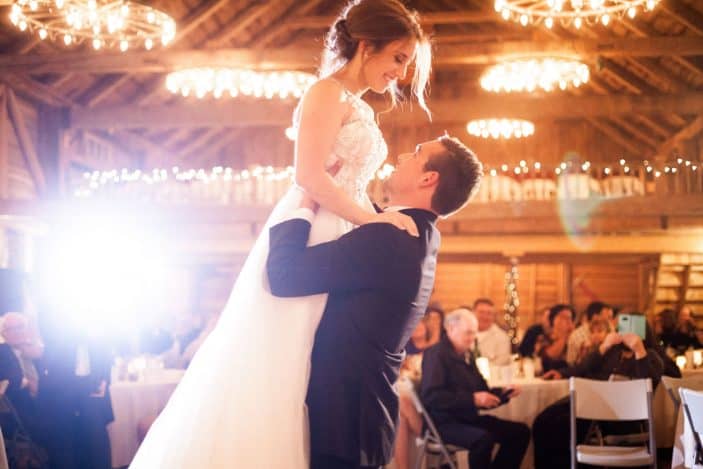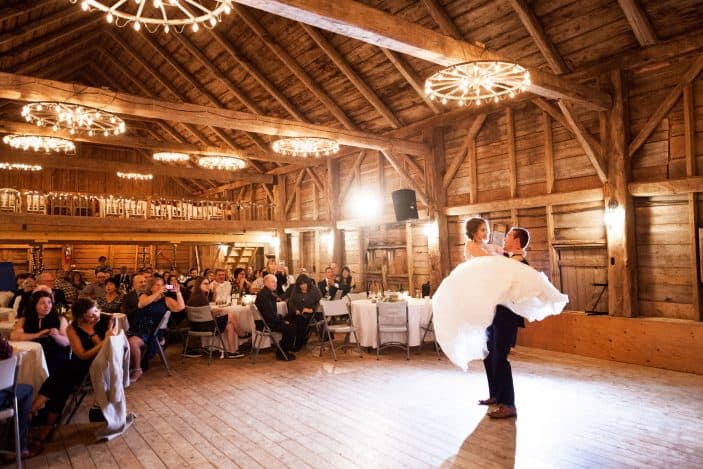 Followed by a combined mother-son and father-daughter dance to You'll be in my Heart.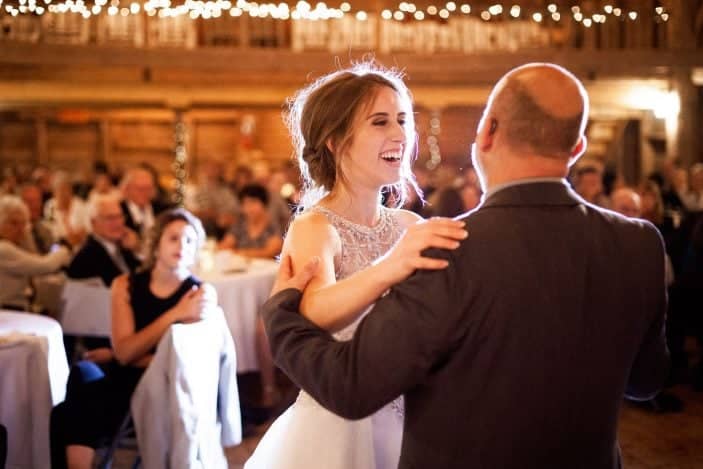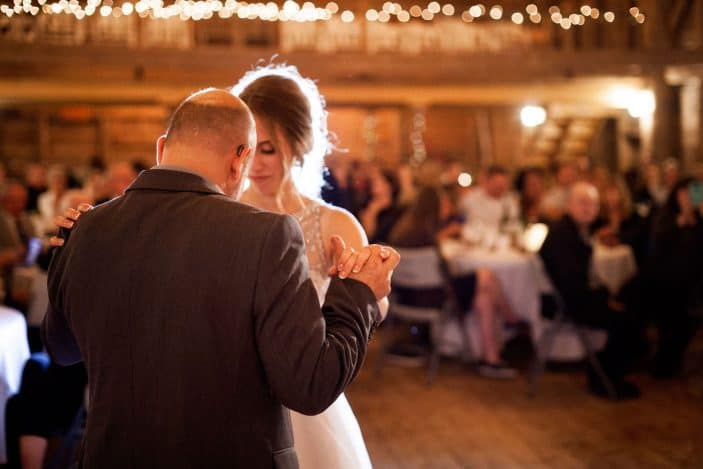 Then the party started!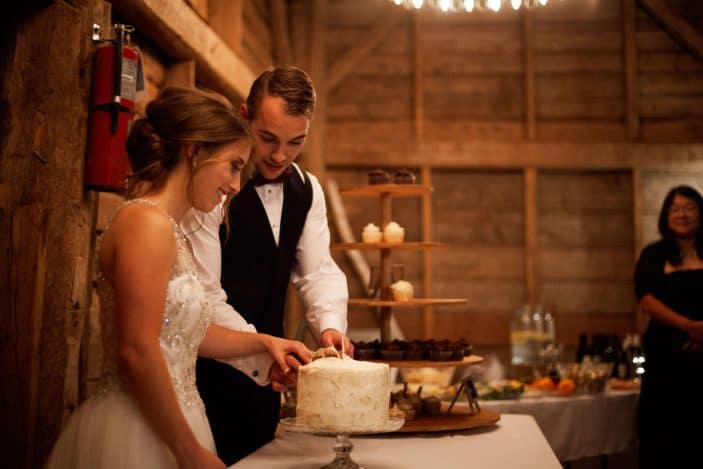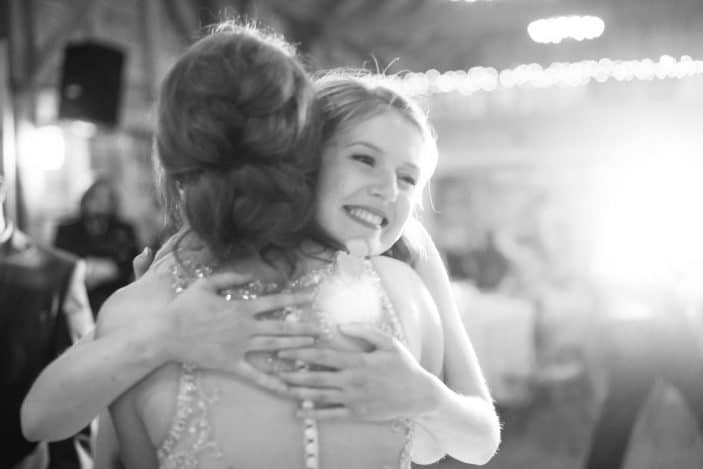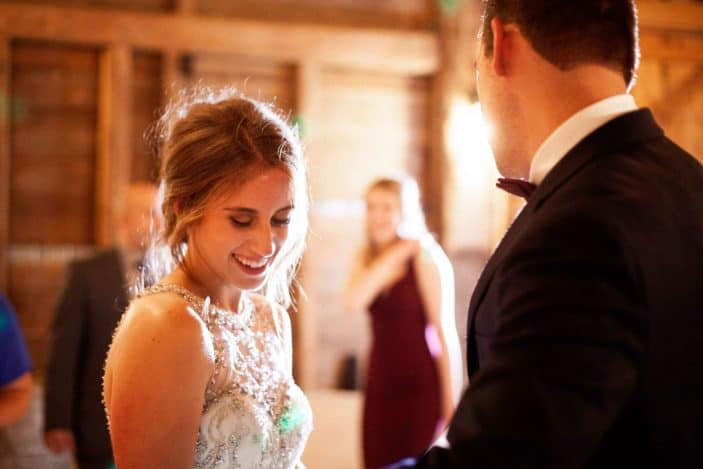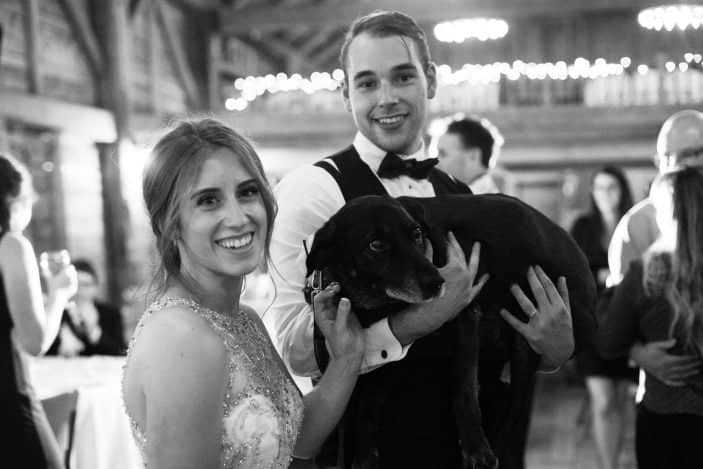 That night, we slept at Hotel Shediac, where Shaun took me when he proposed. The perfect end to a perfect day.
Our Wedding Video
Wedding Details + Vendors
Venue: The Music Barn, Sackville
Photographers: Tremblett Photography
Videographers: Pierre Cormier + Harisson
Getting Ready Location: Chateau Moncton, Moncton
Wedding Night Hotel: Hotel Shediac, Shediac
First Look Location: Rotary Park, Dieppe
Family + Wedding Party Photography Location: Waterfowl Park, Sackville
Makeup: Josee Gautreau
Robes: Songbird Canada
Bridesmaids Dresses: Le Chateau
Groom + Groom's Party Tux: Moores
Bride's Dress: Unknown – Bought at Moncton Bridal Expo
Ceremony Music: Tanya Daigle, piano
Reception DJ: Krysta Jay
Music:
Walking down the aisle: A Thousand Years, piano
Signing the Papers: Can't Help Falling in Love, piano
Exit Song: Beauty and the Beast, piano
Reception Entrance: Shut Up and Dance, WALK THE MOON
First Dance: You Raise Me Up, Josh Groban
Combined Mother-Son and Father-Daughter Dance: You'll Be in My Heart, Glenn Close, Phil Collins
Last Dance: Lover, Taylor Swift
For More About Our Wedding:
Our Engagement Photos – Part One
Our Engagement Photos – Part Two
Chocolate Covered Apples – Our Wedding Favors
Our Wedding Menu (coming soon)