1 Week in Paris + Vegetarian Guide
Sharing all the details on our 1 week in Paris, plus our vegetarian guide. Find all of our favorite sights and restaurants around this beautiful city.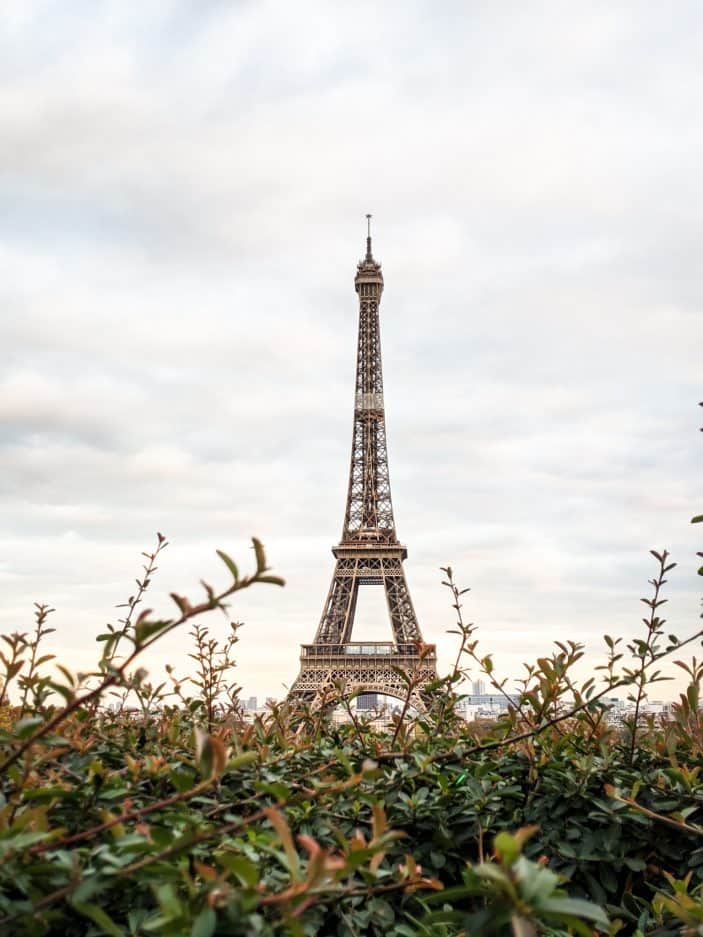 We're officially back home after travelling for 3 months and I still have a few details of our big trip left to share! So today, I'm sharing some details from our 1 week in Paris.
A few things worth nothing before I share all of our stops in Paris:
We stayed in an Airbnb in Meudon, just a transit ride from the center of Paris. We paid for a transit pass for the duration of our stay. It allowed us to take the metro in Paris and the trains to and from Meudon. It was much cheaper and easier this way.
We also paid for a 3 day museum pass. It allowed us to get into some of the must-see places in Paris. I'm not much of a museum person, but Shaun enjoys it and it's kind of a must-do in Paris. A few places it allowed us to visit: the Louvre, Conciergerie, l'Orangerie, the Pantheon, Palace of Versailles and more. It's definitely worth it if you plan to visit a few of those places. Do the math and see if it's worth it for you.
Finally, I'm in no way an expert on the city. I'm just sharing our experience, our favorite sights and the restaurants we've tried. Also, we visited in 2019. Some of the restaurants or attractions may not be available at the time that you visit. Either way, I hope you'll find this post helpful in one way or another!
When to Visit?
We were in Paris from November 15 to the 21st. It was definitely off season, which was perfect in my opinion. The city was still very busy, which makes me wonder how busy it must be during summer. The streets were already decorated for Christmas, without being packed. The temperature was also mild. Not too warm, but perfect with a light winter coat. I loved it this time of year.
From what I hear, Spring is a beautiful time to visit as the flowers bloom, but I did love it in November!
Things to do in Paris
Here's what we did in Paris.
Eiffel Tower: A must-see when in Paris. | Google Maps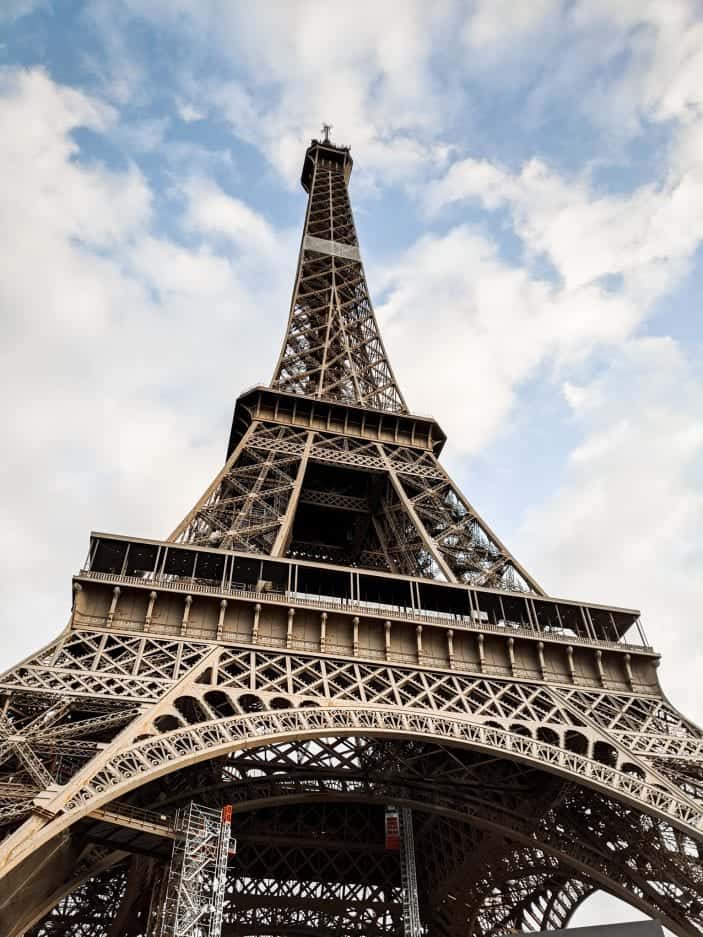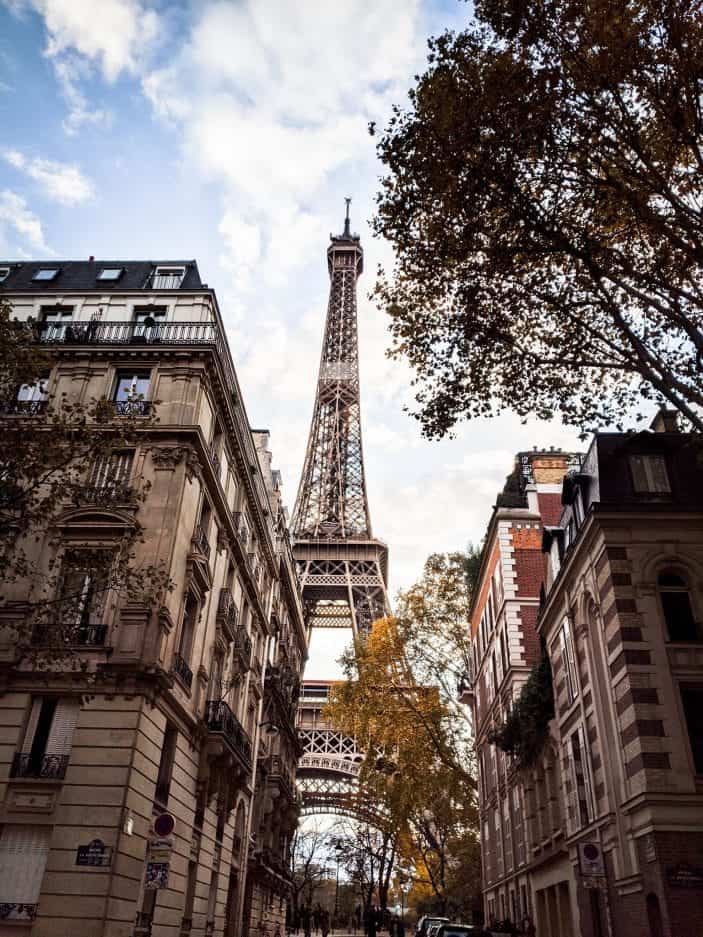 Trocadéro Gardens: We got some great views of the Eiffel tower from this park. There's also a well known carousel in the park.| Google Maps
Musée du Louvre: Another must-do in Paris. We spent a good afternoon here. It's insanely big. You can find the famous Mona Lisa and so much more. If you like museums, give yourself a lot of time to visit. | Google Maps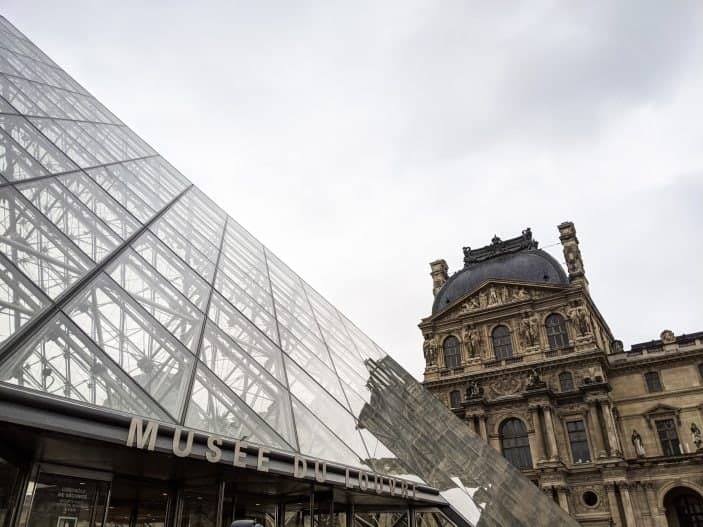 Tuileries Garden: A large, beautiful garden next to the Louvre. | Google Maps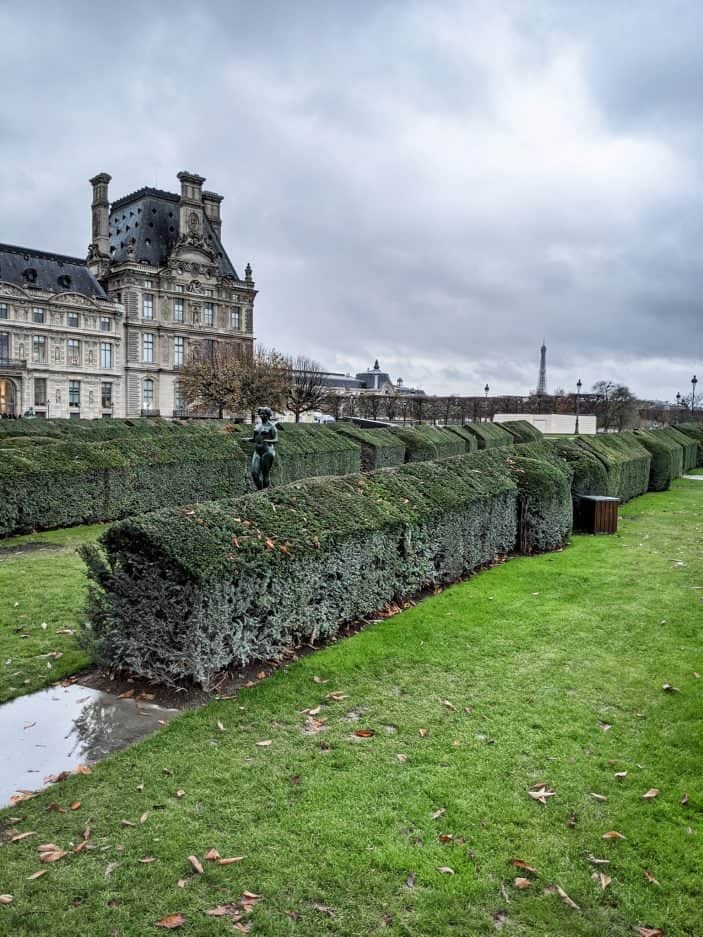 Musée de l'Orangerie: Next to the Louvre, you can find this smaller museum. We stopped here quickly and it was worth it. Inside, you can find 8 of Monet's water lilies murals. | Google Maps
Conciergerie: We did a quick stop at this museum, because why not? It was included in our museum pass. I'm not much of a museum person, but it was interesting. It was a French Revolution prison and you can find Marie Antoinette's former cell, along with a lot of information on her. If you're short on time though, I would recommend going to the Louvre instead (the obvious choice). | Google Maps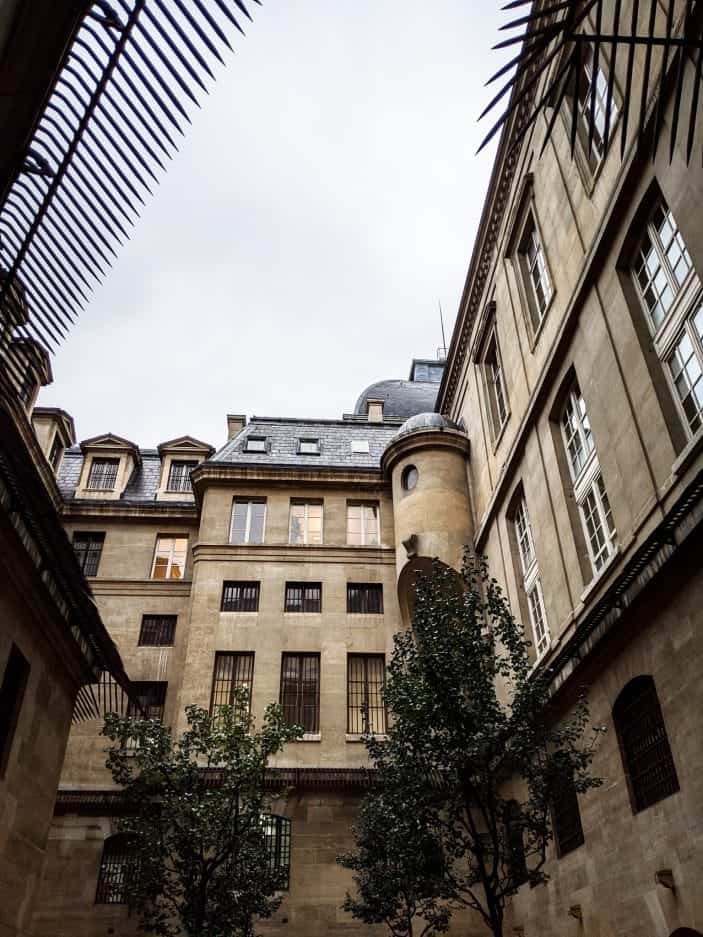 Arc de Triomphe: We didn't get to see it from up close as it was closed off for some reason, but we admired it from afar. | Google Maps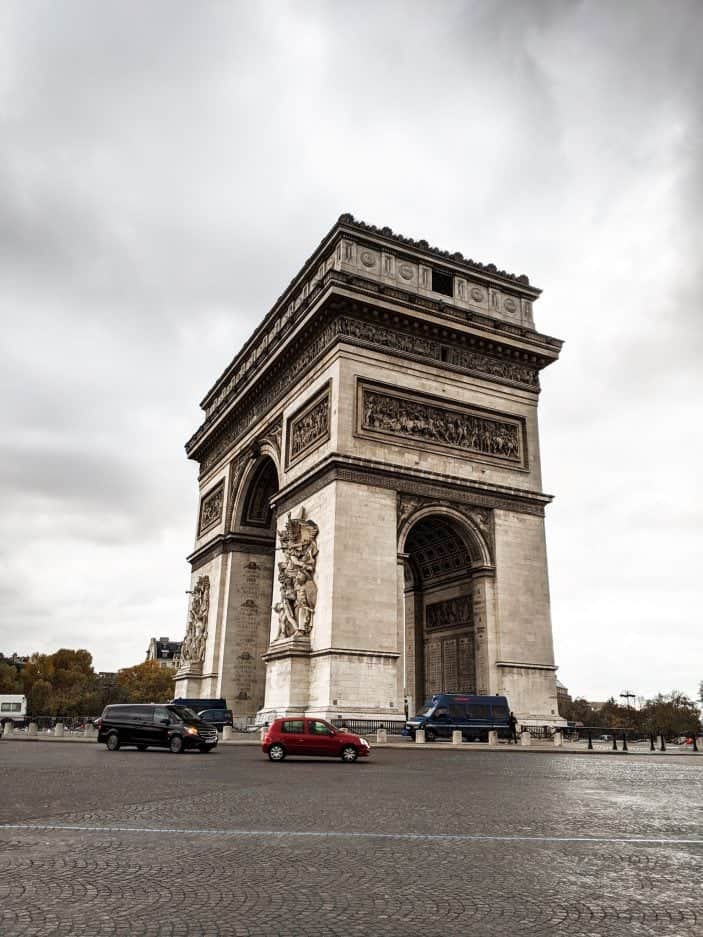 Montmartre: One of my favorite spots in Paris. This hilltop district was recommended to us by many and I can see why. You get some great views of the city and you can walk along the beautiful old streets. It's a former artists' village. | Google Maps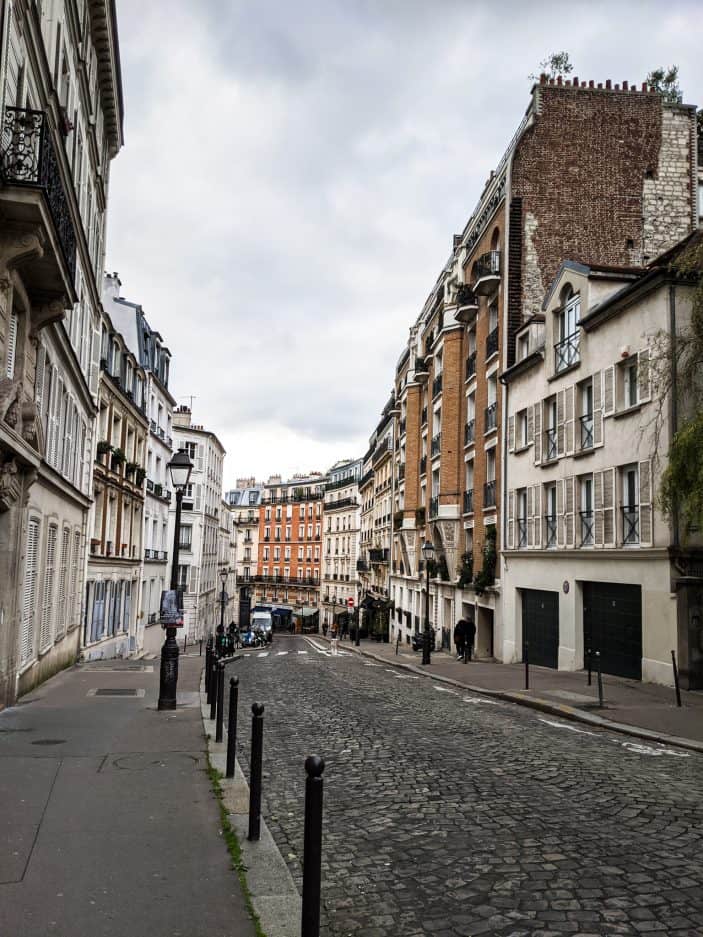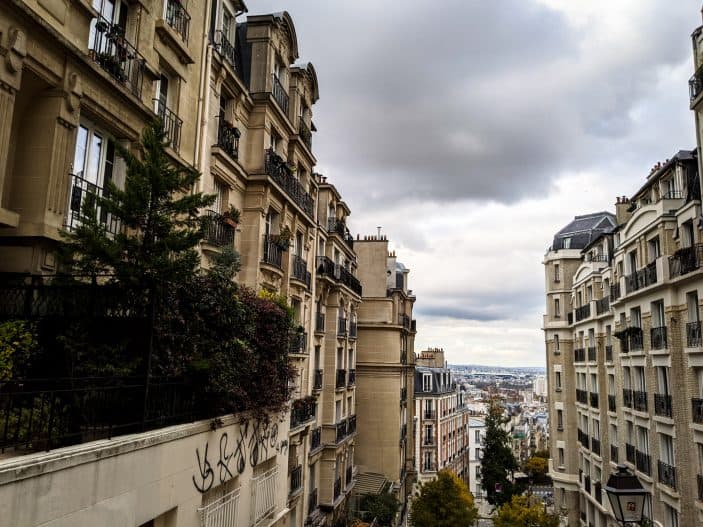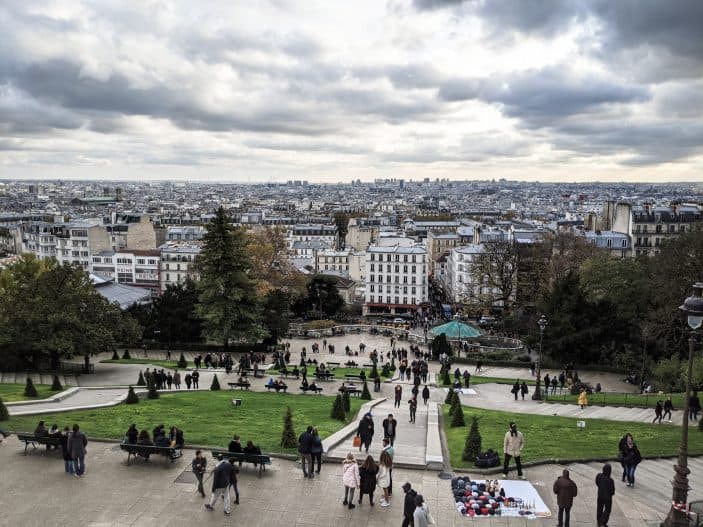 Sacré-Coeur: An iconic white domed church on the hilltop Montmartre. | Google Maps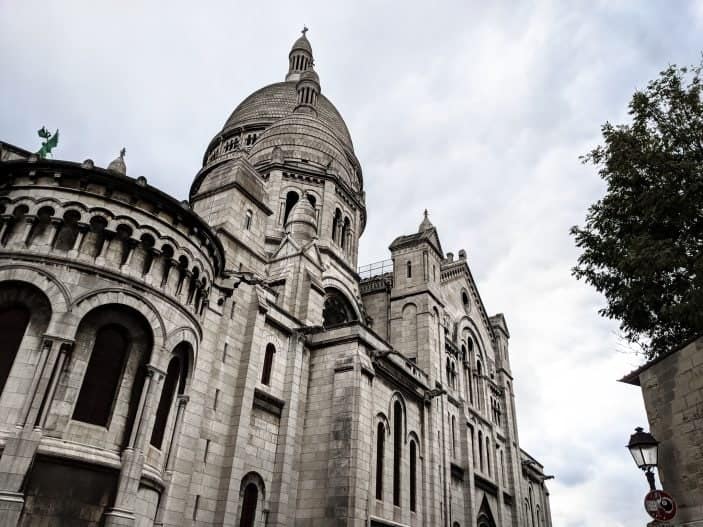 Luxembourg Gardens: A large, beautiful garden, just a short walk away from the Panthéon. | Google Maps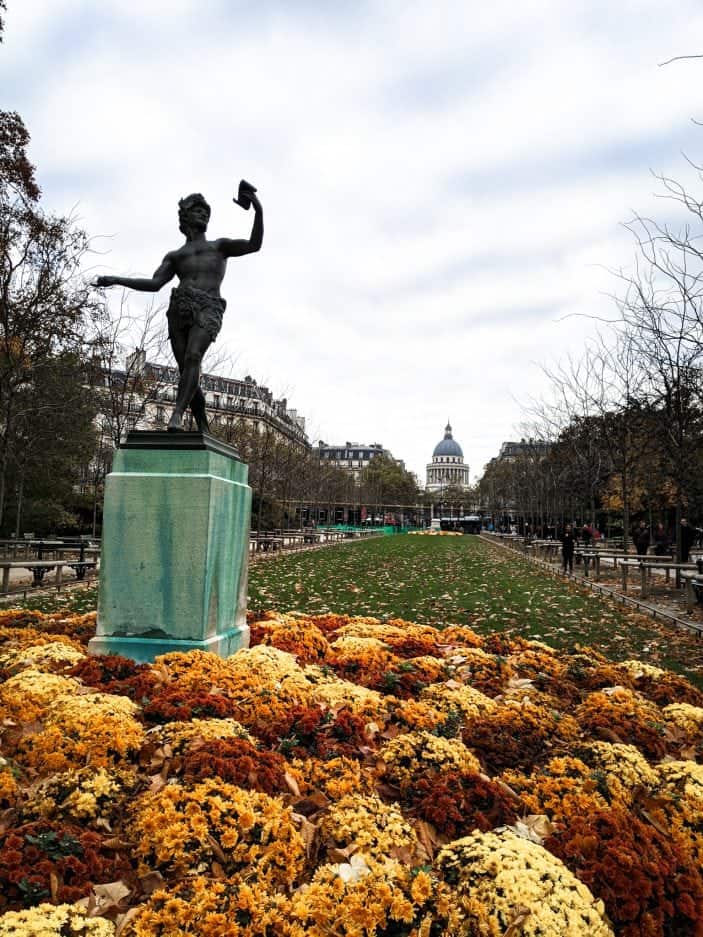 Panthéon: One of our first stops in Paris was the Panthéon. It was included in our museum pass, so we stopped here for about an hour or so. Don't miss the underground section where you can find the remains of notable French citizens. | Google Maps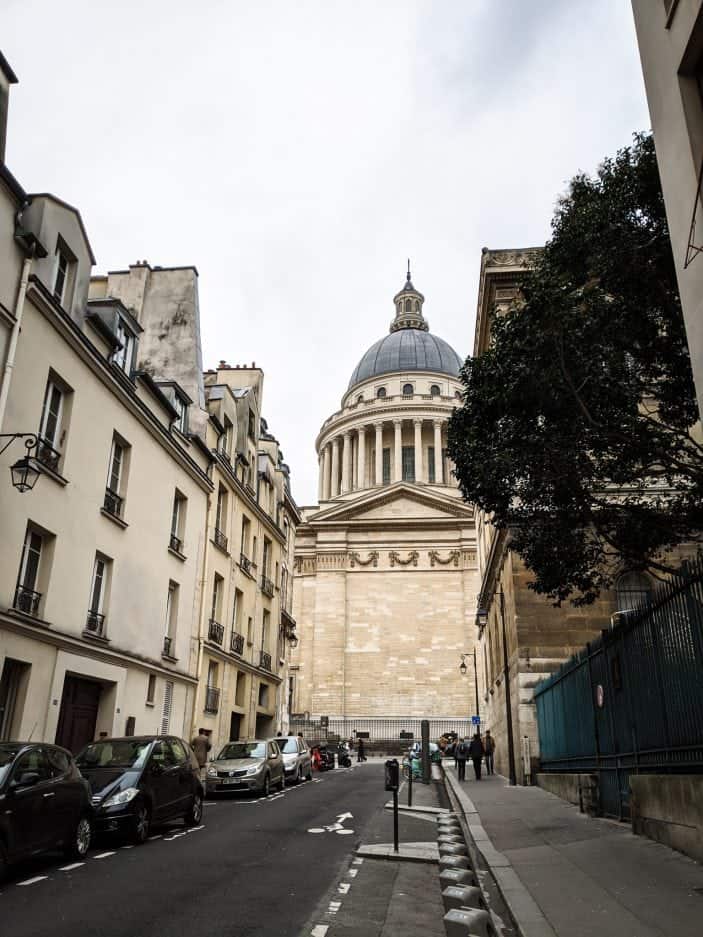 Cathédrale Notre Dame: Since the recent fire, you can't go near the cathedral, but you can still see it from afar. | Google Maps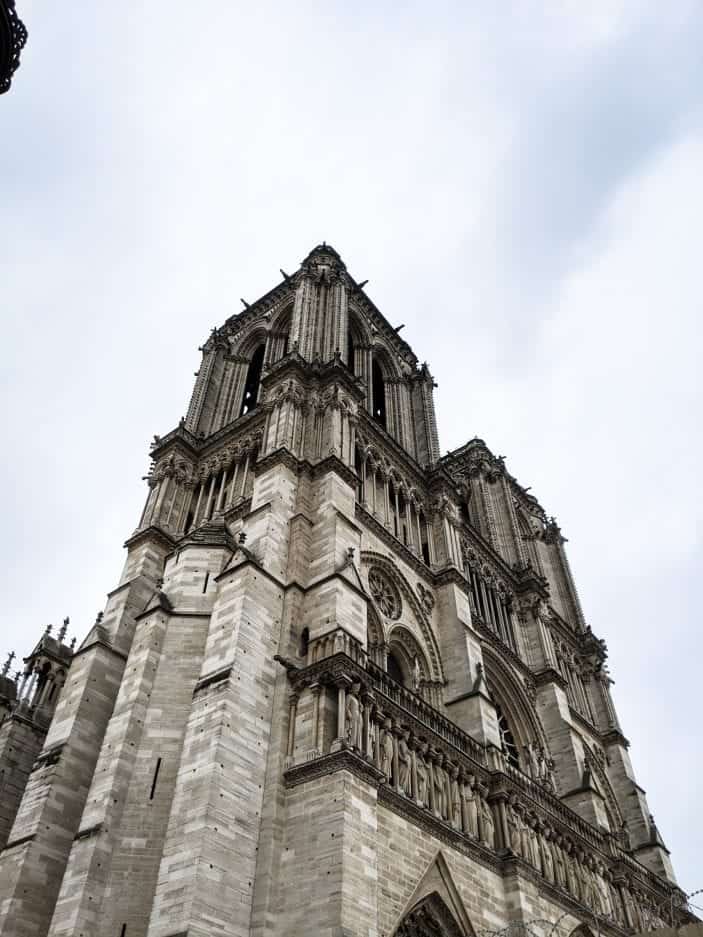 Musée d'Orsay: I'm so sad to say that we didn't stop here. It was on our list for our last day in Paris and we ran out of time. It's been recommended to us by many though, so definitely check it out! | Google Maps
Galeries Lafayette: We didn't actually shop here (the stores are quite expensive), but it was worth the stop for two reasons. First, you can go to the roof for free and get a great view of the city (and the Eiffel Tower far away). Second, it was so beautifully decorated for Christmas. | Google Maps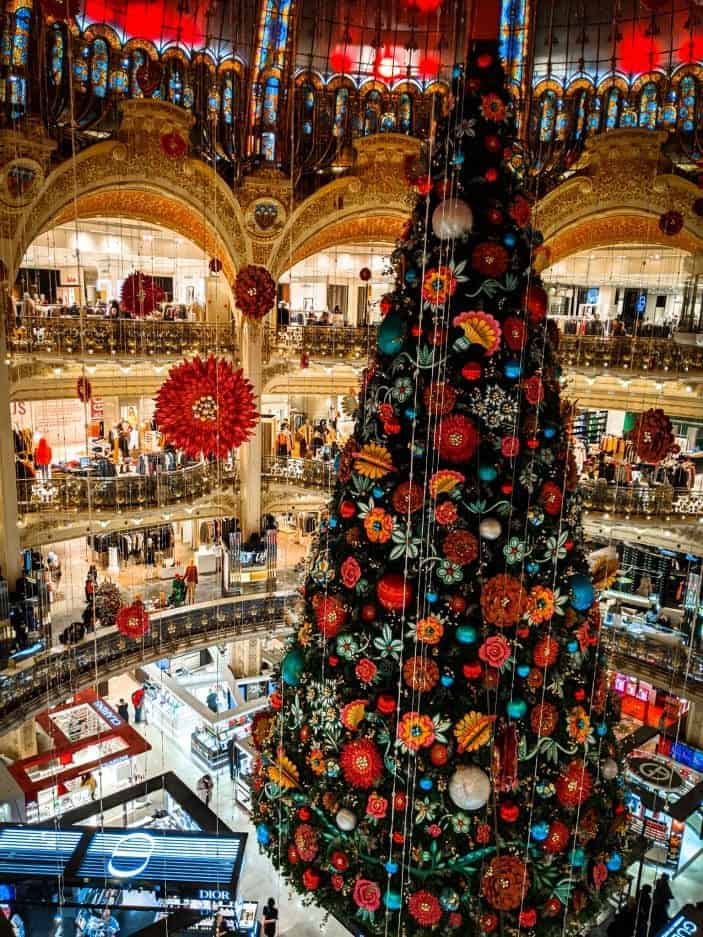 Palace of Versailles: One of my personal favorites of all the things we did in Paris. No, it's not technically in Paris, but it was about a short 30 minute train ride from Meudon. It's so incredibly rich. It's amazing and worth seeing. We did a morning out of it. We arrived there around 9 am (opening time) and left by noon. | Google Maps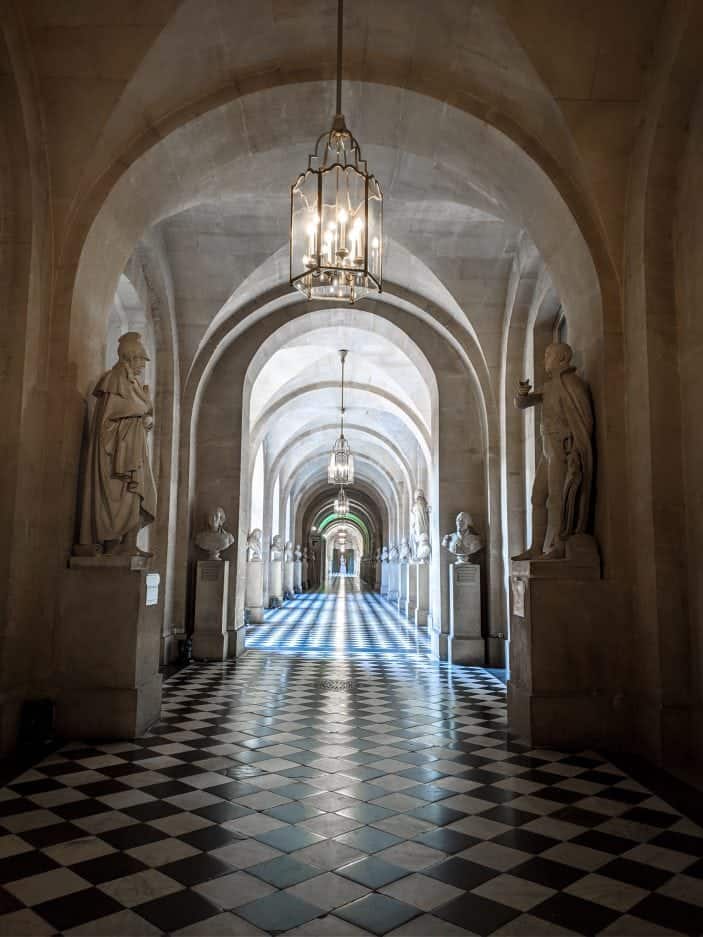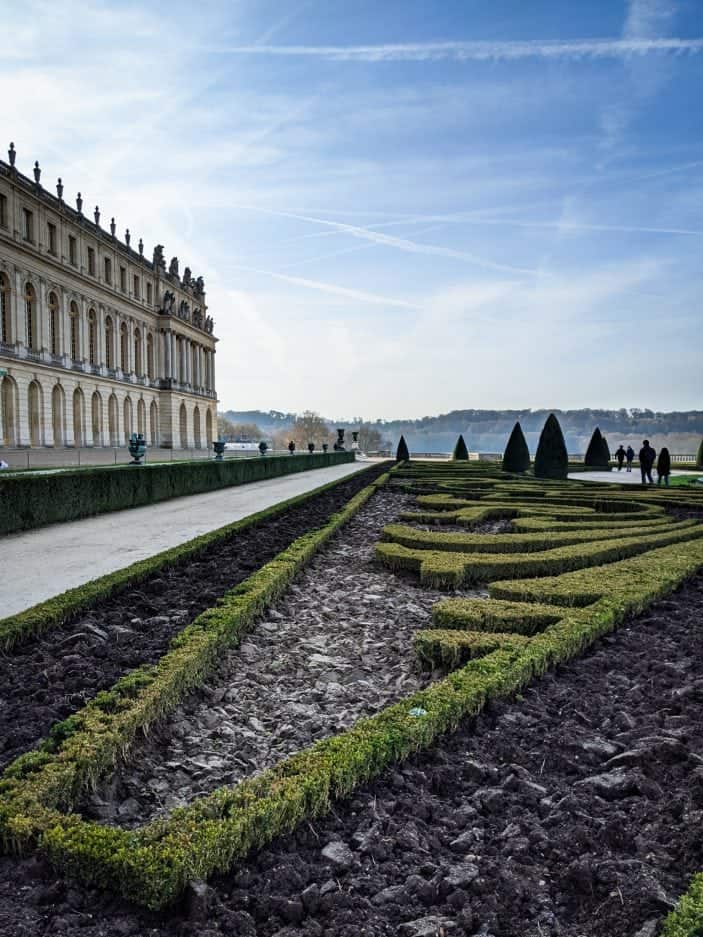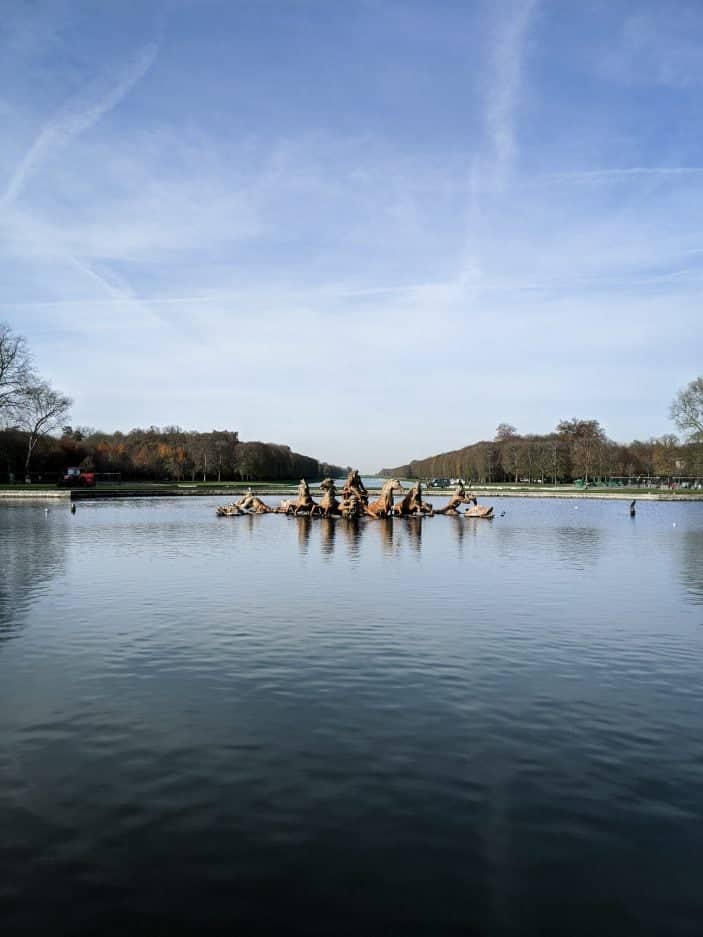 Vegetarian Paris Guide
We tried so many restaurants during our time in Paris. I asked you guys for suggestions and we had so many! It was hard to choose. Many of the restaurants we tried weren't vegan or vegetarian, but had many plant-based meals to choose from. Here's what we tried:
Sunday in Soho
One of my favorites in Paris. We stopped by Sunday in Soho for an early lunch one day and it was great! Tip: Make a reservation if you can or go early. It's a busy spot, especially on the weekends! | Google Maps
What we had: I had their Greenback avocado toast (toast with avocado, feta, eggs and tomatoes) and a matcha latte. Shaun had their morning nourish bowl (eggs, mushrooms, kale, potatoes and avocado). Both were amazing and these were the best avocado toasts I had on our entire trip. Trust me, I had many avocado toasts.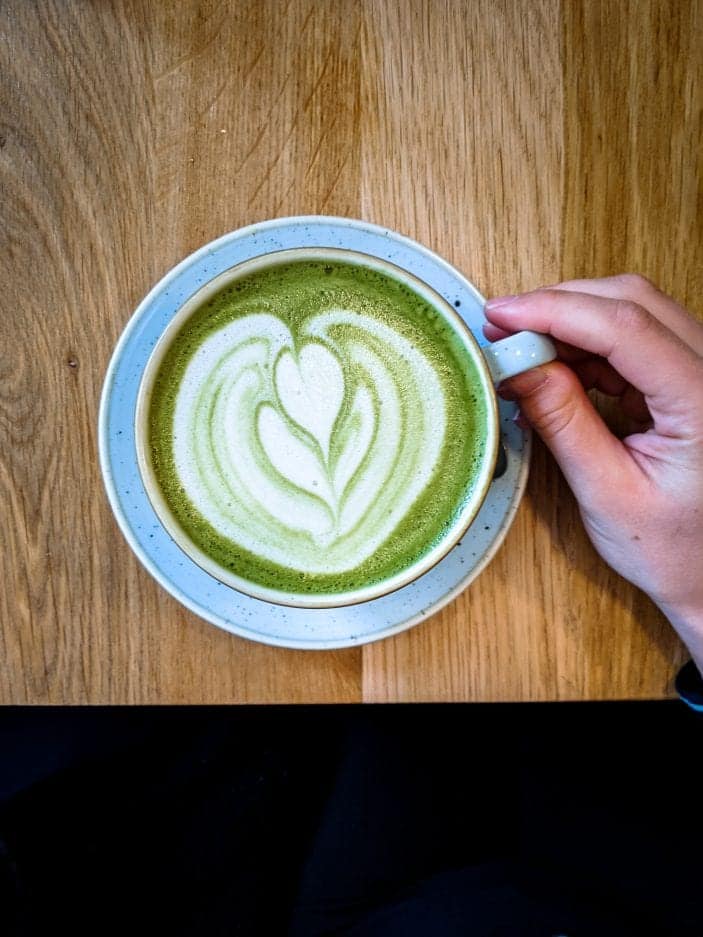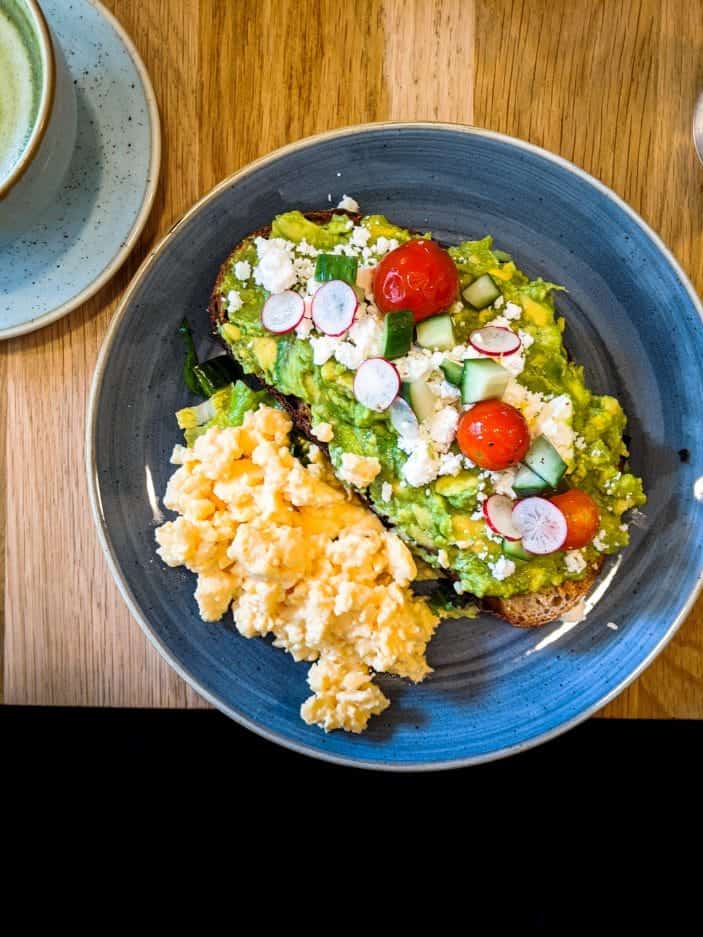 Seasons Paris
Another really good one for brunch or lunch. It's also another popular spot, so make reservations or go early on the weekends. | Google Maps
What we had: I had their avocado halloumi toast with a cocoa coconut turmeric latte. Shaun had the season burrito. Again, it was all very good!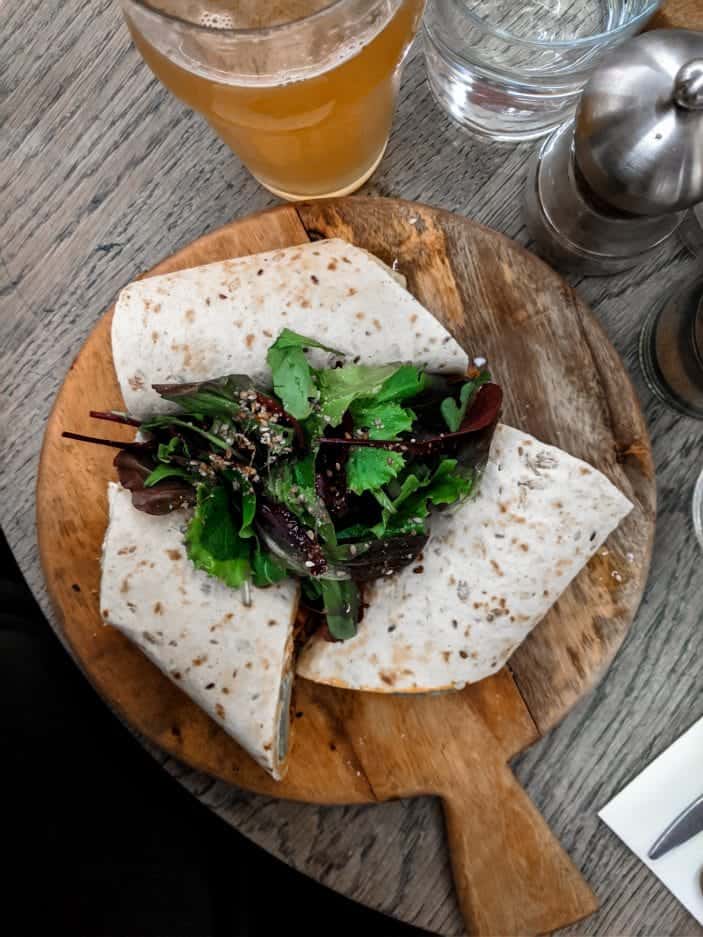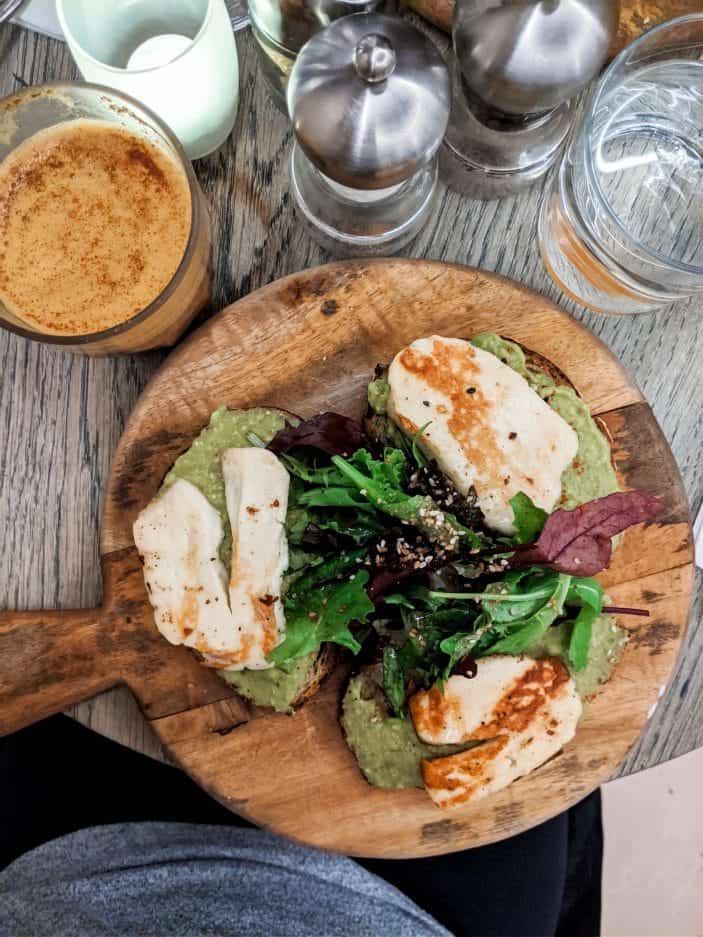 Neighbours
This one was recommended to us by many and it did not disappoint. The place is very small, yet we had space for lunch on the weekend. | Google Maps
What we had: I had their scrambled eggs and salsa on sourdough crumpets and Shaun had the avocado on crumpets. We also had the banana bread with espresso butter to share. It was so good. I'm still dreaming about that banana bread.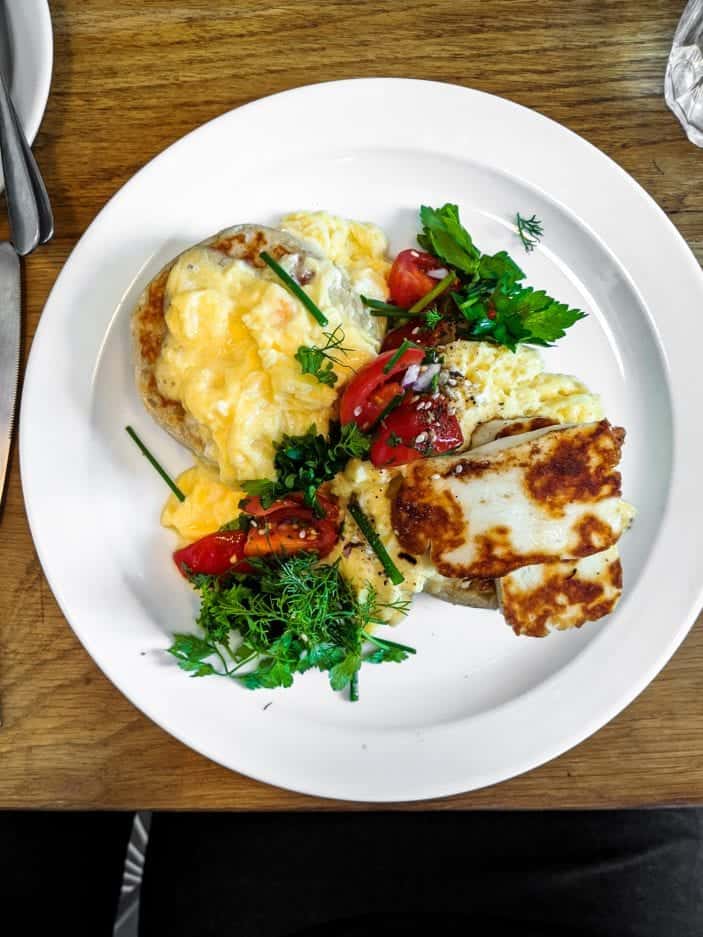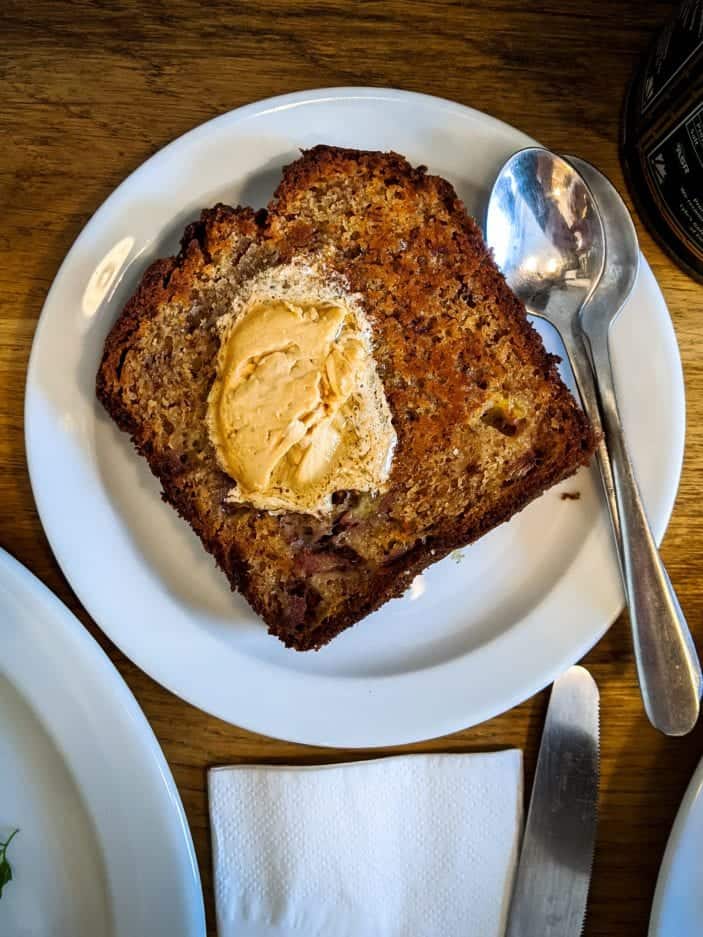 Umami Matcha Cafe
This place was recommended to us and due to limited time, I just stopped one afternoon for matcha. They also have tons of matcha desserts and Japanese dishes.| Google Maps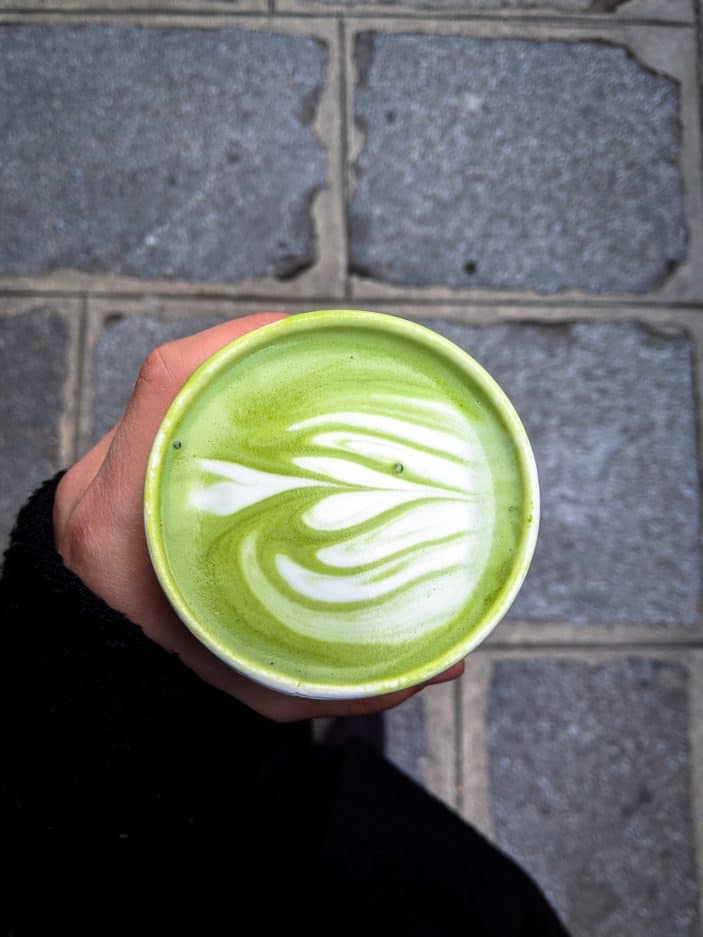 Le Tricycle
Another restaurant that was recommended to us. When we realized they specialize in vegan hot dogs, we had to stop (Shaun loved the ones in Nice so much!). This one wasn't my favorite. The food was good, but not as good as others we'd tried and the place itself had a weird vibe to me. I also don't recommend wasting money on their sides. Their roasted vegetables were bland, not cooked enough, too oily and cold. However, it is worth it for a quick hot dog to go! | Google Maps
Wild & The Moon
We stopped at this hipster café for a raw treat one evening. Honestly, I didn't really like it. I'm including it here for my honest review, but also because it may still be worth checking out. We didn't try the meals themselves (they mostly sell smoothies, bowls, etc.), so maybe they're good. The raw desserts were not that great. I much prefer my own recipes to be honest. Decide for yourself if you'd like to visit or not. | Google Maps
Hank Burger
A fully vegan burger place. There's also a Hank Pizza, which sells vegan pizza (we didn't get to try that one).
What we had: I tried the "La Rockeuse", which was a veggie burger with fig sauce and arugula. Shaun had a veggie burger with black pepper sauce. Both were very good! Google Maps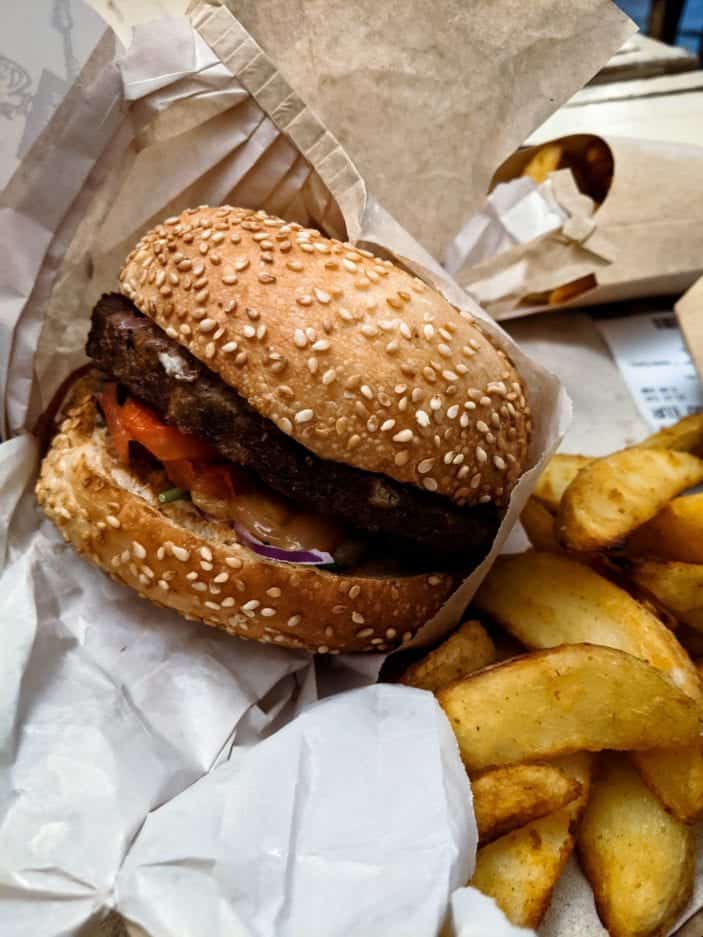 Cloud Cakes
A cute little restaurant serving small bites and warm drinks. We stopped here for a snack one afternoon and it was incredible. | Google Maps
What we had: I tried their raw cake, which was a date-sweetened carrot cake base with coconut cream and berries. I loved it! I also had a matcha latte. Shaun had a slice of chocolate bread, which was sweet and also very good.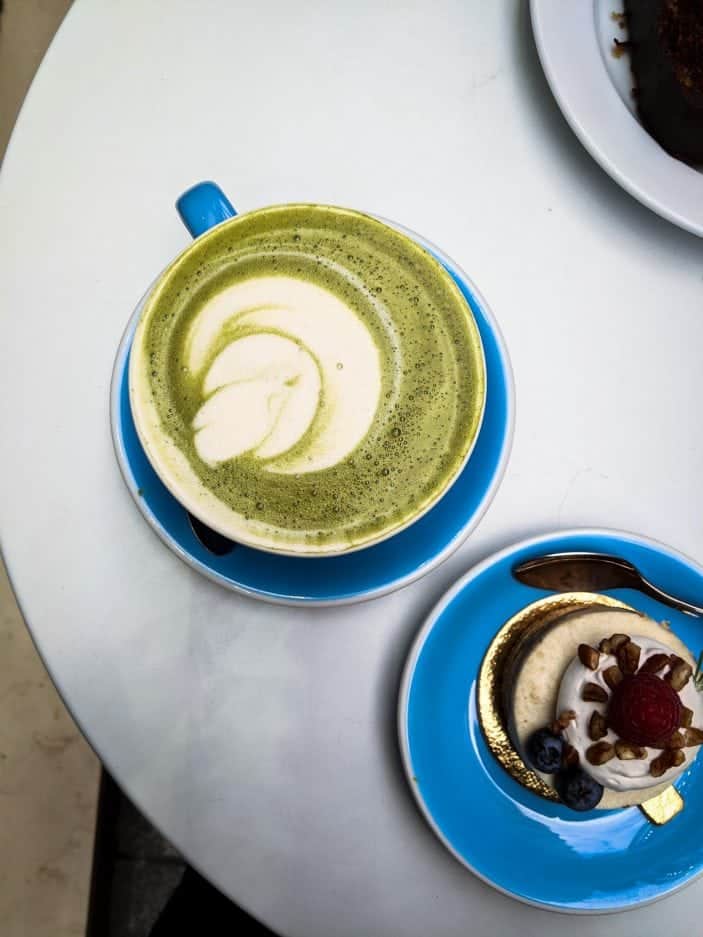 And that was our 1 week in Paris! I'll be back soon with our London guide and one final comprehensive Europe guide to sum it all up. I hope you enjoyed learning a little more about our big European honeymoon.
Our Paris Map
For more details on our travels in Europe, check our my Europe guide here.