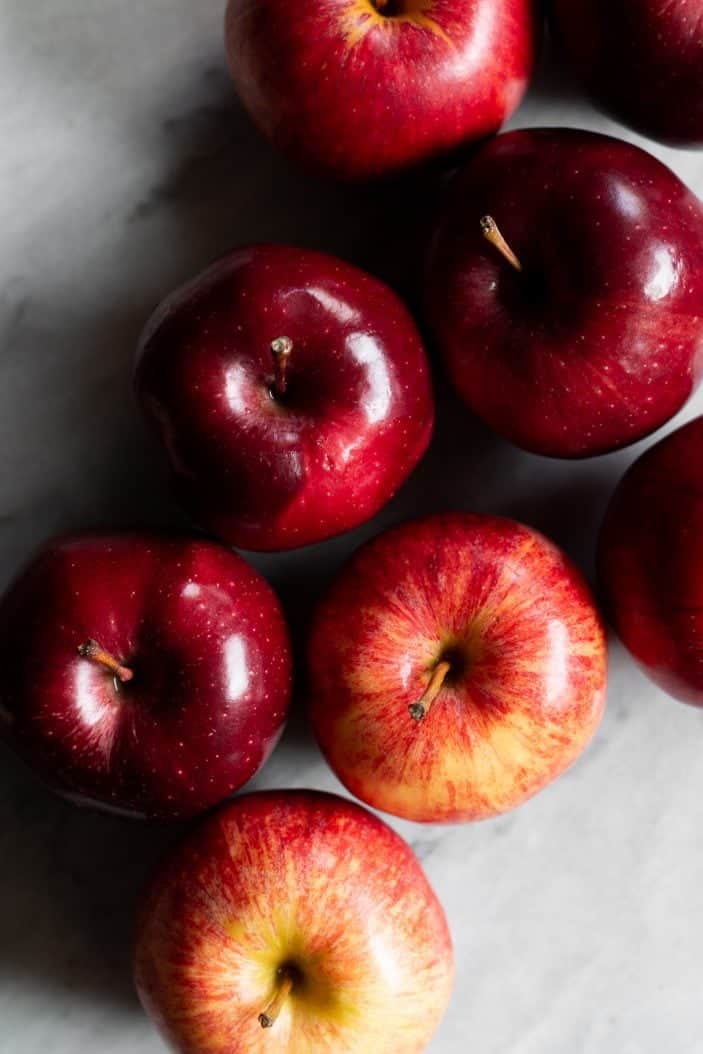 Welcome to our October coffee break post! It feels like forever since my last one, only two months ago. I somehow skipped September as we were busy preparing for the wedding. So much has happened since then. We got married on September 28th and we've been in Europe since the 29th.
As I'm writing this, we're on a train to Italy. We had a little trouble yesterday with the trains and had to stay an extra day in Nice, but all is well now. We got to explore that beautiful city a little more and we're now well on our way to our next destination.
So far, we've been to Barcelona, Lloret de Mar and Girona in Spain. We left about a week ago for France and we've since visited Marseille, Antibes, Nice and Monaco (all mostly in the rain). Next will be Pisa and Tuscany!
October has been a busy and amazing month and we're enjoying every second of it. I'll have a big post going into all of our travel details later, so for now, let's get into our October coffee break.
Currently Reading
With all the beach time and train time we have on our trip, I knew I needed a lot of good books to enjoy. Of course we have limited space, so I'm using our local library app to read on my phone. I also love to listen to audiobooks on the train as it allows me to look outside the entire time. I'm a curious person and I don't want to miss anything on this trip!
Big Little Lies: This book was so good. It's actually a TV show now, but I haven't seen it. It's a drama/mystery that keeps you guessing until the end.
Harry Potter and the Cursed Child: I've read this one before. It's the screenplay for the play and I'm reading it again because we just booked tickets to see it in London this December! I can't wait!
Miss Peregrine's Home for Peculiar Children: I'm just starting this one on the train today. It felt like a good fit for the week leading up to Halloween.
London
Speaking of Harry Potter, I'm also SO excited to be visiting London in November and December. Not only are we seeing the play, but we also got tickets to the Warner Bros. Studio tour, which will be decorated for Christmas, just like Hogwarts in the movies. I'm always drawn back to anything Harry Potter during fall and Winter. What about you?
What to Make This Halloween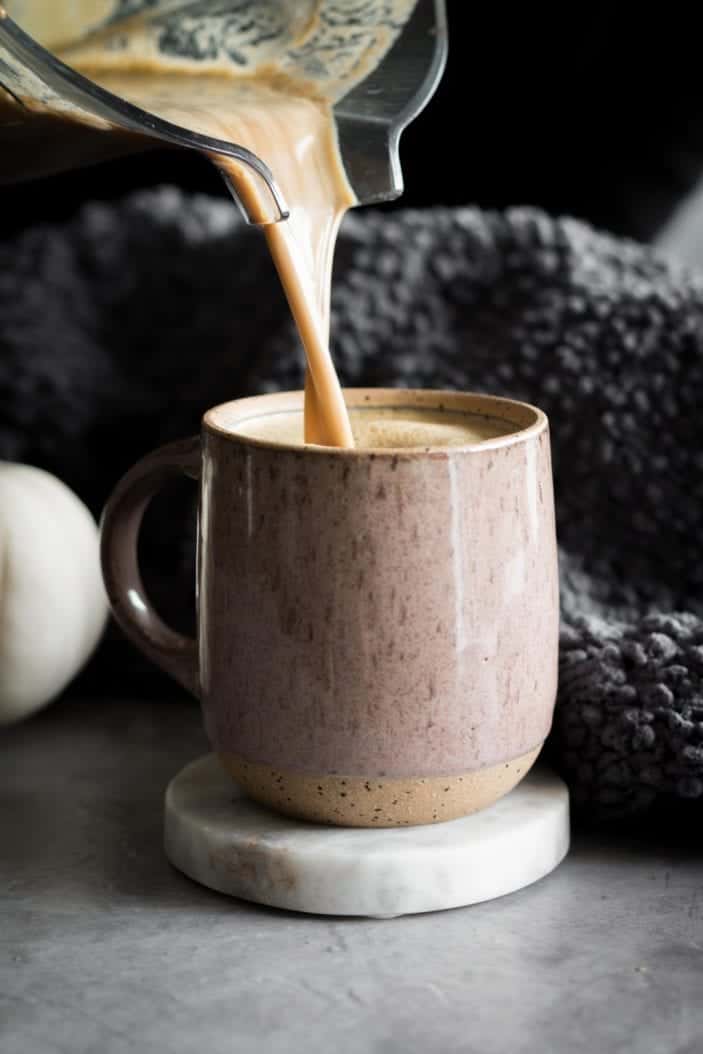 Pumpkin Spice Latte – Of course the best fall drink.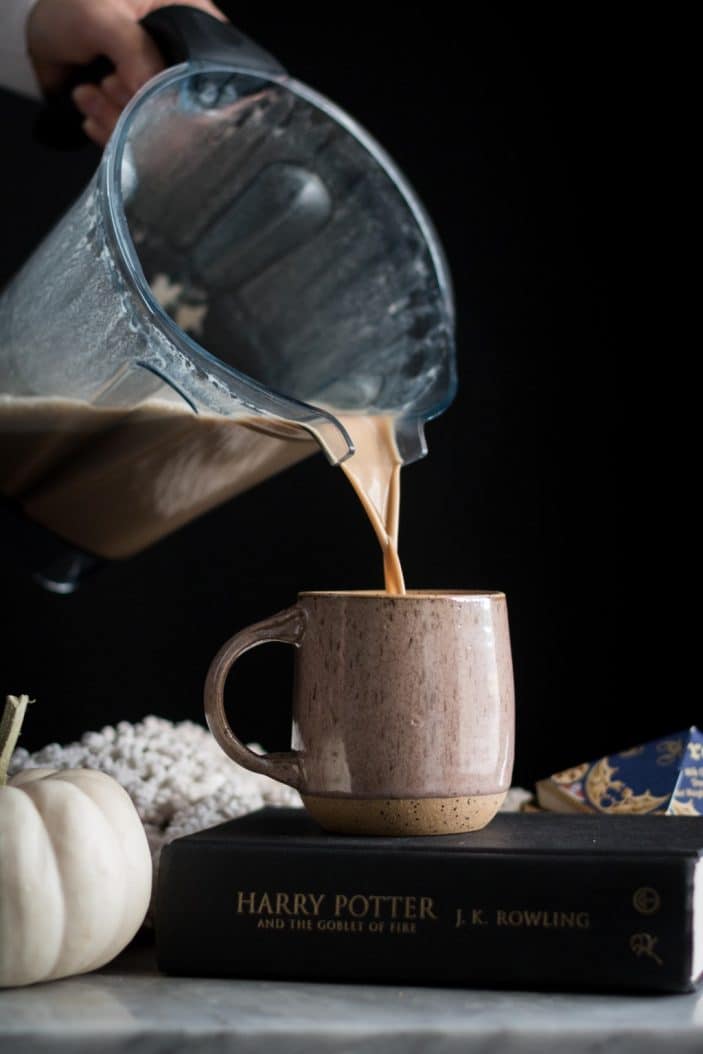 Cinnamon Butterbeer Latte – Again with the Harry Potter theme.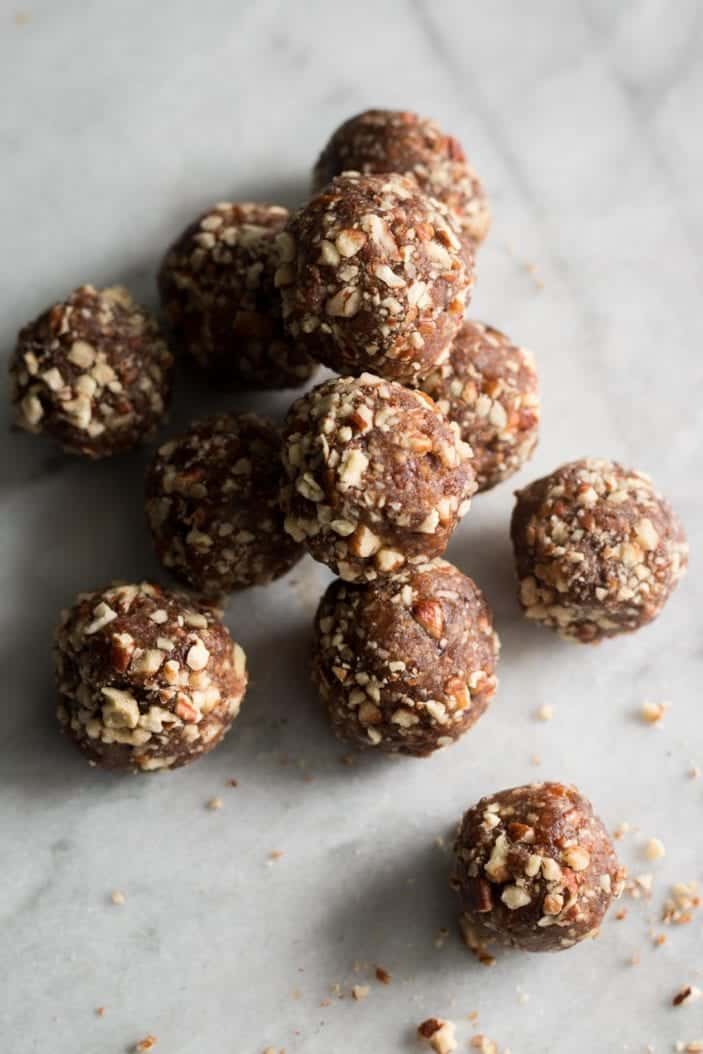 Pecan Pumpkin Spiced Date Bites – Anything pumpkin! I love energy bites for a sweet treat.
I also love these monster cupcakes from Feasting on Fruit. And I have a new Halloween recipe coming to the blog this Monday!
Links I'm Loving
The Best Advice from 8 Nutrition Experts on Plant-Based Diets. There are a few notes in there from me, on how to get some key nutrients!
These Peanut Butter and Jelly Energy Bites from Choosing Chia look to die for!
This Essential Paris Travel Guide from Local Milk is making me so excited to visit the city!
Barcelona Travel Guide from Gimme some Oven. This is mostly what we used as a guide in Barcelona. She has tons of details, in case you're visiting!
I need to try this 30 Minute Indian Pumpkin Butter Chickpeas from Half Baked Harvest. Speaking of which, I need to get my hands on her new cookbook coming out next week!
New Video
I won't have weekly videos to share until January when we get back, but I did film a few before leaving for Europe. Along with these, you can expect a few holiday recipe videos coming over the next months!
Favorite Fall Recipes from the Blog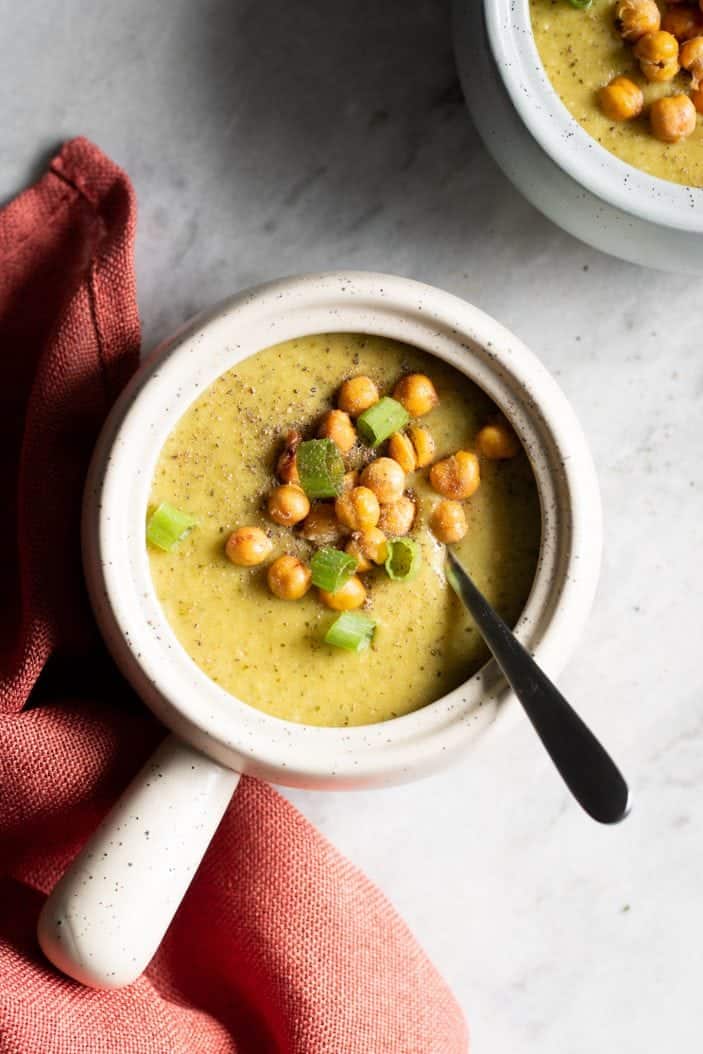 Creamy Vegan Cheesy Broccoli Soup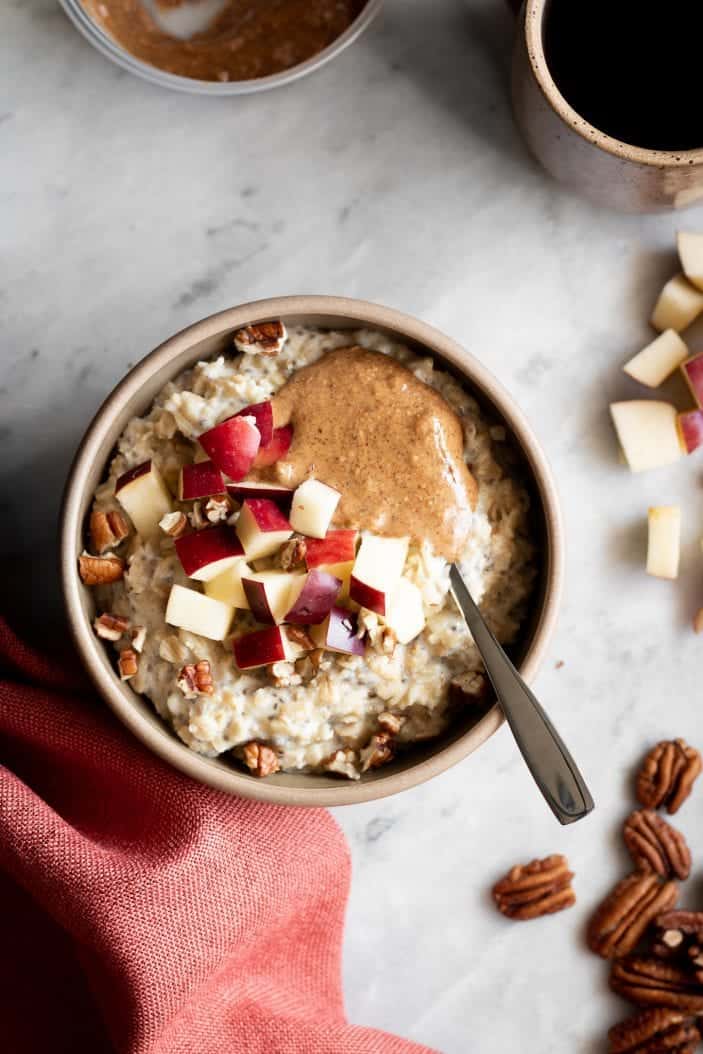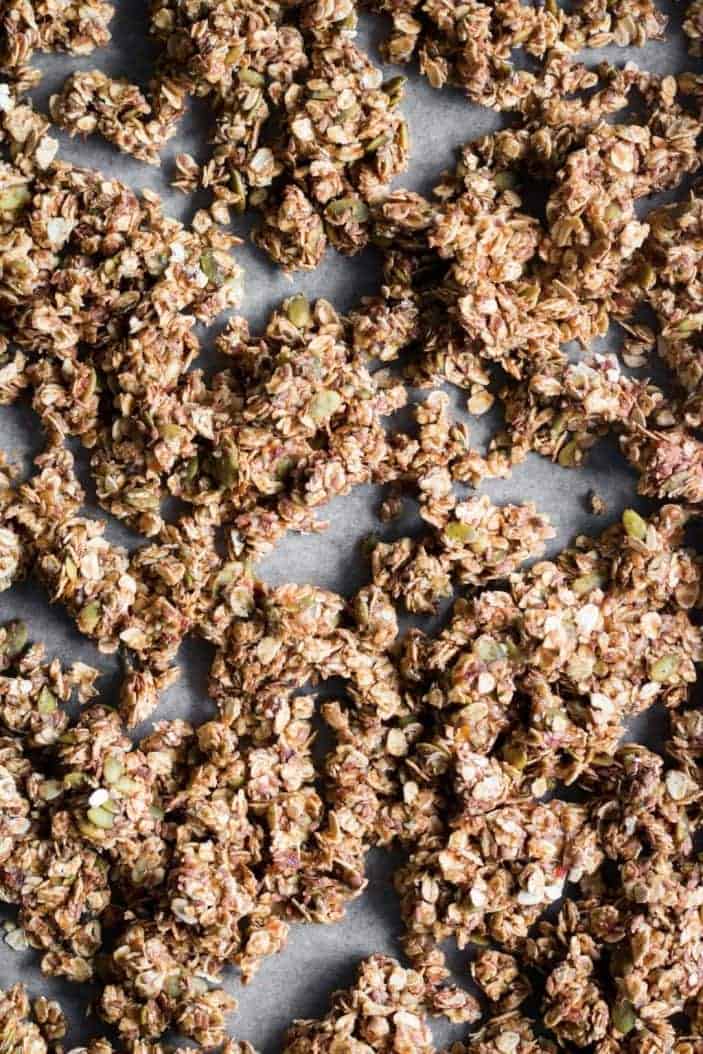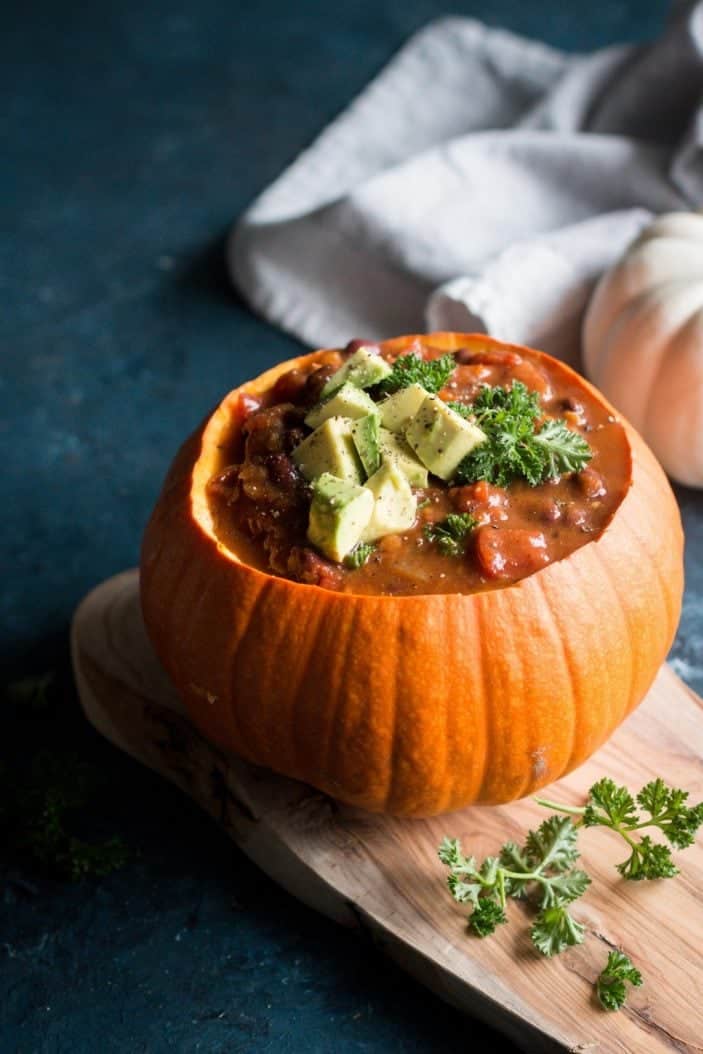 Slow Cooker Vegetarian Pumpkin Chili