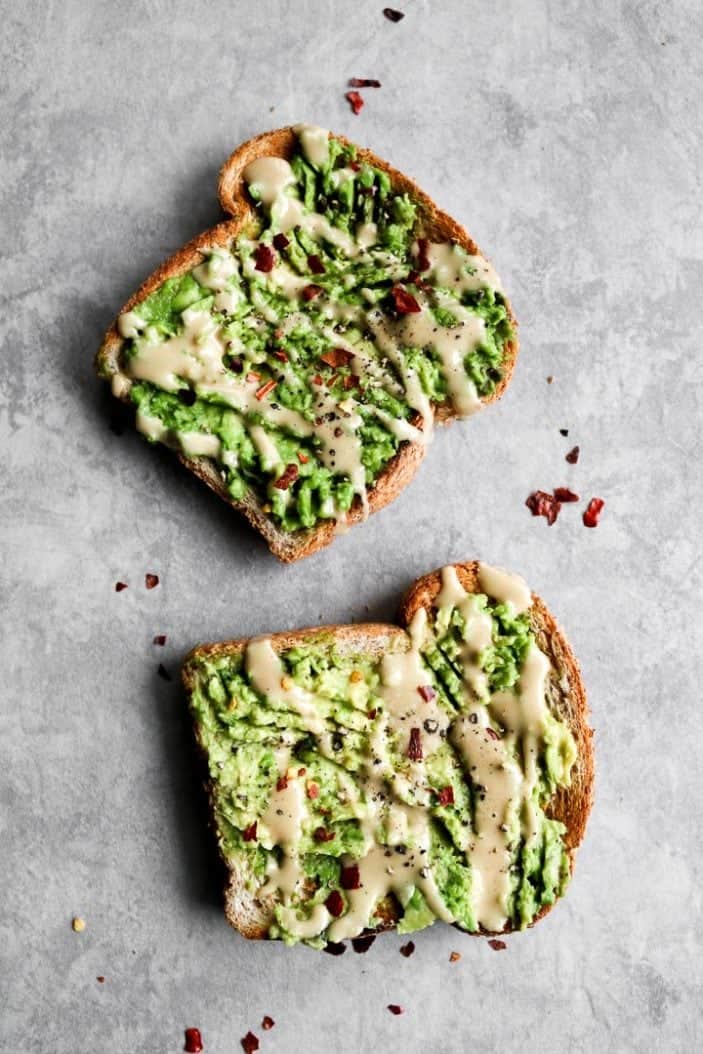 In 3 weeks, I'll be working as a registered dietitian (candidate)! I got selected to work in cardiology, oncology and surgery in the largest hospital/cardiac center of the province. I'll be working 4 days a week and I won't have internship or university projects anymore, which means I'll be able to spend more time testing out new recipes. I'm so excited for this next step! I'm finishing my internship 2 weeks early and I'll finally be able to start my career as a registered dietitian (candidate). 5 years of hard work pays off! I still have 2 weeks to go and 2 big projects to finish, which means I have no time to waste.
Some meals have helped get me through my last 5 years as a student. Eggs, tomato and Greek yogurt pasta (I'll share the recipe eventually), simple tahini salads and avocado toasts were my go-to meals during exams or any busy week. Today, I wanted to share with you my favorite avocado toasts. I'm not even sure if this is a recipe, but it's a simple guide to making my favorite avocado toasts! It takes only 5 minutes and you don't even need to measure any ingredients. All you need is bread, avocado, tahini, lemon juice and other toppings of choice. I love hemp seeds for a protein boost and red pepper flakes.
That's it! I know this is a short post, but I hope you'll love this simple "recipe" as much as I do. I'll be back next week with another recipe! In the meantime, if there's any recipe you'd like to see on the blog this summer, please let me know in the comments. I would love to hear your ideas. Have a great weekend!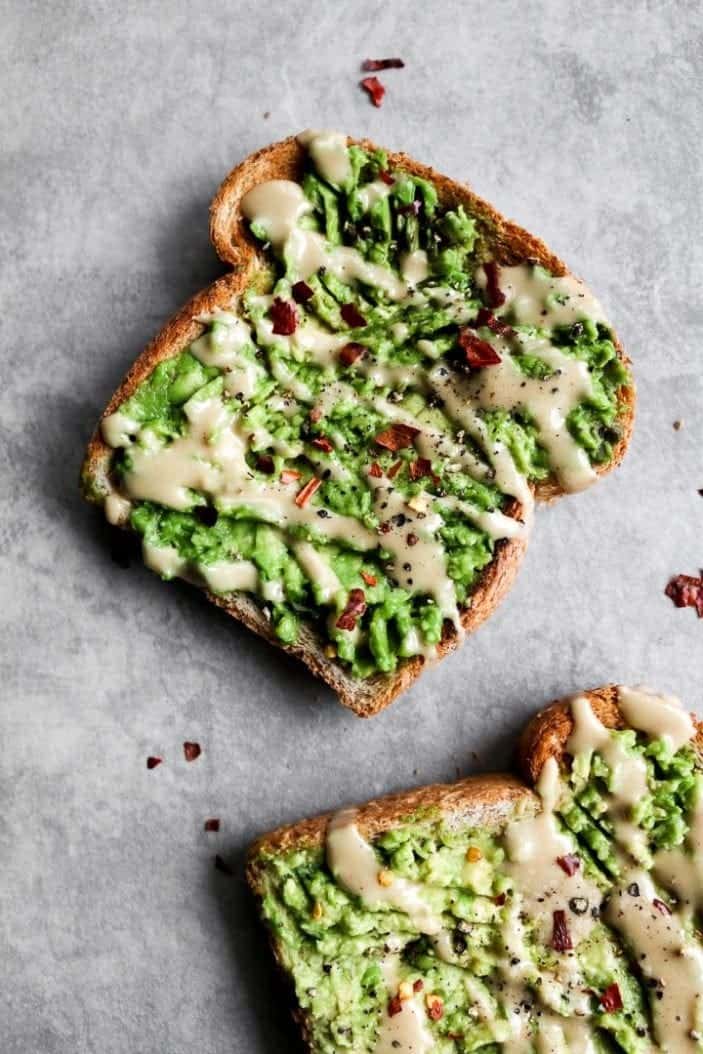 Oh and you can still enter my SunButter giveaway until tomorrow! Enter here.
My Go-To Avocado Toasts
My go-to lunch during busy weeks. This recipe is a rough guide to making great avocado toasts without having to measure specific ingredients. It takes only 5 minutes and a few ingredients to make this satisfying lunch. For a larger meal, serve it with a salad or your side of choice!
Ingredients
2

slices

of bread,

toasted

1

ripe avocado,

pitted

1

tablespoon

tahini

(or more to taste)

Sprinkle of lemon juice
Optional Toppings
Hemp seeds

Crushed red pepper flakes

Cheese, such as feta, parmesan or goat cheese

Salt and pepper
Instructions
Toast your bread.

Cut an avocado in half and scoop out the pit. Layer the sliced avocado on the toasts or mash with a fork. Use half an avocado per toast.

Drizzle with tahini and add a sprinkle of lemon juice. Add other topping of choice. Serve immediately.
Notes
For a lighter option, use only 1/4 avocado per toast.
If you try this recipe, make sure to tag your photo #unsweetenedcaroline on Instagram, Facebook and Twitter! Don't forget to also tag me @unsweetened.caroline on Instagram so I can see your creations!