Roasted Potato Herb Salad
Roasted potato herb salad made vegan. This is not your typical potato salad. It's made with a cashew dressing and served on a bed of greens. Add herbs for a fresh summer salad.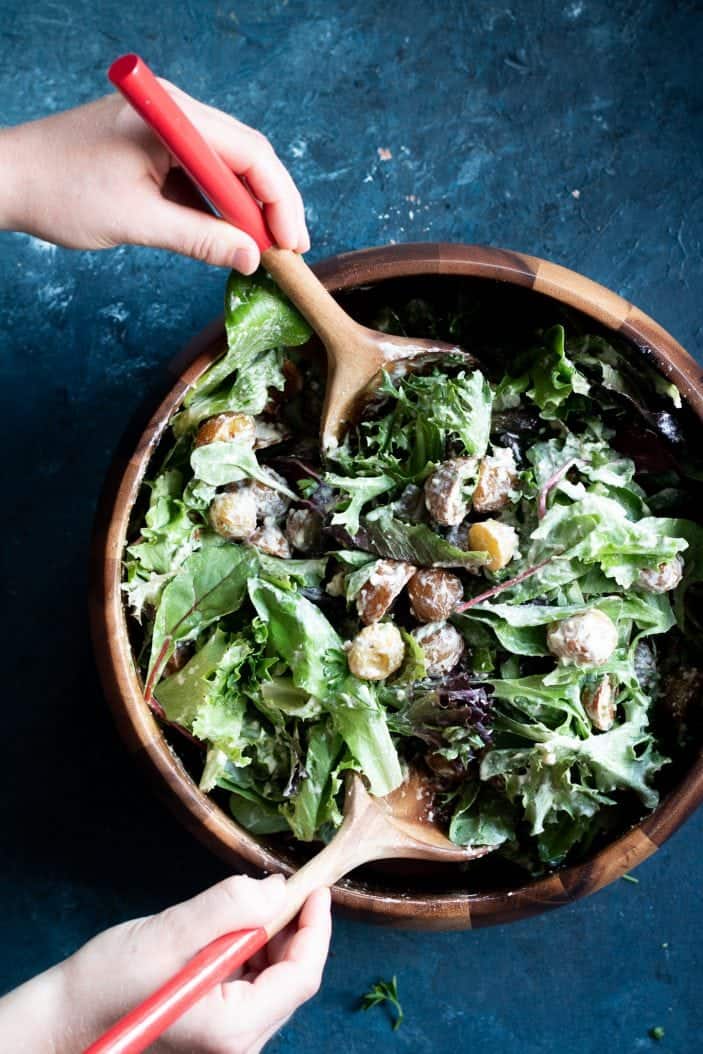 I partnered with Stokes Stores to bring you two delicious summer recipes. This roasted herb potato salad and this grillable walnut veggie burger. Both recipes being simple and perfect for summer BBQs.
How to Make Roasted Herb Potato Salad
I start by roasting the baby potatoes, making them much more flavorful than boiled potatoes. While the potatoes are roasting, you can make the sauce by blending soaked cashews, garlic, oil and a few other simple ingredients. Toss it all together with leafy greens and herbs and you'll get a delicious and healthier potato salad.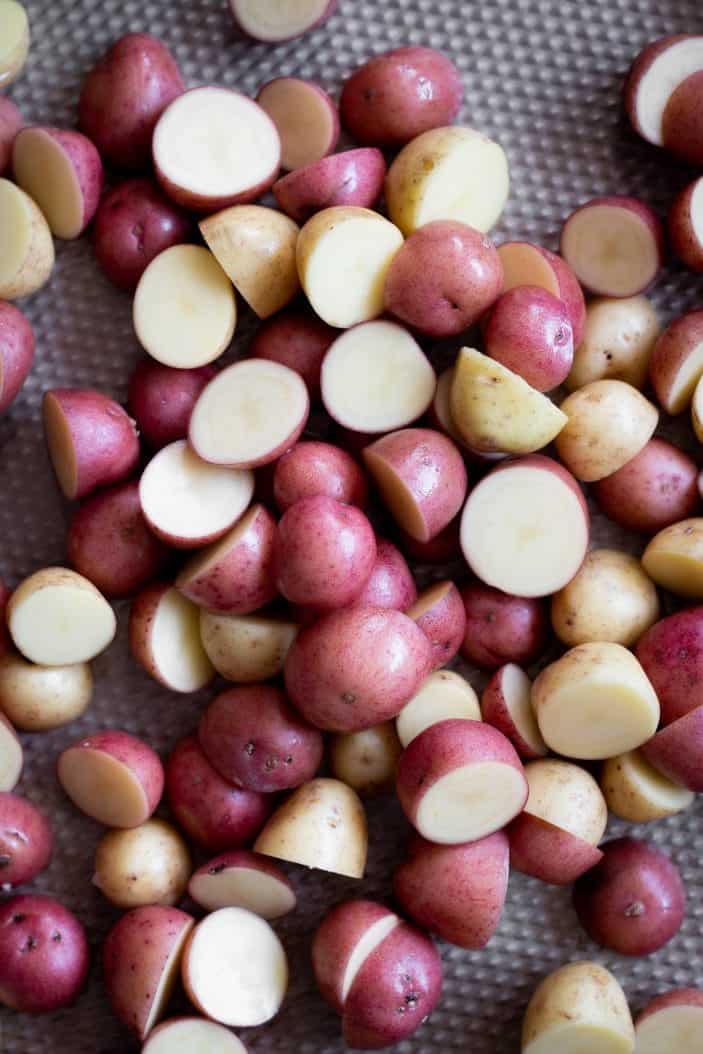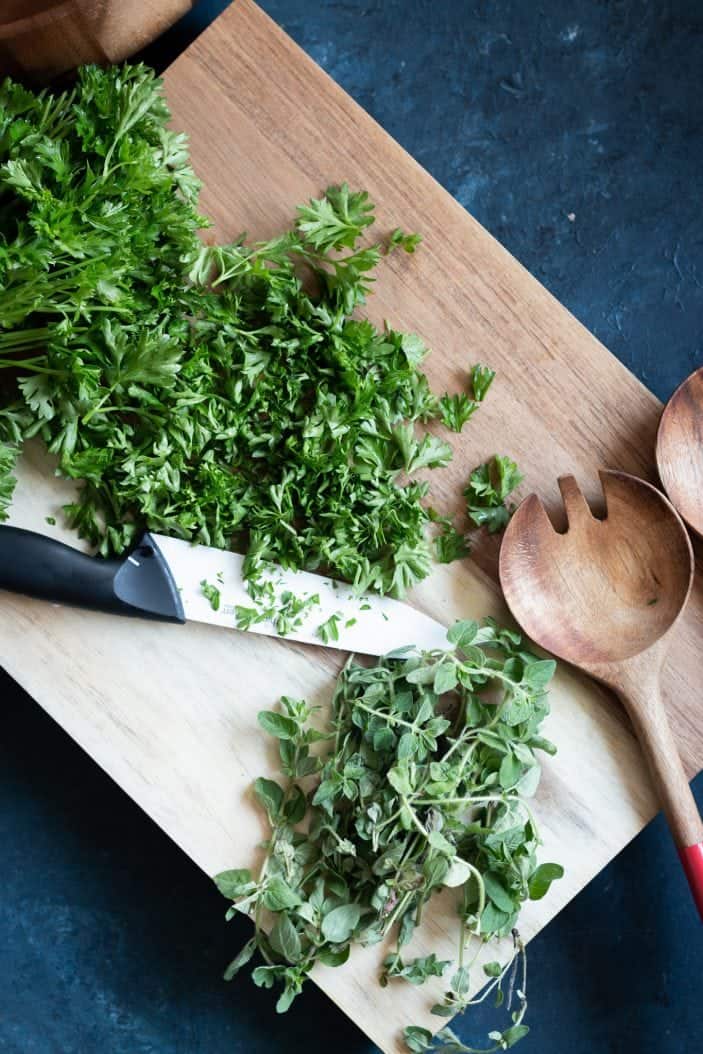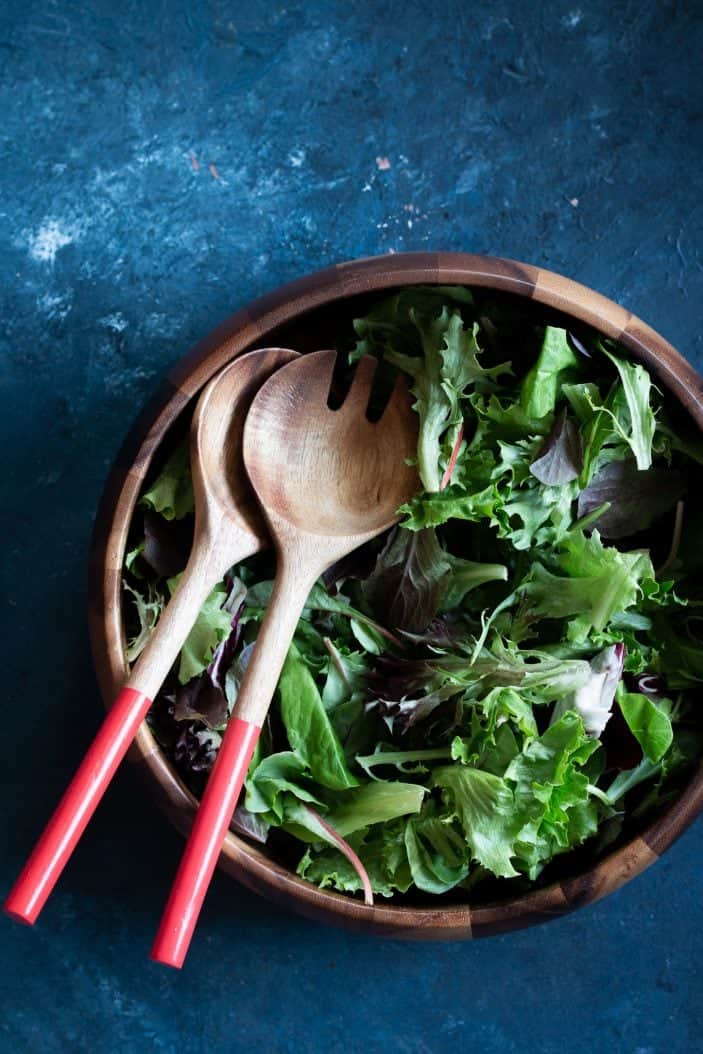 This potato salad is best when served immediately, but it can still be eaten cold the next day. If you plan on eating it later, I would recommend making the dressing and roasting the potatoes in advance. You can then assemble it right before serving. My favorite is still to eat it when the potatoes are crispy and warm, but both are great.
In my opinion, this is far better than a traditional potato salad.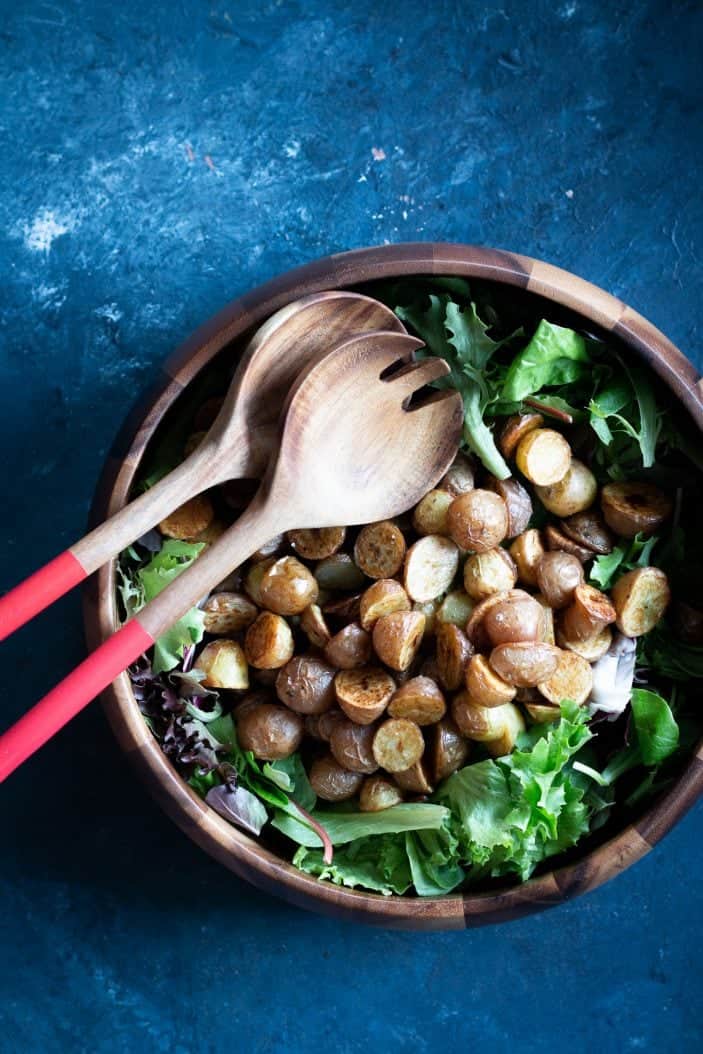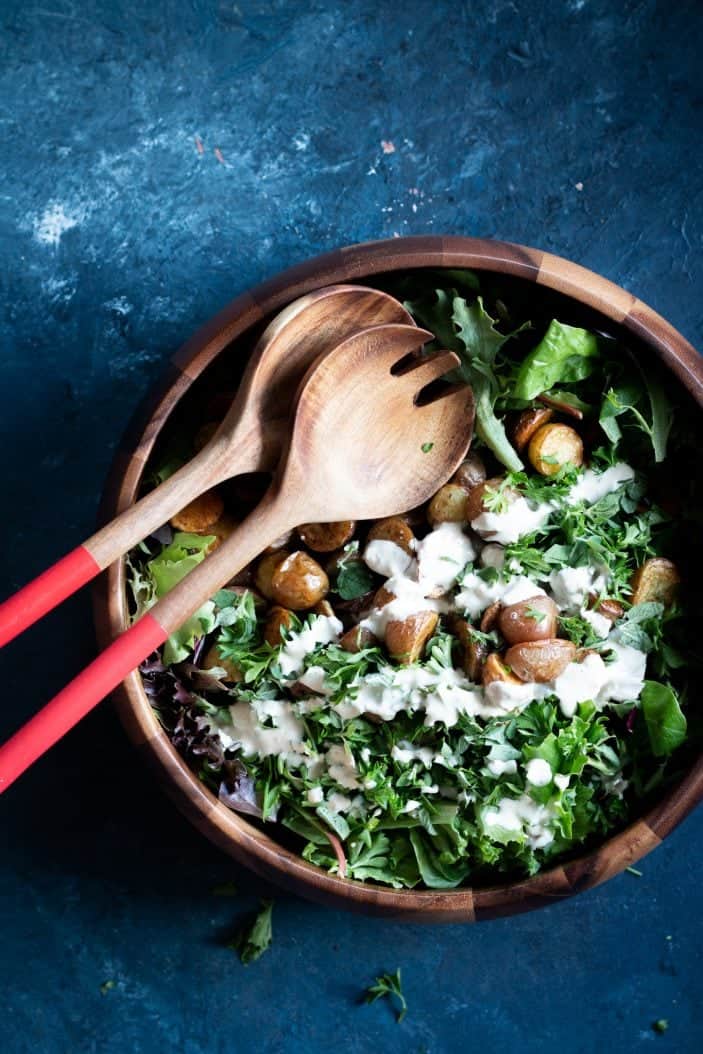 Roasted Potato Herb Salad
Click here for the full recipe on Stokes Stores.
This post is sponsored by Stokes Stores. Thank you for supporting the brands that keep this blog going!