A Dietitian's Go-To Healthy Vegan Meals for Busy Weeks
I'm a registered dietitian and here are my go-to healthy vegan meals for busy weeks. These quick and easy recipes are nutritious and filling. You will find some easy recipes, as well as non-recipe meal ideas.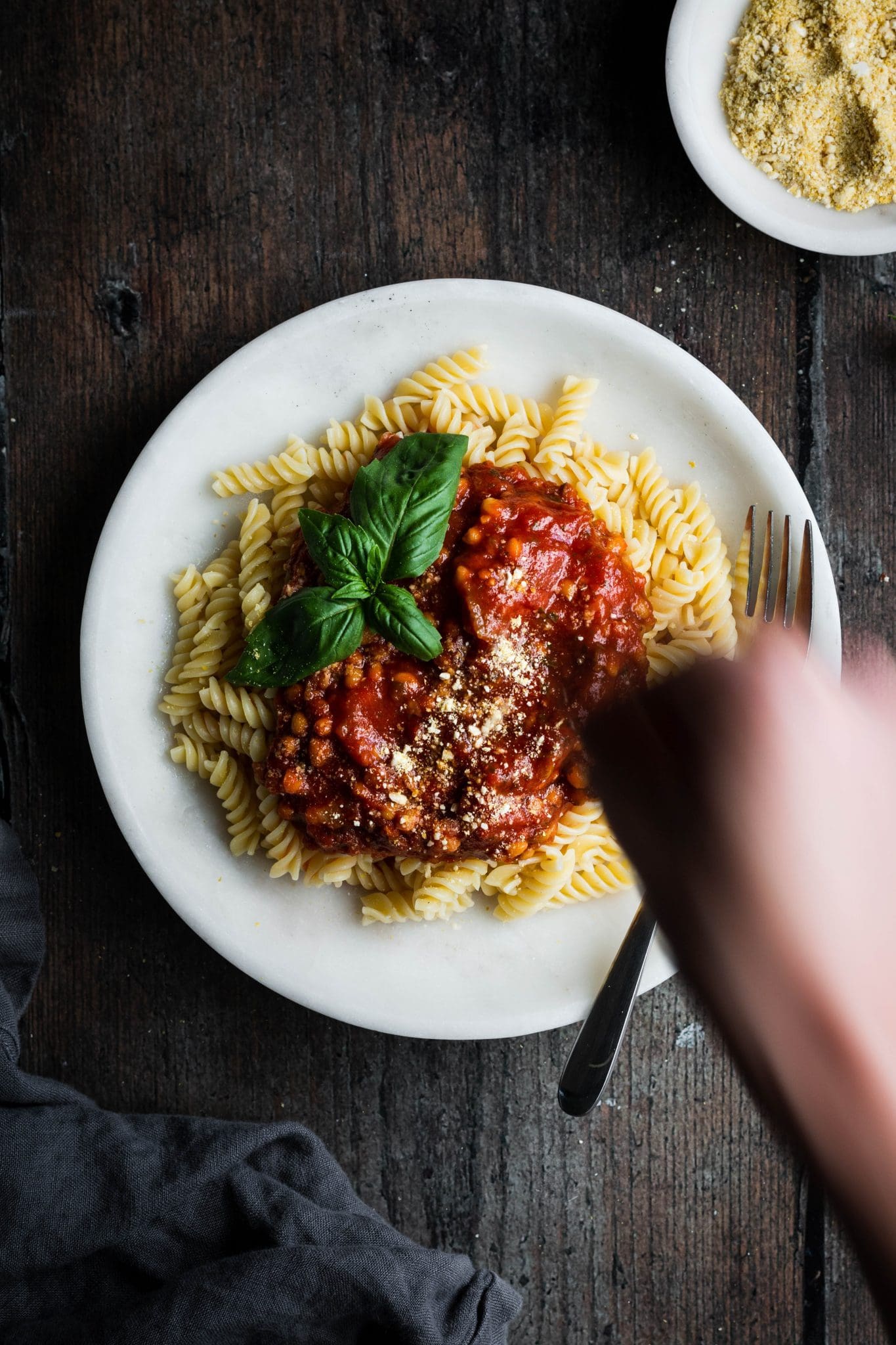 Like most, I have a handful of quick and easy recipes that I turn to on days that I don't have much time or energy to cook. I shared a lot of 15-minute recipes over the years, but these are the ones that I make the most.
While these are the meals I make when I need something quick, I do try to meal prep most weeks to add variety to my eating pattern. My meal prep is usually simple and involves one or two large batches of soups or curries. I freeze half for the week after or for later in the week. I also tend to prep some vegetables and proteins for easy wraps and salads. On days when I run out of prepared meals (or when I didn't get the chance to meal prep), these recipes are my favorites.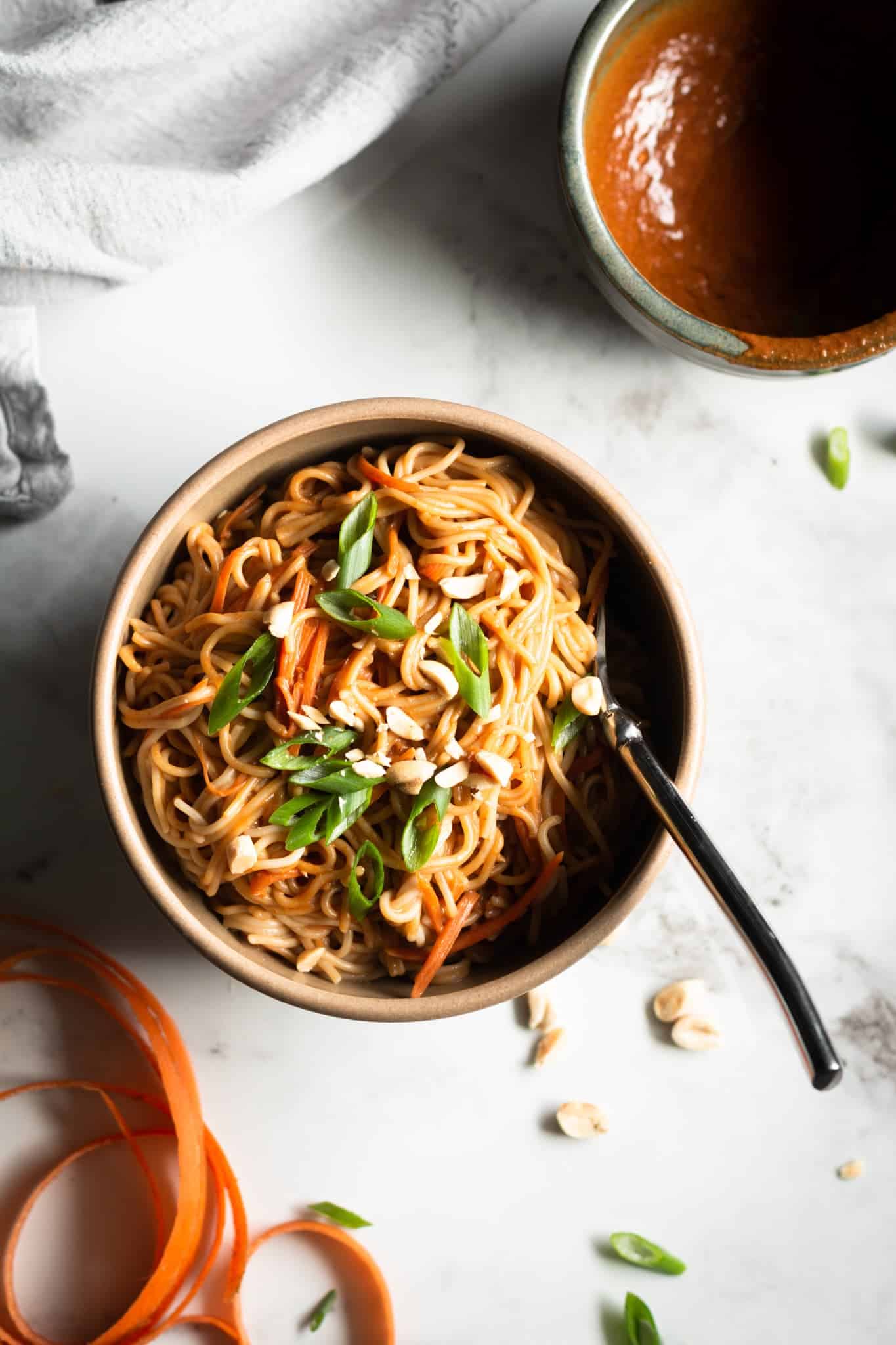 15-Minute Peanut Ramen Noodles (or this sesame version when I have a few extra minutes)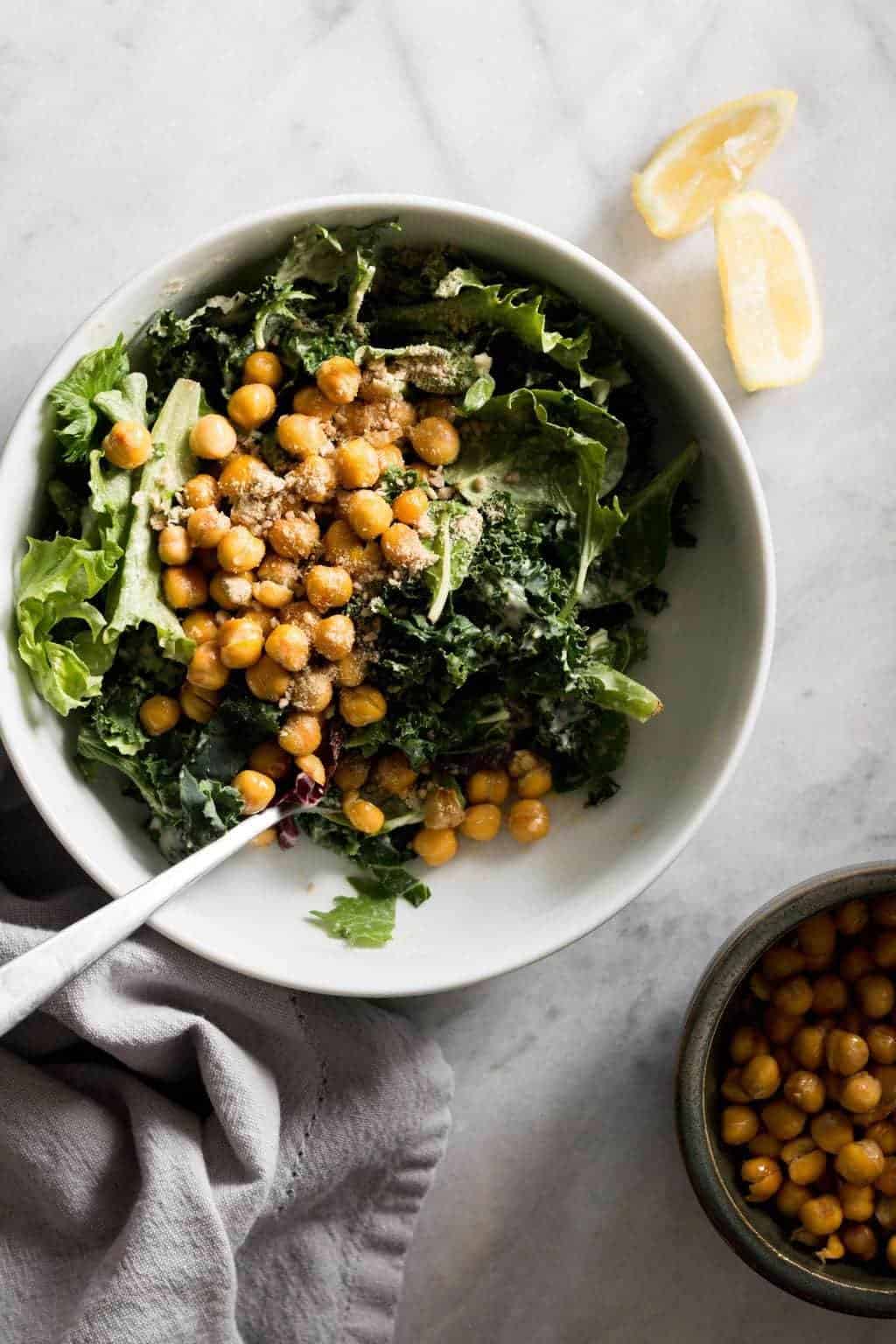 Vegan Caesar Salad with Chickpea Croutons (I love using an air fryer to save time on the chickpeas)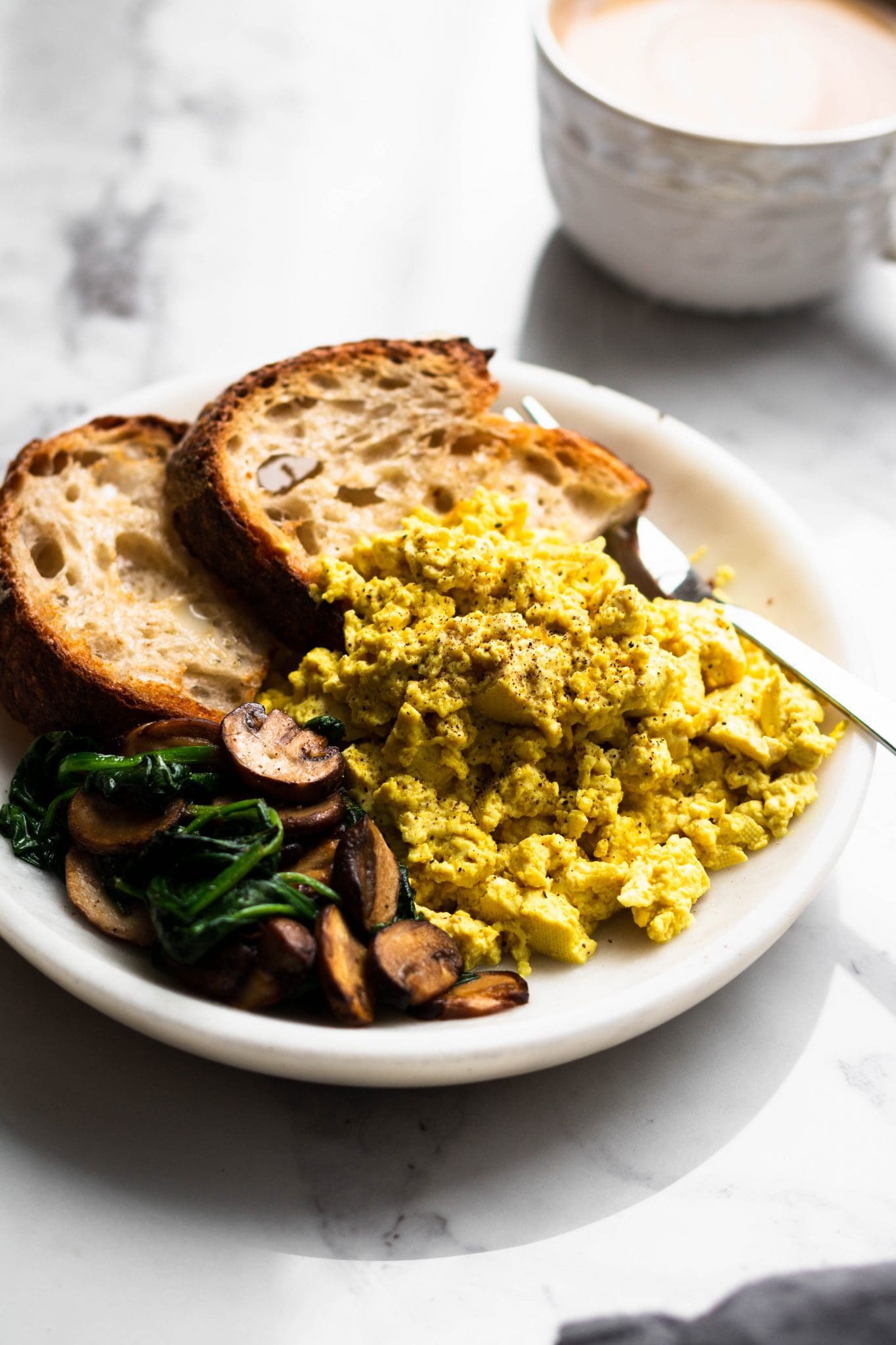 Amazing Soft Tofu Scramble (I love to serve it like this if I have fresh bread and avocado at home)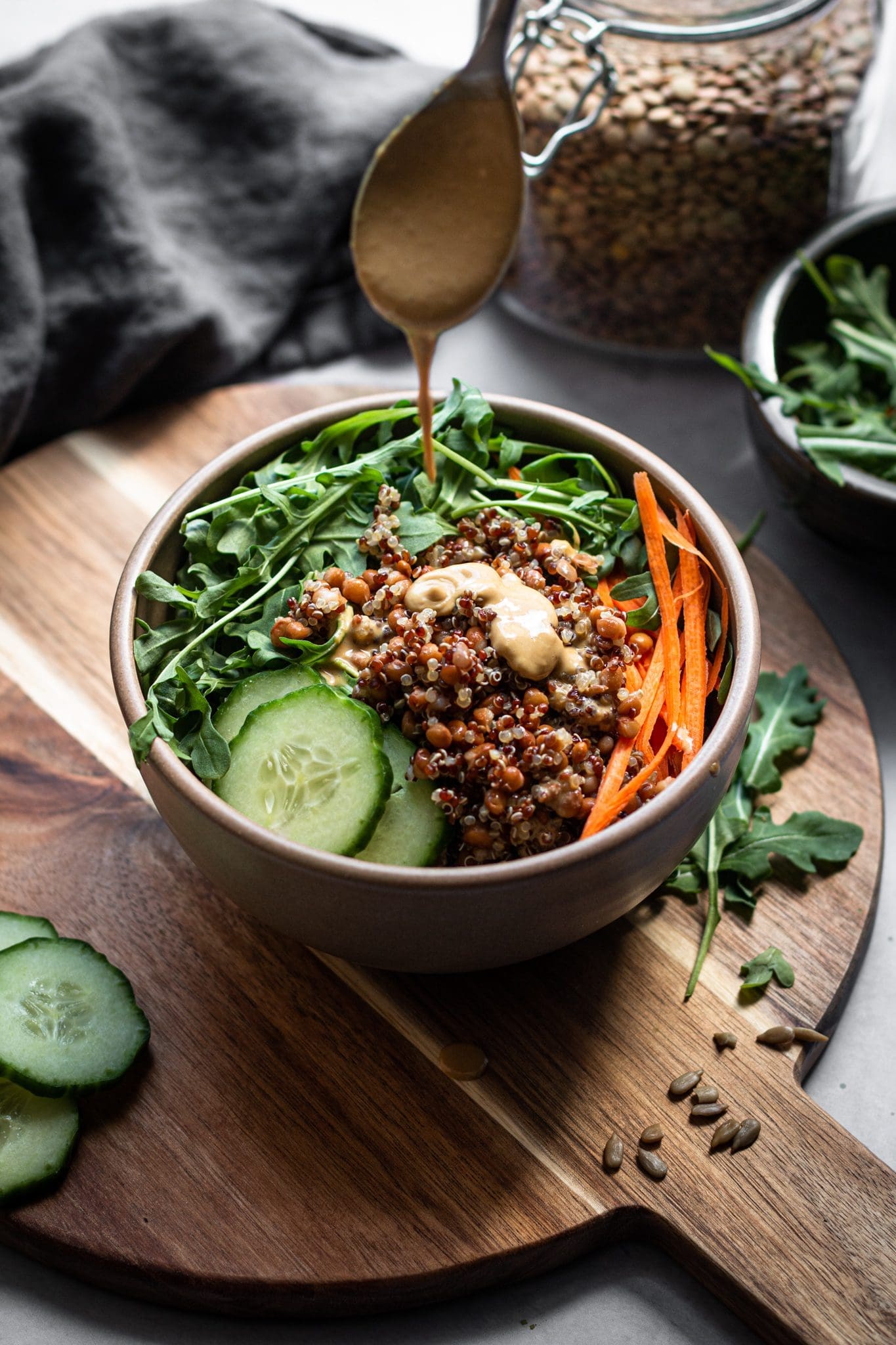 Lentil Quinoa Salad with Nutritional Yest Dressing (changing the vegetables and protein with what I have on hand)
---
Other Go-To Meals
Some of my go-to meals don't have a recipe. Here are some of the non-recipe meals that I turn to the most:
Tortilla pizza with black beans, vegetables and vegan cheese
Vegan nuggets (I love the ones from Gardein), rice and steamed vegetables (or a quick salad)
Shredded tofu or crispy tofu wraps with my favorite condiments and any vegetables I have at the moment
Veggie burgers, either store-bought or homemade that I cook in large batches and keep in the freezer
Nachos with black beans, bell peppers, avocados, salsa and vegan cheese
I also love this vegan mac and cheese from Pinch of Yum. I serve it with peas and/or broccoli for extra protein and fiber. I make a double batch of the powder to make quick meals during busy weeks.
I also prepare a double batch of this incredible curry at least once a month for easy weeknight meals. Many of my soups are also meal prep favorites.
---
I hope that this post will give you some ideas for quick weeknight meals! For more ideas, you can check out this post
Looking for dietitian support? You can book an appointment with me here.