18 Easy 30-Minute Vegan Meals
18 easy 30-minute vegan meals. These recipes are made with minimal ingredients and are perfect for busy weeknight dinners. Many are even ready in 15 minutes or less!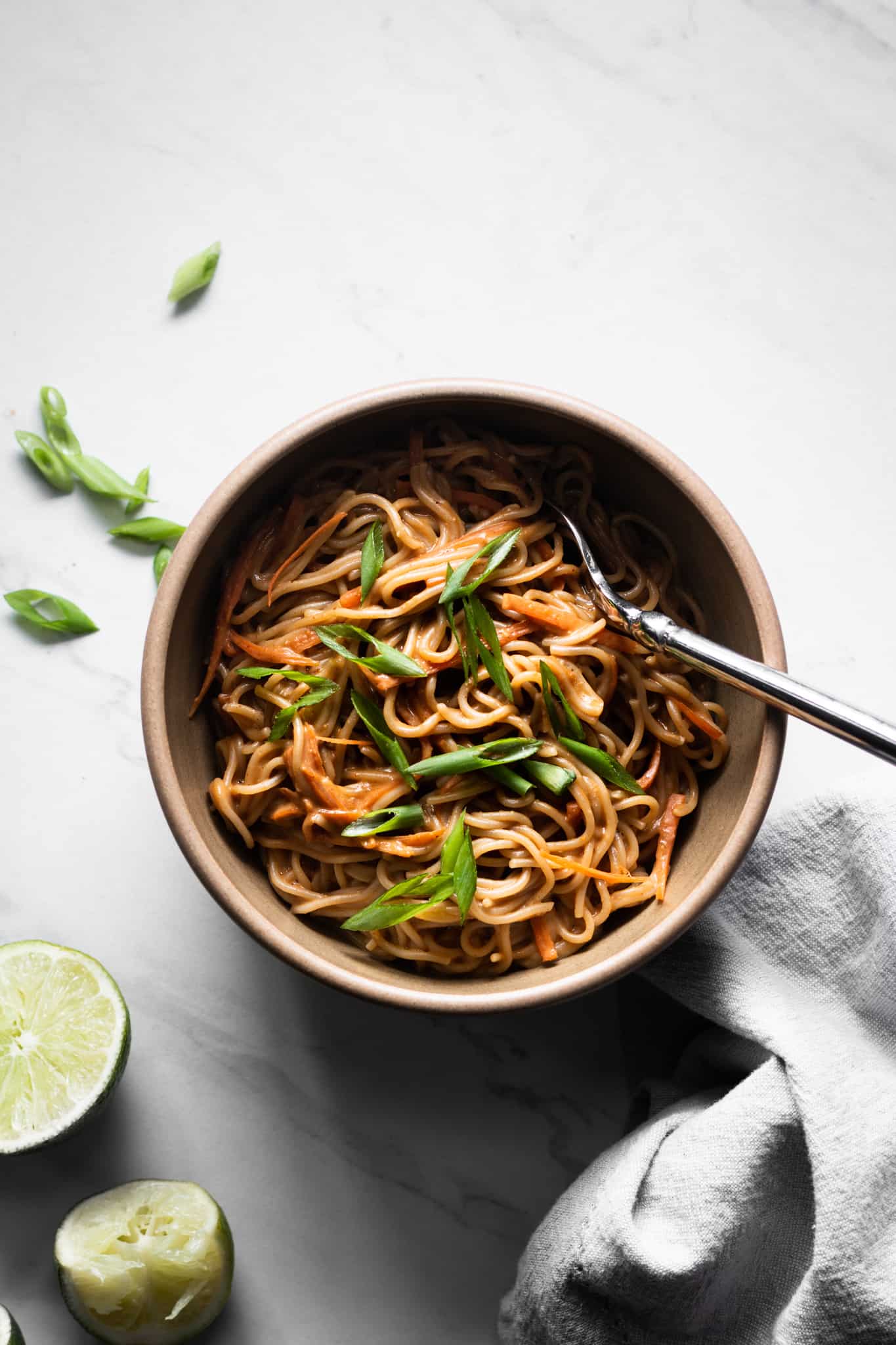 We all have days when we don't have the time or energy to cook. It's a normal part of life!
As a non-diet dietitian, I love to keep convenience foods on hand for those occasions, such as store-bought pasta sauce, frozen vegan nuggets, veggie burgers and more. A healthy diet can absolutely include convenient foods (and yes, restaurant food). However, I do have a handful of easy recipes to turn to on busy days when I want something homemade.
In this post, I've compiled a list of my favorite easy vegan meals. These recipes are ready in under 30 minutes (some less than 15 minutes) and require minimal ingredients. You'll find a variety of dishes, including pasta, salads, sandwiches and more.
If you're looking for more easy recipes, get my Quick Vegan Meals eBook for FREE by subscribing to the blog. This mini eBook has 5 recipes ready in 15 minutes or less. I hope it will help you create nourishing recipes when you don't feel like cooking.
18 Easy 30-Minute Vegan Recipes
---
If you try any of these quick vegan meals, be sure to leave a comment and/or give the recipe a rating! I love to hear from you guys. And of course, if you try a recipe, don't forget to tag me on Instagram!