Whole Wheat Spiced Carrot Cake Waffles
Whole wheat spiced carrot cake waffles topped with coconut whipped cream.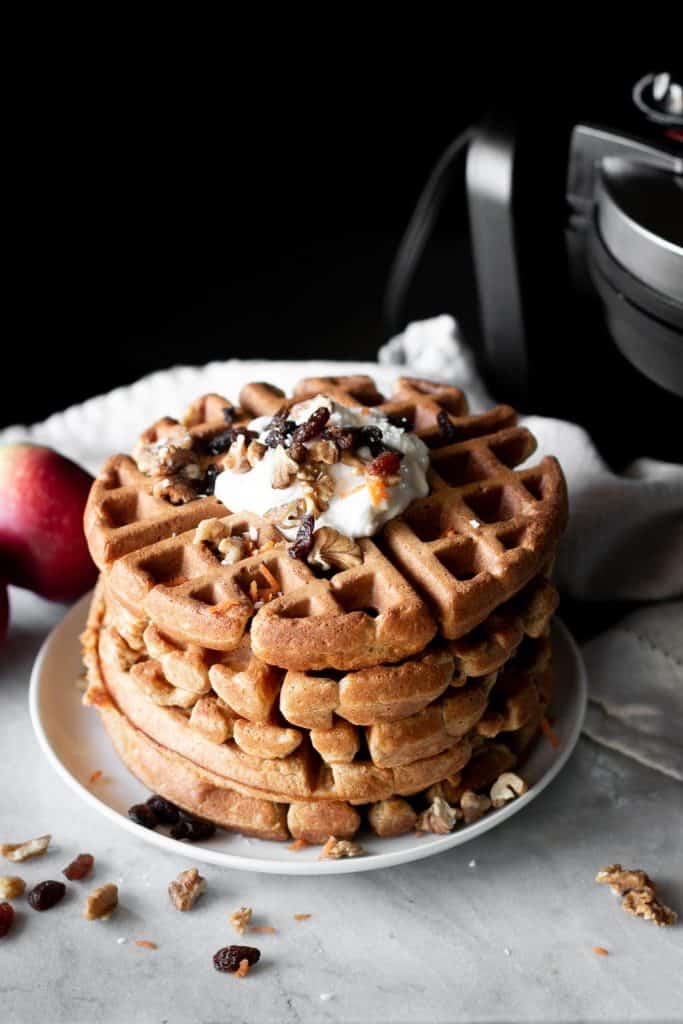 Is it time to start thinking of Easter recipes? If so, I have the perfect Easter brunch recipe for you today.
These carrot cake waffles are made healthier with whole wheat flour and a good cup of shredded carrots. Basically, you're eating vegetables for breakfast in the form of delicious, spiced waffles. Plus, I used applesauce for a touch of sweetness, which also makes for the softest waffles (while still being crispy on the outside).
All you need is 15 minutes of preparation and you'll have enough waffles to feed a small crowd.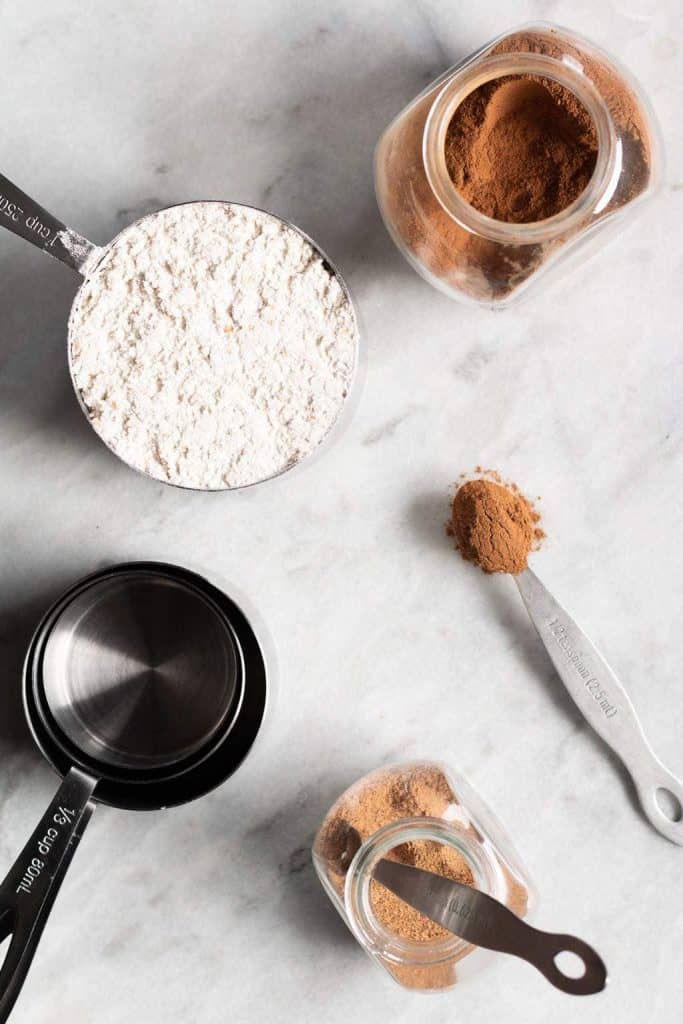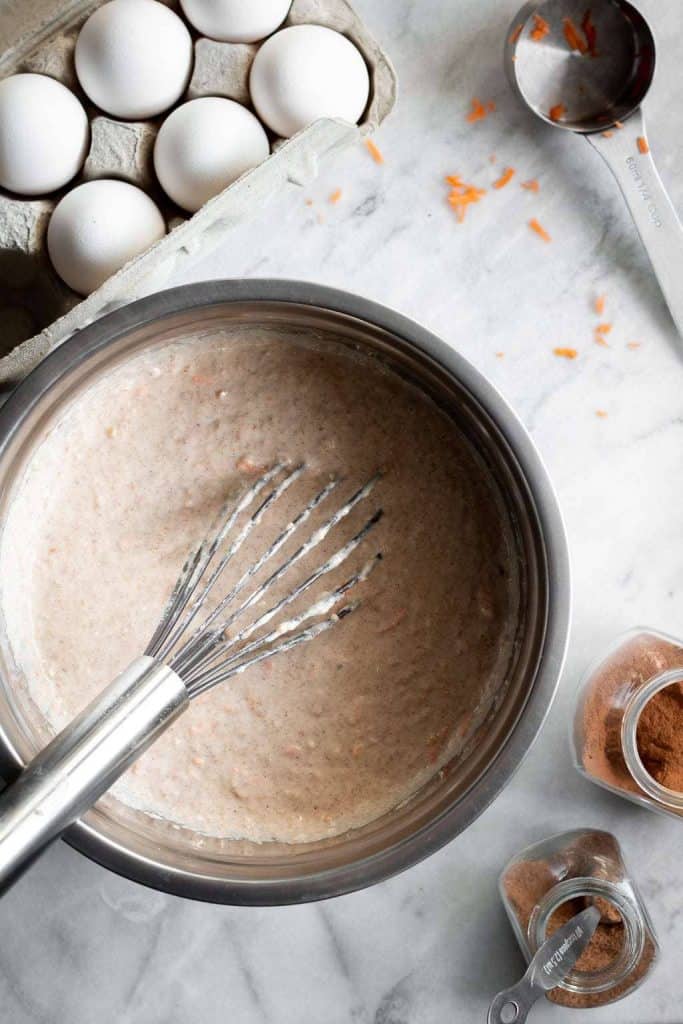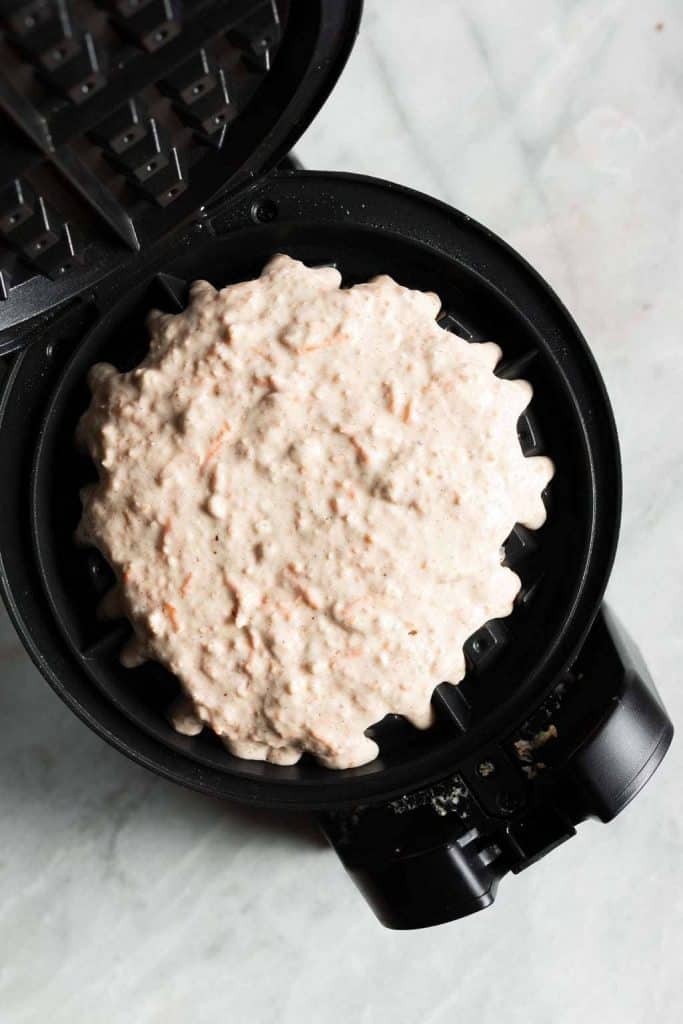 For a fun Easter brunch with family and friends, try making a spread with different topping options and have everyone "decorate" their own carrot cake waffles! Some of my favorite toppings include coconut whipped cream, yogurt, raisins, walnuts, sunflower seed butter or fresh fruit. Of course you can go the traditional route and serve them with maple syrup. I'm sure that would be good too!
Here's how you make the waffles:
Start by whisking all the ingredients together in a medium bowl. Pour the batter, a little at a time, in the waffle maker (I use this one from Stokes Stores). Make sure not to add too much batter at a time of it'll make a mess. I made that mistake and it's not so fun to clean.
Cook each waffle for 5-6 minutes until golden and crispy on the outside and soft on the inside. Tip: You can keep them warm in the oven at 200°F until all the waffles are ready.
And that's all! Serve them with your desired toppings and enjoy.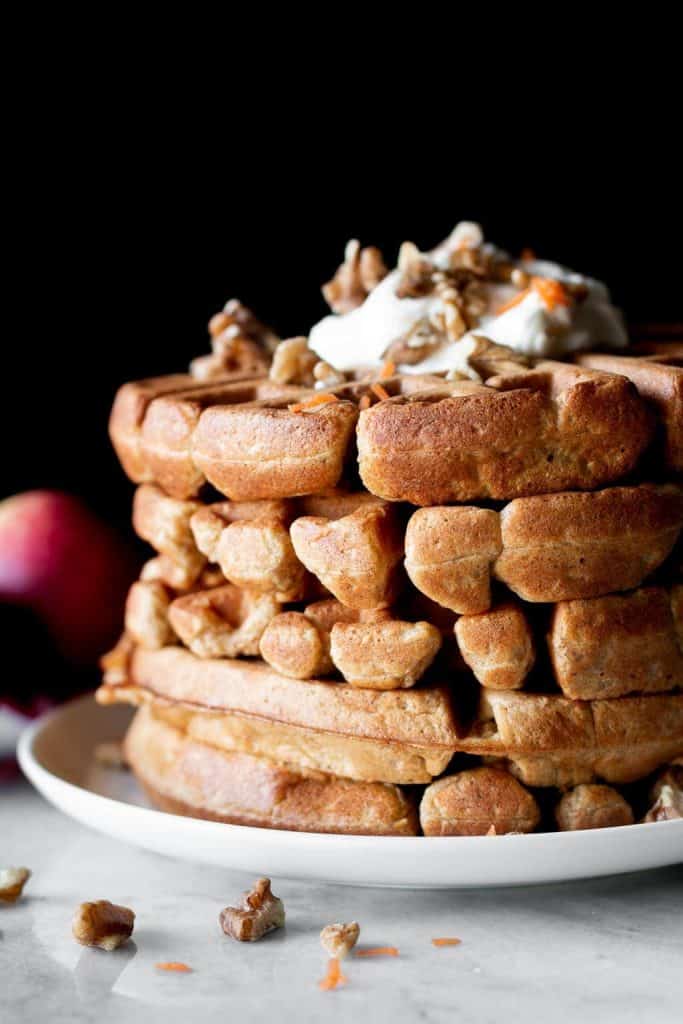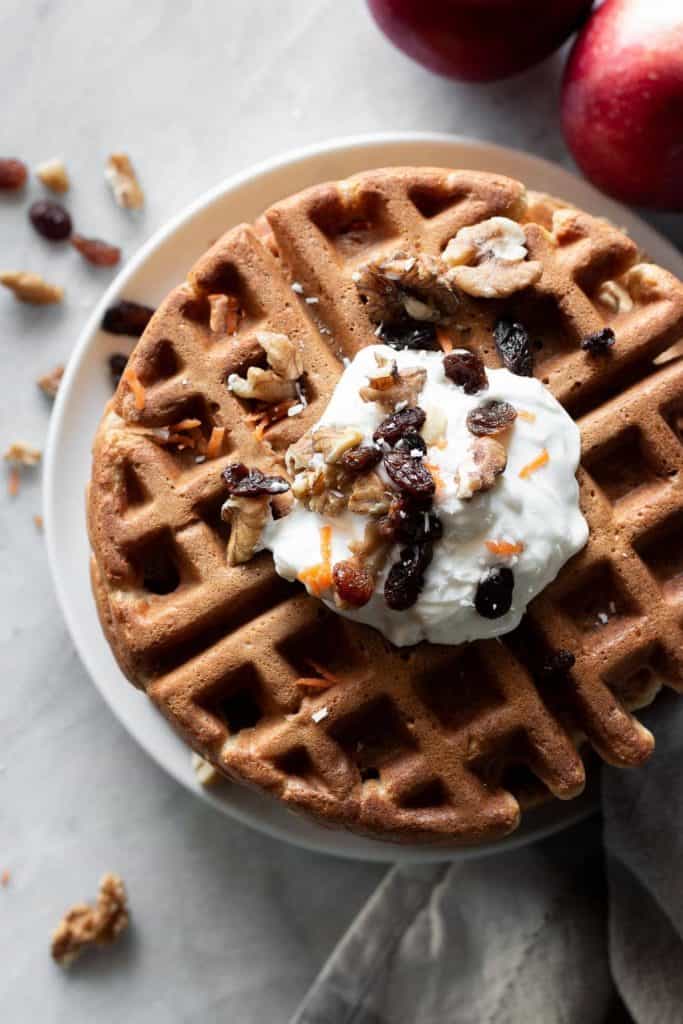 Whole Wheat Spiced Carrot Cake Waffles
Click here for the full recipe on Stokes Stores.
This post is sponsored by Stokes Stores. Thank you for supporting the brands that keep this blog going!