The Healthiest Peppermint Mocha
The healthiest peppermint mocha. Not only is it sweetened with dates, but this latte is also blended with cashews for a dairy-free drink.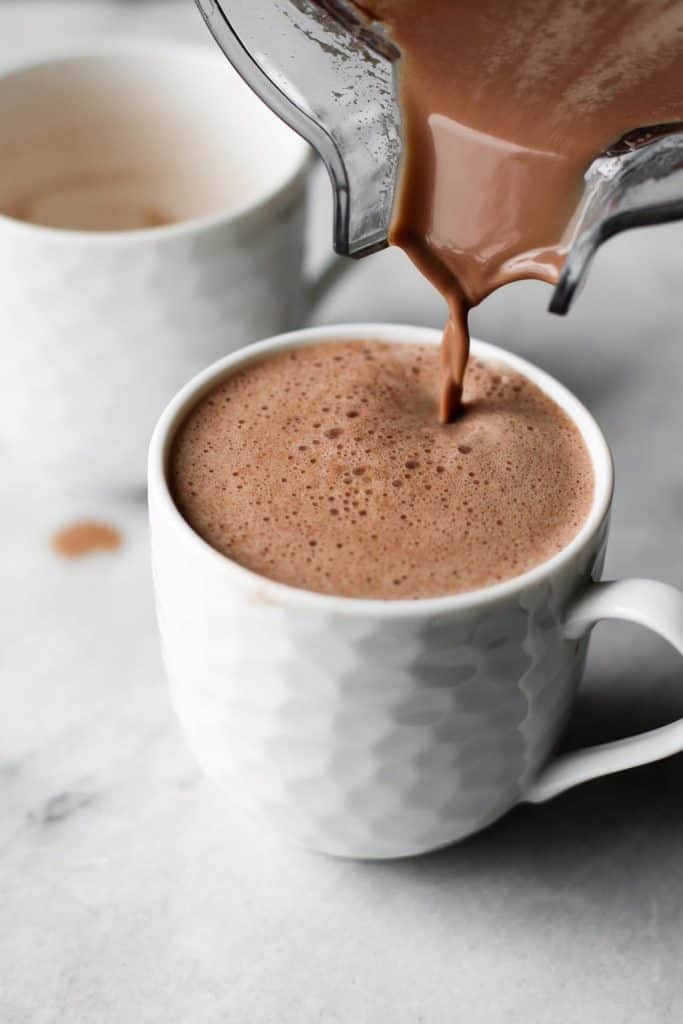 This is the most nutritious latte I've ever had. Plus, it's the perfect holiday drink. Peppermint mochas were always my holiday drink of choice when going to Starbucks and I love to have a homemade version to drink all season long.
Are you as excited for the holidays as I am?! Now that my dietetic exam is done, I have more time to relax and enjoy the holidays. This is the first time I don't have to worry about exams or internship work this time of year. Of course I'm worrying a little about the results from my dietetic exam, but I'm trying hard not to think about that. It's done now and I can't change anything! I'll know the results in January, so now we just wait and see (update: I passed!).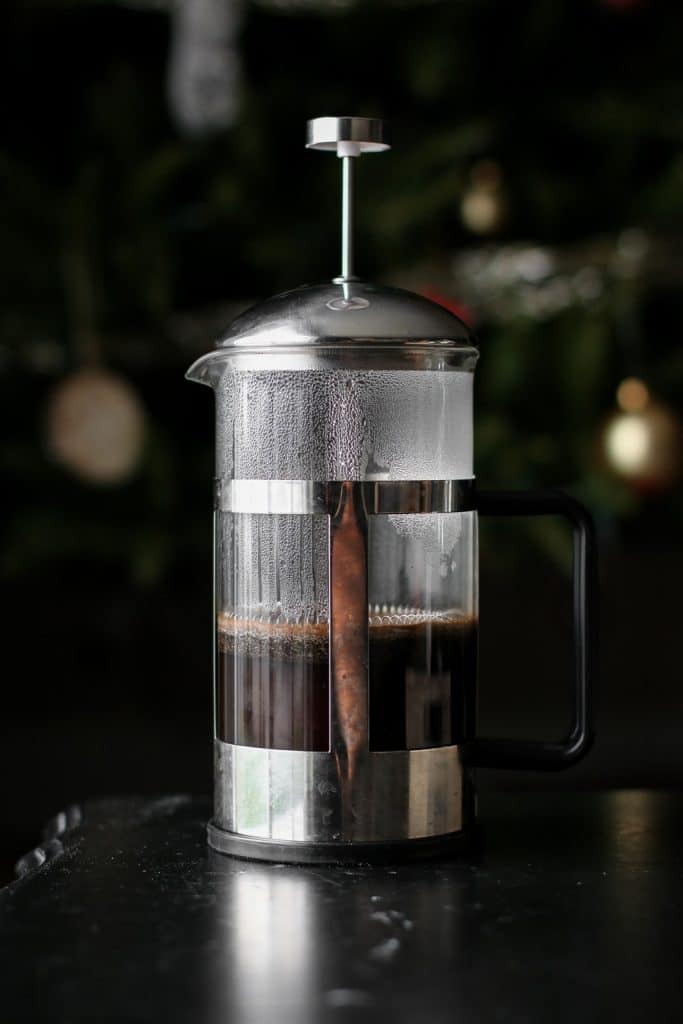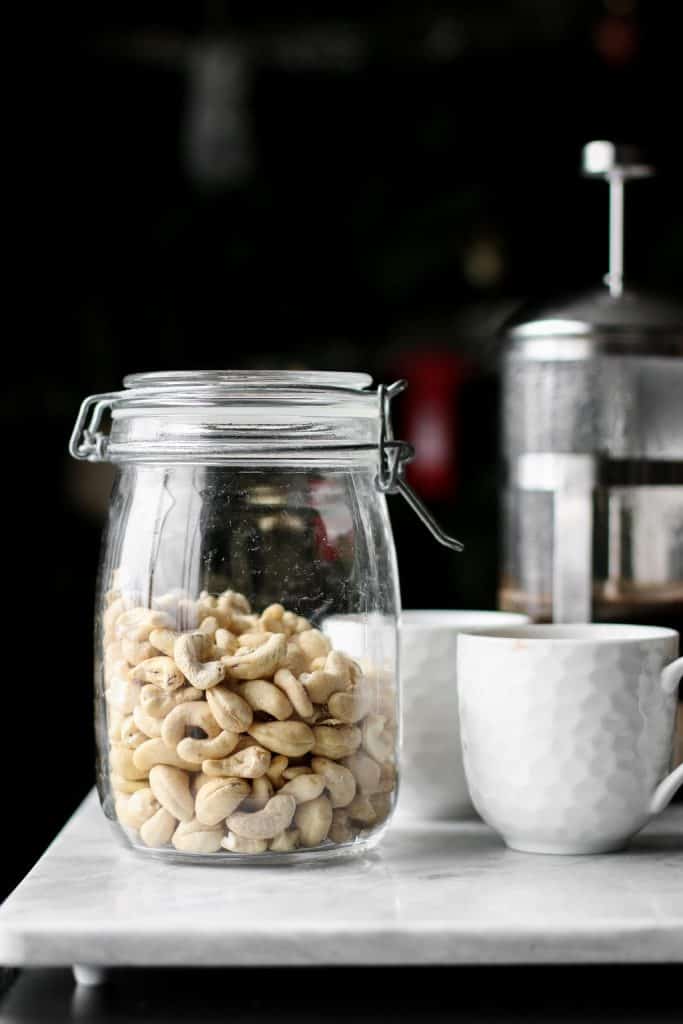 I'm trying to distract myself by working on new recipes, finishing my Christmas shopping and spending time doing the things I love. I'm starting a new book, I'm watching some shows on Netflix that I've been putting off and now I'm starting a new painting for our apartment. I also have a goal of running 50km this month. I was able to do it last month and I loved it so much, I decided to do it again!
Things are always busy around here, but in a good way now. It's not the same stressful busy as it was in university or during my internship last year.
I'm definitely happy it's Friday though. It's been a long week and I'm excited to spend some down time this weekend. My weekend will probably involve a lot of recipe testing and reading while enjoying a peppermint mocha.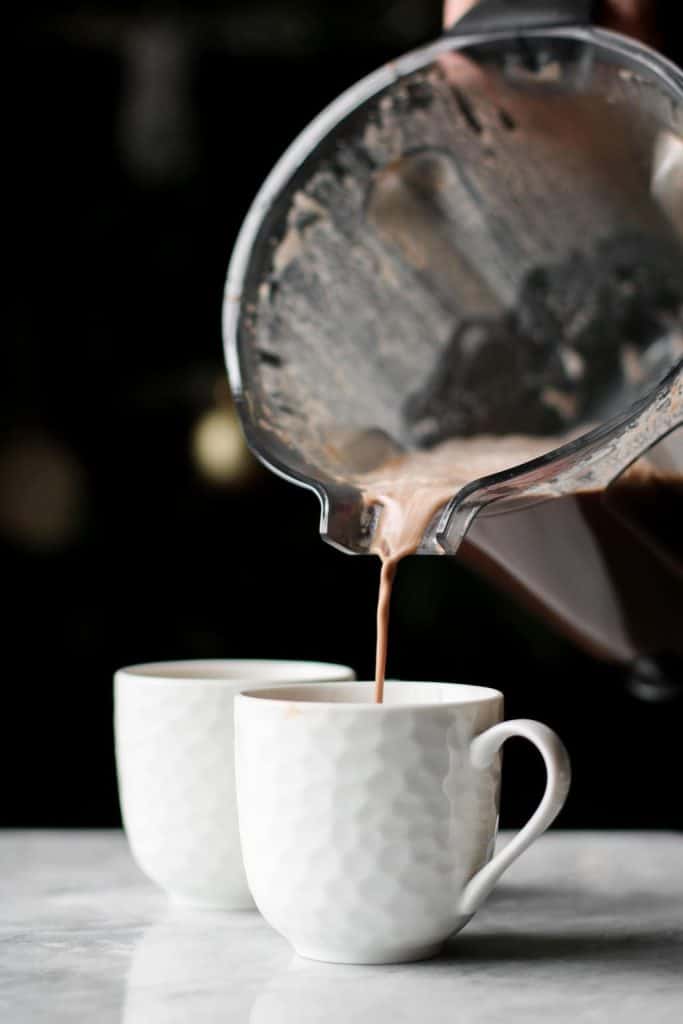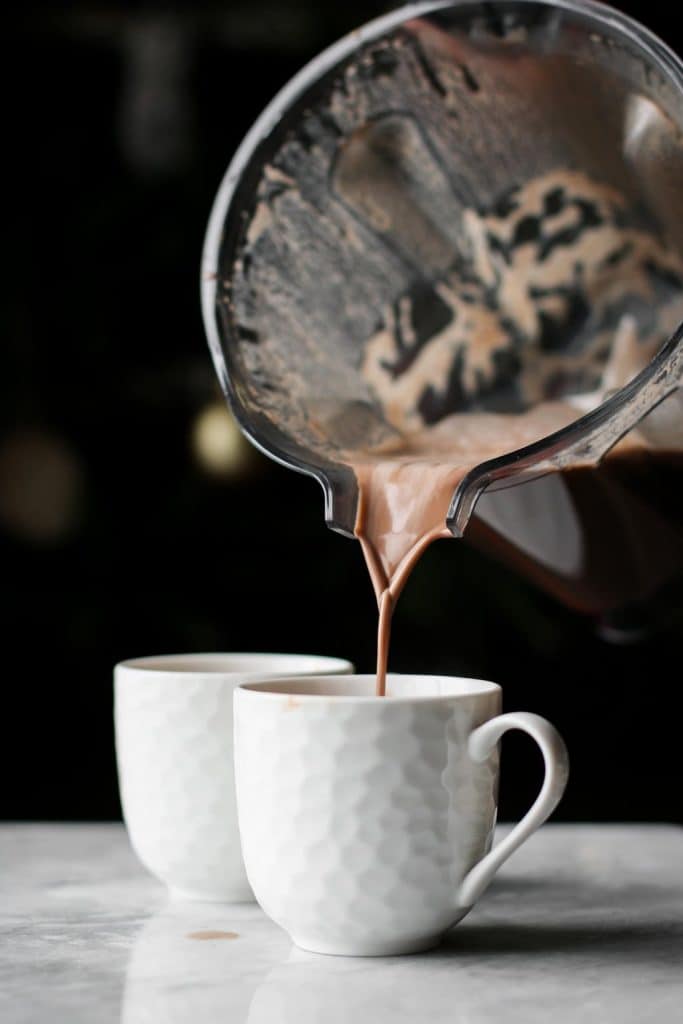 Now, back to the recipe.
This peppermint mocha is made from a few simple and wholesome ingredients. I use brewed coffee as a base and blend it with cashews to make a creamy, frothy drink. Trust me, if you have a good blender, you won't have any issues blending the cashews until creamy. You shouldn't find any pieces of cashews. If that's an issue, you could try straining the drink with a fine mesh sieve.
Now, for flavor, I added 2 Medjool dates (use more if using cheaper, dry dates), one tablespoon of cocoa powder and a 1/8 teaspoon of peppermint extract. Feel free to adjust those ingredients to taste. Add more chocolate if you love a strong chocolate flavor, add more dates if you want a sweeter drink and more peppermint as desired. It's all up to you!
Have you tried my creamy cashew chai latte yet? This peppermint mocha is a variation of that drink. Since creating that latte, I've been dreaming of other latte flavors to make.
What flavor should I make next? 🙂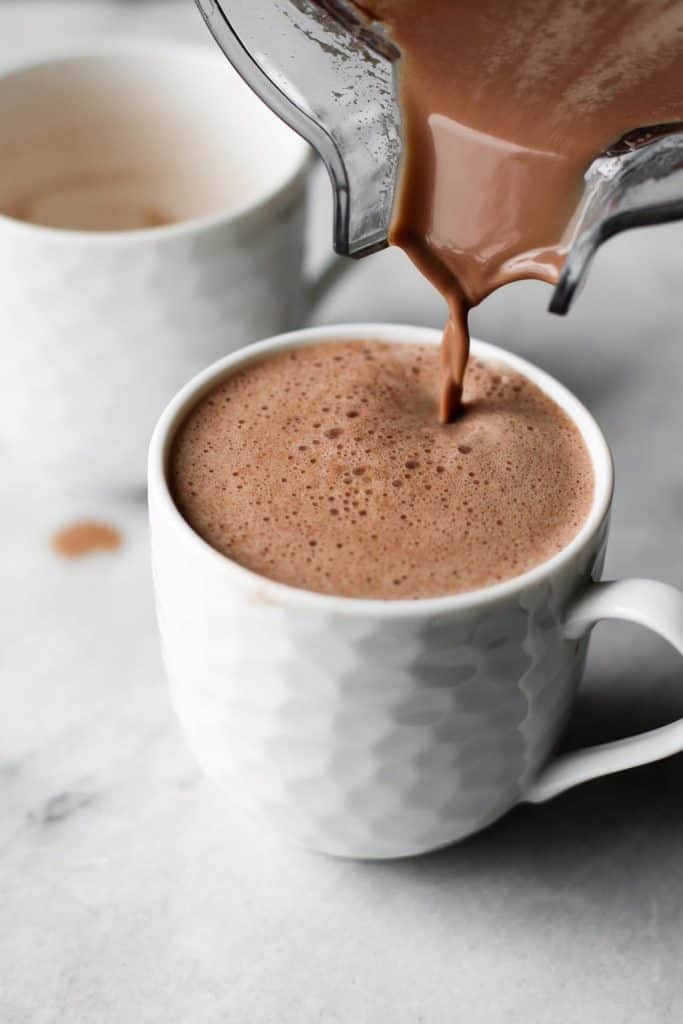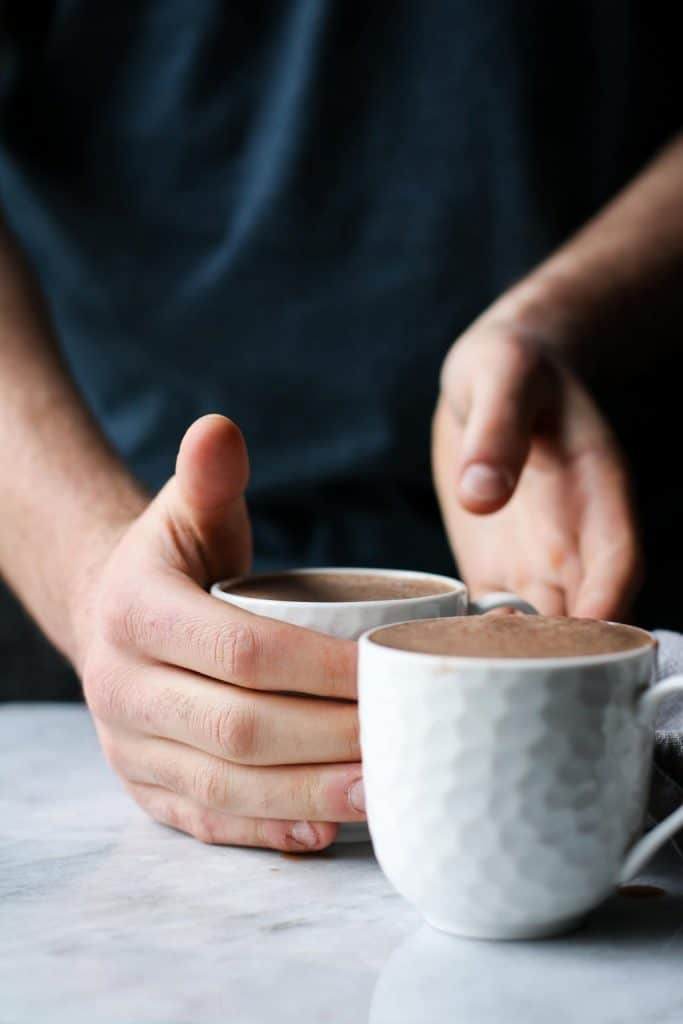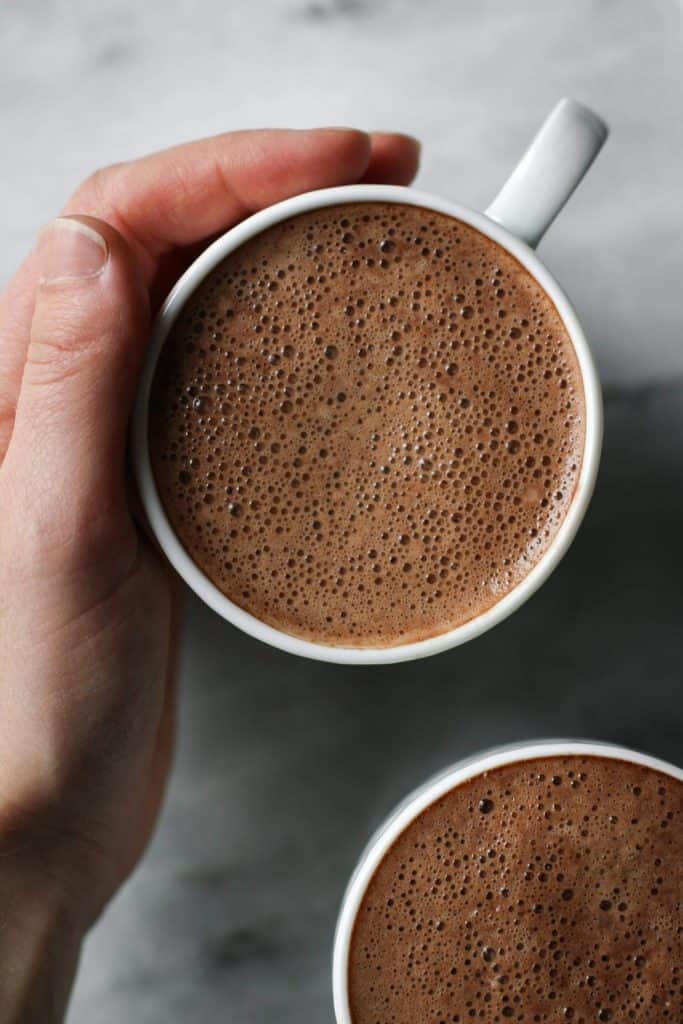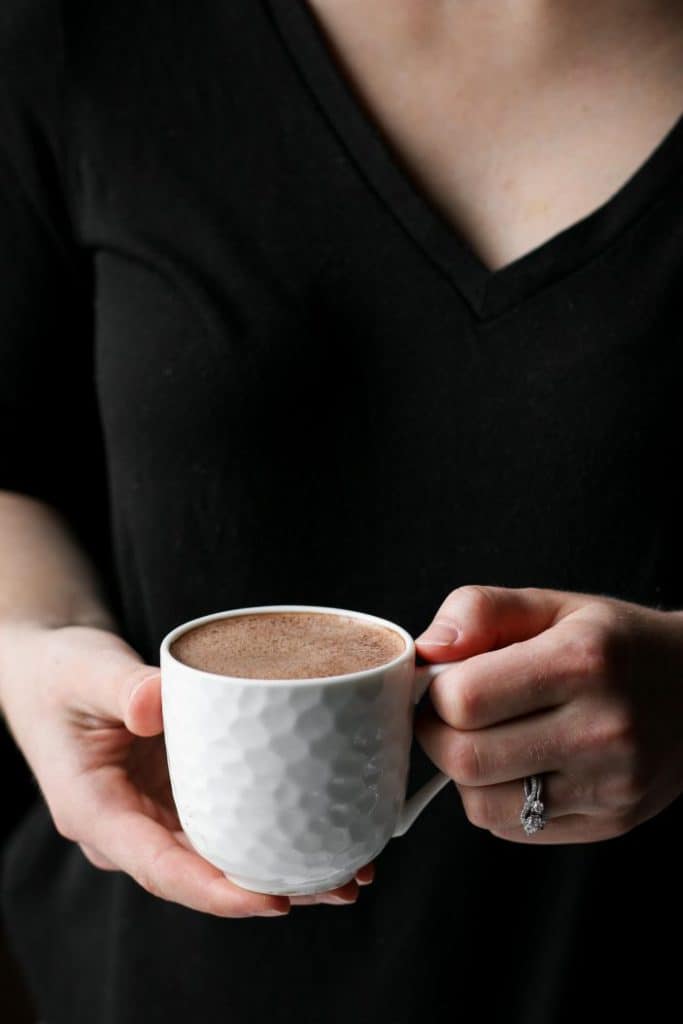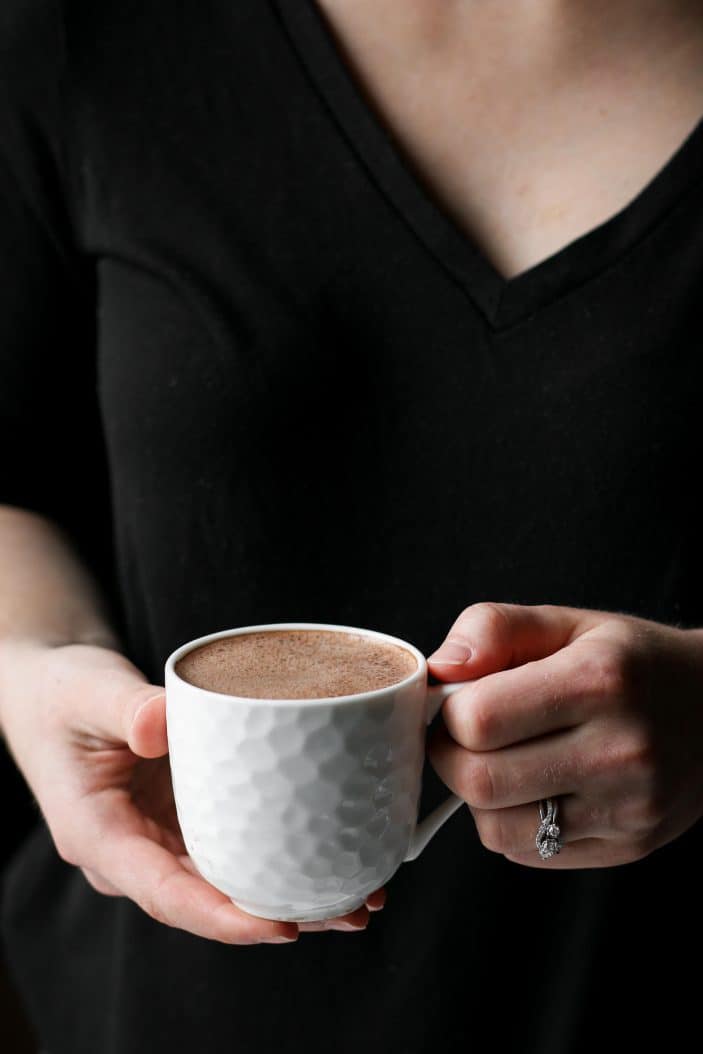 The Healthiest Peppermint Mocha
This has to be the healthiest peppermint mocha you'll ever find. Not only is it sweetened with dates only, but this drink is also blended with cashews for a frothy milk-free finish. The cashews make it perfectly creamy without the milk, plus they add a good dose of healthy fats.Add some unsweetened cocoa powder and a drop of peppermint extract and you've got yourself a delicious healthy holiday dink.
Ingredients
2

cups

brewed coffee

1/4

cup

raw cashews

1/8

teaspoon

peppermint extract

2

Medjool dates,

pitted (or maple syrup to taste)

1

tablespoon

cocoa powder

Small pinch of

fine grain sea salt
Instructions
Blend all the ingredients for 30 seconds in a high-speed blender until creamy.
Notes
This recipe makes 2 cups (1-2 servings).
If your blender is on the weaker side, try straining it using a nut milk bag. If using a strong blender, such as Vitamix or Blendtec, you shouldn't have any pieces of cashews left.
Adjust the cocoa powder, dates and peppermint extract to taste.
Some readers have successfully tried it with roasted cashews, so use what you prefer.
If you make this peppermint mocha, be sure to leave a comment and/or give this recipe a rating! I love to hear from you guys. And of course, if you try this recipe, don't forget to tag me on Instagram!
---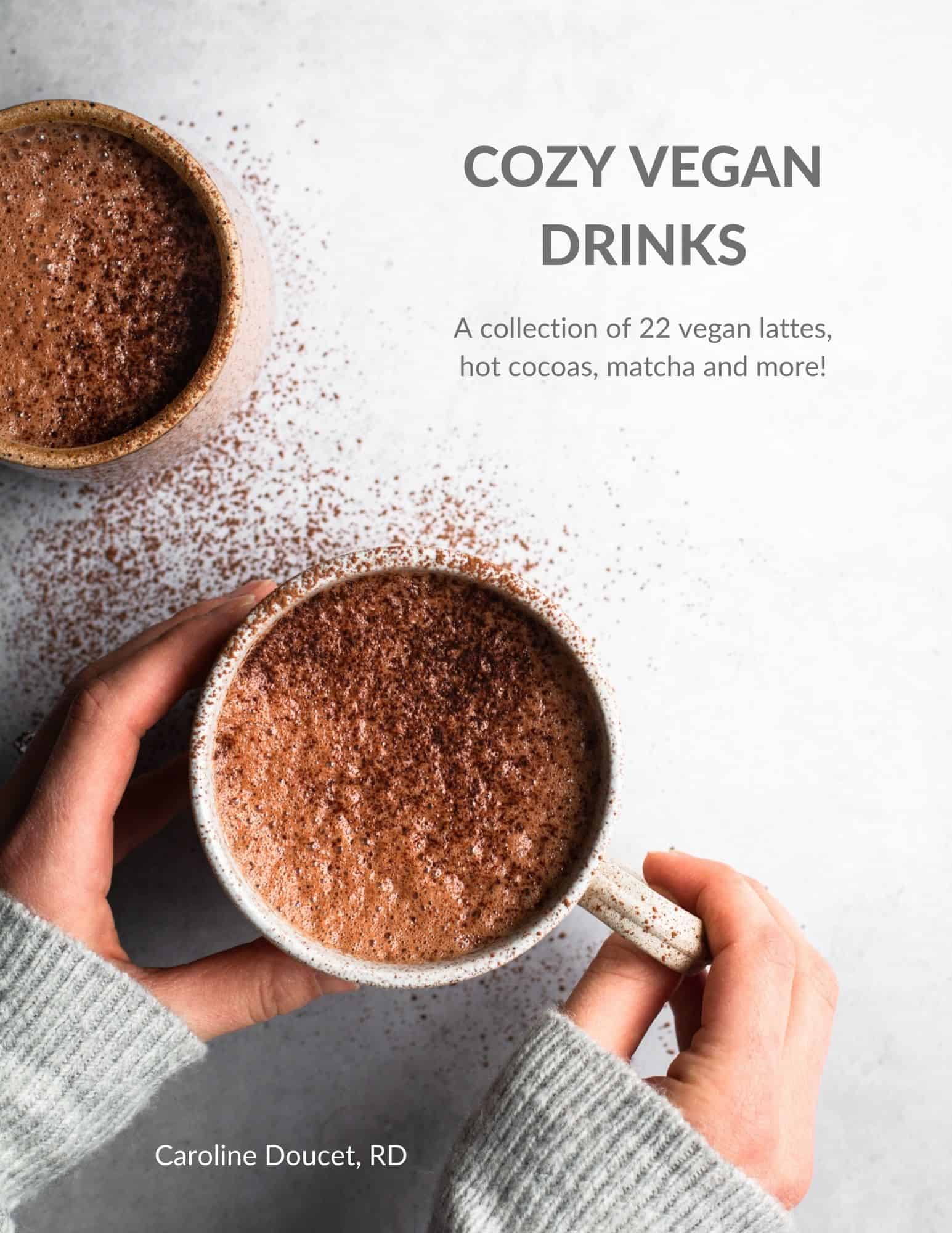 Looking for More?
Check out my Cozy Vegan Drinks eBook. It's packed with a total of 22 warm beverage recipes, including vegan lattes, hot cocoas, matcha lattes, teas and more!