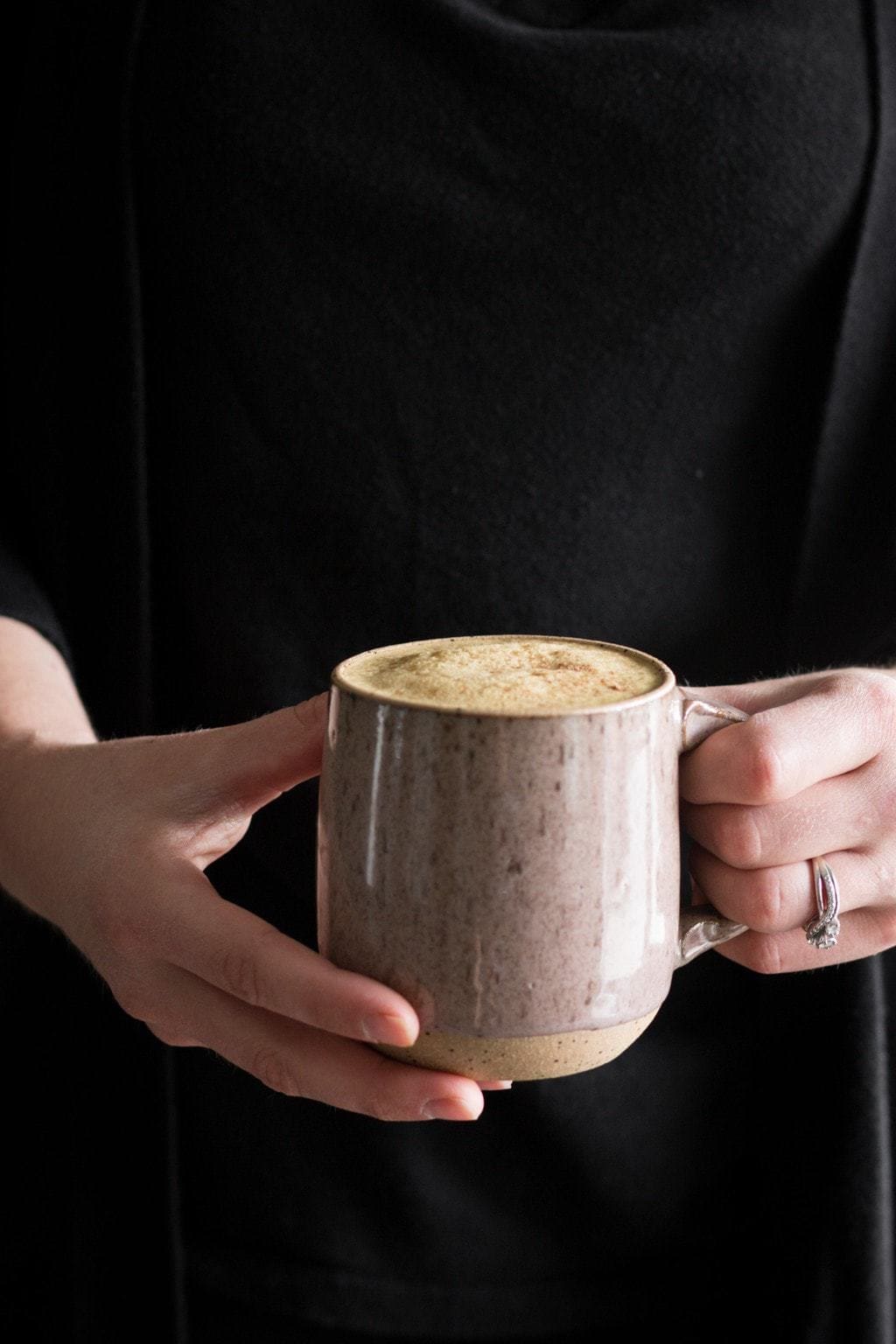 After sharing monthly favorites posts for one year, my little personal posts are taking on a new name. Welcome to my first coffee break post.
To be fair, this post will be similar to my monthly favorites, but I'll be sharing a new drink recipe with these posts each month, starting in October. That means, you'll get a new drink recipe and we'll catch up a little on life. Similarly to my favorites posts, I'll share my current favorite things (recipes and more) and I'll share a bit more about what's been going on in our life. My hope with these posts is that you'll be able to get to know me a little better. I also hope it helps you discover new recipes, products and places.
So this month, instead of sharing a new drink, I'll share my previous favorite warm drinks. Does that sound good?
Current Favorite Vegan Creamer
I recently came across Califia's Better Half unsweetened coffee creamer. I was hesitant to try it as it's made with almond milk and coconut milk, which I absolutely don't love in coffee. That was until Shaun tried it at work when a coworker brought it in. He loved it, so of course I had to buy some to try.
I must say, I'm pleasantly surprised! It has a light coconut taste, but nothing like regular coconut milk. It's creamy and not too sweet.
Another bonus is that it comes in a small creamer container, so I'm not stuck with a big container of oat milk to drink.
So will I buy this creamer every week? I'm not sure yet. It's fairly expensive and I'll have to try it a few more times before I decide. So far though, it's my favorite vegan coffee creamer. I'm also looking forward to trying their Barista blend, which I hear is delicious!
Shampoo Bar
I recently shared on Instagram that I started using a shampoo bar instead of bottled shampoo. This is very new to me still, I only used it twice, but many of you wanted to learn more about my experience. I won't review it today because, like I said, I only used it twice so far. However, I did want to let you know that I will be sharing my experience with it in next month's coffee break.
So far, I can tell you this: I love that it uses less plastic. That alone, I think is enough to give it a try. I'm not sure how it will work with my dry, curly hair long term, but I sure hope it works! I'll keep you posted.
PS: this is the one I'm using.
Seattle
Earlier this month, we drove to Seattle to visit the city and hike in the nearby trails. Here's a look at our road trip.
Day 1: On our first day, we walked around the city for hours. We walked around Pike Place Market, we saw the famous ferris wheel and we visited Starbucks' roastery and tasting room. A coffee dream!
What we ate: For lunch, we stopped at Sunlight Café. I had a tempeh burger and Shaun had some tempeh tacos (clearly, we're obsessed with tempeh). For supper, after a long day of walking, we made our way to Plum Bistro. There, Shaun had a vegan pizza and I had another veggie burger… Obviously.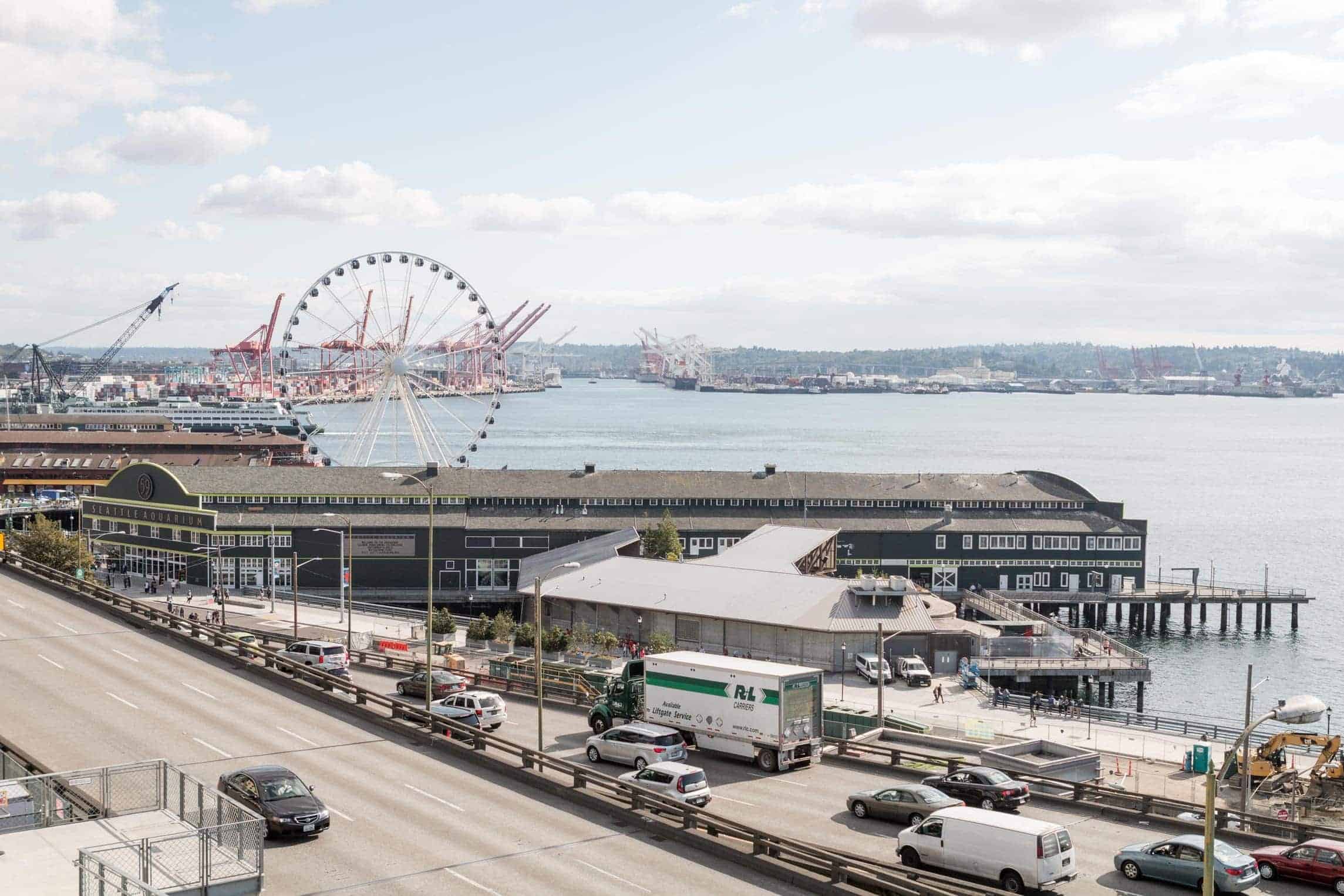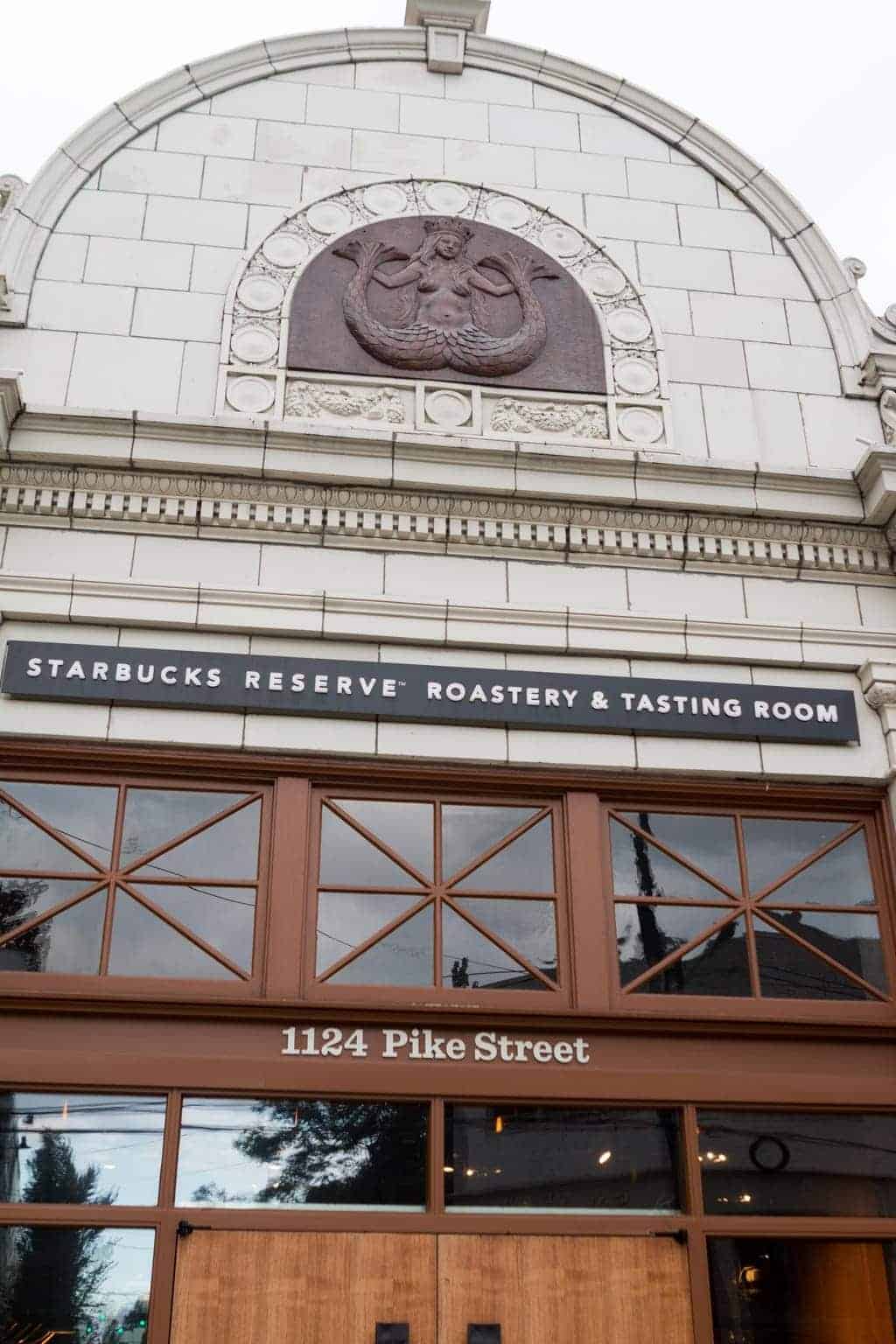 Day 2: We started the next day early and made our way to the city from our Airbnb just outside of Seattle. Again, we walked a lot. We walked around the stores, we visited the Space Needle, we stopped at the Amazon Spheres and the Amazon Go store (Shaun's choice of course). In the afternoon, we went for a walk at Discovery park for a break in nature. On our way back to the city, we stopped at Kerry park to see the famous view of the city.
What we ate: We had lunch at Wholefoods, which was a highlight of the trip for me. We don't have any Wholefoods where we live and it was a dream! I could spend hours in that store… Hah! For supper, we drove to Café Flora. There, I had a veggie pizza and Shaun had tacos again. Like Vancouver, there are so many vegetarian restaurants in Seattle. I love it!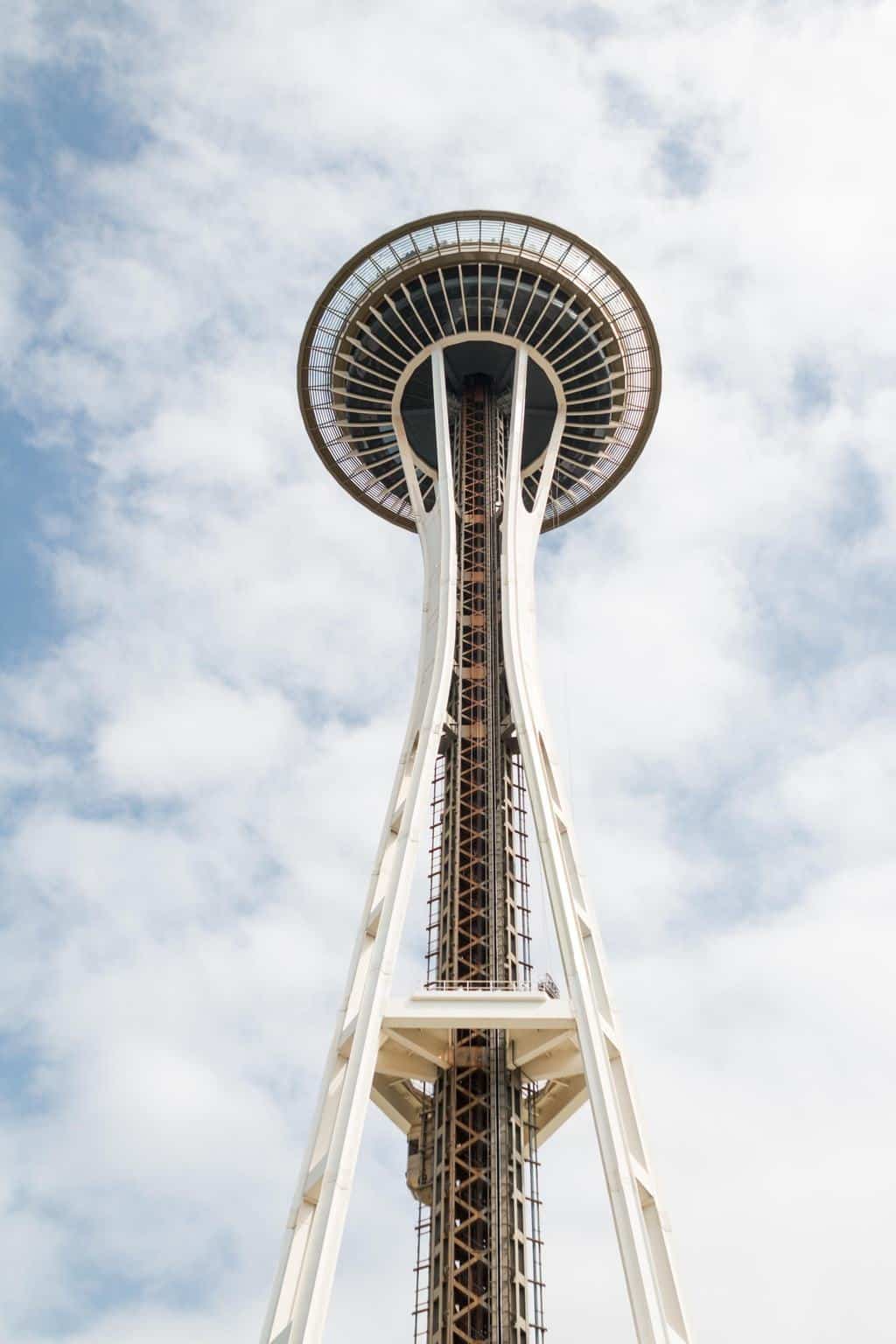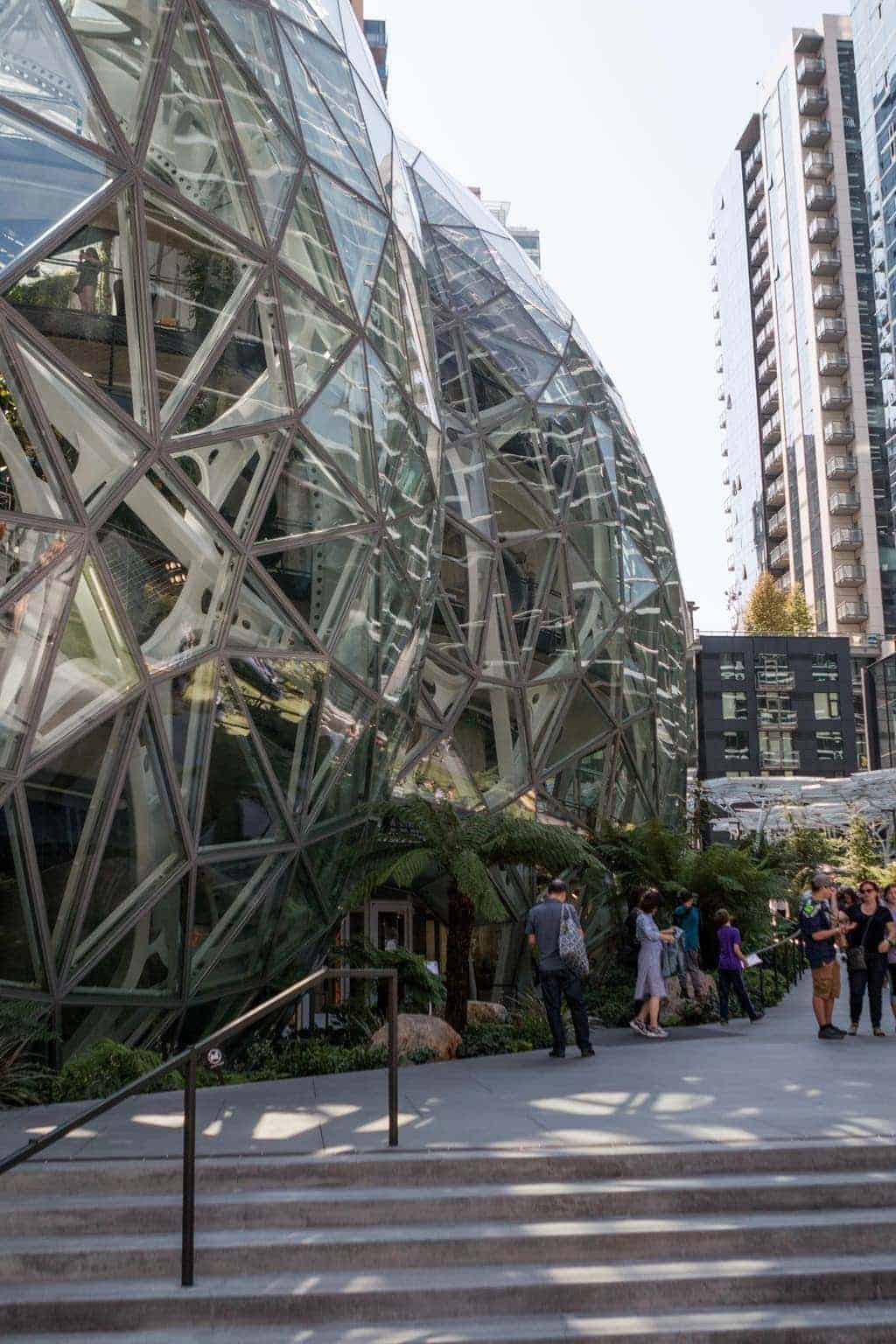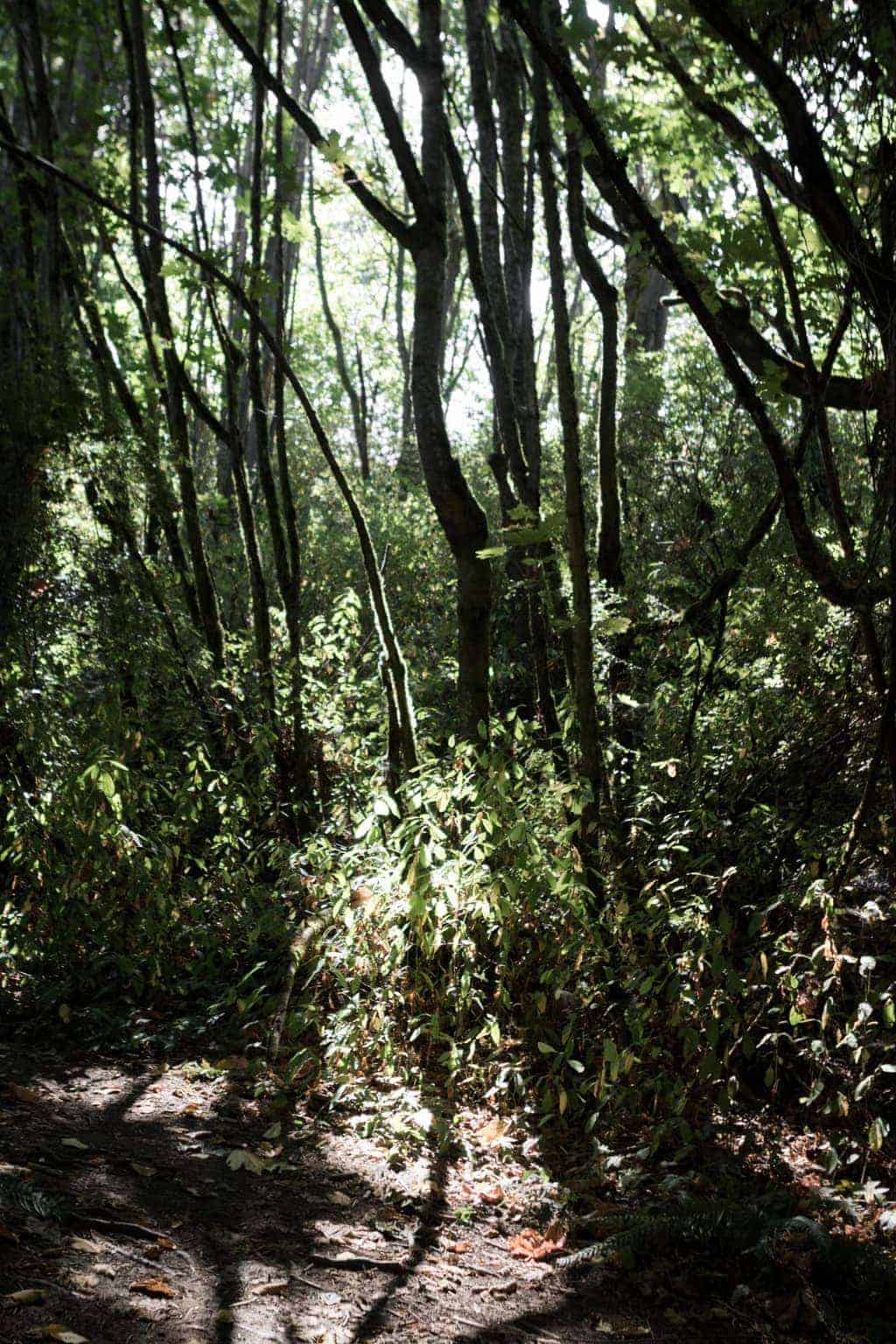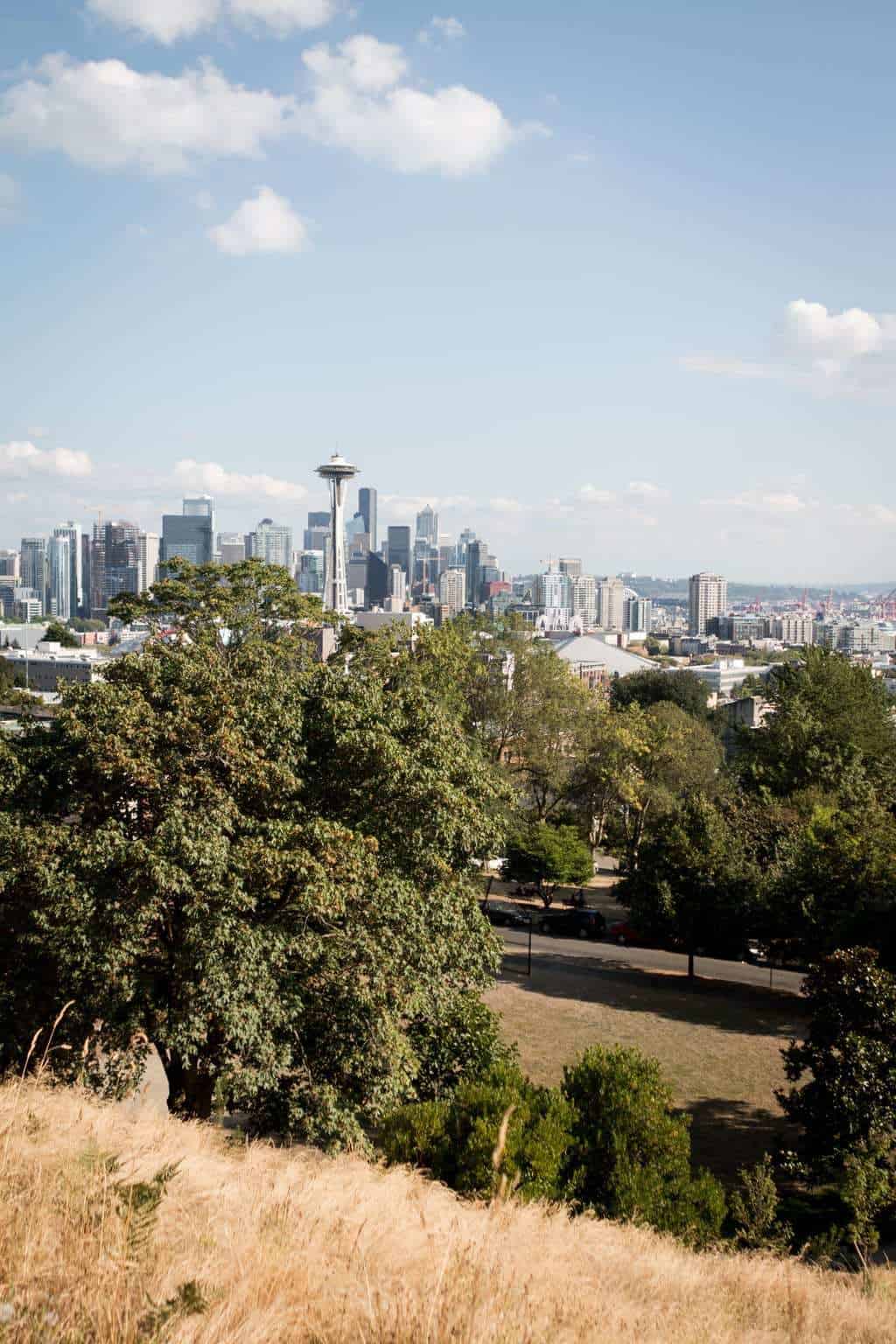 Day 3: That day did not end up as planned. We were planning to drive to Rainier National Park and camp for the night…. That did not happen.
We drove to Rainier and we enjoyed the drive in the forest and the view of the mountain. When we got there, we realized that we didn't have enough American money to enter the park and we couldn't use our cards… What a fail! So no, we didn't actually hike or camp in the park, but we did enjoy the view and the drive. Next time, we'll come prepared.
Instead, we drove back to Vancouver and had supper at Heirloom, which turned out to be one of my favorites. We then drove back to Vernon late at night and slept home.
We had so much fun in Washington and we'll definitely visit again. Next time, we plan to do a road trip around Olympic National Park. And never know, maybe we'll actually hike in Rainier National Park one day. 😉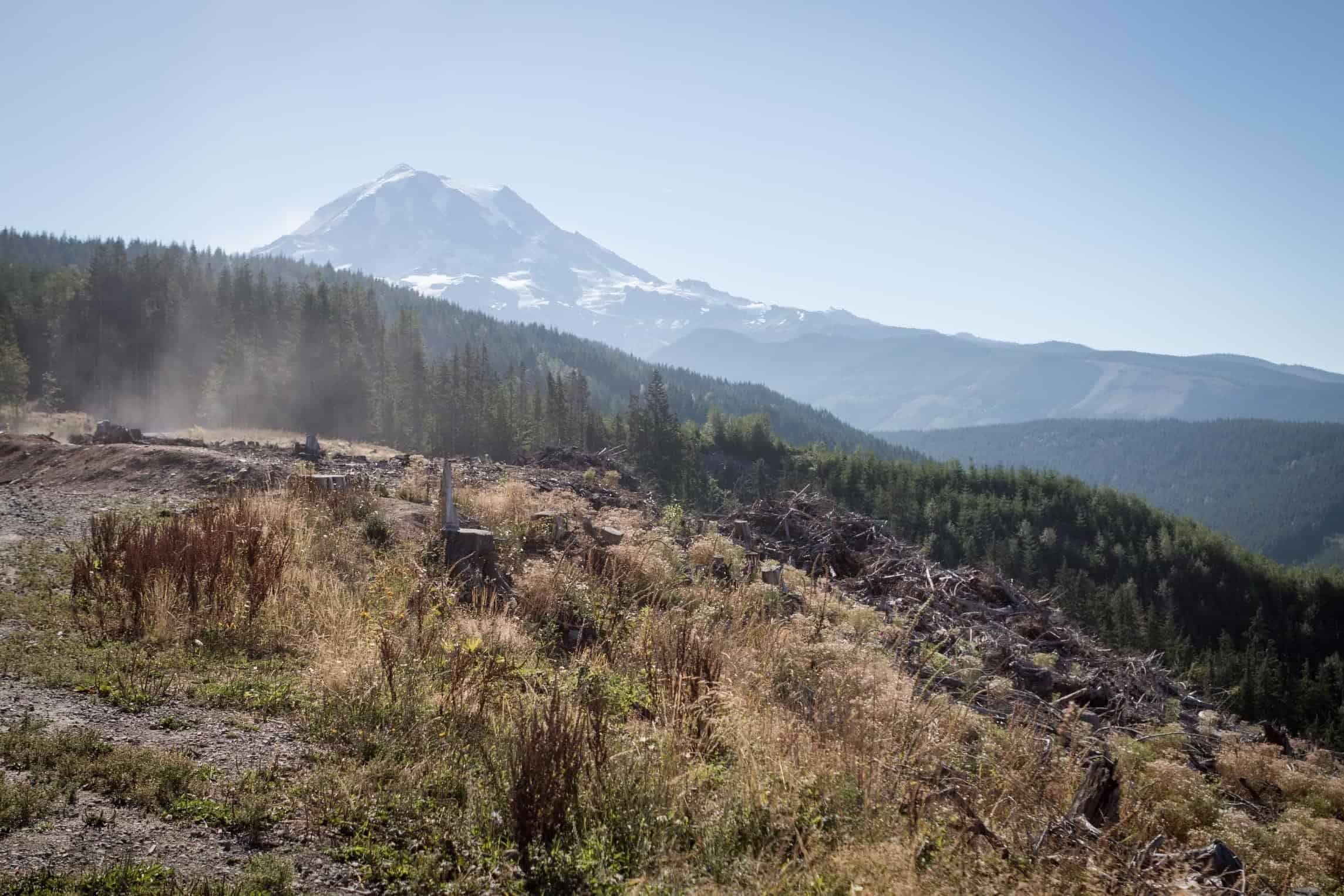 Vegan Cozy Drinks
As promised, since I'm not sharing any new beverage today, here are my favorite vegan cozy drinks from the blog:
Sugar-Free Pumpkin Spice Latte
The Healthiest Peppermint Mocha
The Healthiest Peanut Butter Hot Chocolate
New Video
My newest YouTube video turns out to be fitting for this coffee break post. Here's how I make my creamy cashew chai latte.
Penticton
September has been a very eventful month around here. We started the month with a road trip to Seattle and then Shaun moved to Penticton. Yes, he moved to a different city and we live apart during the week. This was our reality for the month. Thankfully, Penticton is only 2 hours away, so we got to see each other every weekend, but it doesn't stop it from being difficult at times. But that's life. We didn't expect that when we moved to BC, but we made it work.
We had no idea how long this would last, until we got the news yesterday that Shaun got a higher position in Kelowna. So after one month only, he's coming back home! Not only will we get to live together again, but he won't have to pay for a second rent. It's all good news!
Also, September happened to be our 5 year anniversary… It's crazy to think that in exactly one year today, we're getting married.
That's it for my September life update. And now, I'll leave you with this little cat I photographed during a trip to our local Orchard.