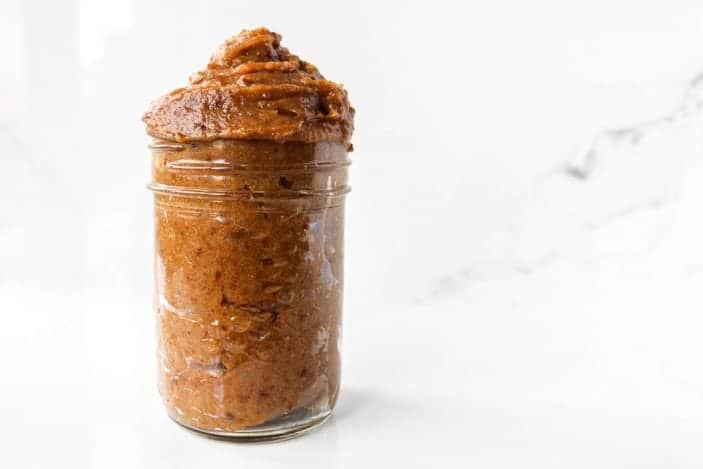 Hi there! I know it's the weekend, but with my dietetic internship and all, I didn't get the chance to post anything this week. So here I am, writing a blog post on a Saturday morning!
Now, since autumn is coming, I have many salted caramel recipes in mind. For that reason, I wanted to share my date caramel recipe with you guys. Trust me, you'll see date caramel in my next couple of posts! I hope that's not a problem? 😉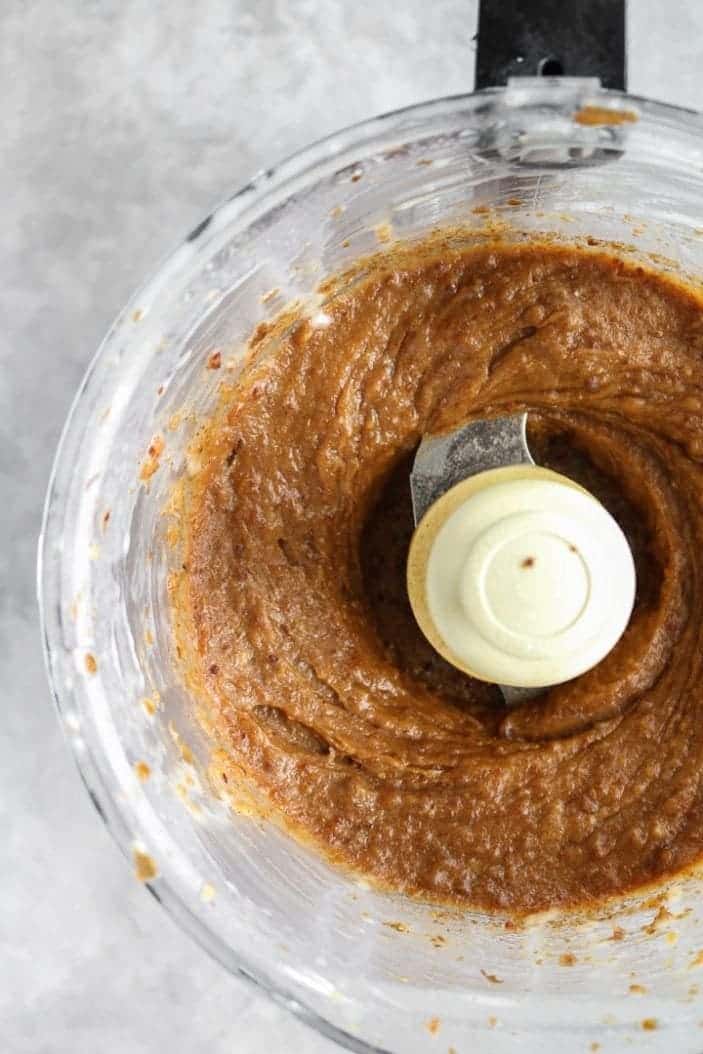 Date caramel is a life saver when you rely on fruits to sweeten your desserts. I use it as a replacement for caramel obviously, but also as a replacement for liquid sweeteners. Bananas are great and all, but I usually use them in frozen desserts (nice cream!) or banana flavored recipes. If I want any other flavor, it can be hard to mask the taste of bananas. This is when I turn to dates.
Here are my tips for date caramel:
Use as a replacement for caramel in any recipe.
Add more liquid (water or milk) and use as a healthy liquid sweetener. Use instead of maple syrup, honey, agave, etc. The result might not be as sweet as the original recipe, but it worked perfectly for me in vegan cheesecakes, muffins and more! It makes any recipe healthy enough for breakfast, yet decadent enough for dessert.
Use as a dip for fruits for a healthy high fiber snack. Add peanut butter to your date caramel to change up the flavor and add a bit of protein.
Add to your morning oatmeal instead of sugar.
Spread on toasts with nut butter and fruits.
Add in granola bars. It also helps to hold the bars together.
Use it to make a naturally sweetened caramel Frappuccino with frozen bananas and almond milk!
The list could go on!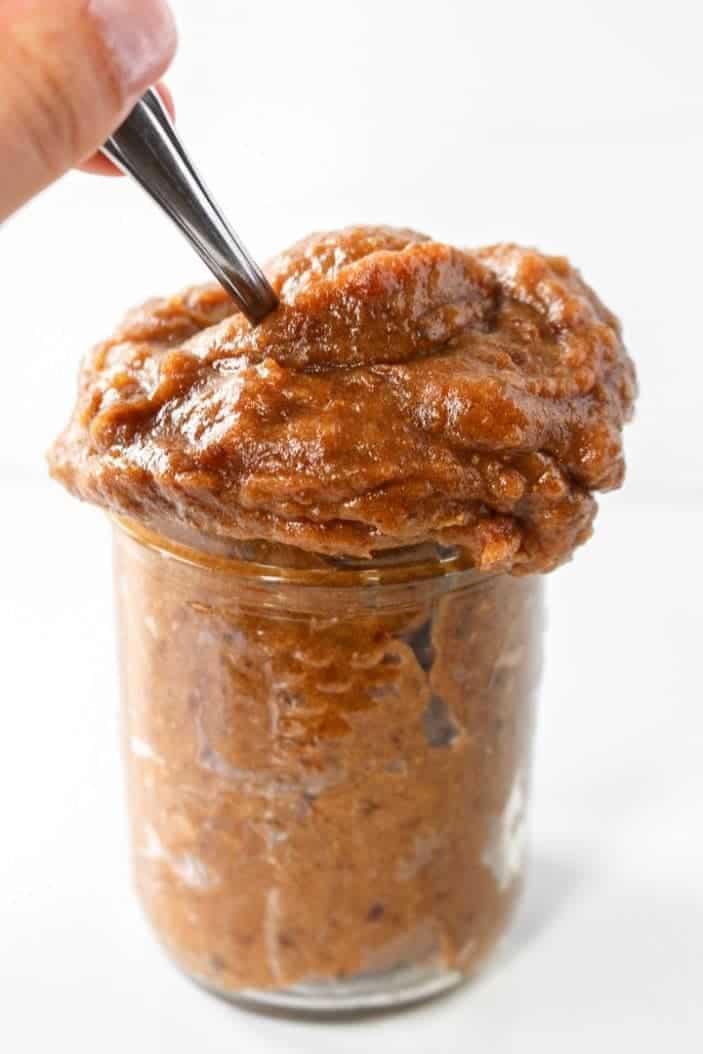 I made a big batch of this caramel the other week and used it in many recipes that I'll share with you in the next month. Am I the only one who loves salted caramel recipes in autumn!?
Date Caramel
A creamy, caramel flavored natural sweetener made from only 2 ingredients! Add in desserts, granola bars, oatmeal, smoothies or simply use it as a dip for fresh fruits!
Ingredients
2

cups

Medjool dates,

pitted

1

cup

canned low fat coconut milk

(or water)

Pinch of salt
Instructions
Add the ingredients in a food processor and blend until smooth, about 2-3 minutes.

Store in an airtight container in the fridge for 1-2 weeks.
Notes
Feel free to add different flavors using nut butters or vanilla extract.
If you make this recipe, don't forget to tag your photo #unsweetenedcaroline on Instagram, Facebook or Twitter! I would love to see your creative ways to use date caramel!
Want a healthy snack for your kid's lunches? Try my No-Bake Chewy Granola Bars (Nut-Free)!