February Favorites (2018)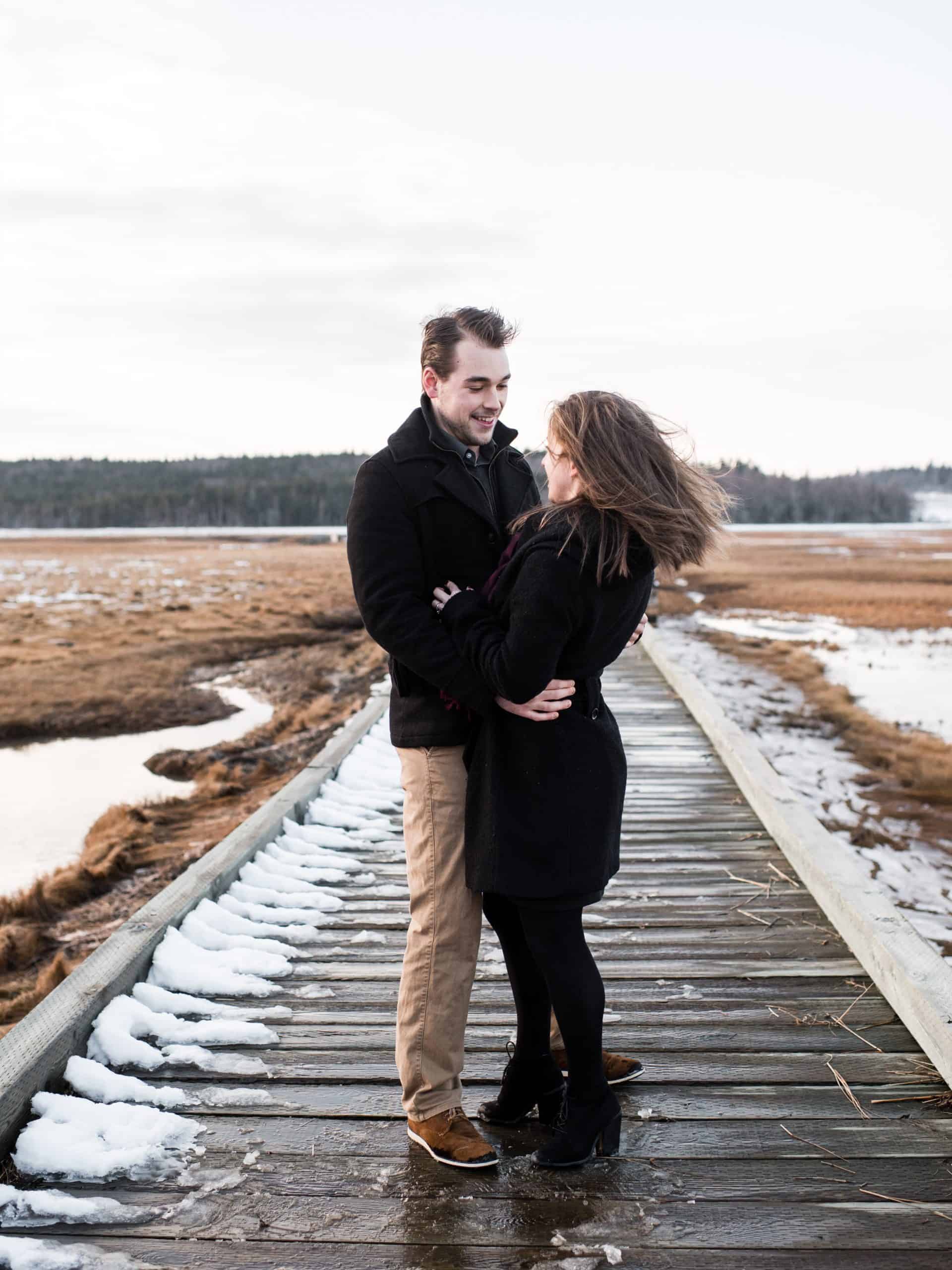 (photo taken by Fiona Chiu)
Happy Friday! Today I'm taking a break from sharing a recipe and instead, I'm sharing my February favorites. Don't worry, I have a new recipe coming early next week! It's a delicious pasta dish, perfect for Valentine's Day. For now, I hope you'll enjoy my little list of February favorites, including some Valentine's Day recipes, a sneak peek of our engagement photos and a few other things I'm loving lately.
February Goals
As you may know, I love writing monthly and weekly goals. This month, my goal has been to wake up 15 minutes earlier and do yoga. I wake up at 5:45am, I roll out my mat and do 15 minutes of yoga in my pajamas. I then do a few minutes of meditation or deep breathing. I found that if I leave yoga for the evening, I often end up skipping it due to being tired or busy. In the morning, there's no excuses! It helps that I'm a morning person though. 😉
I'm also continuing with my January goal of drinking 2 cups of water after waking up. I'm trying to make that a habit as I never seem to drink enough water throughout the day. So far, it's helping!
Our First Engagement Photos
We got back our first engagement photos just in time for Valentine's Day! I say our first engagement photos because we have another session booked for October. We weren't expecting to have a second session, but I'm happy to get even more photos during a different season. You can never have too many photos! I'll explain more next week when I'll share our photos on the blog. In the meantime, you can get a little sneak peek. I also shared a photo on Instagram in case you missed it. (photo taken by Fiona Chiu)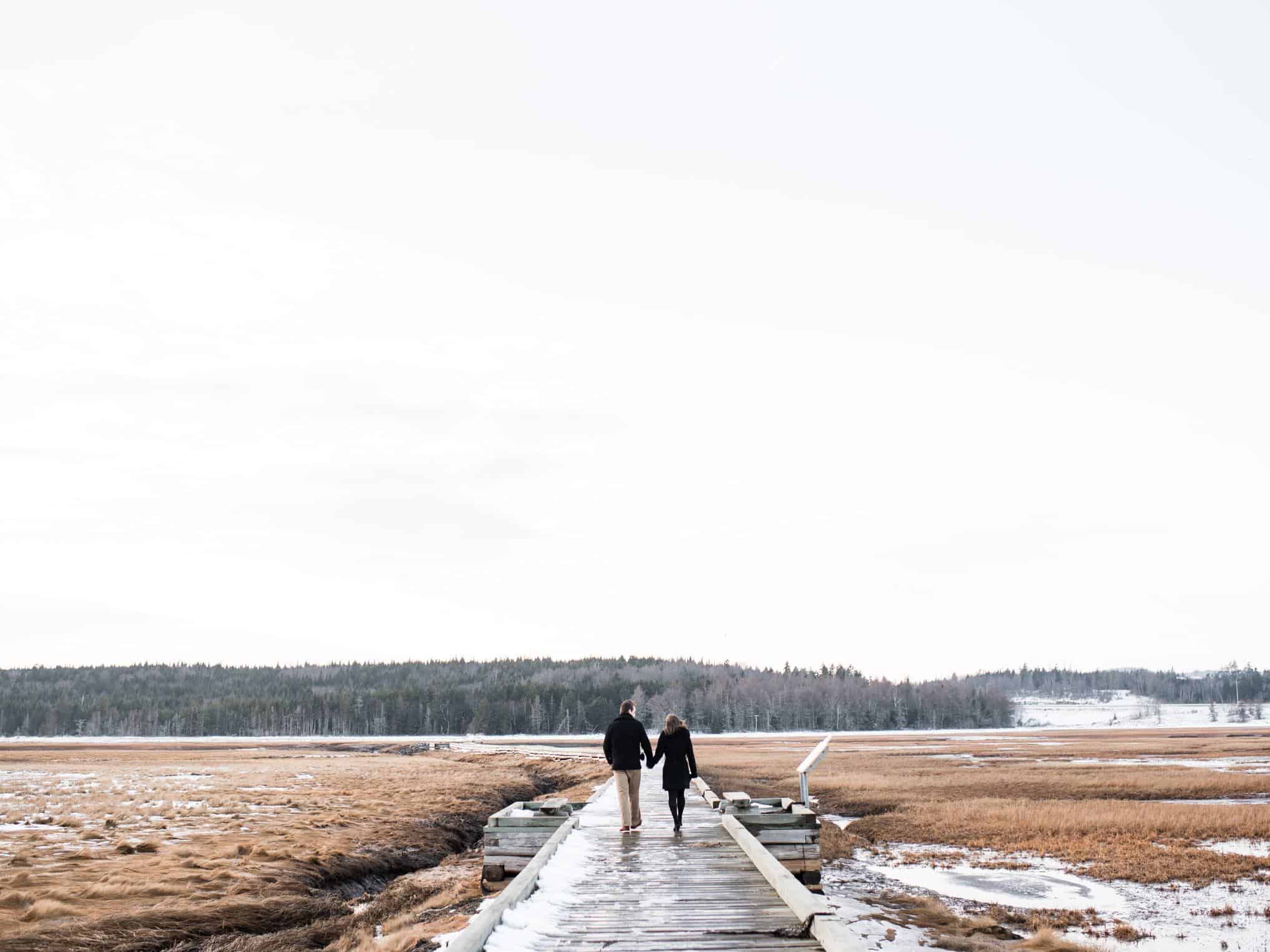 Current Favorite Look
I'm currently obsessed with long cardigans. Maybe it's because we're in the middle of winter in Canada and I just want to wear cozy clothes all the time, but I could honestly live in my long cardigan. With leggings of course. Here are a few of my favorite looks: With a white tee, this cozy knitted cardigan, with loose cozy pants.
Frequently Asked Questions
I'm currently working on a frequently asked questions page for the blog. It will include questions and answers to some personal, photography, health and recipe questions. Is there anything you would like answered? Please let me know in the comments so I can add it! It should be live on the blog sometime next week.
A Few Links I'm loving
This article on fat written by an RD. Also, I'm happy to see that trans fats will be officially banned from Canada as of September 2018!
7 Things You Can Do Before Bed to Make Your Day Easier
Current Favorite Snack
Lately, I've been craving an old favorite: Apples with peanut butter. I also like to add unsweetened chocolate and shredded coconut (plus other toppings as desired). It takes 2 minutes to make and it satisfies my sweet tooth. It's been my favorite mid-afternoon snack for the last few weeks now.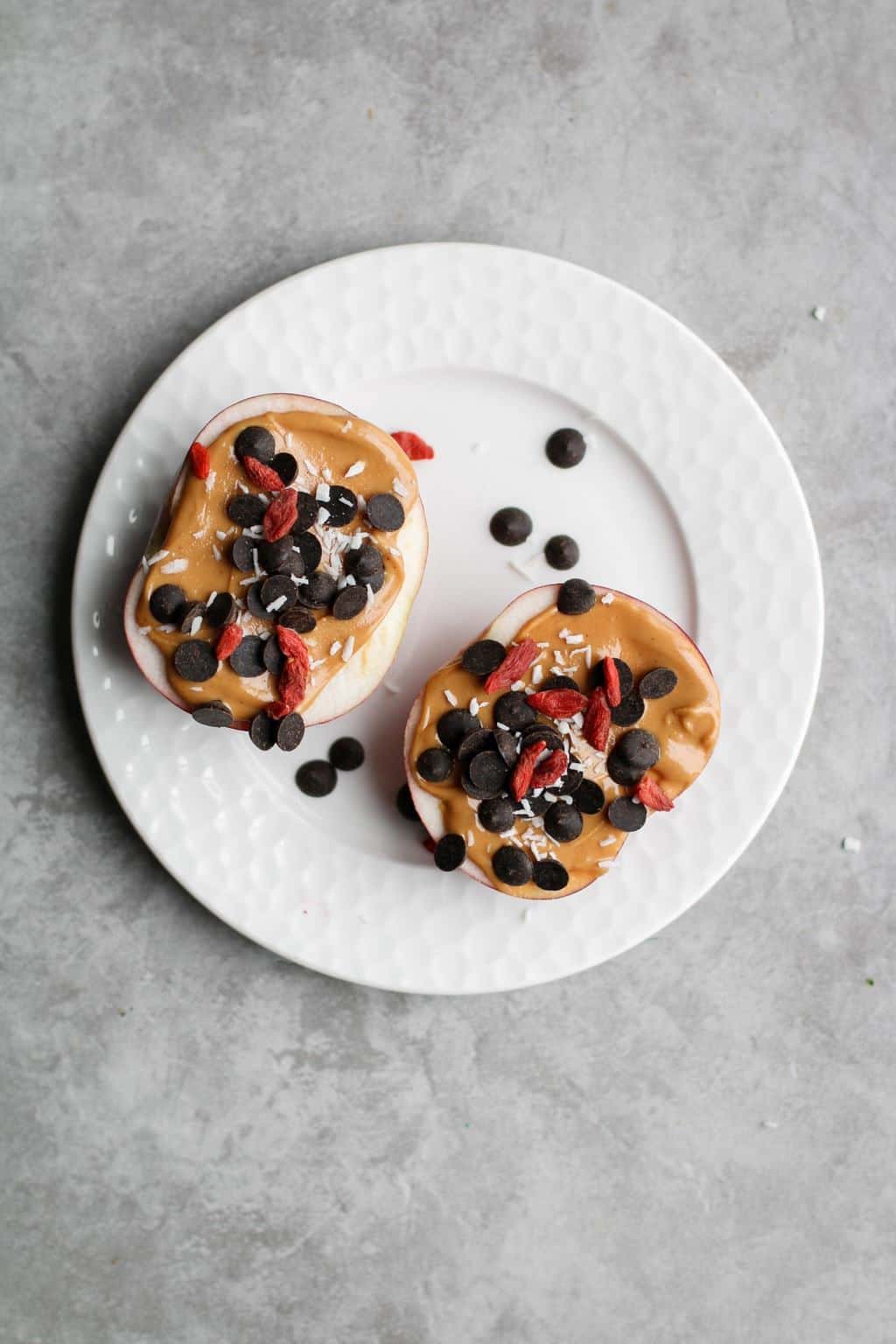 Our Valentine's Day Menu
We don't have any fancy plans for Valentine's Day, especially since it lands in the middle of the week this year. We're simply planning on making a good meal together this coming weekend and maybe watch a movie together at home. Low-key, just the way we like it. Here's what we're making:
Rustic Heirloom Tomato Tart (Gluten-Free) – I made this last December for a girl's night in and it was delicious!
Sweet Potato & Toasted Bread Winter Salad – One of my favorite salads.
5 Ingredient Chocolate Dip Peanut Butter Cookies – I can't wait to try these.
The Healthiest Peppermint Mocha – Instead of wine, I'll make my favorite non-alcoholic drink. 😉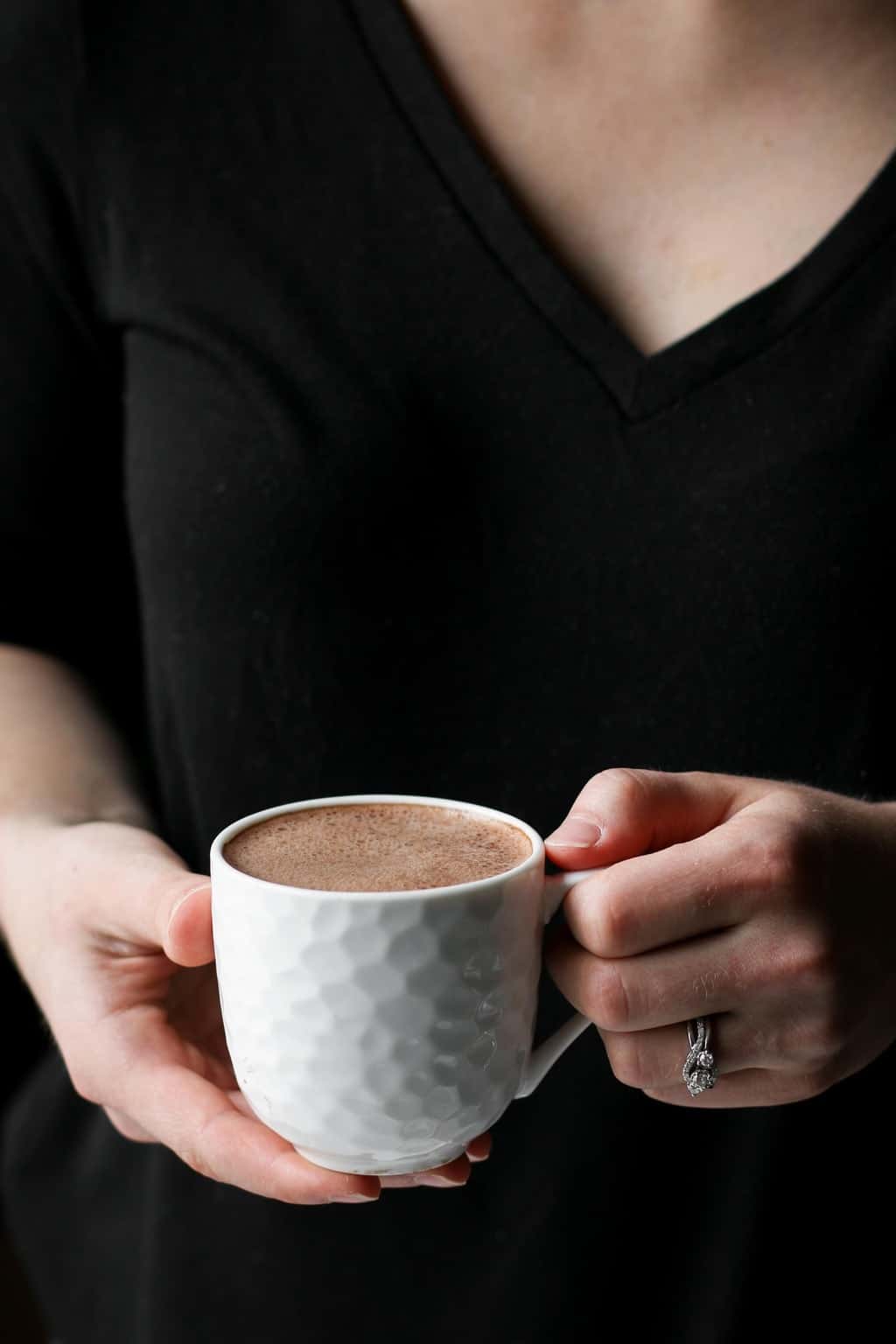 More Healthy Valentine's Day Recipe Inspiration
Chocolate Covered Strawberry Truffles
Raspberry Blood Orange Parfait
Garlic White Wine Pasta With Brussels Sprouts
Sweet Potato Gnocchi with Rosemary Parmesan Cream Sauce
Favorite February recipes from the blog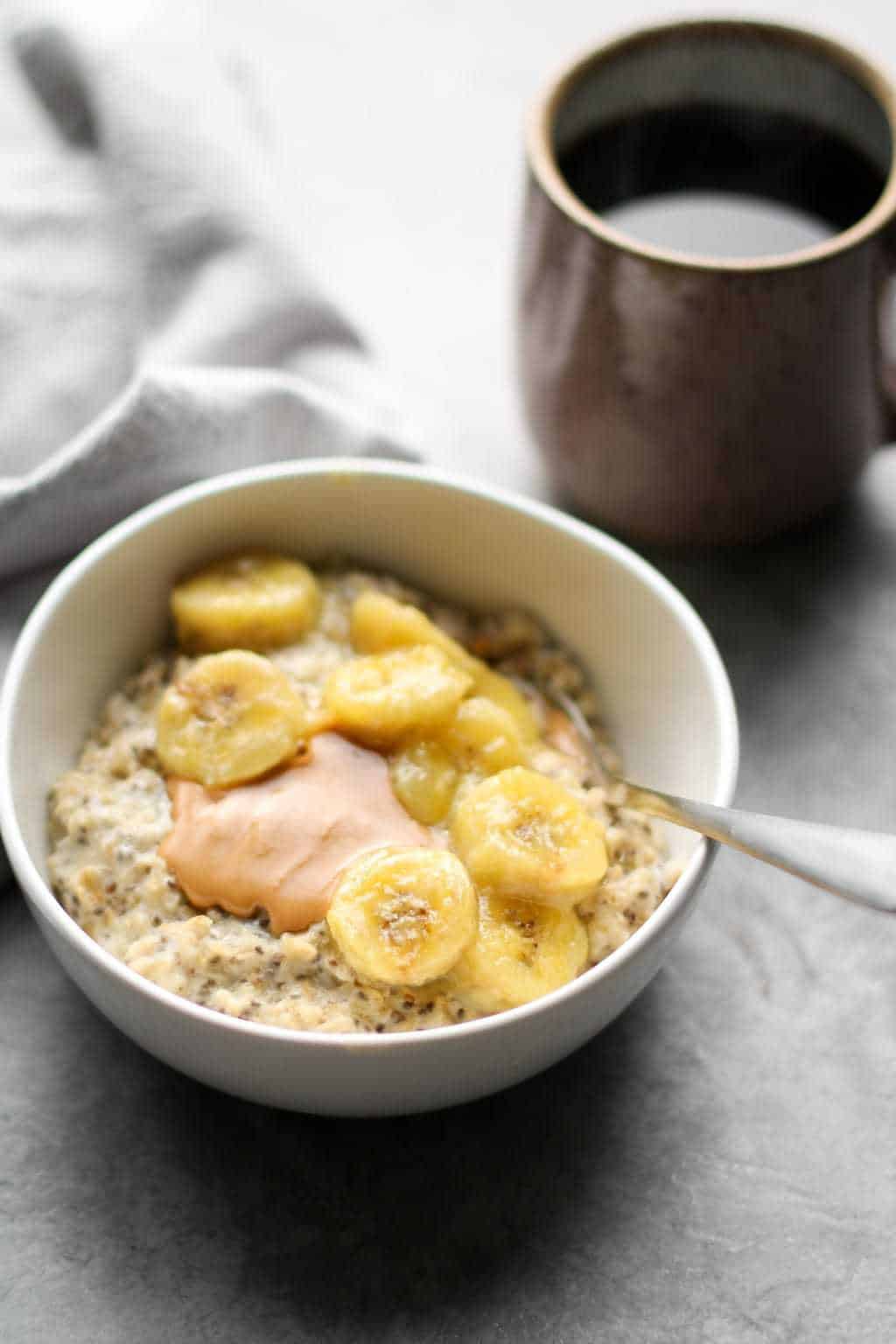 Sugar-Free Caramelized Banana Oatmeal