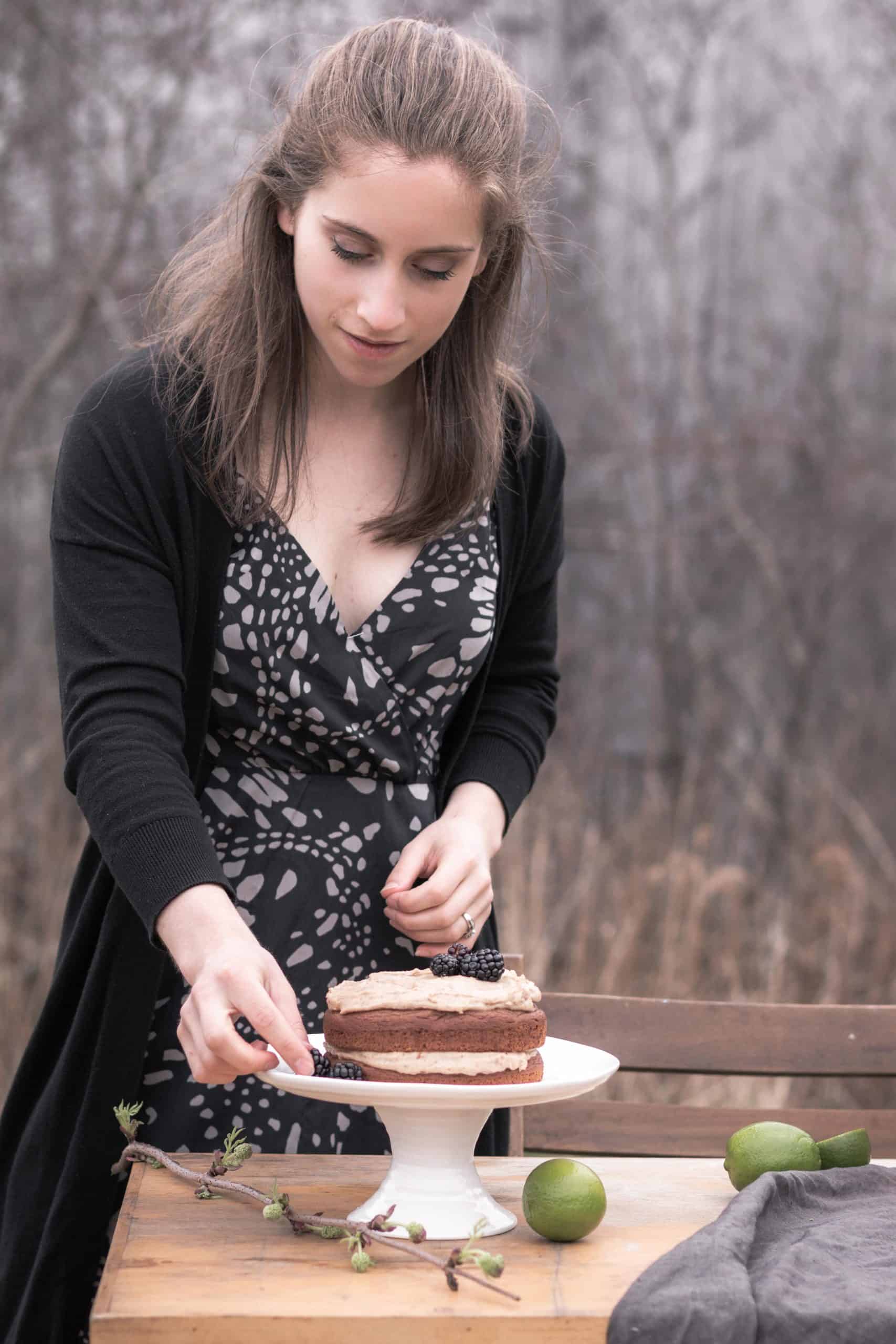 I'm taking a break from recipes today and I'm sharing my May favorites!
The weather is finally getting warmer here and I'm getting ready to go on a little backpacking trip with my friend this weekend. We did this trail several times together, but it's been about 3 years since our last overnight hiking trip… How does the time go by so fast?! I'm excited to be in nature for several days, away from my to-do list.
I mentioned to someone at work that I was doing this, to which she responded: There must be an easier way to have fun? Hah! It's true, but nothing is quite as rewarding as hiking 40km with a 30lbs bag on your back, sleeping in the woods, preparing your food in nature, waking up on a beach at sunrise and hiking in the woods all day. It can be a challenge at time (think cold river crossings and large hills with a heavy backpack), but when you're done, you're left with the best memories and a feeling of accomplishment. I love it!
I'm ready to leave everything behind this weekend for some much needed time in nature, but before I go, here are my May favorites:
New Recipe Video
First of all, have you seen my first recipe video?! I'm so excited to start sharing some videos with you guys and I started with one of my favorite recipes: Seriously addictive no-bake seedy granola bars. If you haven't already, subscribe to my youtube channel to see my future videos. Your support is appreciated and I hope you'll enjoy the videos!
Outdoor Photoshoot
As I said, the weather is starting to warm up around here. In Saint John, the warmer weather is often accompanied by rain and fog, sometimes in the morning and sometimes all day. For the past few days however, the sun has come out.
This warmer weather means we can now go outside without wearing 10 layers! It's also making me crave picnics and outdoor adventures.
A few weeks ago, I met with Becky Wallace, a blogger from the area, to create an outdoor scene featuring one of my recipes. What we ended up with was a simple table decorated with linen, flowers, fruit, cake and iced tea.
For the cake, I made my spiced banana cake with cream cheese frosting, with a few modifications to make it vegan. While it tasted great, the texture was not the same (do not skip the eggs in this recipe!). I also used vegan cream cheese, which tasted a bit different, but was equally delicious.
As for the iced tea, Becky infused one of her herbal teas and let it cool. We then added some blackberries and lime for added flavor.
Here are some of my favorite shots: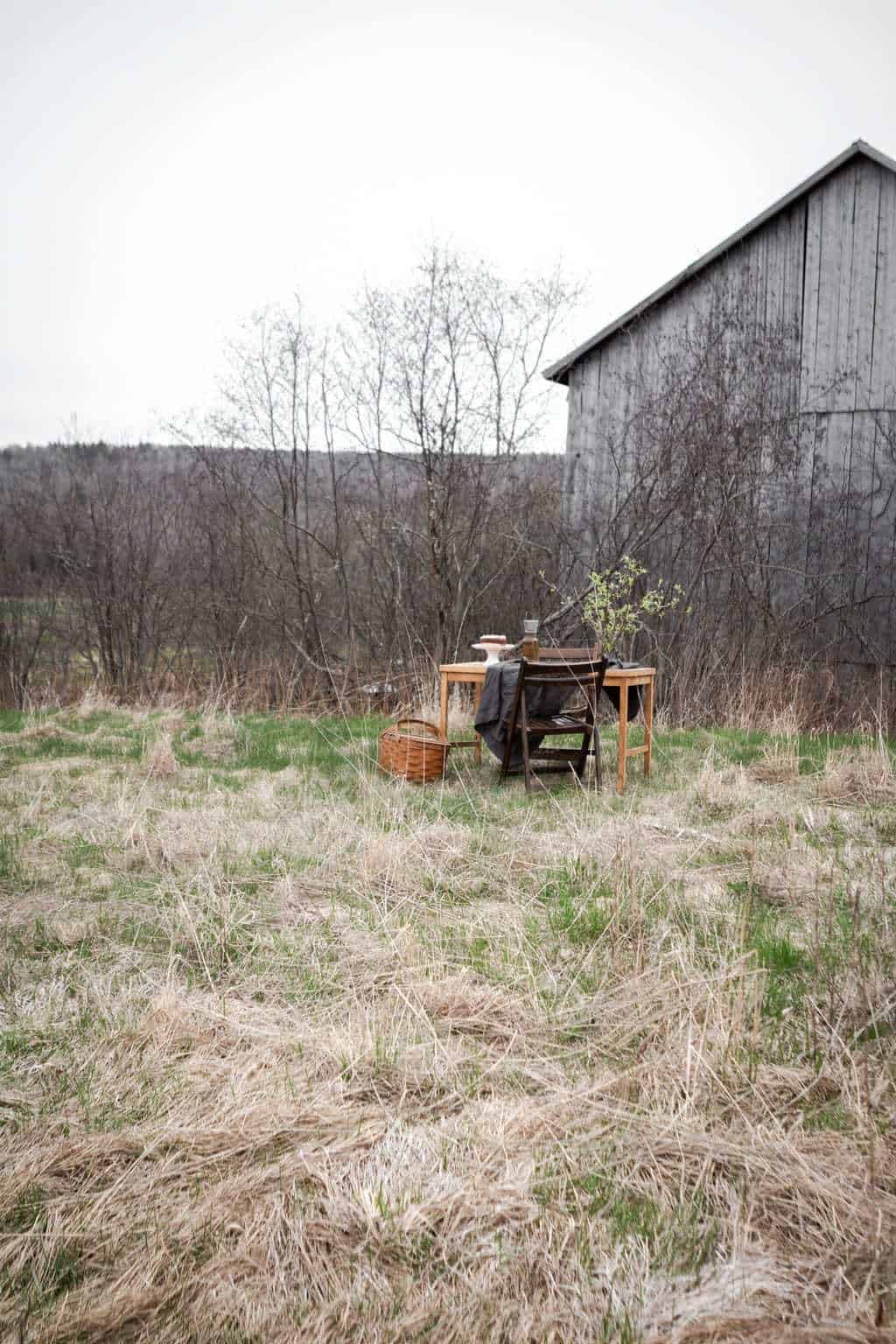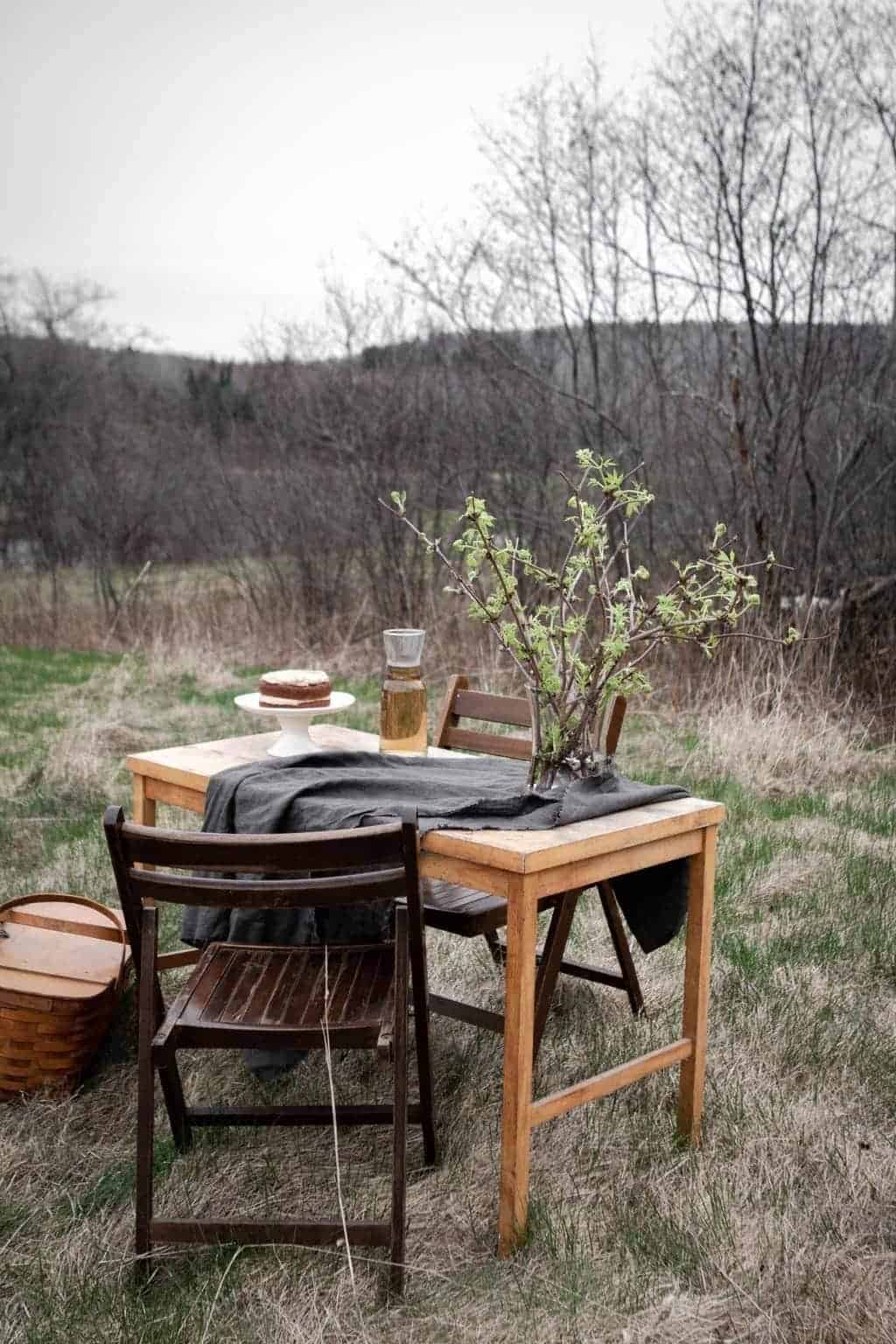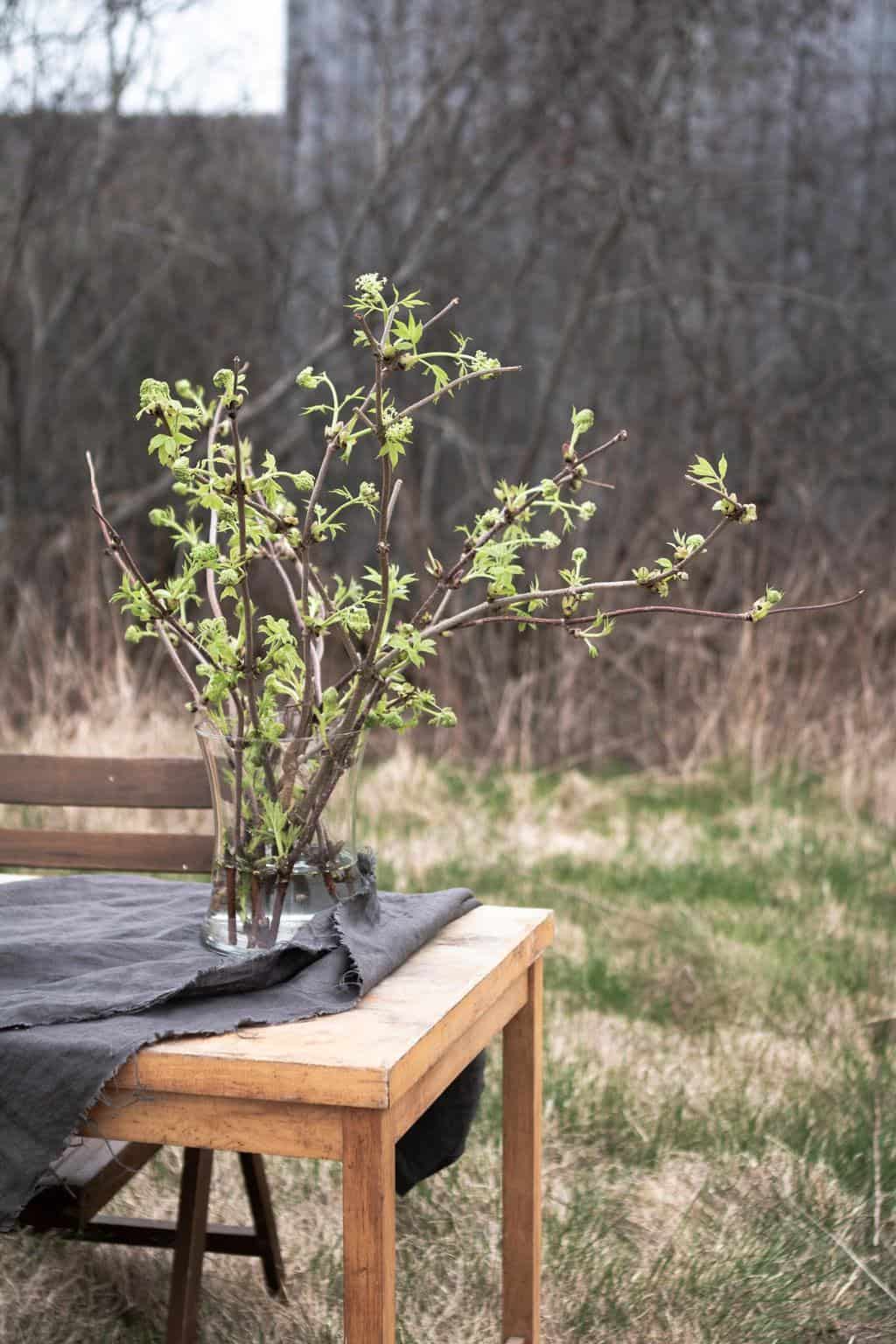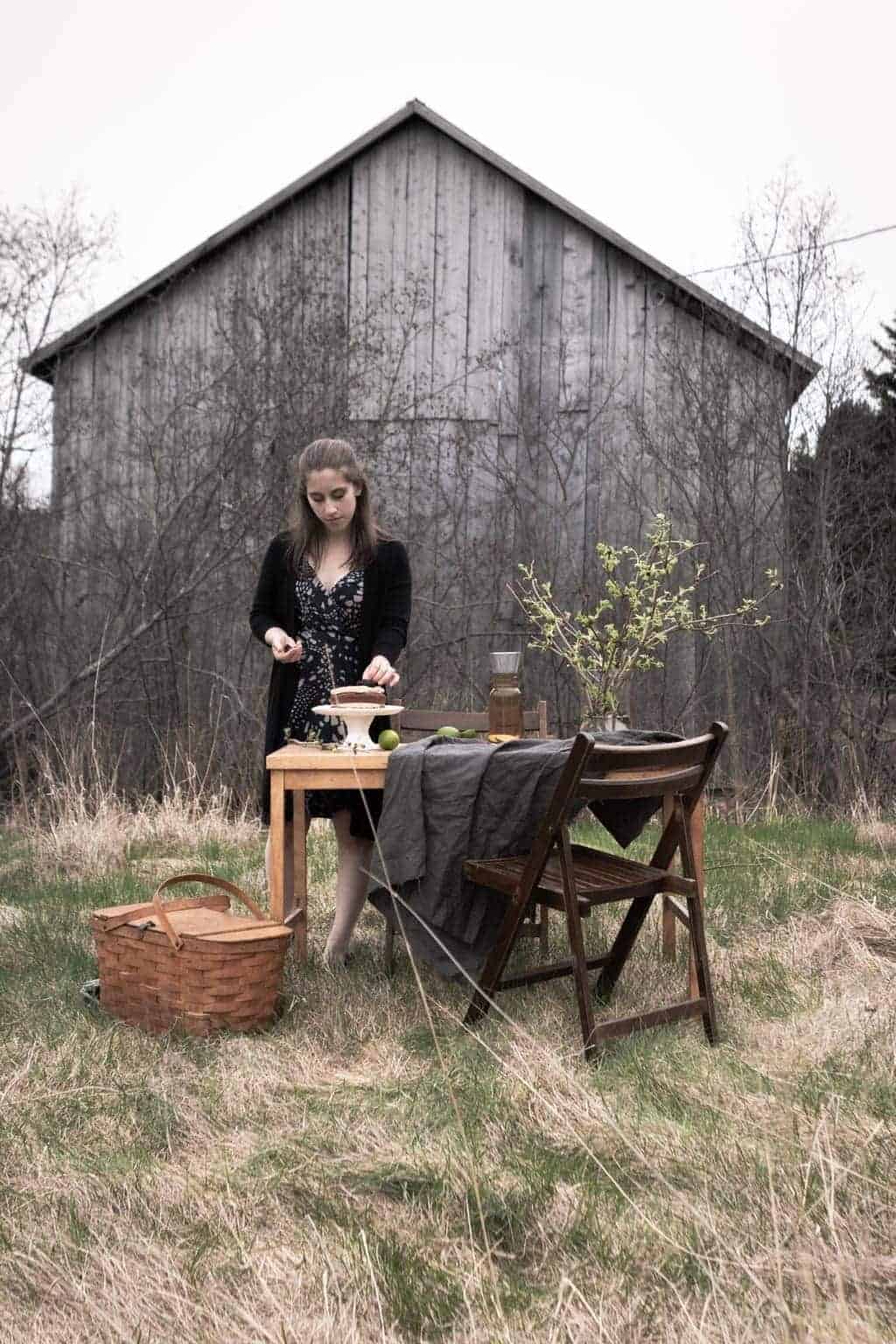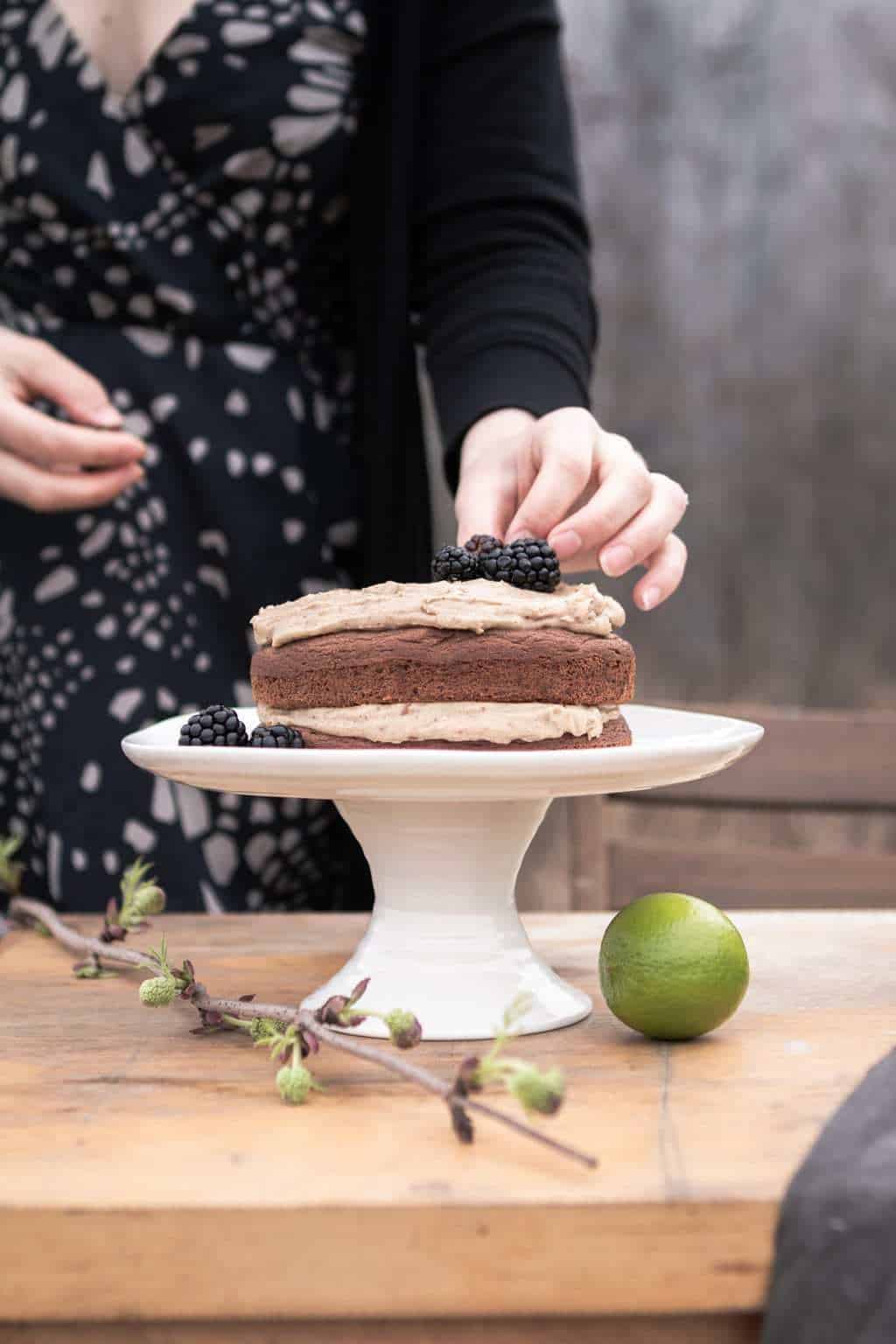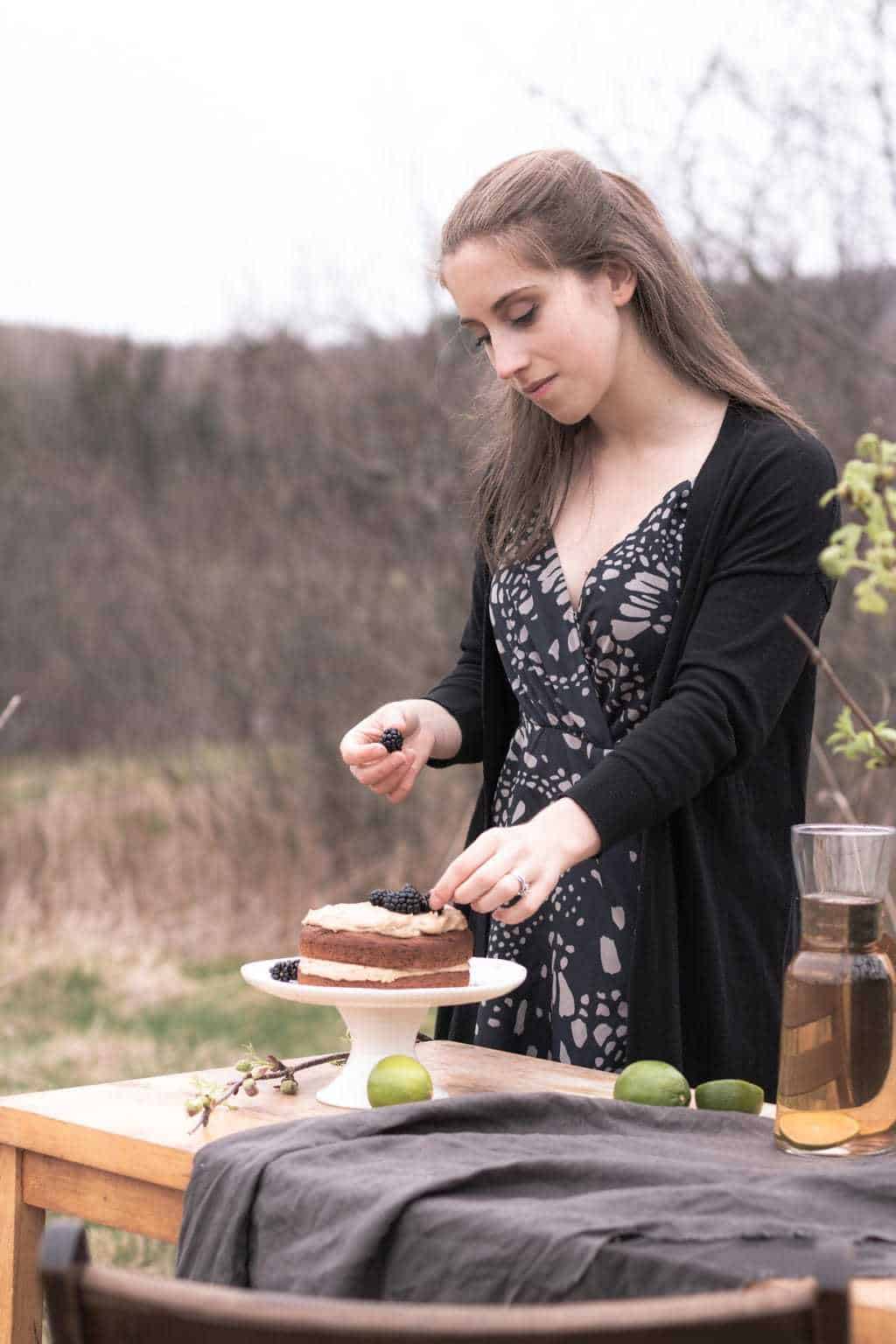 Currently Reading
This month is a busy one, which is why I wanted a quick read. Instead of starting one of the long books on my list, I decided to read Harry Potter and the Philosopher's Stone… For the third time. Do you ever wish you could reread a book for the first time? That's how I feel with the Harry Potter books. I wish I could relive the story again for the first time. These books are always incredible, but there's nothing like reading them for the first time.
Vegan Month
I'm halfway through my vegan month and so far, I love it. Honestly, it's not much different from the way I normally eat. What I miss most is milk in my coffee (if you have any recommendations, please let me know! I've been using cashew milk or just drinking it black so far). Another little challenge for me would be the cheese, although I don't miss it as much as I thought I would. I'm relying on nutritional yeast in my salads and bowls for a cheesy flavor and I've been loving my vegan queso dip. Eggs I don't miss so much, although I used to rely on them for last-minute quick suppers once in a while. I can easily go without though, especially for a month. What about you? Are you vegan? If not, what do you think you'd find challenging?
This is a great breakthrough of the evidence on sugar – Is it as bad for our health as we think? Is it addictive? It's worth a read!
Interview from Everything Unscripted
I recently did this short interview with Ruth from Everything Unscripted, a local blog. I'm answering questions, including why I started blogging, what I love about it, what are the challenges and where I recommend visiting if you're ever in New Brunswick!
Some Recipe Inspiration
No-Bake Greek Yogurt Fruit Tart
Orechiette with broccoli rabe and chive pesto, sunflower parm and smoky chickpeas
May Recipes from the Blog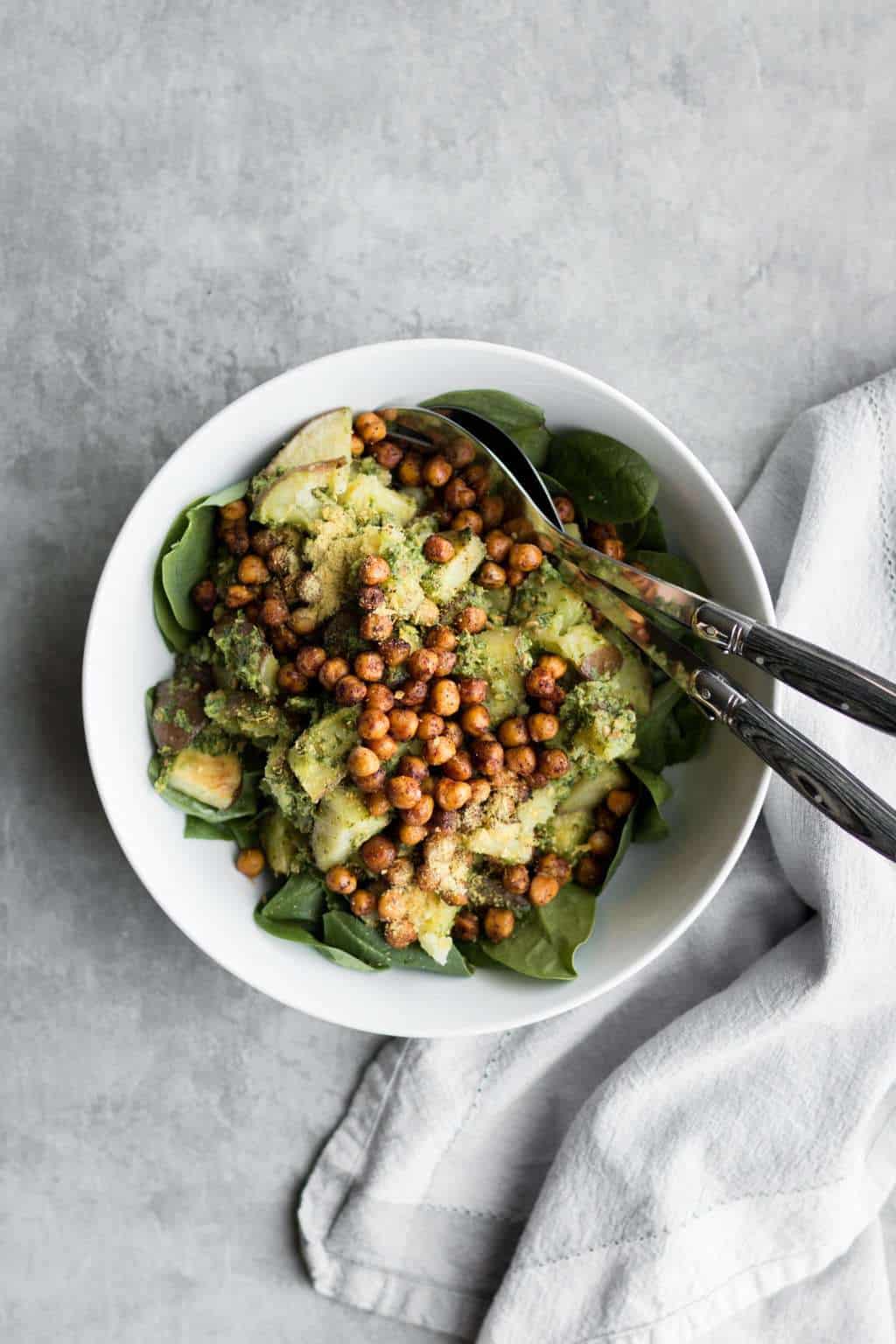 Roasted Potato Pesto Salad with Spicy Chipotle Chickpeas