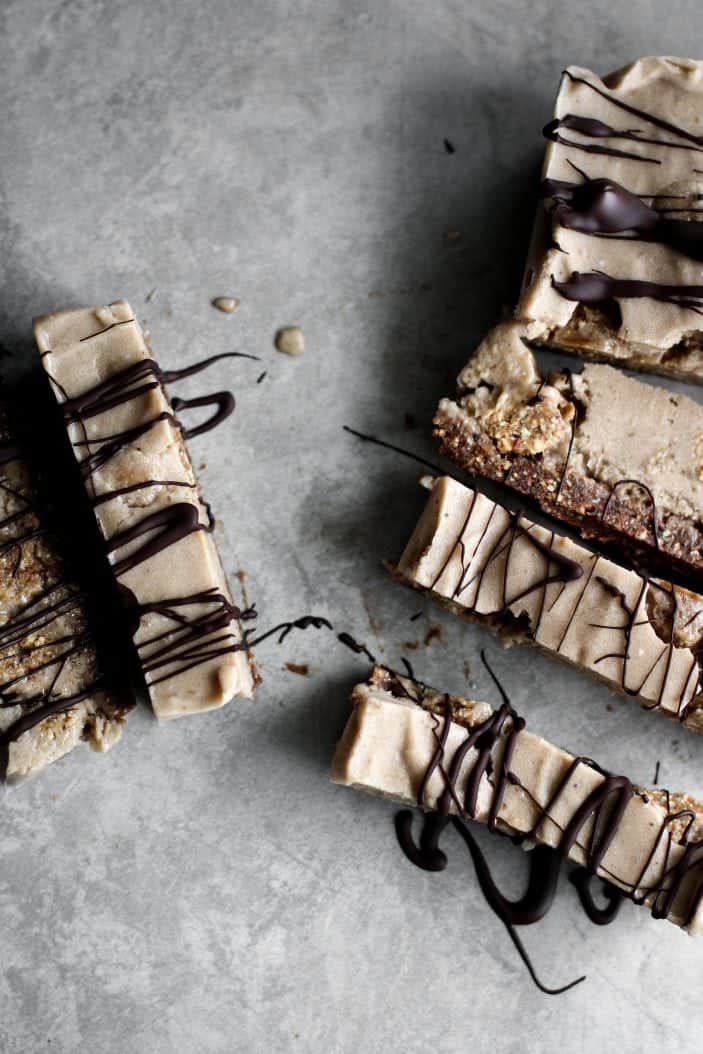 Brownie Cookie Dough "Ice Cream" Bars
I waited long enough to share this recipe with you guys, but I think Easter is the perfect occasion.
Not only is this Easter weekend, but it's also my birthday weekend! It's actually my 23rd birthday today, but since I'm working all day, I'll be celebrating tomorrow.
I think this week was the busiest week of my internship yet. First, it was a staff experience week, which means I took over the dietitian's workload for the week. I was working in oncology, psychiatry and the HIV clinic all week. I also had to spend some time at night writing down a self-evaluation about my daily performance as part of my staff experience week. I then spent the rest of my evenings testing recipes for the blog, photographing recipes, editing photos, writing blog posts and other little tasks. Then, since the end of my internship is near, I had to allow some time for my big therapeutic update (reading some scientific articles. Yay!). As if that wasn't enough, my grandfather was at the hospital for open heart surgery. My family was in Saint John for the week and I spent every free second with them in my grandfather's hospital room. It's been a little overwhelming.
I'm probably boring you, sorry! Sometimes I just need to vent. I want this place to be as positive as possible, but I also want to share my struggles. I am human after all.
So, back to the fun stuff.
This weekend, Shaun and I are driving to Moncton to see the family. We're going hiking all day at Fundy and then we're going out for my birthday at my favorite vegetarian restaurant. Exactly how I want to spend my birthday! I'm not even sure we're celebrating Easter this year, but we never do anything big anyway. I'm happy with a quiet weekend with my family and Lola. 🙂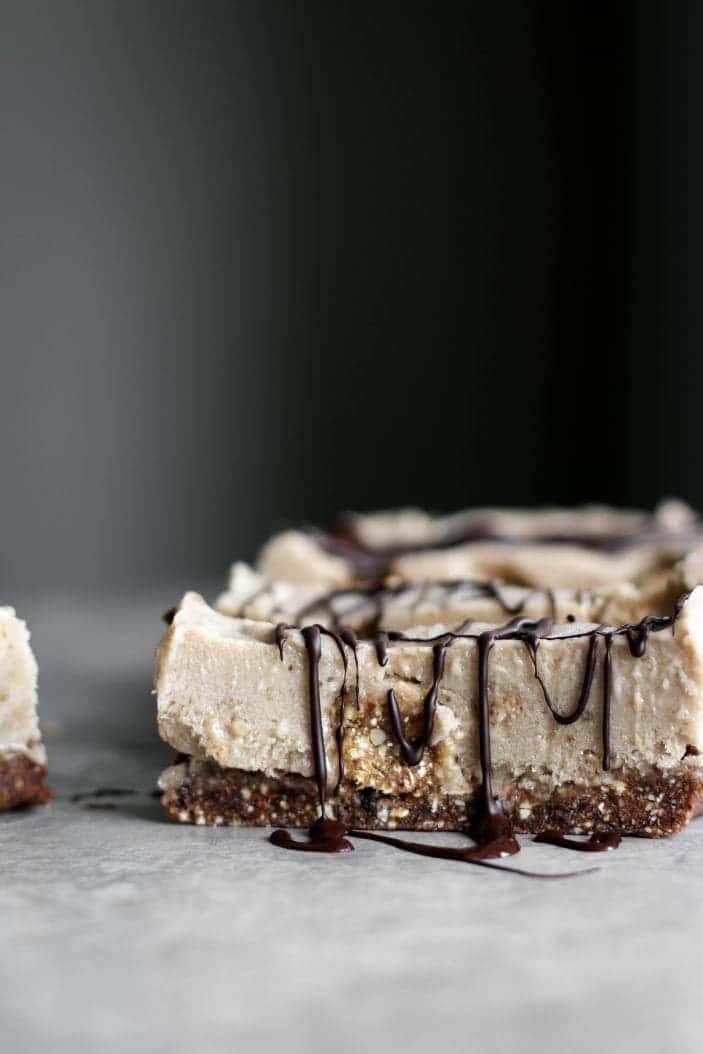 And finally, the recipe!
I made these frozen slices in November, but I never got around to sharing them. Mostly because I wasn't completely satisfied with the results and I wanted to test them again before posting the recipe. Then it got too cold and I started craving warm breads and cookies, not frozen desserts. Well, I'm happy to say that it's now getting warmer here and I'm ready to test more spring and summer recipes.
Let me explain this recipe step by step…
Step one is making the delicious little cookie dough balls. Those raw bites are made with oats, cashews, dates and vanilla. All you need to do is blend the ingredients in a food processor until the mixture sticks together when pressed, then stir in some cocoa nibs. Roll the mixture into little balls an set aside.
Step two is making the raw brownie layer. Using the same food processor, you simply process roasted cashews, vanilla, cocoa powder, cocoa nibs and dates. When the mixture is done, just press it at the bottom of a loaf pan. Think of it as the bottom layer of a Dairy Queen cake, but healthy. YUM.
Step three is making a creamy nice cream using frozen bananas, a splash of coconut milk and a few spoonfuls of nut butter if desired. Once again, all is blended in the same food processor (no cleaning necessary). Scoop the nice cream over the brownie layer, then toss the cookie dough on top. Make sure the cookie dough is covered into the nice cream, then cover the dish and freeze it overnight or for at least an hour.
It may sound a little complicated, but I promise, it's easier than it sounds. There's hardly any cleaning involved and it's done in about 20 minutes. Every minute is worth it. Trust me.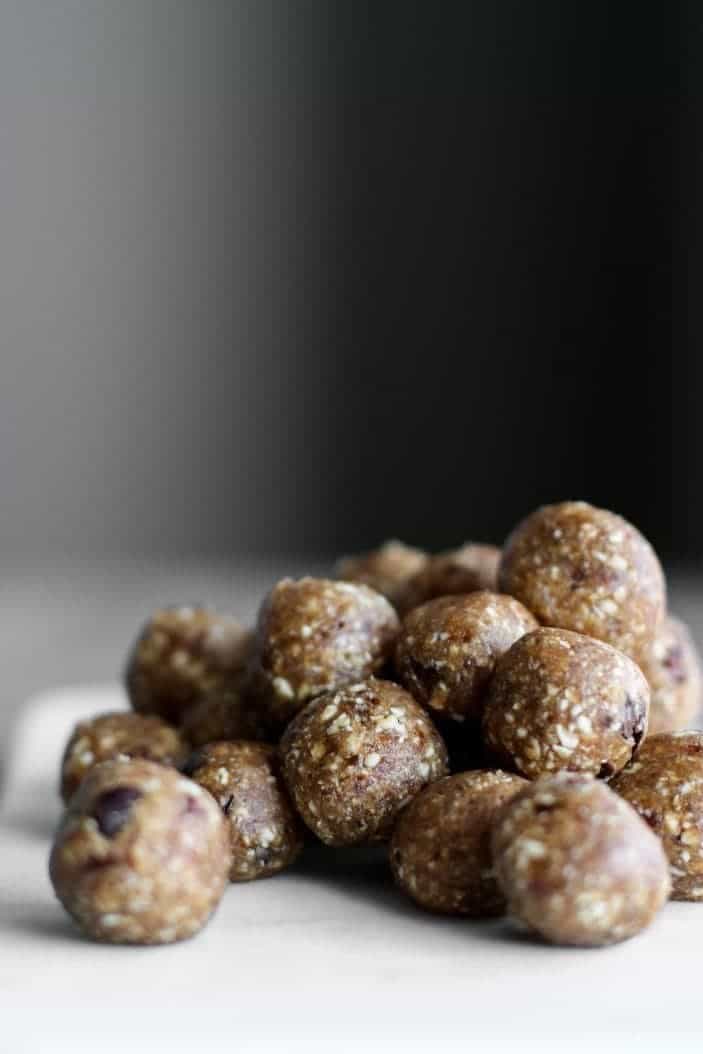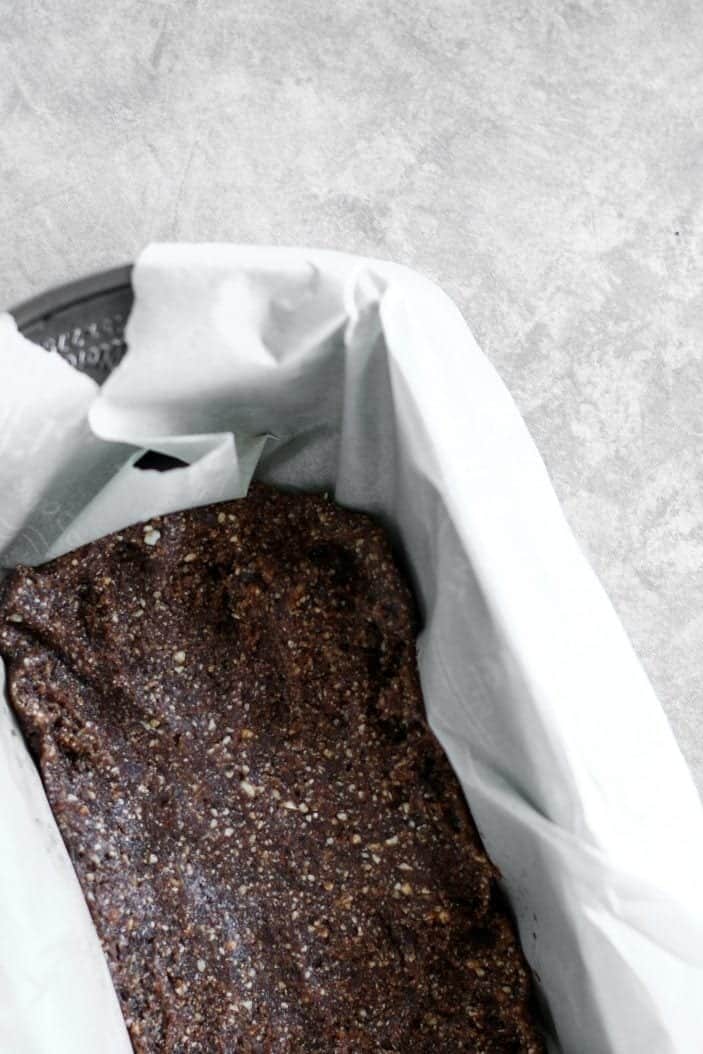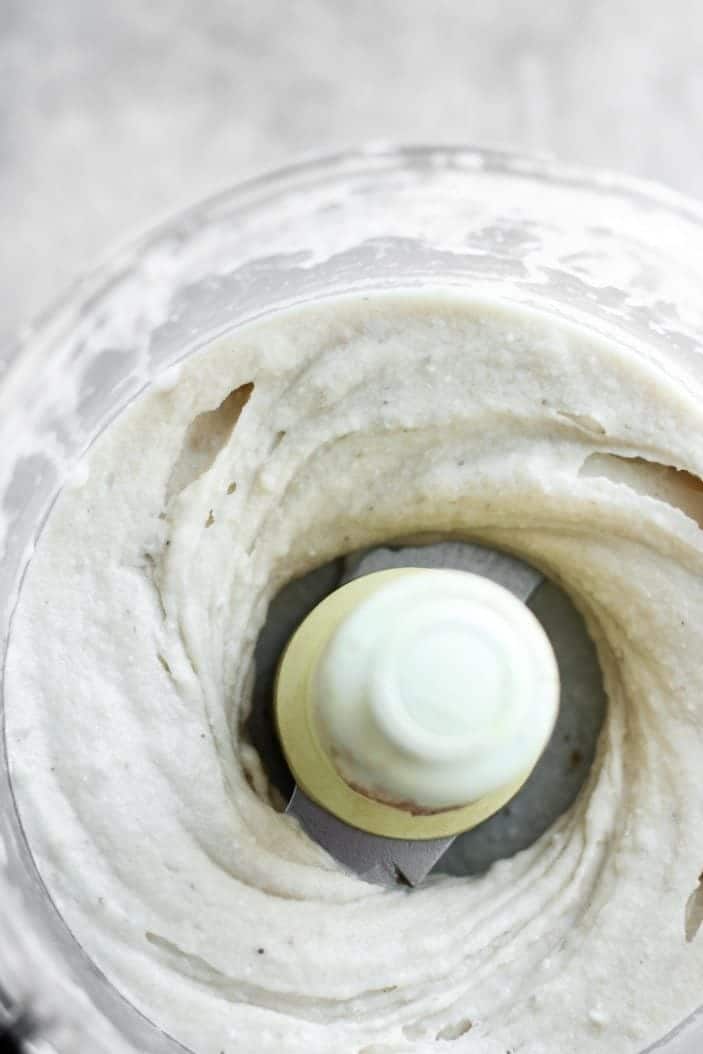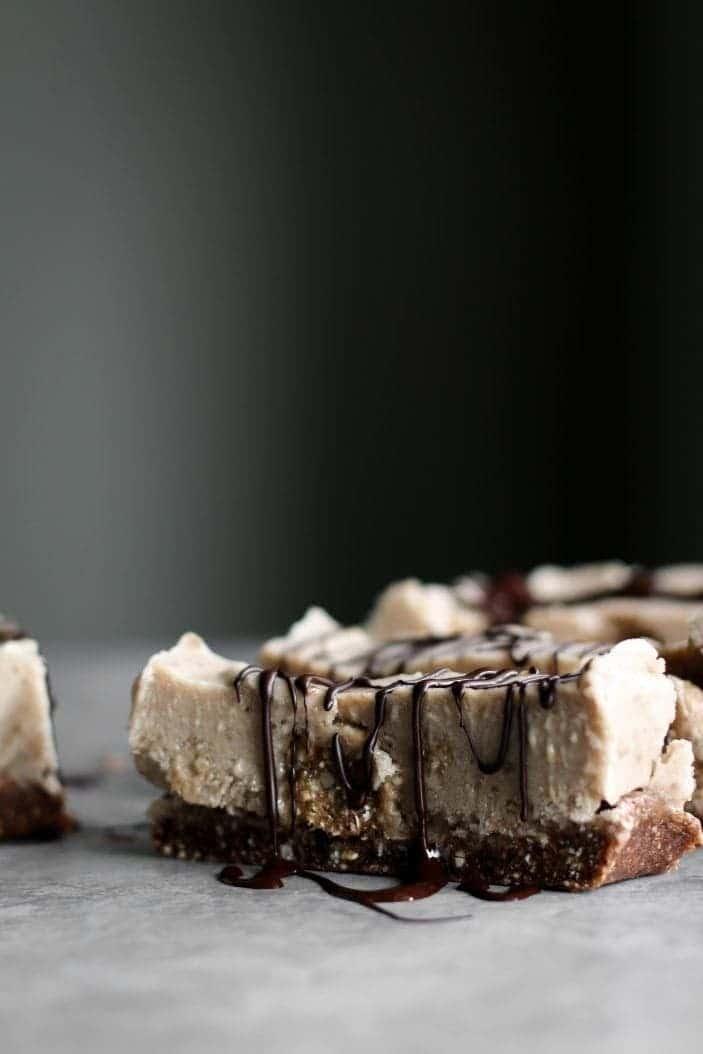 Brownie Cookie Dough "Ice Cream" Bars
This frozen dessert is all you need this Easter. The base is a raw brownie layer, followed by nice cream filled with raw cookie dough bites. It's finished off with a drizzle of chocolate or other toppings of choice. Think of it as a healthy alternative to the famous ice cream cake!
Ingredients
Cookie Dough Bites
1/2

cup

dry roasted or raw cashews

1/2

cup

Medjool dates,

pitted

1/2

cup

rolled oats

1

teapsoon

vanilla extract

Pinch of salt

2

teaspoons

cocoa nibs
Brownie Base
1

cup

dry roasted or raw cashews

(or pecans)

1/2

cup

Medjool dates,

pitted

1

teaspoon

unsweetened cocoa powder

2

tablespoons

cocoa nibs

1

teaspoon

vanilla extract
Nice Cream
4

large

ripe bananas,

frozen

1/2

cup

full-fat (or low-fat) coconut milk,

canned

Unsweetened or dark chocolate for topping
Instructions
If your bananas aren't frozen yet, start by slicing them and freezing them overnight.

When you're ready to start the recipe, line a loaf pan with parchment paper.
Make the Cookie Dough Bites
In a food processor, add all of the ingredients for the cookie dough bites, except for the cocoa nibs. Process until the dough sticks together when pressed, about 30 seconds, then stir in the cocoa nibs.

Using the mixture, make little cookie dough balls (the size is up to you). Set aside in the fridge.
Make the Brownie Base
In the same food processor (no need to clean it), add all the ingredients for the brownie base. Process until smooth, as you did with the cookie dough.

Press the mixture at the bottom of the prepared loaf pan.
Make the Nice Cream
In the same food processor, blend the bananas with coconut milk until creamy. Add nut butter or cocoa powder if desired. Spoon over the brownie base.

Sprinkle the cookie dough bites over the nice cream and using a spoon, make sure they are all covered. Drizzle the melted chocolate on top.

Put in the freezer and let set for at least 1 hour, depending on how frozen your nice cream looks like when put it in the freezer. The longer you let it set, the better it will keep together when cut. You don't want it to melt too fast!
Notes
For a chocolate alternative, try adding 2 tablespoons of cocoa powder to the nice cream.
You can also add peanut butter or sunflower seed butter in the nice cream if desired.
If you try this recipe, make sure to tag your photo #unsweetenedcaroline on Instagram, Facebook and Twitter! Don't forget to also tag me @unsweetened.caroline on Instagram so I can see your creations!