A Road Trip from Vancouver to Colorado
Photos and details of a road trip from Vancouver to Colorado, with many stops along the way. This road trip took us through Washington, Idaho, Montana, Wyoming, Utah, Colorado and Oregon. We also stopped at many National Parks, including Yellowstone, Grand Teton, Canyonlands, Arches, Rocky Mountain and Olympic National Park.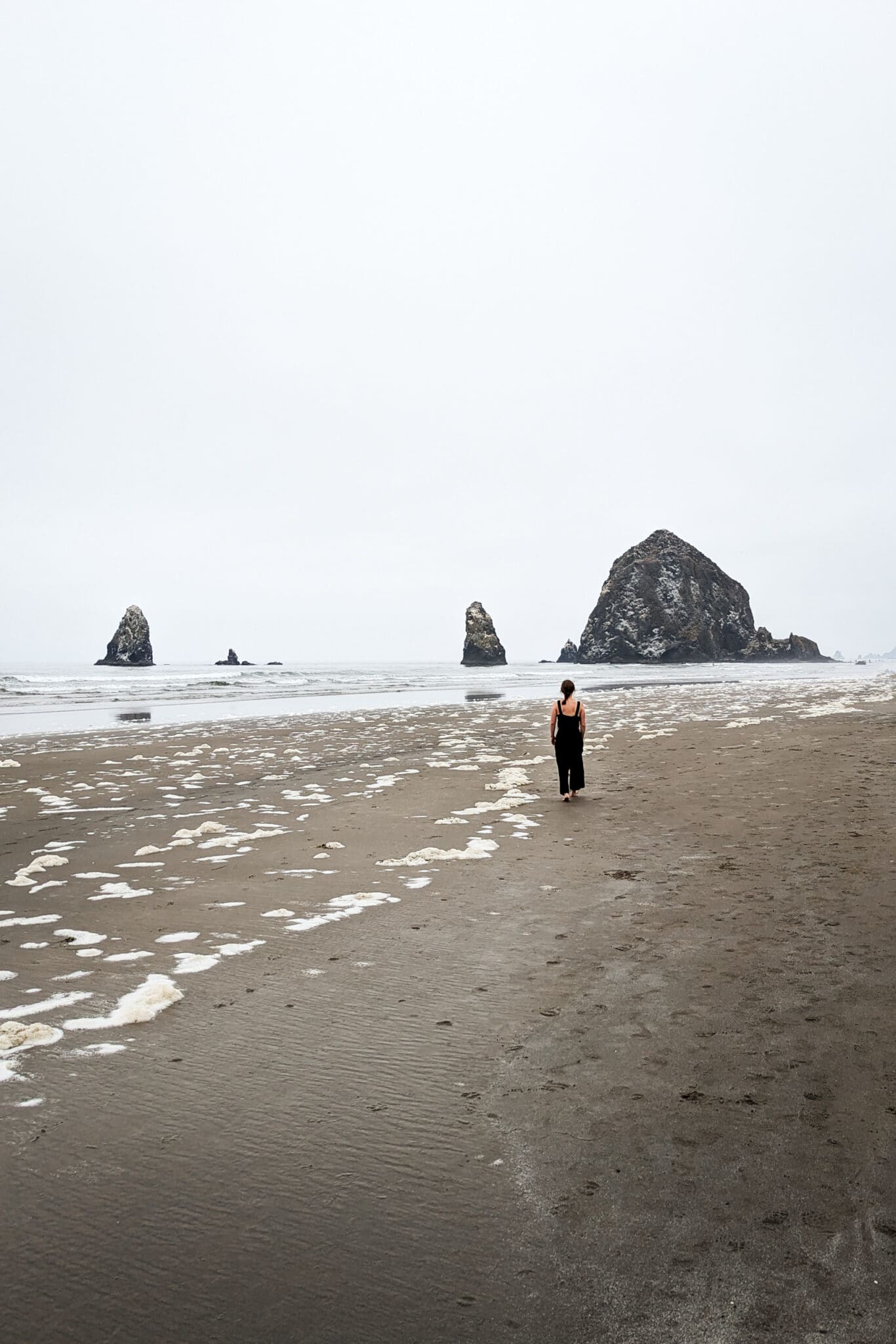 In August 2023, my husband and I packed ours bags and drove from Vancouver to Colorado, stopping at several National Parks and cities along the way. Here, I'm sharing the highlights of our trip, along with some of my favorite photos (taken on my Pixel 7 unfortunately as I forgot my camera).
Note that this post is not meant to be used as a travel guide for these areas. I'm not an expert and I'm sure we missed many incredible places. This is just meant for inspiration if you're planning a similar road trip. I also enjoy documenting our travels for myself. I hope that you'll enjoy the photos and that it inspires your own travels.
Day 1: Washington
On August 12th, we left early in the morning and drove from Vancouver to Spokane, Washington. We stopped in Leavenworth along the way, a cute Bavarian-styled village. It was incredibly busy when we visited on a beautiful sunny Saturday, but it was worth a quick stop.
That evening, we arrived in Spokane and walked along the water for an hour at sunset. We then made our way to our campground at Liberty Lake, near Spokane.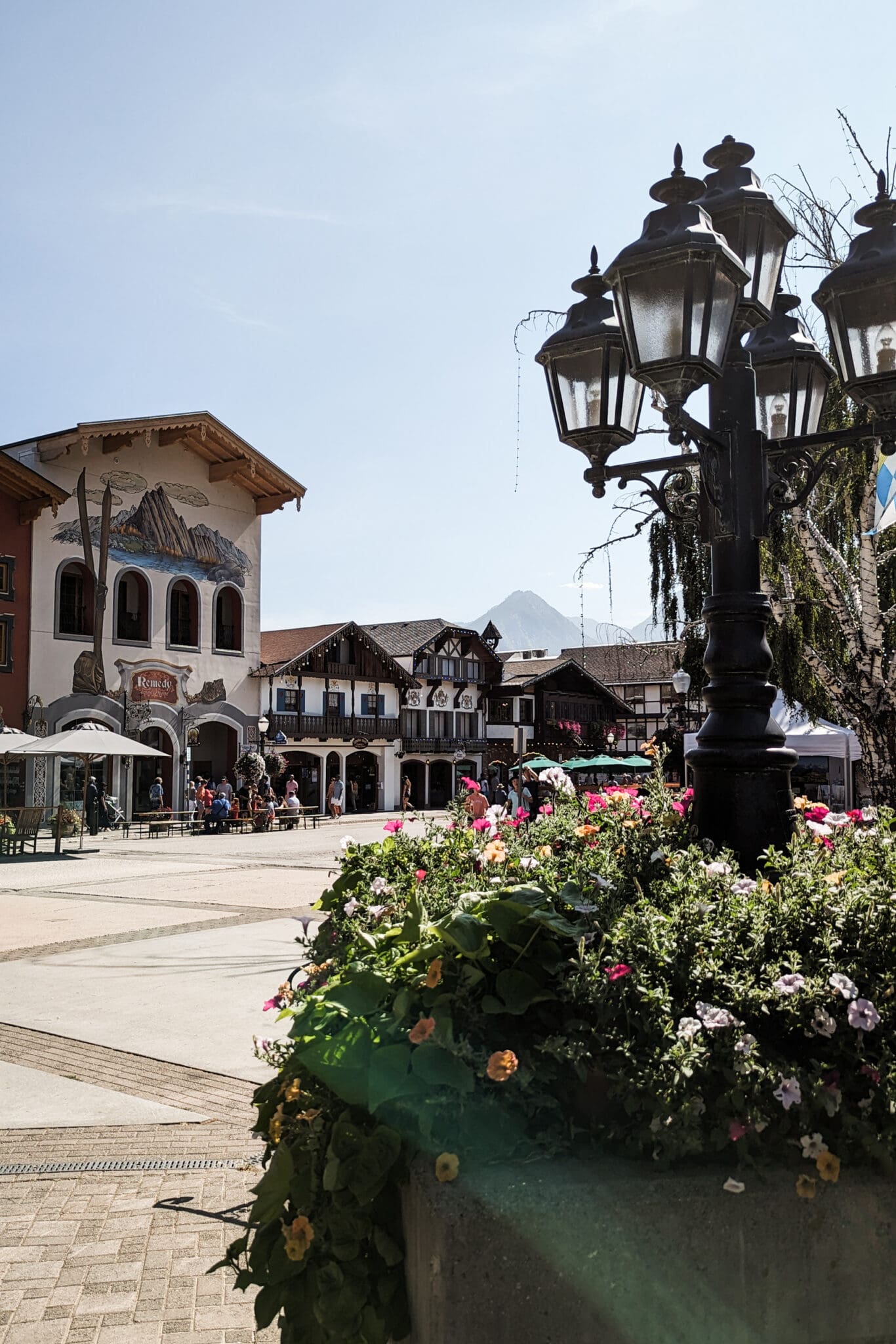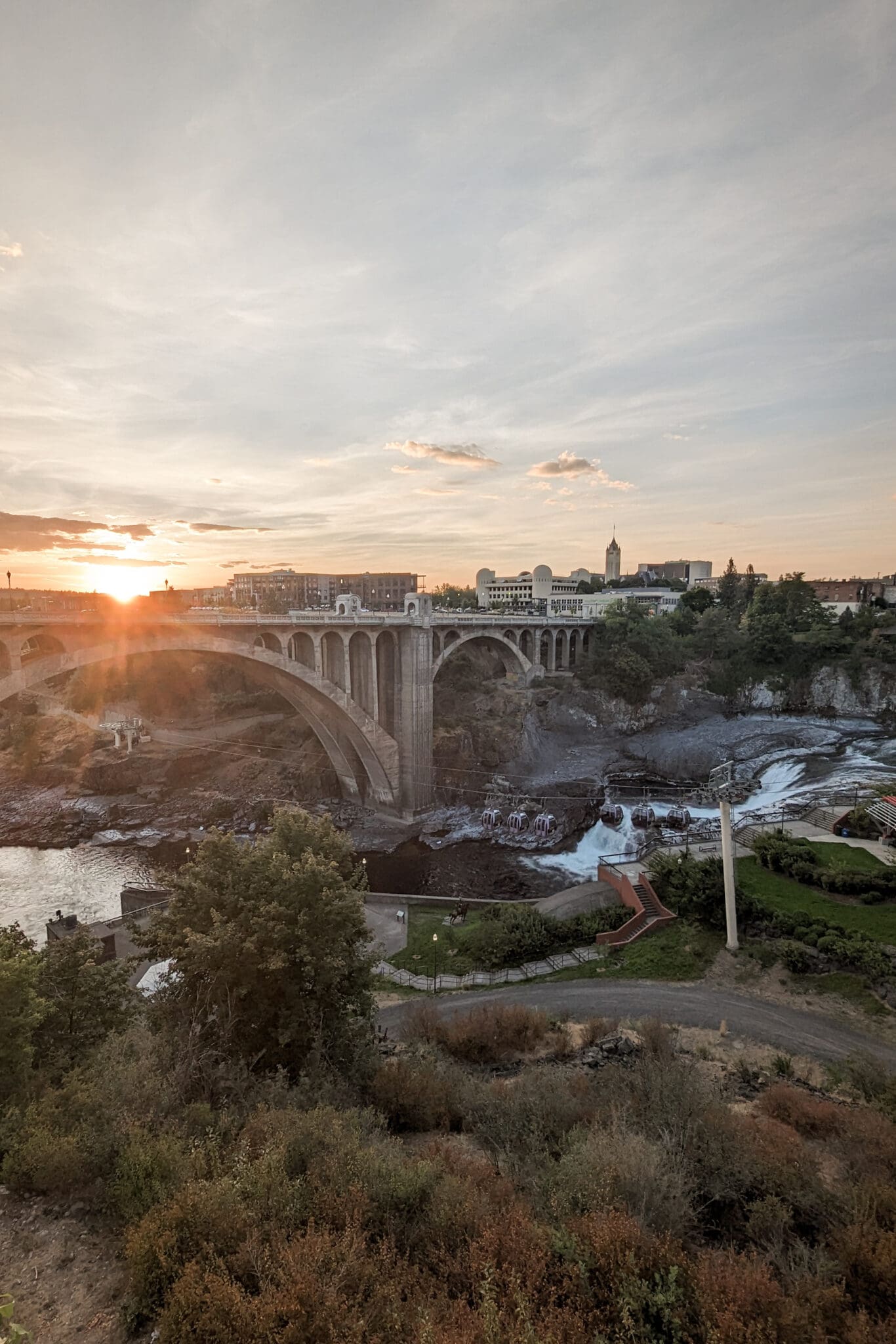 Day 2: Idaho and Montana
On day two, we woke up early and made our way to Coeur d'Alene for a morning walk along the water while enjoying our morning tea/coffee.
After Coeur d'Alene, we drove through Montana and made quick stops in Missoula and Butte. We then drove to our campsite, which was about 45 minutes outside of Bozeman. For most of our trip, we camped in our EV, which was a wonderful experience. It allowed us to use the electricity to cook and boil water for our morning tea/coffee. We simply set up some air mattresses in the back.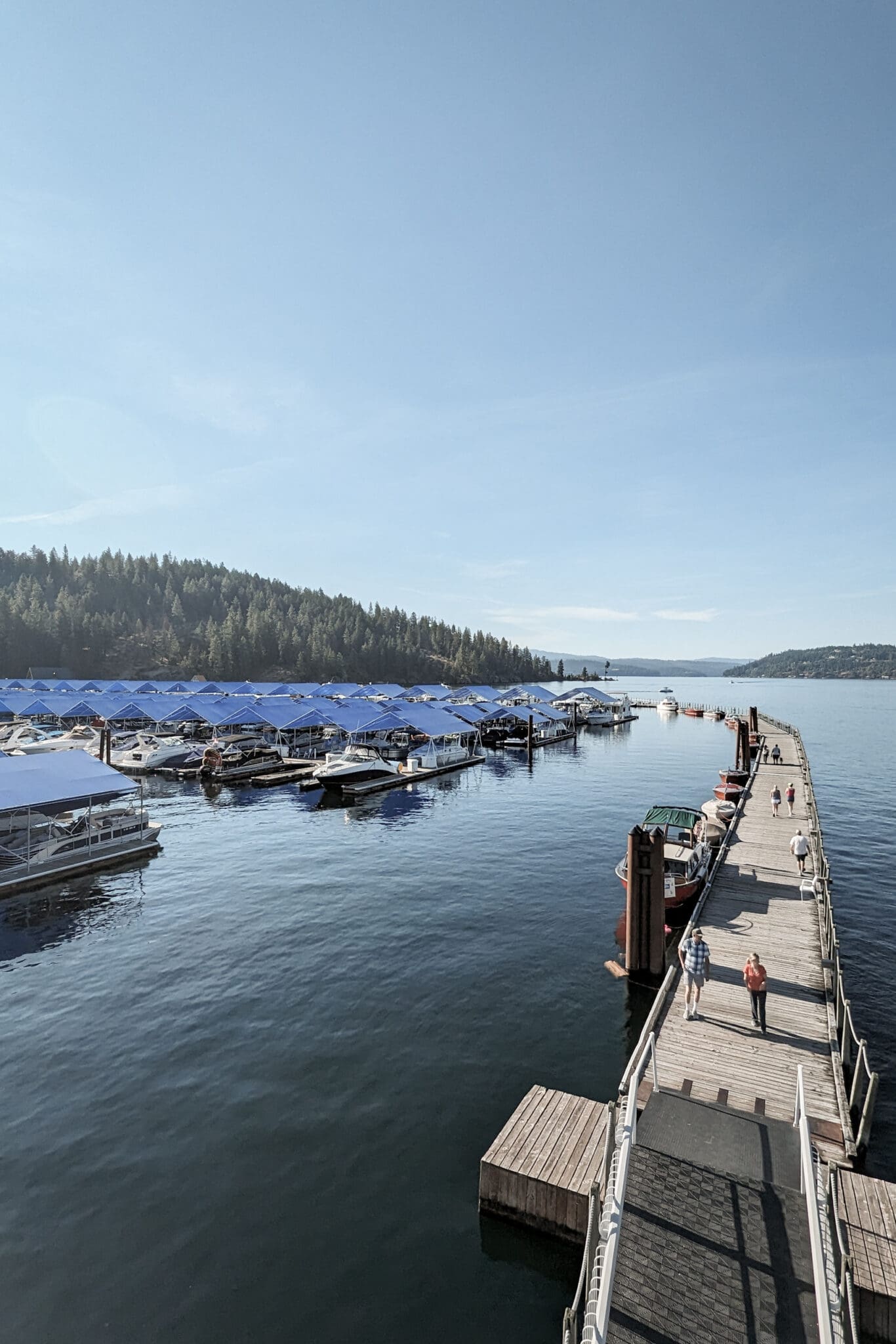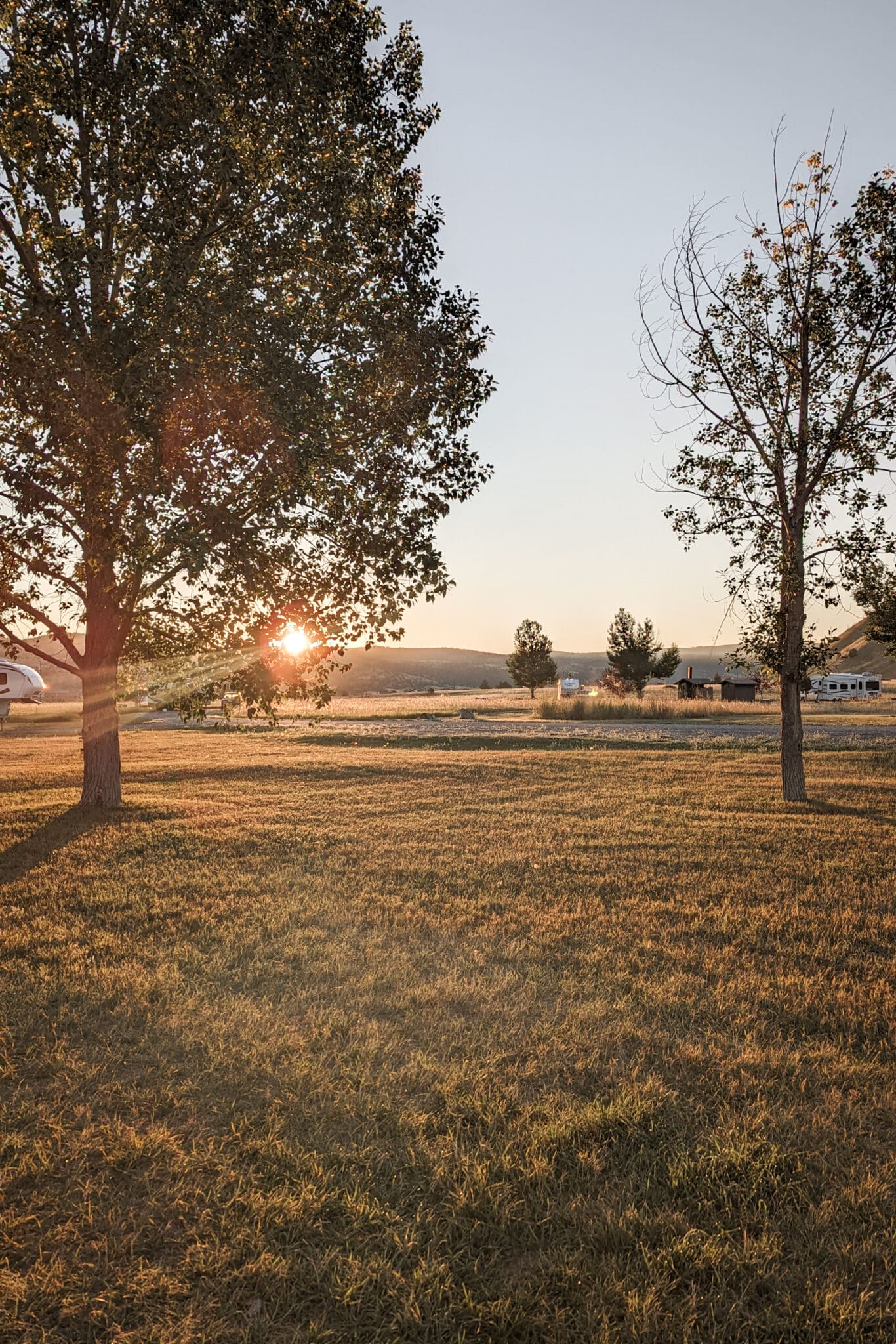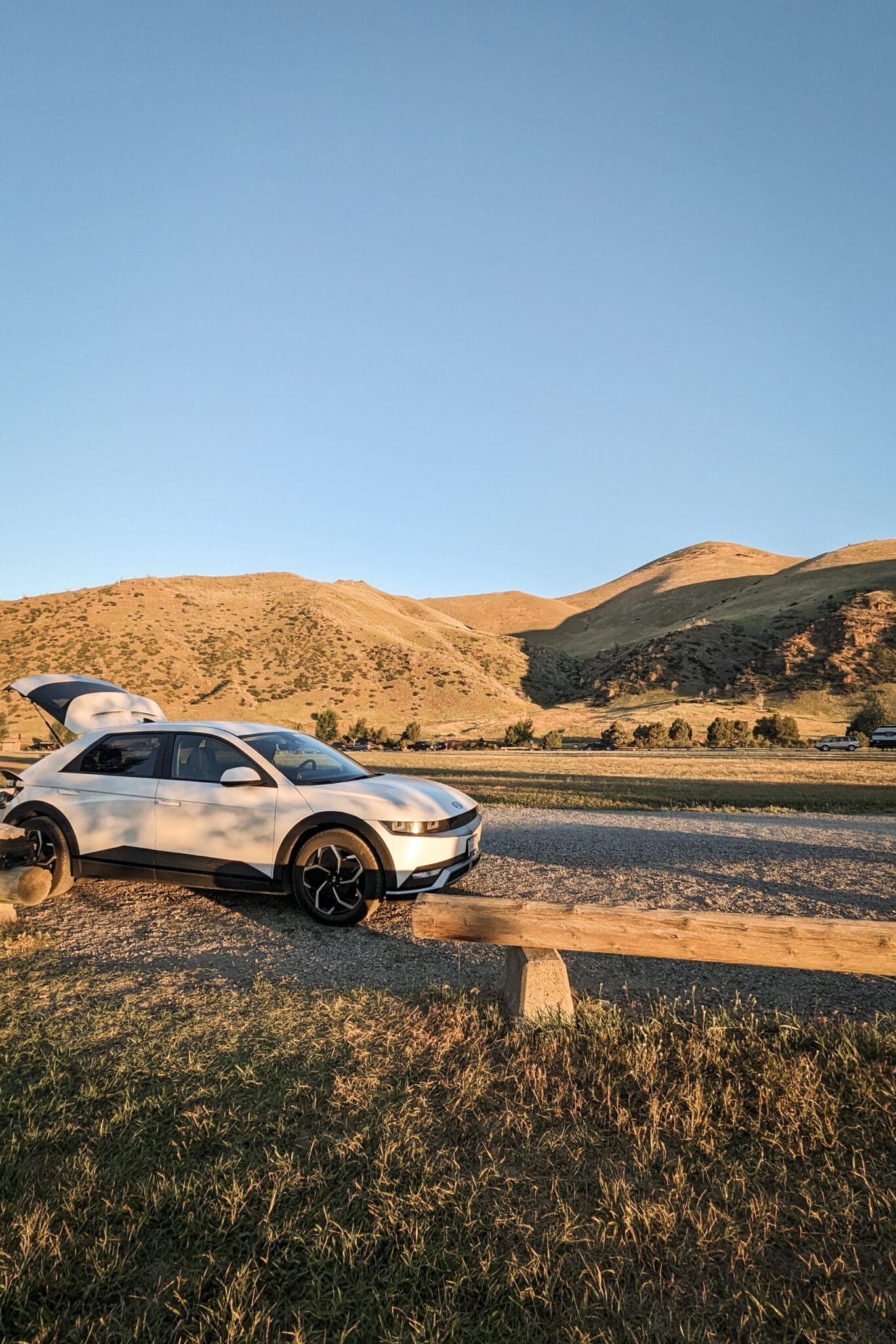 Day 3 and 4: Yellowstone National Park
The next two days were spent in Yellowstone National Park. We spent our days hiking to different lookout areas. Here are some of the highlights from our stay in Yellowstone:
Mammoth Hot Springs
Norris Basin
Lower Falls
A drive through Lamar Valley and Hayden Valley to see bison
Old Faithful Geyser and a walk to Morning Glory Pool, which includes many Geysers and pools along the way
A hike to Grand Prismatic Overlook
On both nights, we stayed at Bridge Bay Campground, near the beautiful Yellowstone Lake. We were surrounded by elk and bison.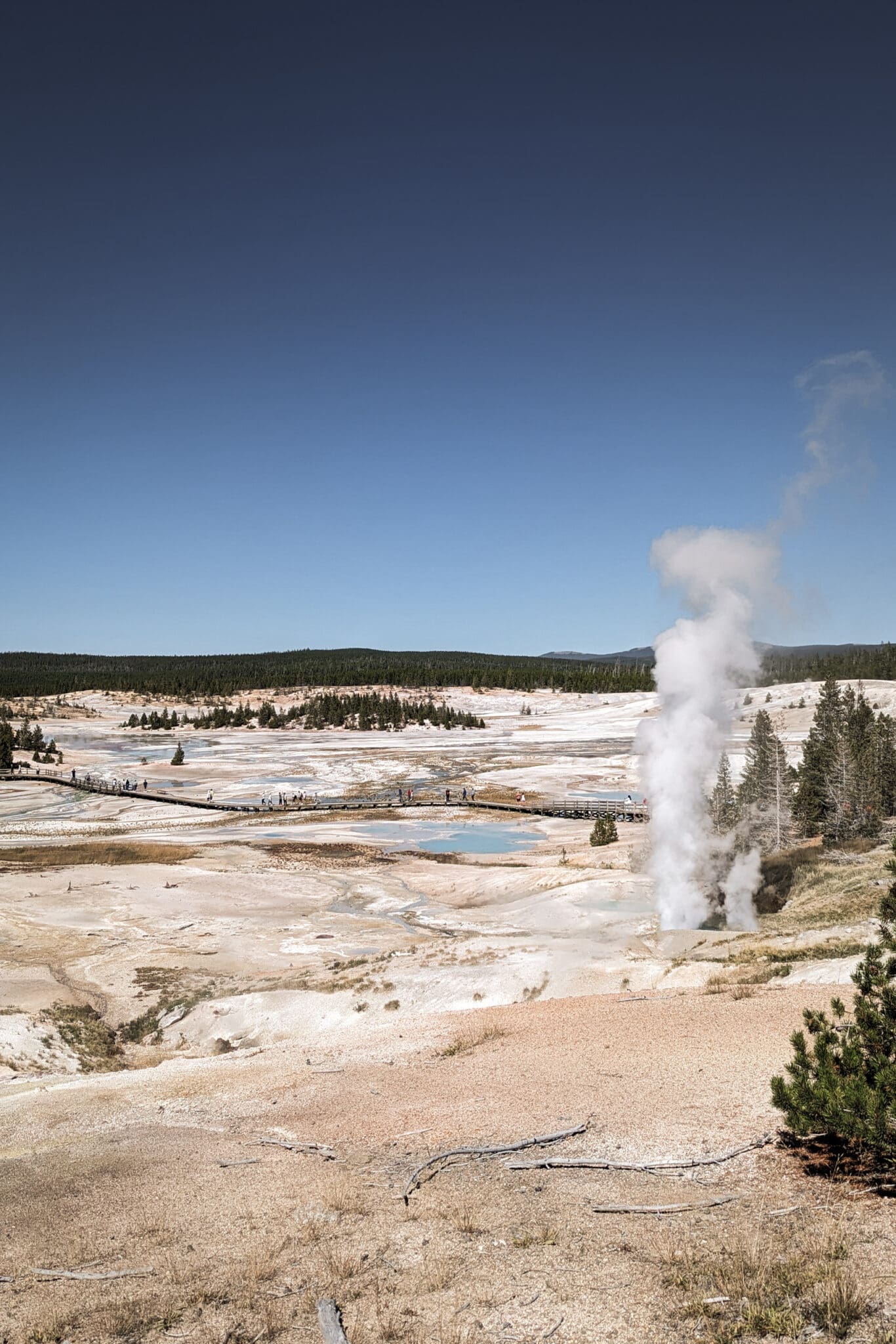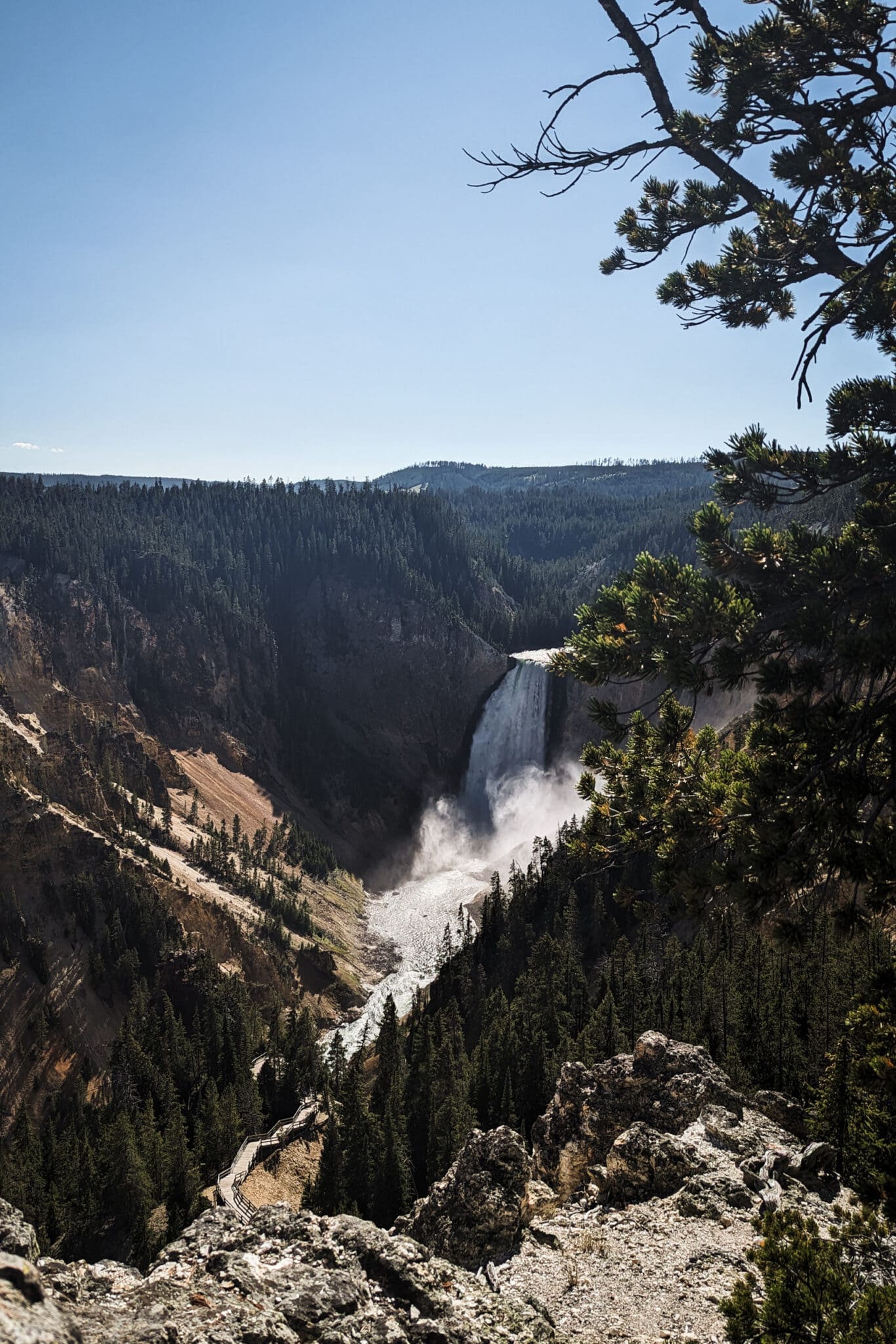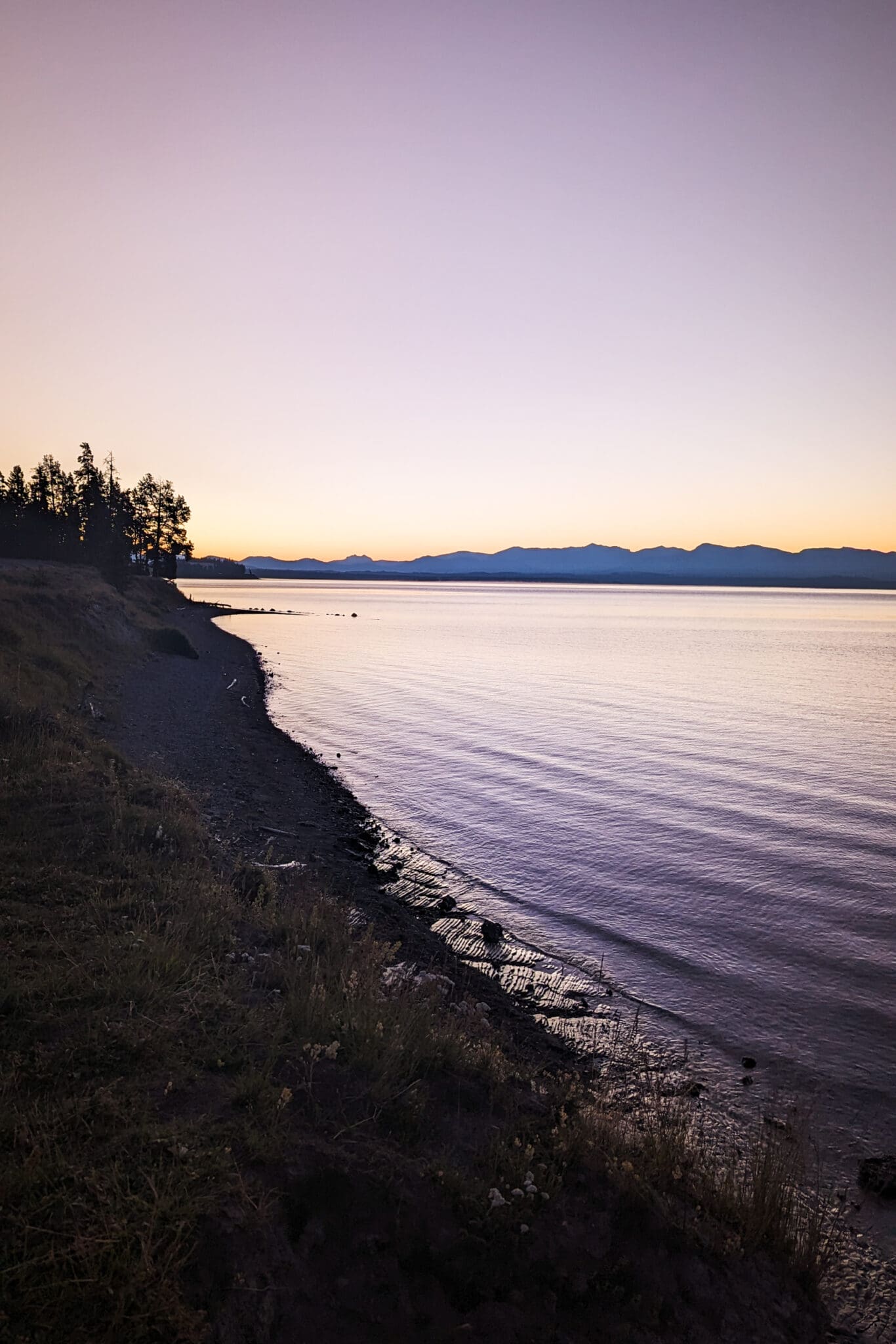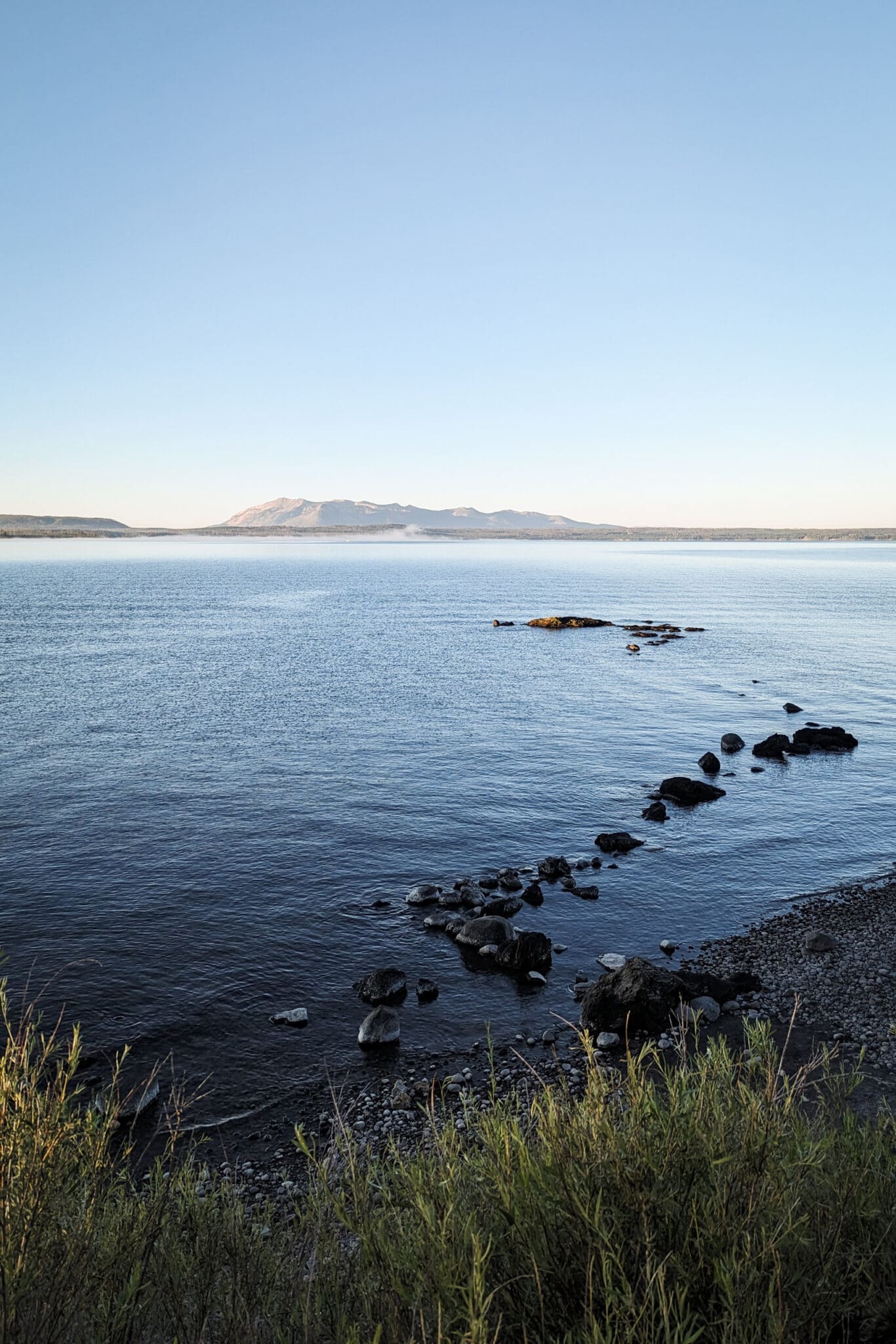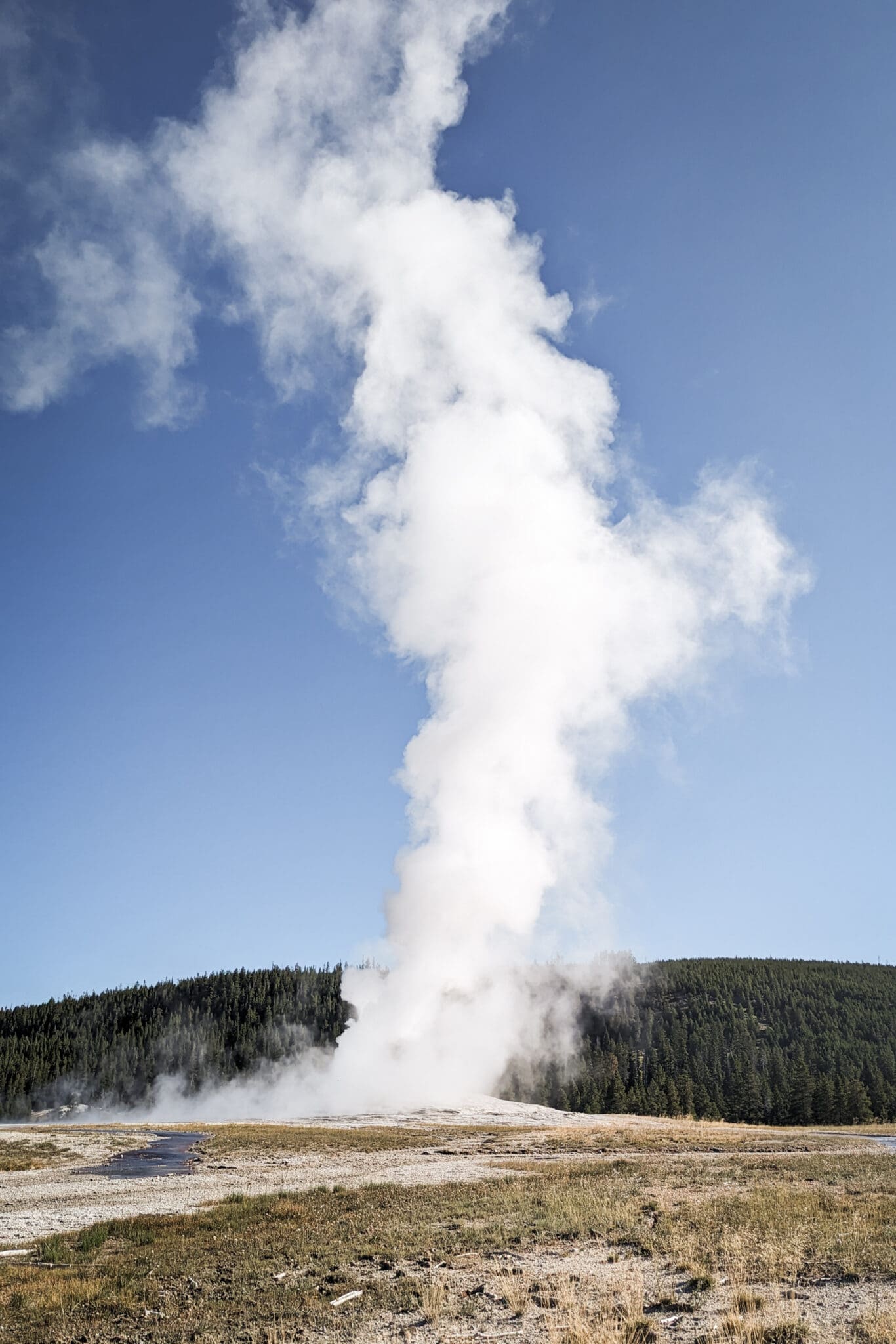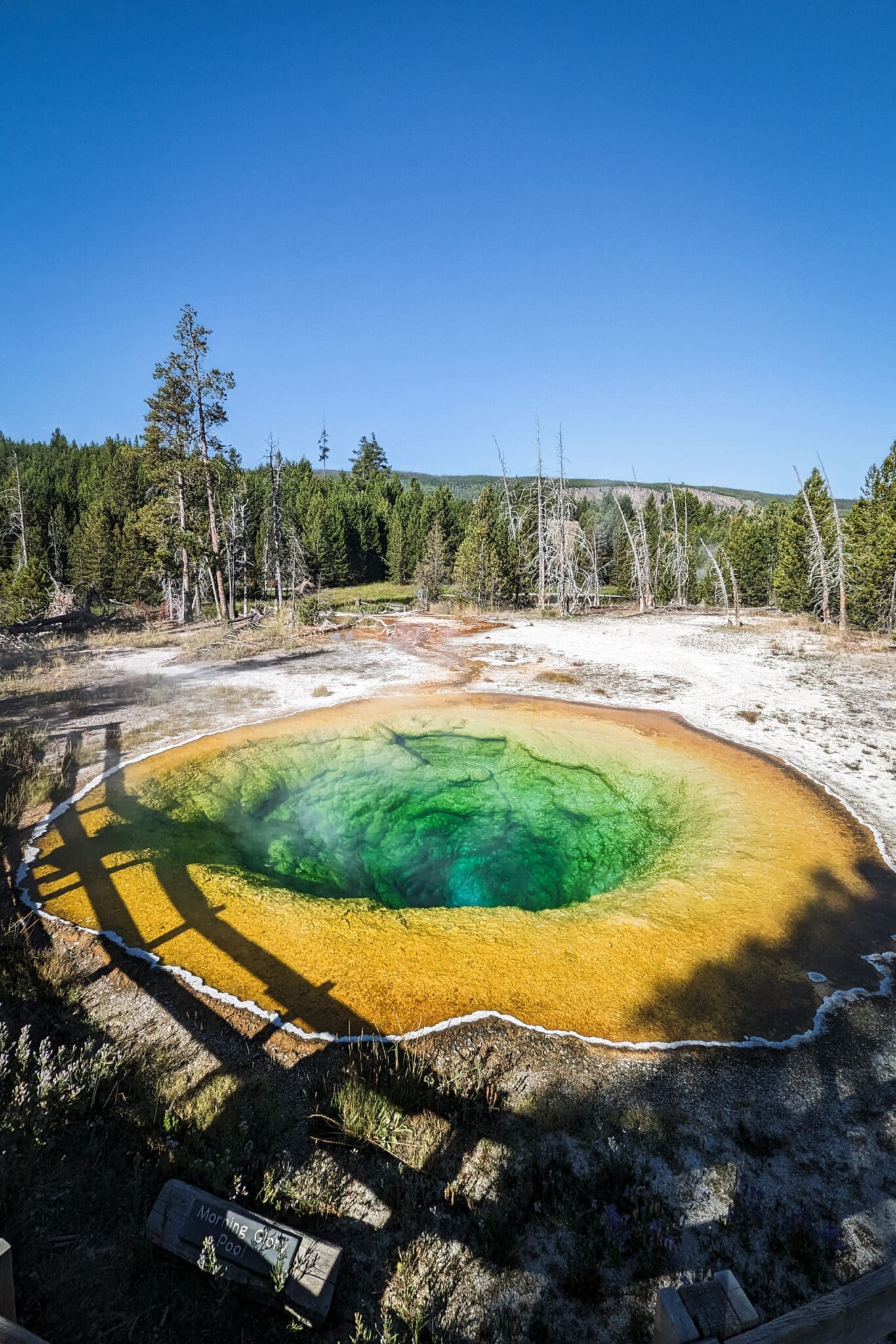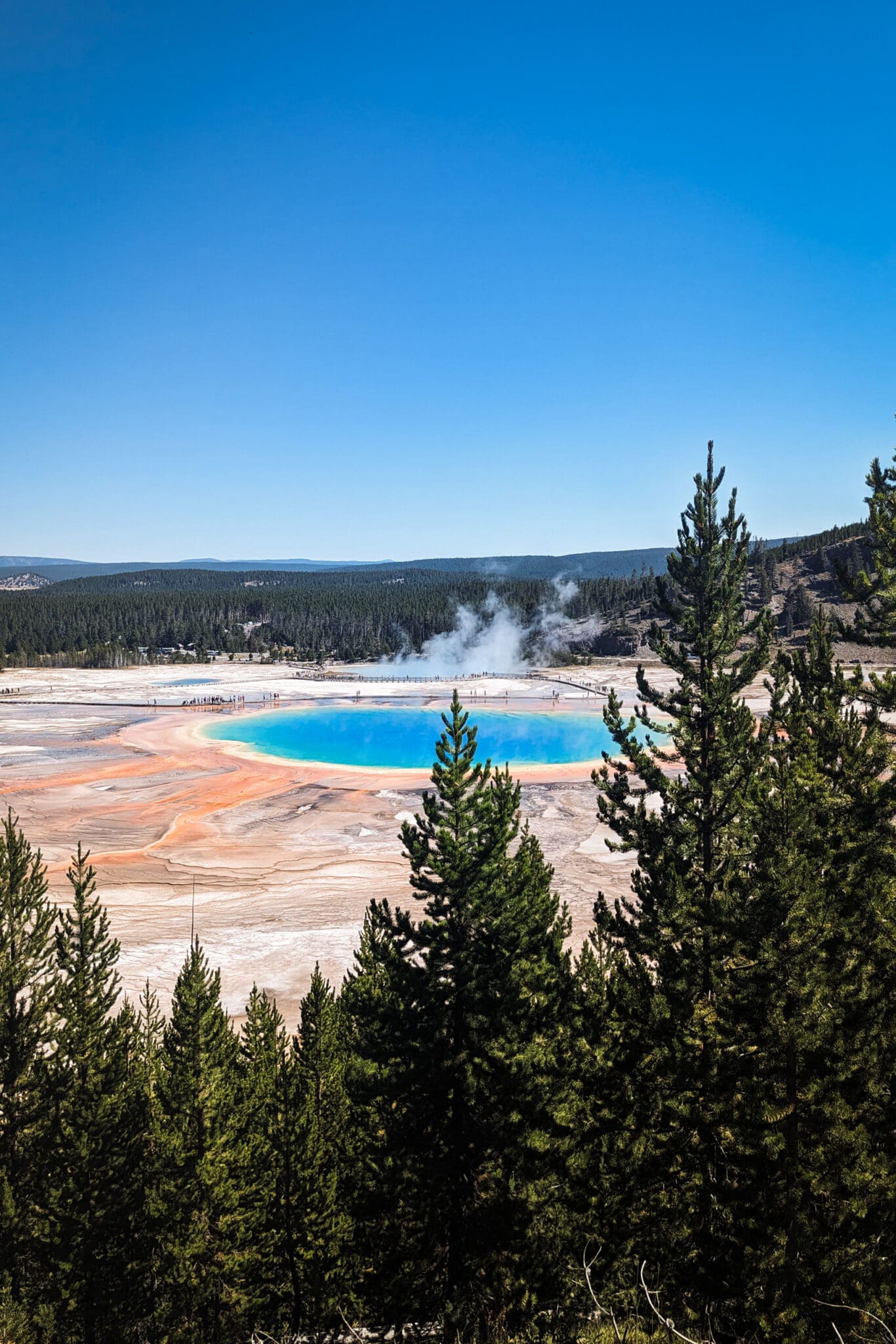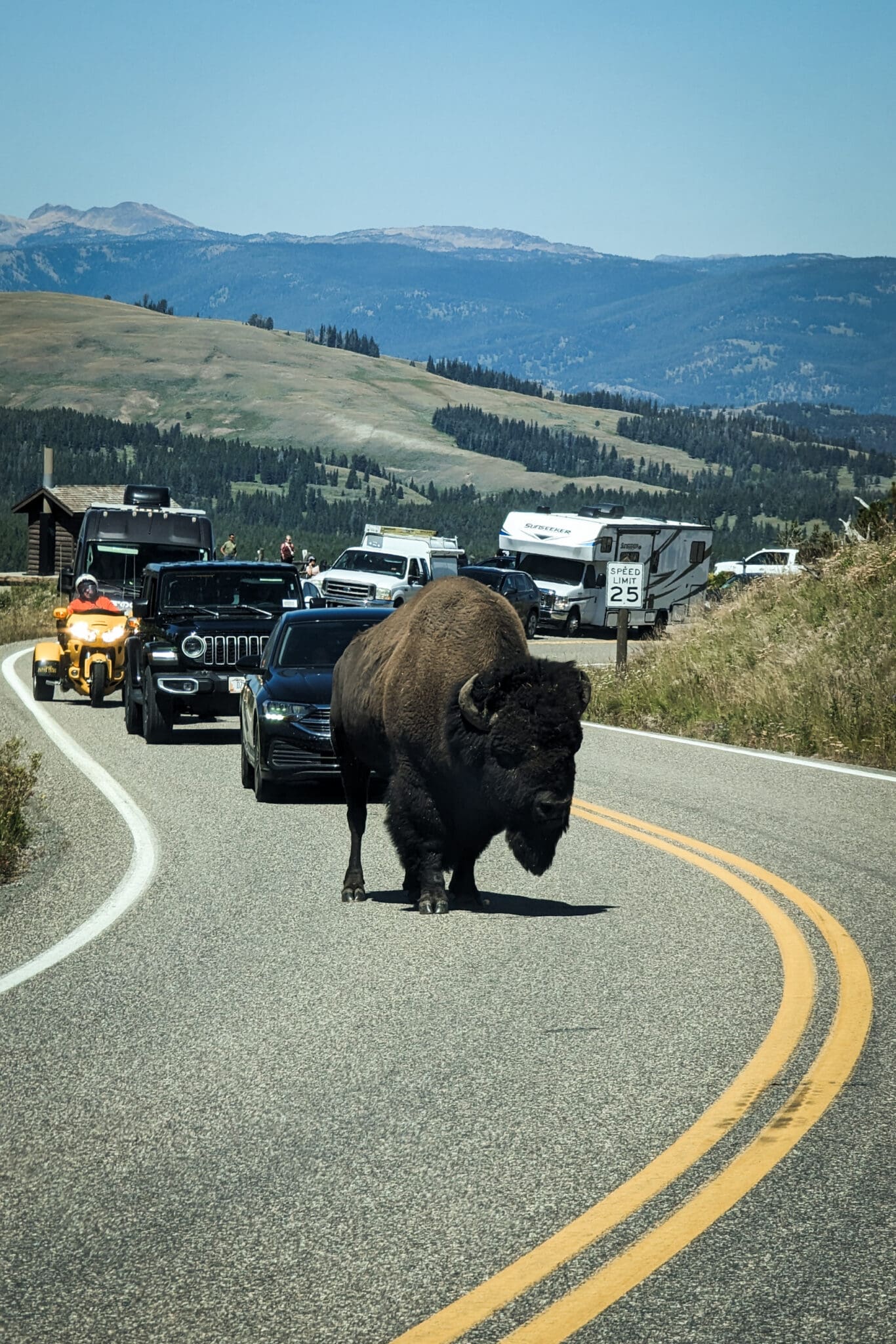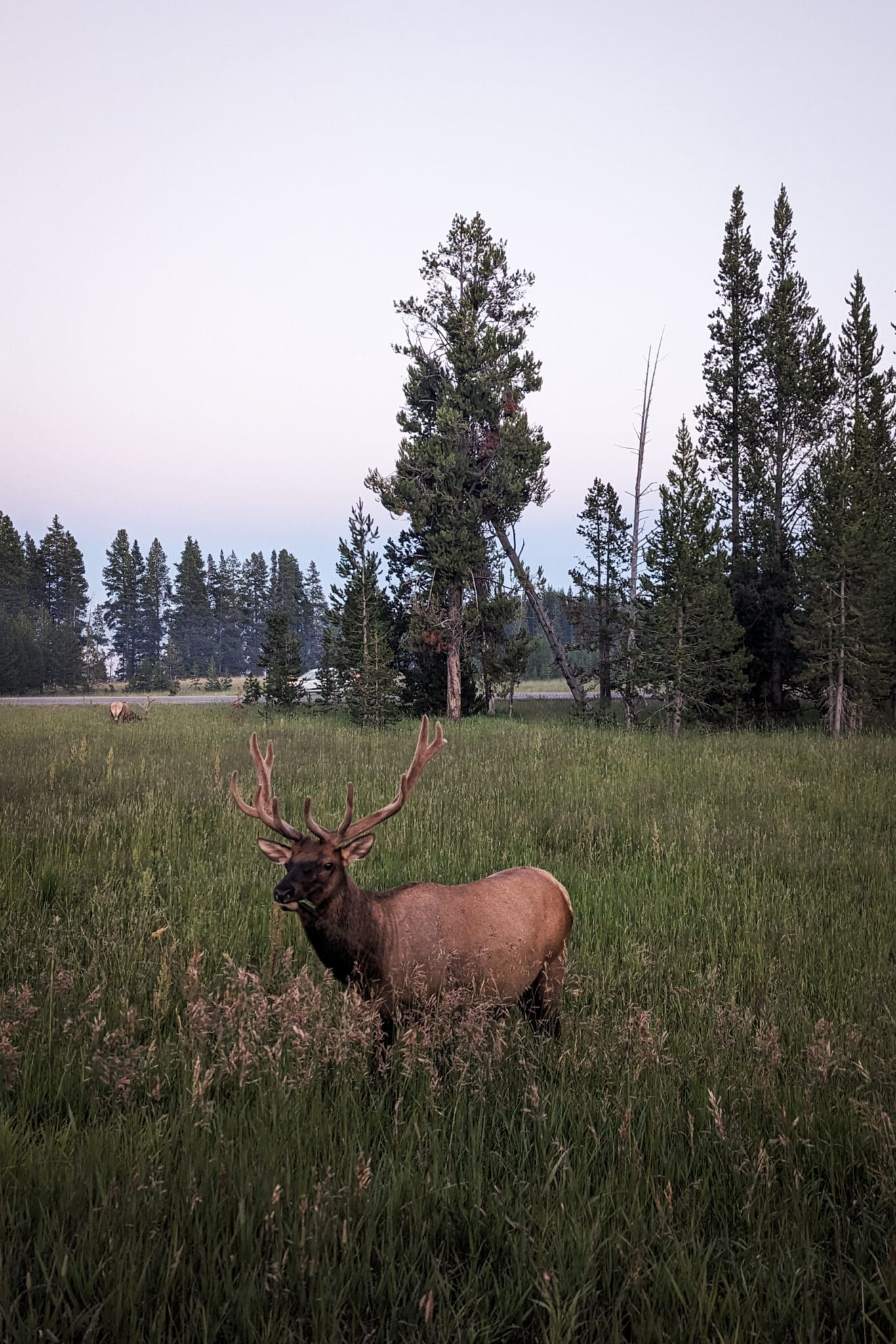 Day 5: Grand Teton National Park
On the morning of day five, we woke up in Yellowstone National Park and made our way to Grand Teton National Park where we spent the day hiking and driving from lookout to lookout. Here are some highlights from Grand Teton:
Driving a loop along highway 191 and Teton Park Road, stopping at many lookouts
A quick walk at Mormon Row
A hike to Taggart Lake, plus a quick dip in the water to cool down
Jenny Lake
A drive to signal Mountain Summit
Walking around Jackson Hole and stopping for tea at Persephone Bakery
On our one night in Grand Teton National Park, we camped at Colter Bay Campground.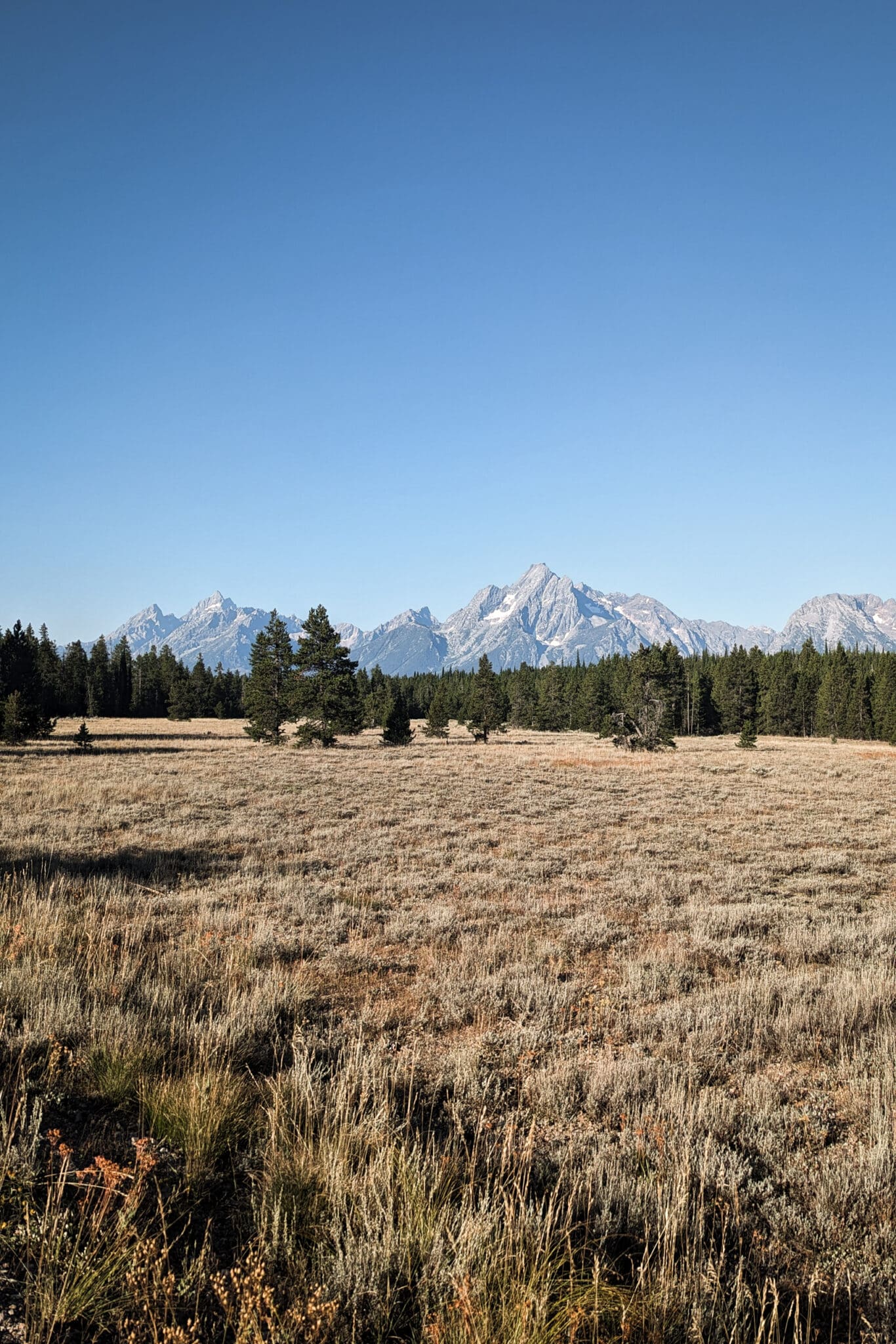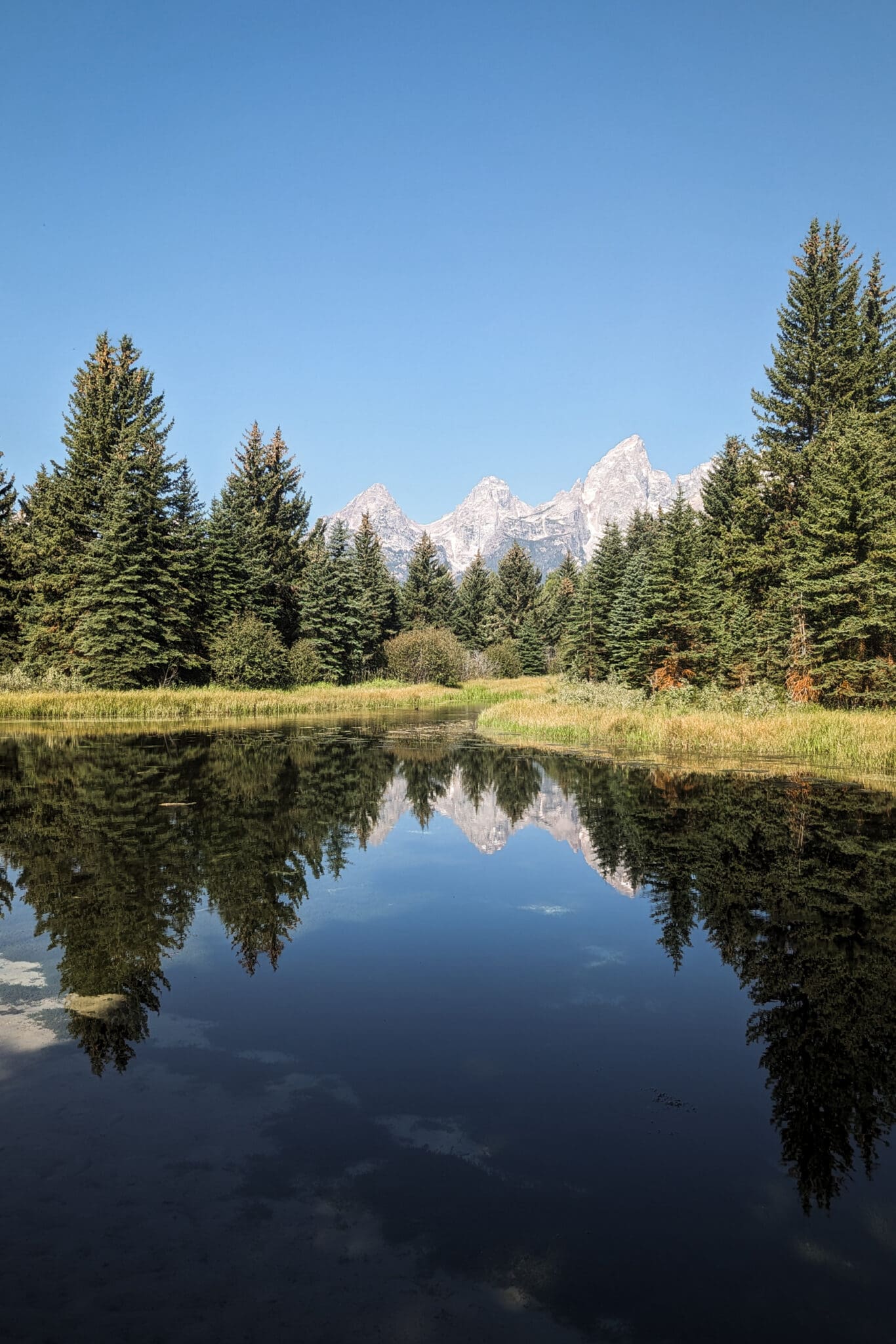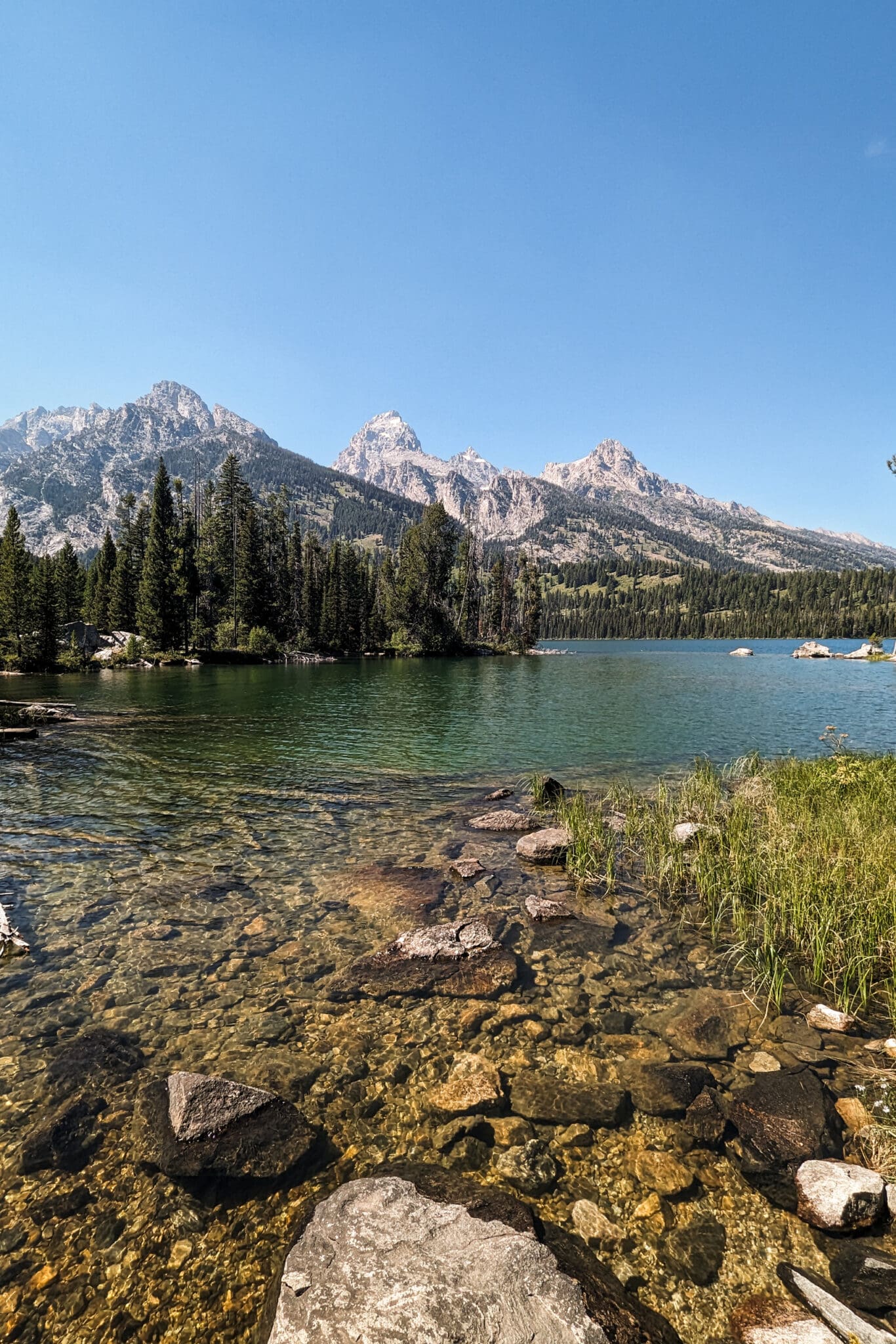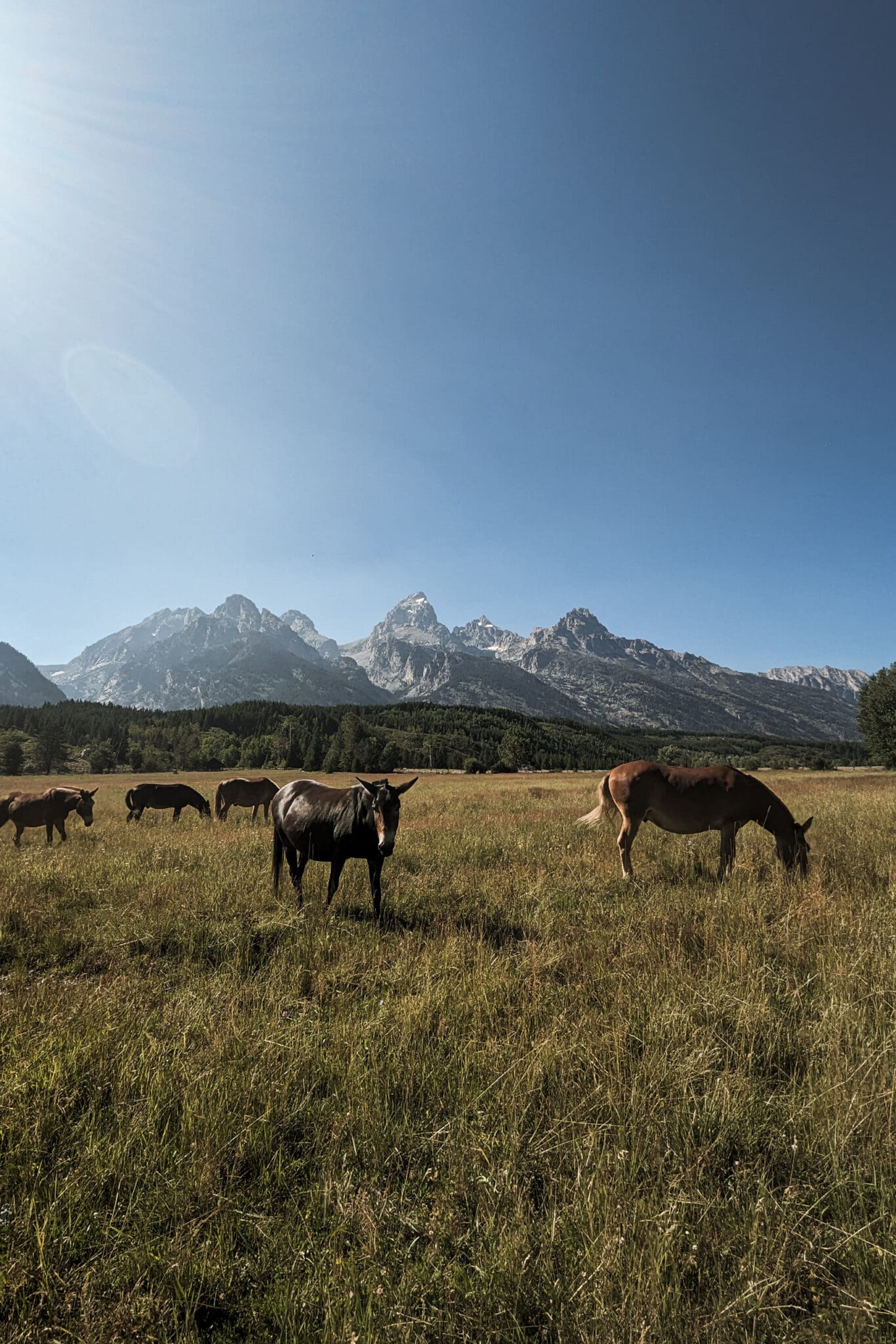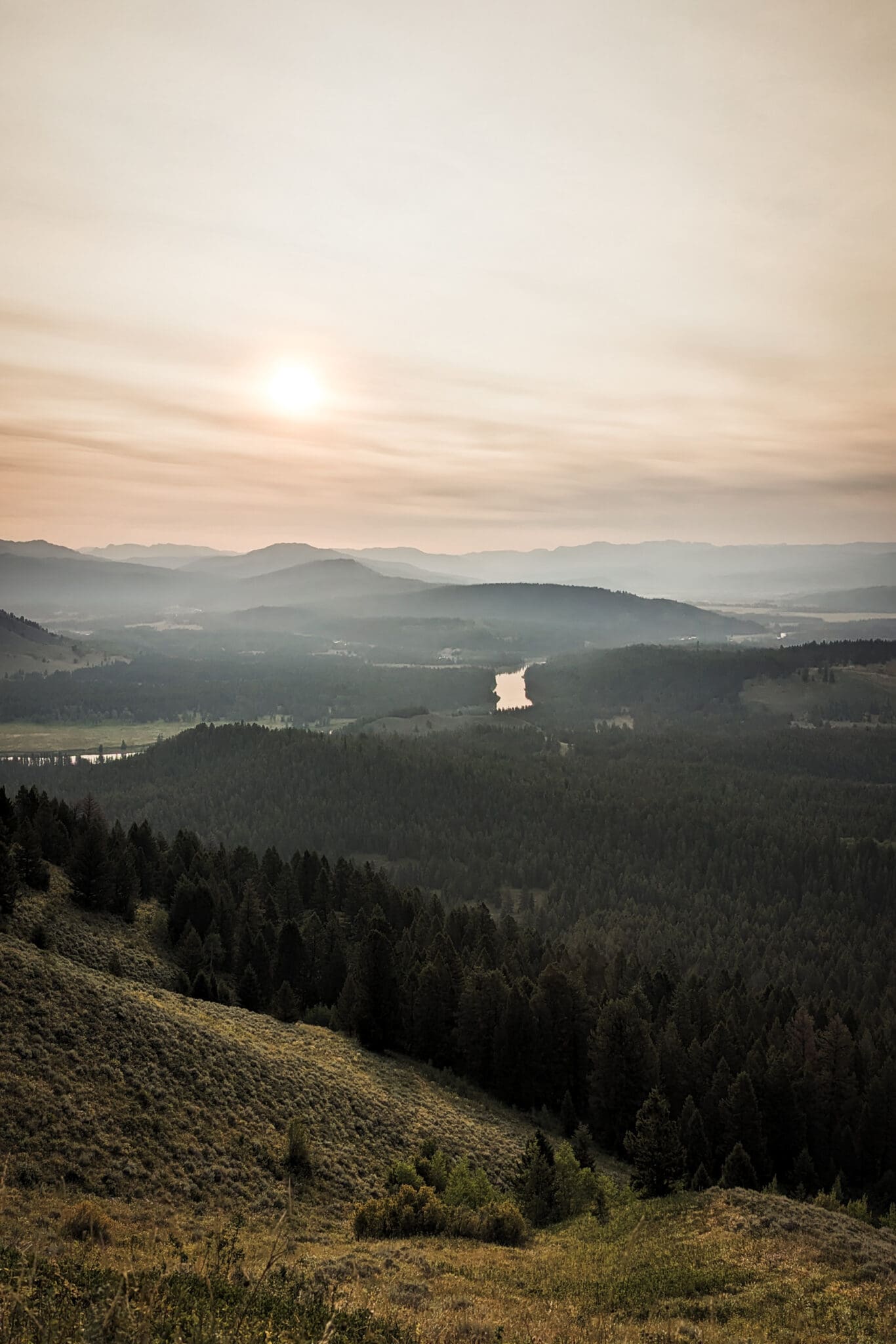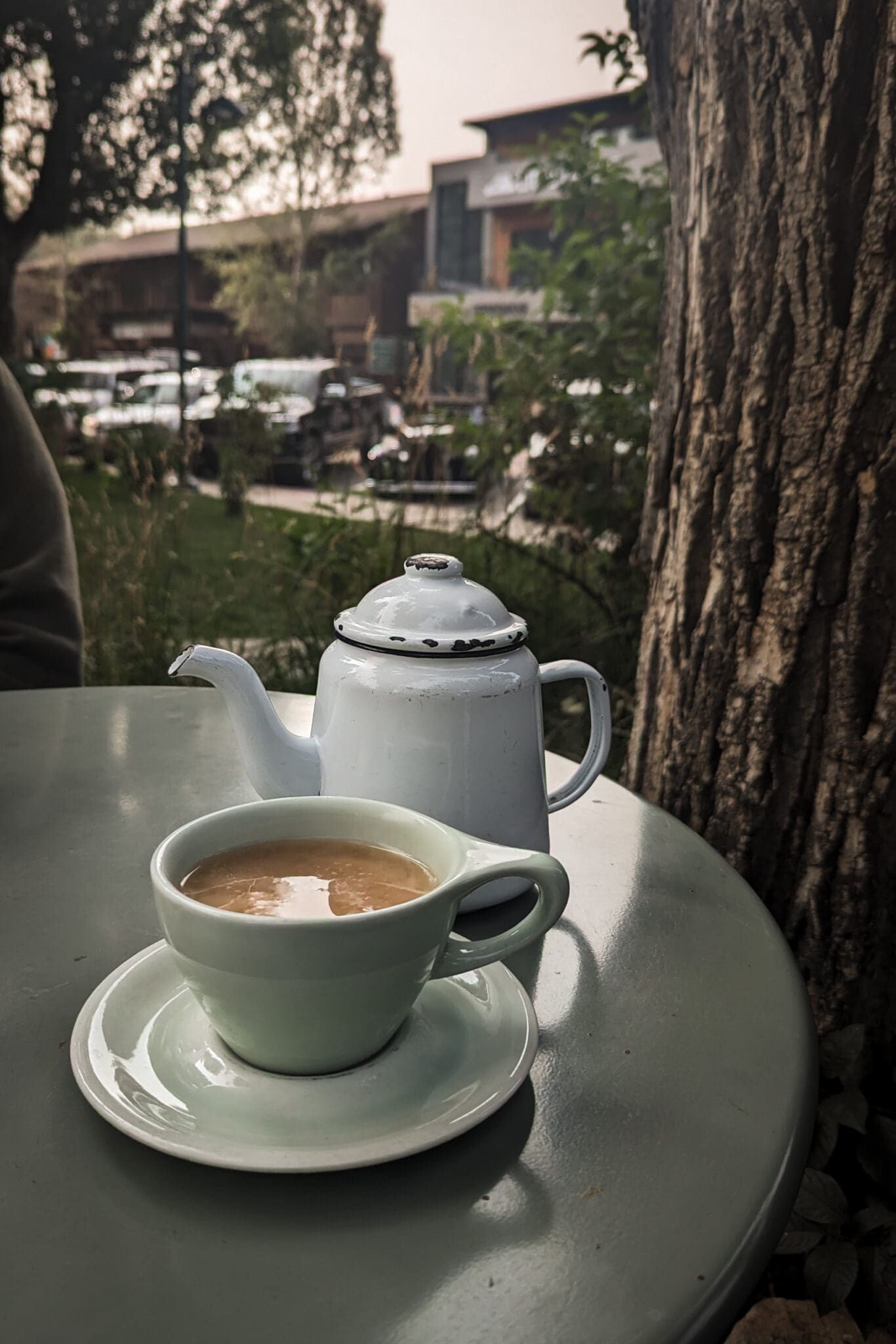 Day 6 and 7: Salt Lake City
On day 6, we spent a few extra hours in Grand Teton, stopping at a few extra lookouts before driving to Salt Lake City. We drove for 5 hours and arrived late in the afternoon to our first Airbnb of the road trip. This was a chance to sleep in a bed and get some much needed rest (and a shower) after camping for so long.
The next day was spent exploring the city. We walked around the city with stops at Capitol Hill, Temple Square (which was temporarily closed), lunch at Zest Kitchen and vegan ice cream at MONKEYWRENCH. In the afternoon, we drove Great Salt Lake State Park for a look at the lake. While it was worth it for a quick look, the smell was so awful and I couldn't stand to be there more than 5 minutes. Just be warned if you're ever visiting.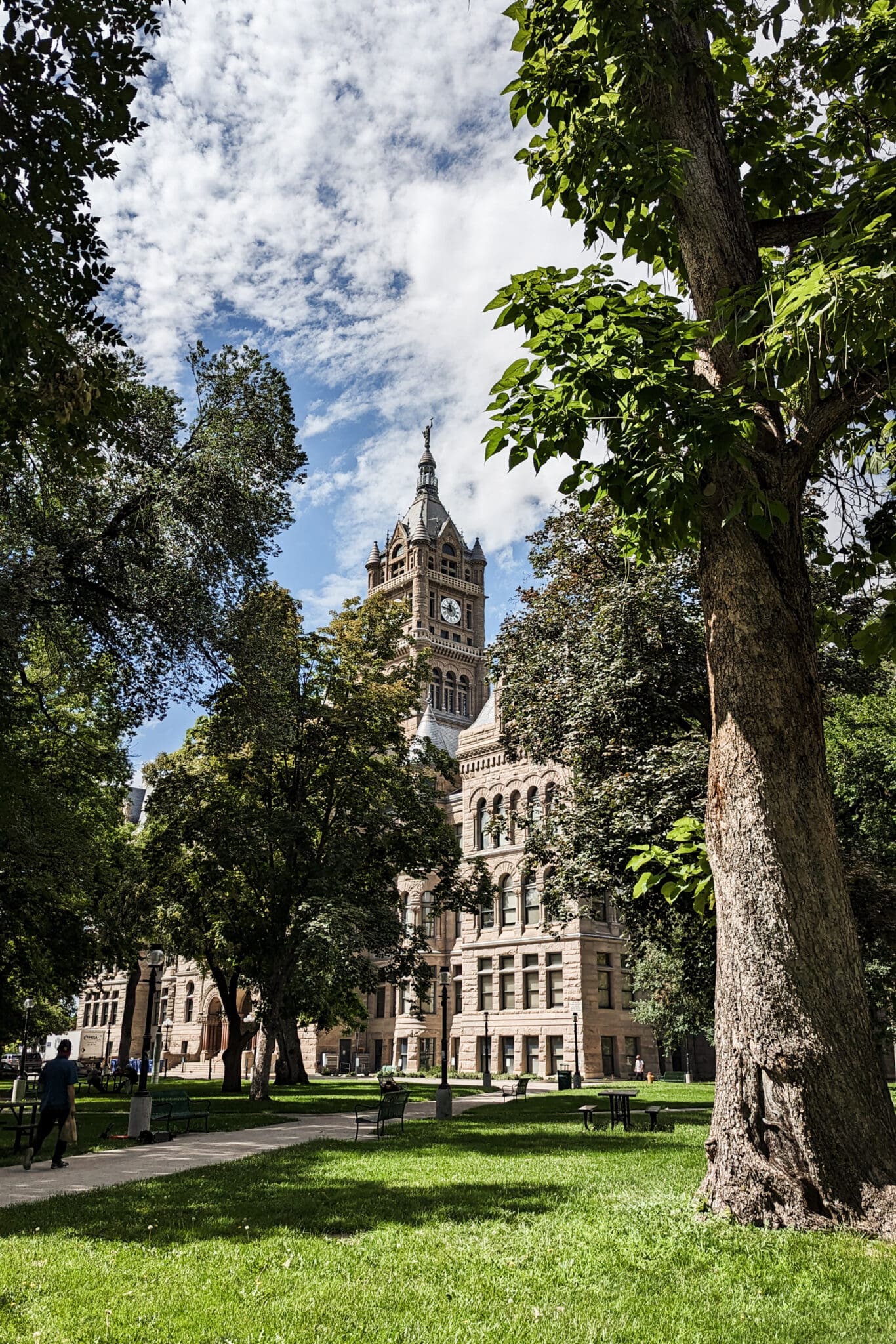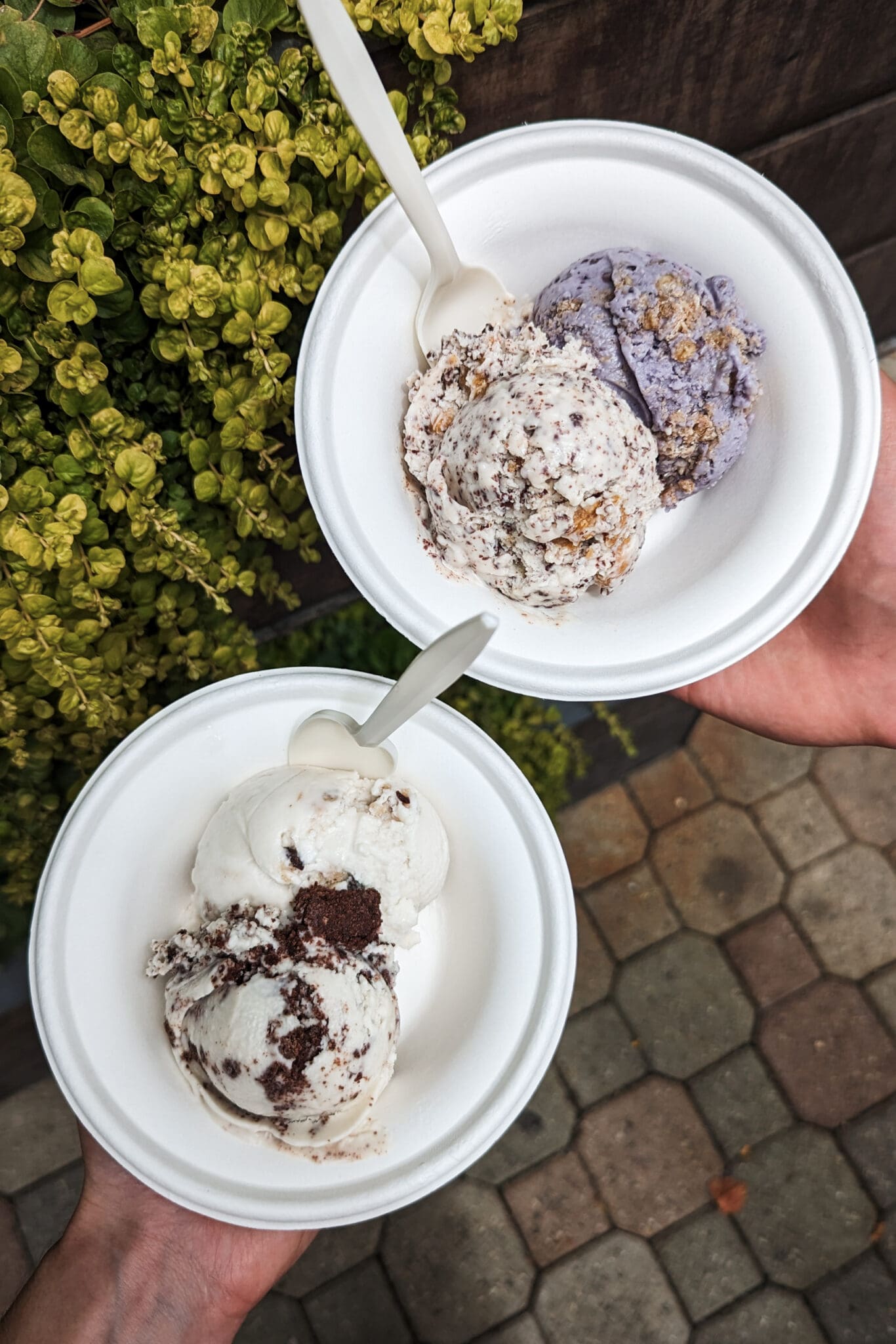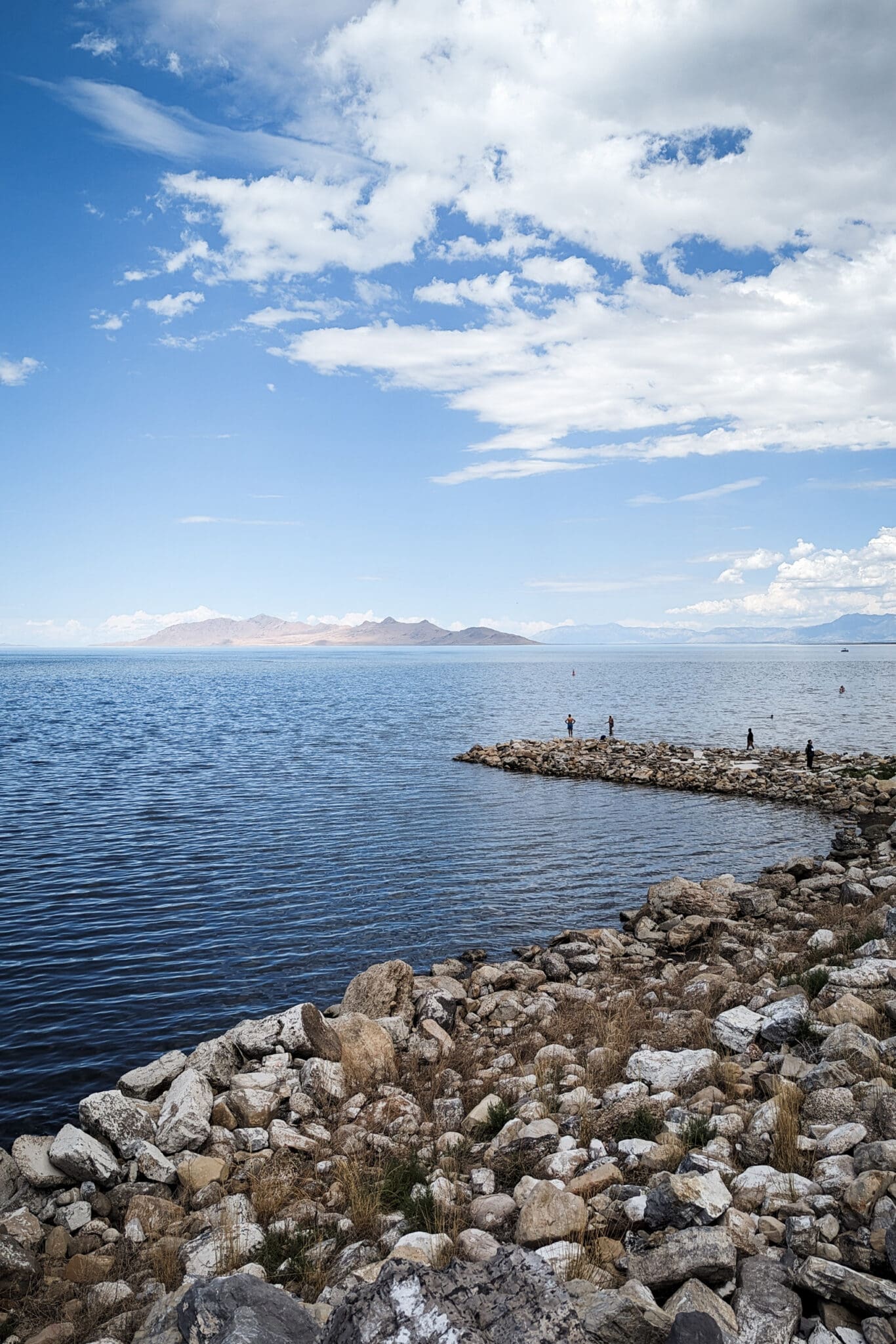 Day 8: Canyonlands and Arches National Parks
Our plans for this day were ambitious, so an early start was necessary. We woke up early in Salt Lake City and drove 4 hours to Canyonlands National Park. Here are some highlights from Canyonlands:
Shafer Canyon Overlook
A short hike to Mesa Arch
Green River Overlook
Buck Canyon Overlook
Grand View Point Overlook
We then did the short drive to Arches National Park (our favorite of the two). Here are some highlights:
A quick look at balanced Rock
Upper Delicate Arch Viewpoint (The temperatures were near 40°C and we had more hiking planned, so we decided to skip the hike to Delicate Arch).
A quick hike to Sand Dune Arch
Hiking part of Devil's Garden, up to Landscape Arch and back
We then drove to our campground in Colorado National Monument, Grand Junction.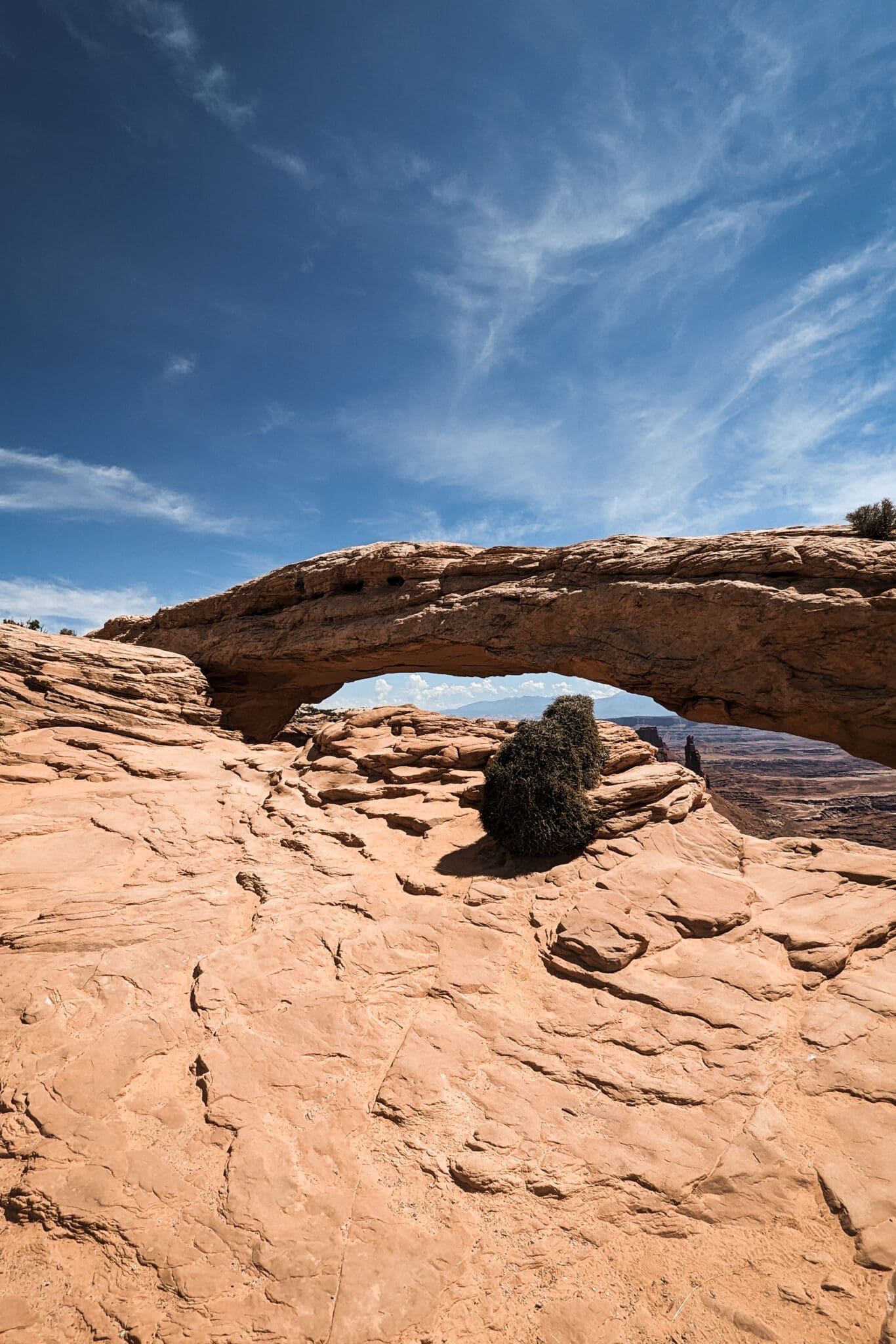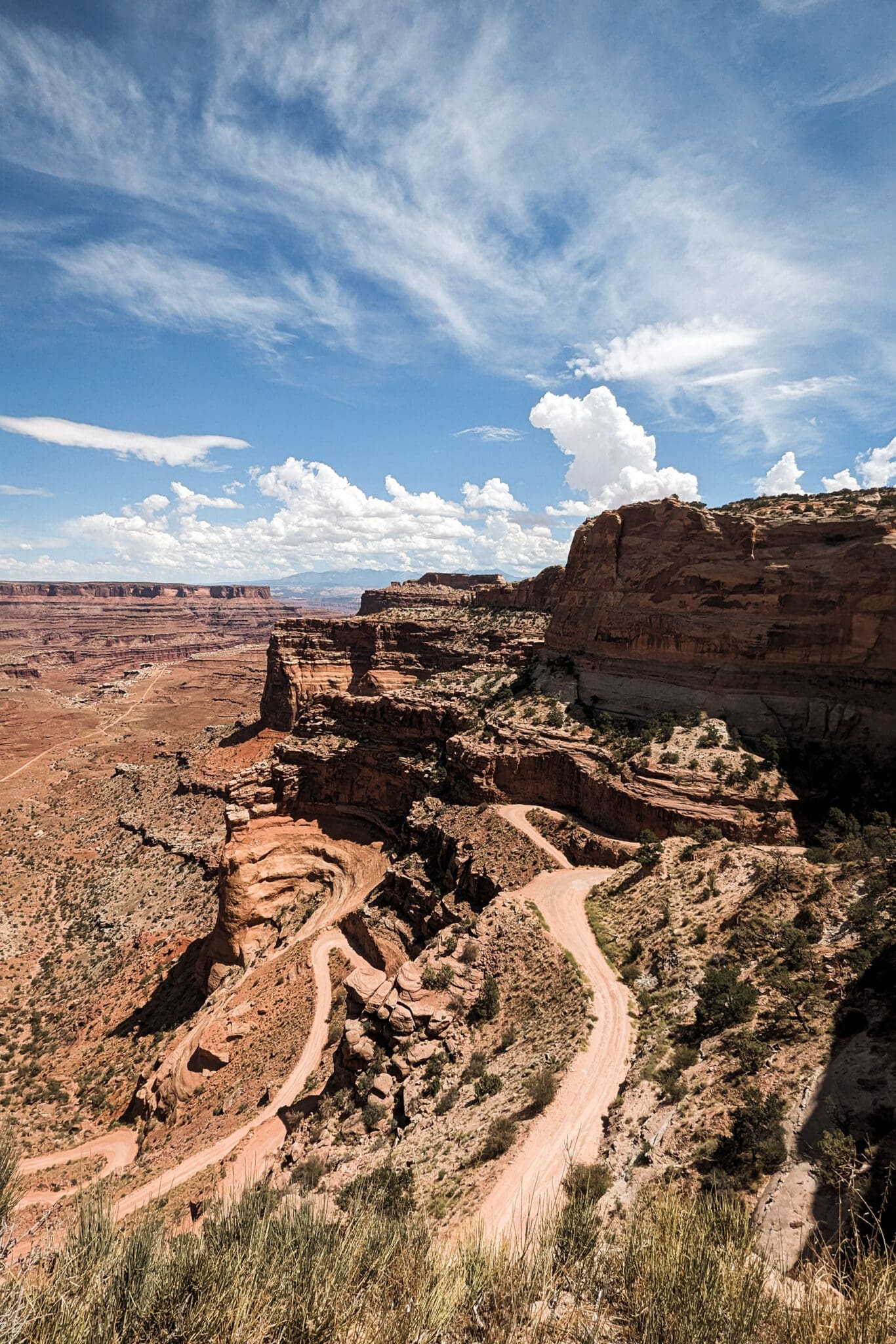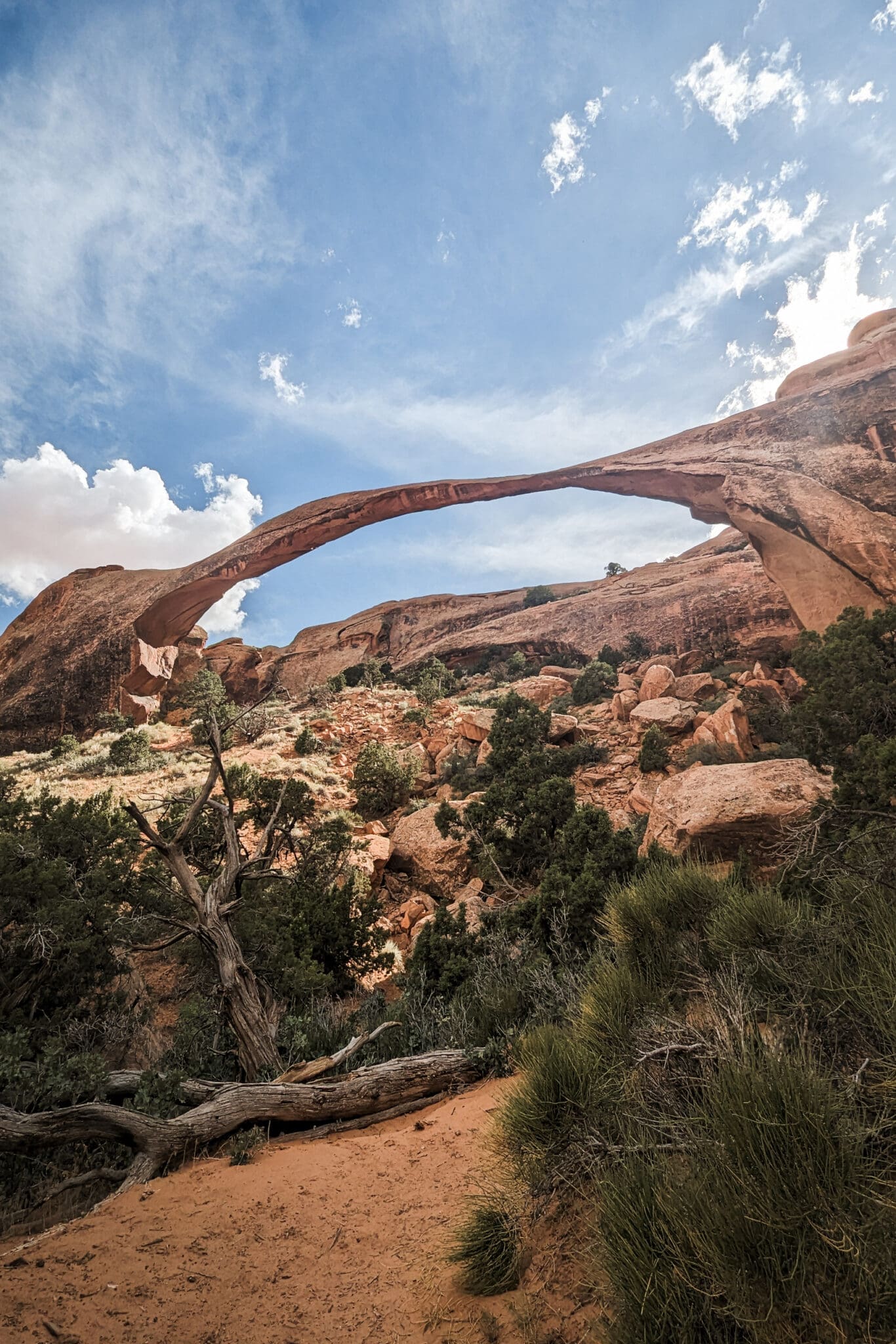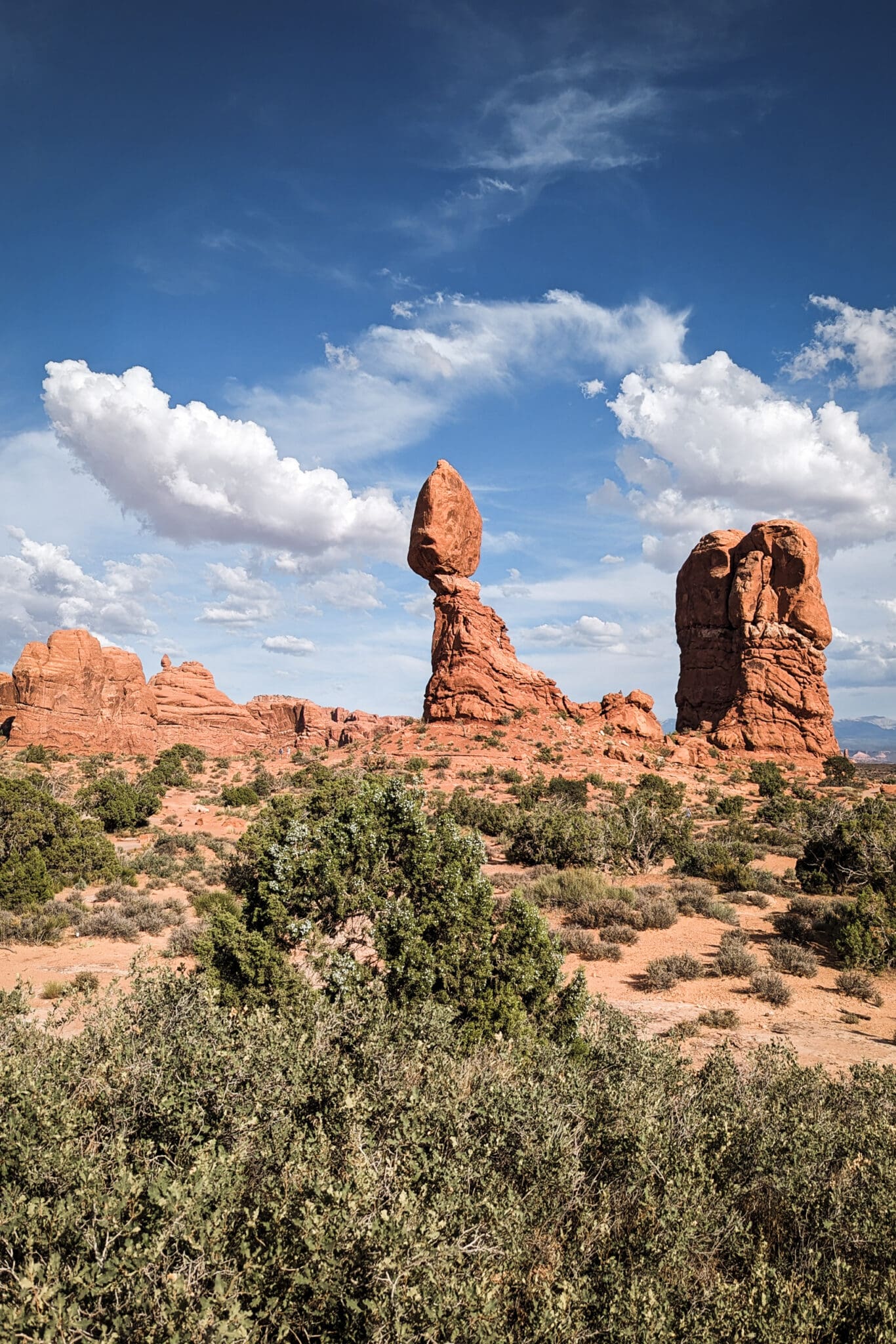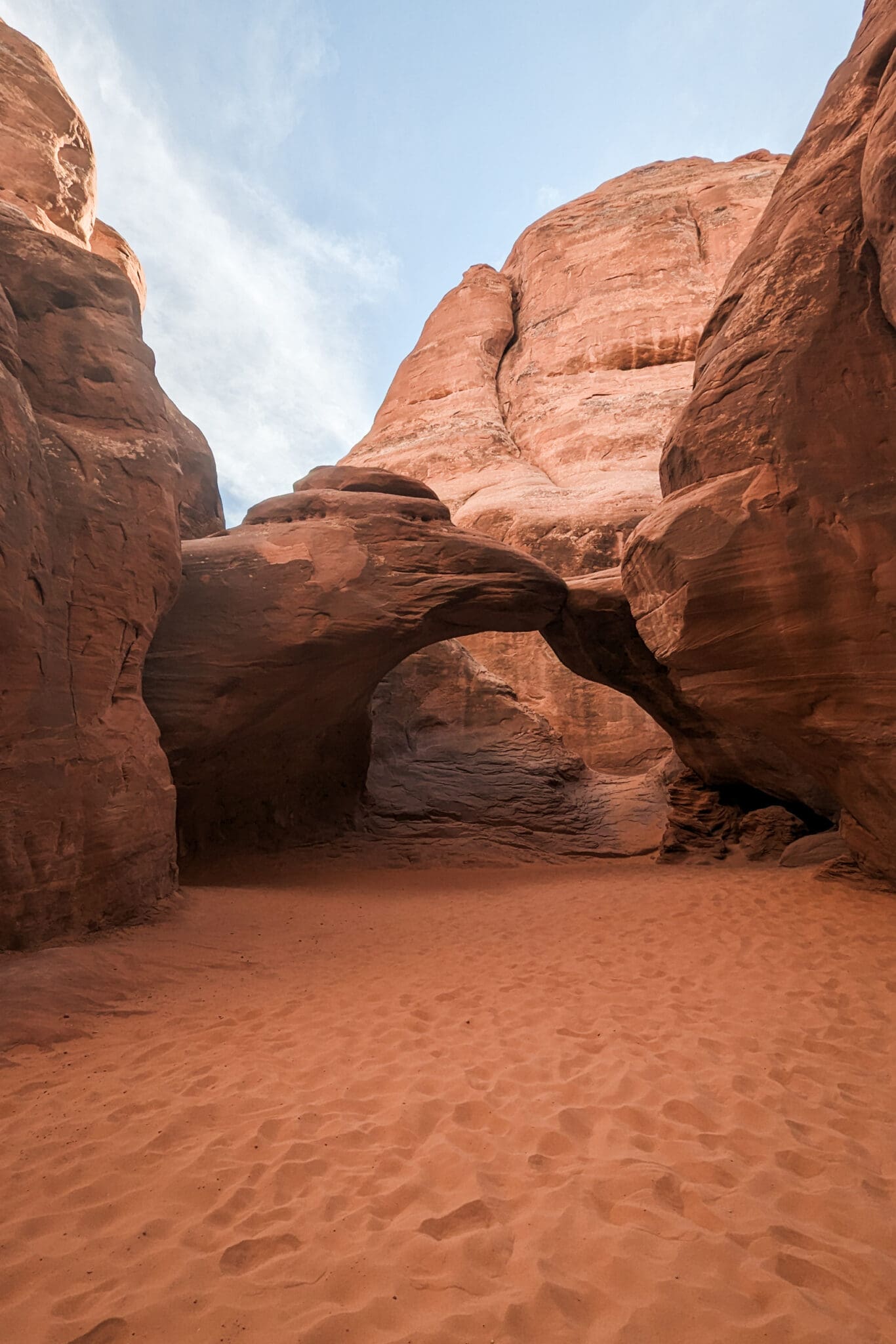 Day 9 to 11: Colorado
On day nine, we woke up in Grand Junction and drove all the way to Estes Park, where we stayed for three nights with family. Our first day was spent driving through the mountains with a quick stop in Aspen and Vail.
During our stay in Estes Park, we spent one afternoon driving through Rocky National Park (up to the summit of Trail Ridge Road). Another day was spent in Denver where we ate lunch at City O' City and The Cake Bar (that second one was incredible). We also stopped at Tattered Cover Book Store in the afternoon.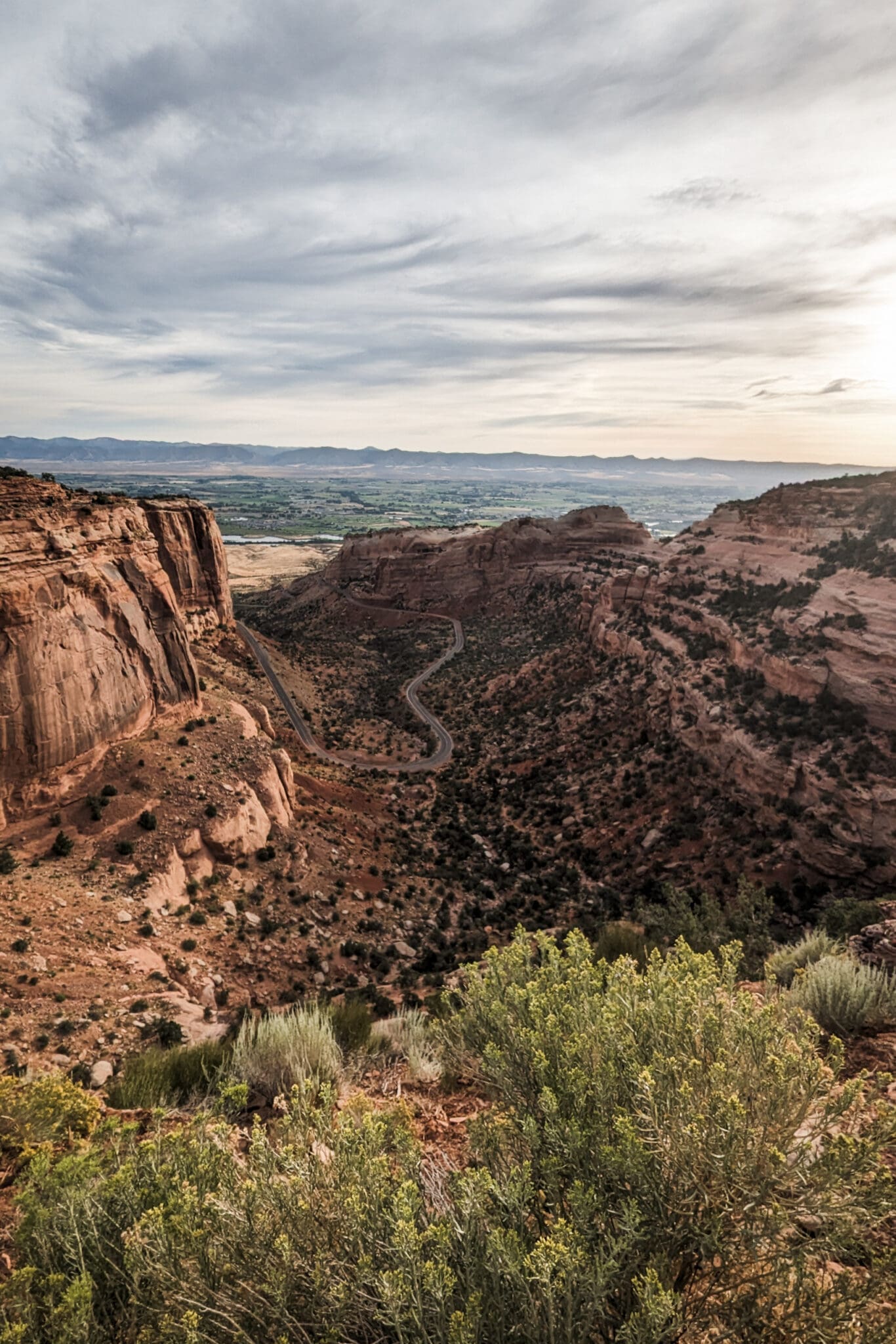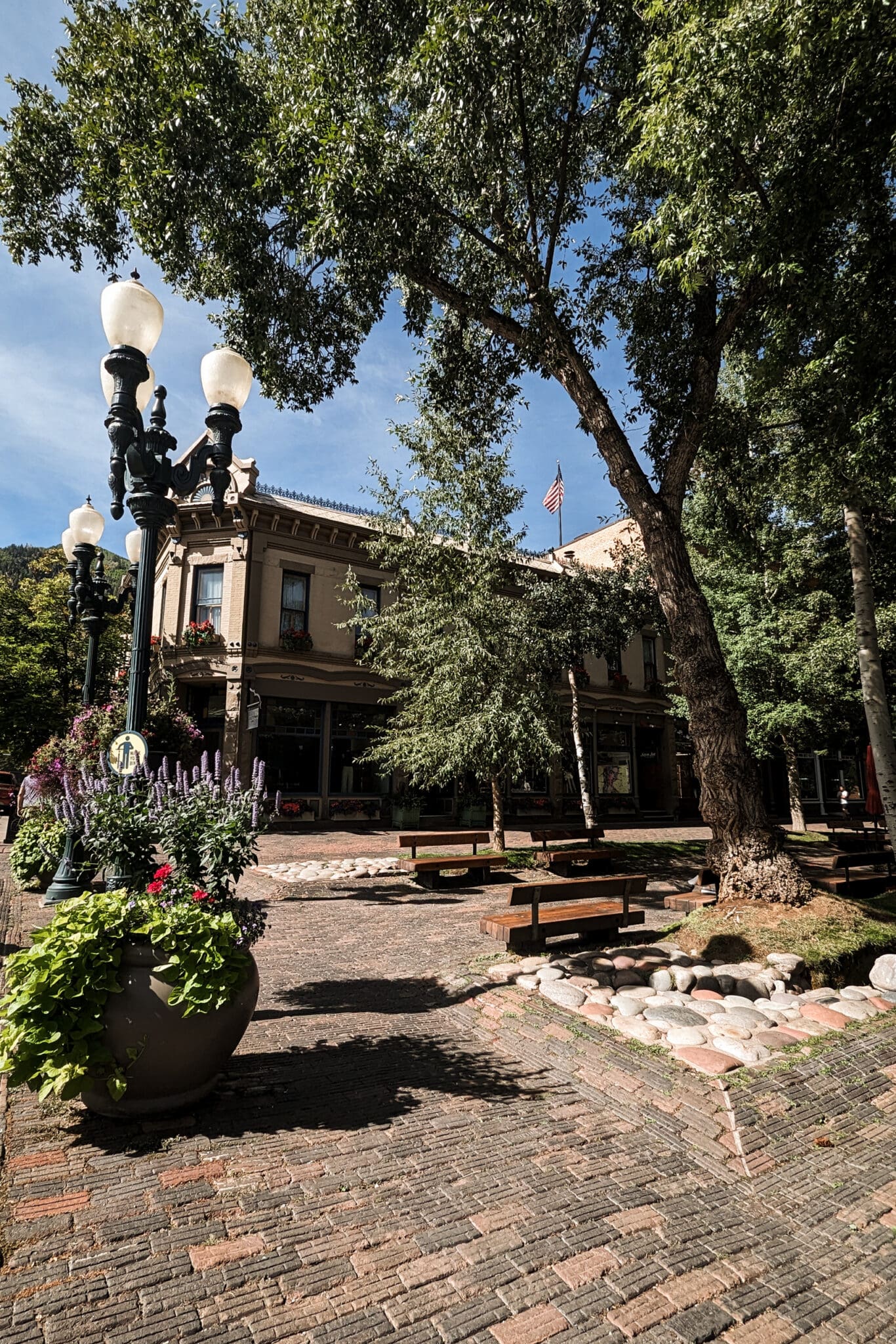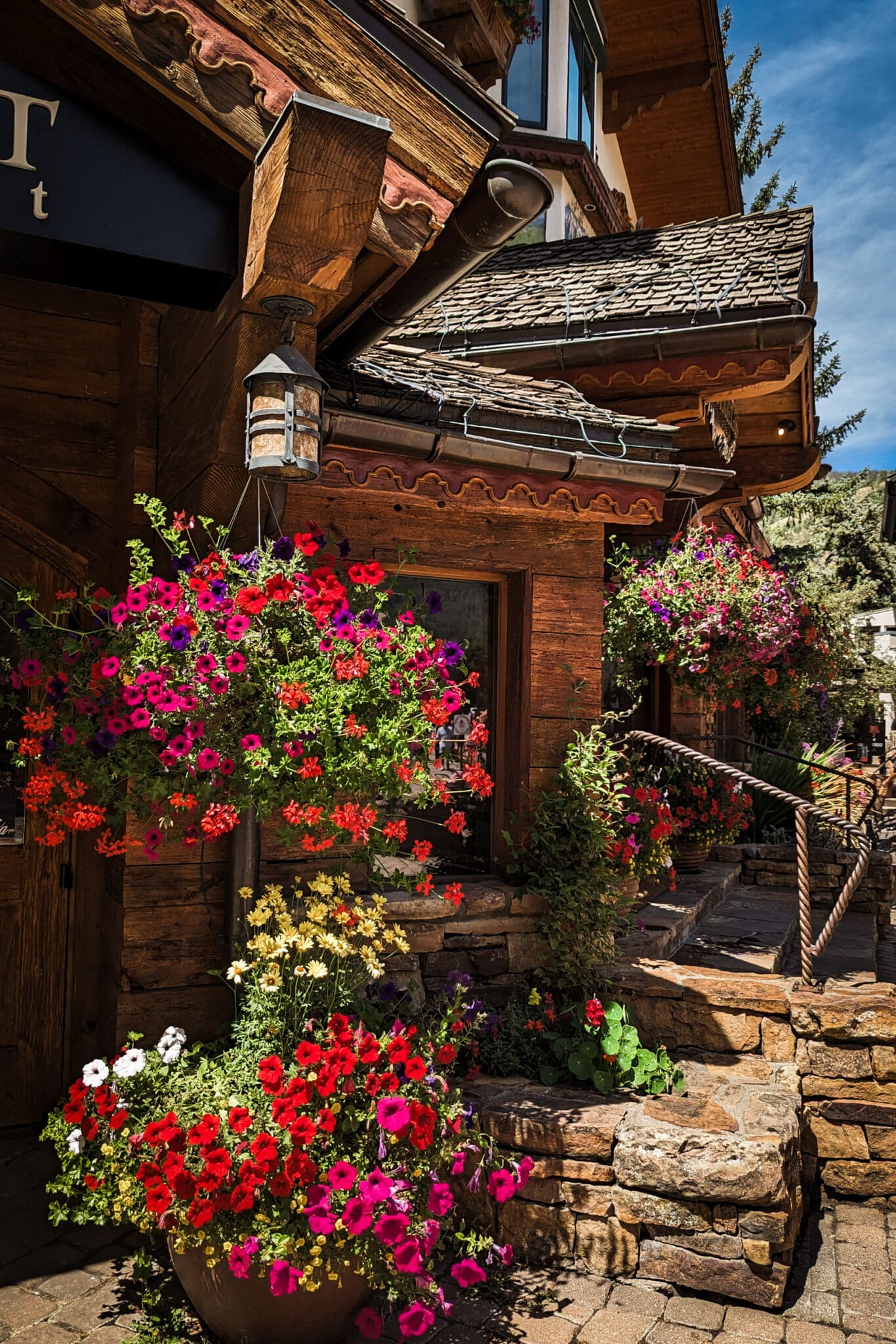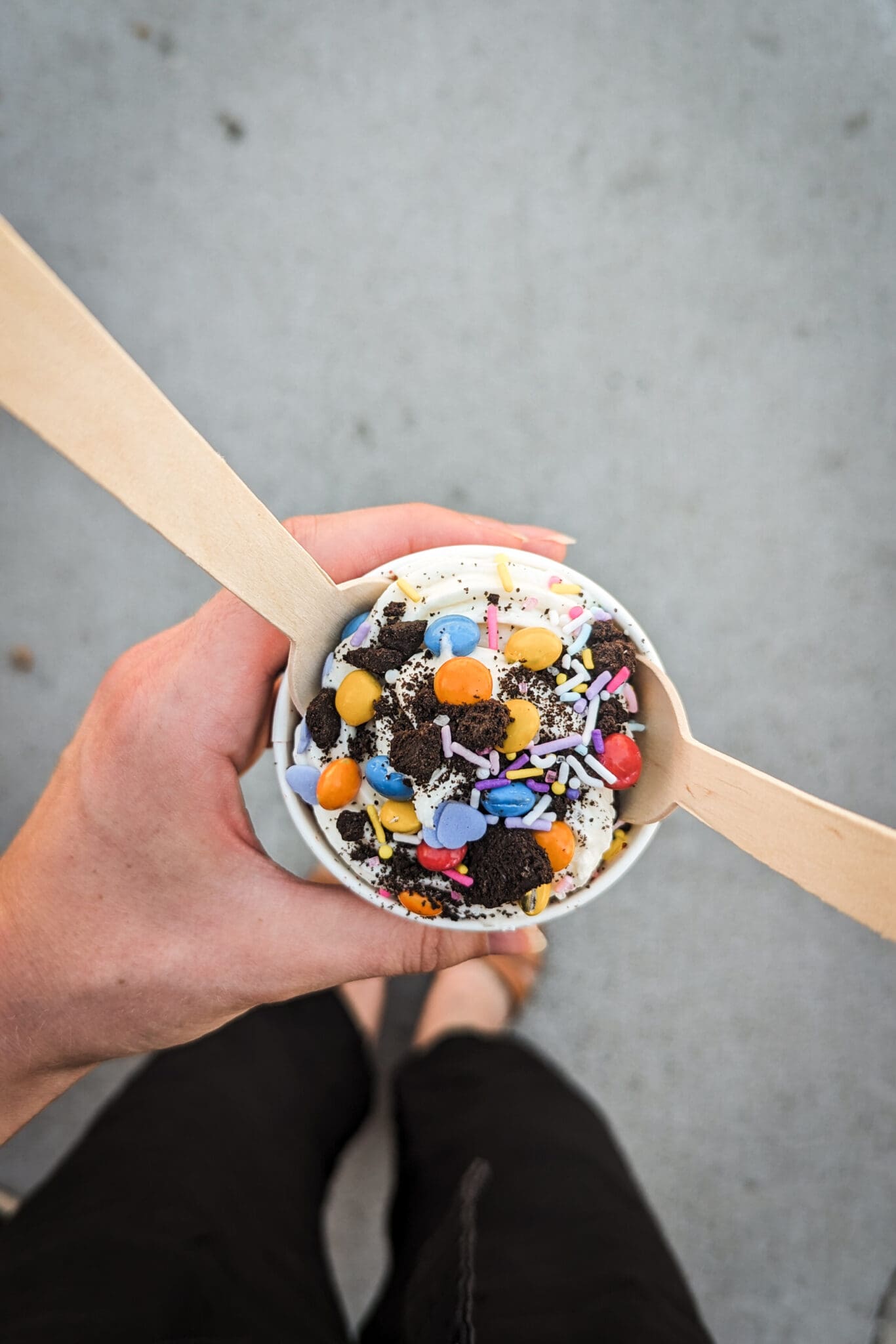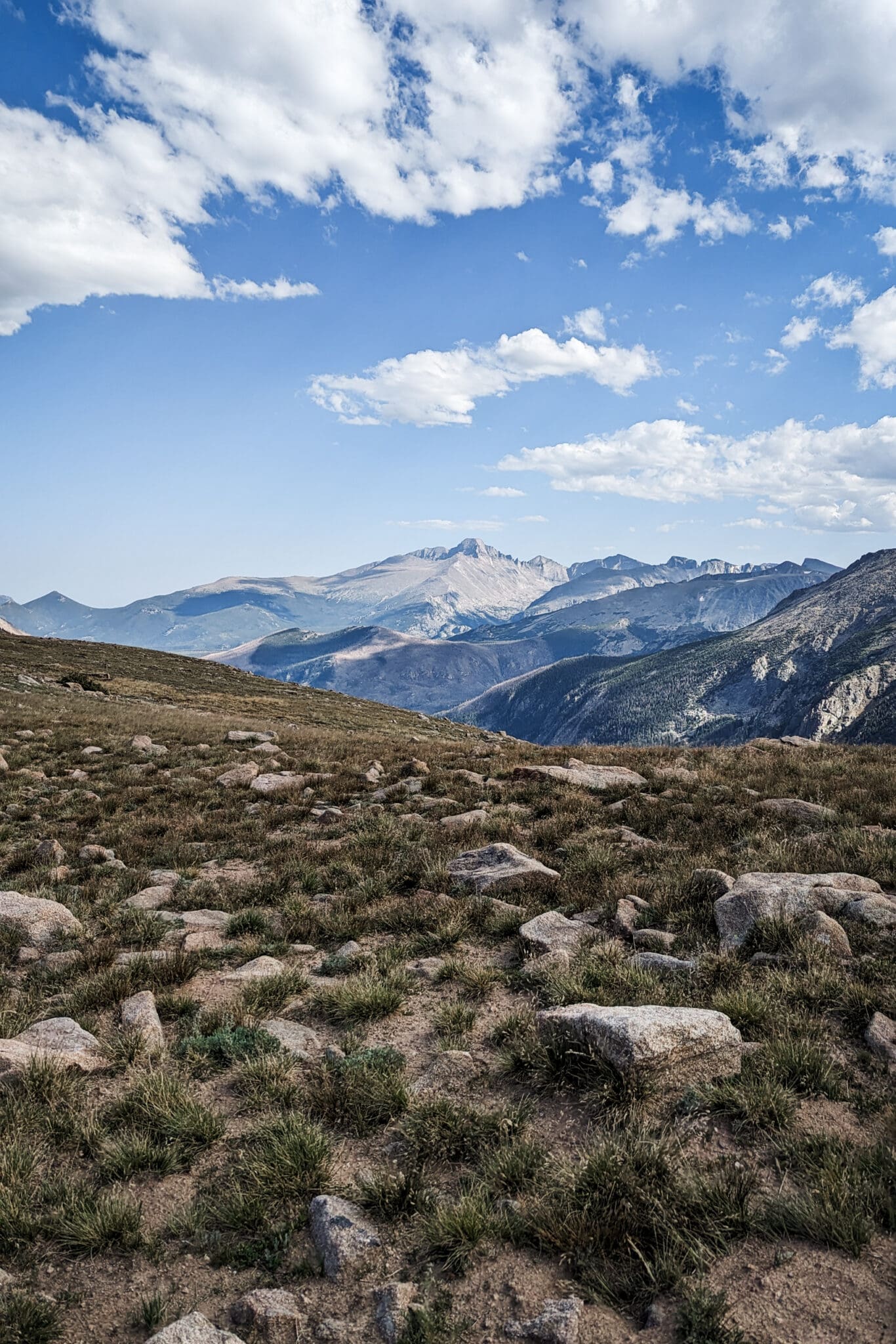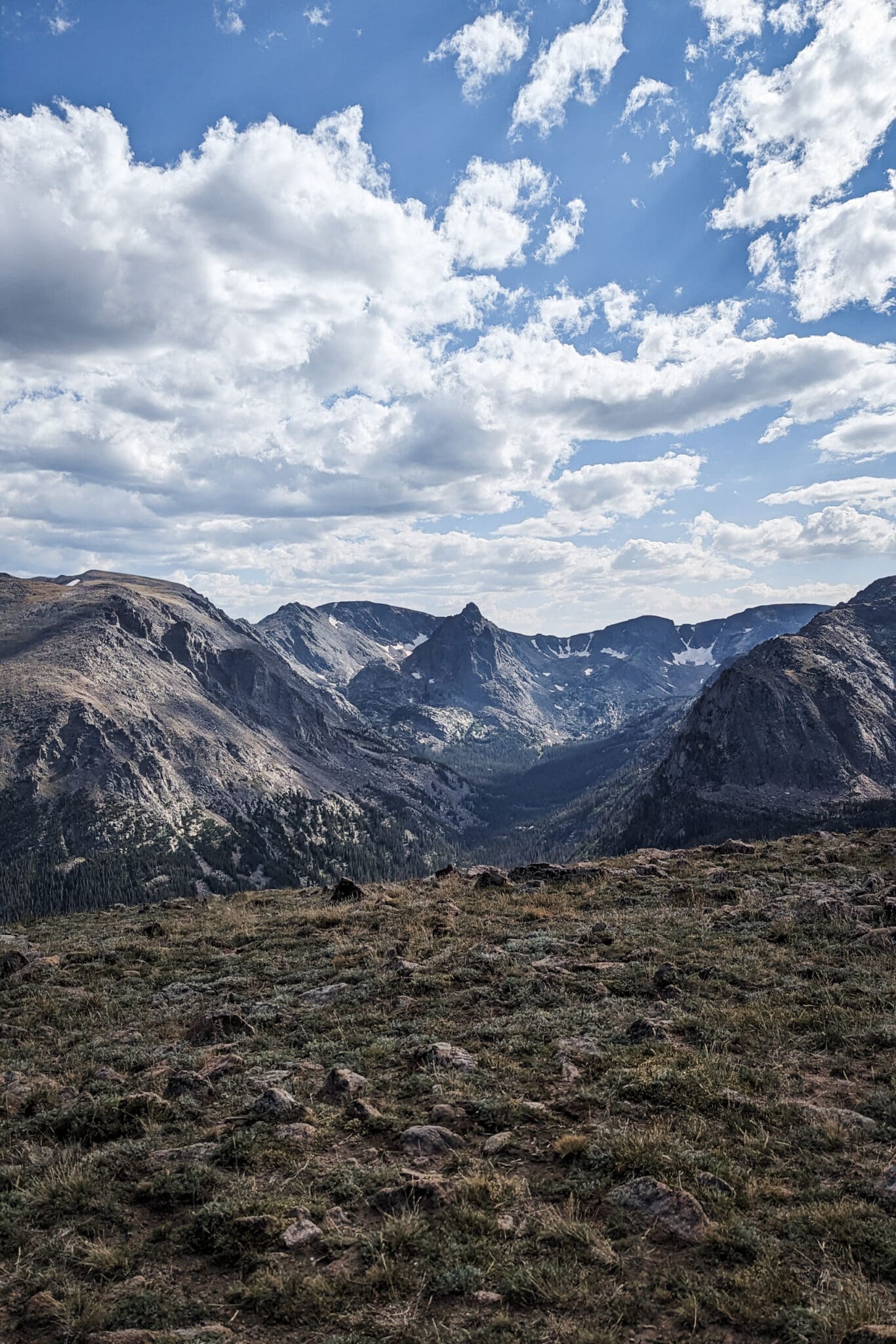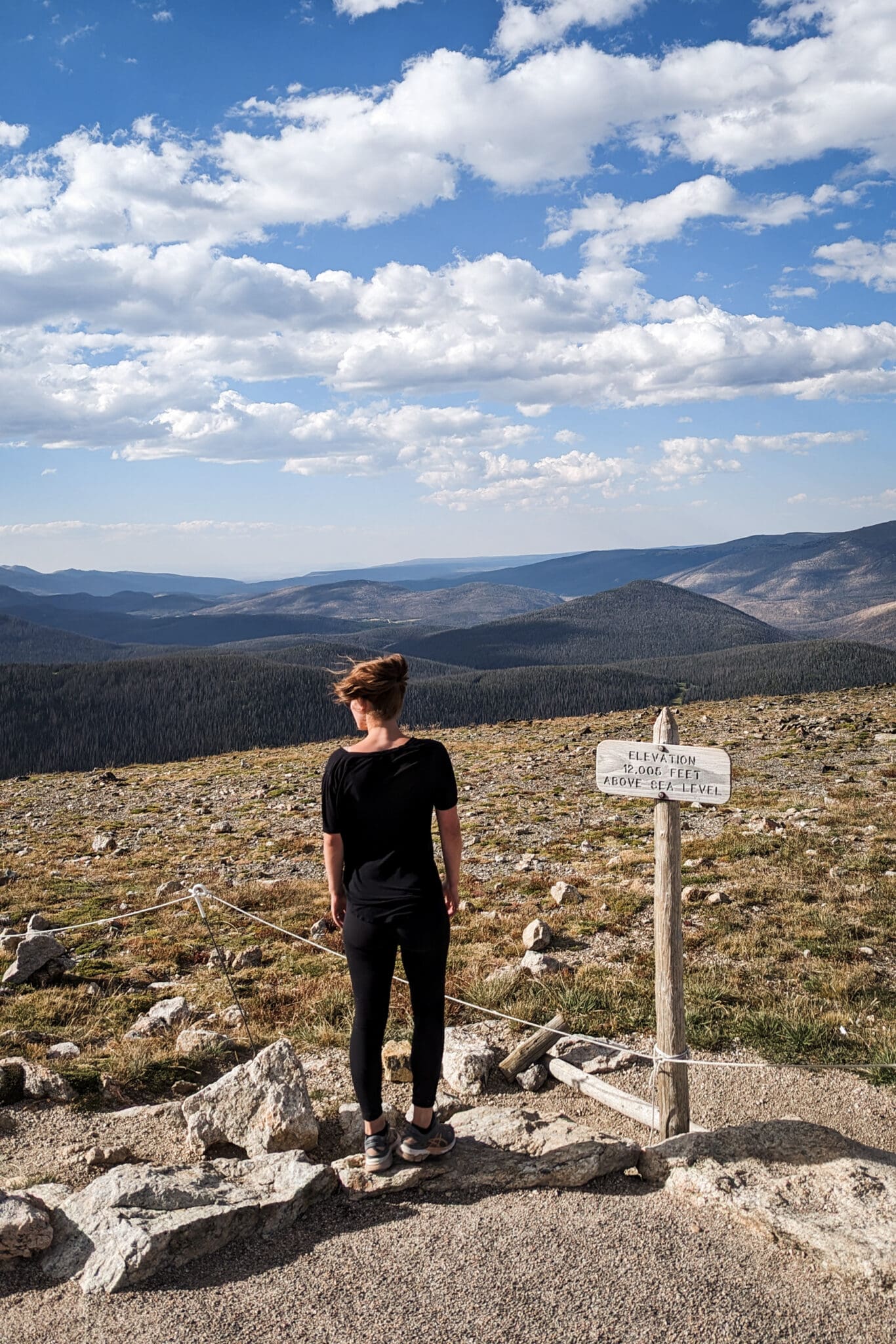 Day 12 and 13: Salt Lake City and Boise
After our stay in Colorado, we started making our way back home, but not before making a few more stops. The next two days were mostly spent driving with one night in Salt Lake City and one night in Boise. We didn't spend a lot of time visiting and spent most of our time in the car, do I don't have any photos worth sharing.
Day 14 and 15: Oregon
From Boise, we drove all the way to Portland, making a few quick stops along the Columbia River to see waterfalls. We didn't spend a lot of time visiting as we've visited before, but we did stop for a good hour at Powell's City of Books (a must every visit). We then slept at our second and last Airbnb of the trip and made our way to the Oregon coast the next morning.
On the coast, we spent a few hours walking and relaxing on Cannon Beach. We then stopped at Ecola State Park and walked on Crescent Beach and Indian Beach.
That night, we drove north to Washington and camped near Montesano.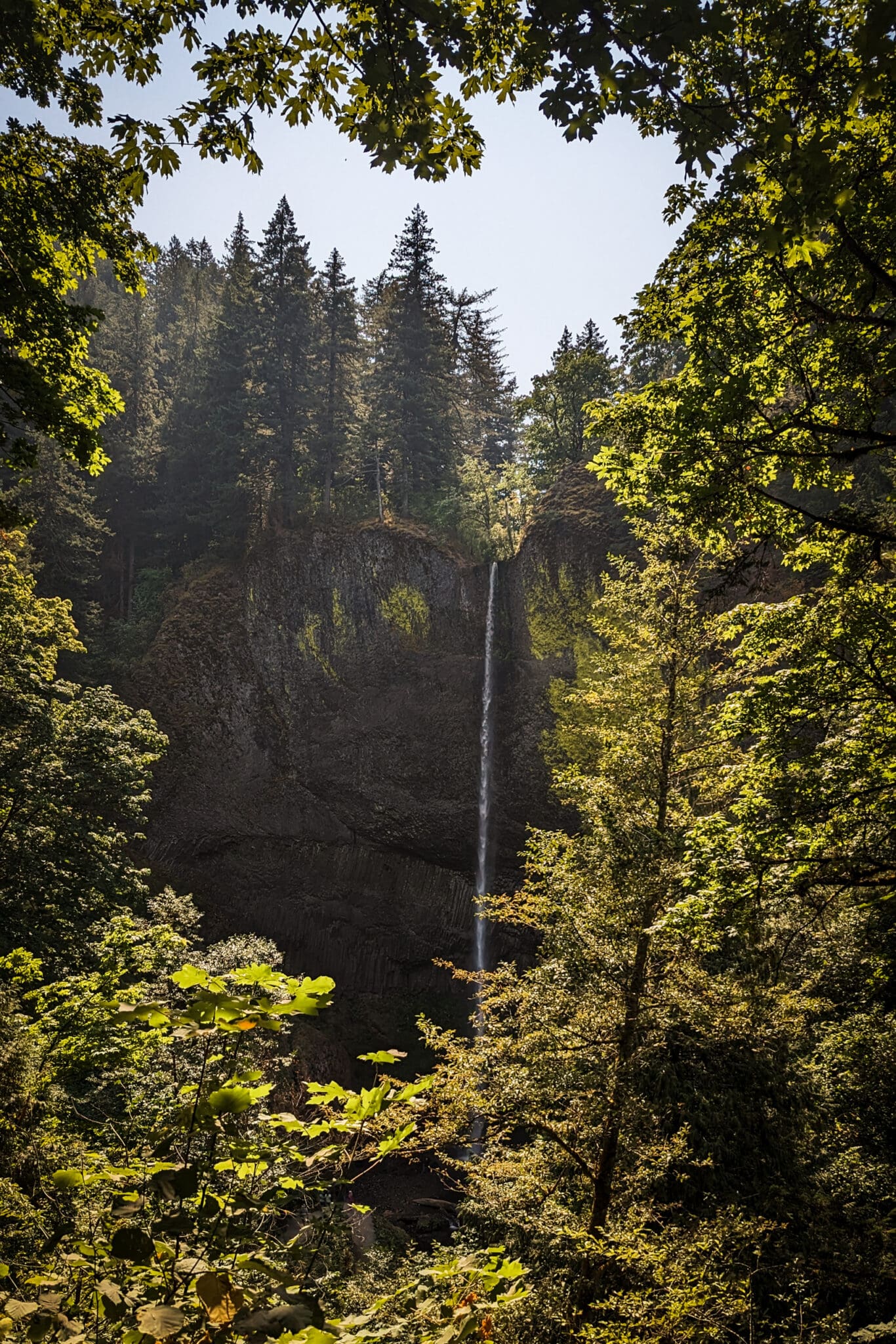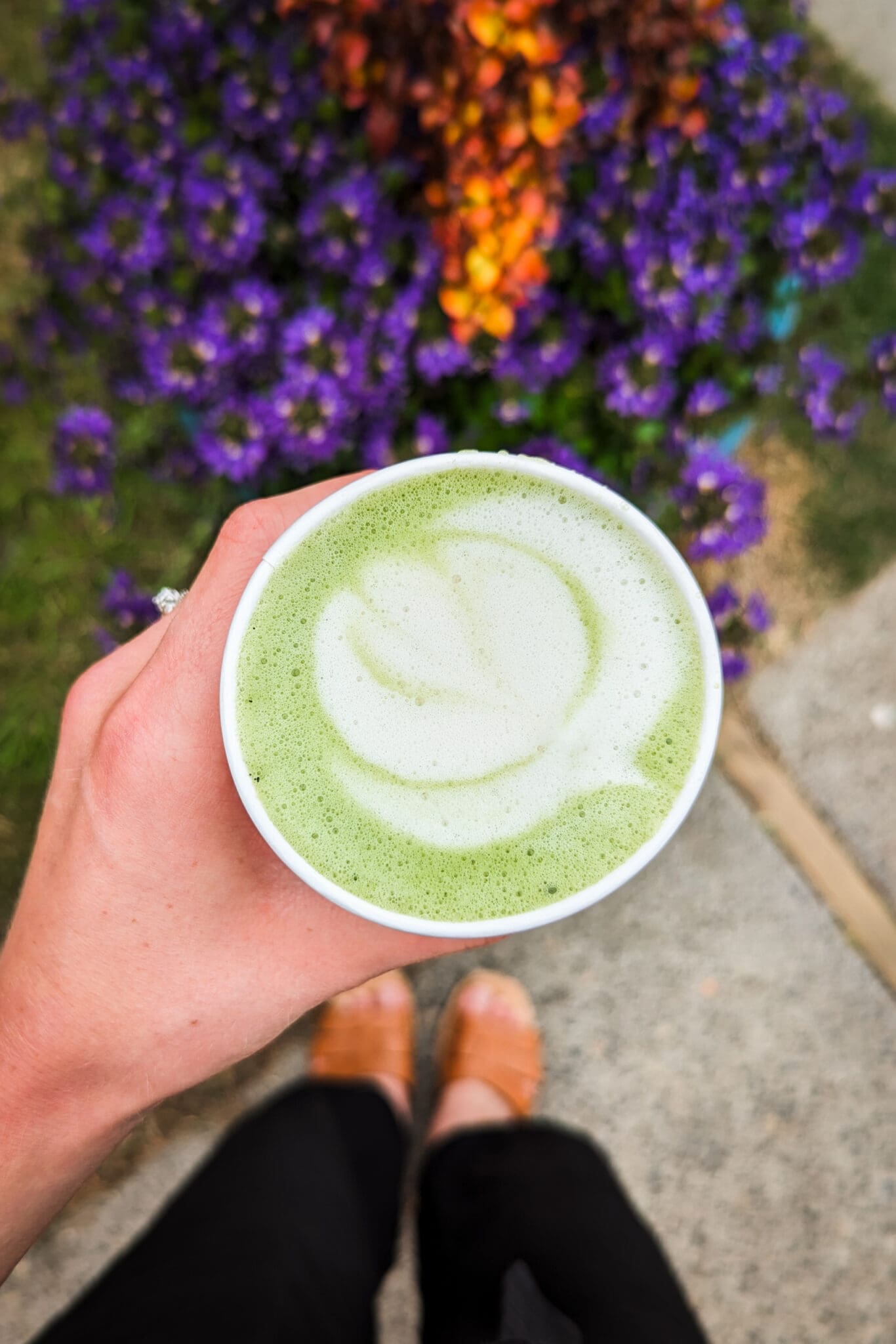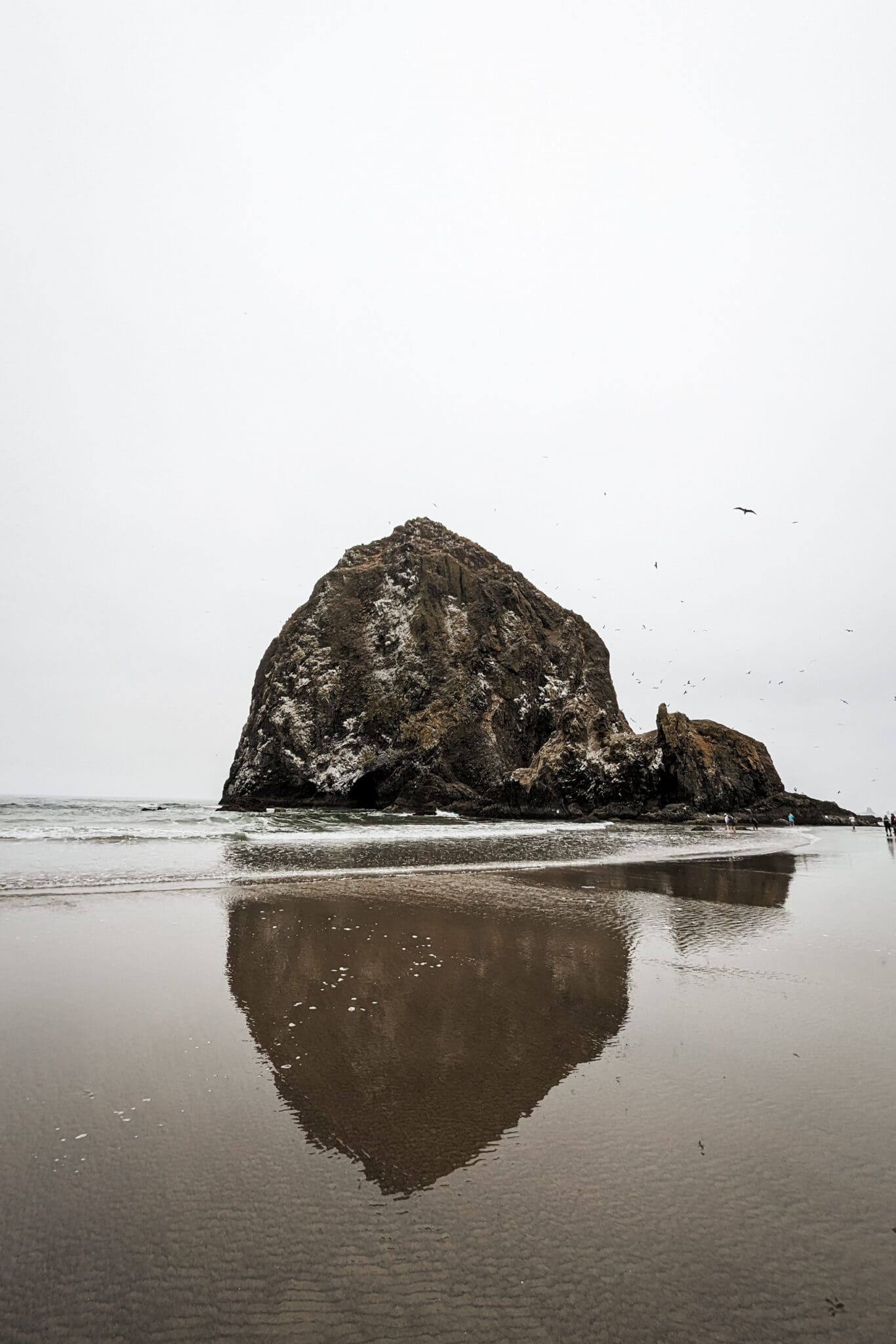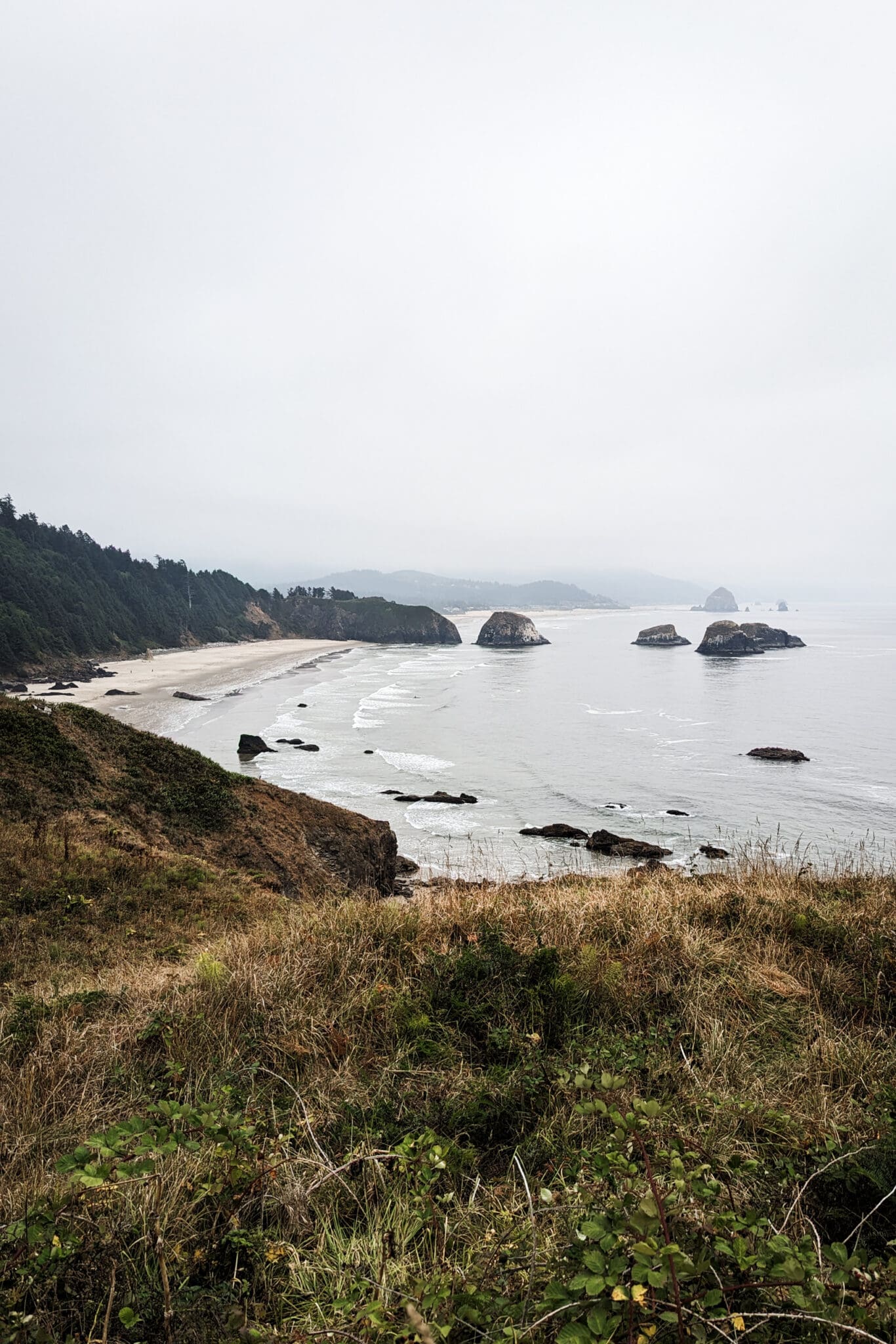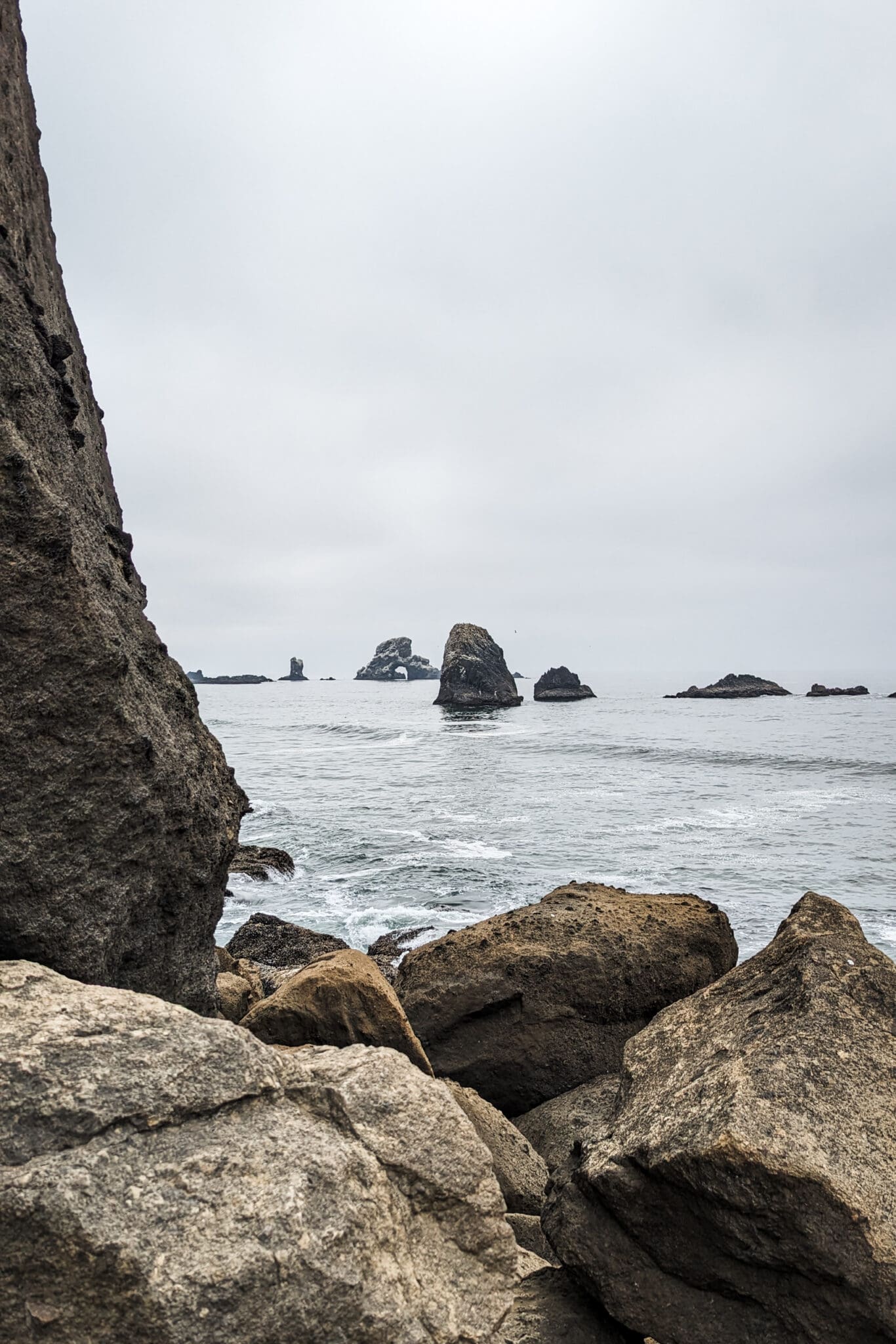 Day 16 and 17: Washington
The last two days of our road trip were spent exploring the Olympic Peninsula. On day one, we drove to Port Angeles, where we spent an hour walking near the waterfront and visiting bookstores. After this, we made our way to Olympic National Park. Here are some highlights from the park:
Madison, Marymere and Sol Duc Falls
Viewpoints along Crescent Lake
An hour or two in Sol Duc Springs Resort
Camping in Sol Duc Campground
A hike to Second Beach outside of La Push
Walking from Rialto Beach to Hole-in-the-Wall
Ruby Beach
Tree of Life
Hoh Rain Forest
We did the last five on this list on day two, plus explored Forks for an hour. We then left after dinner and arrived late in Vancouver after a five hour drive.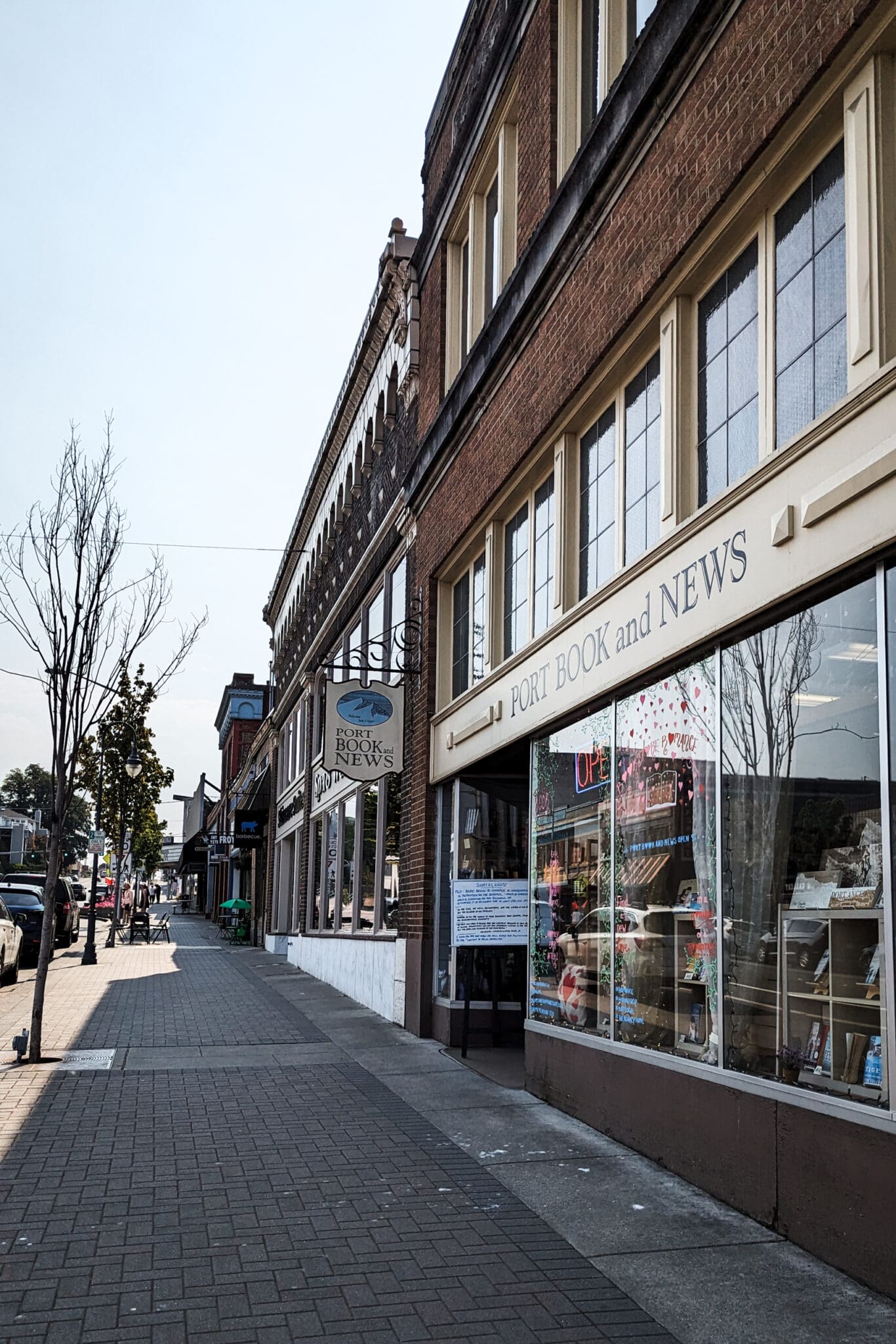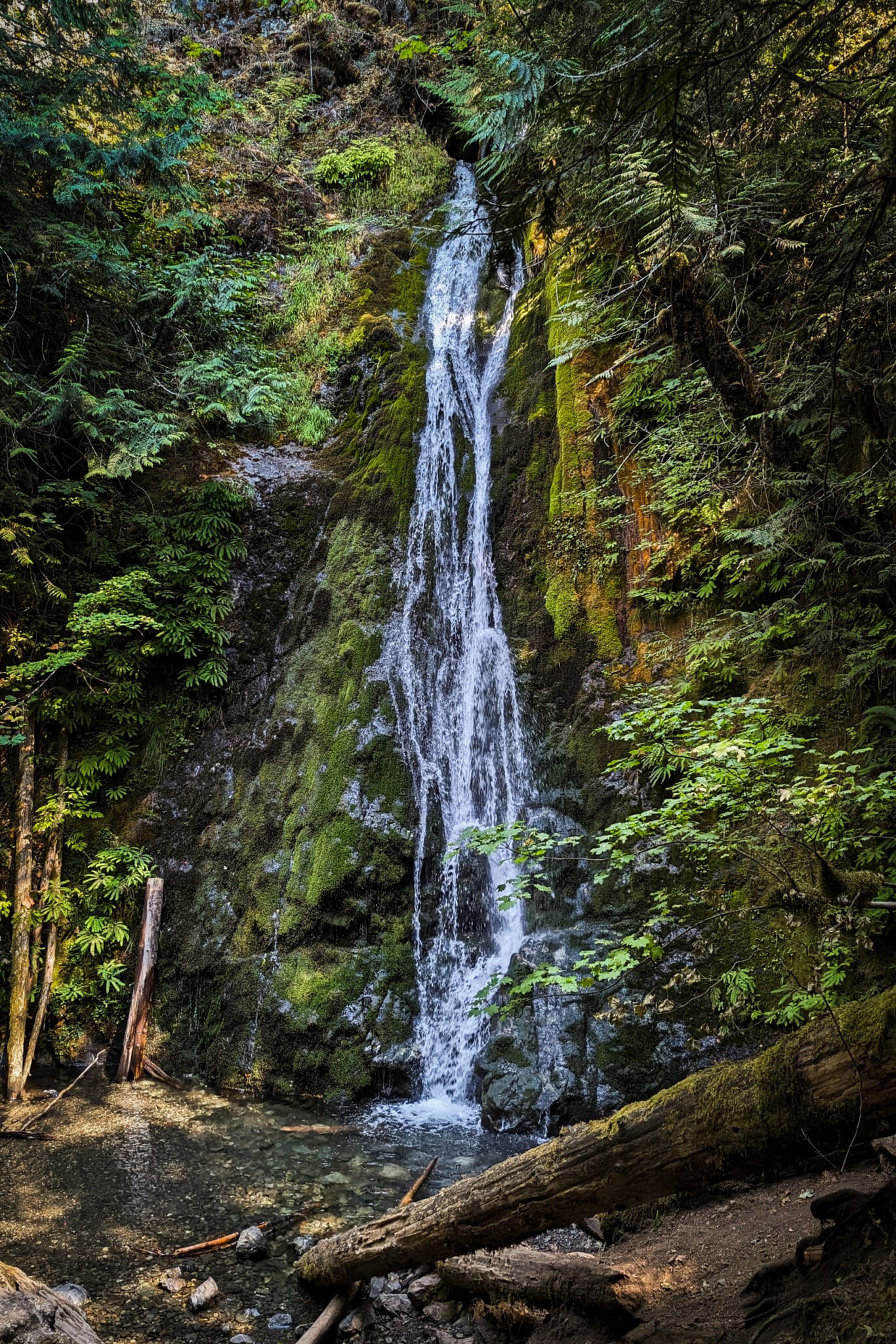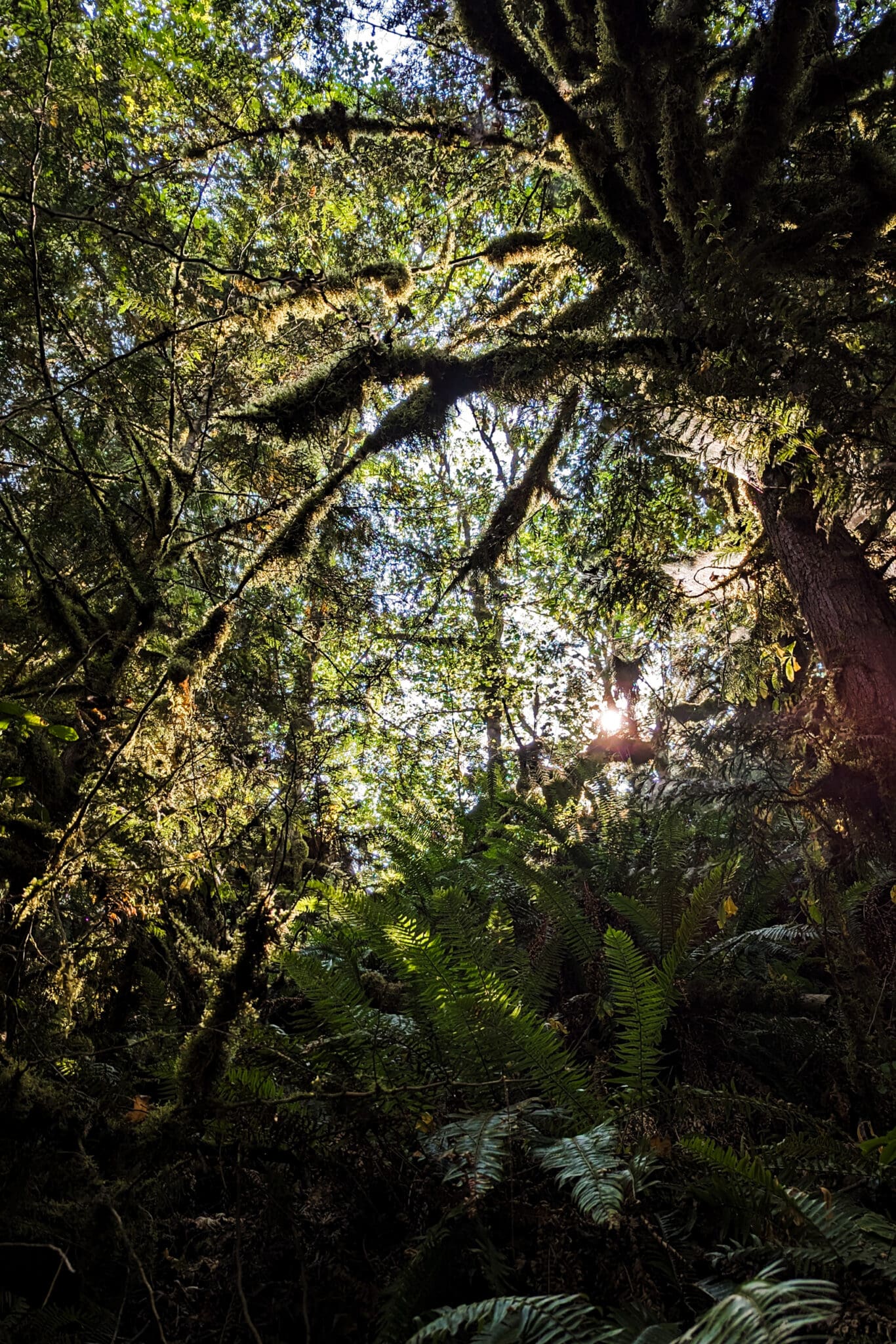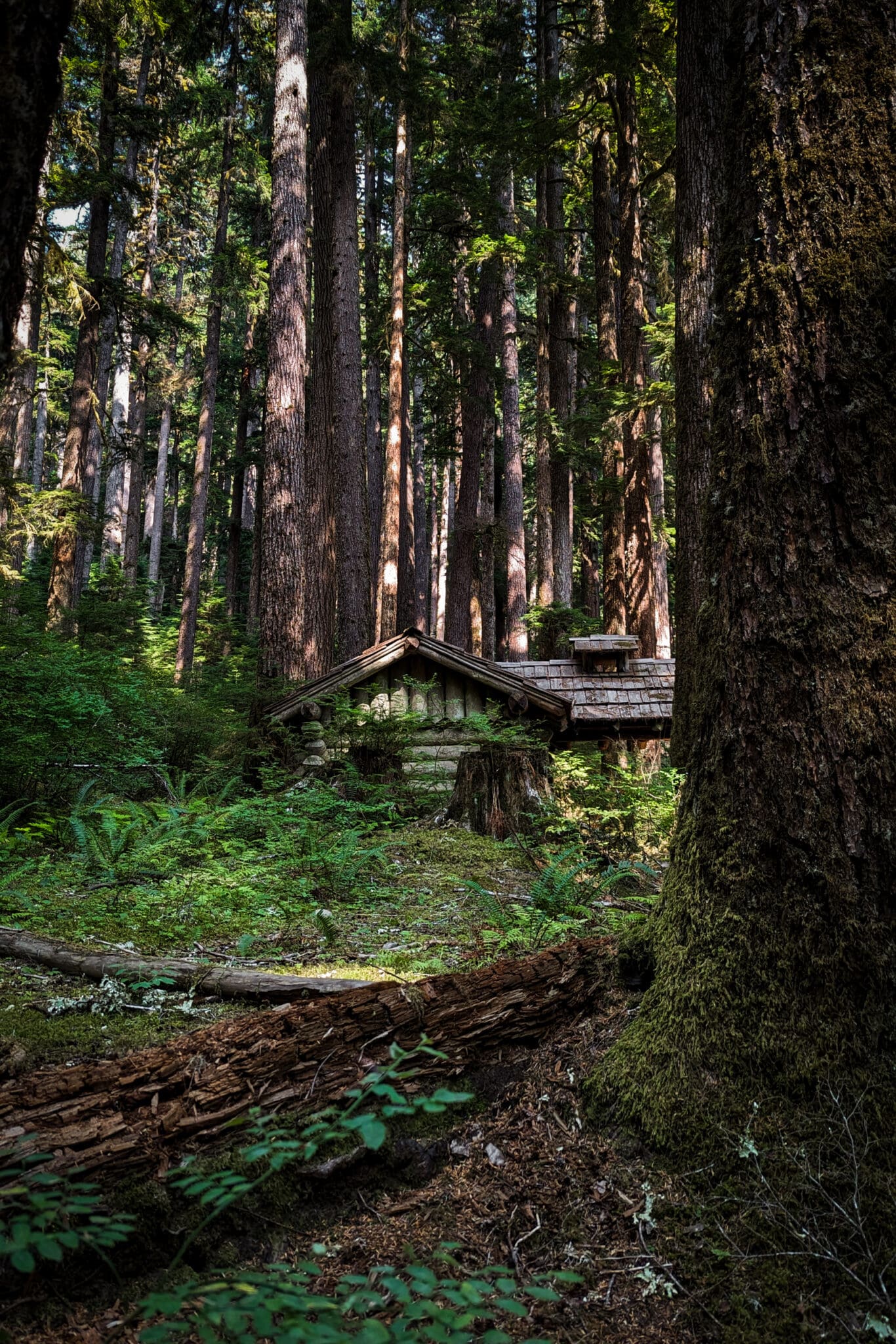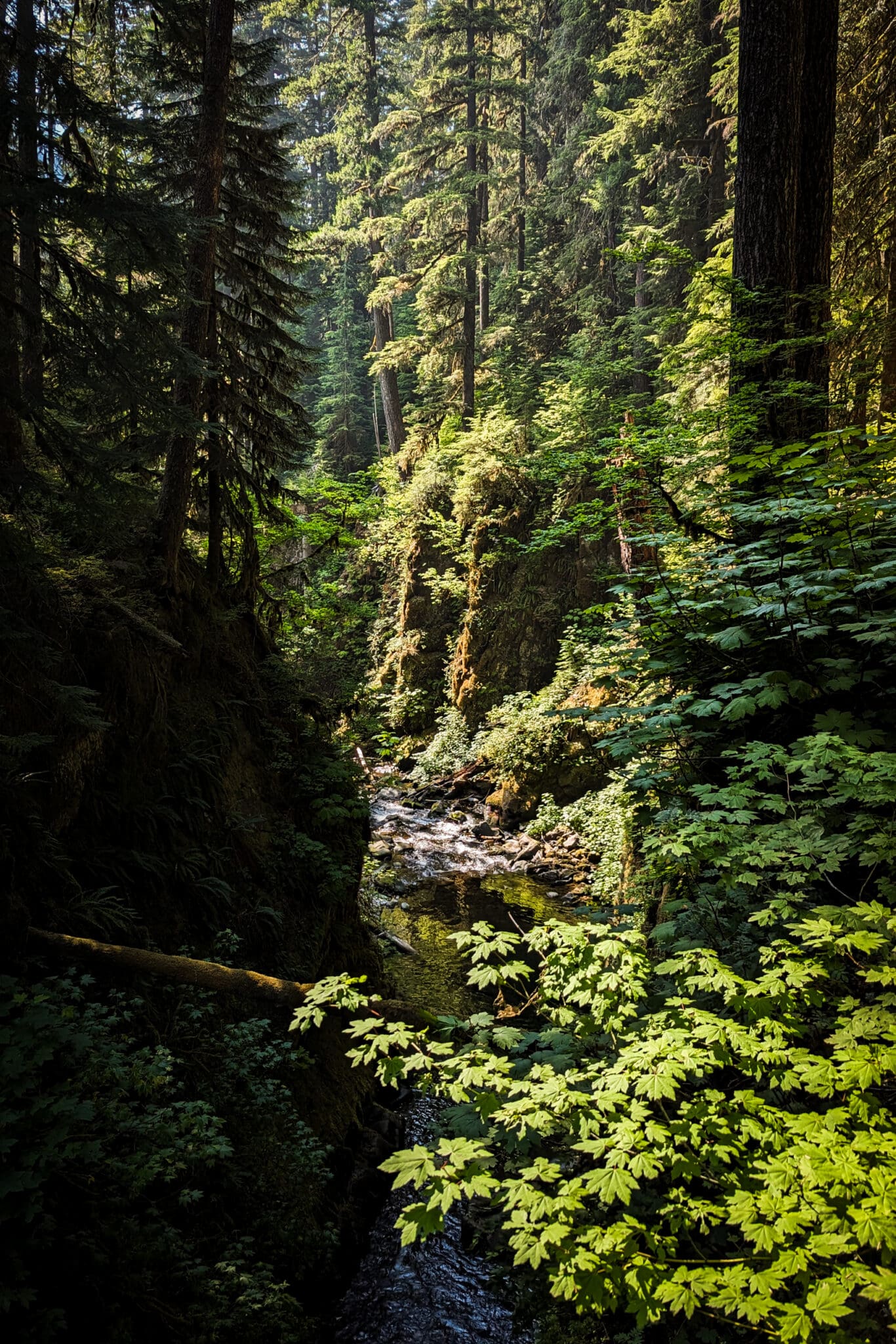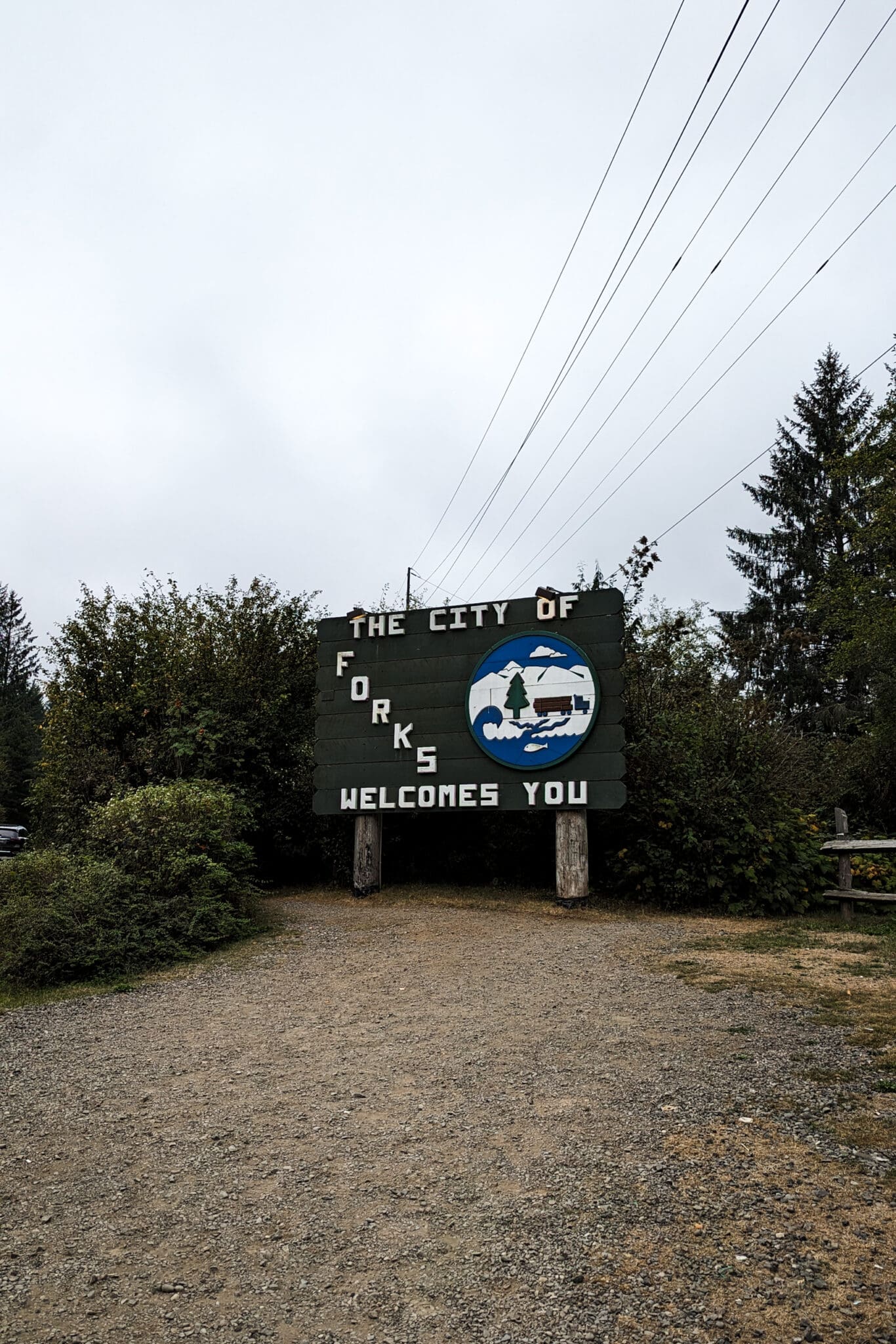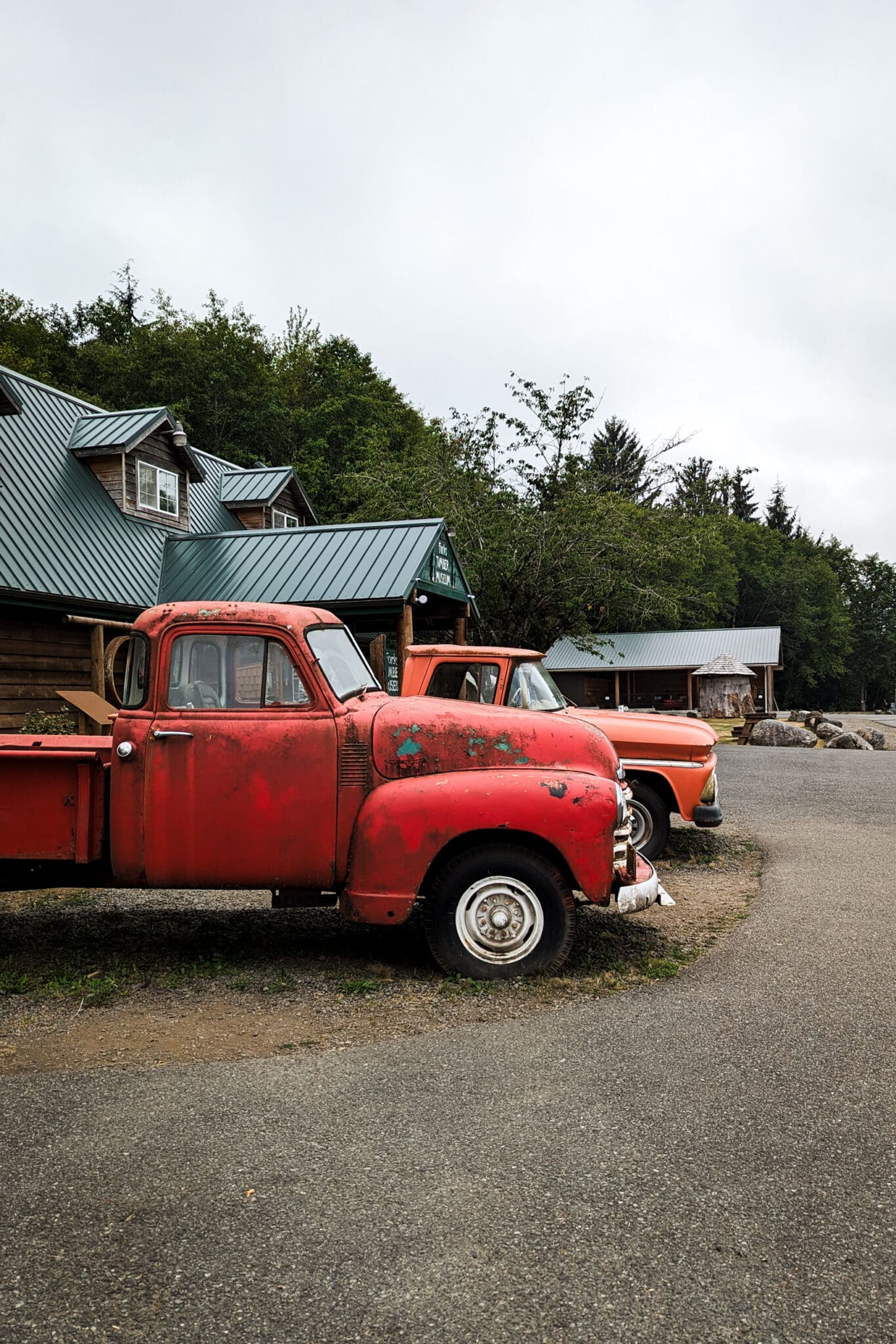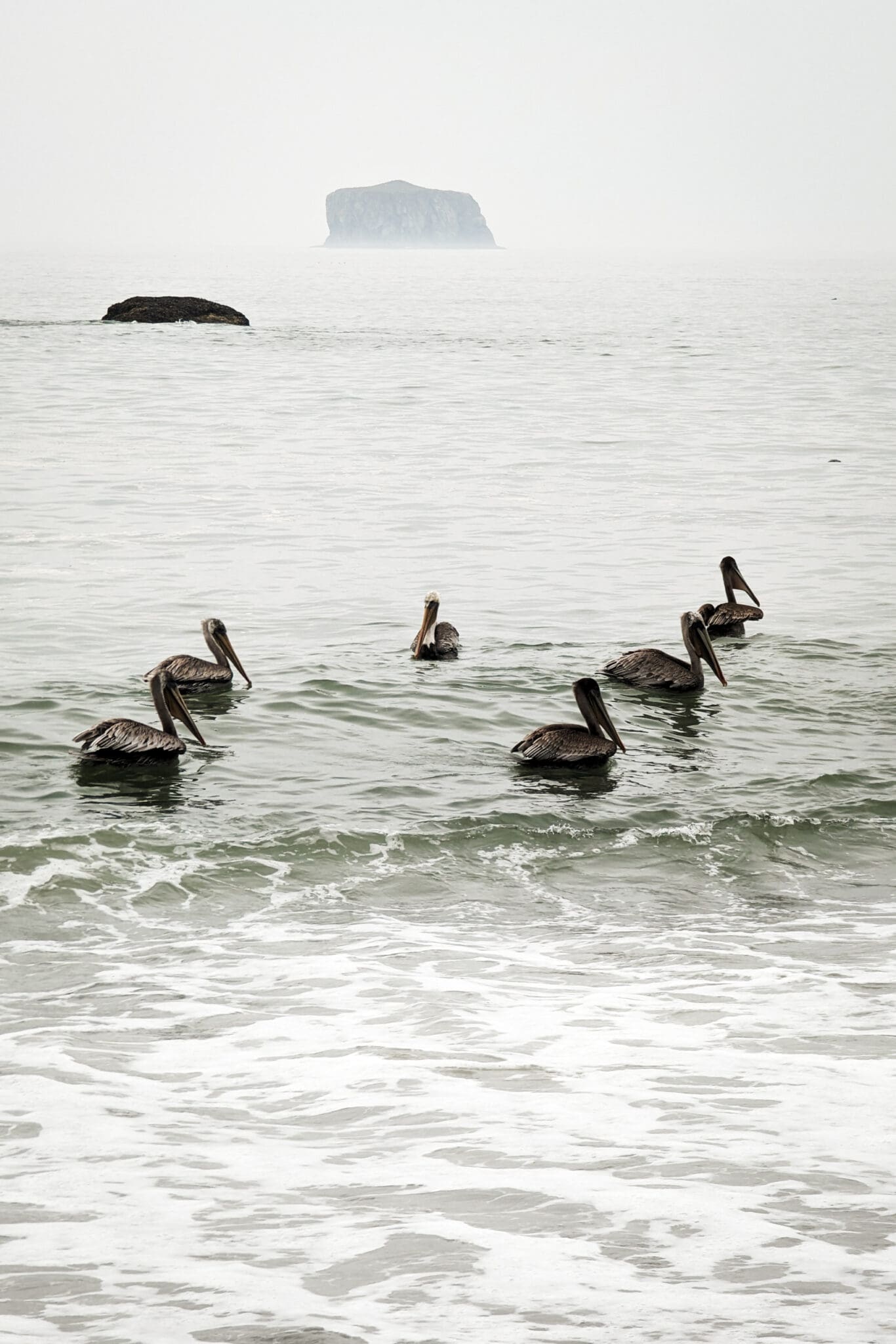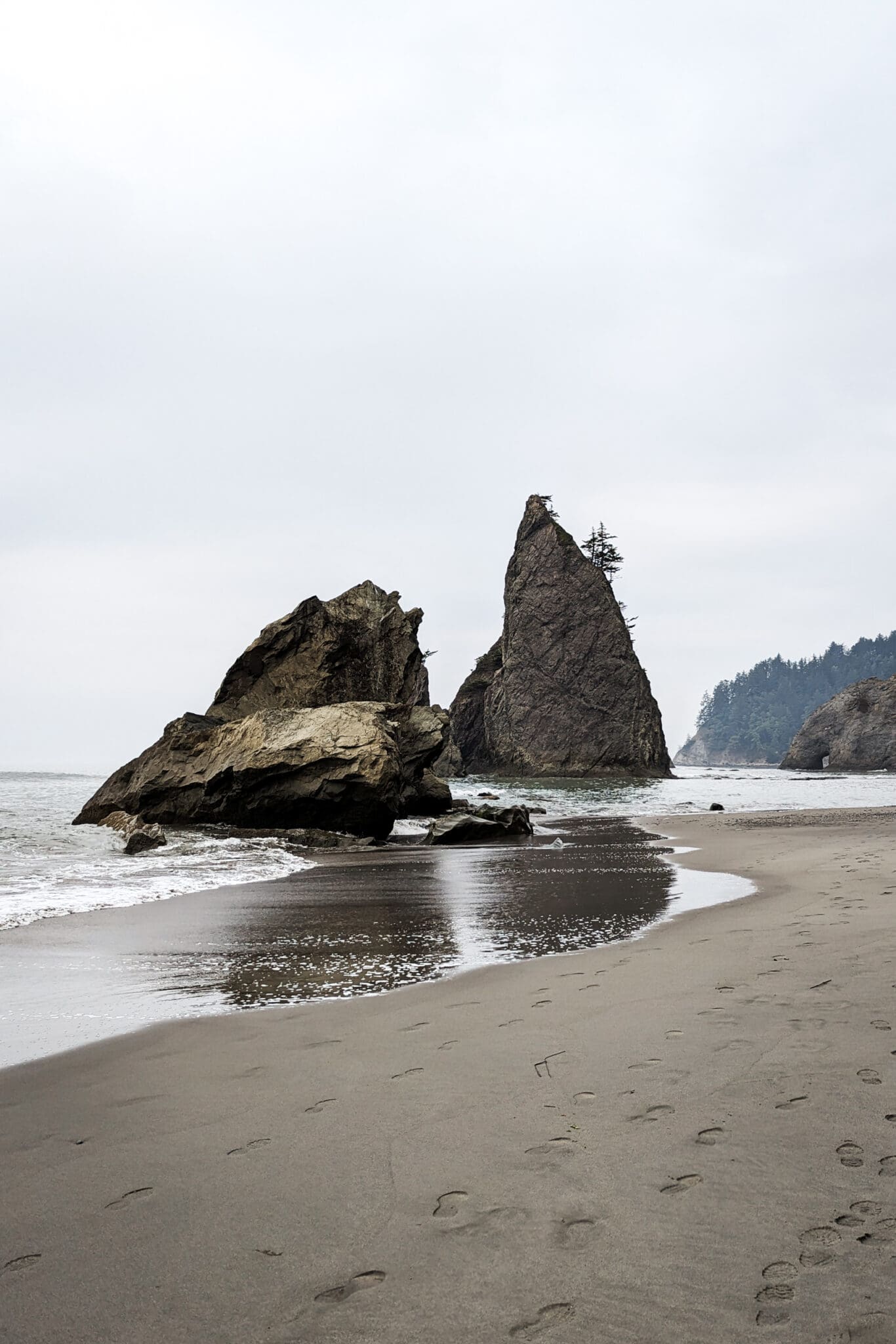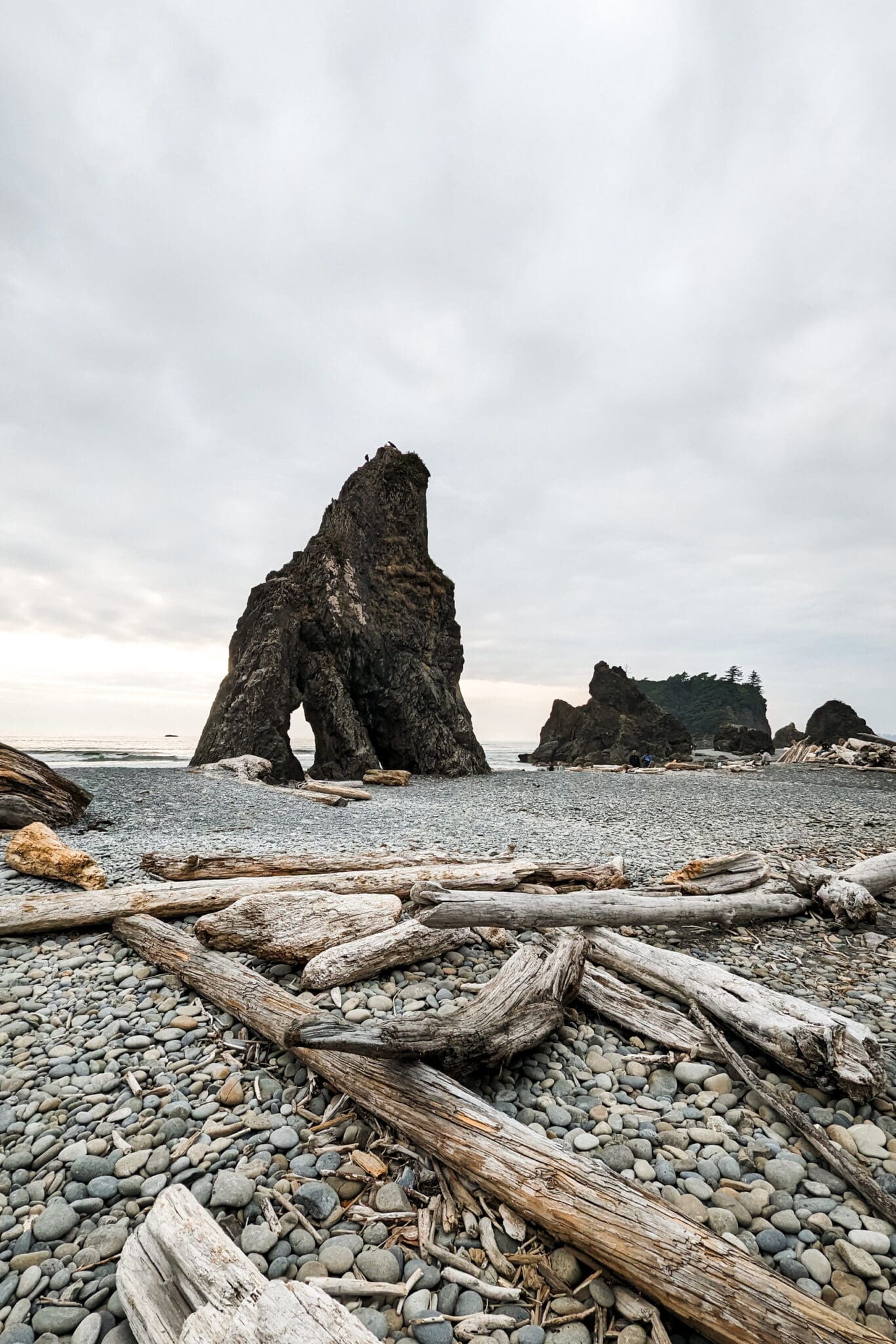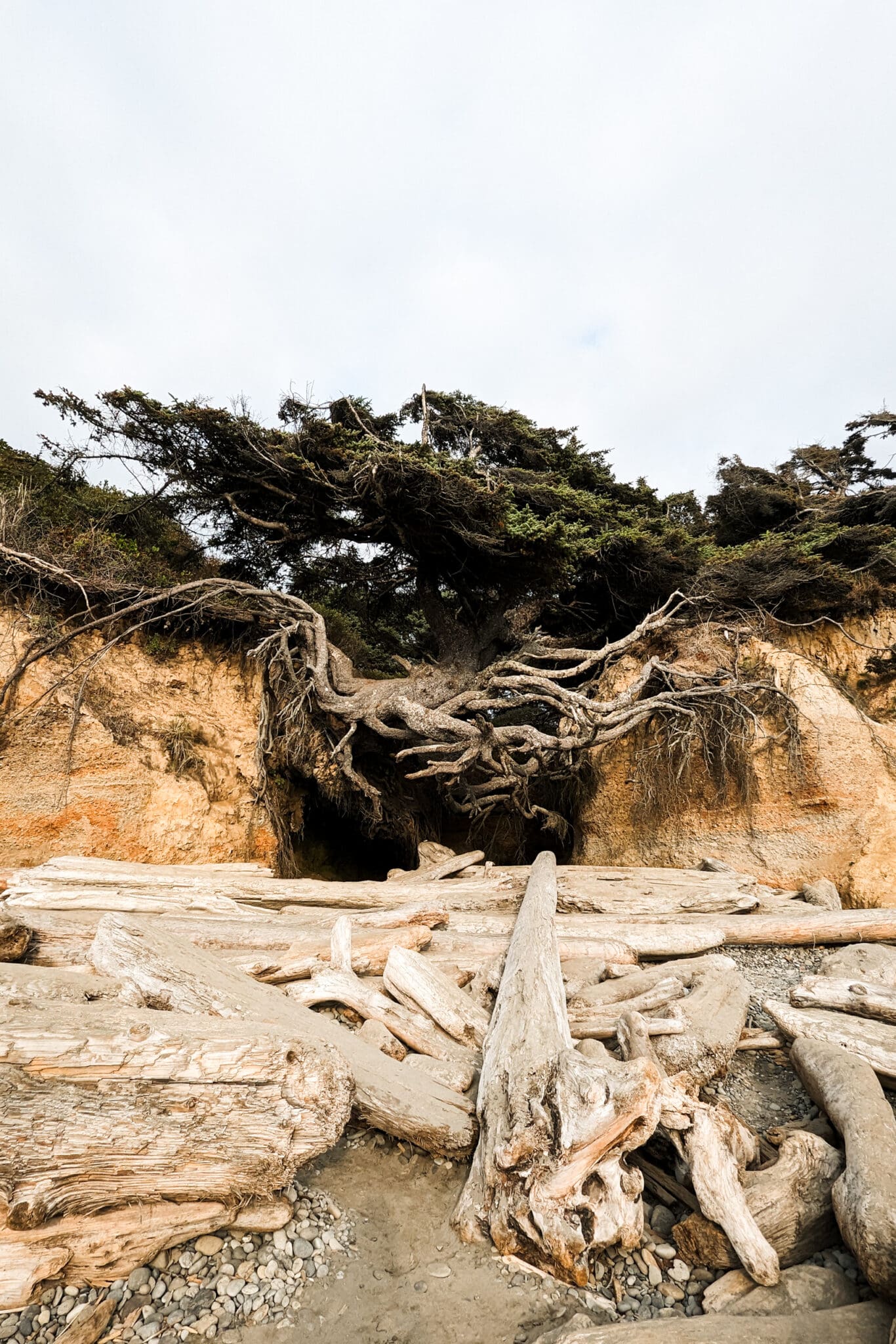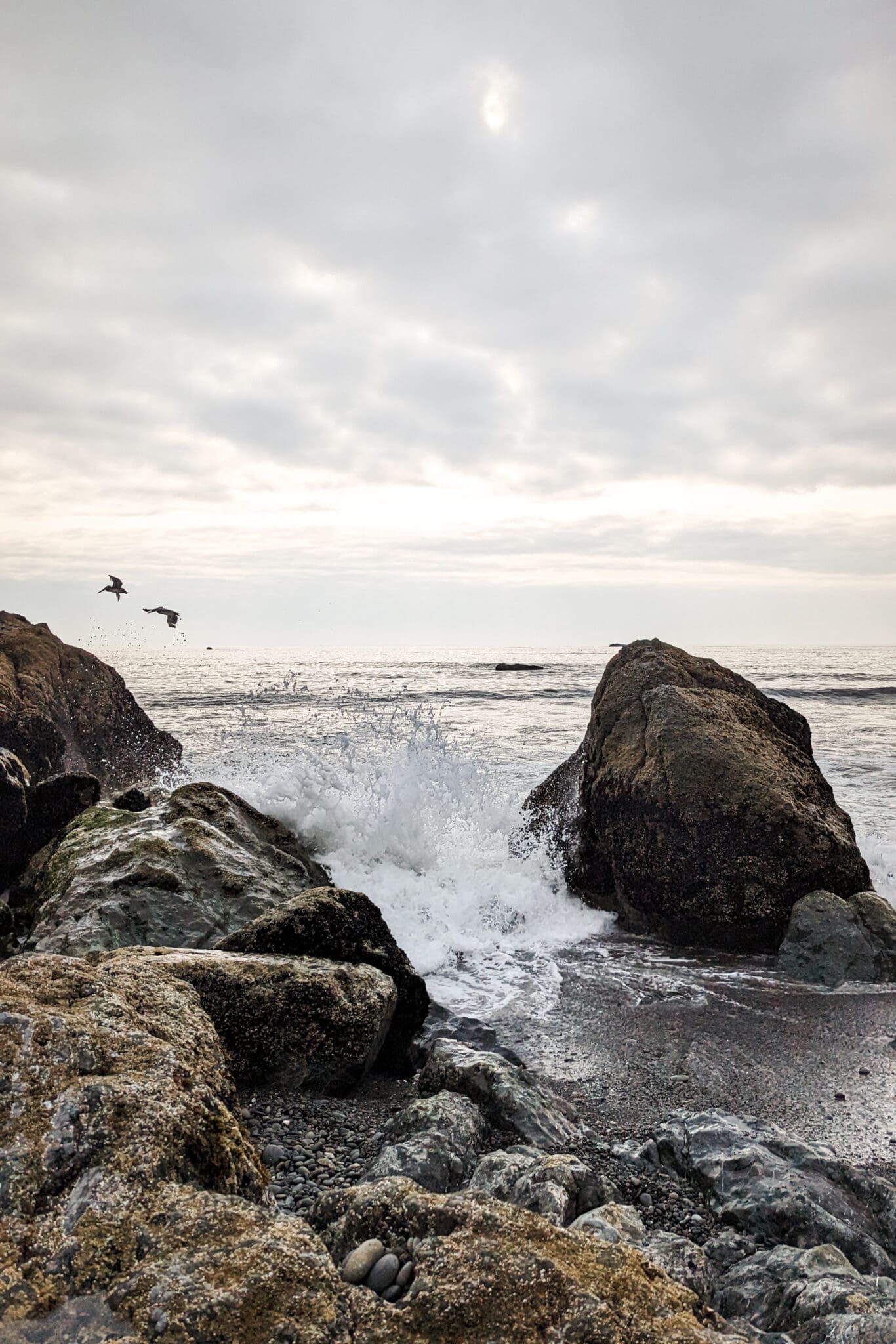 And that's it! I hope that this will give your some ideas for your own travels or that you enjoyed a look at our road trip and my life outside of work. If you get a chance to visit these areas, I highly recommend it!