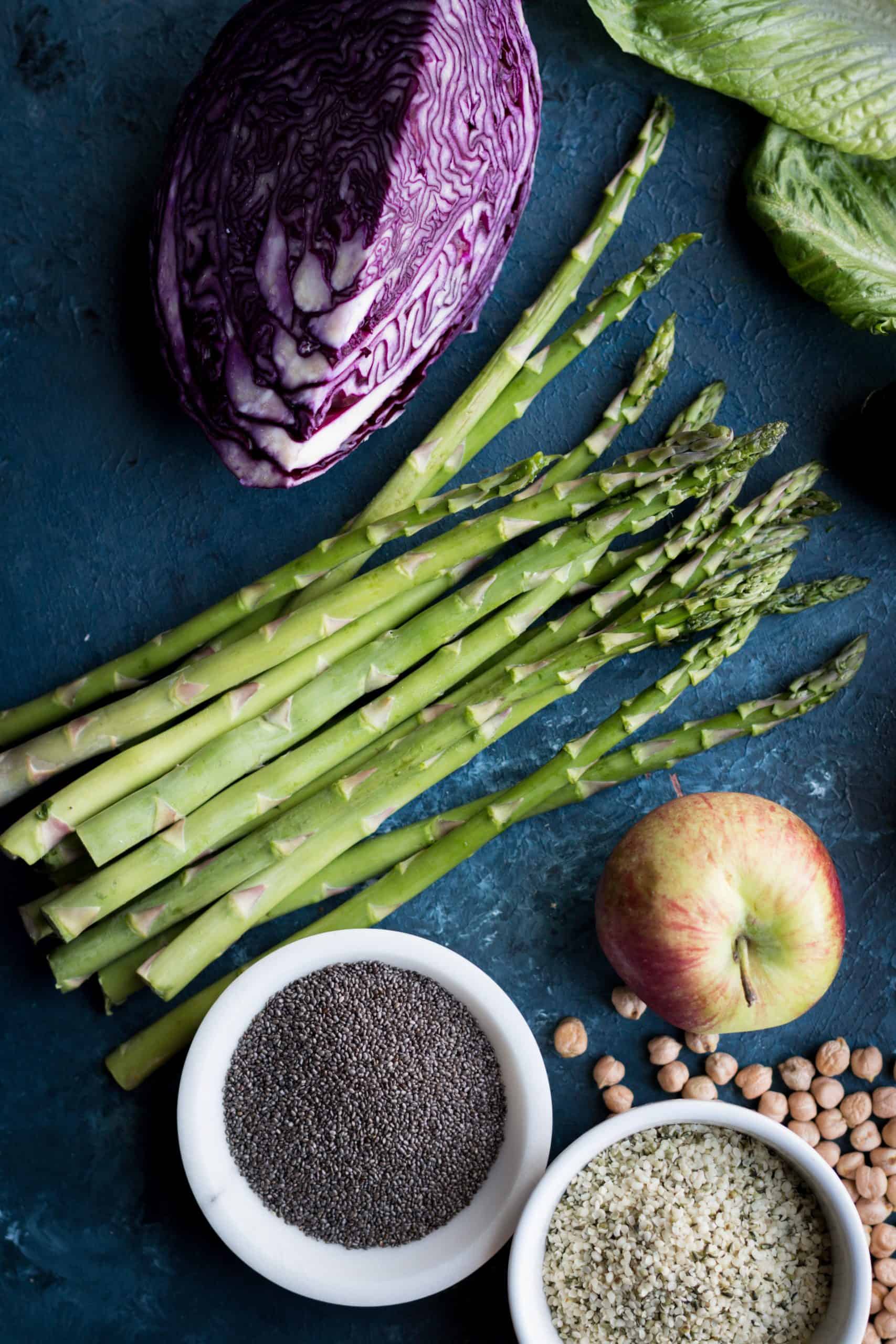 I'm going vegan for one month.
When I said that to my family, friends and coworkers, they all had the same reaction: Aren't you vegan already?
Well no, not really.
I eat a vegetarian diet 99% of the time, that's true, but I'm not vegan. I do eat eggs, cheese and yogurt.
So why am I going vegan for one month?
While I love cheese and yogurt, I'm starting to think that it doesn't like me. More specifically, I'm starting to think that dairy is worsening my acne. It's just a theory, but I want to test it out.
Okay, my acne is not (usually) horrible, but it's bad enough that it makes me self-conscious and uncomfortable at times. For that reason, I think it's worth the try and go dairy-free for a month. Note that there isn't much evidence that dairy has any role in worsening acne, but it has worked for some and it doesn't hurt to try. So that's what I'm doing for the month of May. Also, since I'm cutting out dairy for a month, I thought it would be fun to cut out the eggs as well. I love eating a mostly plant-based diet and I want to try it out wholeheartedly for a month. Yes, to me, that's fun.
Another reason for this vegan month is that I want to challenge you (and myself) to include more plant-based meals into your diet. A vegan diet has been shown to be effective against several chronic diseases and can help improve body weight. It also has other benefits, such as being environmentally sustainable and affordable. This article from Abbey's Kitchen (a registered dietitian) summarizes the benefits and challenges of a vegan diet and I encourage you all to read it and see if a vegan diet is right for you. It's a great read if you've ever considered a vegan or vegetarian diet!
My challenge this month is not to encourage you all to go vegan (you can make that choice for yourself, everyone is different), but I do hope I encourage you to include more plants to your diet. Plant protein, fruits, vegetables and whole grains can offer many health benefits, even if not vegan.
Want to join me?
Whatever your reasons are, I encourage you include more vegan meals to your diet over the next month! Even if it's just for a week. You could also try one vegan meal per day or one vegan day per week. Whatever works best for you – I just challenge you to eat more plants.
Spring and early summer produce are now available, so it's a good time of year to eat more plants if you ask me.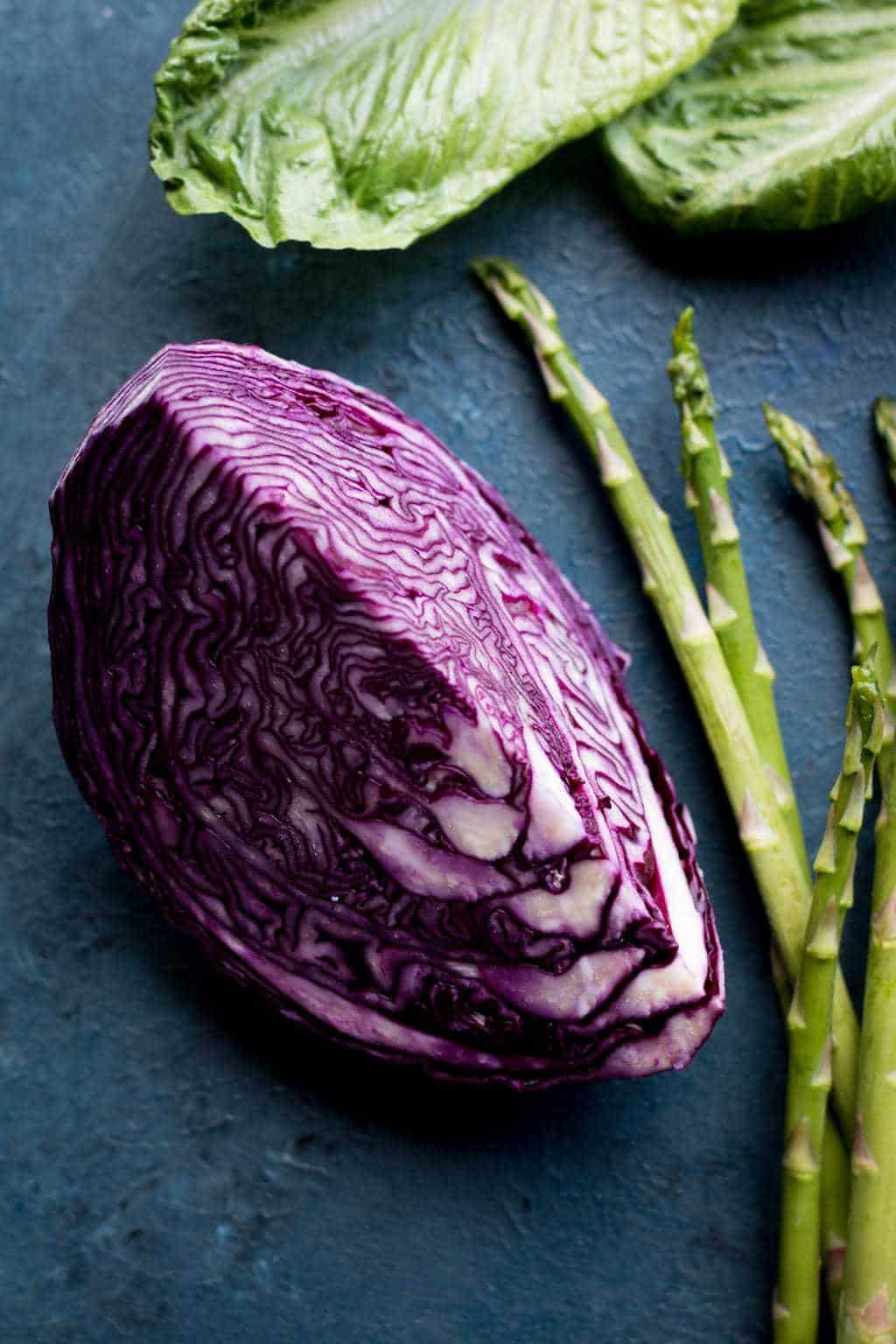 What can you expect from me during my vegan month?
Plenty of delicious and easy vegan recipes – Sweet and savory!
Some exciting giveaways!
A fun feature party on Instagram – That means, share your vegan meals using #unsweetenedcarolinevegan and I'll share all of my favorites in my stories or page!
How can you join me?
Share your photos on Instagram using #unsweetenedcarolinevegan and tag me so I can see your creations. It could be one of my vegan recipes you made or it could be any vegan recipes you're enjoying throughout the month!
Subscribe to the blog to make sure you don't miss any new vegan recipes (or giveaways!). You can subscribe here.
Also, make sure to enter the giveaways on Instagram, which will come out sometime in May
If you're looking to stock your pantry with plant-based protein, whole grains and other vegan goodies, you can take a look inside my pantry for some inspiration!
I hope you'll join me, one way or another, in this little challenge!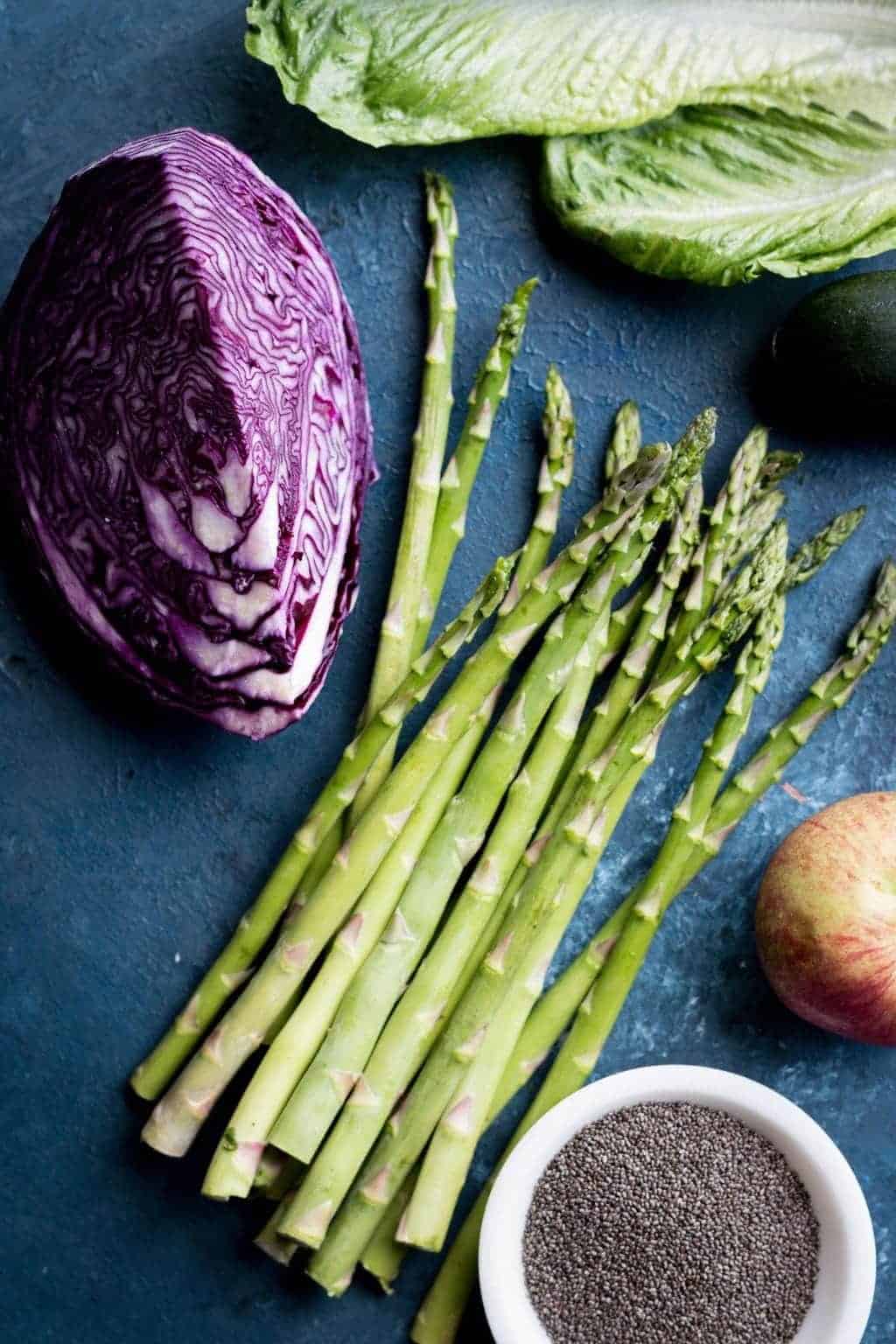 PS: How beautiful is purple cabbage?!