September Favorites (2017)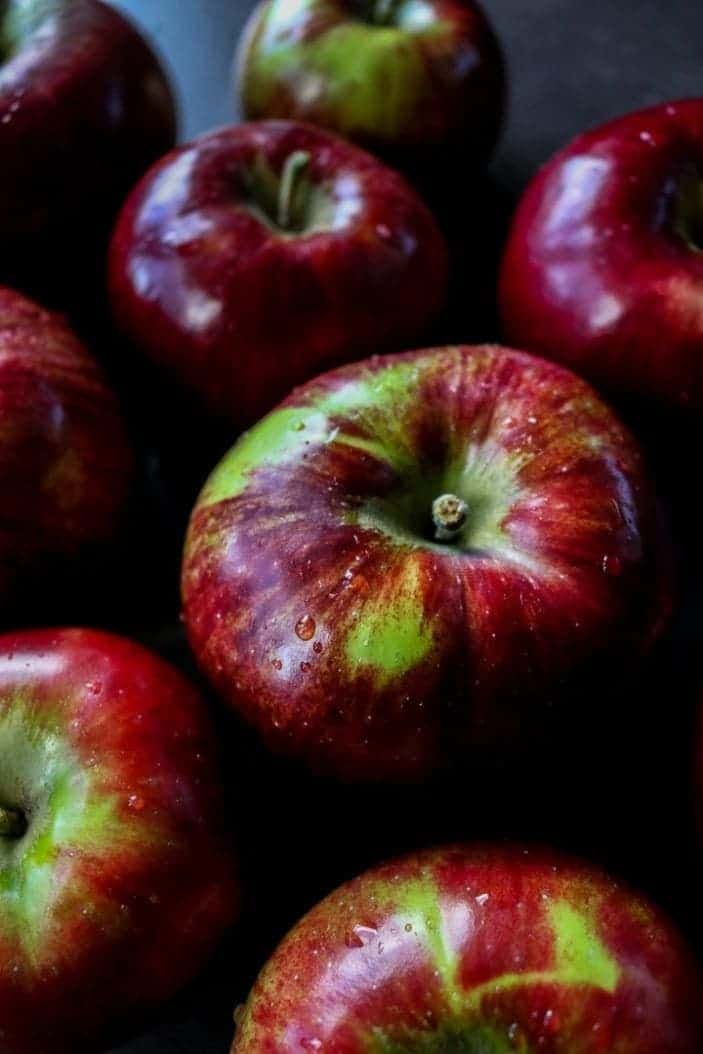 Welcome to a new blog series: My monthly favorites.
Here, I plan on sharing not only my favorite seasonal recipes, but also my current favorite books, products, home decor, styles, etc. Whatever I'm loving that month! I also want to share life and blog updates. I had so much fun putting this list together and I hope you'll love it too! Let me know what you think about these types of posts in the comments. If you have any suggestions or requests, I would love to hear them!
Without further ado, here are my favorite things this September…
New Position
I'm happy to say that I've been offered a new position at the hospital! As some of you may know, I finished my dietetic internship in June and since then, I've been working in oncology, surgery, cardiology and psychiatry at the hospital. I was working 4 days a week and I've now been offered a full-time position in diabetes education and dialysis! Diabetes is my favorite area and I'm SO happy to have this opportunity. Not only did I love my internship rotation in diabetes, but my best friend was diagnosed with type 1 diabetes when she was seven. I grew up testing my blood sugars with her, counting the carbs in the meals we were eating and bringing sugar tablets with us everywhere we went. I think that's one of the reasons I feel passionate about working in diabetes.
I'm starting my training next week, so from then on, I won't have that extra day a week to work on the blog… Life is about to get even busier! It doesn't help that I have to study for my exam in November. The last exam I have to write before becoming a registered dietitian!
Fall Things
Have the leaves started to change color where you live? It started already in Saint John and I love it! Fall is by far my favorite season, mostly because of the scenery. Nothing makes me happier than going for a hike in the woods, wearing a light sweater and looking at the colorful trees. Coming home and baking an apple or pumpkin dessert and drinking a cup of coffee, staying cozy. I'm also excited to try new soup and stew recipes this season.
These ones are on my list to make:
Plus my two favorites from the blog: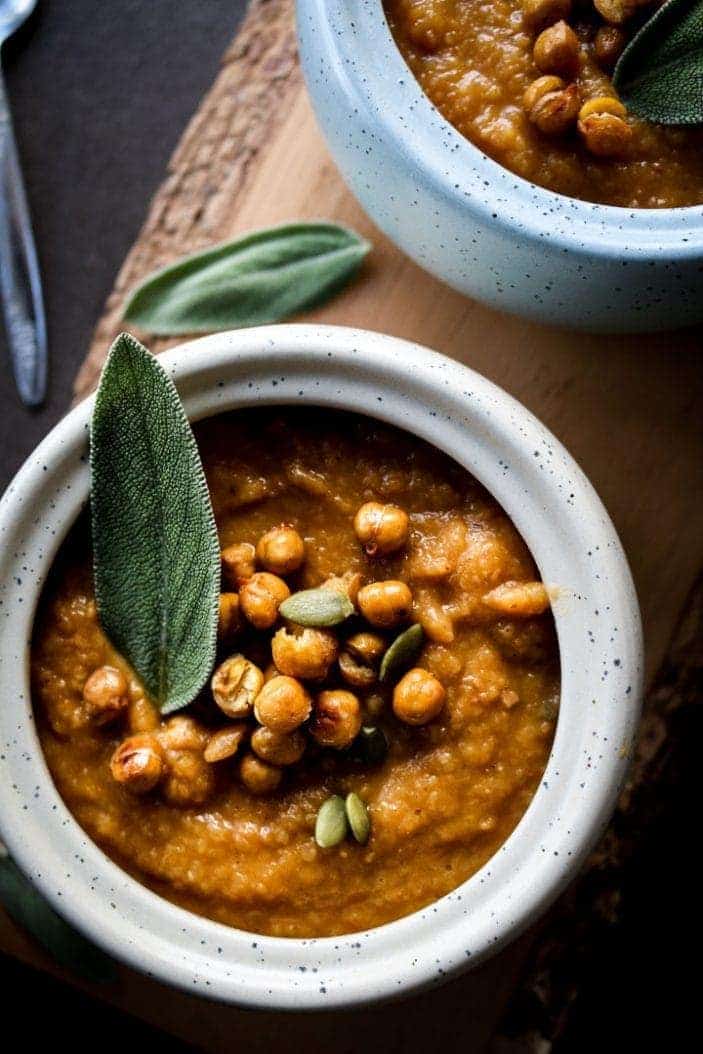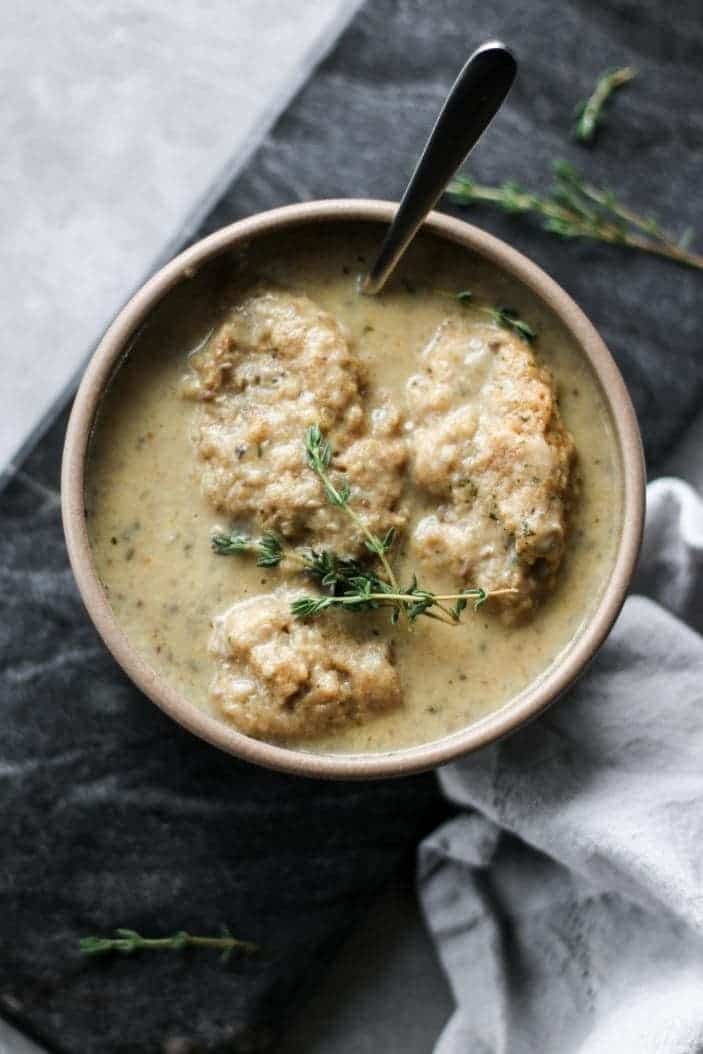 Creamy Mushroom and Dumpling Soup
Gaspésie
We went on a road trip to Gaspésie over the Labor Day weekend and it was absolutely stunning, We didn't expect it to be so beautiful and surrounded by mountains. I shared a quick look at our trip here if you want more details and pictures. To sum it up, we visited Percé, Forillon National Park and Gaspésie National Park. Each place was perfect in its own way, but my favorite was Gaspésie National Park. There's just something about mountains that I love.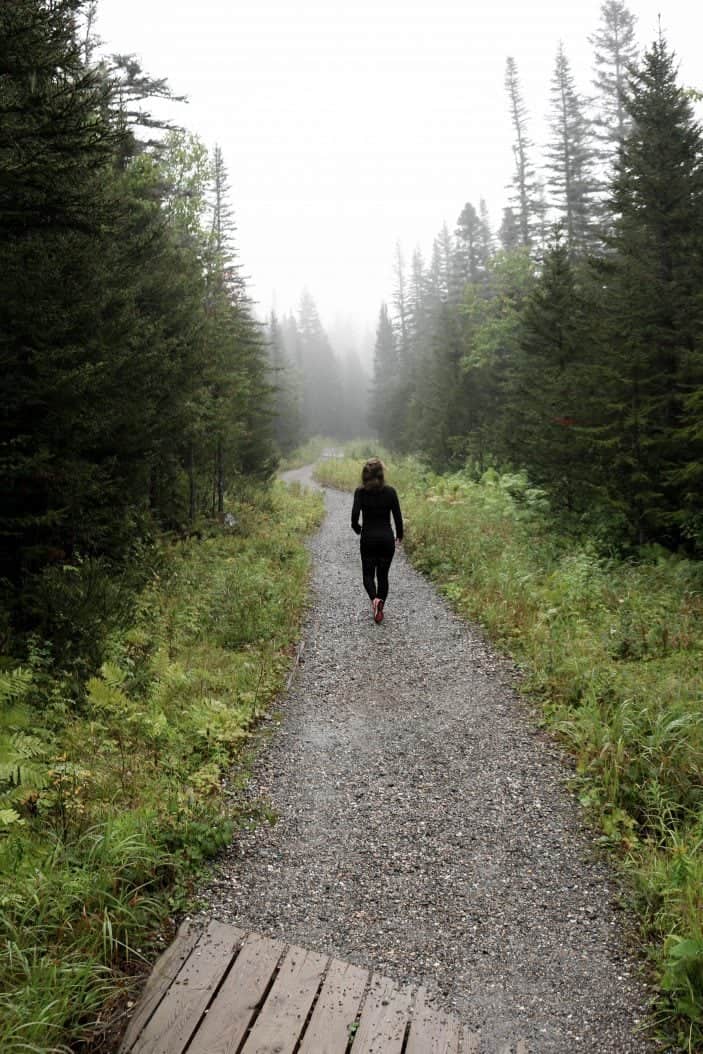 Short Hair
I recently cut my hair shoulder length and donated it to the Canadian Cancer Society. It's something I've been wanting to do since I started working in oncology and I certainly don't regret it. I think this is the shortest I've ever had it and I'm actually loving it. My hair is naturally curly and frizzy, so it can be a little fluffy at times, but I'm a big fan of half up half down hairstyles, which helps tame my hair.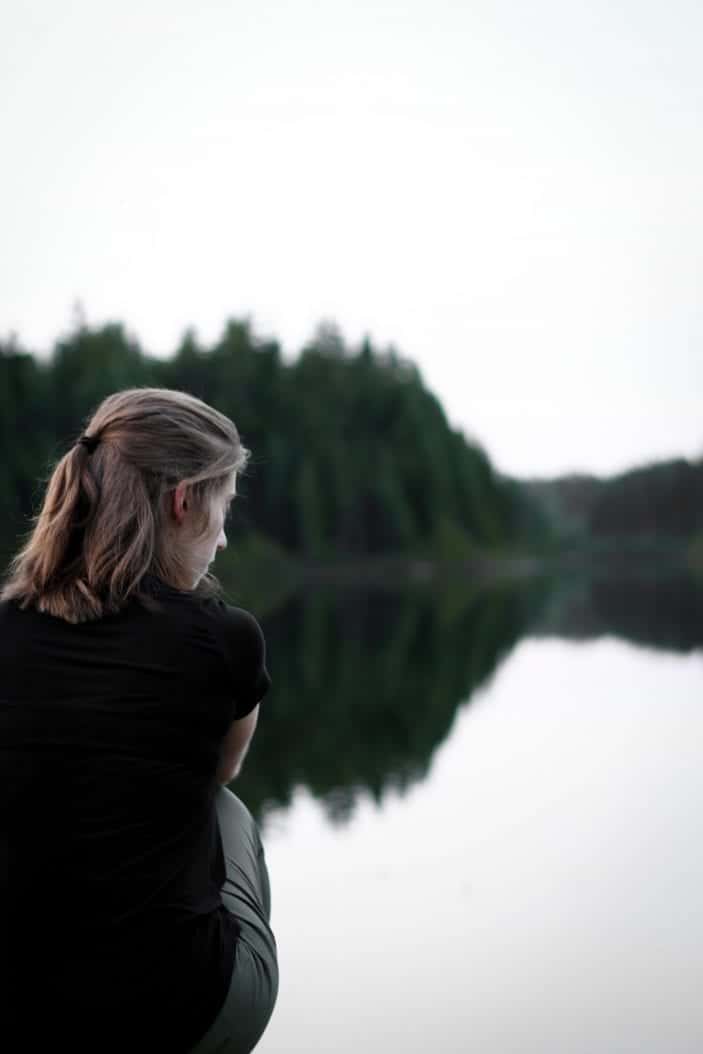 Books
I've been loving Ruth Ware's suspense novels lately. I started with her popular Women in Cabin 10 and jumped straight into In a Dark, Dark Wood and The Lying Game. I was reading In a Dark, Dark Wood while we were camping in Gaspésie… Probably not the smartest idea, but I really enjoyed it. If you love suspense/mystery novels, I definitely recommend checking them out.
Homemade nut milk
I recently started making homemade nut milk and I love it! While I won't regularly drink it (it doesn't offer any vitamin D or calcium compared to store-bought), I will be making a small batch once every few weeks as a treat. I shared a recipe for date-sweetened hemp milk two weeks ago, which is my current favorite! I can finally enjoy a good sugar-free chocolate milk. (In case you missed it, you can get 10% off an Ellie's Best nut milk bag by using the code "unsweetened").
Exercise
September is often a time to get back in a routine. For most, it's a time to get back into steady workouts.
One year ago, I quit my gym membership and started working out by myself using our new apartment gym. It seemed useless to spend money on a gym membership when I had a gym right in our apartment, plus we live 5 minutes from many beautiful nature parks. Since then, my exercise routine has changed quite dramatically. I used to do exercise classes almost every day at the gym (I loved them!). Now, I squeeze in exercise wherever I can. I walk to work, which gives me 40 minutes of exercise a day. I often go hiking in the evening (sometimes jogging). I try to do yoga several times a week, anywhere from 10 to 30 minutes. Then I try to do 20 minutes of strength training in our gym twice a week. I have absolutely no routine at the moment.
This month, I've started craving a bit more of a routine. I'm starting my new position next week, which means I'll be working from 7:30 to 3:30 five days a week. That's the steadiest schedule I've had in years and it's also the perfect time to create a new workout routine. My plan is this: I'm hoping to do 15 minutes of HIIT 5 mornings a week. This way, it's quick and I can manage to do it before work. If there's one thing I learned, it's that I never tend to workout after work, even if I tell myself I'm going to. Unless it's hiking or yoga. Next, I want to try and do yoga first thing when I come home from work. It can be something as little as 15 minutes. All I want is to make myself relax after a long day at work, before I start working on blog stuff. Finally, I plan to continue hiking or jogging whenever I feel like it!
I'm not sure how it will go, but that's my goal.
Tieghan has to be one of my favorite food photographers and her new cookbook does not disappoint. To be honest, I bought this book mostly for the photography, but I'm loving the recipes as well. While I won't be making any recipes from her dessert section, which of course is not sugar-free, I'll be making several recipes from the meatless section and pasta section. Her recipes are so creative and I love using them as inspiration in my own kitchen. So far, I've made her Irish French Onion Soup (using mushroom broth instead of beef), her No-Guilt Broccoli Fettuccine Alfredo and her Pumpkin and Cauliflower Gratin with Fried Sage. They were all so good!
New Kitchen Equipment
I recently got a cast iron casserole and I love it! It's something I never thought of having and now that I have it, I couldn't live without it. So far, I made a risotto (recipe coming soon), a french onion soup and a gratin (both from the Half Baked Harvest Cookbook). If you don't have one, I highly recommend looking into it. It's perfect for making soups, stews and so many more recipes. It's going to be perfect for making all the comfort food this fall and winter. This is the one I use.
Favorite September Recipes
I'm currently all about using zucchini, carrots and tomatoes from our garden. Also, we're going apple picking soon and I'm getting ready to bake all the apple desserts!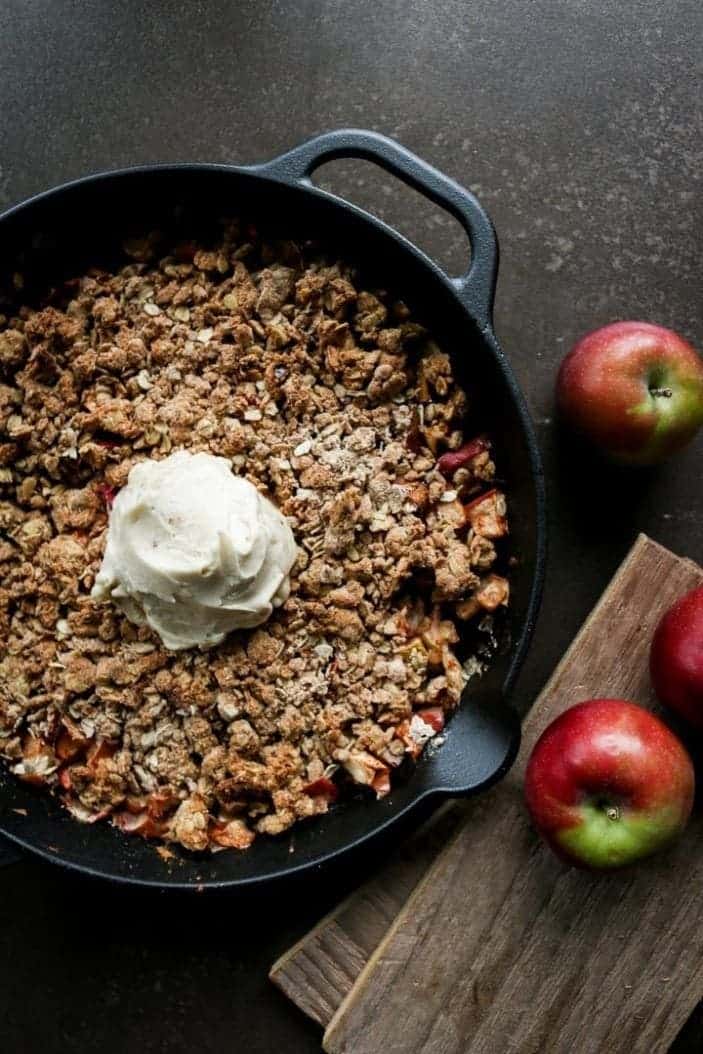 The Best Sugar-Free Apple Crisp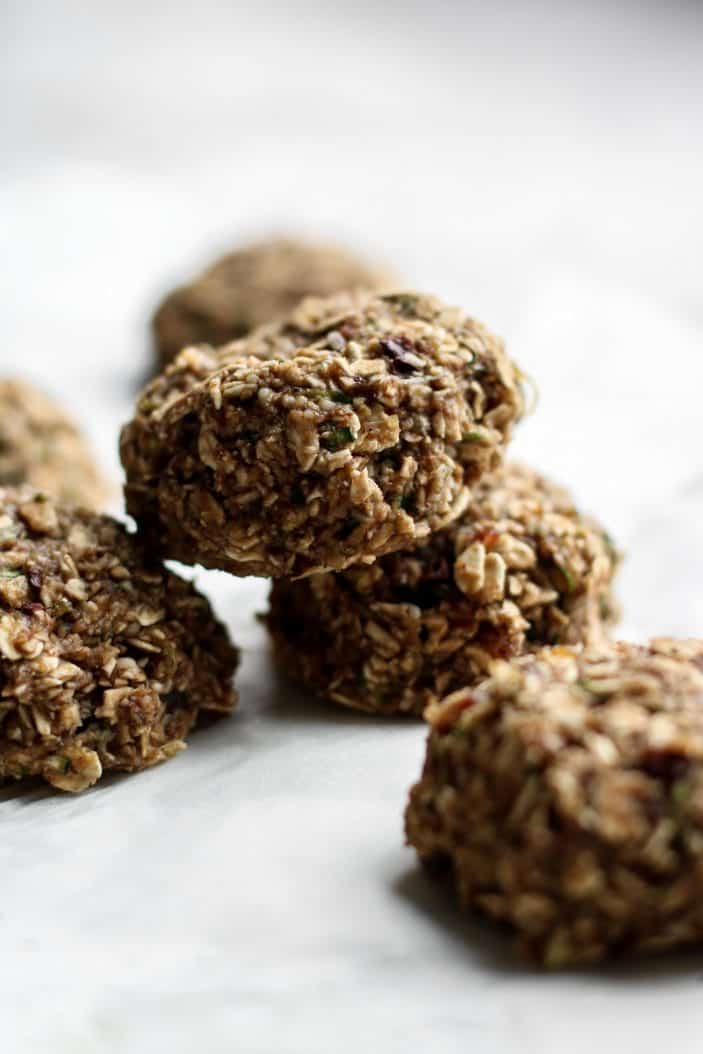 Chewy Oatmeal Zucchini Cookies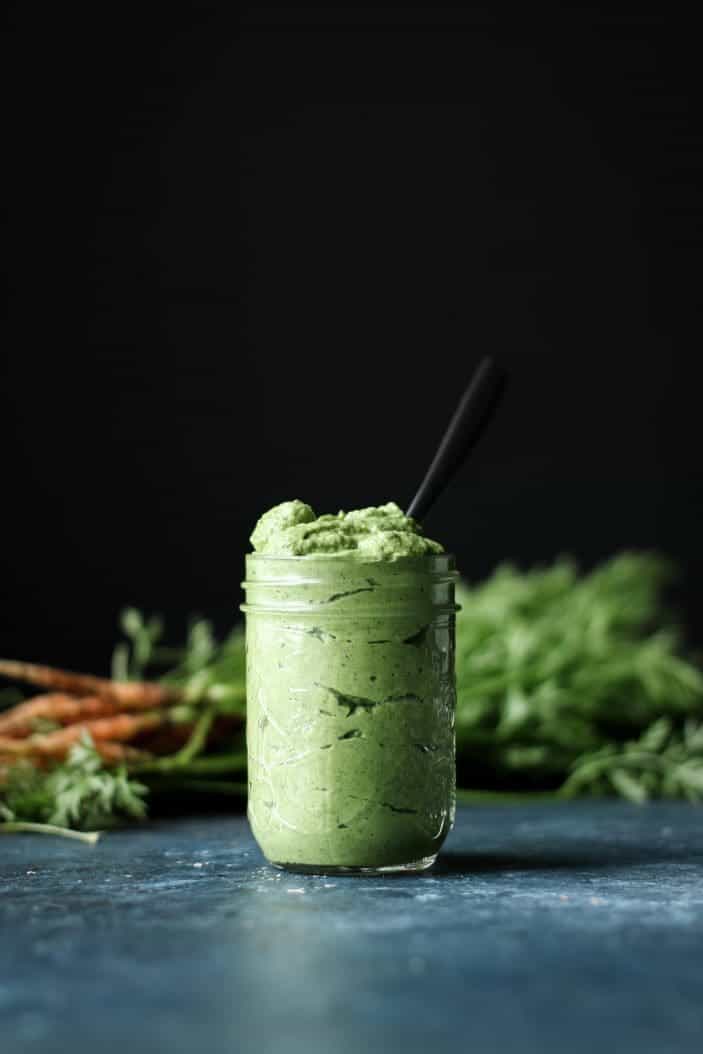 Creamy Carrot Top Avocado Sauce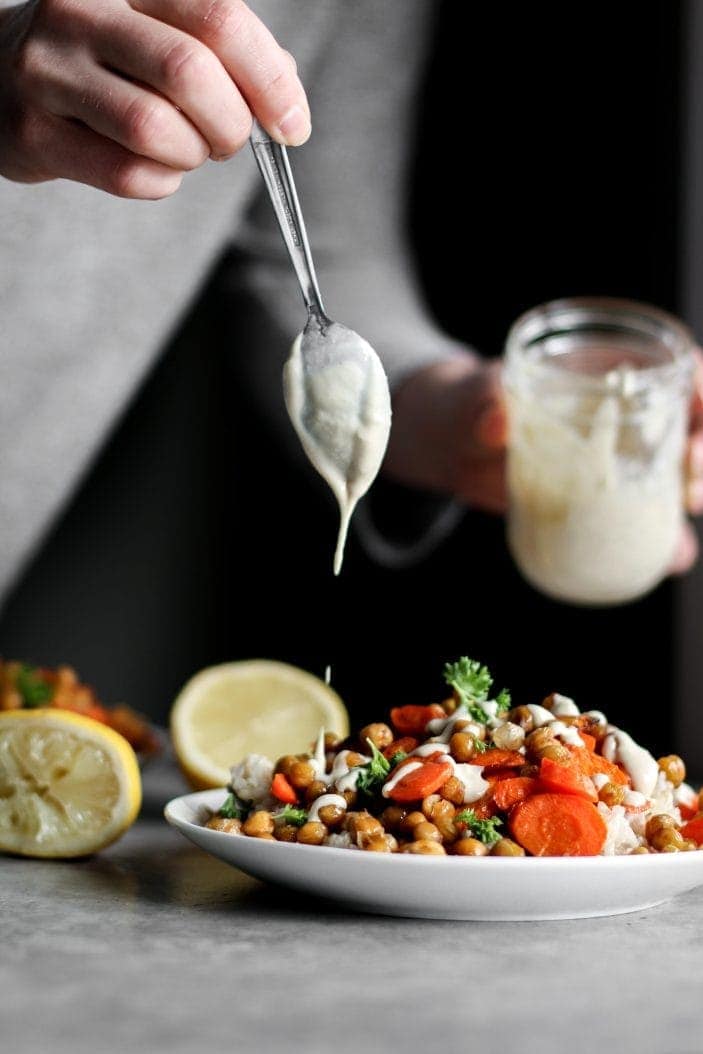 Roasted Carrot & Chickpea Buddha Bowl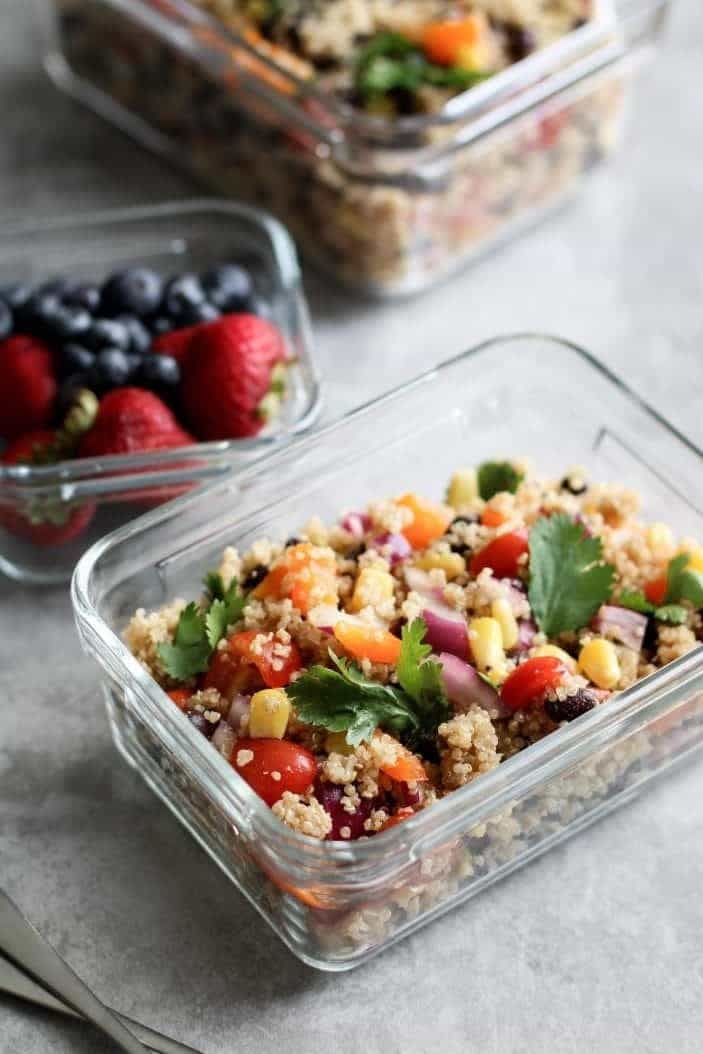 Quick Lunchbox Southwestern Quinoa Salad
That's it! I hope you enjoyed these September favorites. I plan on sharing similar posts each month (my monthly favorites). Let me know what you think!
Also, I have another exciting blog post coming this week, so keep your eyes peeled!