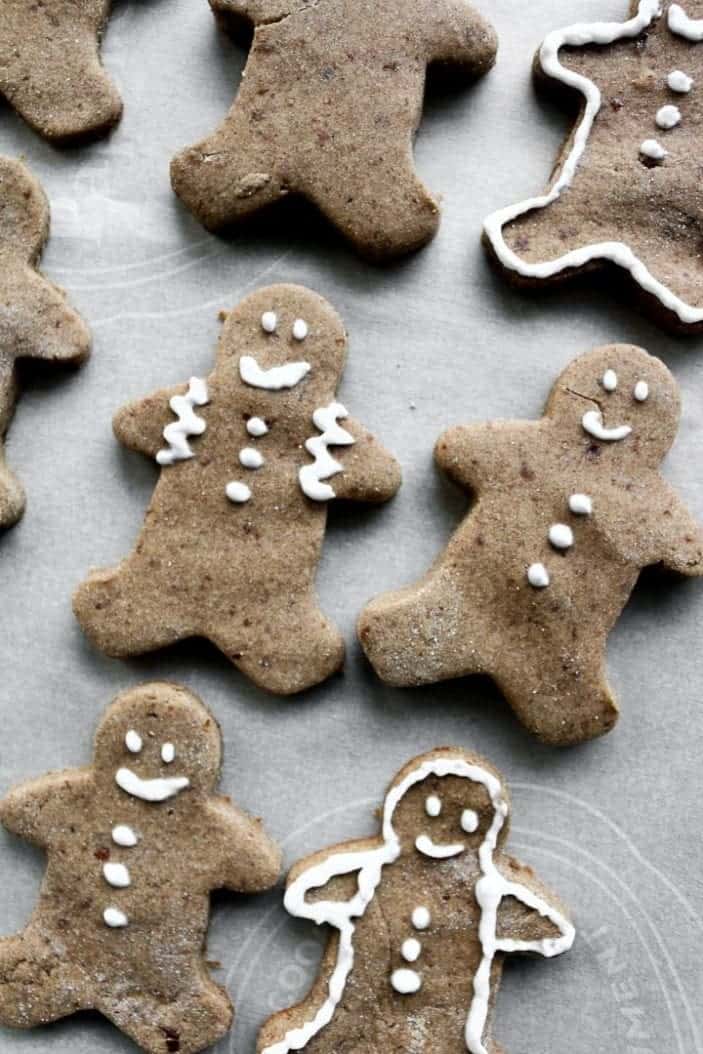 Chai-Spiced Cut-Out Cookies
As I'm writing this, we're having our first snow storm of the season.
I think this recipe is perfect for the occasion! It would be a little more exciting if I could of stayed home and have a snow day, but it doesn't work like that for my internship… I miss university! <— Here's a sentence I never thought I'd say. 😉
Nevertheless, I braved the storm and arrived safely home after work. Now I'm warming up inside with a cup of coffee and a little Rudolph donut (you can get the recipe on my Instagram and Facebook page!). These cookies (and my donuts) were my project last weekend. I wanted to share Christmas desserts with you and I'm very happy with the results! For another Christmas dessert, try my Dark Chocolate Mint Truffles.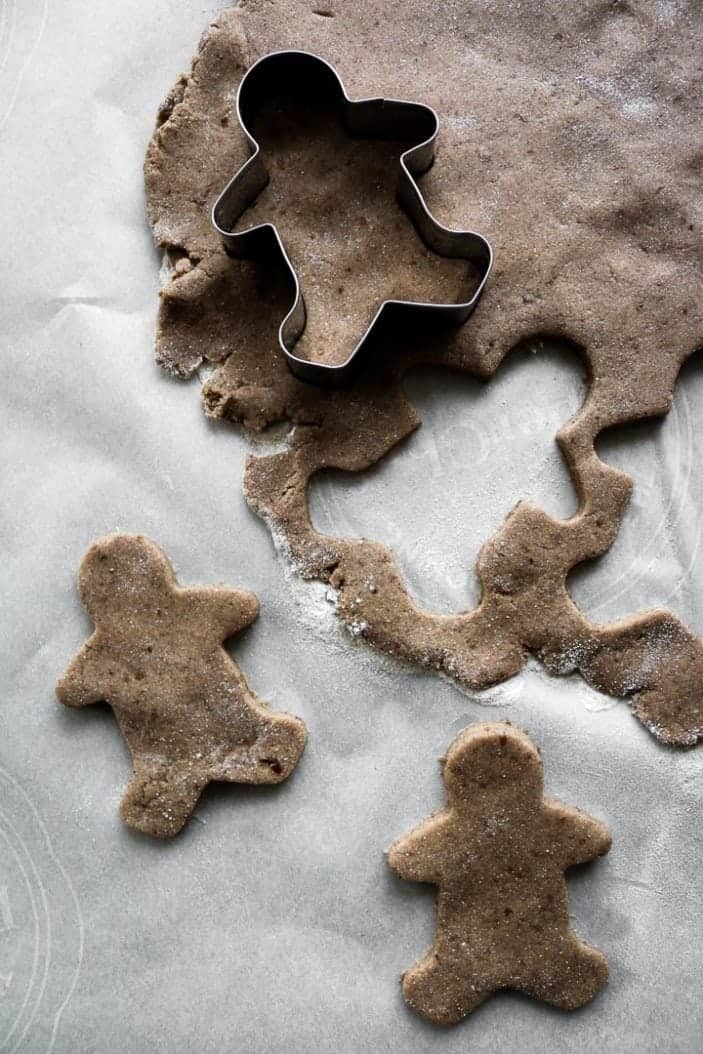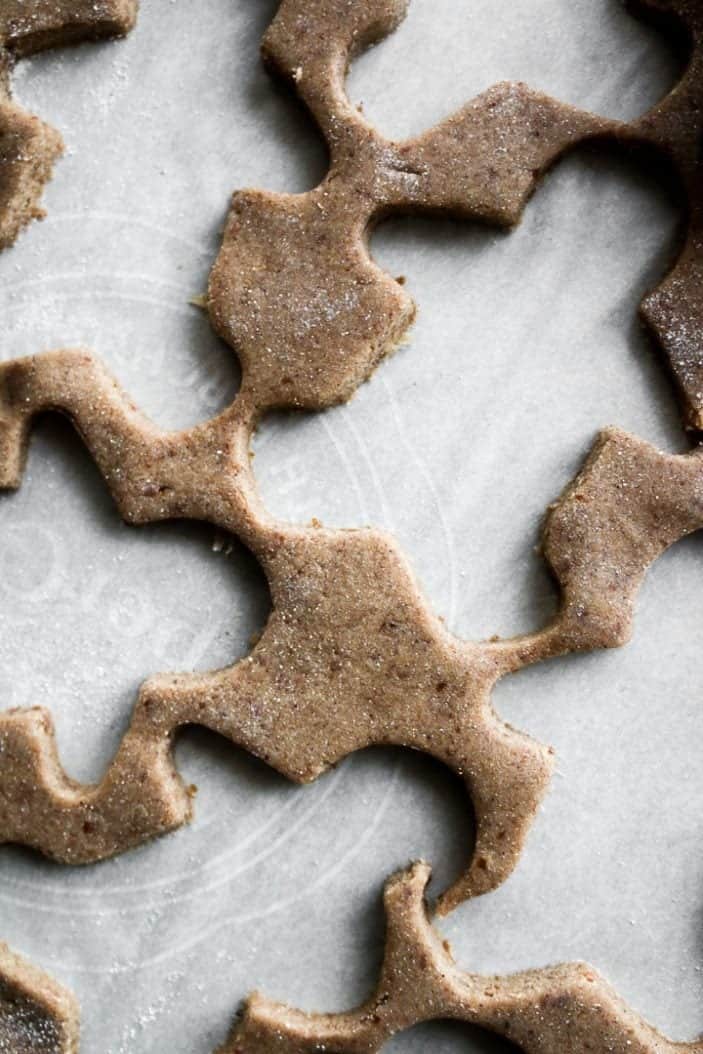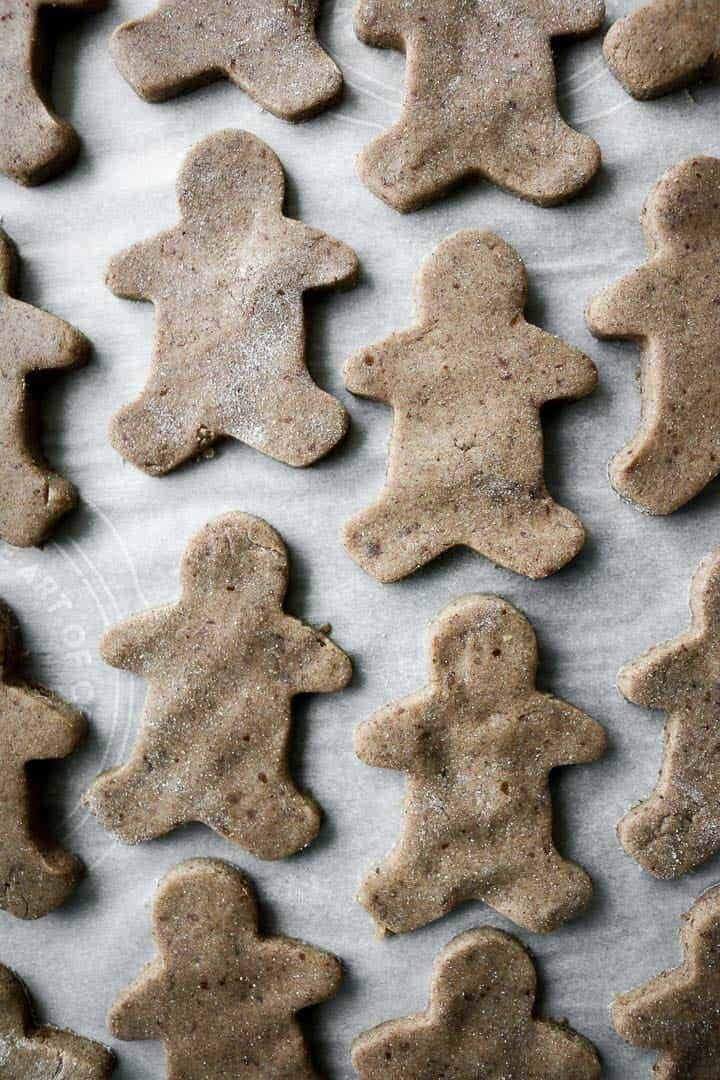 These cookies remind me of a biscotti or a sugar cookie. Not that I had either of those in a long time, but what I mean is that these cookies are perfect when paired with coffee, tea or hot chocolate. They're more on the dense side and they're not crunchy, but not quite moist either. I like to dip them in hot chocolate for that reason! They hold together perfectly, even when dipped in a hot beverage. I added a touch of chai spices, including cinnamon, ginger, nutmeg and clove. Like all of my desserts, they're healthy enough to be eaten as a snack! Ideally in the morning with coffee. Did I ever tell you I love coffee? 😉
You start by blending dates, water, melted margarine (or coconut oil) and vanilla in a food processor. Then add the mixture to a large bowl and mix it with spelt flour, baking powder and spices. Roll the dough, then form 18 cookies and bake them for 10 minutes! It's not too complicated is it?
Now if you want to get a little fancy, I suggest making coconut whipped cream to decorate these cookies! I got crafty and used a plastic bag with a tiny hole in the corner to imitate a decorating bag. It worked perfectly! The only thing about coconut whipped cream is that it will be liquid at room temperature, so the cookies will have to stay in the fridge or freezer. The "icing" is totally optional, but if you're serving them to guests, you could keep the decorated cookies lined on a plate in the fridge until served.
I hope these little cookies will be on your holiday menu. I know they're on mine!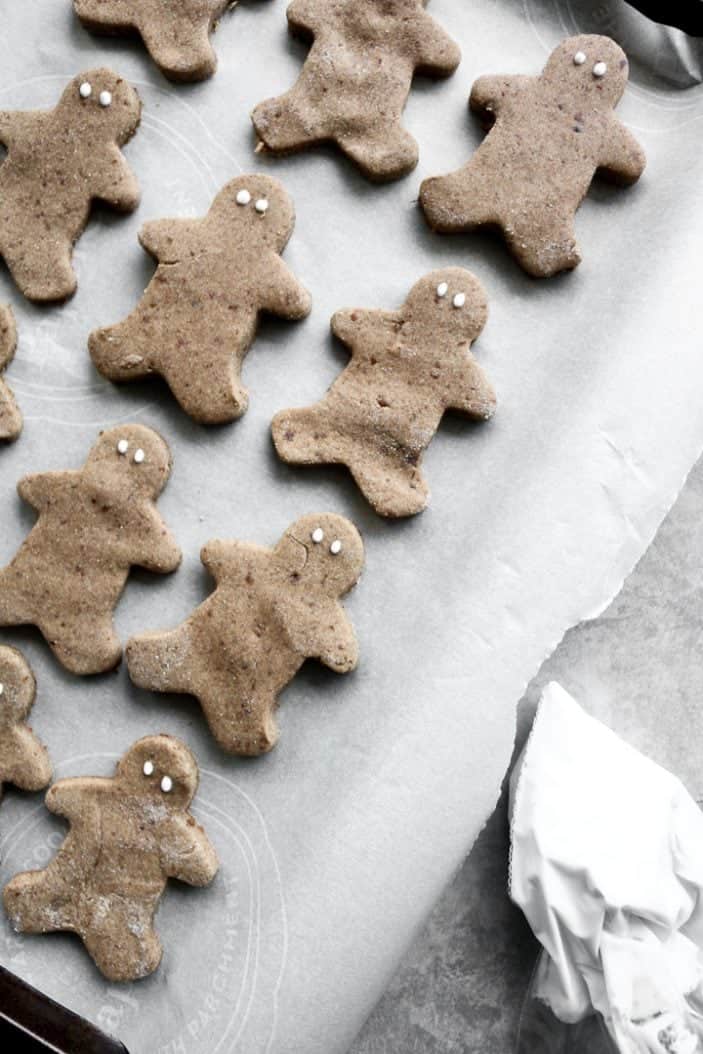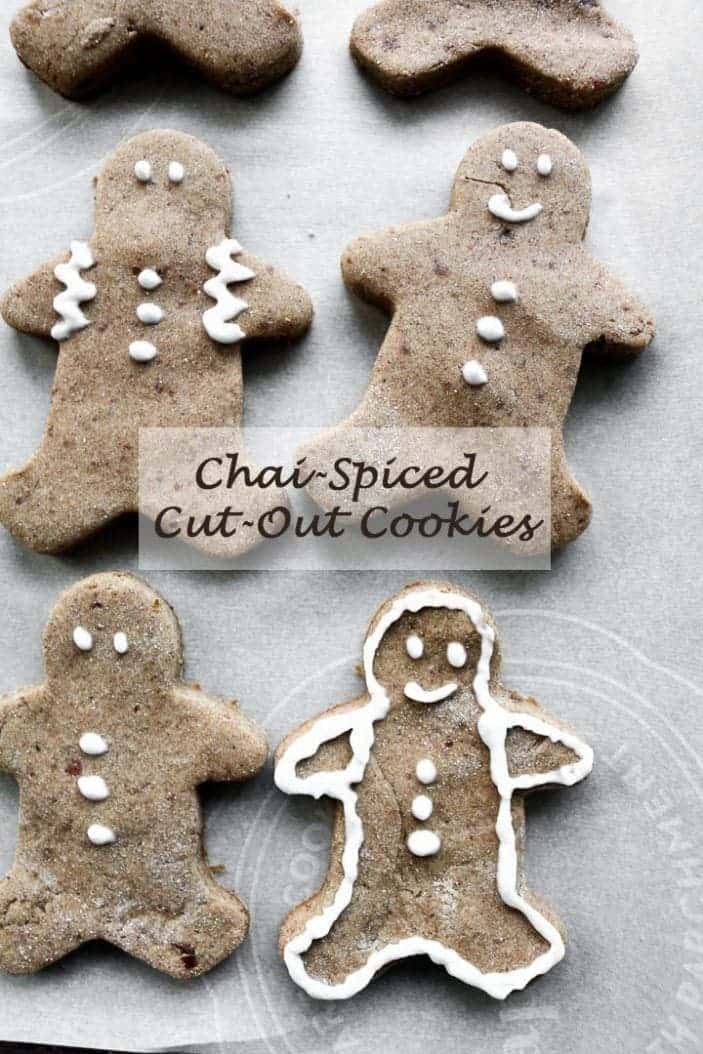 Chai-Spiced Cut-Out Cookies
These cookies are perfectly spiced with cinnamon, nutmeg, ginger and clove. They pair perfectly with coffee, tea or hot chocolate for a healthy snack or dessert. Sweetened with dates only and made with spelt flour, they would make a great healthy holiday treat!
Ingredients
1

cup

Medjool dates,

pitted

1/4

cup

water

1/4

cup

margarine or coconut oil,

melted

2

teaspoons

vanilla extract

1 1/2

cup

spelt flour

1/2

teaspoon

baking powder

1 1/2

teaspoon

cinnamon,

ground

1/2

teaspoon

ginger,

ground

1/4

teaspoon

nutmeg,

ground

Pinch of clove,

ground

1

can

full-fat coconut milk

(optional)
Instructions
If decorating the cookies with coconut whipped cream, place a can of full-fat coconut milk in the fridge overnight.

To make the cookies, preheat oven to 350F. Line a cookie sheet with parchment paper.

In a food processor, add dates, water, melted butter (or coconut oil) and vanilla. Process until smooth, about 1-2 minutes.

In a medium bowl, add flour, baking powder, cinnamon, ginger, nutmeg and cloves. Stir in your date mixture and mix everything together using your hands.

Place the dough on a lightly floured surface. Roll the dough about 1/4 inch thin. Using a cookie cutter, form 18 cookies.

Place the cookies on the prepared cookie sheet and bake 10 minutes. Let them cool.

If decorating the cookies, make the coconut whipped cream: Scoop out the cream from the canned full-fat coconut milk. The cream should separate itself from the coconut water when chilled overnight. Using a stand-mixer or a hand-mixer, whip the cream until lightly fluffy.

Place the cream in a decorating bag or in a plastic bag with a small hole in a corner. Decorate the cookies to your liking!
Notes
Store in an airtight container at room temperature or in the fridge or freezer if decorated.
To make these cookies gluten-free, you can try using light buckwheat flour!
If you try this recipe, make sure to tag your photo #unsweetenedcaroline on Instagram, Facebook and Twitter! Don't forget to also tag me @unsweetened.caroline on Instagram so I can see your creations!