3 Nights in Edinburgh + Vegetarian Guide
3 nights in Edinburgh. Here, I'm sharing my little guide for a short stay in Edinburgh, Scotland! Plus all the vegetarian restaurants you need to try.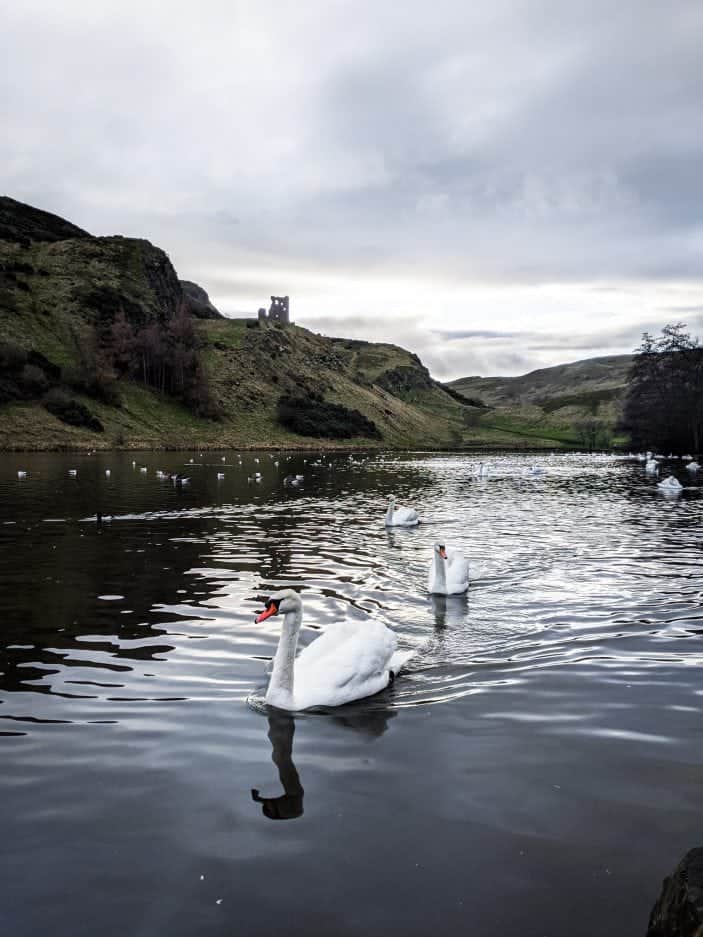 Edinburgh. Our last destination on our 3 months European honeymoon. Also one of my favorite places. Scotland was more beautiful than I could ever imagine!
Today, I'm sharing all of our favorite things to do, plus the vegetarian restaurants we tried and loved.
As with all of my other travel posts, I want to mention that I'm not an expert on the city and I don't personally live in Edinburgh. I'm just sharing our personal experience, including places we enjoyed and the restaurants we loved! Also note that we visited in 2019, so I can't guarantee that the restaurants mentioned here will still be available at the time that you visit. I hope you'll find this guide helpful in one way or another.
When to Visit?
We visited Edinburgh just before Christmas, from December 21 – 24th. The city was full of Christmas spirit. Plus, the weather was much warmer than we're used to here in Canada that time of year. I'm talking no snow and a light winter jacket. We spent most of our time outside, hiking or exploring the city and it was perfect. I can't speak for the rest of the year, but if you're thinking of traveling to Edinburgh around December, I'd highly recommend it!
Things to Do in Edinburgh
This was my favorite part of our trip to Edinburgh: Exploring Holyrood Park. This park has several things to see and you can get the best view of the city. Our suggestions: Check out Saint Anthony's Chapel Ruins and hike up to Arthur's Seat for a view of Edinburgh.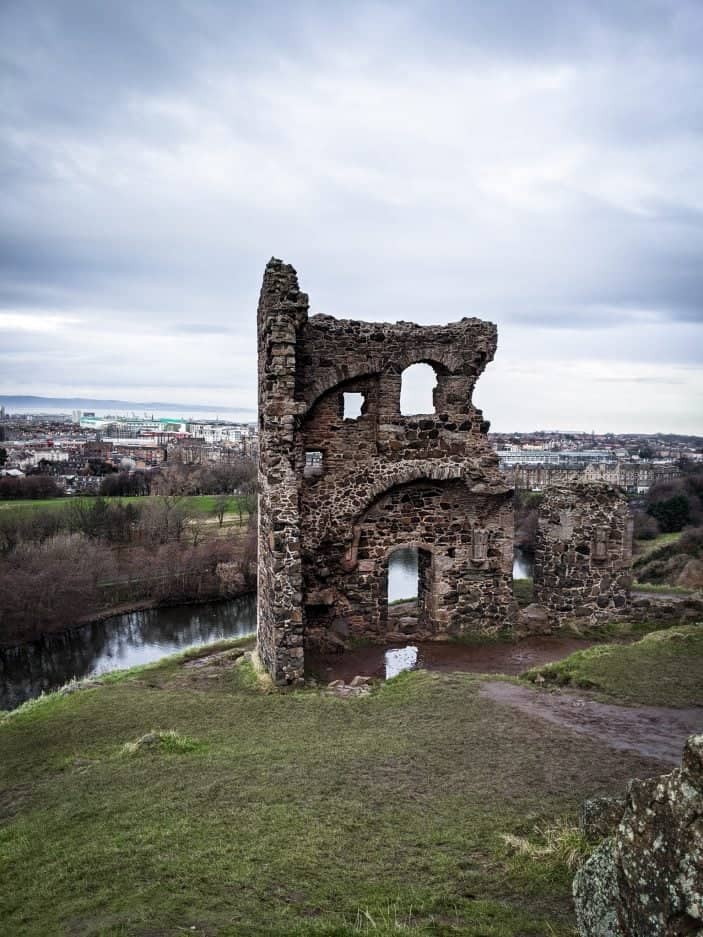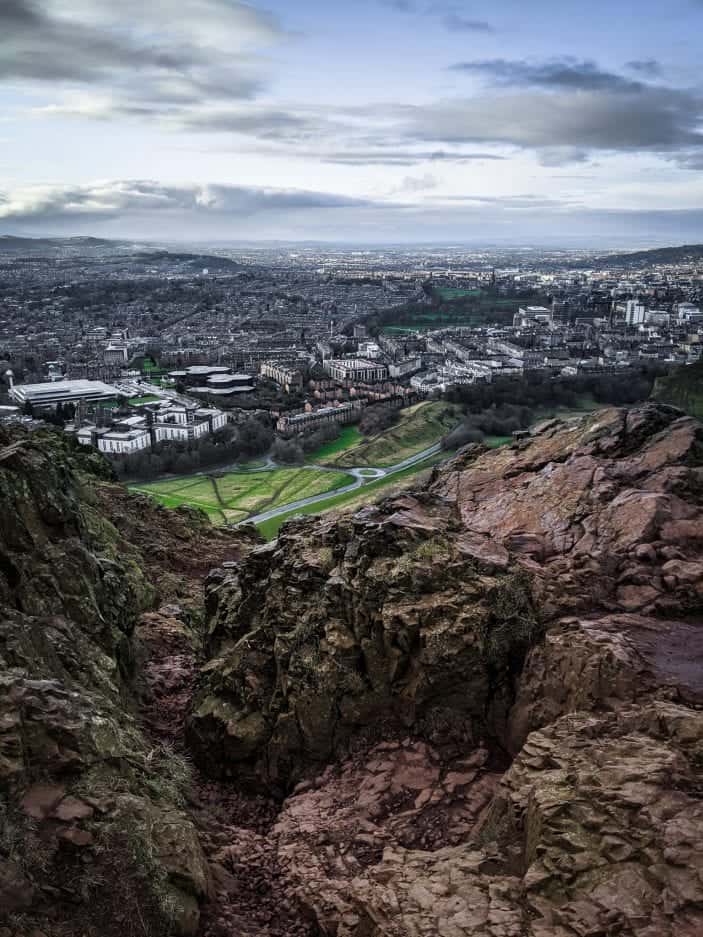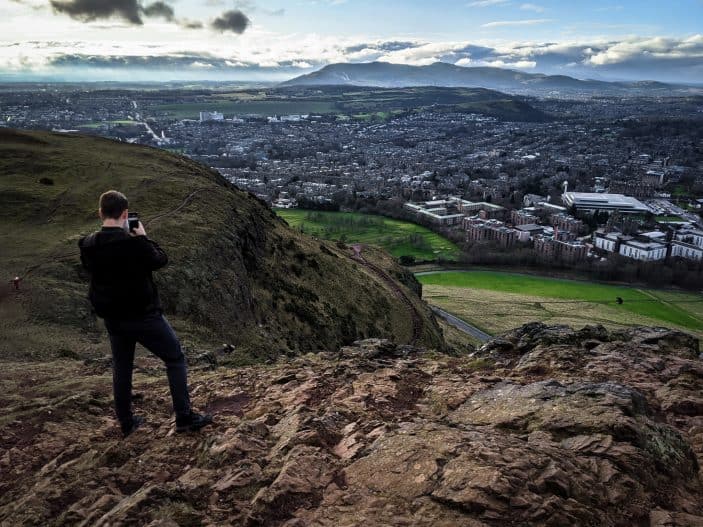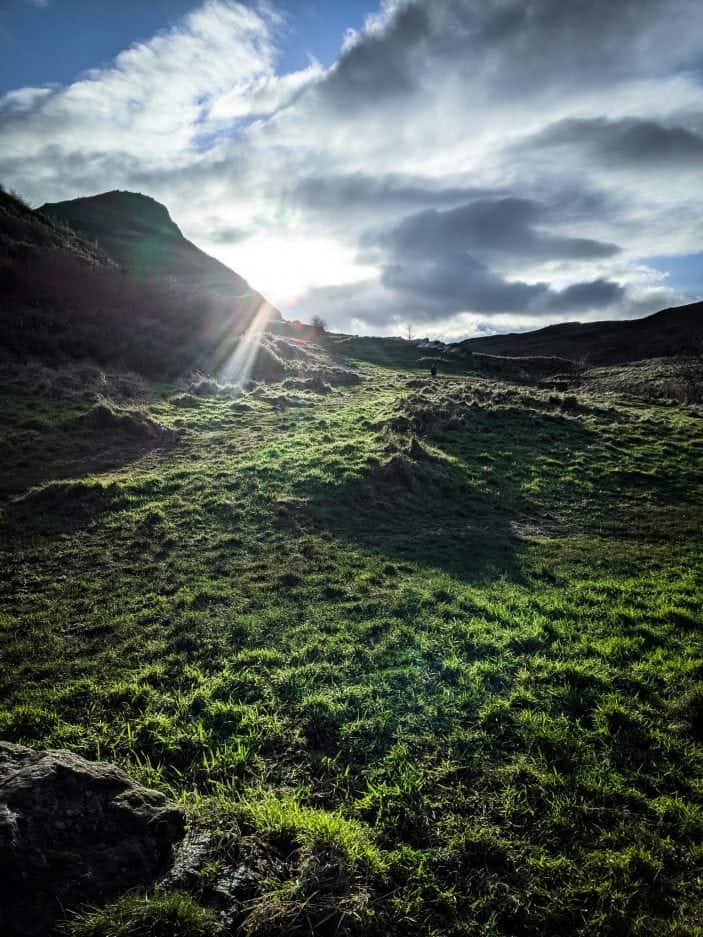 Of course you need to check out the Edinburgh Castle. You can see it on top of the hill when walking around the city or you can pay to enter.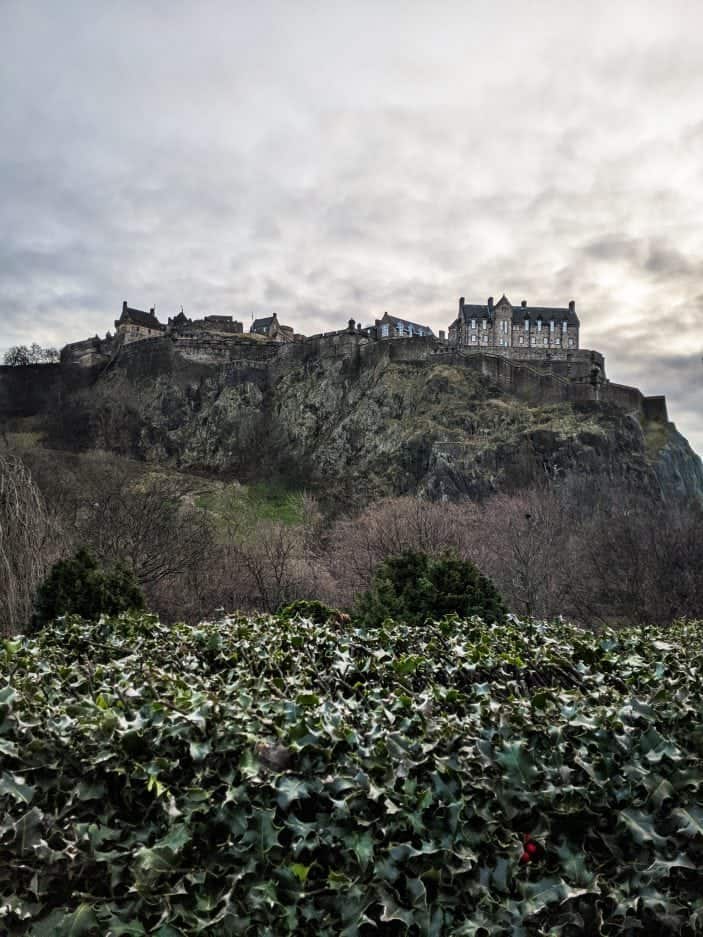 Walk Around Edinburgh Old Town | Google Maps
Just take the time to walk around the old narrow streets and take it all in. You'll find plenty of shops, restaurants and beautiful sights. Don't miss St. Giles' Cathedral and the Edinburgh Castle.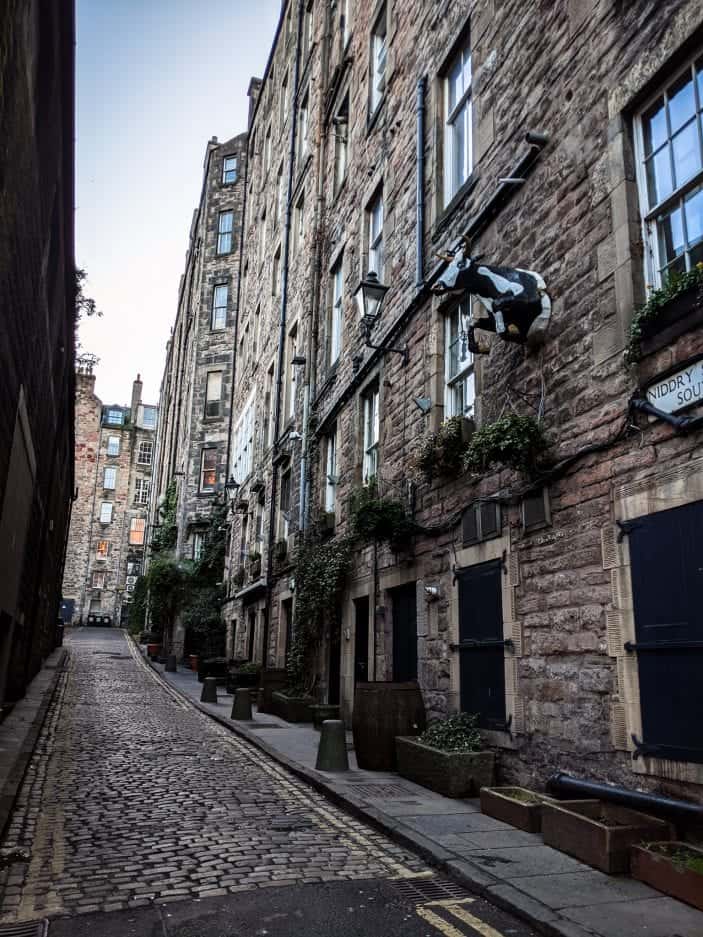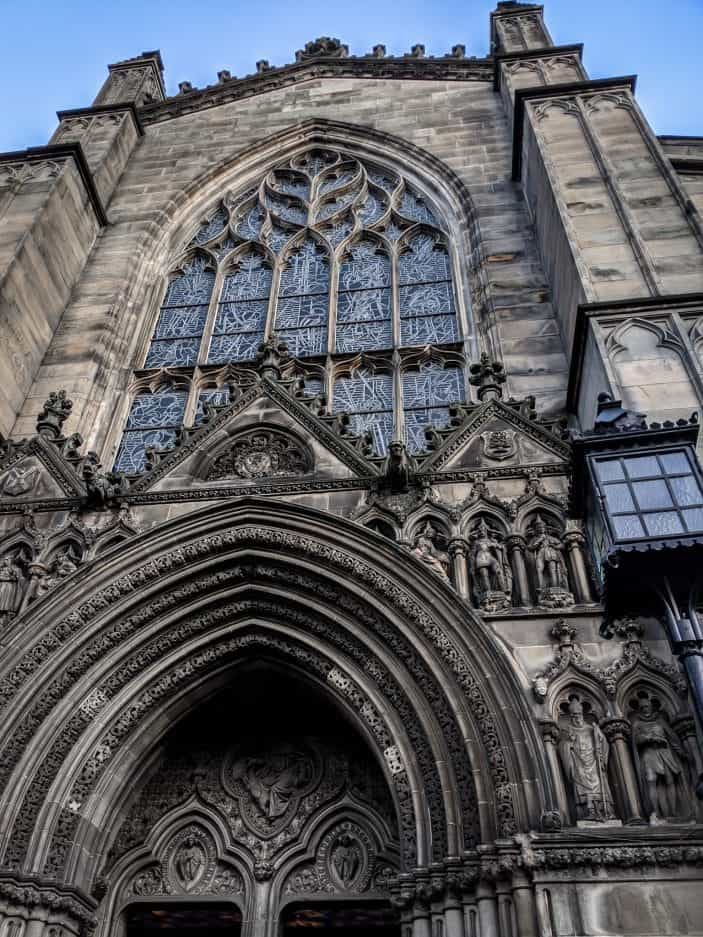 Walk Around Dean Village | Google Maps
Just a short walk away from the city center, you'll find Dean Village. A charming area with old buildings, next to a stream. You don't need much time to explore the village, but it's worth a quick stop!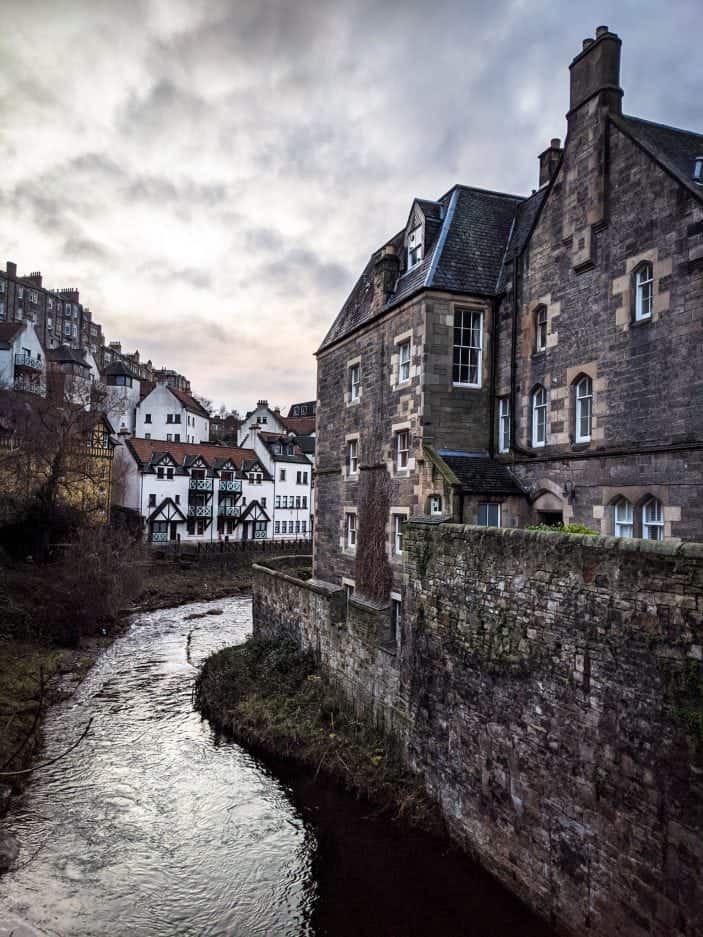 A little hill that gives you another great view of the city. You'll also find several monuments.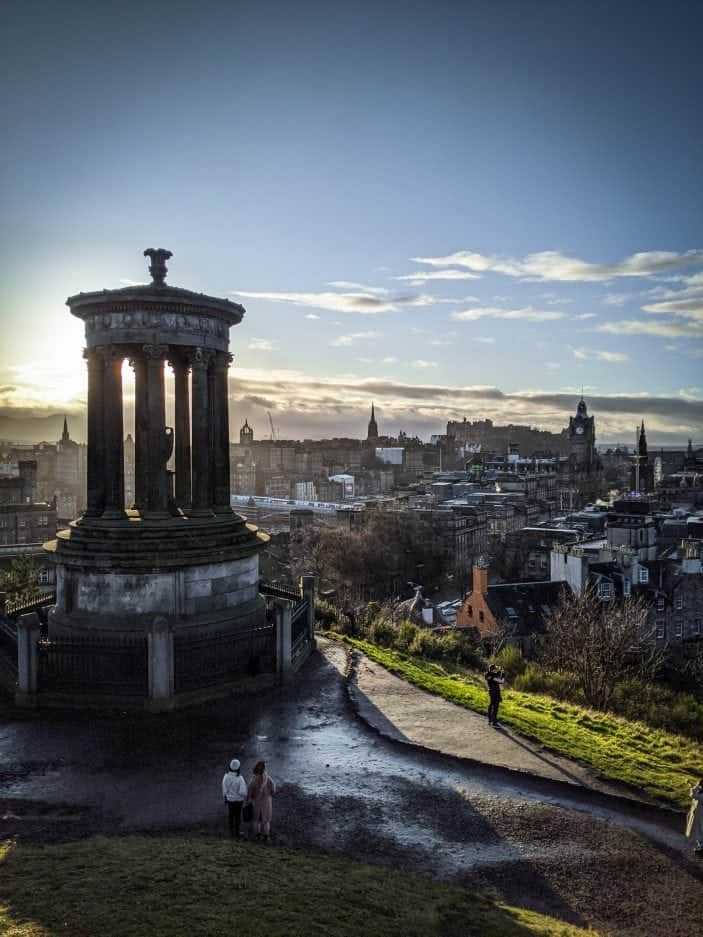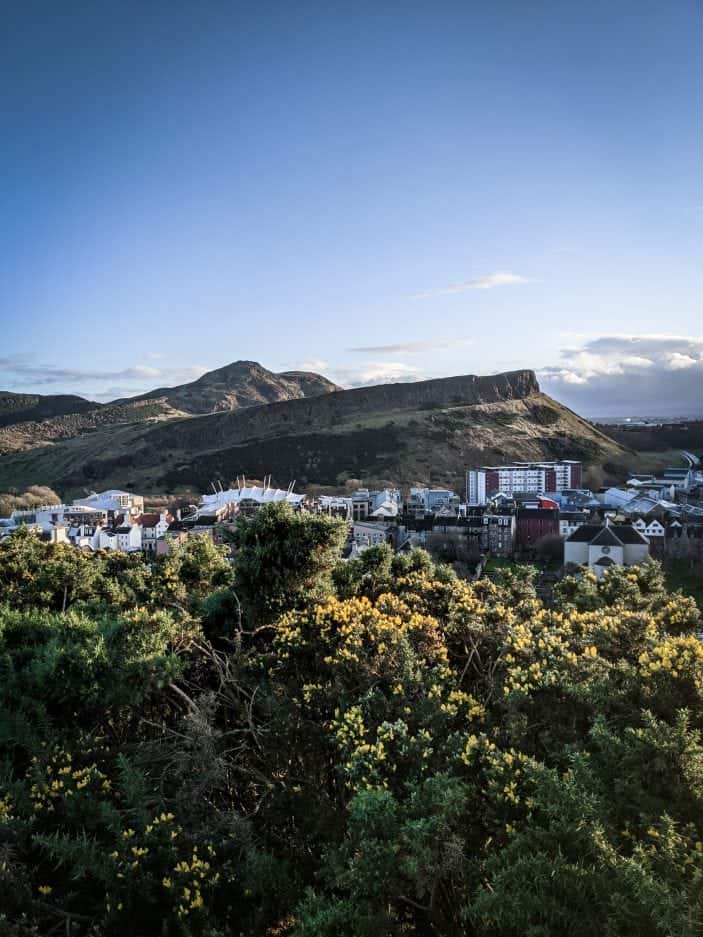 Christmas Market
If you're in Edinburgh near Christmas time, make sure to check out the Christmas market in the city center! You'll find lots of little shops, food and rides.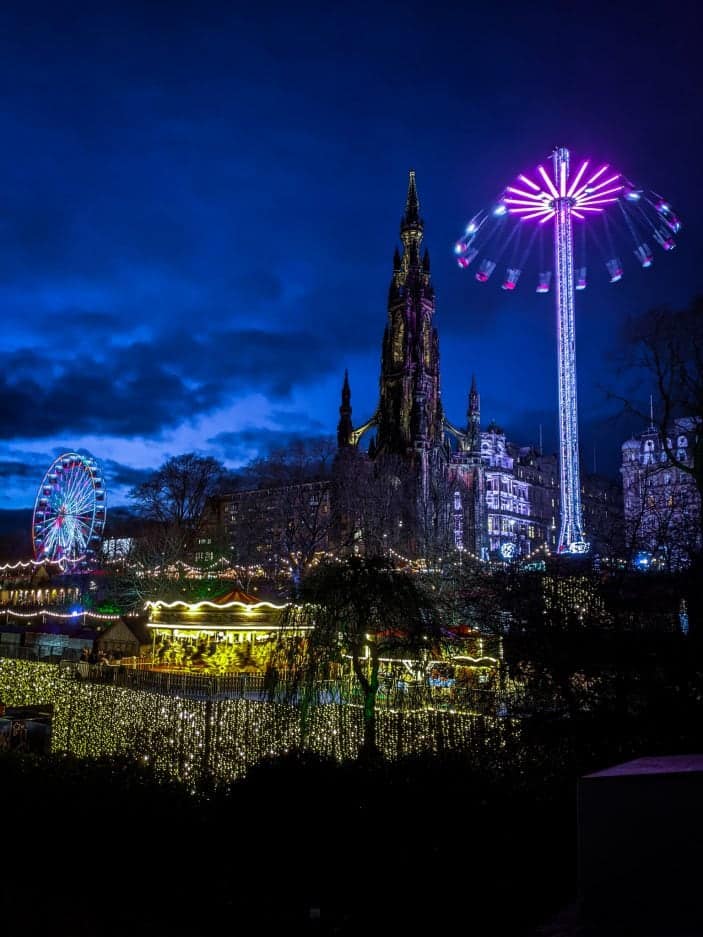 Edinburgh Vegetarian Restaurant Guide
While we didn't try every vegetarian restaurant in Edinburgh (there are surprisingly many!), we did try some very good ones. Here, I'm sharing the restaurants we tried and loved.
Easily our favorite one in Edinburgh. This place had the best vegetarian comfort food! I had a bowl of loaded fries and Shaun has vegan nachos. Both were so good and perfect after a long train ride from London.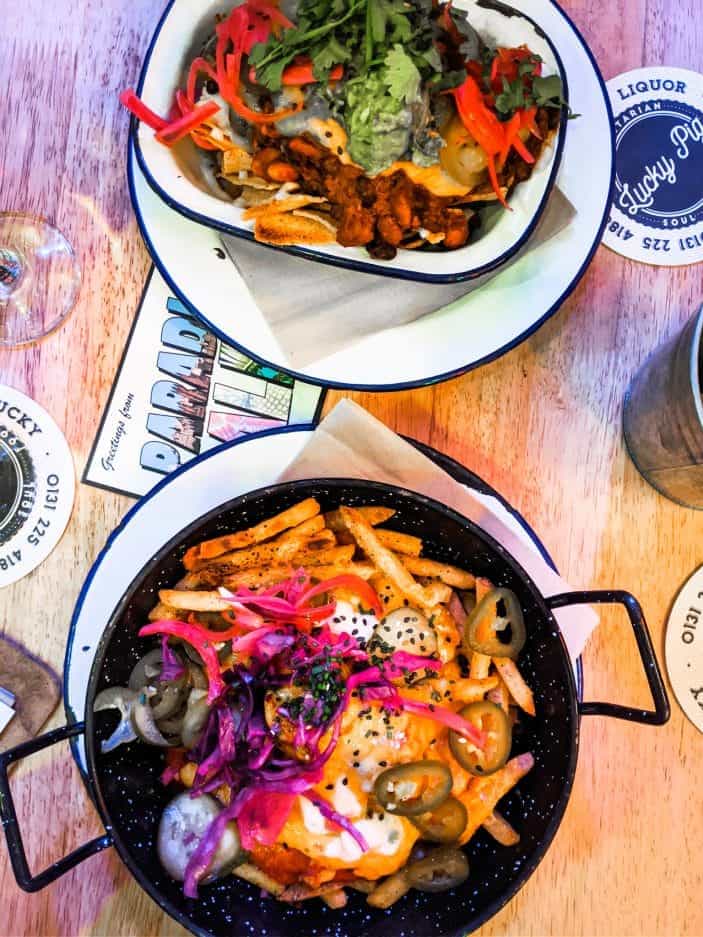 We stopped here for lunch on our last day and it was good. Shaun had nut butter banana toasts and I had avocado toasts. It wasn't the best avocado toast I had (it had strong red pepper on it, which I wasn't a fan of), but otherwise, we loved it. We also both had a smoothie. Chocolate for Shaun and almond banana for me!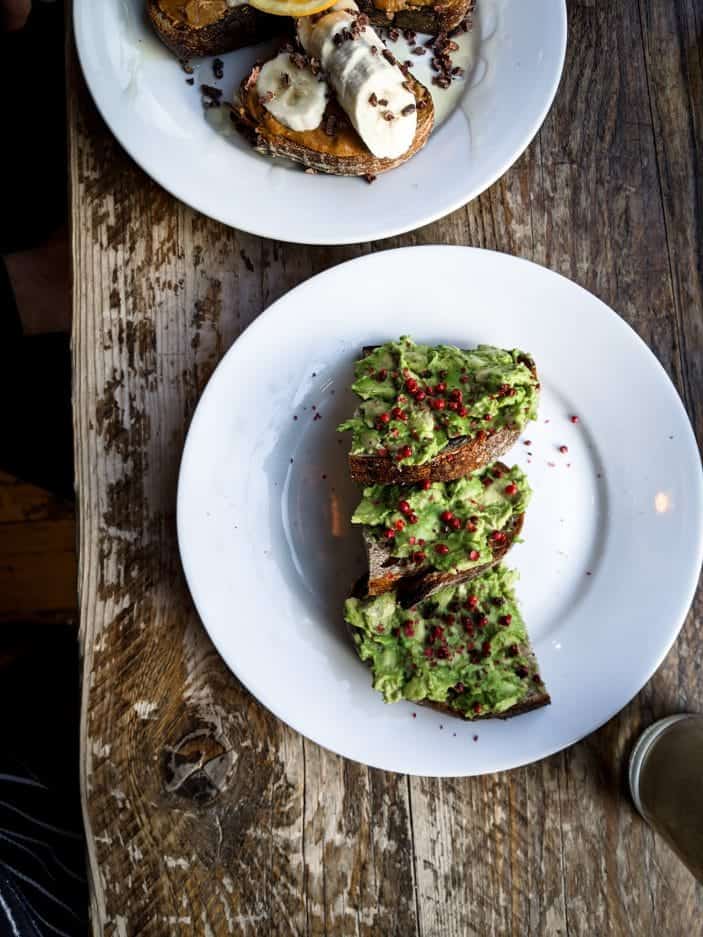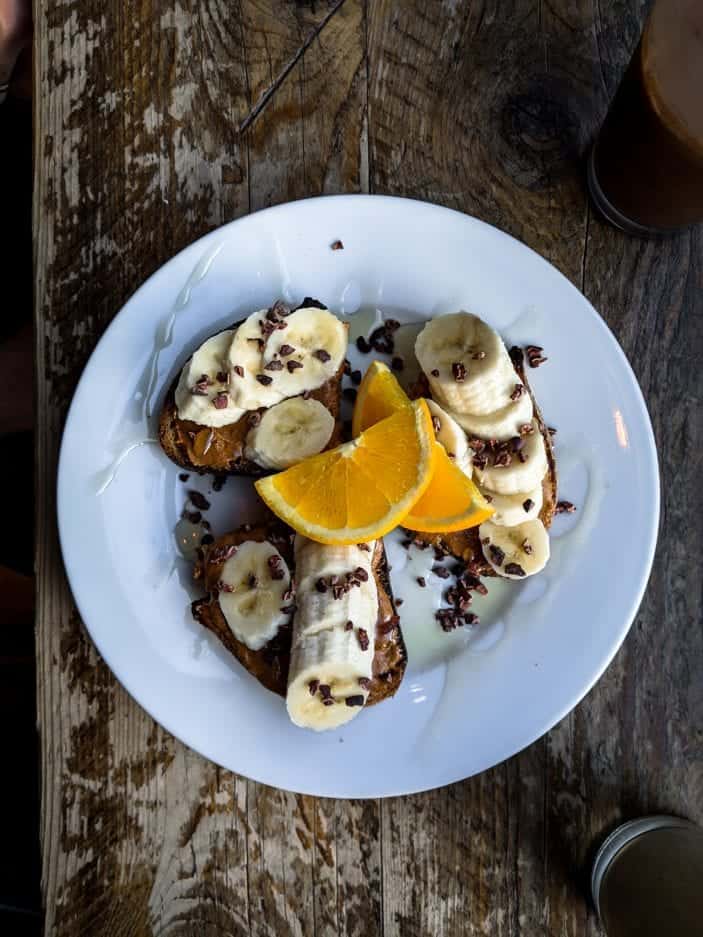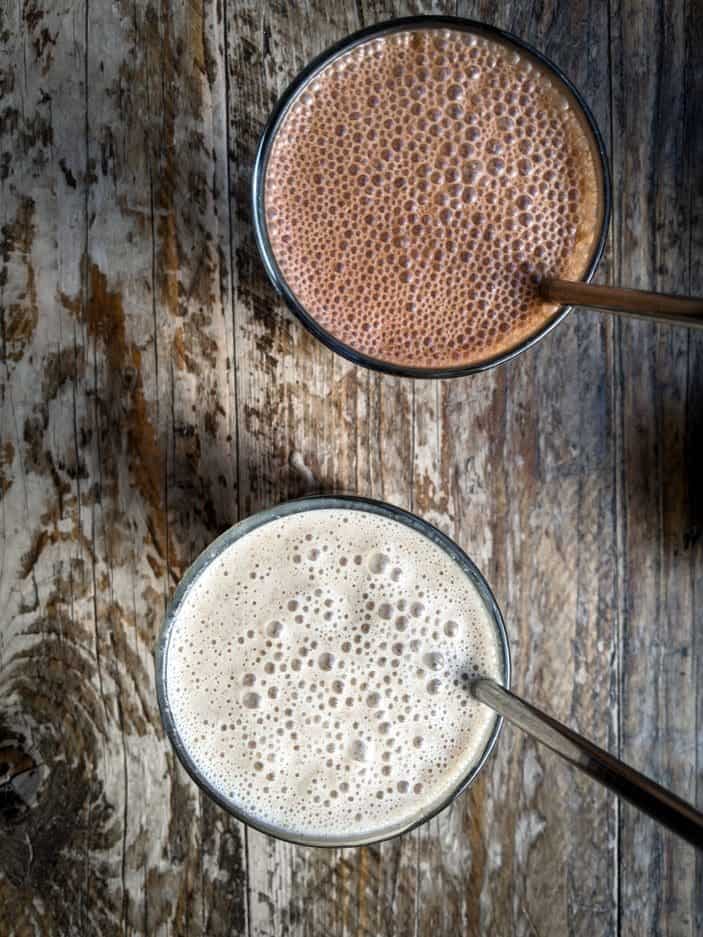 They have many locations in Edinburgh and we stopped by one of them for lunch. I had their vegan haggis (when in Scotland!) and Shaun had their halloumi wrap. We also bought a flapjack to go (a must!). Everything was delicious!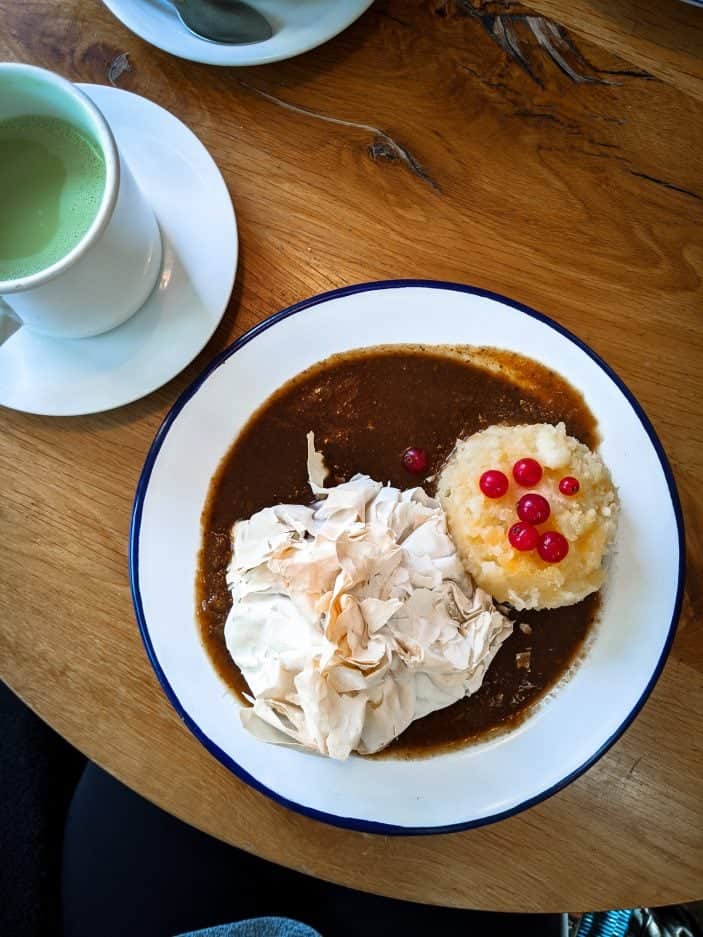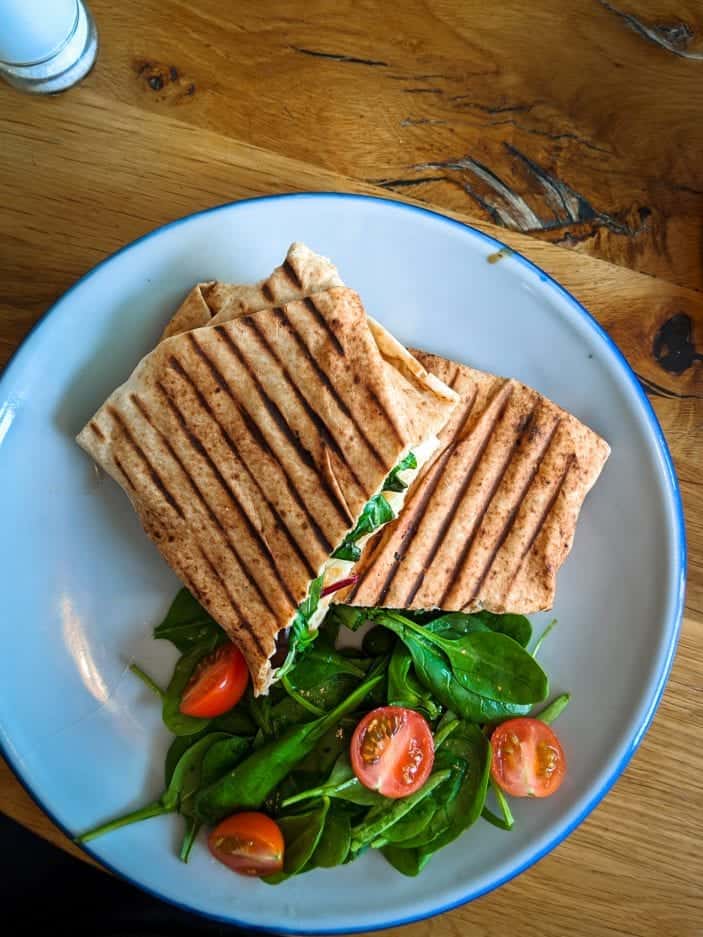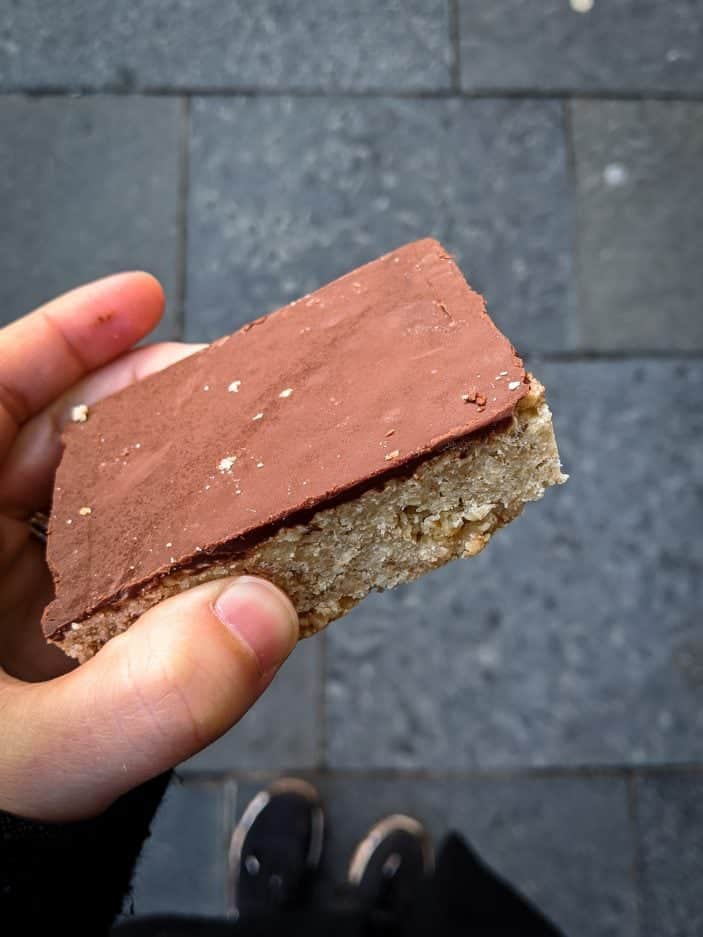 A higher end vegetarian restaurant. This place was great for a fancier night out. Everything is vegetarian and they serve many vegan options. I had a curry and Shaun tried a mushroom and goat cheese strudel.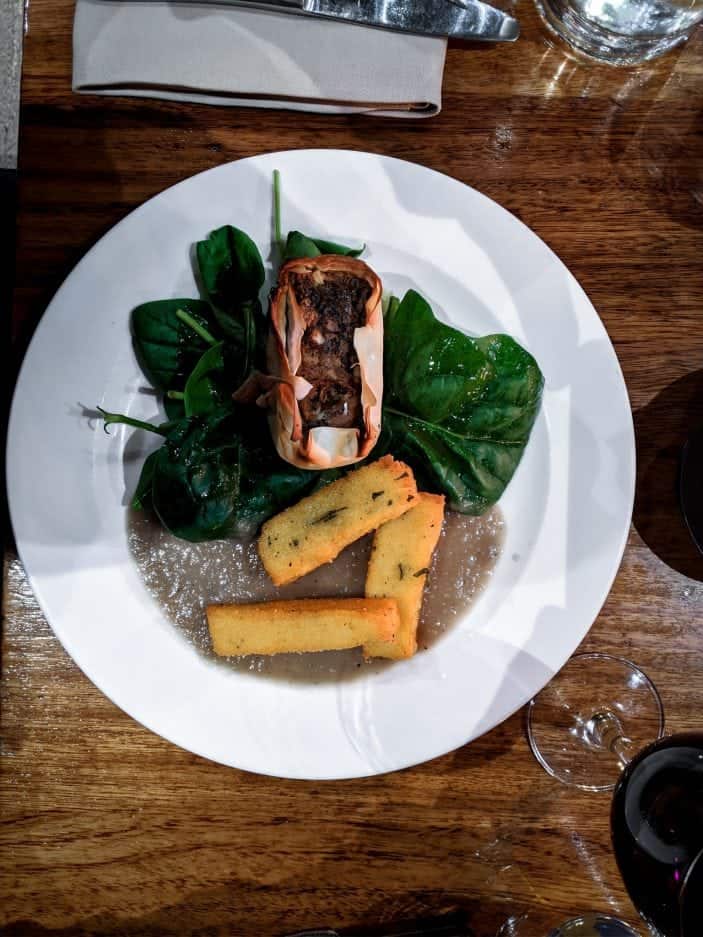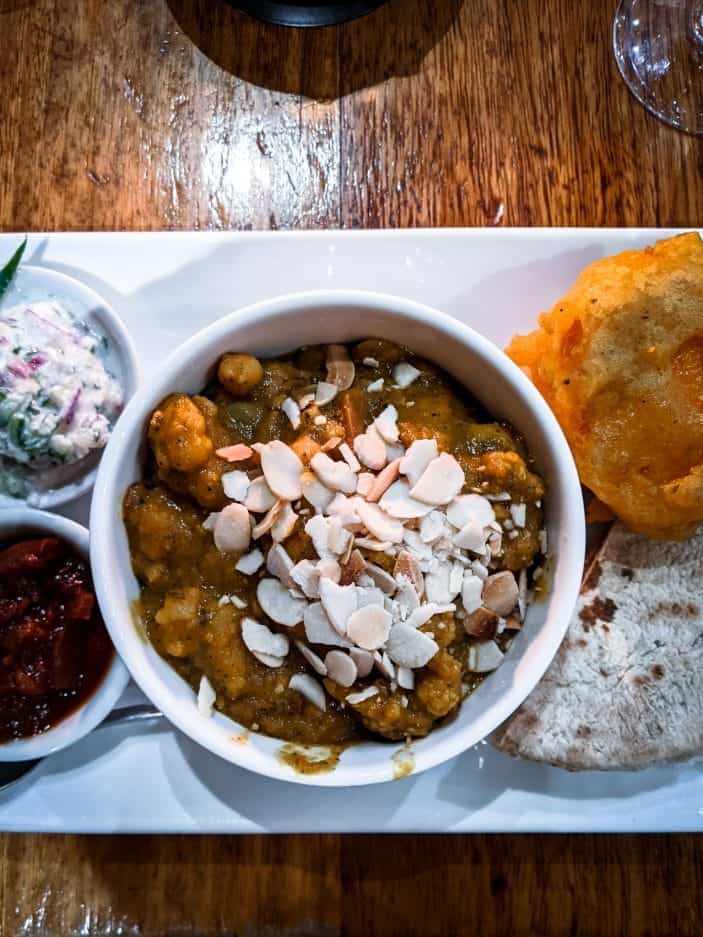 And that's it! We didn't get to do too much during our short stay, but we still got to enjoy this beautiful city. If you're ever in Edinburgh for only a few days, I hope you'll find this little guide helpful.
Our Edinburgh Map
Looking for more details on our trip to Europe? Check out my comprehensive Europe guide here.