Meal Prep Sesame Tofu Bowls
Nutritious meal prep sesame tofu bowls. This recipe is perfect for lunches at school or work. It's vegan, gluten-free, nut-free and delicious!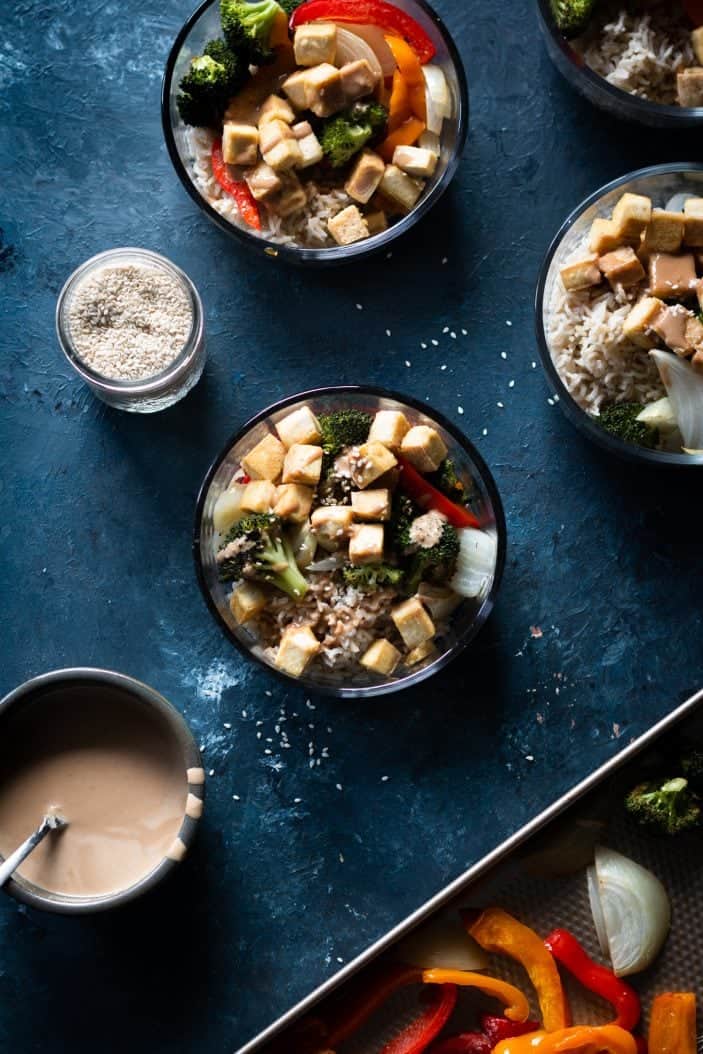 I can't even count the number of times I've made these sesame tofu bowls over the past 2 months. Almost weekly, really. I've been meal prepping a lot more since we arrived from Europe because now that I have an office in Kelowna, I tend to be away from home for 14 hours a day most days of the week. Clearly meal prepping has become a necessary part of my weekend routine.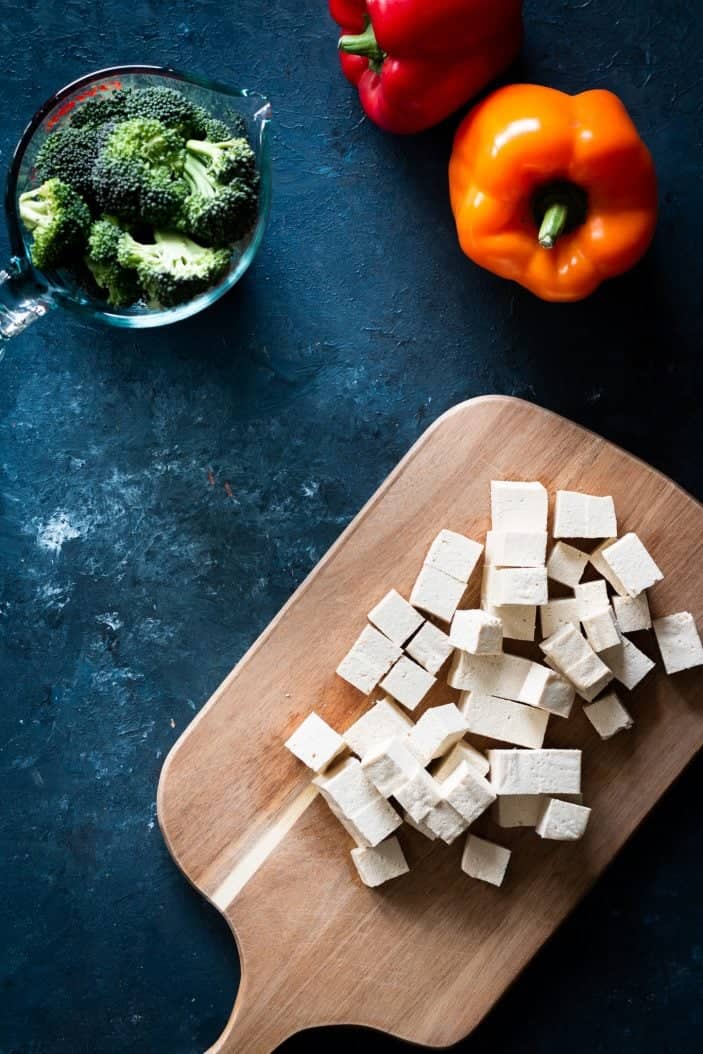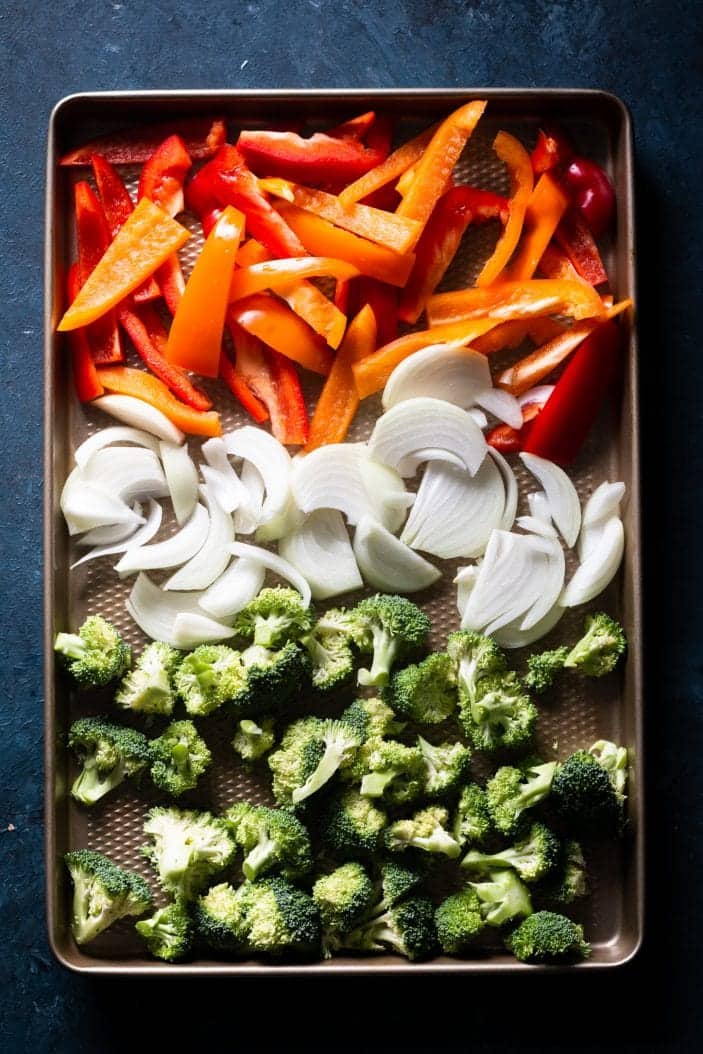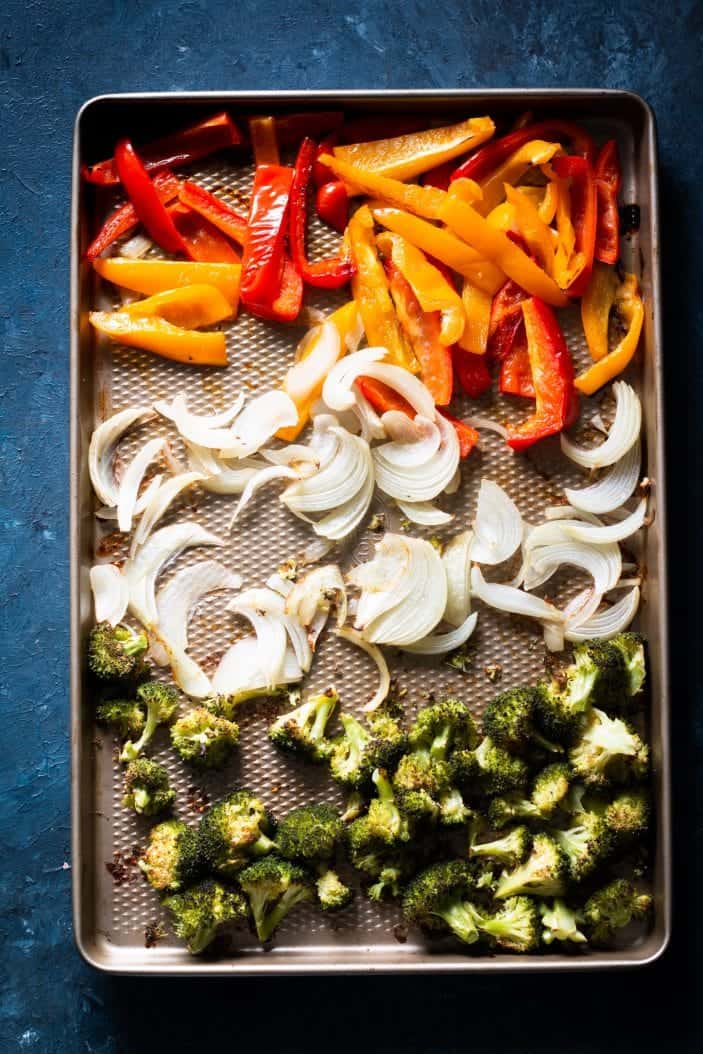 Thoughts on Meal Prepping
I don't particularly enjoy prepping every meal I'm going to eat during the week. Why? Because I like to have some flexibility in what I eat on any given day. I personally find that meal prepping can be restrictive at times, especially if it's used in a diet-focused way.
So how do I meal prep without feeling deprived and bored with my meals? I have several tips to make it realistic and more enjoyable.
Here are my meal prep tips:
Only prep meals that you know you LOVE. Meals that are delicious and flavorful. Unless I'm last-minute and really not in the mood to prep, I make sure my meals are NOT boring.
Don't prepare meals with calories in mind. I can't say it enough: Calorie counting, restrictions and diets don't work! I don't count the calories in my meals, I just make meals that I know will satisfy me.
Prepare a good variety of meals, so that you don't get tired of eating the same thing on repeat.
Only prepare meals 4 days in advance. Don't risk eating old food that's gone bad. 4 days is the most that I'll do, so I only prepare meals up till Wednesday. The rest of the week, I'll either have food from the freezer (soups, etc.) or I'll make simple sandwiches.
Make it realistic. I only prepare 3-4 simple dishes with at least 4 portions that we'll eat between my husband and I.
Prepare snacks. You know what's worse than boring meals? No snacks. I always prepare at least one sweet snack for the week, usually muffins or energy bites/granola bars. Other snacks will mostly be nuts and fruit.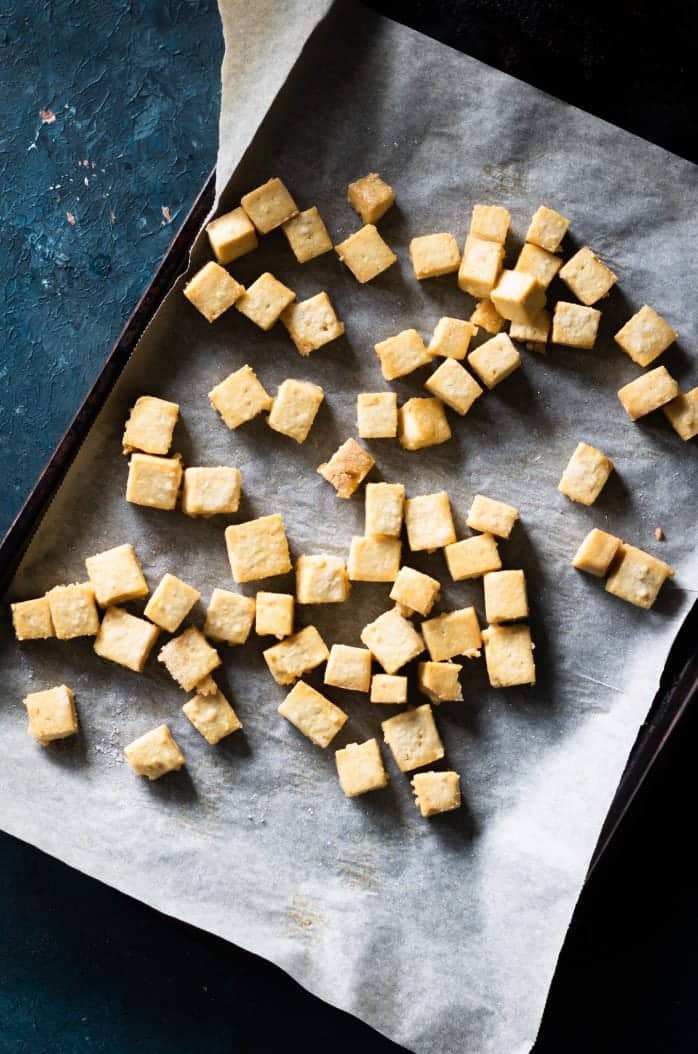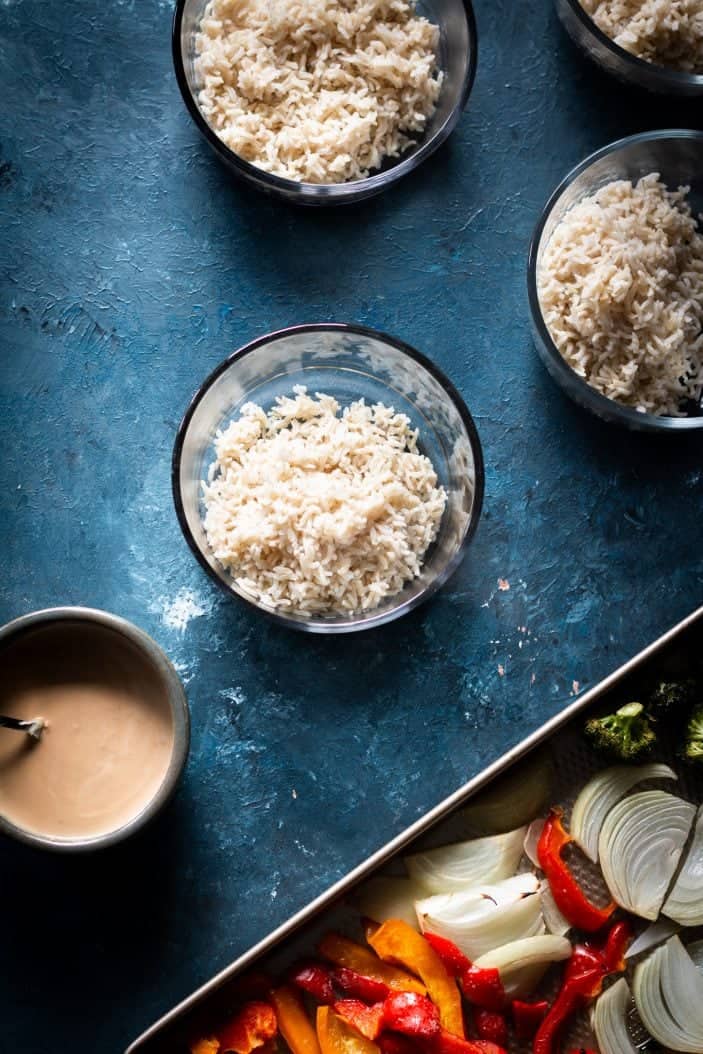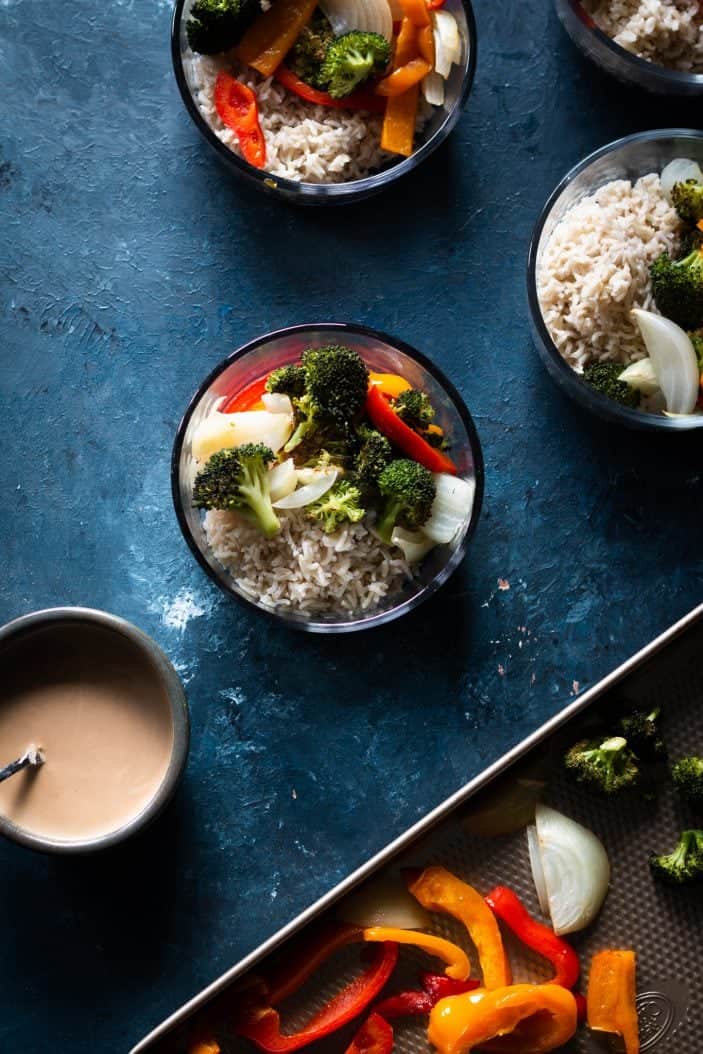 These sesame tofu bowls are the perfect example of a meal prep recipe that I love. It comes together relatively quickly, it has a lot of protein and fiber, which personally makes me feel more satisfied. It's also delicious and so flavorful. I mean, who doesn't love roasted vegetables and a salty sauce?! The tofu may not be everyone's favorite, but I love it.
If you're not a fan of tofu, you can replace it with beans (I tried adding cooked, non-roasted beans once and it was still good). Of course you could add meat, but you know that's not my style.
This recipe is much more simple than it looks. Don't let the long instructions scare you! It's really just a matter of chopping a few vegetables, cooking rice and then preparing the most simple 2-minute dressing while everything cooks. I promise, it's easier than it looks and it's worth every second of work.
I hope you'll give this one a try!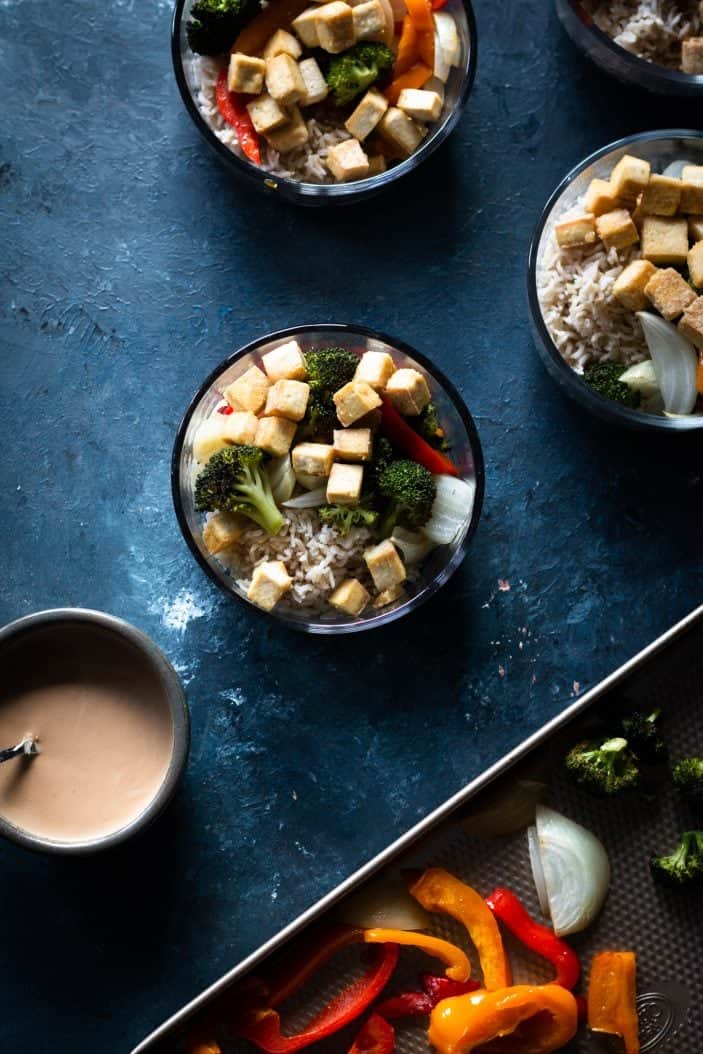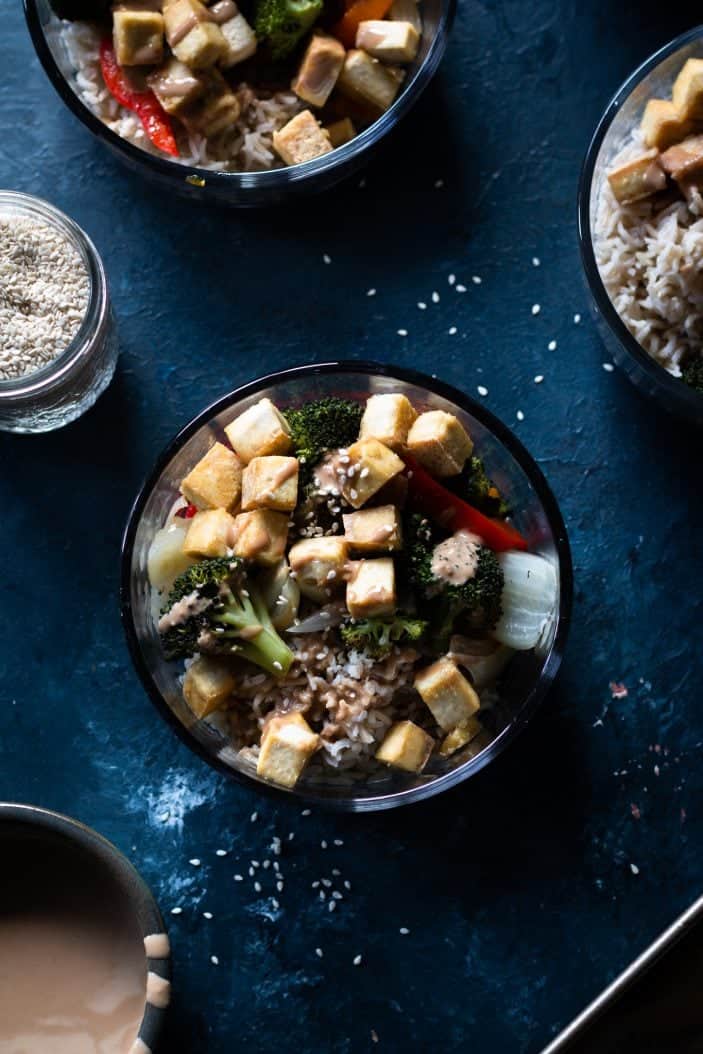 This recipe is inspired by Cookie and Kate's roasted broccoli, bell pepper and tofu bowl with peanut sauce in her cookbook.
Meal Prep Sesame Tofu Bowl
Nutritious meal prep sesame tofu bowls. This recipe is perfect for school or work! It's naturally vegan, gluten-free and nut-free. Packed with vegetables, protein and fiber to satisfy you for hours, while still being flavorful and absolutely delicious!
Ingredients
1

bloc (350g)

firm tofu,

cubed

1

tablespoon

tapioca or corn starch

3

tablespoons

oil,

divided (I use olive or avocado)

2

heads

broccoli,

cut into bite-sized florets (about 3 cups)

2

large

bell peppers,

sliced (red, orange or yellow)

1

small

yellow onion,

peeled and sliced

1

cup

rice,

uncooked (I used brown basmati, but any will do)

Toasted sesame seeds,

for topping

Salt to taste
Sesame Sauce
1/4

cup

tahini

(sesame seed paste)

2

tablespoons

soy sauce,

low-sodium

1

small

garlic clove,

finely grated

1

tablespoon

rice vinegar

(or white vinegar)

Water as needed to thin
Instructions
Preheat oven to 400F. You'll need two baking sheets, one large and one small. Line the small baking sheet with parchment paper.

Start by cooking the rice according to packages instructions. I add 1 cup of brown basmati rice and 2 cups of water to a small saucepan and bring it to a boil. Lower heat to low-medium and simmer, covered for about 30 minutes or until the water has been absorbed and the rice is fluffy.

Prepare the tofu: Drain the package, then cube the tofu into small bites and place in a small bowl. Add the starch and 1 tablespoon of oil, then toss to coat. Spread the tofu on the small baking sheet lined with parchment paper. Set aside.

Prepare the vegetables and spread them on the large baking sheet. Drizzle with 2 tablespoons of oil and toss to coat. Sprinkle with salt if desired (this is not absolutely necessary as the sauce is salty, but I like to add a bit).

Add the vegetables and tofu to the oven and cook for 30 minutes, flipping the tofu halfway through (not the vegetables).

Meanwhile, prepare the sauce: Whisk all the sauce ingredients together in a small bowl or jar. Add water as needed to thin, 1 tablespoon at a time. I usually need about 3 tablespoons. Set aside.

When the vegetables, tofu and rice are done cooking, assemble the bowls. I like to store them into Tupperware containers for quick lunches at work.

Divide the rice, vegetables and tofu in 4 bowls. Drizzle the sauce and sprinkle with sesame seeds. Eat immediately or store in the fridge for up to 4 days.
Notes
You could make this recipe using peanut butter instead of tahini. I decided to keep it nut-free for school or work lunches, but both are great!
I don't bother pressing the tofu as I don't find it's worth the extra time. However, for the crispiest tofu, you can press it for 15-30 minutes before preparing.
If you're not a fan of onions, replace it with an extra bell pepper. I personally like roasted onions, but if you use a large one, the taste will be overpowering. Make sure to use a small onion and to spread it well on the baking sheet for deeply roasted onions.
This recipe was inspired by Cookie and Kate's roasted broccoli, bell pepper and tofu bowl with peanut sauce in her amazing cookbook.
If you make this sesame tofu bowl, be sure to leave a comment and/or give this recipe a rating! I love to hear from you guys. And of course, if you try this recipe, don't forget to tag me on Instagram!