Coriander Sweet Potato Soup with Toasted Cinnamon Pecans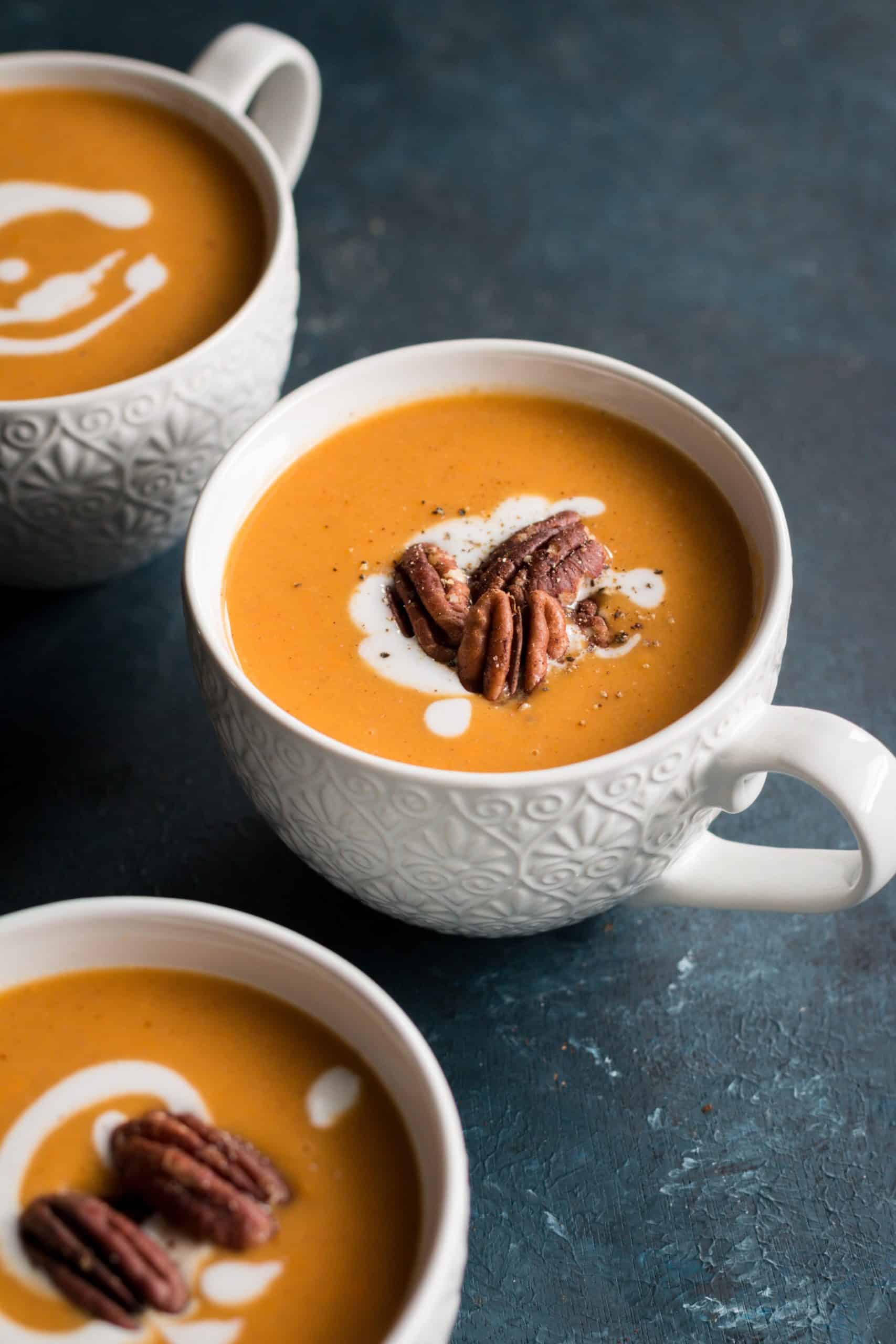 I have a delicious holiday soup for you today: Coriander sweet potato soup with toasted cinnamon pecans.
Yes, I'm starting to create and share some holiday recipes already. To be honest, Christmas is my absolute favorite time of the year and I always start getting in the holiday spirit in the first few weeks of November. A few weeks (or maybe days) after Halloween, I start listening to Christmas songs… Whenever Shaun is not around because he doesn't get in the Christmas mood as early as I do. I don't think many people do. Hah!
I've been this way since I was a kid. I was the one to set the Christmas decorations at home early November, listening to Christmas songs and baking cookies. There's no waiting for December with me. The second Halloween is over, I start dreaming of Christmas.
This year will be very different however. For the first time, we won't be with family for the holidays. Instead, since we're on the other side of the country, we're planning on driving all the way to California for Christmas. Since going home would cost us thousands of dollars (and we already have to fly there before and for the wedding next year), we're saving money and driving along the West coast. I guess you could say we're pulling a Christmas with the Kranks!
The good news is, my mom is coming to visit us next week and we'll celebrate Christmas then. That means we're doing Christmas (very) early this year. We'll decorate the apartment and exchange gifts then. Very untraditional, but it's just for one year.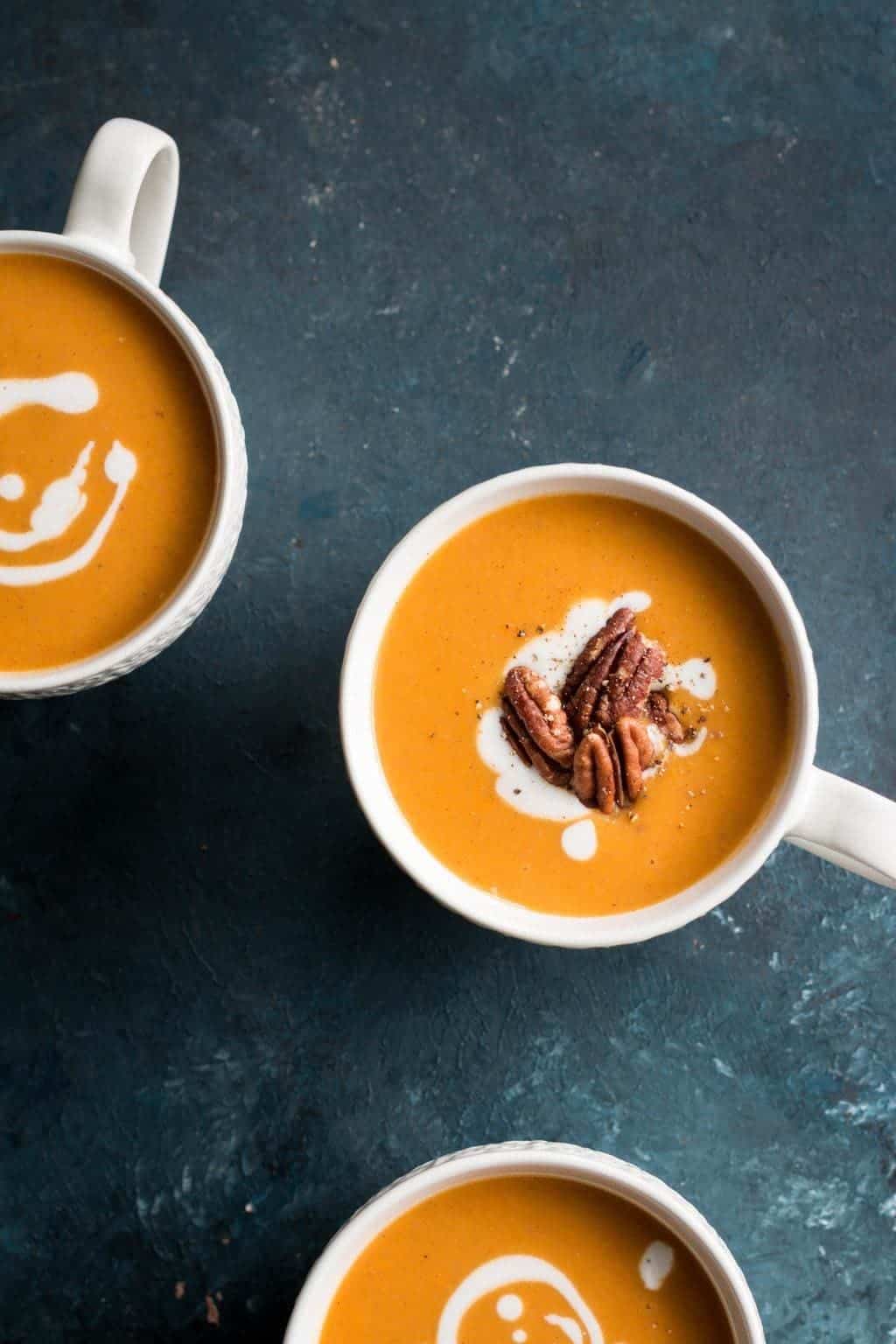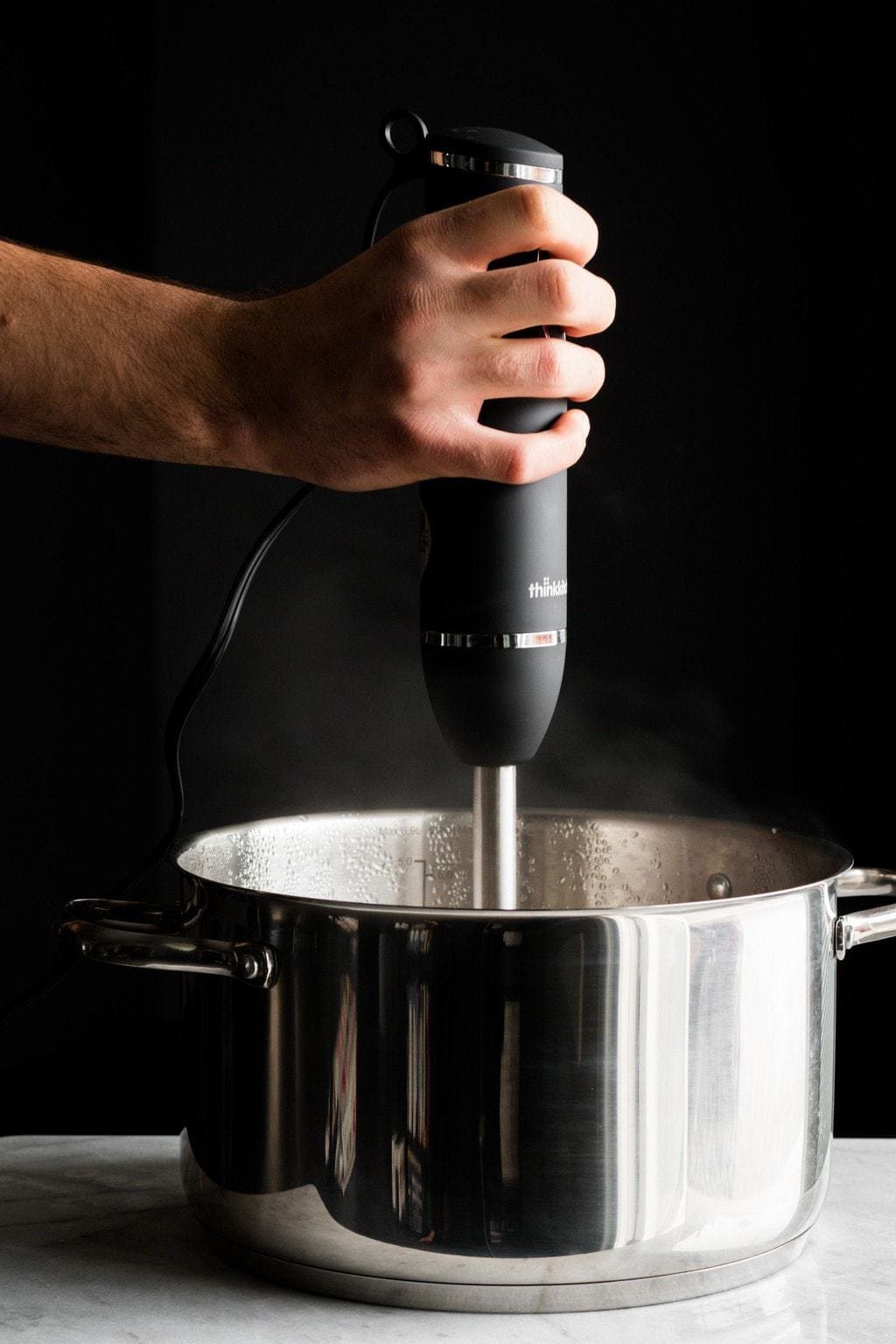 So in the spirit of celebrating Christmas early, I've been brainstorming holiday recipes all weekend. I'll have plenty of holiday (and not so holiday) recipes from now until Christmas, starting with this sweet potato soup.
I made this soup for a project with Stokes Stores, in preparation for the holidays. I don't know about you, but sweet potatoes are one of my favorite ingredients this time of year.
This soup is packed with flavor from ginger, coriander, shallots and a touch of cinnamon. If you're looking for even more flavor, you could always sauté some garlic with the shallots and add some extra coriander. I made this soup in a Dutch oven/pot and blended it using a hand blender. If you don't have one, you can always transfer the soup to a blender to blend until smooth.
And no, I did not try this recipe in an Instant Pot or slow cooker yet, but I'll update this post if I do. If you try it, please let me know in the comments, it can always help others.
Finally, I topped the soup with toasted cinnamon pecans for a little crunch. This is completely optional, but recommended if you're looking to take this soup to the next level. It makes for a beautiful holiday appetizer or side, especially when drizzled with coconut milk and topped with pecans.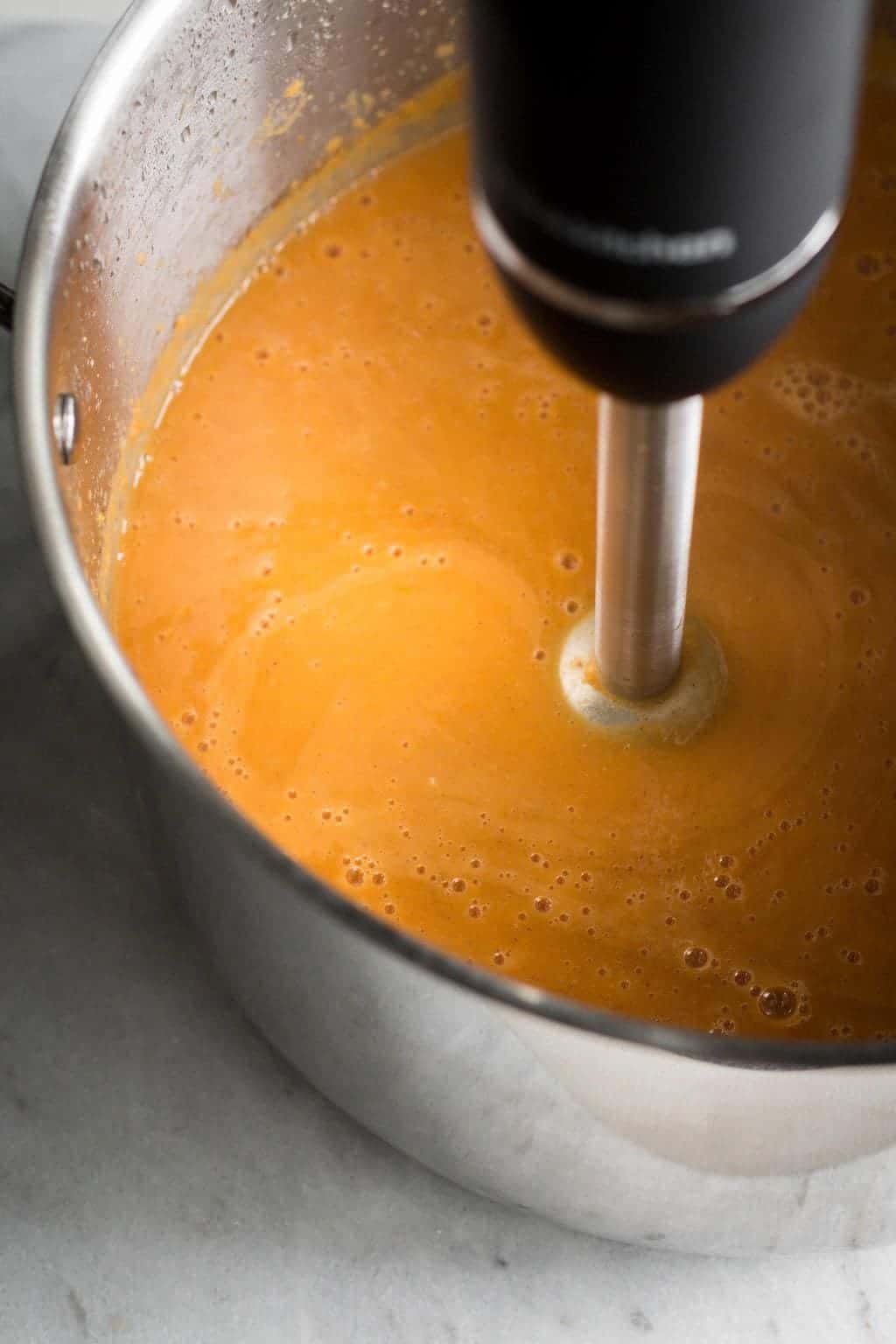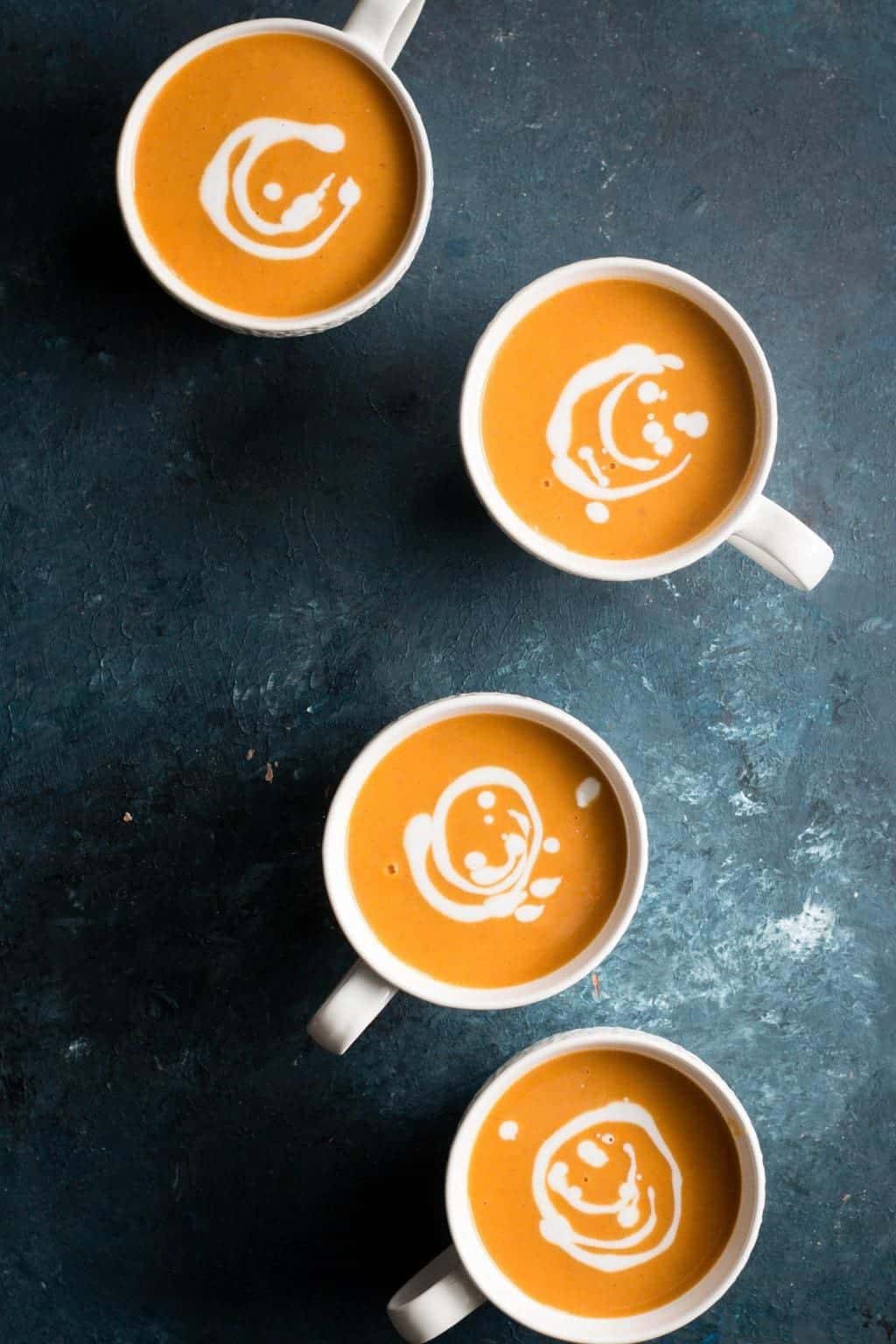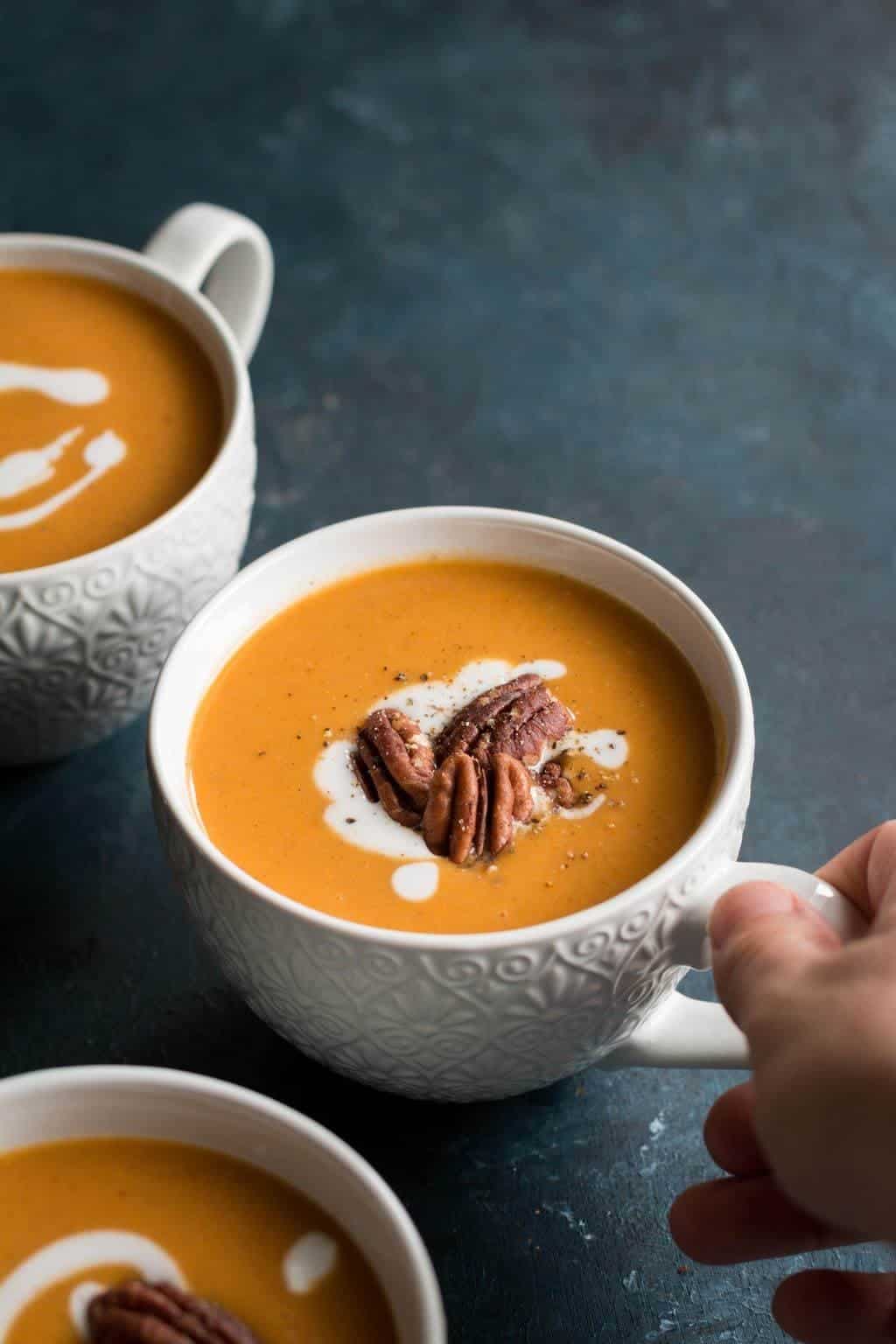 Coriander Sweet Potato Soup with Toasted Cinnamon Pecans
This post is sponsored by Stokes Stores.