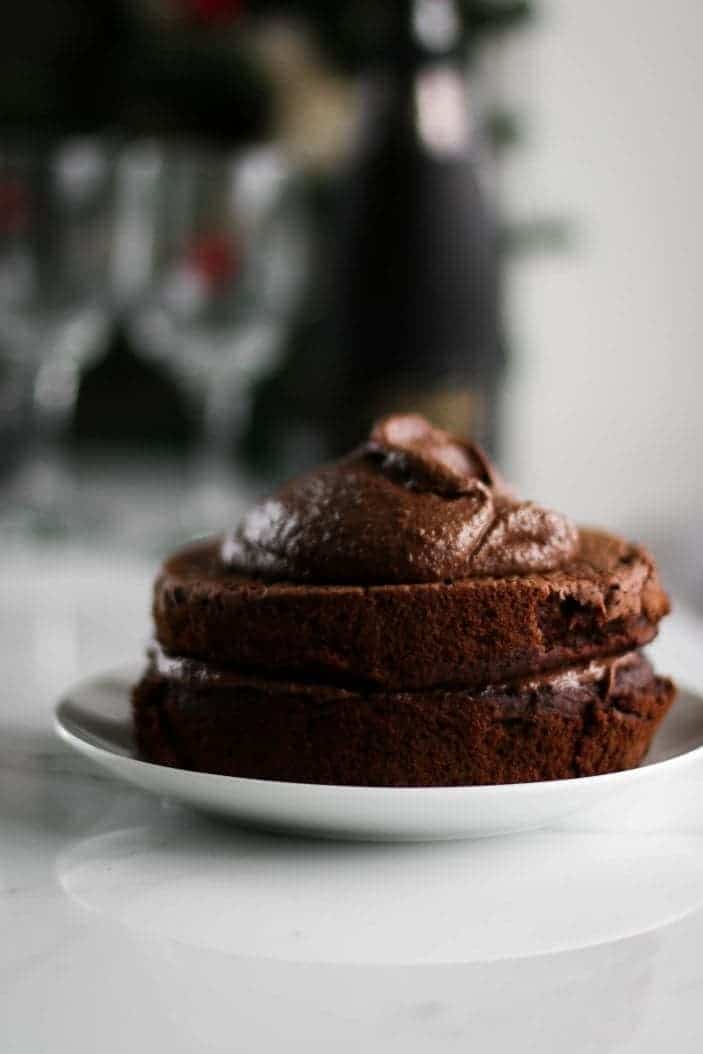 Chocolate Orange Fudge Cake (With a Secret Ingredient!)
Are you getting tired of desserts yet? I know I am. But before we get into all the healthy January recipes, I wanted to share one last sweet treat with you guys! I promise, it's SO worth it. And it's a great dessert for any New Years Eve party. This will be our dessert for sure! <— We're having an introvert party at home, eating fancy pasta with cake and wine while playing board games. Yup, that's my kind of party. Hah!
All I have to say is that this has to be the healthiest cake ever. The secret ingredient? Sweet potatoes! It's also made with dates, olive oil, coconut and almond milk, cocoa powder, cashews, spelt flour, orange juice… Not only is it healthy, but it's not too complicated either. All you need is a food processor, a large mixing bowl and one or two round cake pans. All the wet ingredients are blended together in the food processor, then transferred in a large bowl with the dry ingredients. While the cake is baking, you can make the frosting. Oh and the frosting is totally optional! The first time I made this cake, I didn't make a frosting and it tasted just like a decadent chocolate loaf. However, I did end up making a delicious chocolate orange frosting that takes this cake to the next level.
As you can see, this cake is FILLED with nutrients, fiber and healthy fats! I think it's a good transition into "healthy January".
Speaking of January, do you have any New Years resolutions? I don't believe that we need a new year to make changes in our lives, but I always love setting goals. I'm actually sharing my 2017 goals with you guys tomorrow, so be sure to check it out! I was thinking of also sharing my monthly goals with you guys? Anyone that knows me knows that I love making lists and setting goals. I'm also a neat freak and a control freak, but that's not important. 😉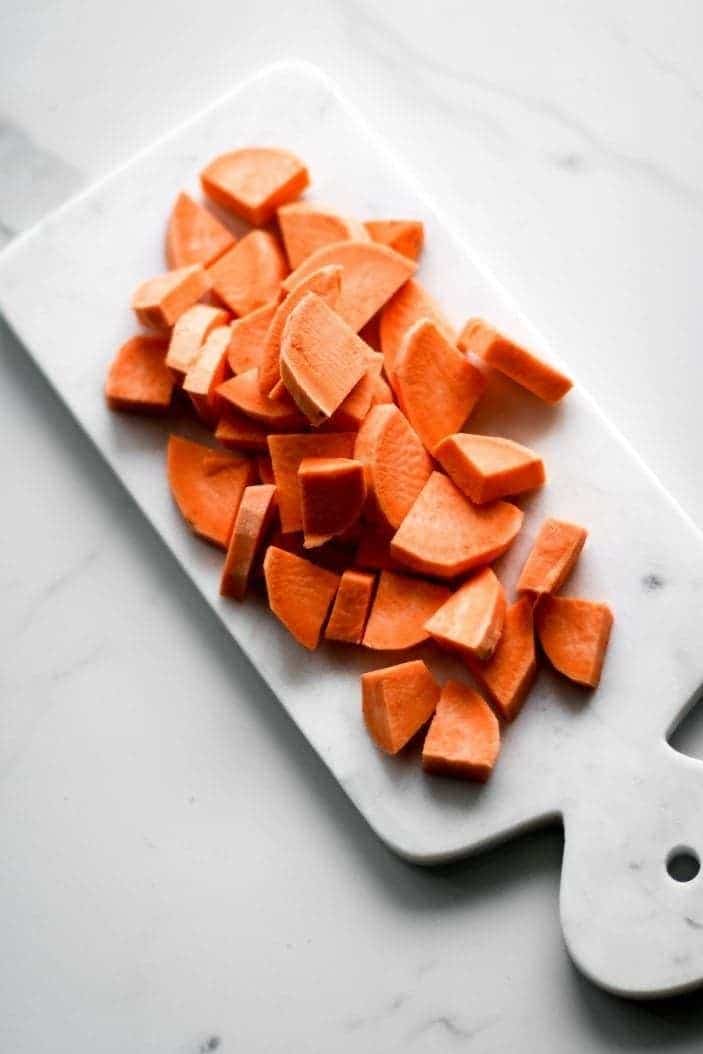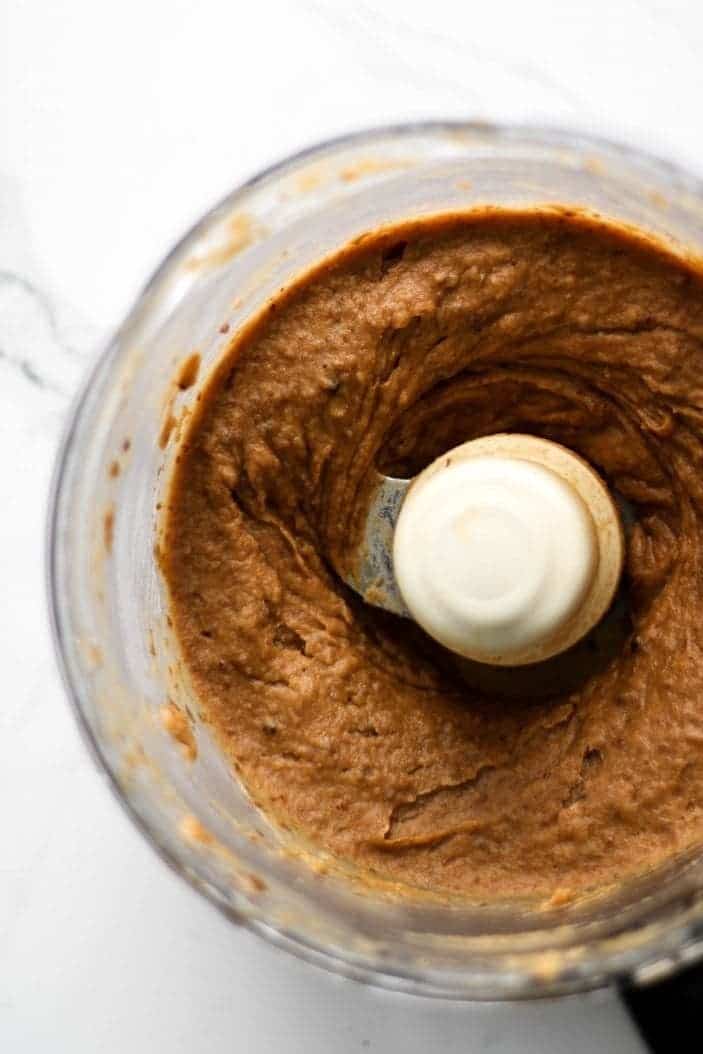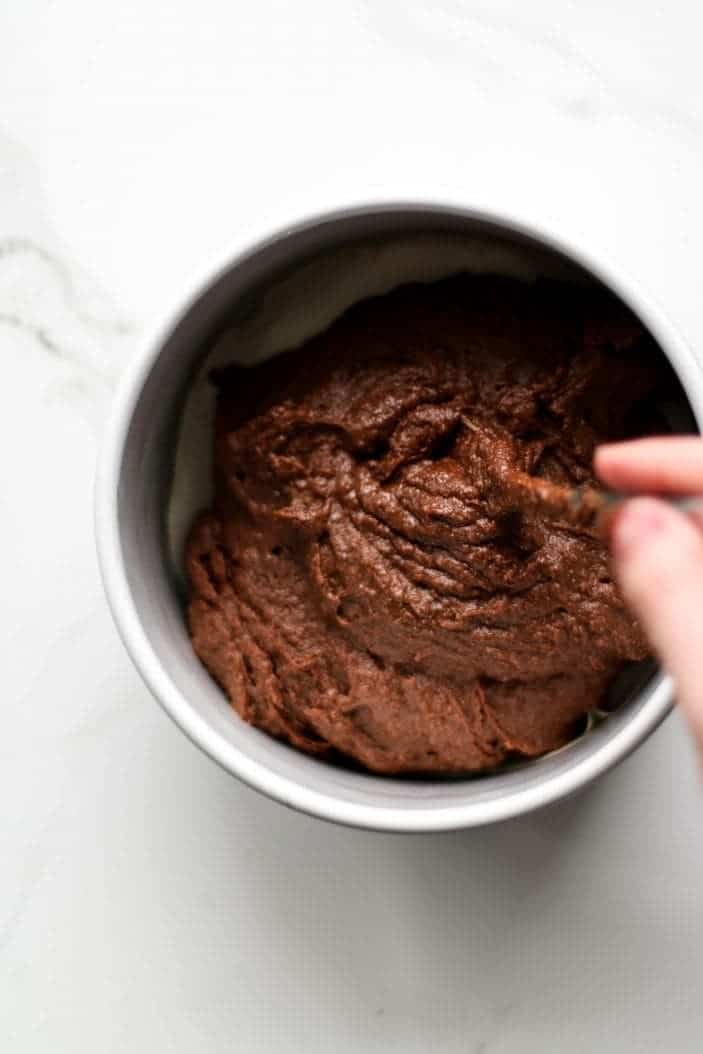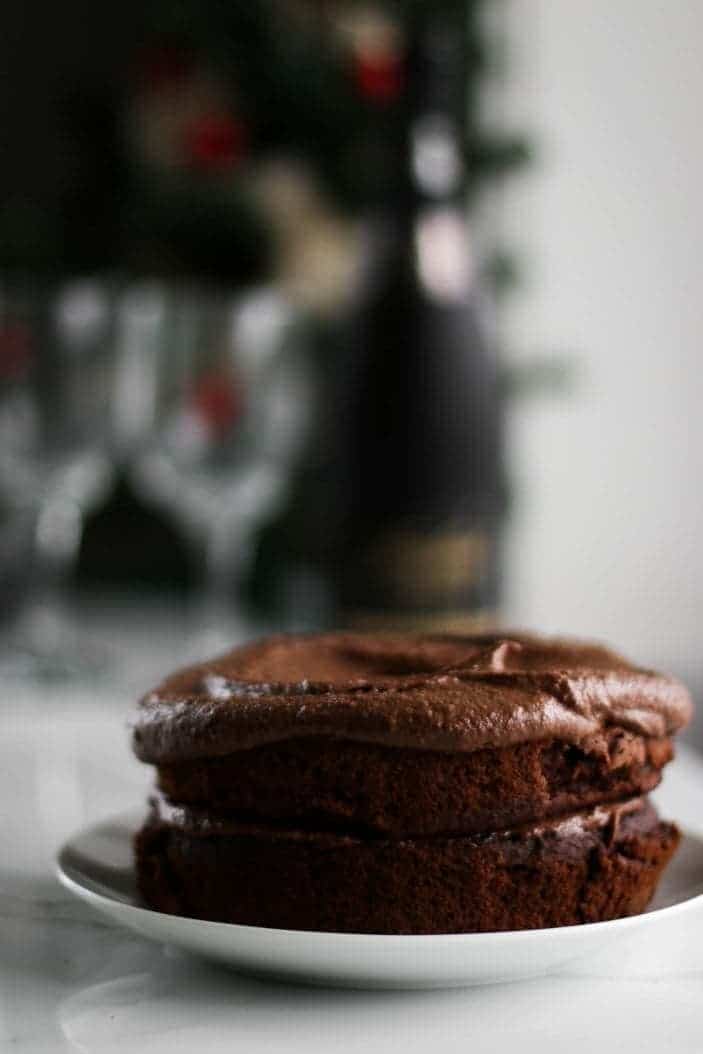 I should also note that I got spoiled this Christmas and got a tripod and a new camera lens! Can you tell the difference? I still haven't figured out how to use it perfectly (I had a hard time capturing the cake), but I can already see a big difference in my photography. I'm a self-taught photographer and I still have a lot to learn, but when I look back to my first blog post from June 2016, I can see a big difference in my style and skills! I find my old pictures embarrassing, yet I know I'll say the same thing about these ones in 6 months. Isn't that always the case?
Anyway, I'm on vacation for two weeks (I suppose I should say one week now), so I'll try and take some time to myself and relax a little bit. I actually have to force myself to relax, it's bad. I'll just leave you to the recipe. Happy New Year!
Chocolate Orange Fudge Cake
This has to be the healthiest cake ever. Made with healthy ingredients, such as sweet potatoes, dates, olive oil, almond milk, cocoa powder and spelt flour, it's topped with a rich frosting made of cashews, dates, coconut milk, cocoa powder and orange juice. You can have your cake and eat it too!
Ingredients
Wet Ingredients
1

large

sweet potato,

peeled and diced (2 cups)

1 1/4

cup

Medjool dates,

pitted

1/4

cup

olive oil

1/2

tablespoon

vanilla extract

3/4

cup

almond milk

1

large

egg
Dry Ingredients
1

cup

spelt flour

3

tablespoons

unsweetened cocoa powder

1

teaspoon

baking soda

1/8

teaspoon

fine grain sea salt
Frosting
1

cup

cashews,

roasted unsalted

1/4

cup

Medjool dates,

pitted

2

teaspoons

vanilla extract

1/2

cup

light coconut milk,

canned

1/4

cup

orange juice

2

tablespoons

unsweetened cocoa powder

1

teaspoon

orange zest

(or more to taste)
Instructions
Preheat oven to 350F. Cut up two round pieces of parchment paper and place them at the bottom of two 9" cake pans. Lightly grease the bottom of the pans.

Bring water to a boil in a small saucepan. Add your diced sweet potatoes and boil for 15 minutes over medium-high heat until fork tender. Transfer to a food processor.

In the same food processor, add your dates, oil, vanilla and milk. Process until smooth, about 1-2 minutes. Set aside.

In a large bowl, whisk together your dry ingredients.

Transfer your sweet potato mixture to the bowl with the dry ingredients. Add your egg and mix everything together.

Pour the batter equally in the two prepared dished. Bake for 45 minutes or until a toothpick inserted in the middle comes out clean.
For the Frosting
Add all your frosting ingredients in the food processor. Process until smooth, about 3-5 minutes.

When the cake has cooled down, spread some frosting on top of the first layer. Add the top layer, then cover your cake with the desired amount of frosting.

Top with a sprinkle of orange zest or other desired toppings.
Notes
You can swap the orange juice for more coconut milk and omit the orange zest if you don't want the orange flavor.
Store in an airtight container in the fridge. This cake can also be kept in the freezer.
If you try this recipe, make sure to tag your photo #unsweetenedcaroline on Instagram, Facebook and Twitter! Don't forget to also tag me @unsweetened.caroline on Instagram so I can see your creations!