3 Month Europe Packing List for Fall and Winter
Here's my 3 month Europe packing list for fall and winter. I also included the few things I regretted packing and things I wish I had packed.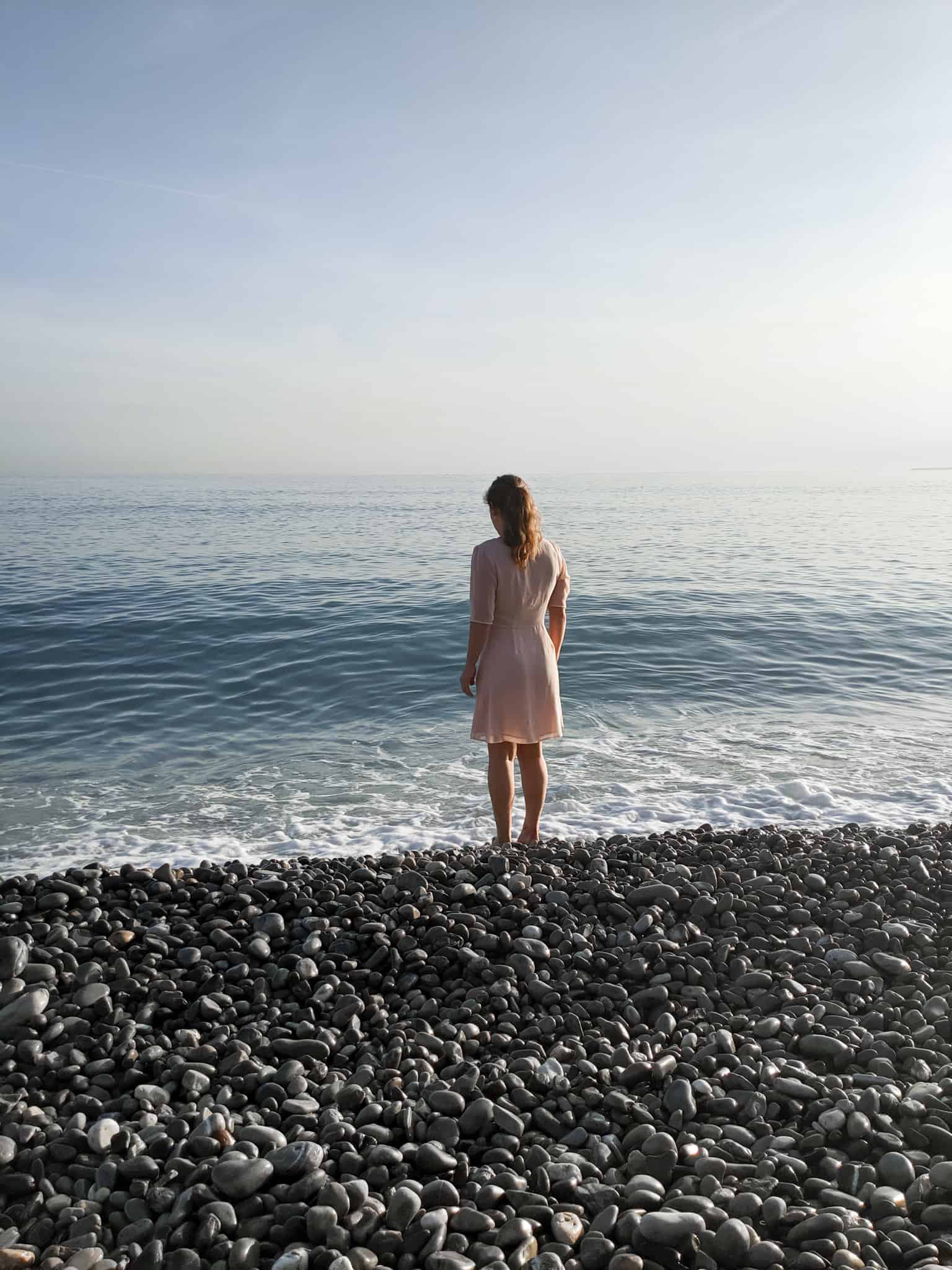 Are you planning a trip to Europe? Here, I'm sharing everything I packed for my honeymoon in Europe.
A few things worth nothing: First, this was my personal list, so all of it may not be applicable to you. My husband's packing list was different than mine for example. Second, we backpacked through Europe and visited a total of 7 countries, all with different climates. For that reason, we had to be very strategic with what we packed. We needed clothes for different temperatures, but also the least amount of weight so that we didn't break our backs walking around Europe.
I hope that you'll find my Europe packing list helpful!
Our Destinations
We needed to pack for several locations, all with different temperatures. Here's a look at our destinations and the weather you can expect in Fall and Winter.
Warmer weather: Spain, Southern France and Italy (we visited these places in October and it was still warm during the day).
Cool and wet weather: Austria, Germany, Switzerland, Paris and the United Kingdom (We visited these places in November and December).
Cold, snowy weather: The mountains in Austria and Switzerland.
My Europe Packing List
Luggage:
We made the decision to use backpacks instead of suitcases. It wasn't an easy decision, but I'm happy with it. Why did we choose a backpack? Because it's easier to carry around. Plus, Europe is full of cobblestone streets and suitcases are a pain to carry on these streets. Our bags were heavy, but we were able to walk around cities and trails with them when necessary (such as days where we had to wait before checking into our Airbnbs).
Clearly we're big Osprey fans (this is not sponsored). I've had my bag for several years now and I've done countless overnight hikes (and now a 3 month backpacking trip). It's still in perfect condition!
Clothes:
2 pairs black leggings: I'm definitely someone that dresses for comfort over style. Especially when I'm spending hours in planes, trains and cars. Leggings are my go-to for lounging, working out and travelling, so I brought 2 pairs of my favorite Lululemon Align black leggings and switched from one to the other most days. It was perfect for travel and for active days! One would not have been enough.
2 pairs comfortable pants: I have stretchy dress pants that I got from RW&Co and I LOVE them. My body is too curvy to comfortably fit in anything that's not stretchy. I brought one pair of classic black pants and one olive green for outings/exploring cities. Note that I didn't pack jeans. It's not something that I personally wear much (I have learned to like them since), but if you like them, you could bring one pair of black pants and one pair of jeans. I would stress that comfort is key!
1 pair shorts: I brought one pair of flowy olive green shorts. I wore them almost daily in Spain, then used them as extra pajamas for the rest of our trip. Make the most of what you pack!
1 cardigan: Instead of a sweater, I brought my favorite long black cardigan. I wore it on colder days and to dress up a little. It was also great on cooler days when a coat was too much. Layering is a great way to make the most of what you pack!
2 Tank Tops: I brought 2 tank tops, one for workouts and one for the beach. I probably would have been fine with the one for the beach (I wore the other one once or twice), but they're both very small and light, so it didn't matter. I did wear the other one almost daily in Spain!
3 T-Shirts: I brought 2 plain black t-shirts and one white t-shirt. They're versatile and neutral, which means they go with anything! They were perfect for layering with my cardigan on colder days.
2 Long Sleeve Shirts: I brought one gray sweater-like long sleeve and a striped long sleeve shirt. I wore them most days in the colder areas we visited. Both are also neutral, which means I could mix and match.
1-2 Dresses: I brought 3 dresses, which was too much. I only wore them a few times. So make sure to think about the type of traveling you'll be doing. Are you spending a lot of time in warm weather and planning many fancy restaurant nights? Then maybe a few dresses will be worth it. In my case, 1 or 2 would have been plenty: One sundress and one sweater dress with tights.
7 Pairs Underwear: One for every day of the week. We did our laundry about once a week, so we didn't need anything more.
2 Bras: I brought 1 sports bra and 1 regular beige bra that could be worn with all of my clothes.
6 Pairs Socks: One for most days of the week. I had sneakers and a pair of shoes that doesn't require socks, so I didn't wear socks daily. If you'll be wearing sneakers daily, then bring a few more.
1 Pajama: I only brought one pajama because honestly, you don't need to wash pajamas every day. If they started getting dirty, I would wear my shorts and a t-shirt to bed. Also, I just brought a small silk pajama so that it didn't weigh much (like cotton ones) and was good for the warmer weather.
Accessories: I'm not one for accessories, other than my wedding ring and sometimes earrings. Whether you love accessories or not, I'd recommend bringing the bare minimum. Just a little something for nights out. I just brought one pair of basic earrings.
Outdoor Gear
1 Winter Coat: I brought a lighter winter jacket, which worked for temperatures from -5°C to +10°C. I just made sure to wear layers on colder days. This is what took up the most space in my bag, but it was necessary.
1 Scarf: This was a life-saver in Austria and Switzerland. Plus, I used it as a blanket on the plane and trains.
Note that I didn't bring a tuque or mittens. I just never wear them unless it's very cold (as in, -30°C here in Canada). And honestly, none of our destinations got as cold as it gets in Canada, so I was fine. Bring them if you're not used to the cold.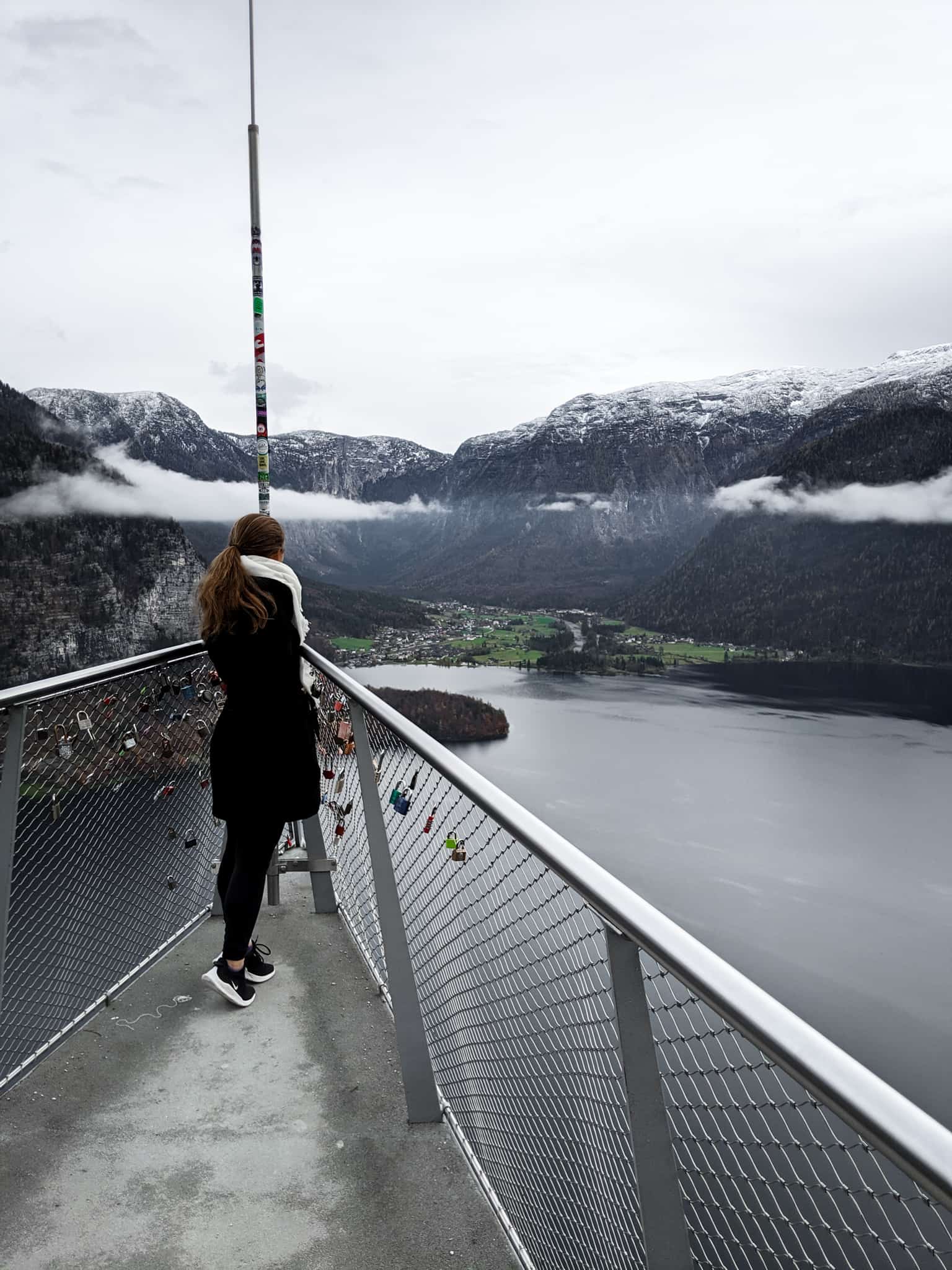 Shoes
1 Pair "Good-Looking" Sneakers: I brought a pair of black and white sneakers that looked better than my usual running shoes, while still being comfortable and good for hikes and walking around cities all day. A classic white sneaker could work.
1 Pair Toms: These shoes were my favorites! They're so comfortable, I walked 40kms around Barcelona with them and didn't have an issue (though I probably should have worn my sneakers that day). I wore these when walking around the warmer cities we visited. They were basically good every day (even in London in December), except in the snow in Switzerland and Austria. Of course you don't need to pack these specific shoes, but a comfortable pair of shoes that are versatile would be good.
1 Pair Flip Flops: This was necessary in Spain when we spent all of our time on the beach. If you're going somewhere warm, it's a must! Any light sandals that you like would work.
*Tip: Make sure to break in any shoes you bring! Trust me, you need to make sure they're comfortable and this will prevent blisters.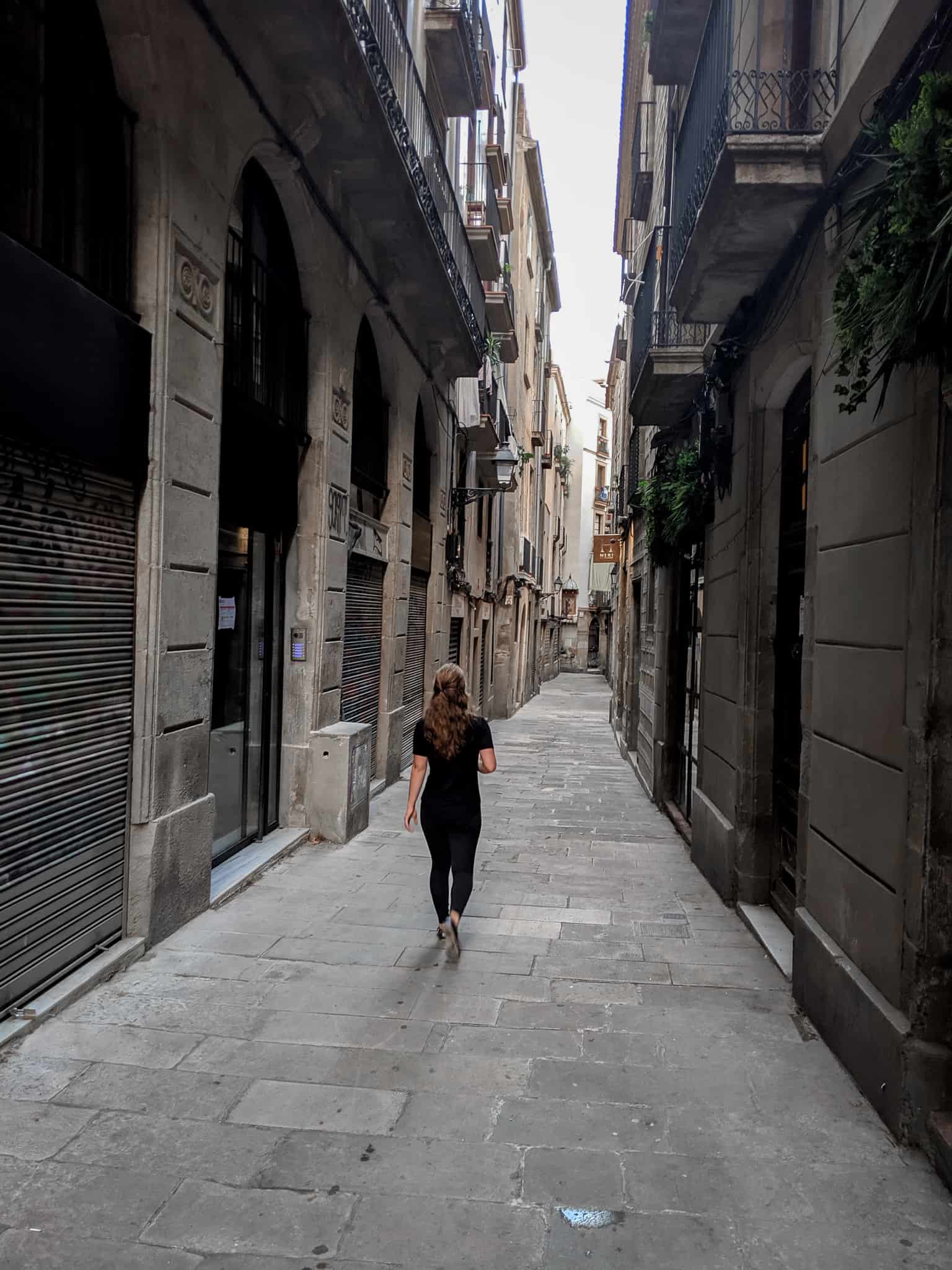 Toiletries:
Toothbrush + Toothpaste: Of course this is necessary.
Makeup: I just brought my go-to basics. This included a concealer and mascara. I also brought an eyeliner, a basic eye shadow and a small makeup brush for days that I wanted a little more. I don't personally wear a lot of makeup, so this was plenty. You might want to bring more (or less), depending on what you realistically use.
Face Moisturizer: My daily face moisturizer with SPF.
Face Wash: I didn't bring all the face products that I use at home (which is already minimal). I kept it simple and just used my everyday face wash.
Sunscreen: I brought a small tube of SPF 60 for my face and we got a small tube of SPF 30 for our beach days in Spain.
Deodorant: Bring enough of your favorite to last you the entire trip. I ran out and couldn't find a good one (the one I got in France did not work).
A few other long-term beauty necessities: nail clippers, tweezers, shaver, shampoo and conditioner (if you need a specific one, but most hotels will have them).
Electronics:
Cell Phone: Of course this is the first thing on most people's lists. It also served as my camera, books, music player and more.
Chargers: Necessary for all of your electronics.
Laptop + Case: We did some work while travelling, so this was necessary. Plus, it was useful to watch Netflix in our Airbnbs. You might not need this if you don't plan on working there or if it's a short trip. My laptop is a Microsoft Surface Pro, which is very small and light. A bigger laptop may be a problem.
Note that I didn't bring my camera. I have a Canon 70D DSLR camera and big lenses that I love and debated bringing. However, I didn't want to carry it around and it weighs a lot. I'm SO happy that I didn't bring it. Instead, I brought my Pixel 3 cellphone which took great photos as far as cellphones go. My suggestion: Unless you're a professional photographer, use your phone camera. Don't even think of bringing a basic point and shoot camera if you have a decent cellphone. It's useless. Trust me, your phone will do a better job and it's something more to pack.
Other:
Eye Contacts (And Solution) + Glasses: Necessary for me, maybe not for you.
Sunglasses: Very useful for sunny destinations.
Reusable Tote Bag: This is the best thing I decided to pack. We used it as a beach bag in Spain and we used it to do groceries during our entire 3 months. We saved plastic and it wasn't big or heavy in our bags! Plus, we were able to put some extra things in it to carry on the plane as a carry on.
2 Day Bags: We brought 2 day bags. My little purse/backpack and a light, foldable sporty backpack. I almost regretted bringing my purse, but it was nice during our time in England when I wanted to carry some things without walking around the city with an ugly sports bag. I did avoid using it in cities known for pick-pocketing. The sporty bag was an extremely light, folding bag that took absolutely no space in our big bag. We only used it a few times on our hiking days, but it was worth it as it didn't take up space.
Snacks: We packed a few granola bars that lasted us during our flight to Europe and made for good snacks on our first few weeks. My favorite plane snacks: Larabars and RXbars.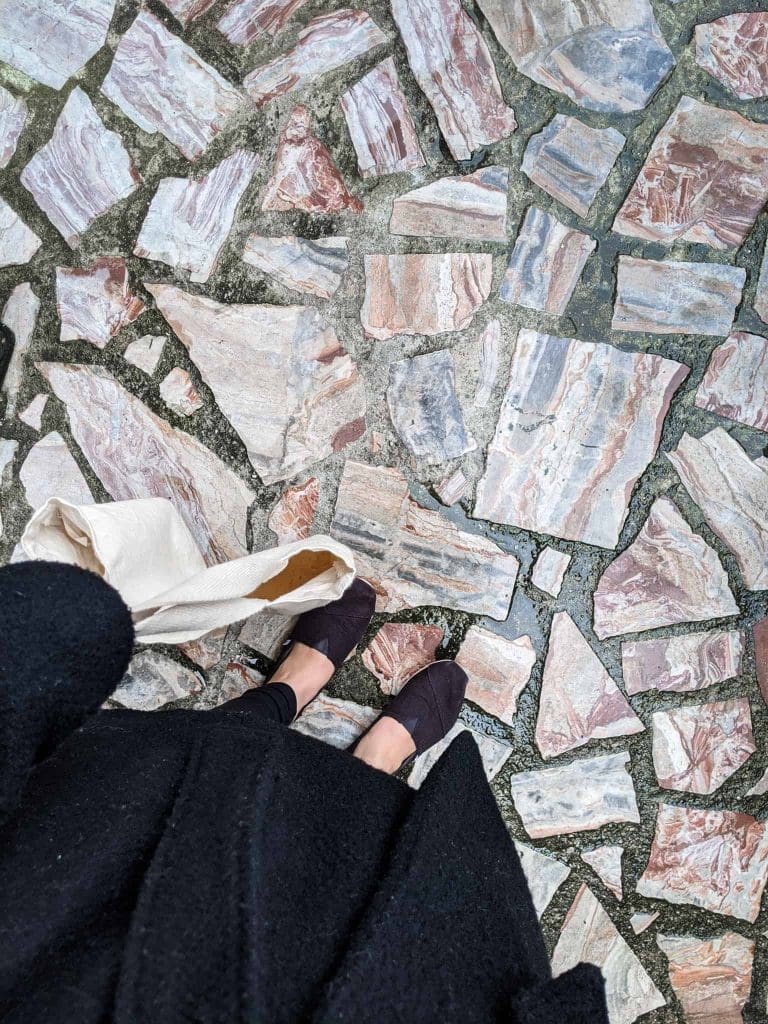 What I Wish I'd Brought:
A Sport Sweater: I didn't bring a sweater because to me, a cardigan would do. Turns out I missed having a sweater more than once. For example, I didn't have anything to keep warm when I wanted to go for a run when we were in London. Next time, I'm packing a light sport sweater for our active adventures and colder days. This is probably not necessary if you're not planning on hiking, running or be active on colder days.
An Umbrella: We quickly regretted not packing umbrellas for our 3 month trip. Of course it wasn't a big deal as we could buy them once there, but we could have saved ourselves the money. We especially needed our umbrellas in Southern France and in London. We used our umbrellas A LOT. I also recommend having one per person, the smaller the better.
What I Brought, But Didn't Need:
Dresses: I Brought 3 dresses. One Sweater dress and two sundresses, mostly for our time in Spain. That was a little too much. I would have been perfectly fine with my sweater dress and one sundress. Know yourself. Are you a dress person? I'm not, so I should have known. I ended up wearing my sundresses once or twice each, which is not enough to make it worth the extra space on a 3 month trip.
Makeup: I overdid it a little bit with the makeup. I had just gotten married and had bought new makeup for that occasion. So I decided to bring some on my trip. Turns out I brought too much of it. Again, how much makeup do you normally wear at home? Bring that and maybe a little extra for fancy nights out. A light concealer, mascara and eye liner would have been plenty for me.
And that's it! I hope that you'll find my Europe packing list helpful when planning your trip. And if you're interested in learning more about our time in Europe, including our recommended activities and vegetarian restaurants, you can find my 3-month Europe guide here.