Welcome to Nourished by Caroline!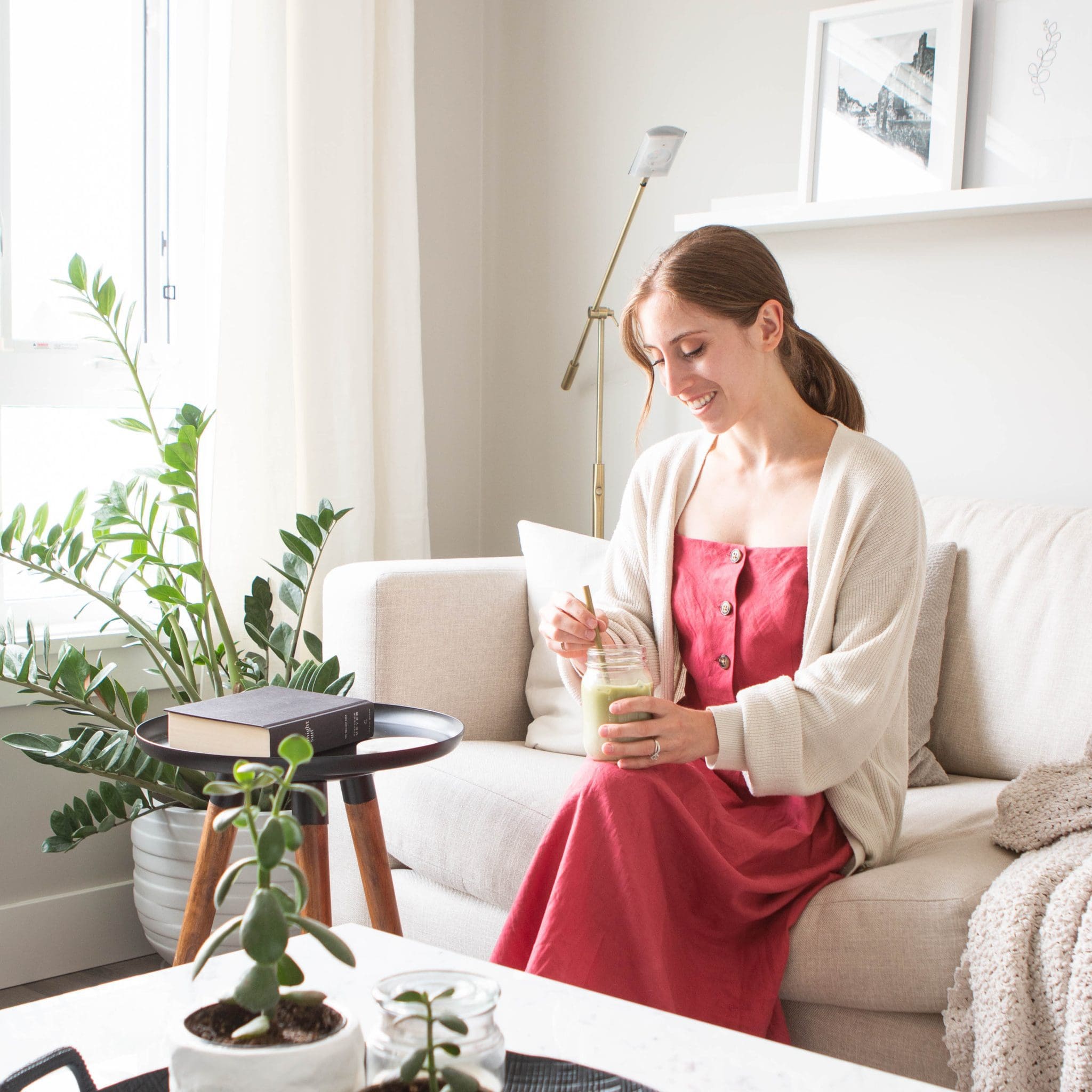 I'm Caroline, a registered dietitian living in Vancouver, British Columbia. I believe in living a balanced life and eating the food that you love.
I help others eat more plants, improve their relationship with food and quit dieting.
Here, I share simple, delicious and nutritious vegan recipes. You'll find a variety of nourishing recipes, including lots of sweets. I also share evidence-based nutrition information, focusing on plant-based eating with a non-diet approach.
My goal is to inspire you to live a life that feels good to you. I want to inspire you to work on your relationship with food, without trying to eat "perfectly". Most of all, I want to share delicious and nourishing recipes that will make you fall in love with food and cooking, all over again.
Find Nourished by Caroline on Instagram, TikTok, Facebook, YouTube and Pinterest! You can also find all of my recipes here.
My Food Philosophy
In my practice, I work with a non-diet, weight-neutral approach. This means that I help others improve their relationship with food and improve their health by changing behaviors, not the number on the scale. I don't take food away from my clients. Instead, I encourage adding food back into their lives. My hope is that I can help you stop dieting and find peace with food and your body.
I also happen to be a vegan dietitian. I believe that we should eat in a way that makes us feel our best, both physically and mentally, while keeping in mind the well-being of the animals and our planet.
I'm passionate about plant-based eating, but I never pressure my clients into eating plant-based. I truly think that millions of people eating more plants is much more impactful than just a few completely "perfect" vegans.
Here, I love to share simple plant-based recipes to help others eat more plants and find the pleasure of eating vegan food.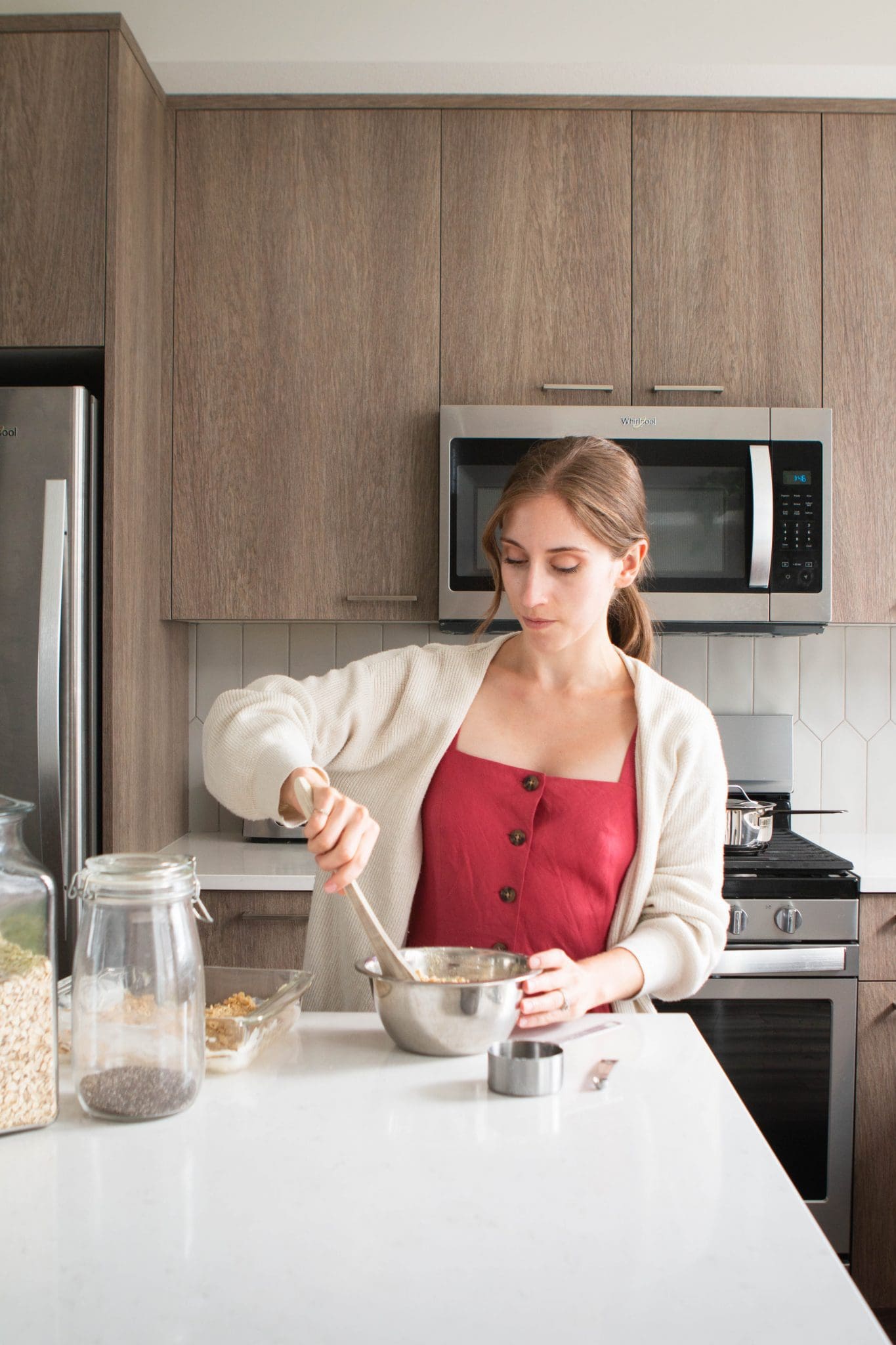 Professional Biography
I graduated in 2017 with a Bachelor of Science in Nutrition from the University of Moncton. Since then, I have worked as a clinical dietitian in Saint John, New Brunswick and Vernon, British Columbia. I have experience in different areas, including diabetes, gastrointestinal diseases, oncology, psychiatry, nephrology and cardiology. Most of my time working as a clinical dietitian was spent working in diabetes centers.
After years of clinical work, I opened my private practice, Nourished by Caroline, where I offer virtual consultations to people across Canada. In my practice, I focus on plant-based nutrition, gut health, disordered eating and general nutrition using a non-diet, intuitive eating approach. I also bring my clinical experience working in diabetes and heart health into my practice.
---
You can find out more about my dietitian services and book an appointment here. I also offer a free 15 minute discovery call! We'll chat to see if we're a good match and to see if I can help with your specific goals. 
You can also work with me at CAYA Health Centre, where I offer in-person and virtual appointments twice a week in Vancouver.
---
Frequently Asked Questions:
Can I Get the Nutrition Facts for Your Recipes?
I don't include the nutrition facts with my recipes for specific reasons. Being a non-diet, disordered eating dietitian, I don't want my recipes to be associated with a specific number of calories, macronutrients or diet culture labels. Instead, my goal is to create recipes that are simple, nourishing, made with a variety of plant-based ingredients and most importantly, that are delicious. I don't want numbers to create anxiety around eating and I try to keep this space free of diet culture and triggering numbers. I understand that in some cases, knowing the number of fiber or carbohydrates is necessary. If this is the case for you, I apologize for the inconvenience. There are many free resources online that will easily calculate the nutrients in my recipes for you.
Are All Of Your Recipes Vegan?
All of my recipes since 2020 are completely vegan. Some of the previous recipes are vegetarian and not vegan. For this reason, you might stumble on an older recipe that contains eggs or dairy. However, many of these also contain vegan options. All future recipes will be vegan.